Spring Tailoring Guide
The weather, dictated by the elements of climate change, throws up some barmy and broad events in spring, blighting one's wardrobe predilections, but here, Aleks Cvetkovic expertly advises what to wear, to reduce your chances of getting caught out, whilst remaining impeccably stylish.
It's a funny time of year to dress for, this. The majority of the fashion industry tends to encourage consumers to think of the seasons as binaries: freezing cold winter versus super-heated summer, with little regard for the months of the year where one's wardrobe has to transition between the two. Consequently, for many early spring is the most pleasurable season to live through and the trickiest to dress for; mild but often chilly, showery and with weather too unpredictable to leave the house without a coat in the mornings. Nevertheless, we are at the start of a three-to-four month period of things lightening up. This is the general principle you should apply to your wardrobe; we're not talking cream linen and sky blue chambray just yet, but you can start to move from the dark, earthy colours and textures of winter towards a warmer, brighter appearance. Chocolate brown tailoring can give way to lightweight cotton separates in tobacco and tan, English worsted can soften into royal blue hopsack, and charcoal flannel can morph into dove grey fresco. With this in mind, the one thing you should own if you don't currently is what I call a 'between-season' navy blazer. Whether single-breasted, double-breasted, horn-buttoned or brass-buttoned, few pieces are more wearable, and as we enter spring-proper a softly structured blazer in a lightweight or high-twist worsted can replace the heavy serge equivalent in your wardrobe. Neapolitan tailor De Petrillo has plenty of blazers to choose from that'll take you through spring and into summer, and this season's Blue Virgin Wool Half-Lined Double-Breasted Jacket, finished with silver buttons and patch hip pockets, is the perfect place to start.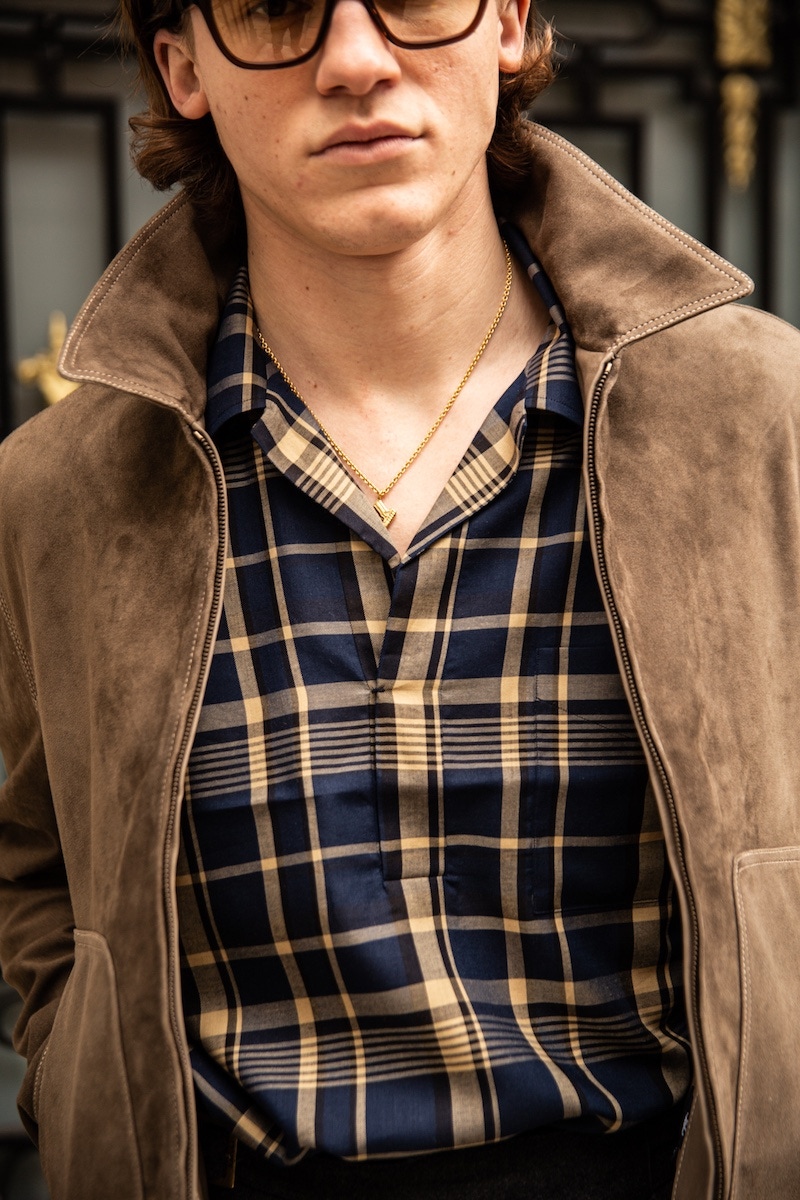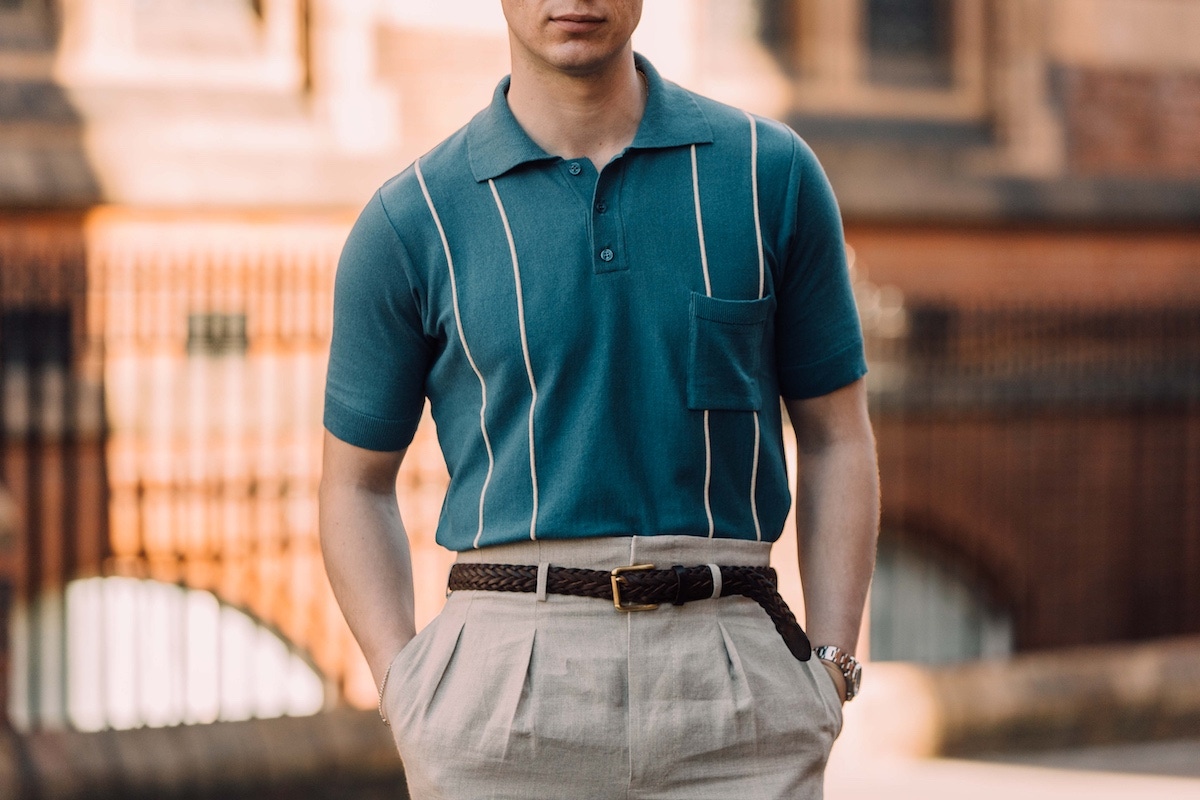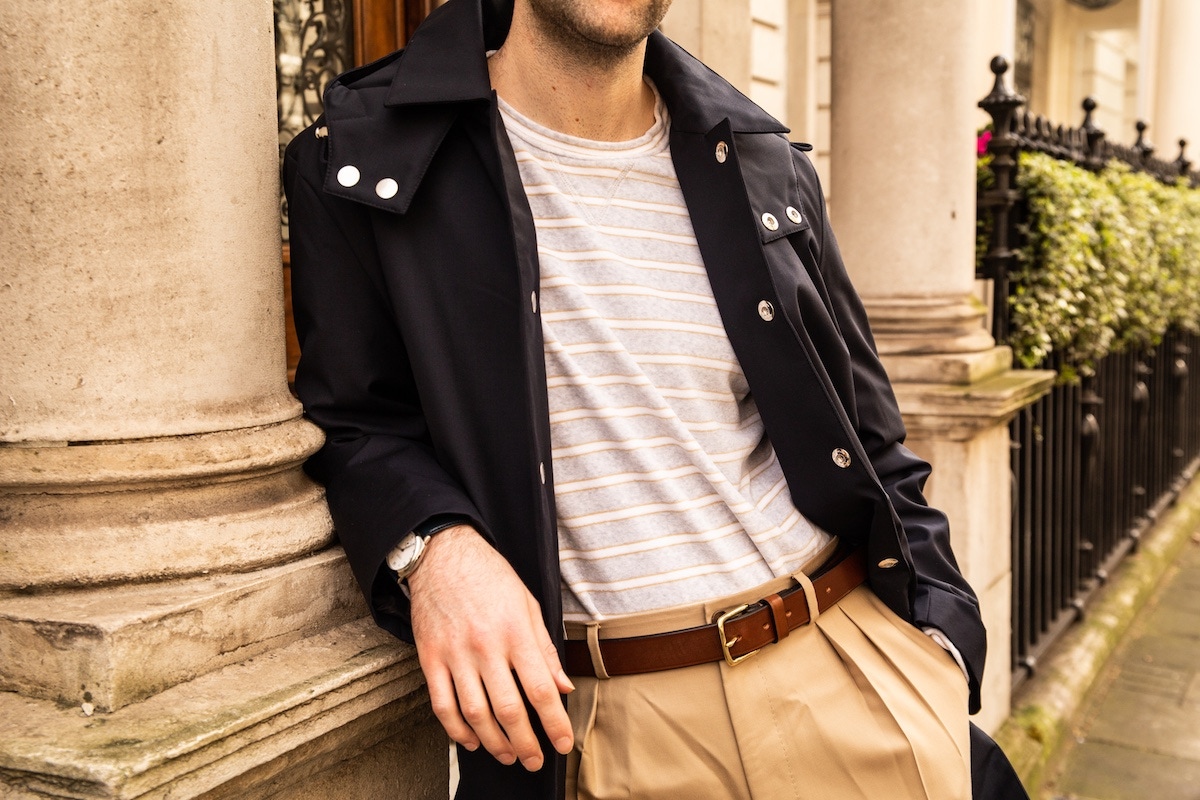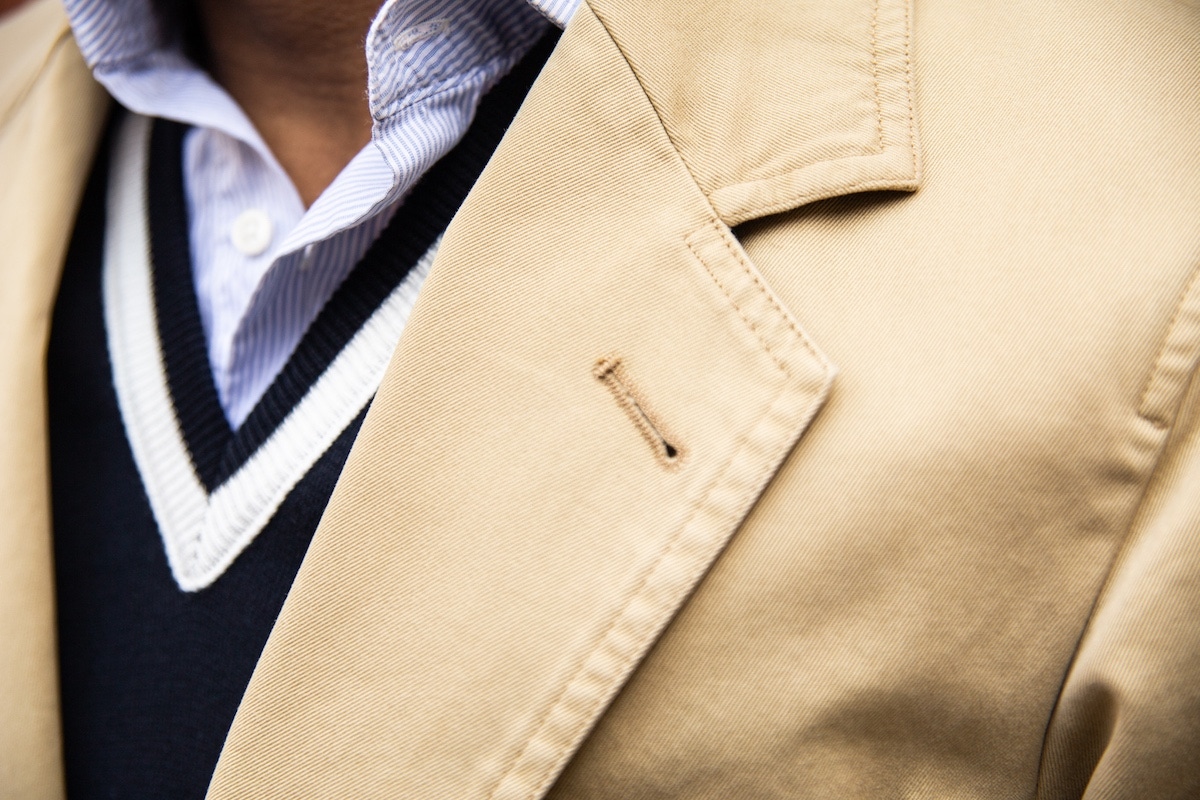 Lightweight and breathable, but not so summery as a linen alternative, a jacket like this can be dressed up or down as your mood dictates. The joy of any blazer is its versatility, and whether you choose something from De Petrillo, or one of Rubinacci's excellent lightweight options, it'll be the kind of layering piece you can wear with everything from a striped poplin shirt, tie and pleated cotton or worsted trousers, to a brightly coloured piqué polo shirt and white jeans.
 Speaking of which, the polo shirt comes into its own in early spring; it's another of those 'between season' staples that indicates that things are getting that bit milder, but which has more body and structure than the linen shirts of high summer. Moreover, polos are enjoying something of a resurgence this season. Drake's is offering them in sumptuous silk and linen blends, Rubinacci has a trio of long-sleeved versions cut in weighty cotton piqué, and Doppiaa, Camoshita and Far Afield have versions in jersey, terrycloth and fine-gauge piqué too. Far Afield's Clifford polo is a great piece to layer beneath suiting with its fly collar and open necked design – relaxed, yet chic.
 In fact, relaxed yet chic style is more or less spring's calling card; worth applying to most of the pieces you wear. Dark flannel trousers can be swapped out for beige or khaki cotton, or cooling lightweight worsted. Try De Petrillo's pleated gabardine 'A' trousers if you haven't before – they're an Italian take on a traditional British trouser with a high rise and full-cut legs, and this makes them both pin-sharp to look at and comfortable to wear. They're also the kind of tailored trouser that can mix and match easily; wear them with a classic crewneck tucked in (New & Lingwood has some lovely pieces in knitted silk) and one of Drakes' new Games Blazers.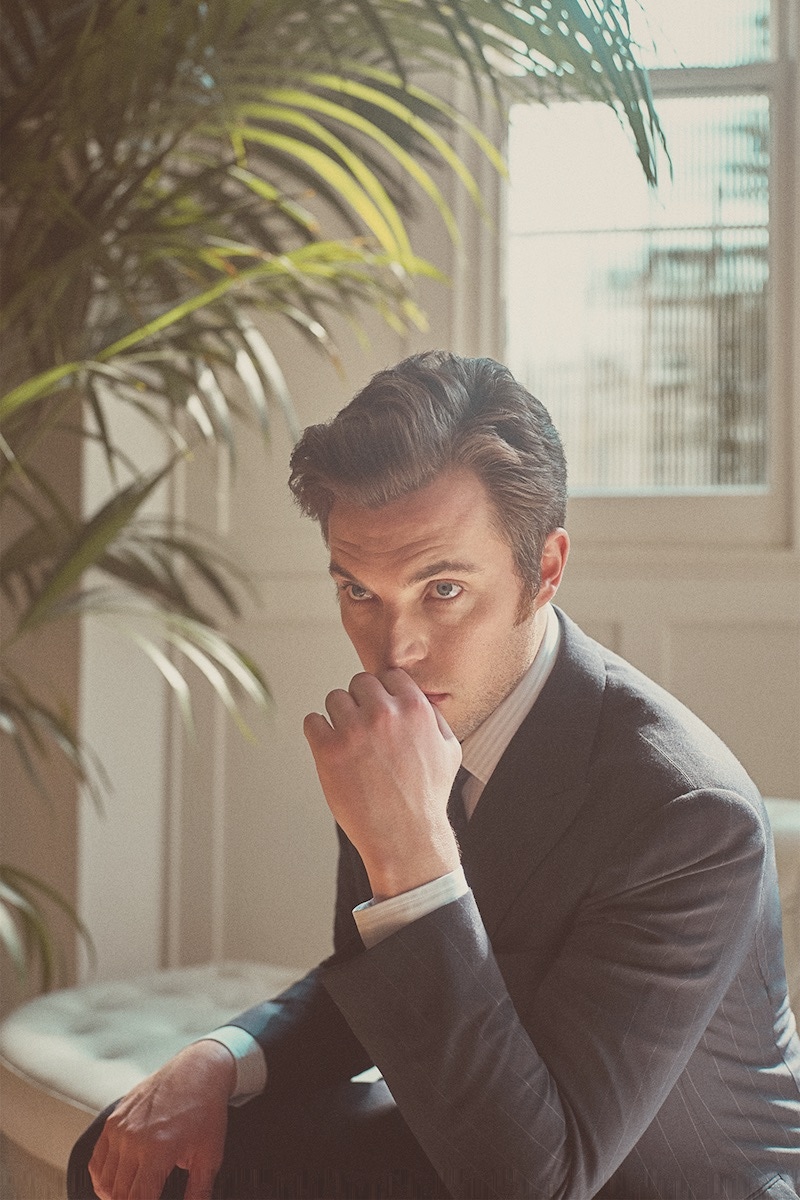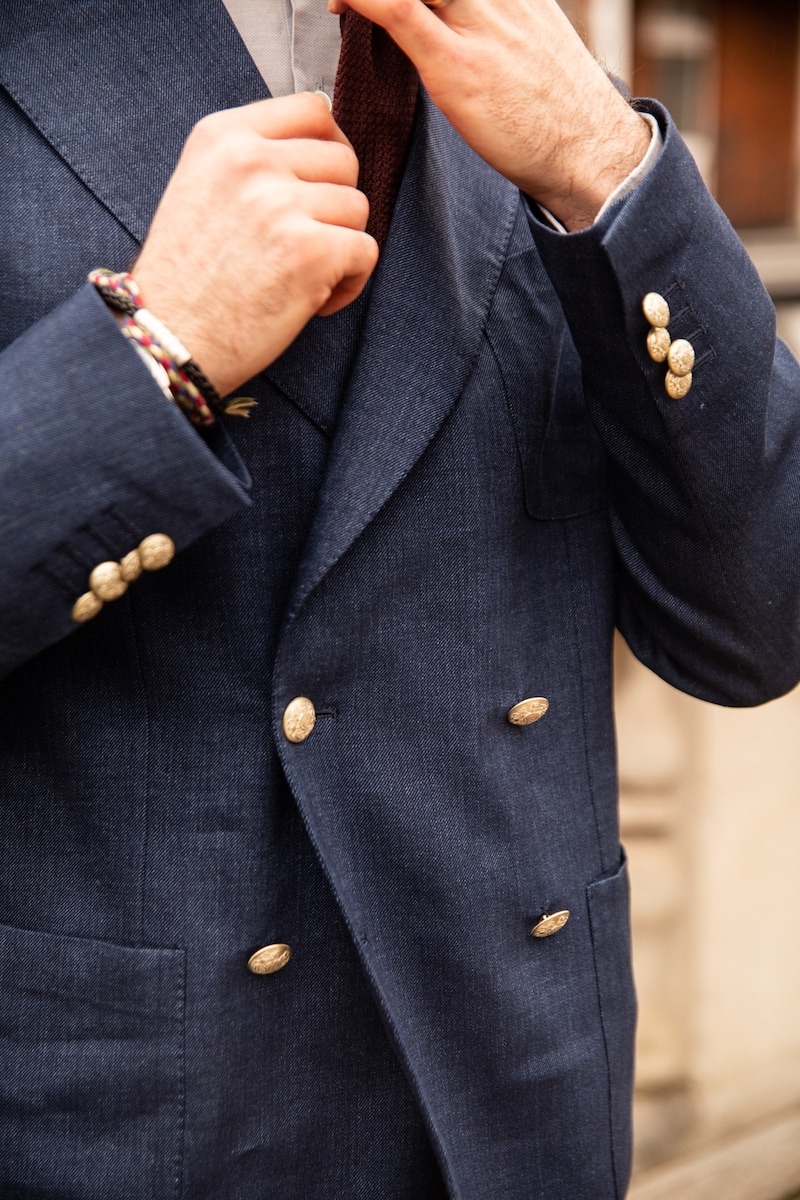 These are unstructured, casual cotton/linen sports jackets with a utilitarian sprinkling of pockets and track-stitched lapels. The Rake has a couple to choose from, in beige and tobacco. They work well layered over checked smart-casual shirts or block-colour knits, and lend a tailored look a playful, sporty edge – which, given their name, is probably the point.
Lightweight sporty outerwear also works well thrown over a shirt and pleated trousers – think showerproof topcoats and blousons. It's a look that's not too formal, but still put-together – and it feels fresh to wear something less 'suity' following several months trust up in flannel three-pieces and ties. Grenfell has just dropped a batch of superb spring-worthy jackets online, including classic khaki Grenfell Cloth Harringtons and Golfers, plus a cheeky red, blue and cream Golfer jacket in Fox Brothers' wool worsted. Jackets like these are great fun to wear, and extremely useful to have in the closet during a time of year where the weather is changeable.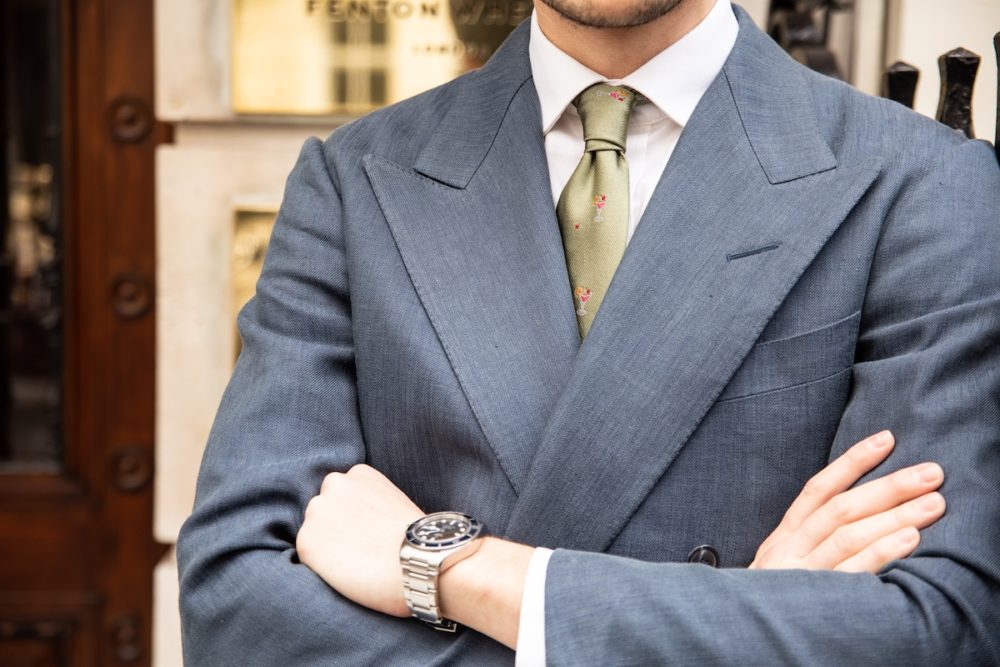 And that's the point. Despite it being an odd few months from a sartorial perspective, early spring into summer should be a straightforward time of year to dress for. You know the weather's going to be unpredictable, so a few practical pieces are more or less all that's required to breeze through March, April and May. A 'between season' blazer and a couple of unstructured sports coats, lightweight trousers, a handful of polo shirts and a showerproof jacket will make light work of a tricky time of year.
 Remember, these pieces should feel fresh and liberating to wear too – not heavy or stuffy like the wardrobe staples of mid-winter. Experiment with a few easy pieces this season, and you'll find the conundrum of spring style is easier to crack than you might think.