Spring Tailoring: A Breath of Fresh air
After a lengthy absence for some - the door is opening to don tailored dress again. If your wardrobe is a little threadbare in this department, don't fret. The Rake's spring tailoring arrivals are brimming with high-quality options to see you through the new season and into summer.
At last, we're on the precipice of freedom. And considering the sight of flourishing yellow daffodils and clear blue skies, now is the time to permit yourself into exploring spring tailoring combinations. Covid-19 kiboshed the transition formula last year, so why not take some calculated risks, and be bold with your fusion of colour, pattern and texture? Now we're not saying go gung-ho with cream linen jackets, Solaro suits and Hawaiian shirts just yet because spring can throw up some barmy weather scenarios. Instead, opt for unlined wool jackets, light cotton designs and even chance your arm with wool and linen blends in more resplendent tones. Here on TheRake.com, we certainly have you covered when it comes to spring tailoring options, and are pleased to offer some light guidance on cool outfit combinations.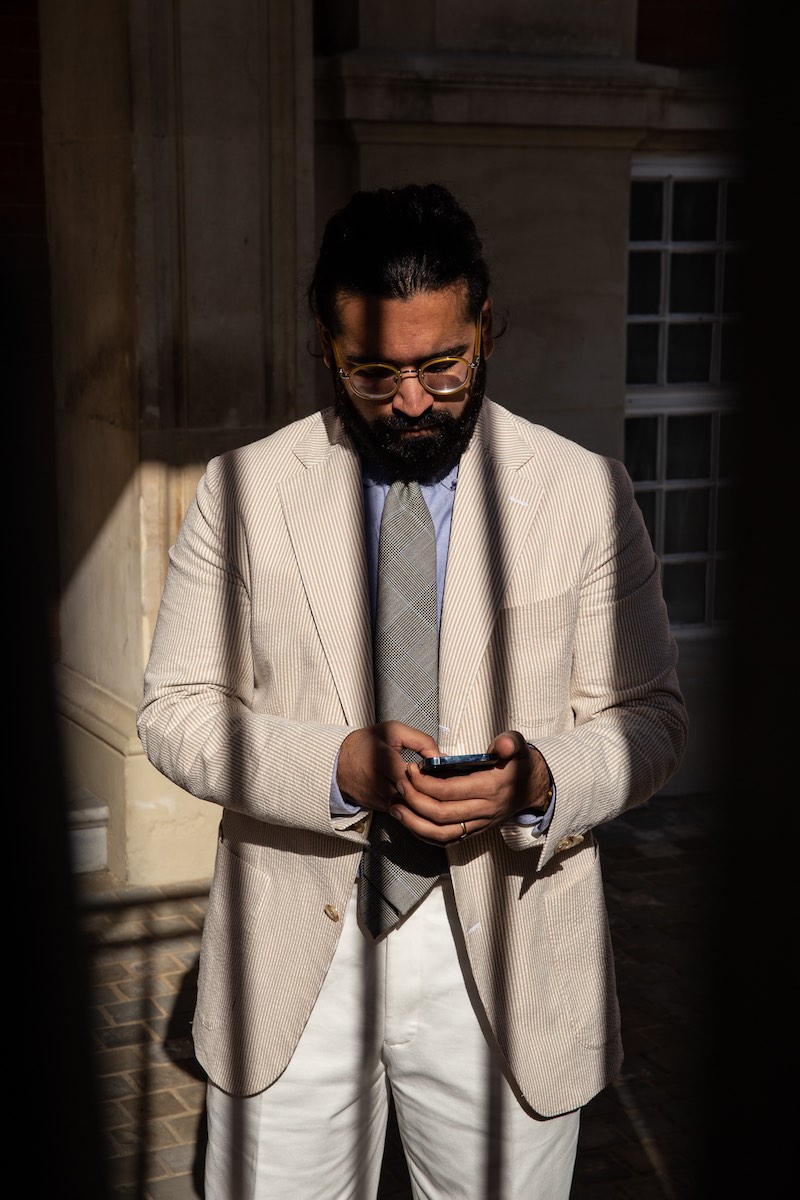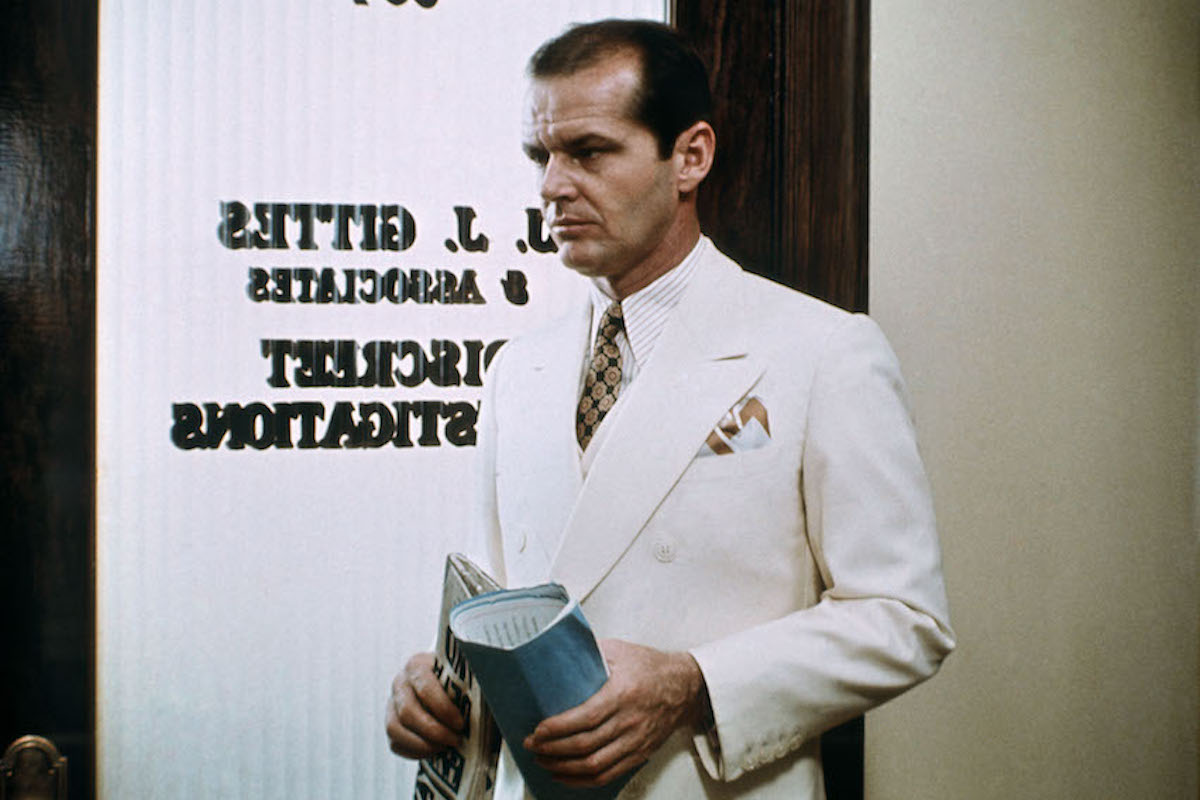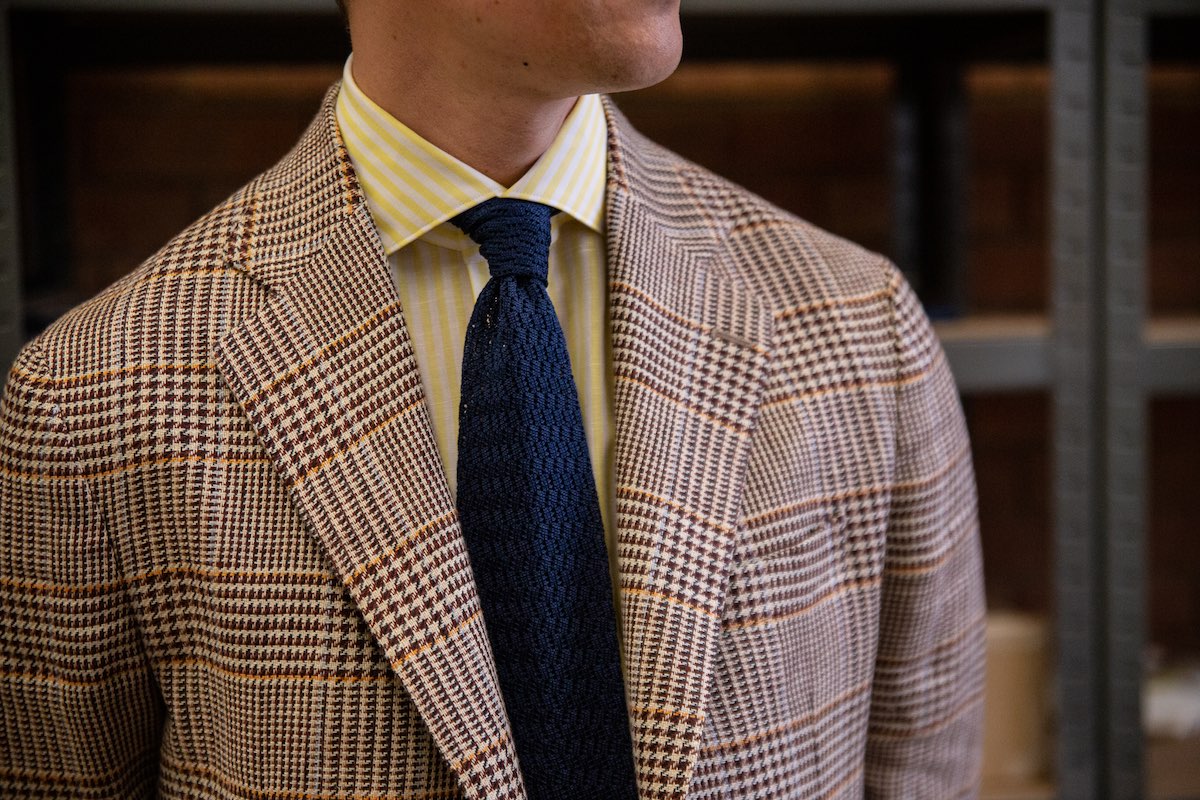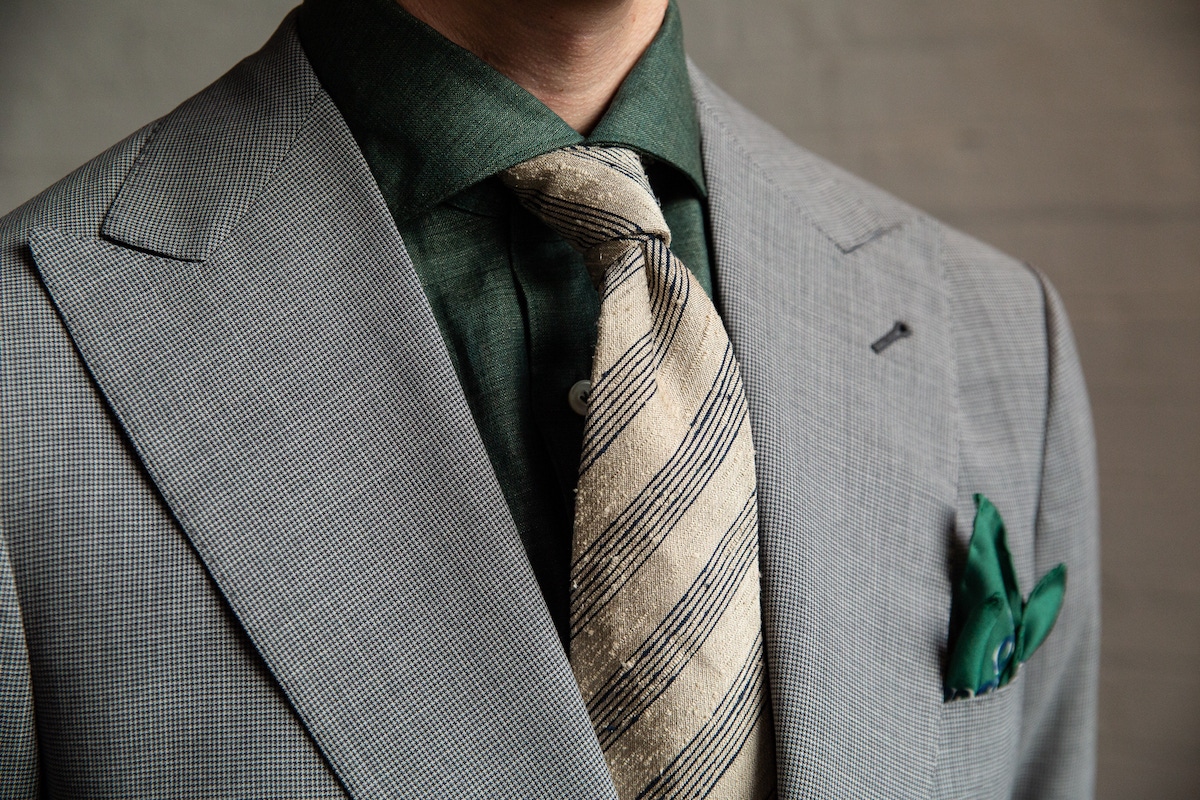 The double-breasted jacket is like a political party, it falls in and out favour. And just when it's been liberated again, external forces banish it to the backbenches. Despite it enduring a barren year, it was once considered a sartorial rebel, so there is no excuse in labelling it too formal for these times. In fact, with offices opening, scheduled cocktail parties – and travel in sight, the double-breasted jacket in lighter fabrics is the perfect piece of apparel to take you through spring and into summer. It is best to turn to the softly structured and lightweight styles that originate from Italian firms such as De Petrillo, Gaiola and G. Inglese. In a beautiful textured green hue, De Petrillo's virgin wool Sorrento double-breasted jacket is a wise place to start. Green is the colour of nature, which naturally brings a breath of fresh air to proceedings. All being well, this spring will be exactly that, but make sure to pair it with the appropriate colours. Avoid sporting it with pink or red striped shirts and instead opt for a plain light blue shirt or long-sleeved polo from Cordone 1956. Alternatively, for a slightly more casual approach wear with a light denim Western shirt from Barbanera. If you're residing in continental Europe, then you have a slight head start when it comes to bringing out linen or hemp. On a mild day in spring in the UK, you should still have no hesitation in wearing De Petrillo's sky blue linen double-breasted Vesuvio jacket, and if you're already on the Riviera, G. Inglese's cream hemp jacket would combine well with a Cuban or open collar shirt from Timothy Everest. As the big banks summon back their staff to offices in London, Frankfurt and Geneva – arriving in a classic navy wool shadow striped unlined double-breasted suit from Madrid-based B Corner will be an evident measure that you mean business.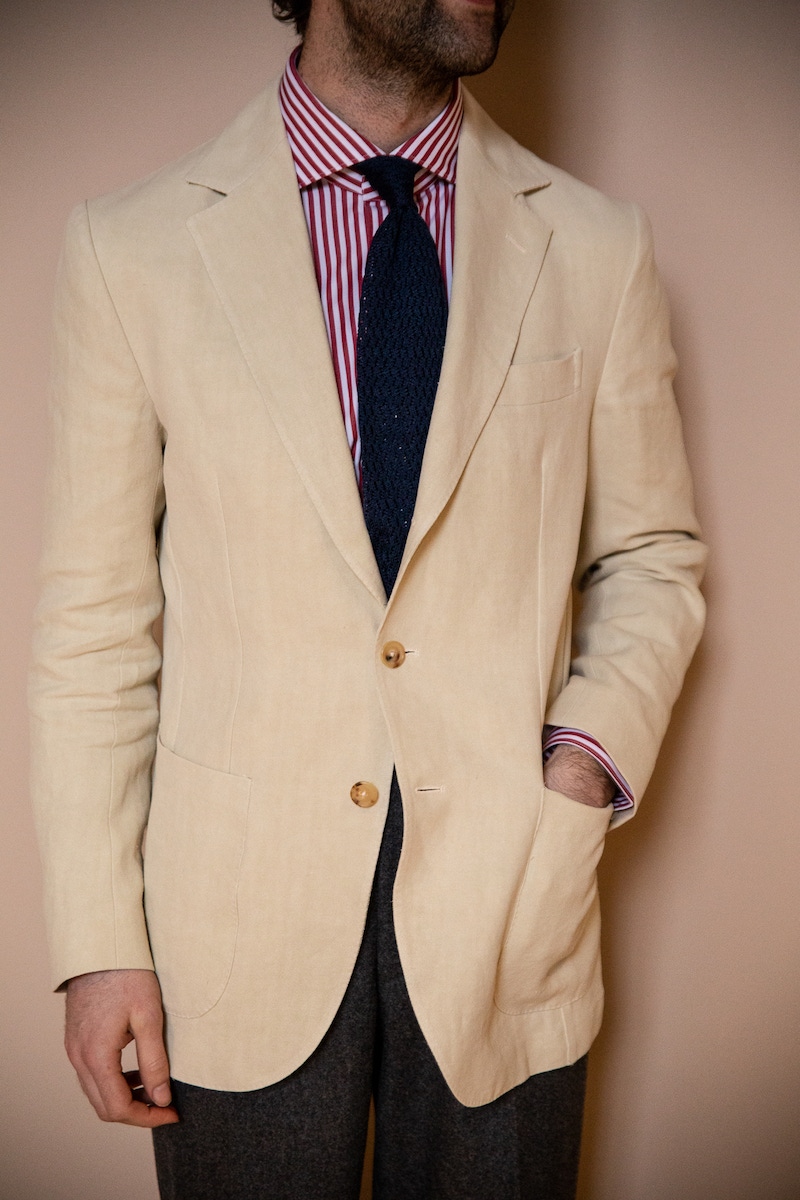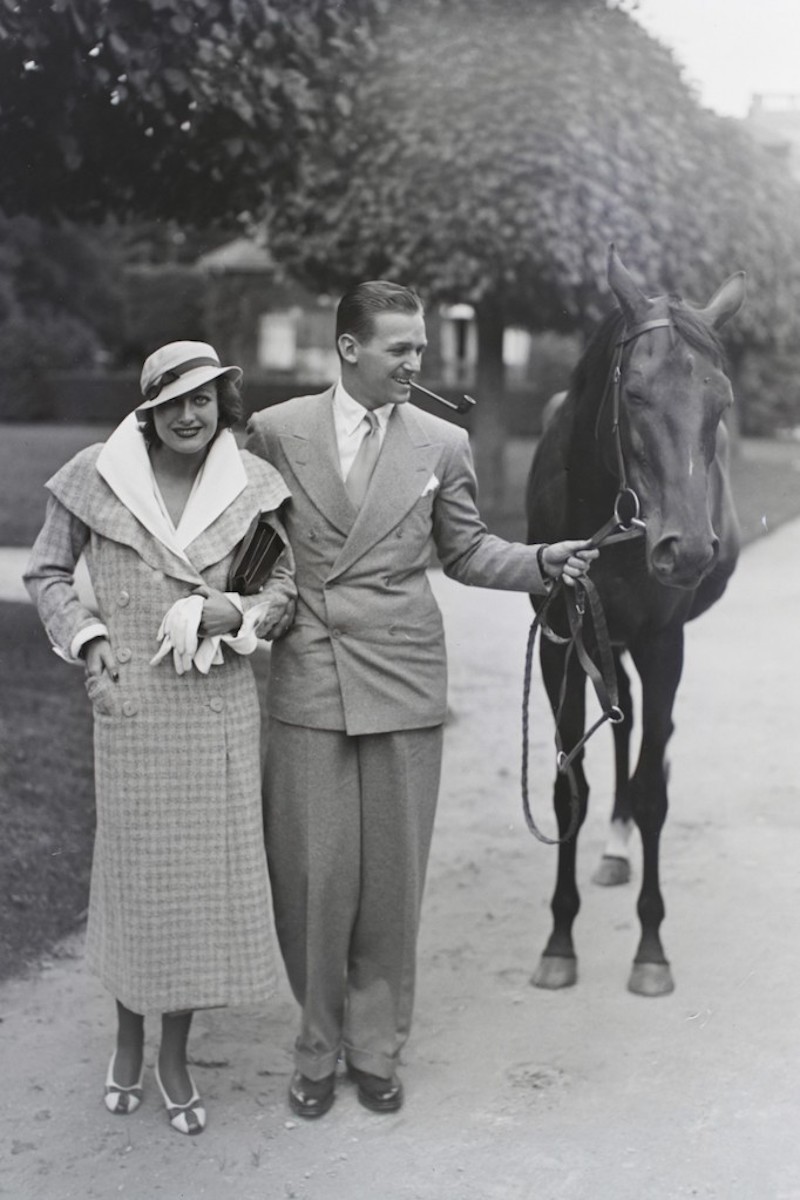 Last week you may have witnessed Benedetto De Petrillo, in between cigarettes speaking on one of our episodes of
Ask The Rake Presents
, which can be viewed
here
. By looking at what he was wearing, and listening to his philosophical stance towards creation, it is no surprise that De Petrillo lead the way when it comes to spring tailoring. Coming up with different yet original check designs that immediately capture your attention every season is no mean feat. They consistently produce the unexpected and that includes the elegant cream and burgundy linen check Posillipo jacket. Due to its beautiful blend of colours, it gives you license to bring it out of your wardrobe earlier than a plain coloured jacket. Its composition of pattern and texture give you endless shirt pairing flexibility, where it looks particularly stylish with bright striped shirts. Featuring the same notched lapels, the grey and brown linen check version of the Posillipo design also permeates the mood of the Riviera. Spring is the time where shades of dark brown give way to lighter tones such as tobacco and tan. De Petrillo offer four light brown jackets, all of which would pair beautifully with their two styles of cream trouser or with any one of Kit Blake's designs. Sean Connery and Robert Redford were often dressed in brown jackets in summery scenes in their most famous films, and we know how alluring those outfits were.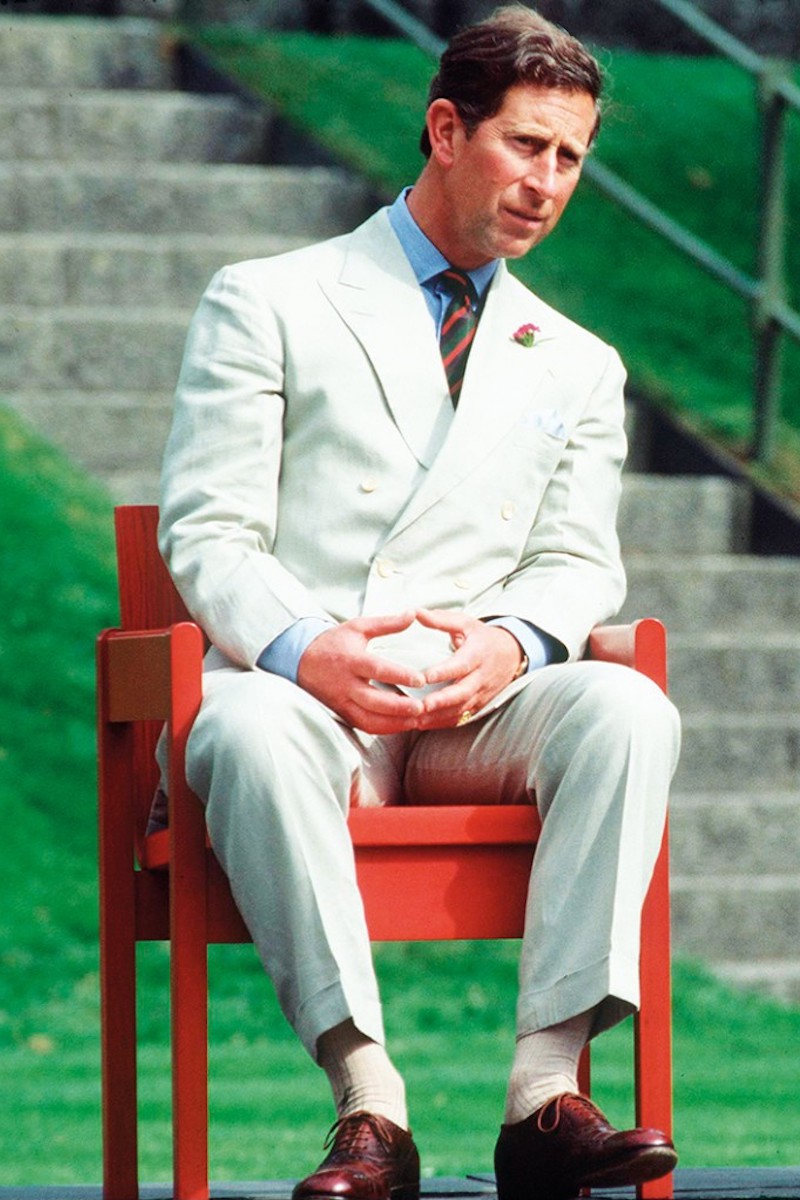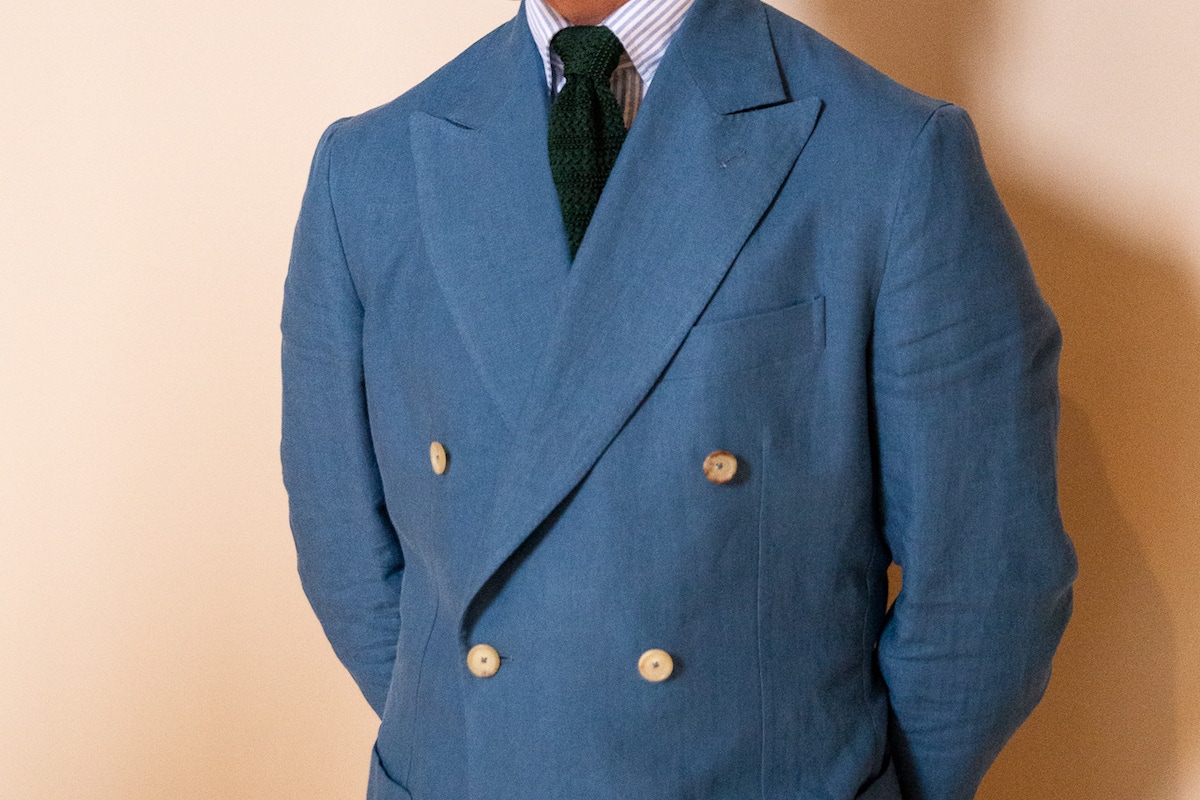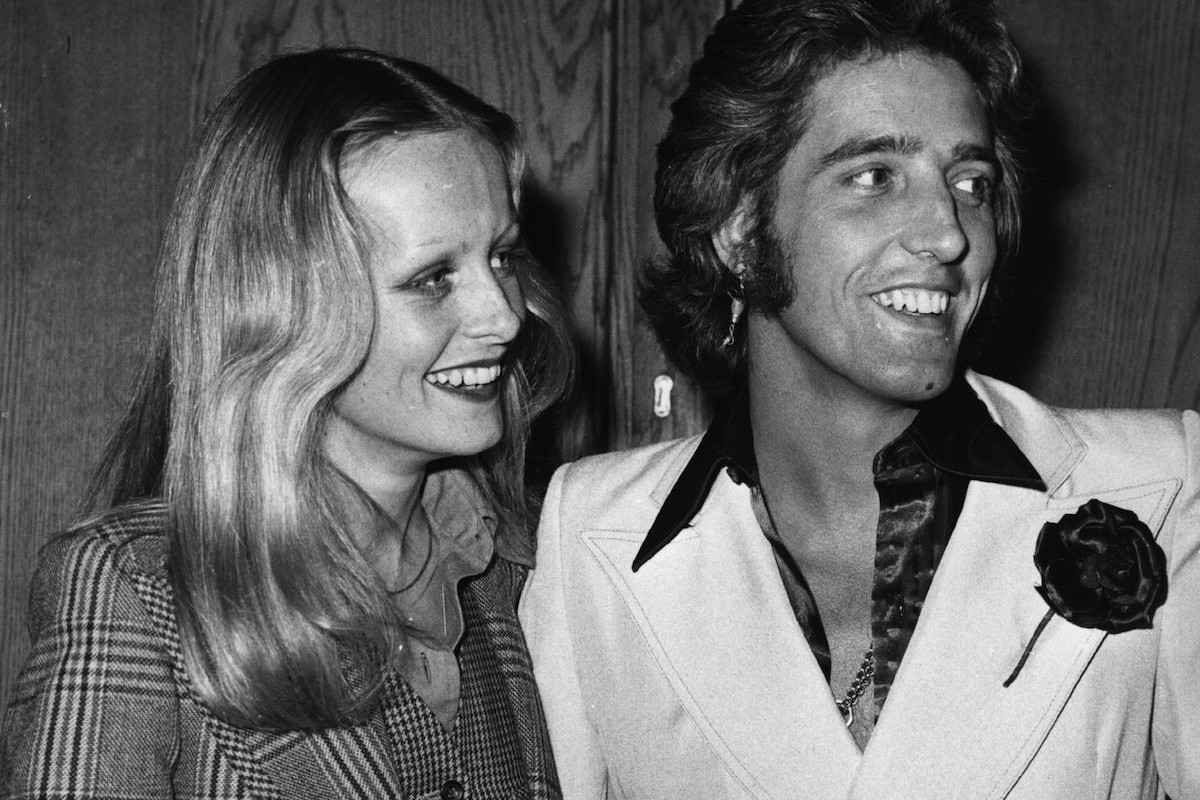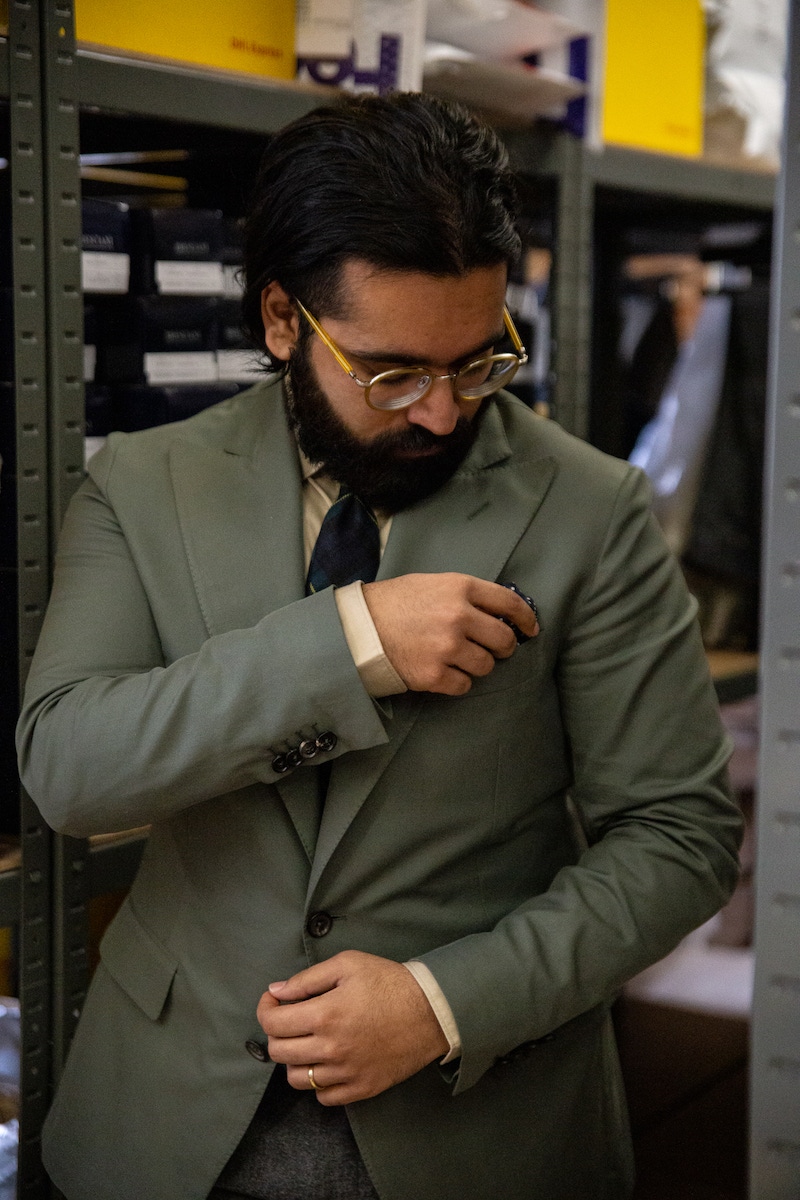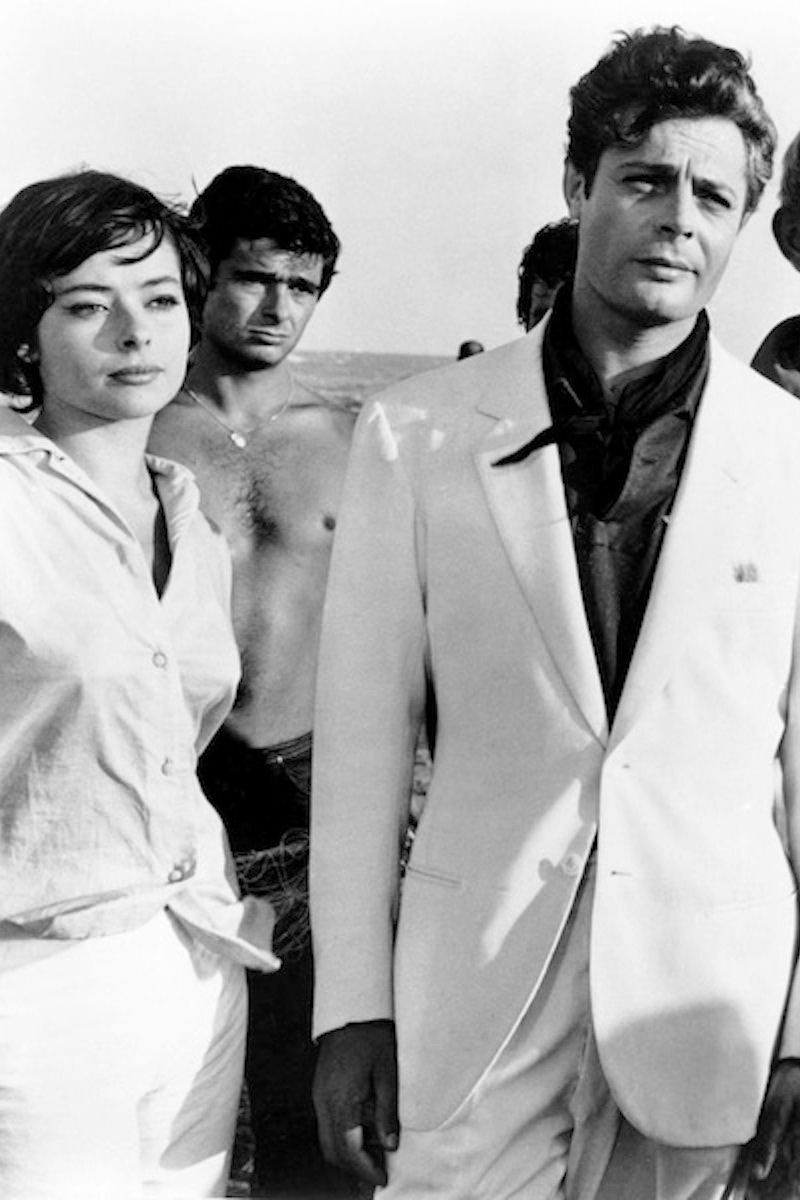 We've heard many esteemed menswear commentators give their opinions on the future of the suit. Bespoke tailor Caroline Andrew, recently said "Most clients are eager to hit the ground running and come out of lockdown looking better than before. The cloth we use for suits will temporarily change, become softer and more informal, but the suit style and cut itself will not." This is certainly a narrative we share at The Rake, and are by no means going to reduce our enthusiastic position on classic suits. Far from it in fact: especially when we've seen a beautiful selection of unlined and half-lined suits with a soft structure arrive in the last few weeks from B Corner and Gaiola respectively. Rightly credited with putting Spanish tailoring back on the map, B Corner are in a scarce club of producing impeccably classic ready-to-wear suits. Their charming ecru cotton single-breasted suit is a fine example of why we look forward to their suiting collection each season. It is unlined for freedom of movement, and imbues all of the classic details you would expect from B Corner's suiting mastery. It is a consummate suit, that is destined to work wonders in the office, at an event or when travelling on business. Additionally, B Corner's grey wool Prince of Wales check single-breasted suit is an imposing and stylish iteration on the POW check and along with their blue wool pinstriped three-piece single-breasted suit, you have two very smart additions for your back to business wardrobe. In true Neapolitan tradition, the shoulders of Gaiola's suit jackets are soft and shirt-like. A typical model is their olive green cotton single-breasted Mergellina suit. The slightly toned down shade of green gives it a cool vintage-like quality – and with its wide peak lapels and trousers with double-pleats it imbues the perfect balance of refinement, attitude and comfort.