Stenströms: Supreme Linen Shirts
Swedish shirtmaker Stenströms was established in 1899 and strike the ultimate balance between elegance and understatement, especially their linen shirts which have been made using high-quality fabrics.
There's this concurrent theme that towns or cities situated within the suitable coordinates of coastal geography are profusions of creative expression. Many of them have had to endure prolonged occupations from different countries. Tangier and Naples, both port cities stewing with trade only came to be under the rule of their own country, very late in their existence, with the latter arguably the most famous tailoring hub in Europe. There's great similarities to the history of Helsingborg, Sweden where its strategic position on the Öresund, a mere 4km from Denmark, saw Helsingborg battled over with ferocious regularity during the many Swedish–Danish wars, until in 1710 when Danish invaders were finally defeated just outside the city. A range of cultural influences being brought to the shores of Helsingborg has helped form and shape Stenströms which is one of the oldest family-owned fashion businesses in Scandinavia. The brand's story began in 1899 when Swedish tailor August Stenström built up a reputation for producing the highest-quality shirts in the land. All the elegantly dressed men in Helsingborg wanted one of his masterpieces, and Stenström found it hard to keep up. To meet the needs of his sophisticated clients, he decided to build a shirt factory. Under Stenströms' strict supervision, a larger number of quality shirts could now be produced.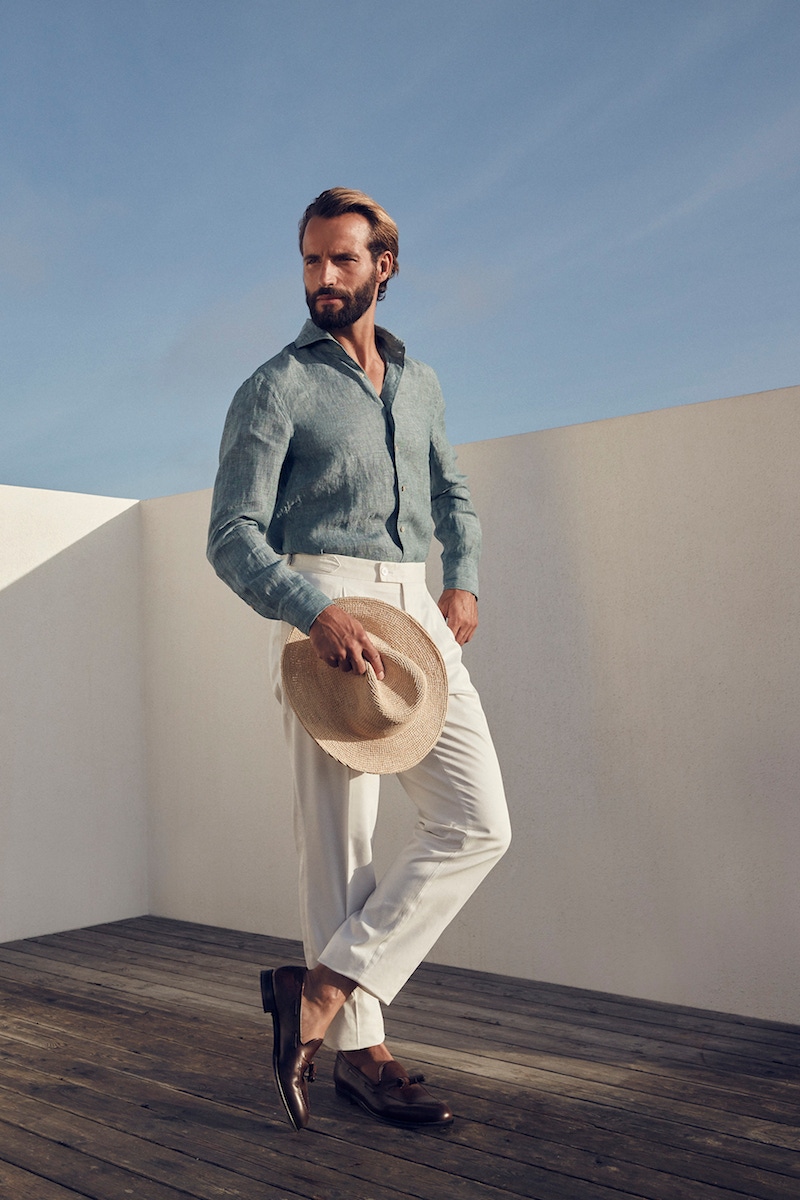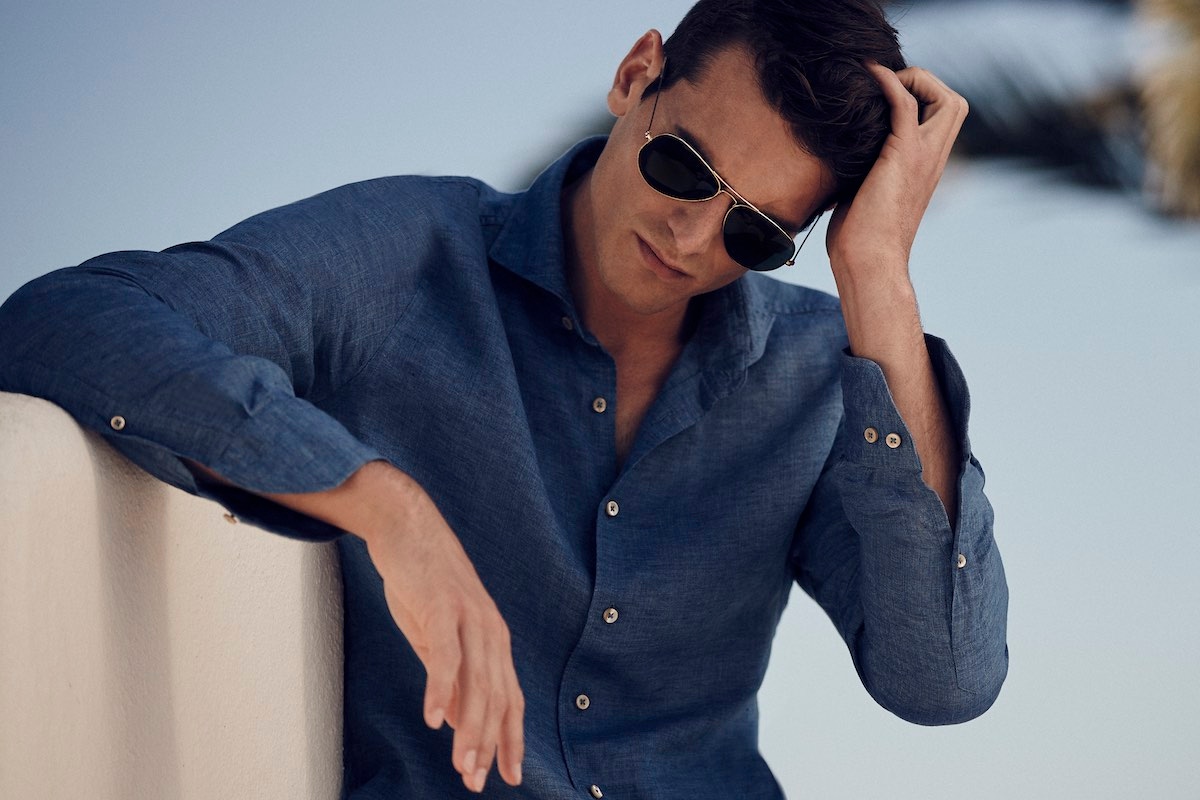 With time, his business flourished and word spread far and wide. Well-travelled and demanding sea captains that sailed through the harbour of Helsingborg became valuable clientele. They would return to their home countries dressed in Stenströms' elegant outfits, catching the attention of stylish folk seeking beautifully crafted shirts, made from the finest fabrics. These sea captains at the time, unknowingly bolstered Stenströms' reach from being a small local vendor to a global exporter of premium shirts. Characterised by modernism, simplicity, functionality and especially minimalism, Sweden itself is notorious for its attention to detail and appreciation for craft; for doing things properly without cutting corners to ensure they are long-lasting. To this end, owners of a Stenströms shirt can be quite assured they are wearing something that has been given the upmost attention. Each Stenströms shirt undergoes more than 60 separate production stages, with 25 on the collar alone. Even today, many of the most intricate elements are still carried out by hand. On TheRake.com we're extremely privileged to offer a number of Stenströms shirts from their spring/summer 2020 collection. There's specific attention on their various colours of linen which have purposefully been made in a special linen fabric, which has been developed especially for Stenströms from one of their Italian suppliers. An enticing addition to add to one's wardrobe is their aqua Sicilian tile-print linen slim shirt. It takes inspiration from Sicilian ceramics which have long been famous for their intricate patterns and vibrant colour combinations, which reflects beautifully on this charming linen shirt. It is not always easy to incorporate three primary colours, but this shirt is an exception where the blend percolates this jovial, but understated appearance. Tucked, neatly into some flat-fronted chinos whilst sporting some acetate framed sunglasses you will certainly be feeling and looking the part, whilst enjoying a BBQ in the family garden.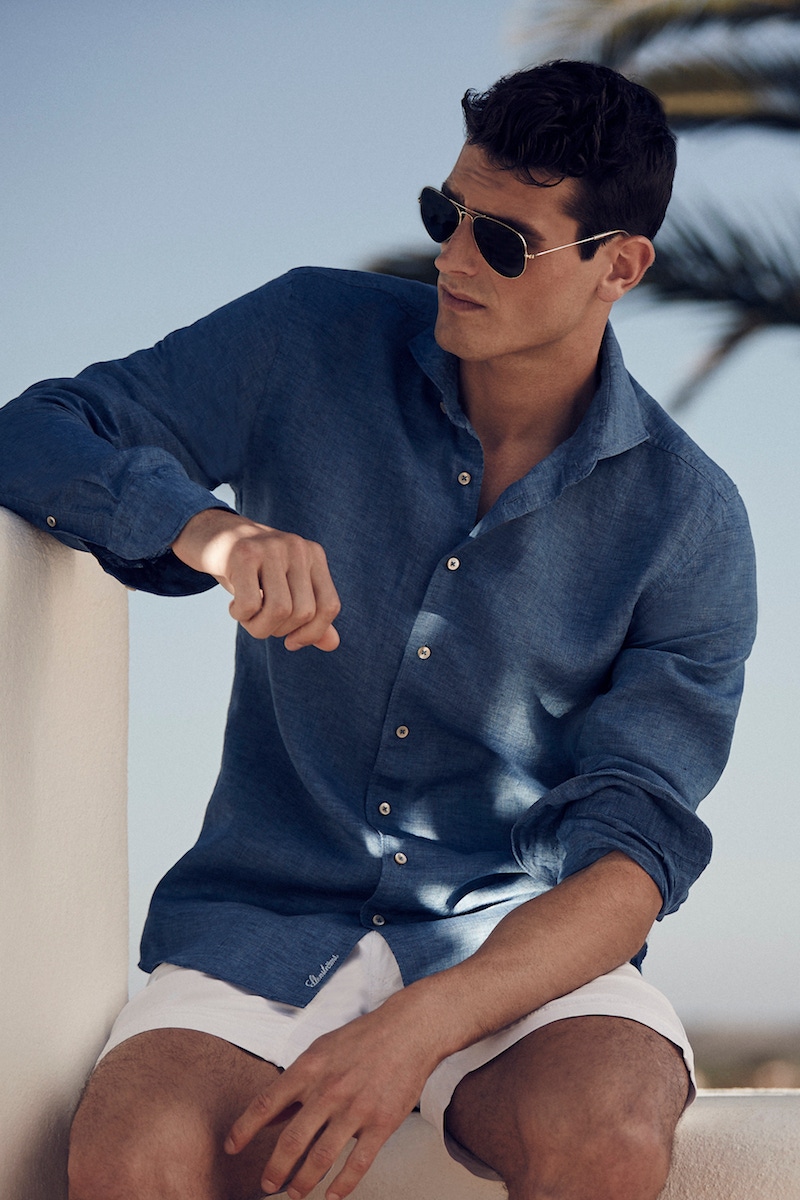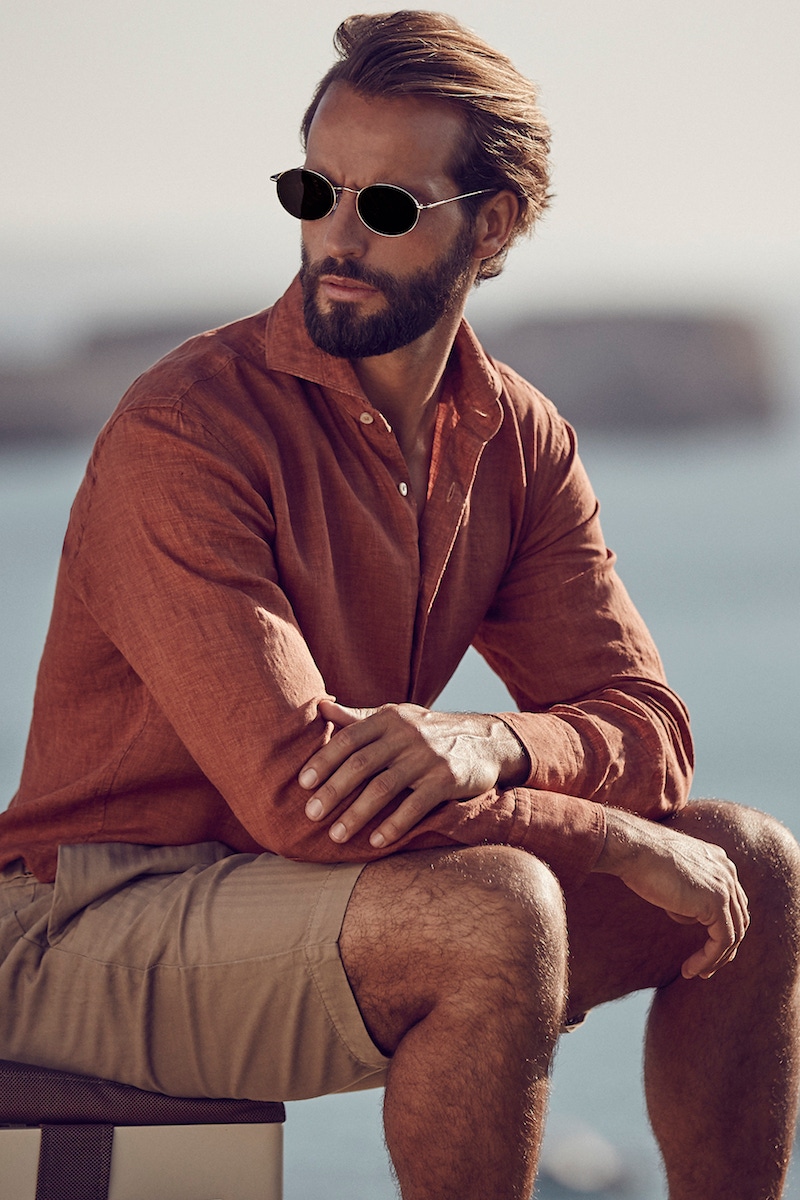 It will not be long until we approach the height of summer in mainland Europe, which is where the linen shirt really comes into its own. Temperatures can soar, which leaves many other fabrics becoming completely unsuitable. A linen shirt is the nicest garment to wear in the heat as it can be very elegant or very casual and it wrinkles in a very relaxed manner. There's a proportion of people that feel linen can be too wrinkle-prone, but this is usually only an issue with lesser quality linen. At Stenströms they pride themselves on using the highest quality linen which is also the most sustainable. The linen plants are cultivated in Normandy and the construction of the fabric is unique for them and they like to work with European suppliers so that they know where the material comes from. The entire process of quality linen production takes place in Europe, limiting the transportation impact and encouraging the employment of local and experienced communities. They also have a policy of shared remuneration of the flax growers, based on the quantity and quality of the fibres and seeds produced. This resourceful process entwined with a great emphasis on quality translates into sought after shirts. The brand also has a comprehensive selection of plain linen shirts. They come in a variety of hues including, orange, beige, dark green and blue. Each of the plain shirts has a contemporary cut away collar to temper the relaxed, soft handle of its cloth. The style is cut for a slim fit and they're finished with single cuffs and mother-of-pearl buttons. There is hardly a sole in sight striding along the Riviera promenades of Europe where Stenstroms' linen shirts are most at home, due to lockdown. Despite this restriction, it could be more fun to replicate that feeling, but in the confines of your home or garden where you will certainly be staying stylish whilst wearing a Stenströms linen shirt. It is not just Stenströms' linen shirts that The Rake have the pleasure of selling. Their latest assortment includes a selection of cotton shirts, including their navy seersucker cotton slim fit shirt, which is both flattering and eminently comfortable. In a time of confinement, the design and fabrics that Stenströms so successfully administer will certainly make you feel relaxed and stylish around the home.