Stenströms: Swedish Shirting Mastery
Being one of the oldest companies in Scandinavia is not the only reason you should think about buying into Stenströms. They happen to produce high-quality shirts that strike the ultimate balance between elegance and understatement, the perfect formula for the summer ahead.
Established before the 20th century, Stenströms are in an exclusive club of brands. Still family run to this day and operating out of the same factory, they have chalked up a history that most brands can only dream of. It is thought Swedish tailor August Stenström opened up a shop in Helsingborg in the 1880s in the south of Sweden. He quickly built up a reputation for producing the highest quality shirts in the land, officially founding Stenströms as a professional shirtmaker in 1899. With time, his business flourished and word spread far and wide. Well-travelled and demanding sea captains that sailed through the harbour of Helsingborg became valuable clientele. They would return to their home countries dressed in Stenströms' elegant outfits, catching the attention of stylish folk seeking beautifully crafted shirts, made from the finest fabrics. These sea captains at the time, unknowingly bolstered Stenströms' reach from being a small local vendor to a global exporter of premium shirts.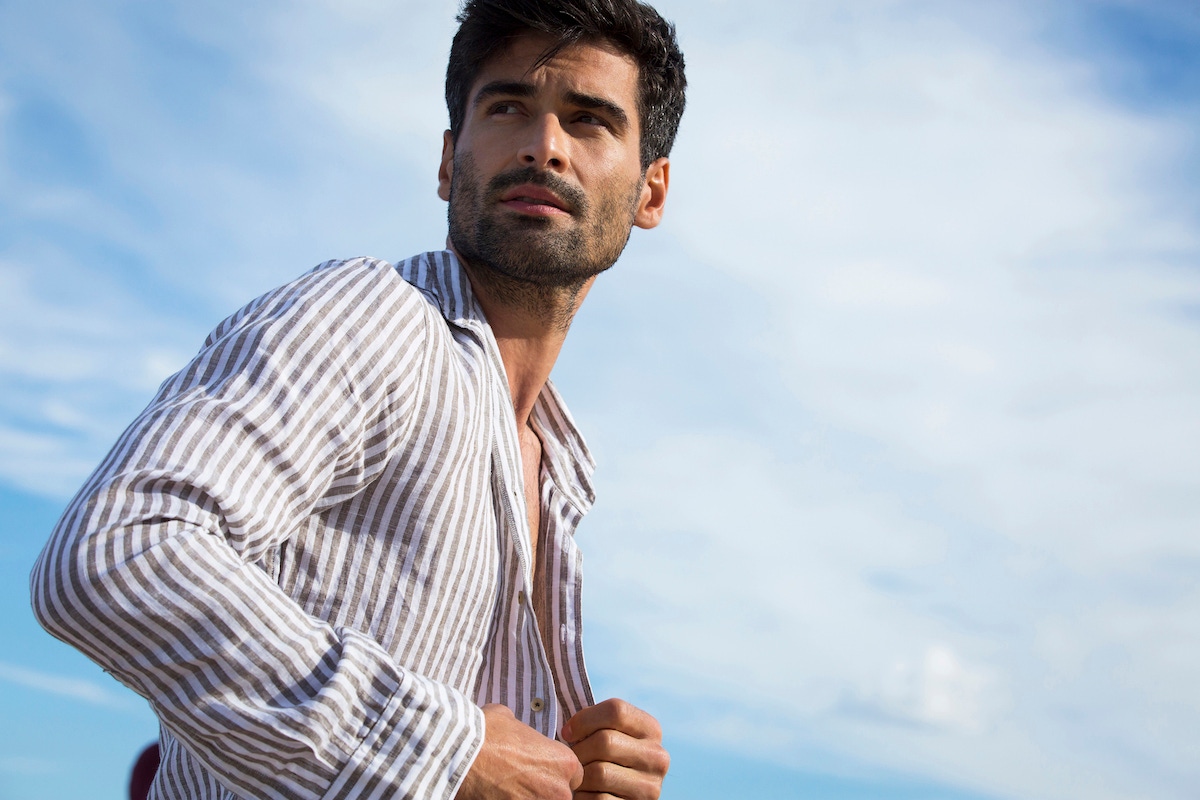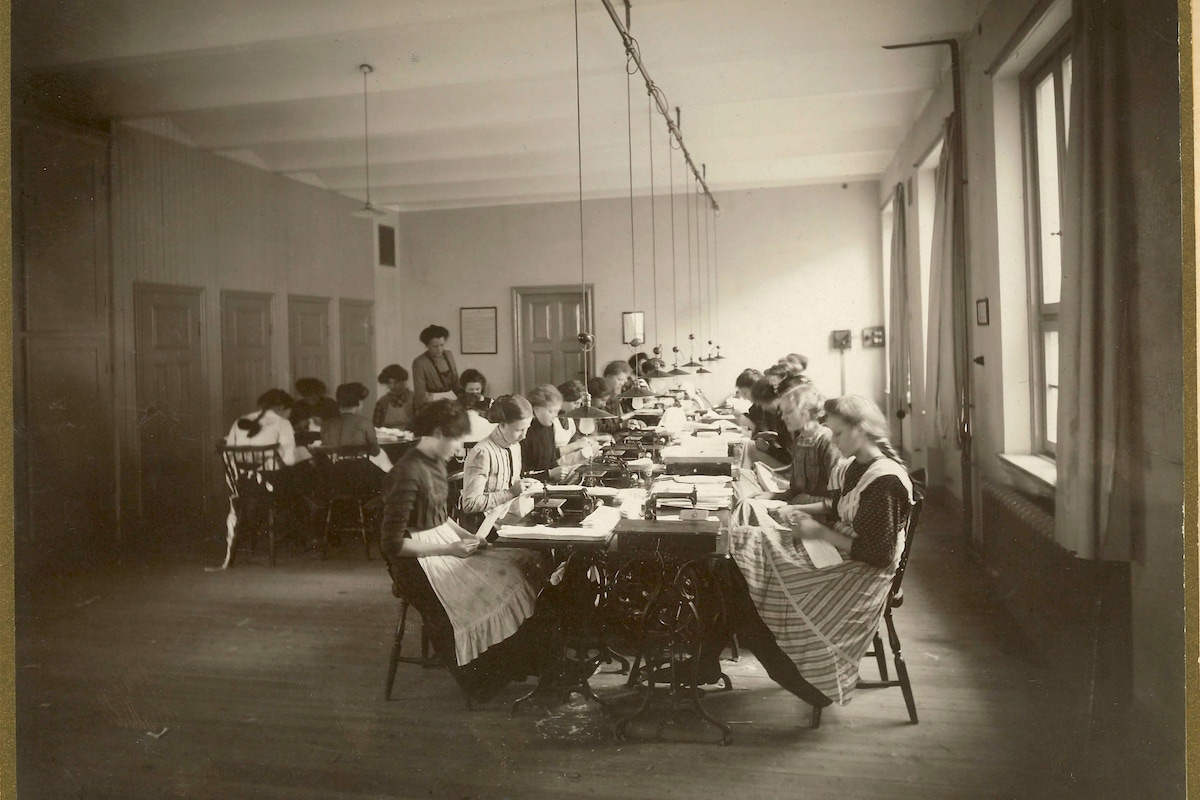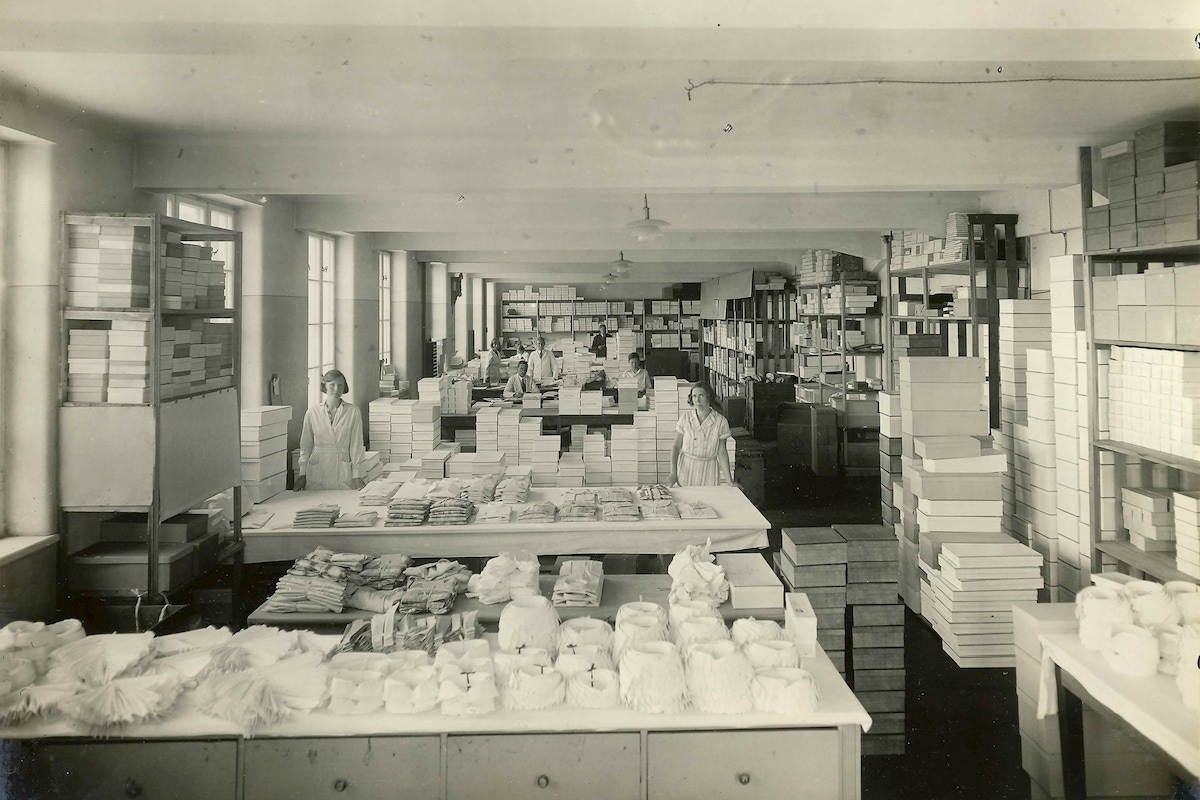 Characterised by modernism, simplicity, functionality and especially minimalism, Sweden itself is notorious for its attention to detail and appreciation for craft; for doing things properly without cutting corners to ensure they are long-lasting. To this end, owners of a Stenströms shirt can be quite assured they are wearing something that has been given the utmost attention. Each Stenströms shirt undergoes more than 60 separate production stages, with 25 on the collar alone. Even today, many of the most intricate elements are still carried out by hand. Like many of the distinguished heritage firms, they do business in the old-fashioned way. They stray away from giving away their creations or sponsoring famous people. They have a royal warrant for both the King and Queen of Sweden. In fact, they supply more or less the full Royal Family. They are all paying customers, which makes their relationship with the ruling family so special. To put this long-standing association into perspective, they have worked with the current King Carl XVI Gustaf since he became the monarch and have also served his father, who used to visit their shop in Helsingborg, as it was only a stone's throw away from Sofiero Palace, the family's former summer residence.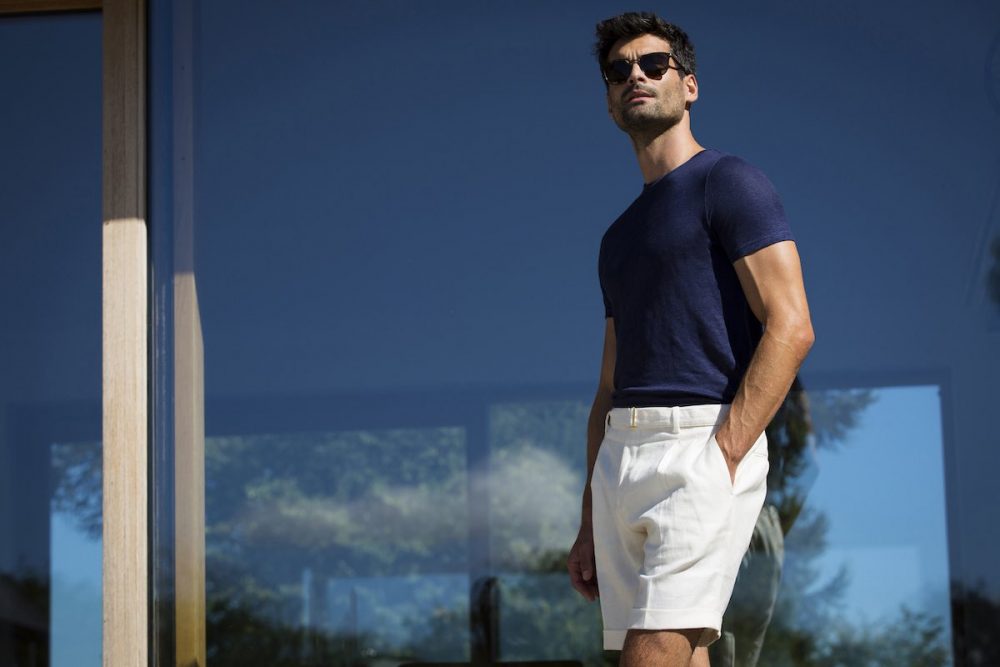 Under the creative direction of Peter Jüriado, who has incidentally been with the brand for over 25 years, he's instilled an aesthetic that should be described as 'formal-relaxed'. One thing that unites all of Jüriado's designs is a soft look and feel. Nothing appears too stiff; in fact, the whole collection enacts a relevant aura of informal sensibility. There's specific attention on their various colours of linen which have purposefully been made in a special linen fabric, which has been developed especially for Stenströms from one of their Italian suppliers. An enticing addition to add to one's wardrobe is their green and red striped linen slimline shirt. The subtle introduction of red stripes makes this a cool and understated summer shirt, that can either be worn on its own, or when the gentle breeze arrives in the evening with a pale coloured tailored jacket. Stenströms pride themselves on using the highest quality linen which is also the most sustainable. The linen plants are cultivated in Normandy and the construction of the fabric is unique for them. And they like to work with European suppliers so that they know where the material comes from. The entire process of quality linen production takes place in Europe, limiting the transportation impact and encouraging the employment of local and experienced communities. They also have a policy of shared remuneration of the flax growers, based on the quantity and quality of the fibres and seeds produced. This resourceful process entwined with a great emphasis on quality translates into sought-after shirts.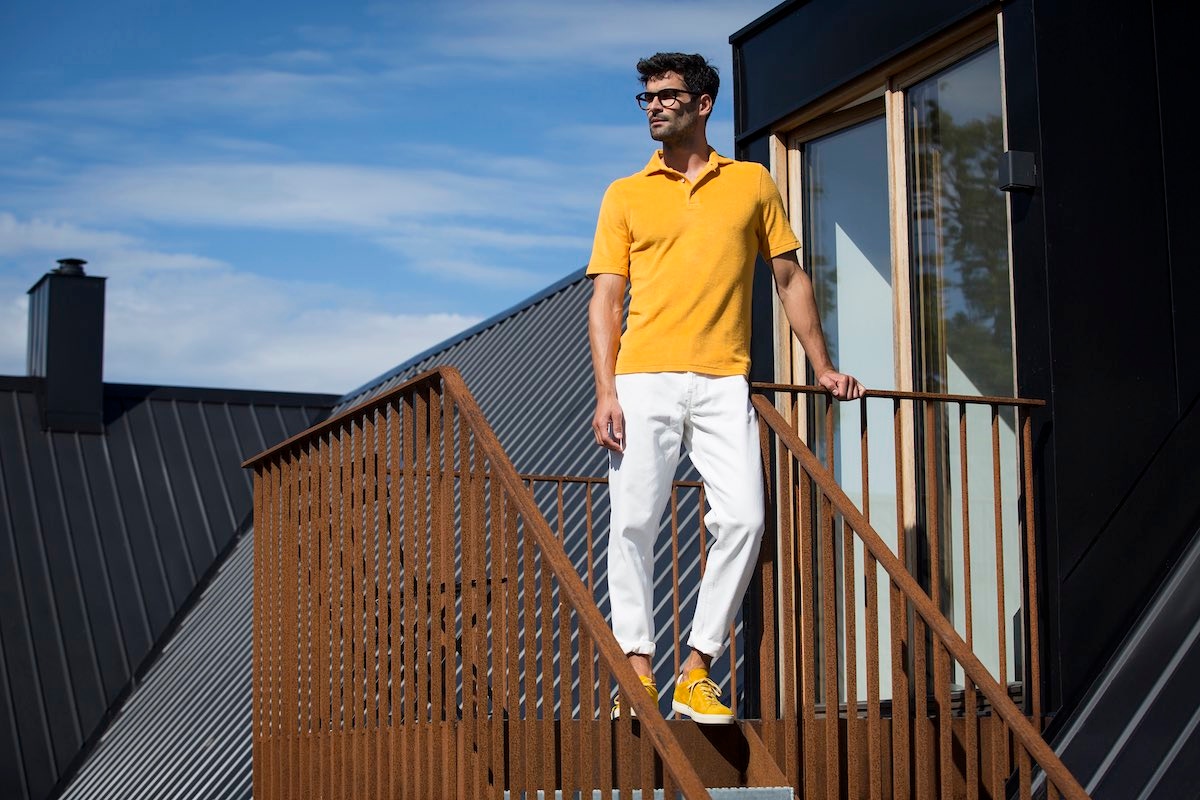 Stenströms like to incorporate a few fun twists into their shirting repertoire. In the same high-quality linen, you can find shirts in either a jovial blue and white floral print or blue and orange kaleidoscopic print, both of which induce a laid-back mood. Amongst their shirting mastery are three retro striped shirts in a luxury cotton poplin. Tuck into a pair of white flat-fronted trousers, whilst sporting some acetate framed sunglasses, and you'll be echoing the smart-yet-louche persona of German lothario, Gunter Sachs. It is not just shirts where Stenströms excel, they give the same attention to their polo shirts and knitted T-shirts. A blue knitted polo shirt is rightly one of the most ubiquitous items in a man's wardrobe, and at Stenströms you have a wide range of blue colourways to choose from. Rarely seen on the market and new for this season, their polo shirt in terry cloth is a must-have item when you're on a beach holiday. Elsewhere, there is a broad selection of horizontal striped shirts to evoke that Riviera spirit, whilst there's the introduction of one extraordinarily chic knitted cardigan. Spun from an Italian Merino wool yarn, it is extremely lightweight, and must be considered as a vital layering piece to have in your armoury. Pair with a dress shirt and tailored pants for a modern office style, or a white T-shirt and pair of casual trousers to feel relaxed and stylish, whatever setting you may find yourself in.