Step on it in Suede
Suede can reign supreme whatever the season, especially when it comes to shoes — it just requires a little care and attention. With information on how one should properly maintain the versatile leather, we also present to you an array of highly recommended footwear to add to your collection.
In the midst of a crisis (the current one being a deadly global pandemic) suede comes out of the woodwork. Complicated in itself it seems to thrive in periods of grave uncertainty. In and out of favour – the last time the vulnerable fabric made a prolonged stand was in the 1970s. It suited the rehabilitation of a softer more casual aesthetic, inspired by people wanting to reclaim their uniqueness. A decade full of disruption and change, it was the era of the women's rights movement and the Watergate scandal mixed in with the emergence of glam-rock. Fast-forward 50 years in tandem with a clothing shift towards informality, the deeper texture of suede shoes are better equipped than its high-shine counterpart to unlock self-expression. And contrary to common belief, suede shoes can be worn all-year-round, albeit with a little more care and attention, which we'll touch on later. Here on TheRake.com we're lucky enough to offer an abundance of suede shoes which can be the perfect accompaniments to your expanding casual wardrobe. Chelsea Boots If the elastic-sided suede shoe was an instrument it would be a well-maintained accordion. Looked-after, the accordion can produce a dynamic range of sound, which bears similar hallmarks to well-kept suede Chelsea boots. As long as you apply the required ointments, with the correct apparatus the Chelsea boot beetles out an almost unheralded range of dynamism. In its namesake Royal Borough, you can spot a Rolling Stone or a baronet sporting a pair in a matter of seconds. From rock gods in their slim-tailored, high-hemmed trousers to country squires in their loose-fitting corduroy trousers and tweed overcoat, the suede Chelsea boot boasts unparalleled versatility. Unless you've got the added panache of a Cuban-heel it is best to stick to brown suede. Edward Green, Ludwig Reiter and John Lobb are well-renowned for their meticulous craft processes when it comes to the Chelsea boot. Wear with jeans from Barbanera for a very casual appearance, or with a pair of VBC flannels from Kit Blake for a slightly sharper look. With a full rubber sole, Scarosso's Giacomo Chelsea boots are also a fine choice and are at a very accessible price point.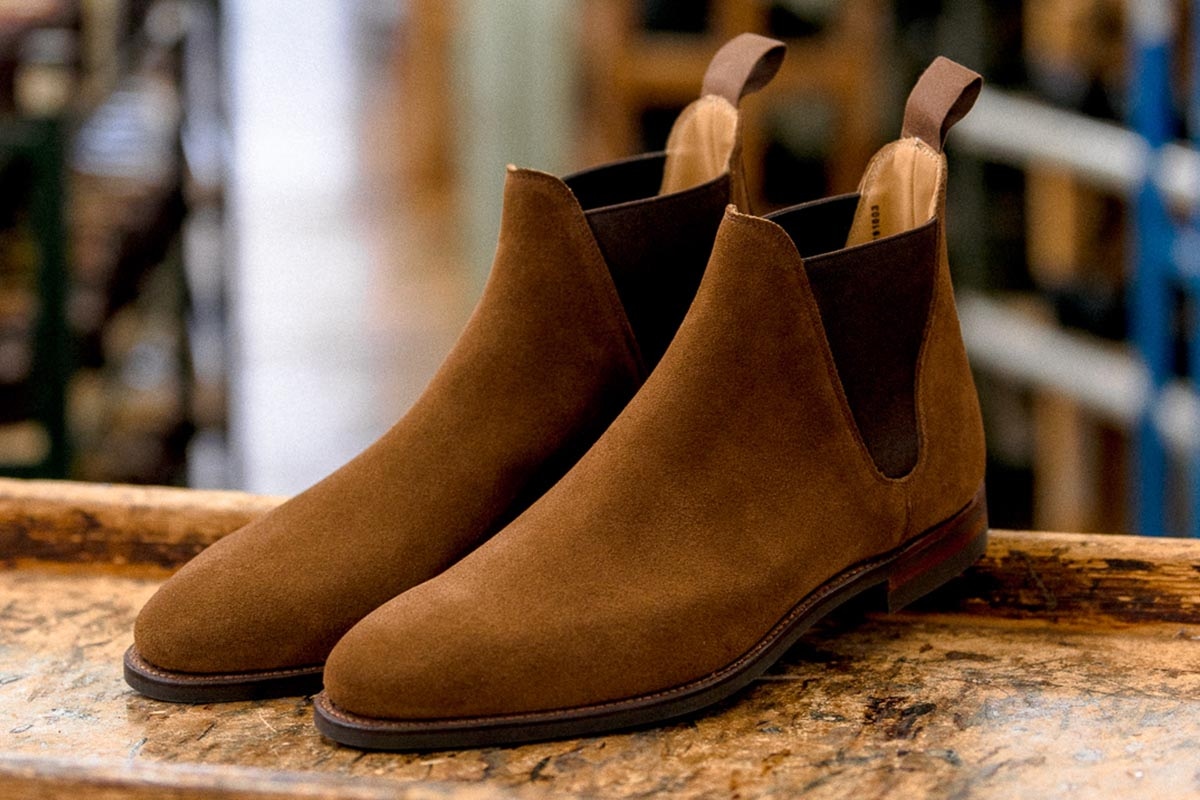 Suede Tassel Loafers Tassels were traditionally worn by Oxford and Cambridge University undergraduates on their caps. Much later in the 1950s Oscar-winning actor Paul Lukas probed the possibility of a tassel on a shoe to some New York companies. They turned to a larger shoe company named Alden who produced the tassel loafer which was ironically swiftly popularized by American college chaps. They often wore them with loungewear in and around their dorms, which resonates with the lives we're leading today. Comfortable and easy to slip-on due to their unlined structure, Baudoin & Lange's brown suede tassel Sagan loafers shares similar characteristics to a well-made slipper. Alternatively, using the finest suede leather and time-honoured Goodyear welting method, the brown suede string loafers from the Alexander Kraft Monte Carlo collection are substantial enough to wear on nearby dog walking excursions on concrete. British heritage brand George Cleverley also offer a fine pair. Suede Chukka Boots Secret agents, mods, royalty, and acting icons have all embraced the chukka boot with great aplomb. The suede, crepe-soled desert boots remains the dominant style – and are thought to be one of the best-selling shoes of all time. Pelted by the elements, the suede chukka is one of the more robust members of the suede family – and actually portrays greater character when a little battered. Slightly lesser-known than some of their Northamptonshire neighbours, but highly acclaimed for their hi-top chukka boots is Sanders. With bold colours and unexpected contrasting textures in their designs, they delineate a relaxed aesthetic. Try to avoid overly tapered trousers and instead opt for a slight hint of a flare – and like Steve McQueen a pair of neutral colour pants which will contrast beautifully with brown suede. Their Marvin model is equally as casual, and for something a little more refined, but still equipped for tackling wintry weather with their dainite rubber sole is Edward Green's mink suede Banbury chukka boots.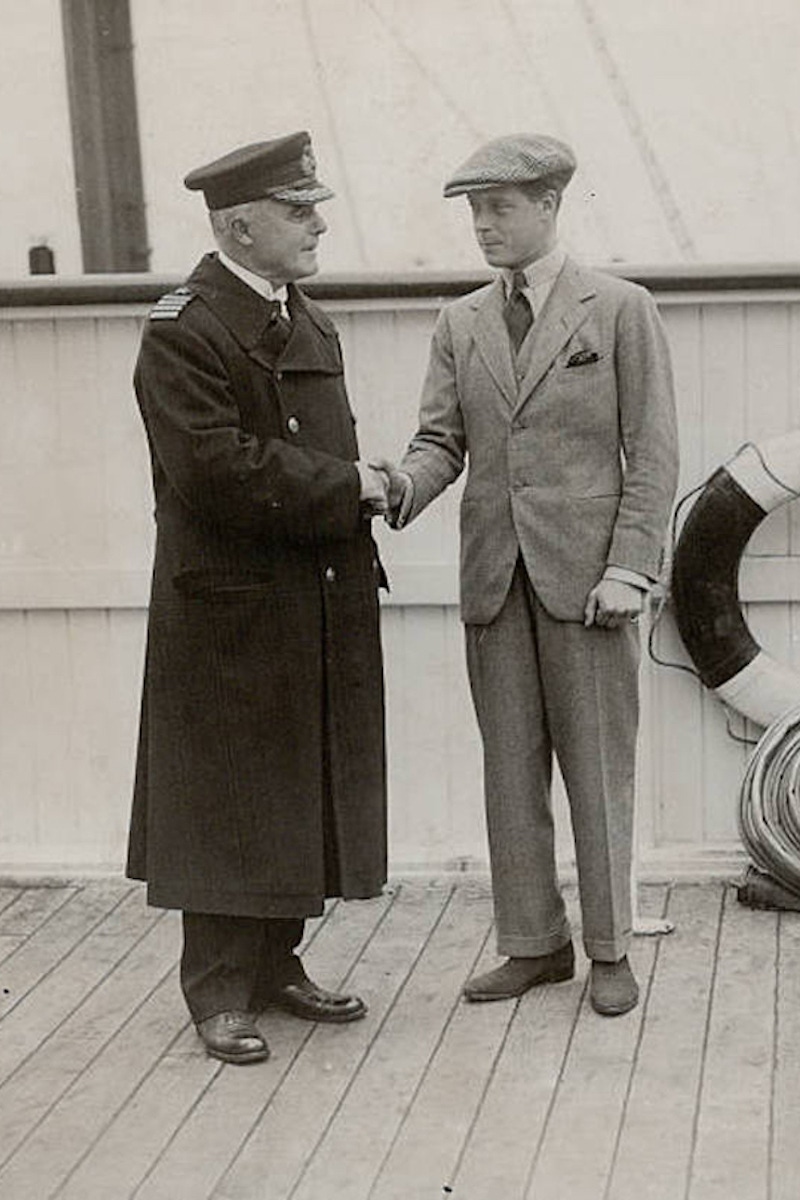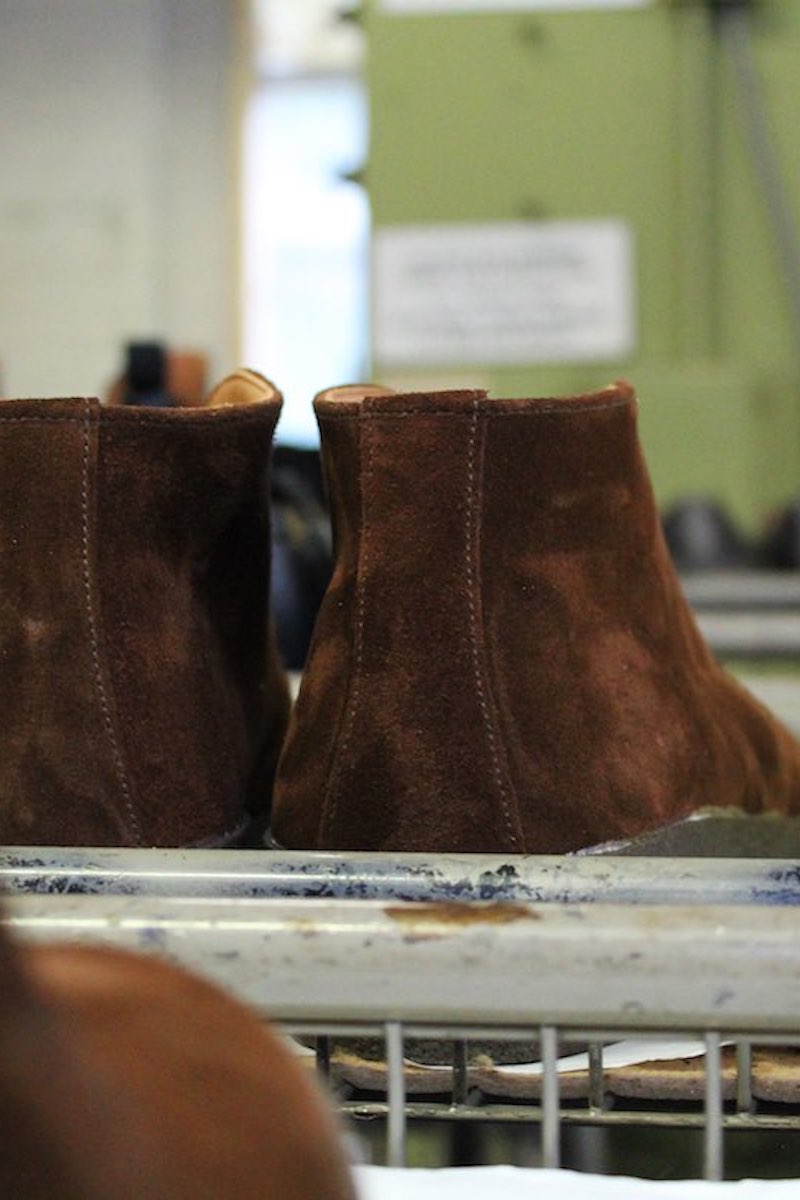 Suede Oxfords and Friends Before the pandemic, if I was told to flee to a city on business and wasn't privy to where I was going, and could only pick one style of shoe, it would always be the Oxford with a brogue and then a derby not far behind. Times have changed of course, but in a suede guise these models of shoe are more adaptable and so retain many of their merits today. Crafted from supple suede and with a split toe construction, Carmina's derbys are agile in the fact that they're robust enough to wear on icy pavements, but also a comfortable shoe to wear in the home. Ludwig Reiter's Bostonian mocassins are made from buttery soft suede leather and are a simple yet comfortable shoe. Alternatively, Scarosso's Roberto suede Oxfords have endless uses and pairing capabilities.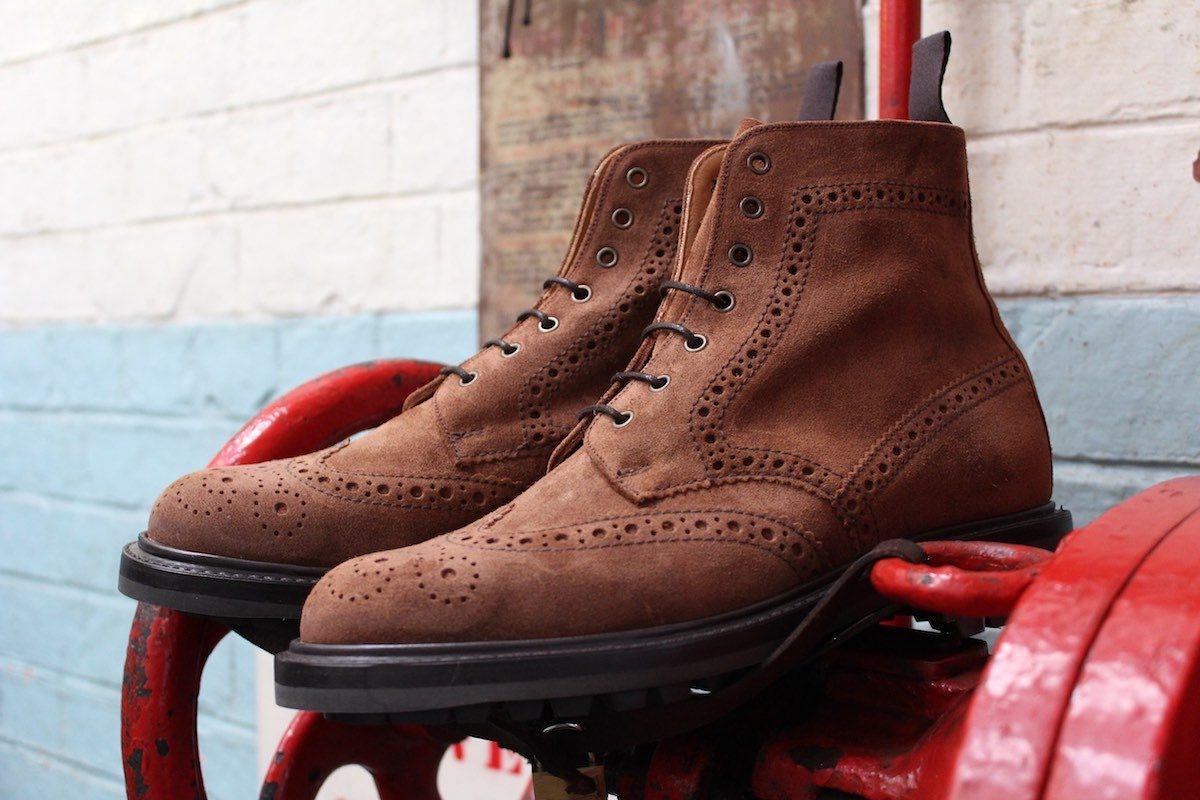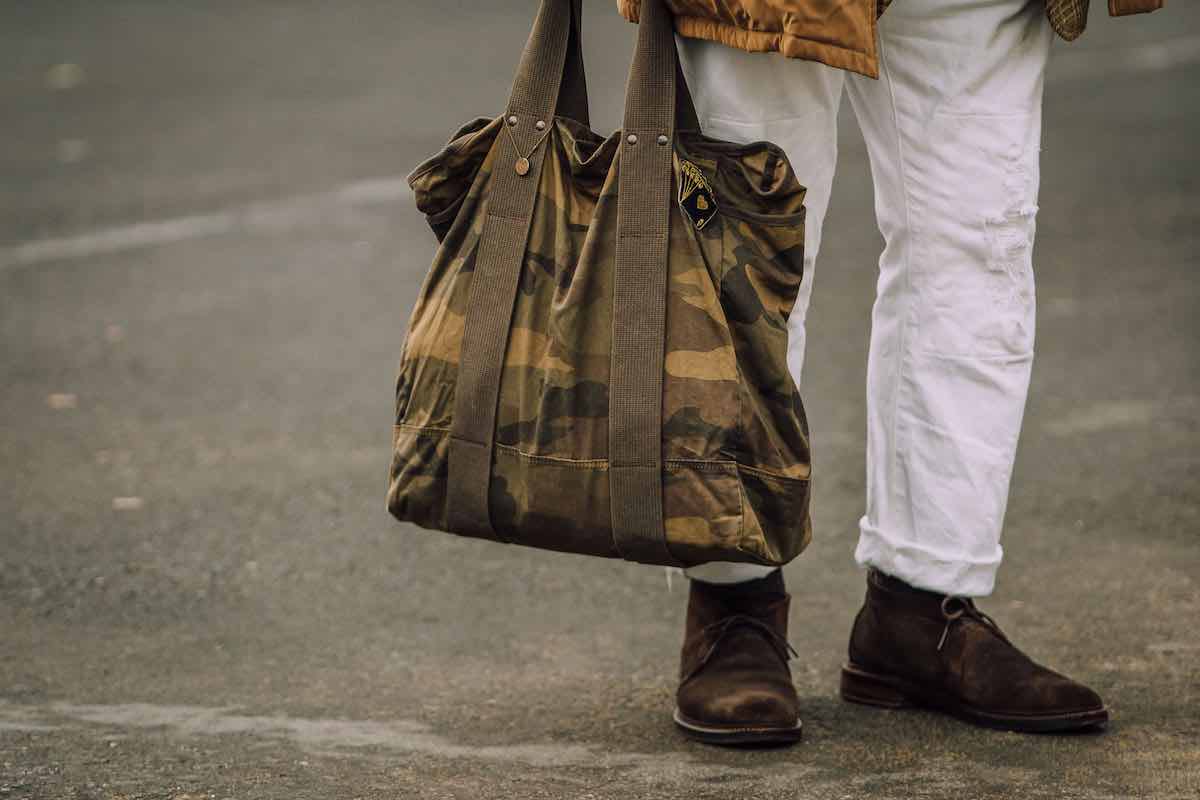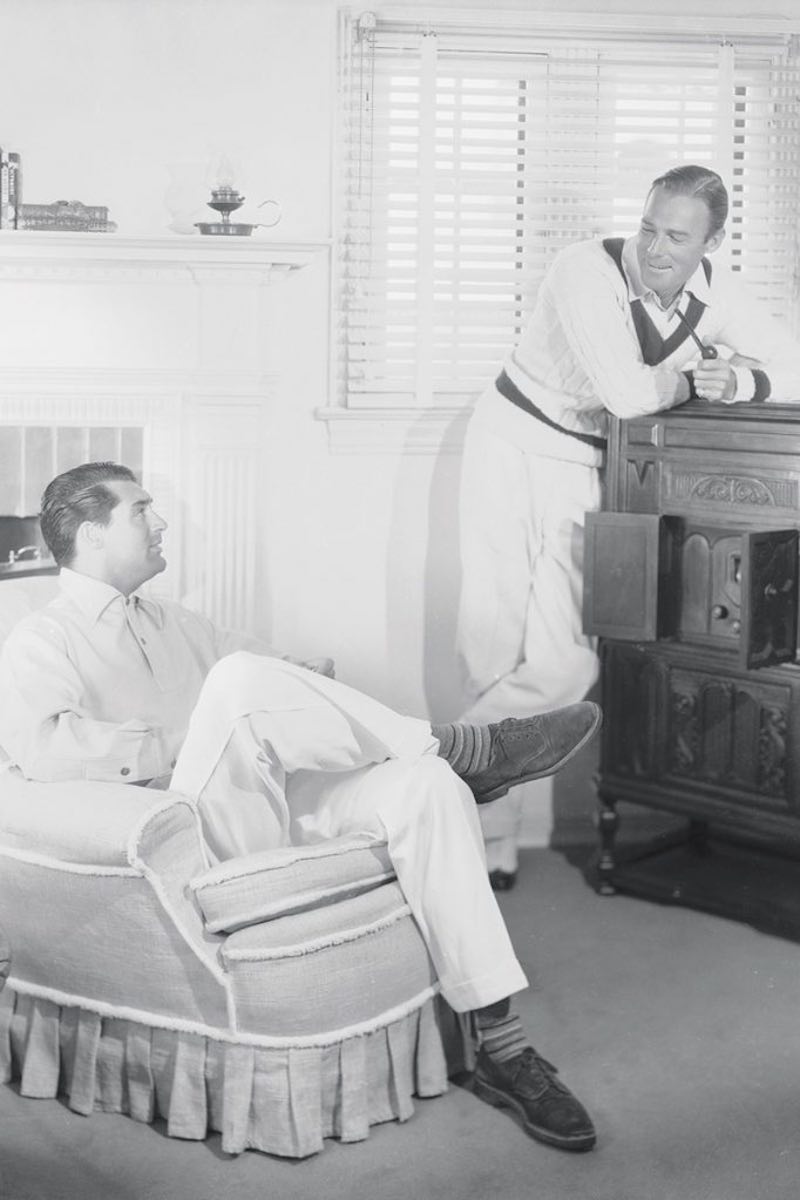 Suede Loafer
Occasionally a brown tassel loafer can appear a little mundane, but as ever, Barbanera bypass the ordinary with their rock 'n' roll twists which is evident in their Gattuso loafer, and comes in either black or brown. Certainly not boring, due to its iconic status, the Lopez Musuem loafer by John Lobb was first introduced in 1950, and features a neat saddle and a hand stitched apron, remaining a favourite through the generations due to its timeless style and impeccable quality of construction. At a more accessible price point you won't go far wrong with the Stenhammar dark brown suede penny loafer from Myrqvist.
Best of The Rest
Neat in nature and extremely versatile, Myrqvist's Gothem dark brown suede jumper boot could easily act as your everyday shoe. Drawing inspiration from musician Johnny Cash, Barbanera's suede Cash boots will inject some much-needed open-mindedness in this closed-off period of life, whilst the chocolate suede Cheltenham Derby boot is certainly robust enough for walks off the beaten track.
How to care for suede shoes
Difficulty to maintain is the primary reason why some men get put off investing in suede shoes. Yes the texture can be a little more vulnerable than other materials, but by investing some loose change and taking a little time to care for them, they'll be right as rain. Here we offer some light guidance on how to protect the suede: A good brass wire brush will whisk away dust and dirt, whilst restoring the suede's nap. Work in back and forth motions to avoid any potential damage. For hard-to-tackle stains such as watermarks, oil and grease, a suede eraser can be an effective spot-cleaning tool. Simply rub the eraser, making sure to only use a moderate amount of pressure. If brushing and spot-cleaning your suede shoes hasn't worked, the next step is to use a suede cleaner. Suede cleaner works like a shampoo to remove any tough stains. After brushing your shoes down, sponge them with a slightly damp cloth before spraying your suede cleaner from a distance of at least 20cm. Then, use your suede brush to very gently rub the product into your shoes and wipe them down again with a cloth. When your shoes are dry, brush them in the direction of the grain in order to smooth out the nap. As soon as you invest in a pair of new suede shoes, treat them with a waterproof protective spray before wearing them outside. This will act as a barrier against rain, puddle splashes and mud, will help prevent the colour from fading and reduce the chances of staining.