Stile Latino: A notch Younger
A new creative journey, but with the expertise and history of Italy's joint most famous tailoring dynasty, Stile Latino is an exciting Neapolitan brand to keep an eye on.
You would be forgiven if you haven't yet heard of the brand Stile Latino. Its founder chooses to only partially engage in the media, he's not interested in celebrity, and like his father they omit labels from their suits. That is however, where the mystic stops. Stile Latino, is in fact the name given to the company by a gentleman not only renowned on the international fashion scene in his own right, but is a third-generation member of the inimitable Attolini tailoring dynasty. To put it into perspective, Vincenzo Attolini Junior (founder of Stile Latino) is the grandson of Vincenzo Attolini Senior who is credited with the game-changing invention of what today we'd recognise as trademark Neapolitan tailoring while employed at Gennaro 'Bebè' Rubinacci's British-inspired London House in the 1930s. Vincenzo Attolini Junior is the son of famed tailor Cesare, and as a young man would accompany him on trips around Europe. From the 1980s to the turn of the Millennium, Vincenzo was engaged in the development of the family business that he founded with his father. However, as is the way with artistic spirits, there is an urge to be the sole captain of the vessel to fully express themselves. Stile Latino was born in 2005, and while the brand is distinctly Neapolitan with its unstructured and minimal lining definitions, Vincenzo has sought to make the aesthetic a little younger. The colours and textures are stronger, the cuts are tighter and the jackets are a little shorter than the designs of Attolini, run by Vincenzo's brothers Massimiliano and Giuseppe. There's evidently an accent of youth in his styles. Vincenzo sums this up perfectly by saying: "It must be sexy, it must be tight!"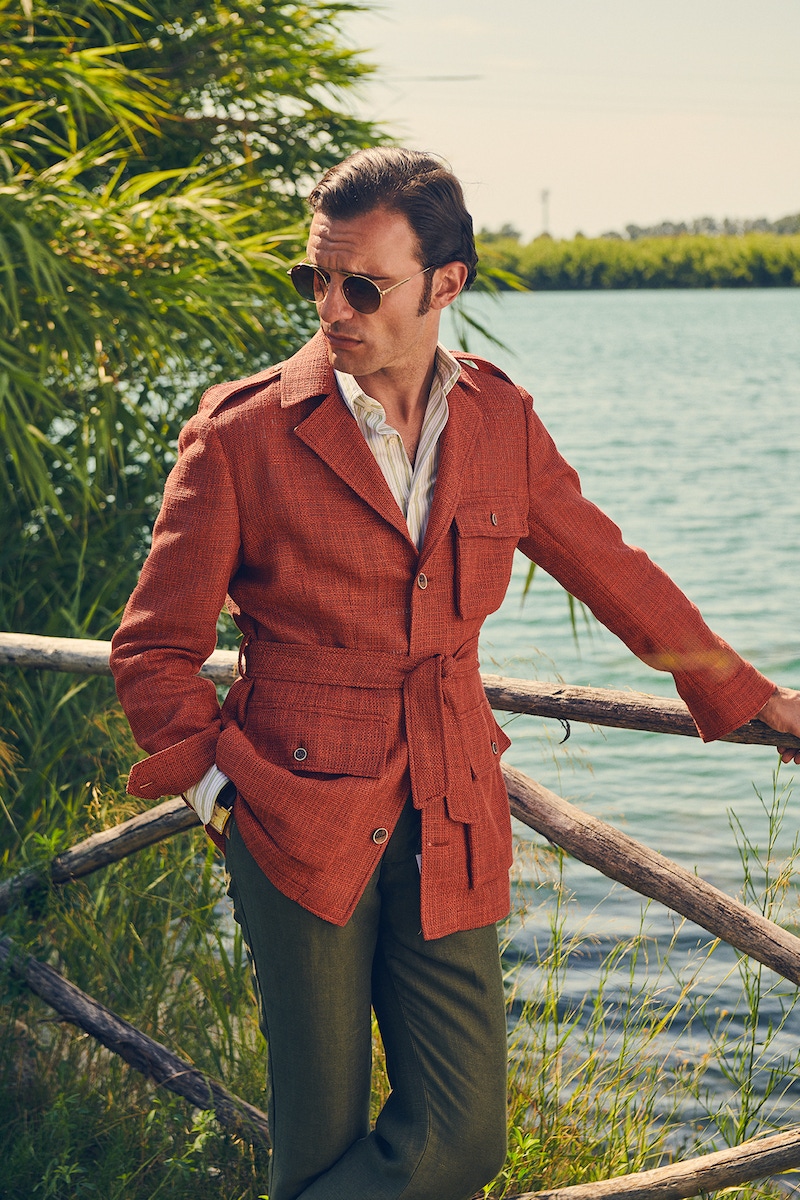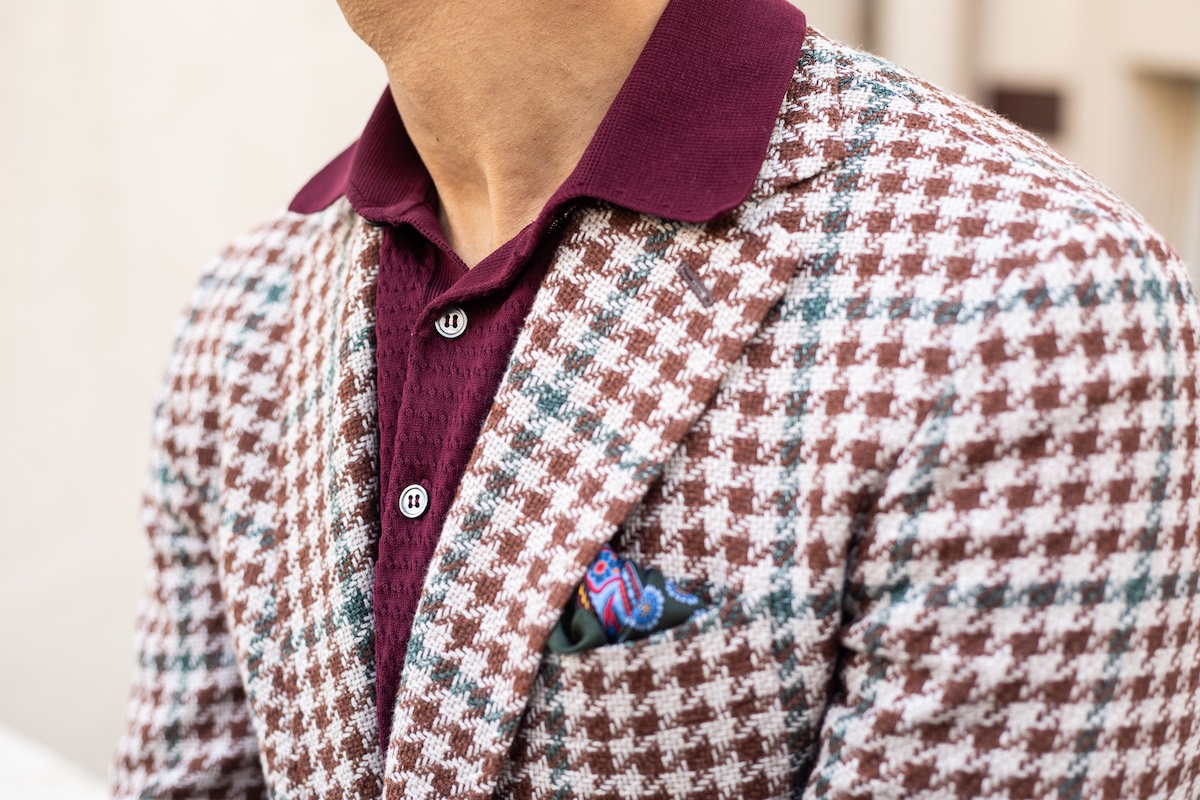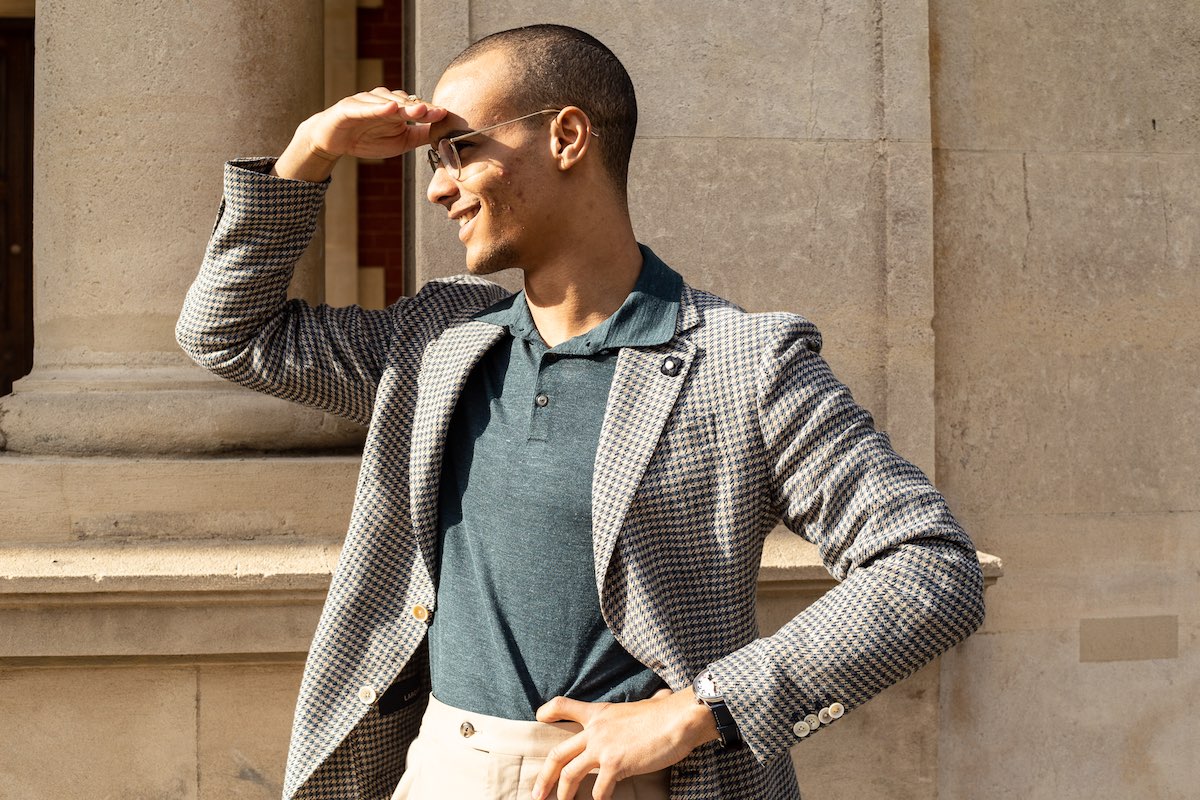 Vincenzo is not intent on imitating the myriad of processes and techniques that he has learnt over his long career. At the brand's site in Casalnuovo, he and his team are constantly studying new proportions, models, materials and tailoring solutions. Stile Latino only employ sixty tailors, and makes thirty-five suits per day, which allows Vincenzo to personally check each item, so that no shoulder, sleeve, collar, buttonhole, stitch or half stitch is anything less than perfect. It seems that any Attolini family member is unable to resist the tailoring bug, and to Vincenzo's delight, Stile Latino reaps the benefits from the excellent entrepreneurial and creative skills from his two young sons, Cesare Mattia and Emiliano. And with the this in mind, we take great pleasure in welcoming the Stile Latino family into our e-commerce fold, with an exuberant, (not gregarious) collection in beautiful fabrics.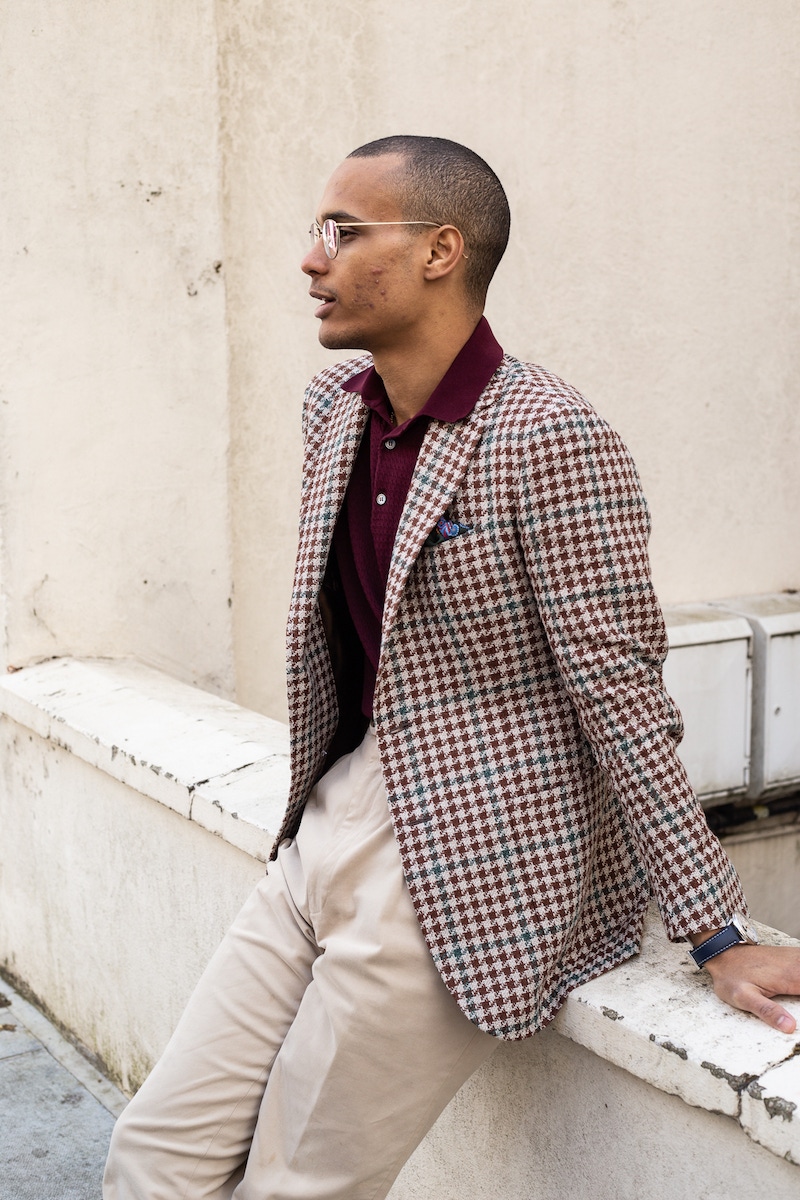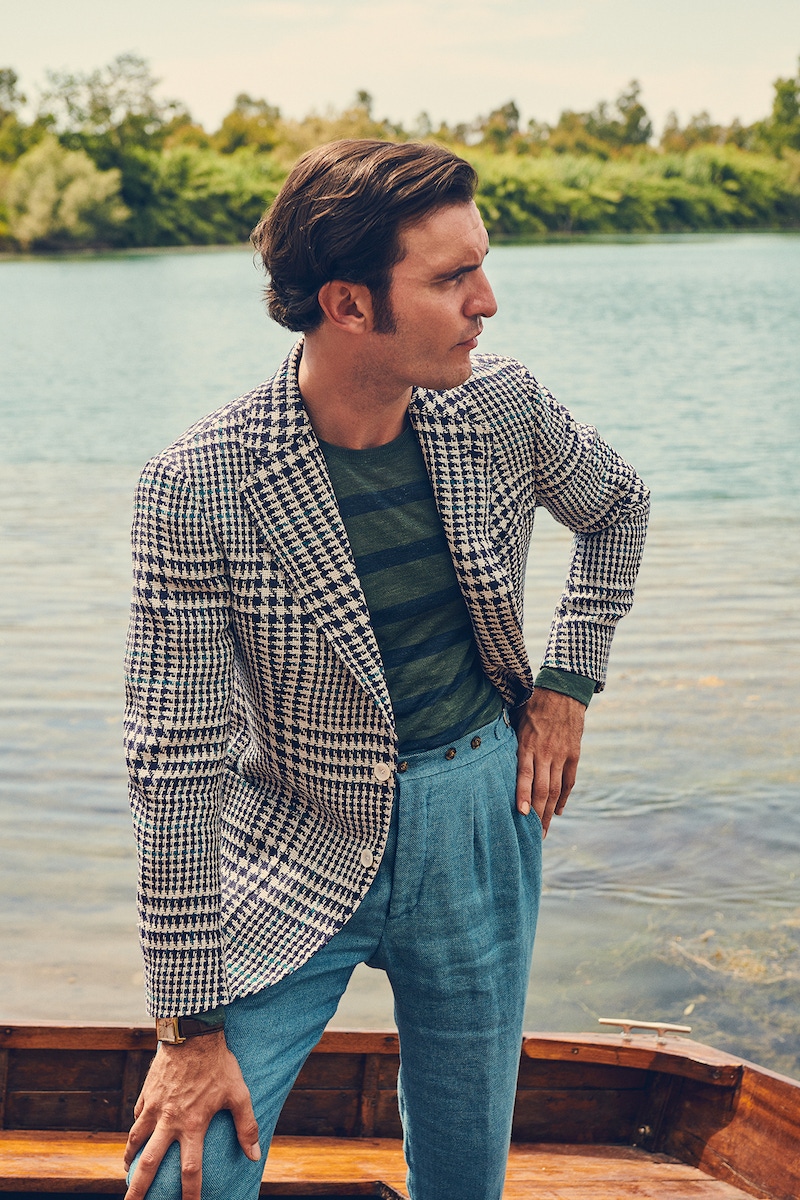 Neapolitan tailoring characteristics, such as the sloping shoulder, generous notch lapels high of gorge, and minimal lining are very much evident in Stile Latino's styles. These features are all imbued to precision in their navy linen and silk exploded houndstooth jacket. The expanded nature of the check means that the texture appears thick, yet when worn it feels ethereally lightweight, and if you prefer a jacket that is able to show off your physical attributes in an understated way, this jacket would be a fine choice. It is likely you will be wearing this jacket on the Riviera, or at summer garden parties, when moving around. The jackets high, snug armhole plays a part in ensuring freedom of movement, which perfectly encapsulates the Latin phrase, 'modus vivendi' (mode of living) that Vincenzo likes to use. When a jacket is cut shorter and fits tighter to the body, replicating this with overly-tapered trousers can appear graceless and a little unnatural. However, Stile Latino's lightweight wool pleated trousers are cut so that there is a beautiful silhouette – therefore implementing a slight contrast of fit between jacket and trouser, which is needed to maintain the elegance of the outfit.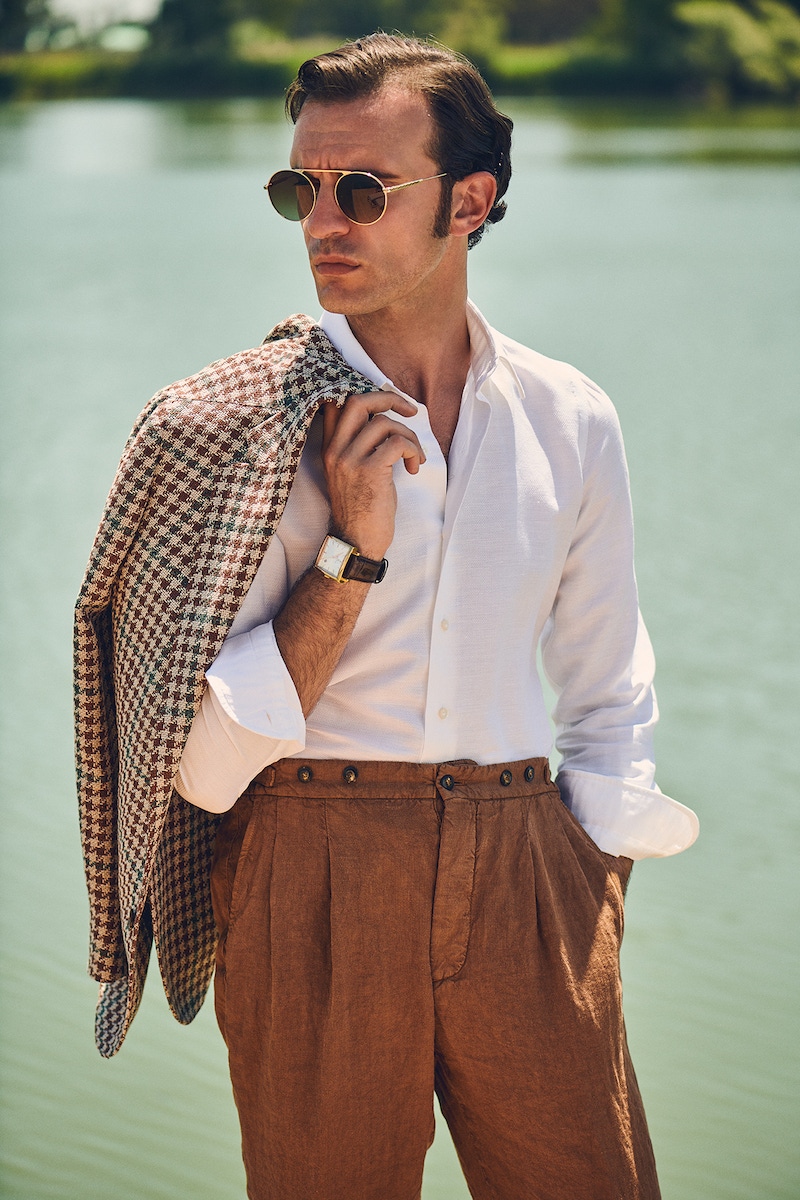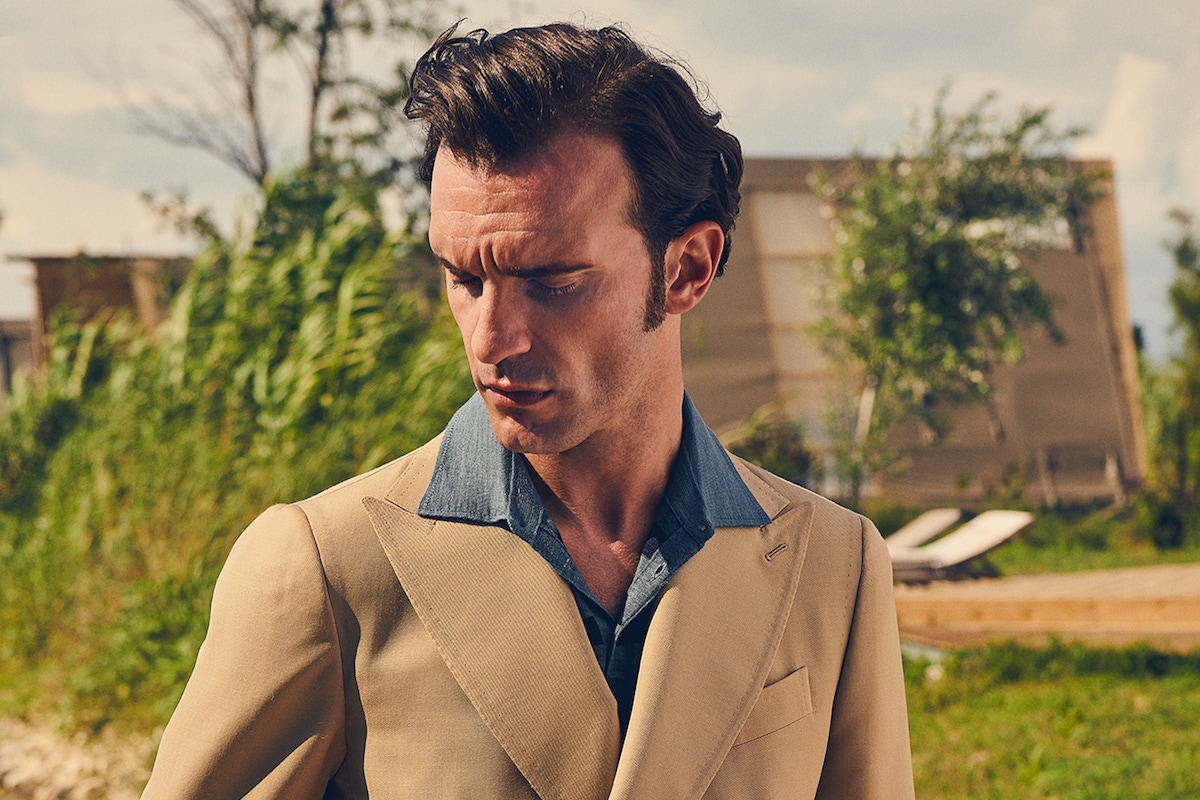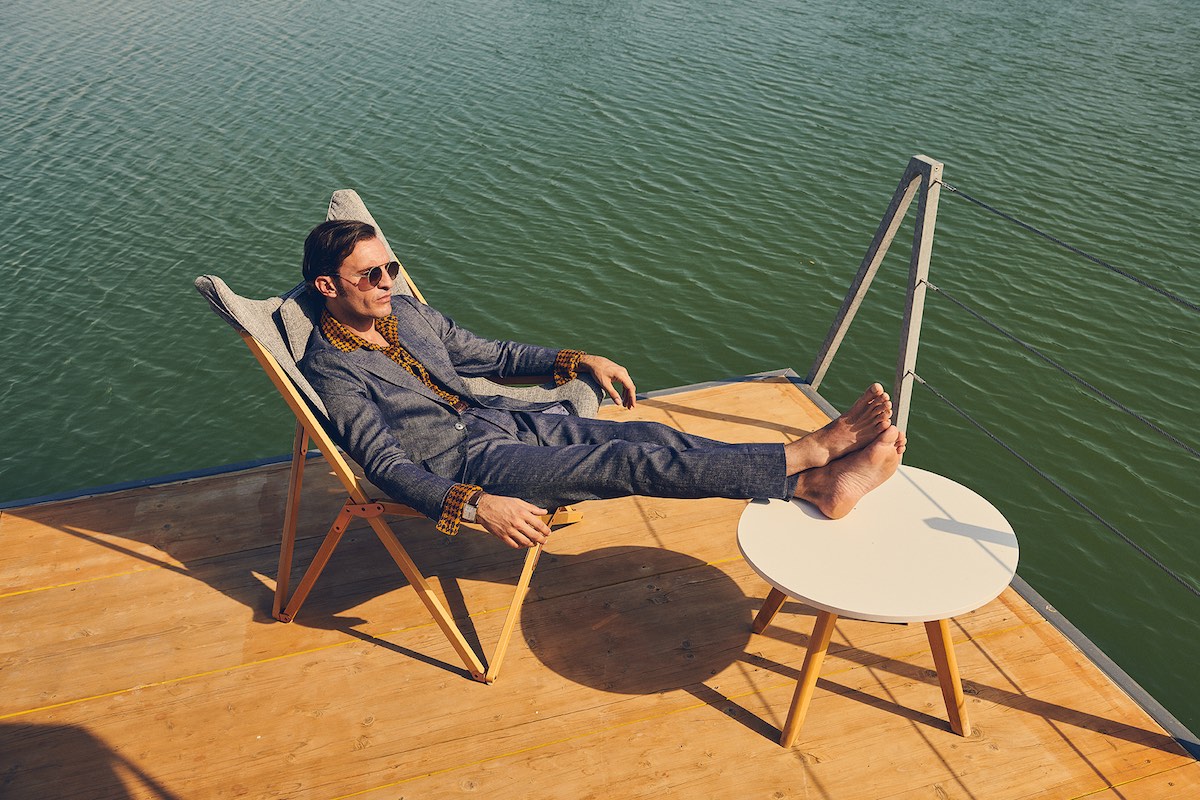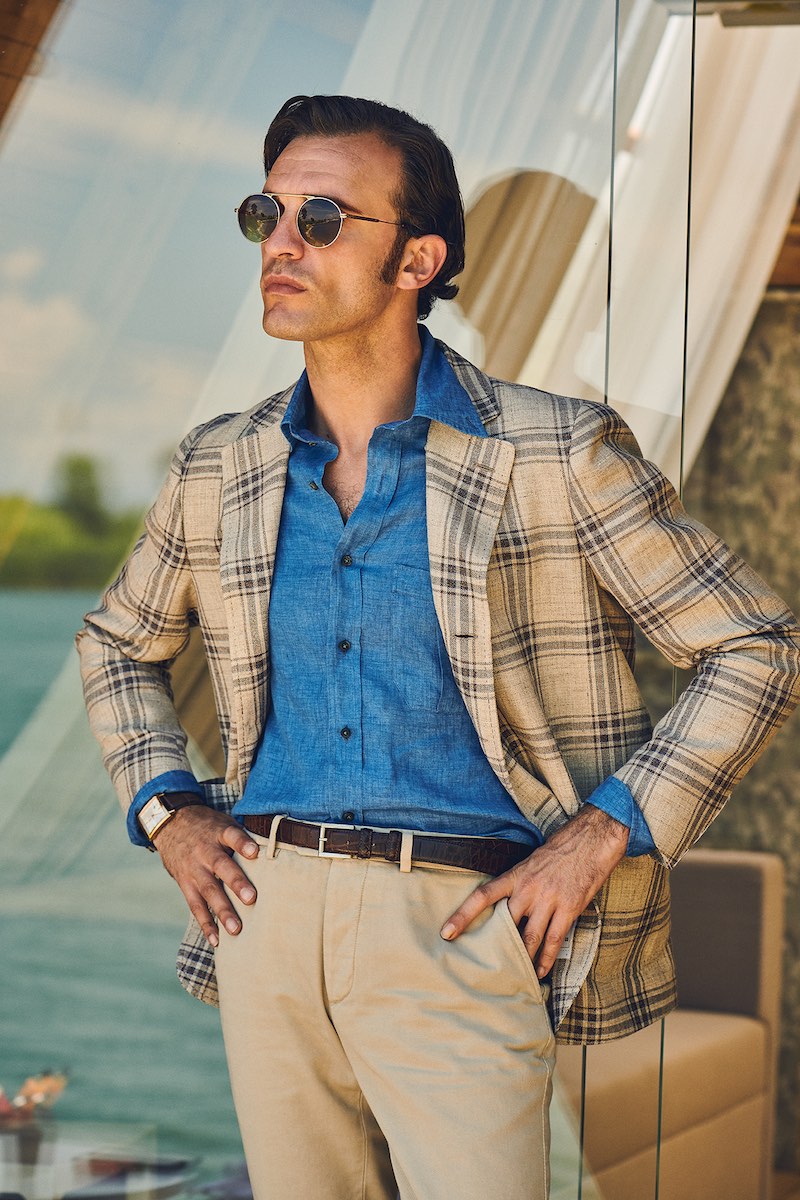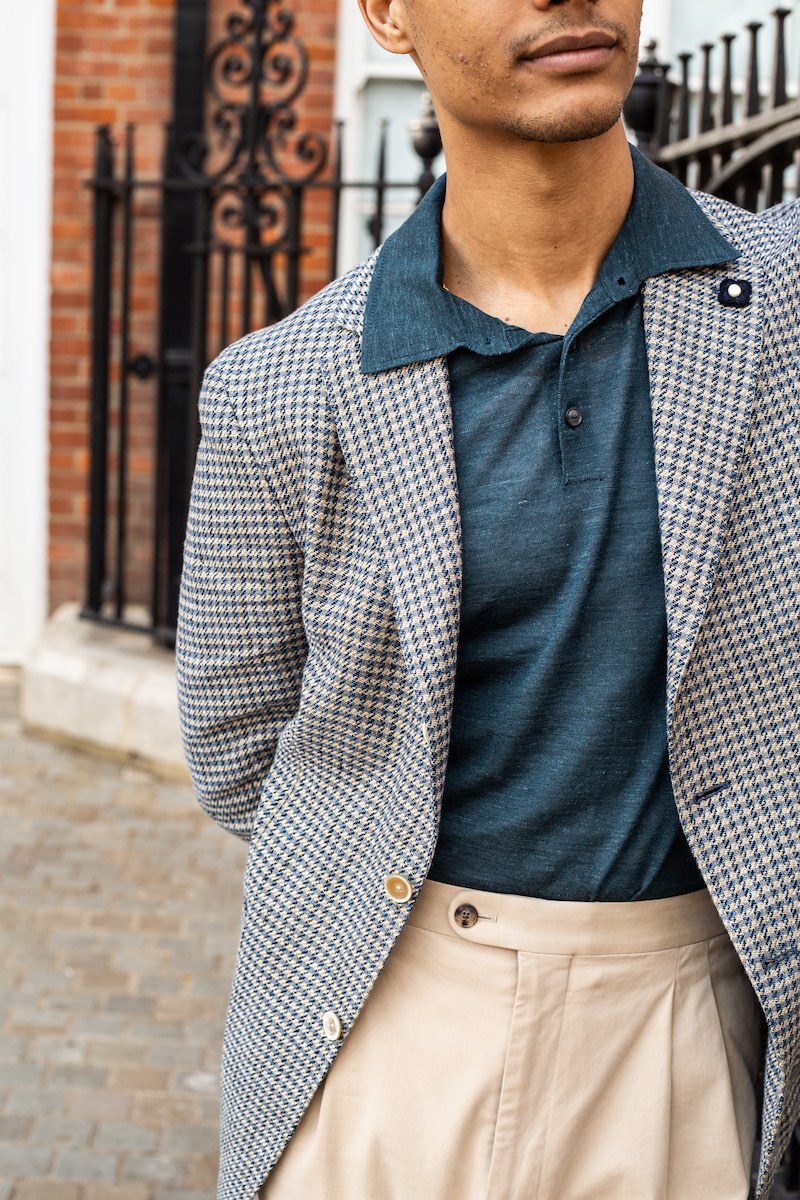 In the past we've seen some extremely bold patterns in bright colours, particularly from Neapolitan tailors, which when executed in a classic way can really add some personality to a look. What is so charming and likable about Stile Latino's patterns is that, they have sensitively expanded classic patterns to feature strong summer hues that are not overly bold. The fusion of burgundy with green in a slightly amplified houndstooth is a masterstroke. There is the right snap of colour and texture for being expressive, whilst it allows you to wear polo shirts or shirts in a long list of shades, such is its versality. Stile Latino's blue cashmere and linen blend polo shirt would in fact be the perfect accompaniment to the jacket. Elsewhere, in a striking burnt orange in a linen and cotton blend, their field sahariana is a truly magnificent piece. It features three bellows pockets, and is belted with shirt-like cuffs. The perfect travel jacket, or simply a smart yet casual alternative to a tailored jacket, it really does give your appearance some real potency. As shown in the photographs the field sahariana pairs beautifully with the brand's military green pleated trousers, which come in a breathable mix of linen and cotton. The new summer assortment will be extended in the very near future, but asides from the high-quality clothes, The Rake is extremely delighted to partner with Vincenzo and his family, under their label Stile Latino.