Still You See Me: Morgan Freeman
With an Academy Award and a long list of distinguished films under his belt, Morgan Freeman is enjoying the view from the summit of a stunning career.
Anyone researching into the early life of Morgan Freeman – a man who, in his riper years, would go on to play Nelson Mandela (Inivctus), The US President (Deep Impact) and even God himself – twice (Bruce Almighty/ Evan Almighty) – will soon stumble across a 37-year-old Freeman depicting Count Dracula on The Electric Company - Sesame Street's little remembered sister show from 1974. In one clip, lying in a casket full of soap suds and flowers, Freeman sings "I love to take a bath in a coffin". As far as ignoble "before they were famous" roles go, only Brad Pitt's stint roaming the streets of Hollywood dressed as a giant chicken to attract customers to El Pollo Loco trumps it. It would be another 13 years before Freeman would make serious waves in Hollywood - in 1987 when, aged 49, he played a hot-tempered flesh peddler opposite Christopher Reeve in Street Smart. Coming 16 years after his first credited film appearance, Who Says I Can't Ride a Rainbow? in 1971, it was a canny, nuanced and sinister portrayal that netted him a supporting actor Oscar nomination. These days, of course, Morgan Freeman's southern-fried baritone is as much a part of modern cinema's sensual arsenal as the smell of popcorn and the feel of scratchy, ice cream-stained upholstery. Further Academy nominations have been netted by his performances in Driving Miss Daisy, The Shawshank Redemption and Invictus, and he's accumulated enough clout amongst his Hollywood peers to make quips about using the Statuette he took home - in 2005 for Best Supporting Actor with Million Dollar Baby - as "a doorstop". So how did age bolster Freeman's career so profoundly? What was it, over those years being a successful performer off-Broadway (having spent four years with the U.S. Air Force after attending Los Angeles City College), that made him such a natural silver screen star once his youth was a dot in his rear-view mirror?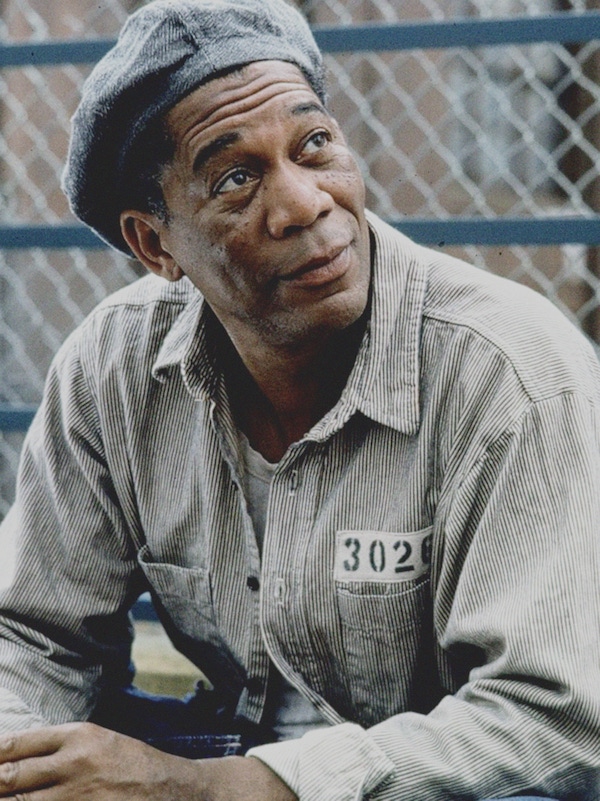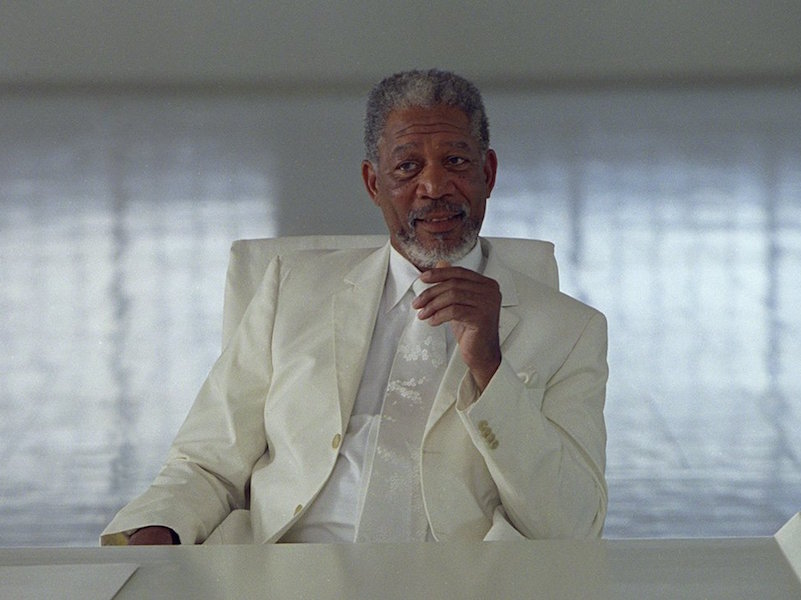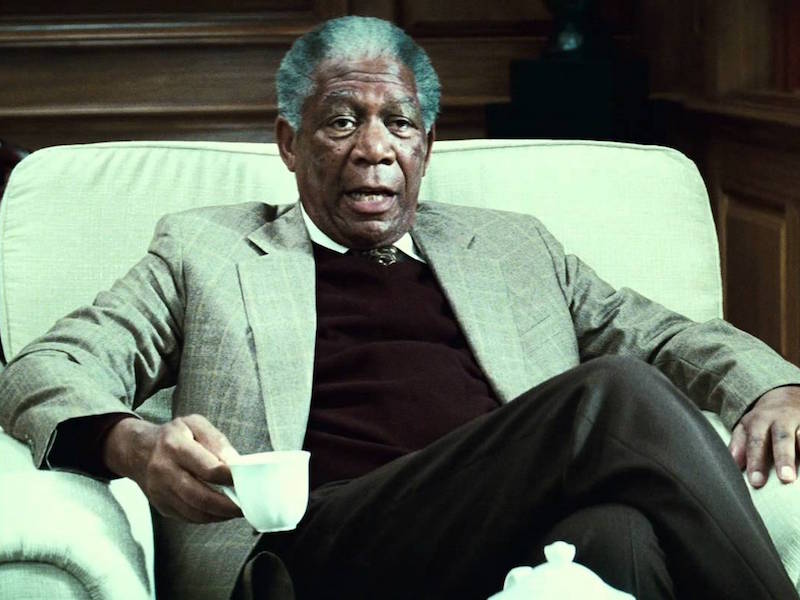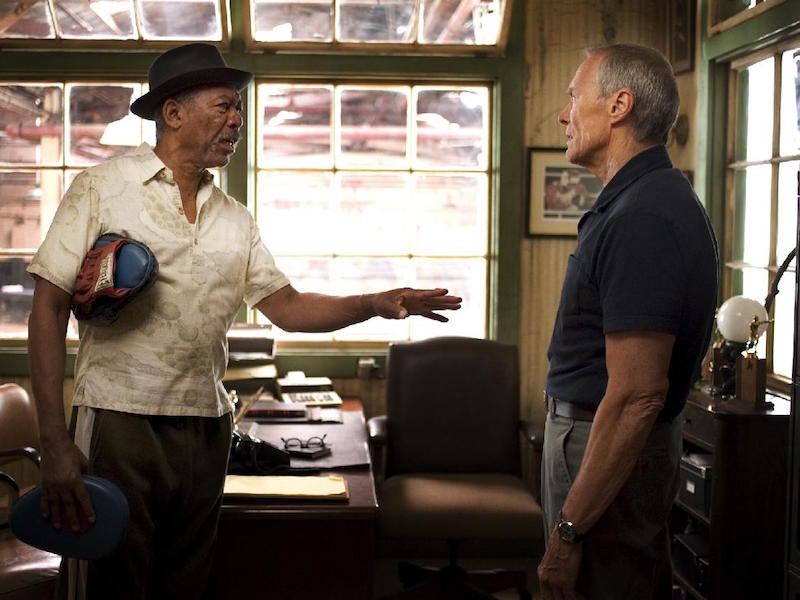 In Freeman's case, good old-fashioned free radicals have done him a great service. There's a reason that directors of movies such as The Shawshank Redemption, Glory, Amistad and Seven have all, in pursuit of dramatic tension, opted for lingered camera surveillance of that heavily scored, slightly mournful and potently expressive face. Transmitting intensity via a lens is freeman's most potent skill, and the gravitas lurking behind those doleful eyes is something no actor under 60 could emulate. Then there's that unshakeable sangfroid. Like Samuel L Jackson and Sean Connery, Freeman breezes through movies with a degree of measure, control and nonchalance that younger actors rarely achieve so breezily. Just as George Best and Johan Cruyff made TV viewers suspect that their pulse rates hadn't even gone up over 90 minutes of on-field magic weaving, Freeman pulls off realism like a man who has worked out that making more than the requisite effort to do so will undermine the whole endeavour. "Learning how to be still, to really be still and let life happen," as the man himself has said – "that stillness becomes a radiance." Of course, life experience is about more than time spent on the planet, and Freeman has smelled more than a whiff of adversity over the years. Sent as an infant to his paternal grandmother in Mississippi while his parents went to Chicago hoping to toil themselves out of penury, Freeman returned to his mother – who had by then separated from his alcoholic husband – when his grandmother died. Freeman was just six. Even darker times came later on. Freeman's second divorce came shortly after he was airlifted to hospital with multiple broken bones, following a road accident while driving to his 126-acre ranch in Mississippi with a friend; not long afterwards, scurrilous tabloid froth erupted about his relationship with his step-granddaughter E'Dena Hines, rumours which resurfaced when Hines was murdered last year. Friedrich Nietzsche's famous adage, "That which does not kill us, makes us stronger", springs to mind when it comes to Freeman's steadfast poise. As the filming of Ben Hur - the fourth ever film adaptation of the 1880 novel, starring a dreadlocked Freeman as a sheik who trains the title character to become a charioteer - draws to a close, you get the sense that Morgan Freeman is locking down fresh performance after fresh performance with a swagger that will only become more pronounced, right up until those dolorous eyes finally close for the last time. "Doing it is not the hard part," Freeman has said of his effortless approach. "The hard part is getting to do it." The wistful words, surely, of a man who's experienced the long haul.