Still Waters Run Deep
The finest Scotch whisky flows like liquid gold in Scotland. Thanks to Diageo's private client experience, The Rake had access to some of the most exclusive and historic drams you can find — in locations to match.
You know it's a good one when it warms you down to your toes," my driver says as we snake back to Inverness airport after an invigorating stay at Links House in the Scottish Highlands. "Indeed, you do," I reply, still tingling from wisps of a 1984 Talisker. I had just spent a faultless few days as a private client of Diageo, in what might be one of the world's most exceptional whisky experiences. Let's rewind: an adventure to discover modern living rarity and a Scotland unseen to many had begun in Edinburgh, where Diageo, drawing on their expertise in the spirits business, have made a foray into city hospitality with the opening of Johnnie Walker Princes Street, the whisky experience space. I stayed at Gleneagles Townhouse, impeccably located in St. Andrew Square in what used to be the home of the Bank of Scotland. The banking hall has been restored to its old glory in the form of The Spence, an airy, palatial brasserie. To understand the rarity of place, time and craft that shapes the best spirits in Scotland requires a journey that immerses and reveals. At Johnnie Walker Princes Street, Diageo private clients are welcomed via a discreet entrance and treated to their own space. Here is where living rarity comes to life, and a client can express their innermost whisky-collecting desires. Should there be something specific you're seeking — perhaps a notable vintage, or something even more particular; say, the exact bottle of Convalmore that was distilled on a lunar eclipse before the closure of the distillery in 1985 — this is where you voice those desires.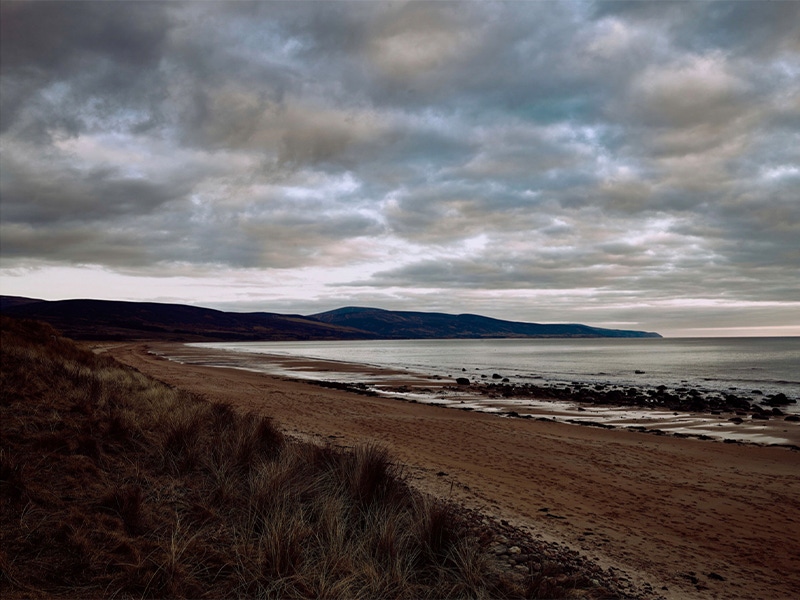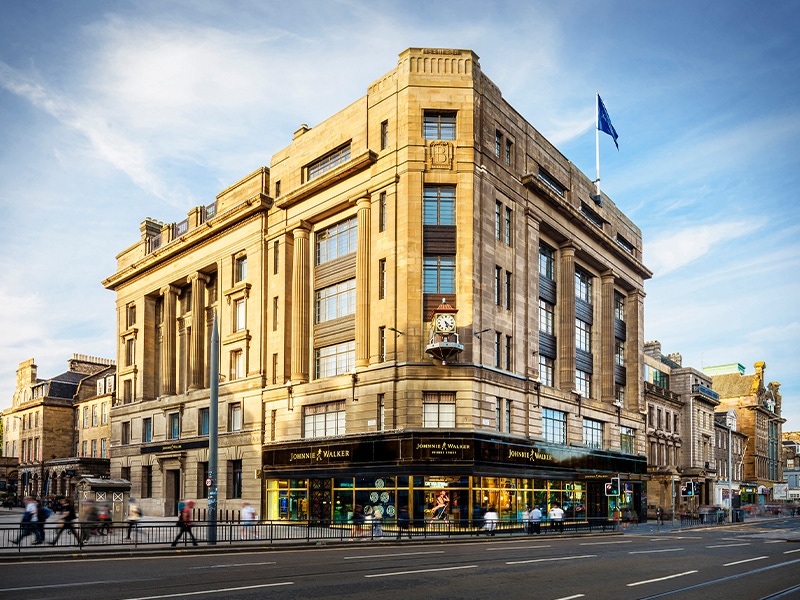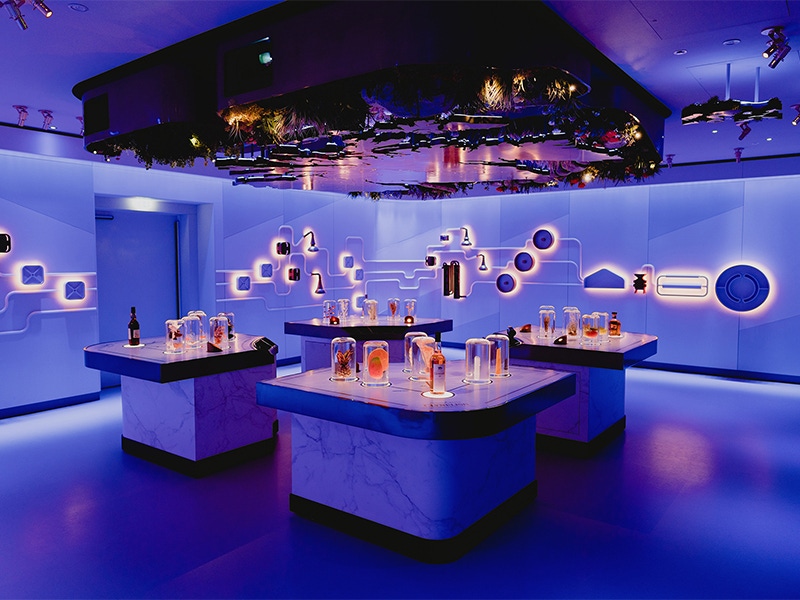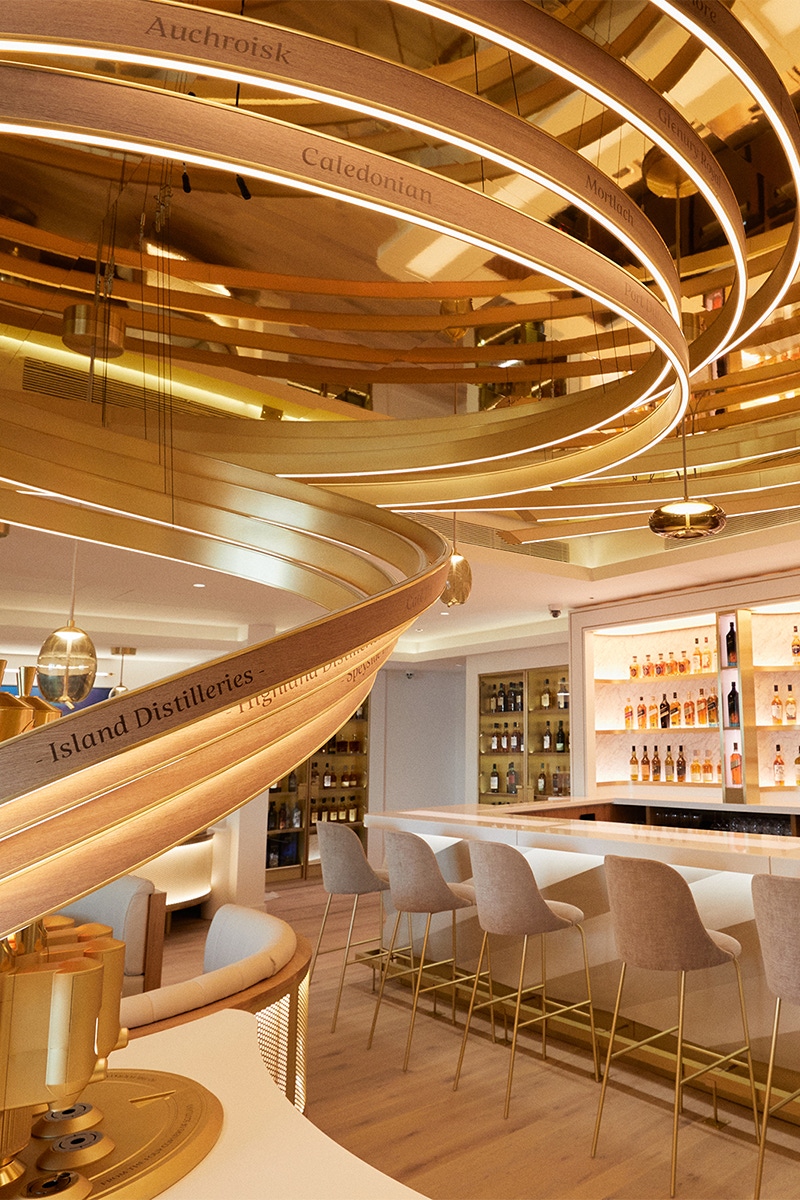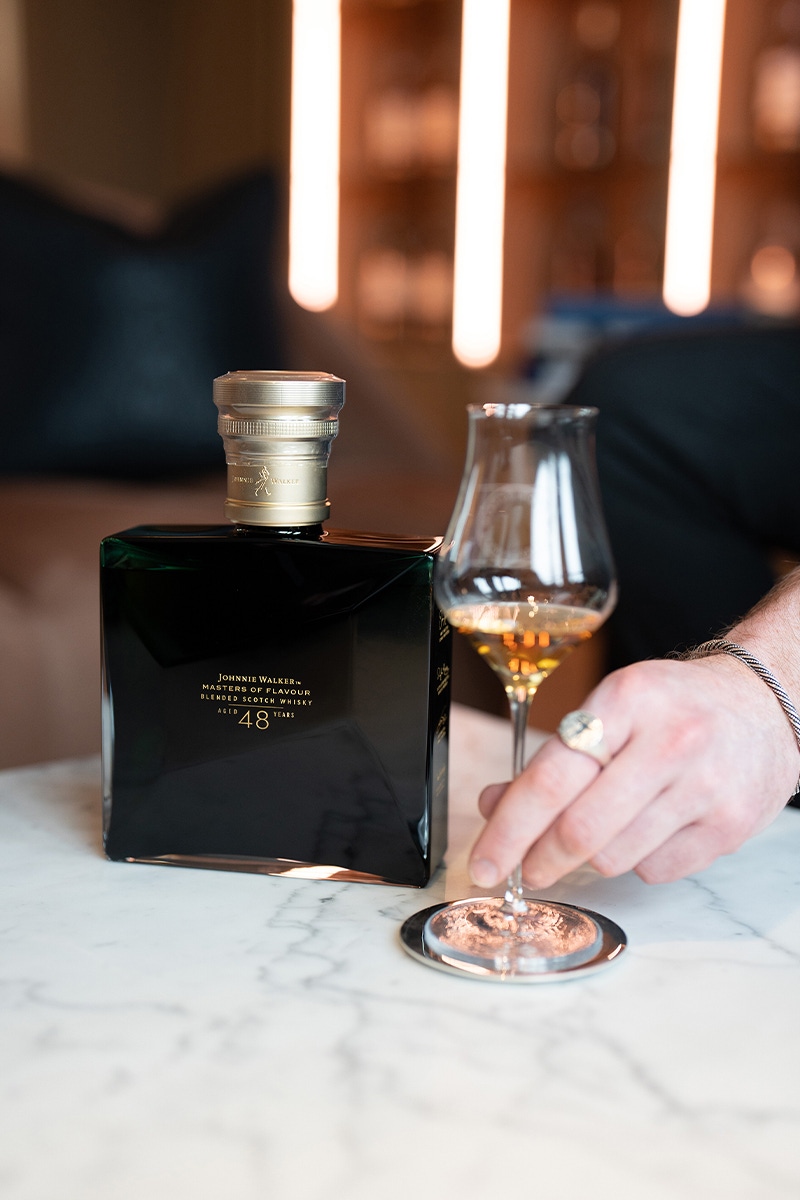 Majestic drops of whisky that are up to half a century old are not easy to come by, but Diageo make it easier. For example, the lunar eclipse is not the only unique bottling of history. There are so many stories to be sampled, whether from the last Cragganmore distilled over coal stills or the use of water from a special spring: each bottling has a unique history. Talking of stories: in a room akin to a whisky library, full of incredibly rare whiskies, we were fortunate enough to be given a taste of the 48-year-old Johnnie Walker from the Masters of Flavour series. The Johnnie Walker 48-year-old was crafted using whiskies from four 'ghost' (or shuttered) distilleries — Port Dundas, Brora, Glen Albyn and Glenury Royal, and there were just 288 bottles made. The tasting was led by Ewan Gunn, the Senior Global Brand Ambassador for Diageo, who is a font of whisky knowledge, which he imparts with great finesse. On first nose, what was apparent to me was this crushed oyster-shell saltiness alongside subtle smoke. As the dram warmed in my palm, the aromas morphed into a richer dried-fruit note. The opulence continued on the palate and the finish was remarkable — butterscotch and a hint of spice. It was a fascinating experience, and one I shall savour forever.  The Highlands soon beckoned. First was lunch in the misty moors around Straloch bothy, a wooden hut reached by a classic Land Rover Defender 110. I could have settled here for the rest of the day, with the pastry treats and wines that must have been delivered wrapped in cotton wool to have made the journey unscathed. To top it off, I was introduced to 'Mo-Cho', a whisky-infused hot chocolate featuring 78 per cent cacao and Mortlach 16 Year Old.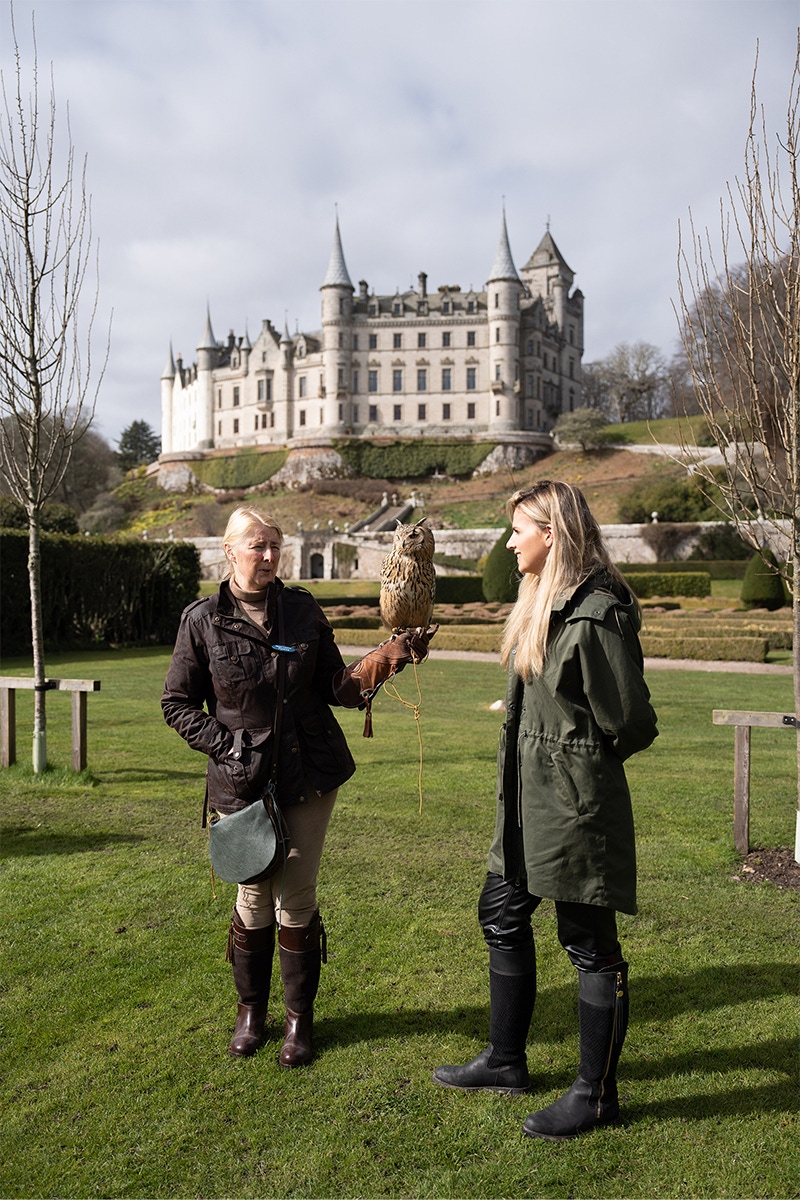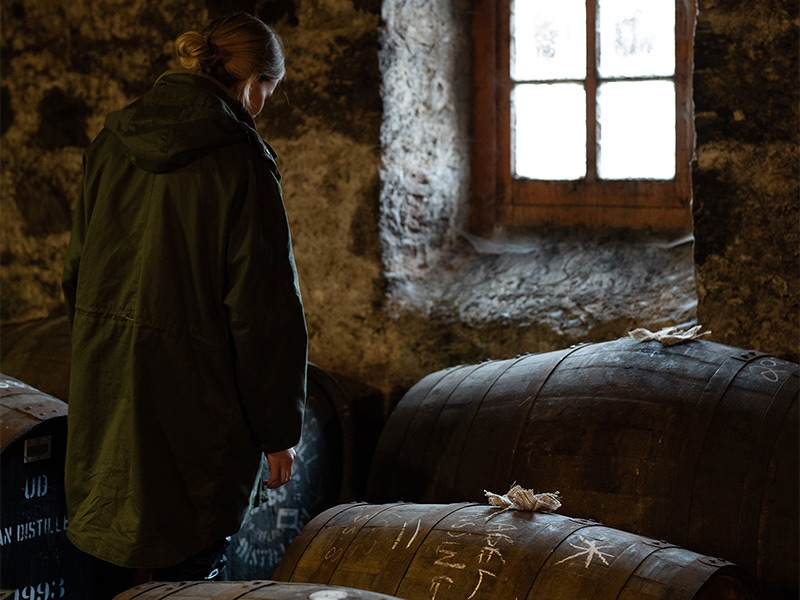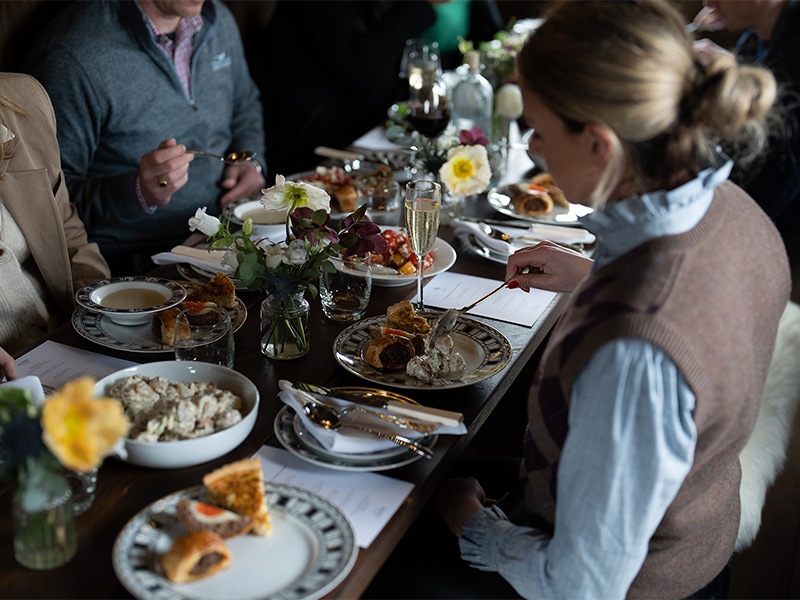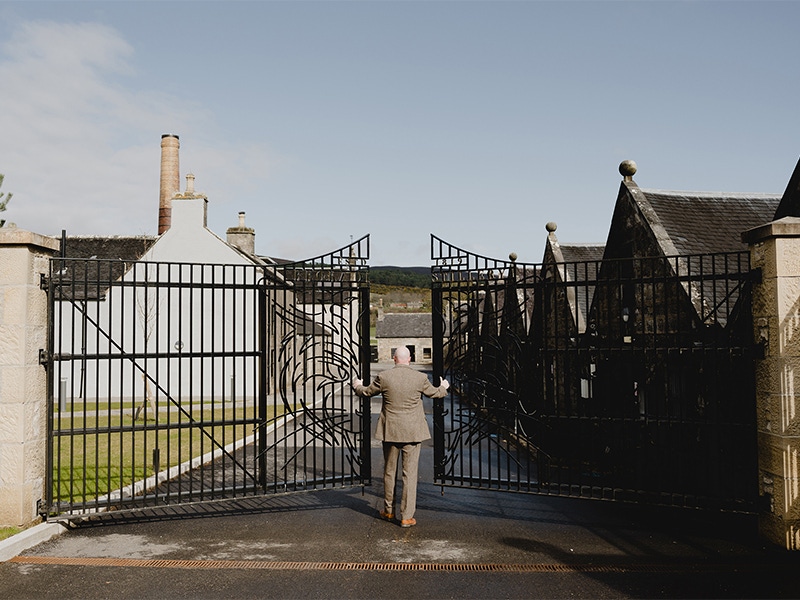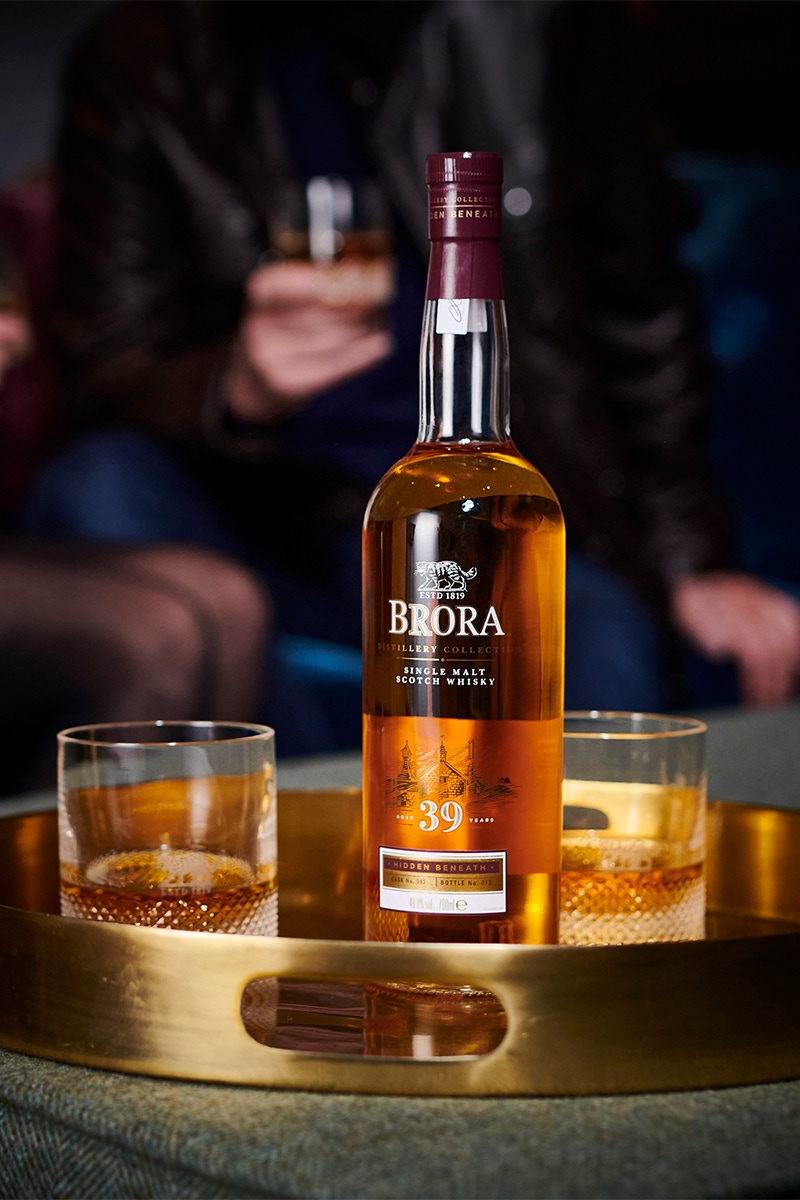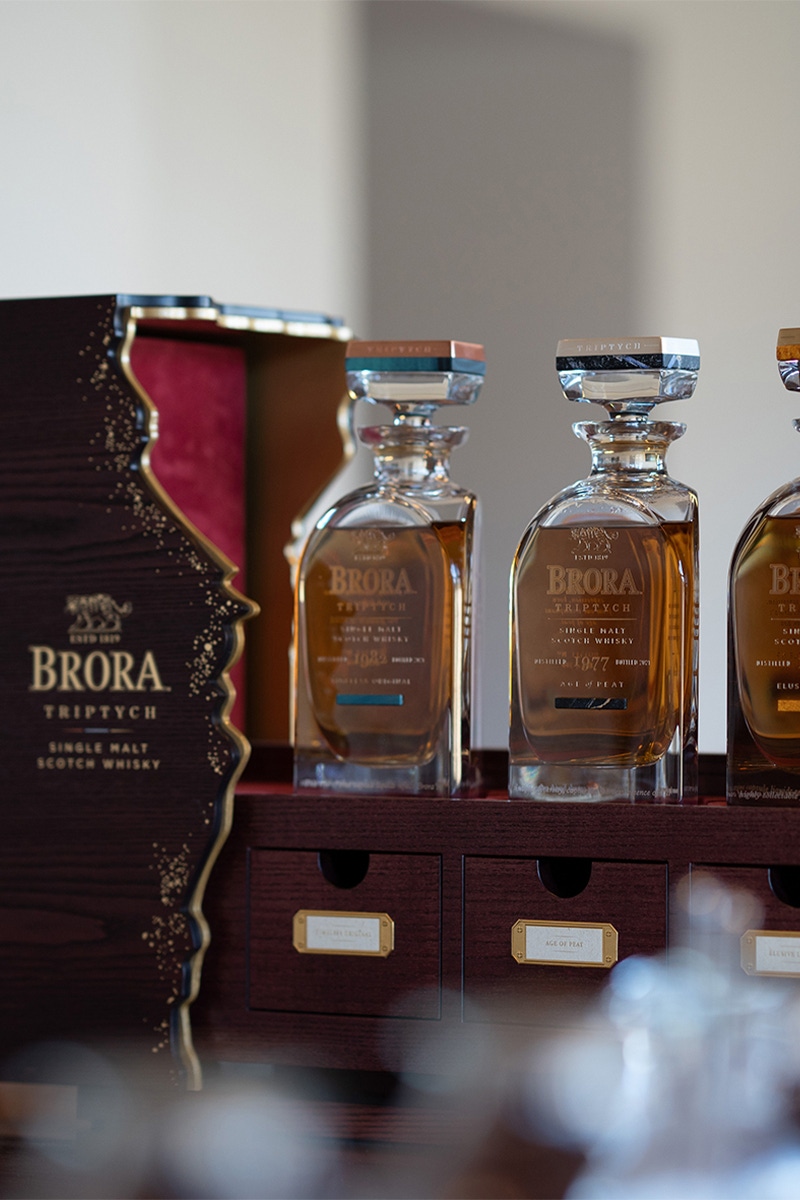 Further north — with the sun still shining — was the Brora distillery. It was 40 years ago that Brora became what is known as a ghost distillery, when the final cask was filled and production ceased. Four decades later, the past here has been resurrected, and now you can almost go treasure hunting — opening the doors, dusting off casks, awakening sleeping stills. If you are lucky you might even find remnants of the past. As an example: a Brora cask from 1982 was recently auctioned at Sotheby's (with an experience and an artwork created by the pioneering photographer and artist Trey Ratcliff ), and reached a value of £875,000. It takes the passion and unstinting dedication of the distillery workers to bring these places back to life. Andrew Flatt, the Brand Home Host at Brora, explained that the stillhouse was taken down and rebuilt, stone-by- stone, to create a beautiful but structurally sound version of what was there before. The classic copper-pot stills from the 1980s were carefully refurbished, yet they retain the shape and character of their original iterations. Brora is a timeless masterpiece, and making a visit here animates the past, present and future of a cult legend. At Links House in Dornoch, 30 minutes or so from Brora, the oysters were fresh and the wine abundant. It was the first time I'd tried an oyster with a whisky sorbet as accompaniment, and now I need to research where I can find such things closer to home. Links House is in the heart of serious whisky territory, and there are also fine golf courses on hand as well as fishing and, in season, deer stalking and shooting. Scotland is a playground where the half-time snacks are whisky and oysters. Experiencing Scotland as a Diageo private client left me with incredible memories and uncovered a deeper understanding and awareness as to what modern rarity means today.
These experiences and private client areas at Diageo are available to private clients only. You can inquire via the Diageo Rare and Exceptional website to explore a bespoke side of Scotland only a few have ever encountered.
https://www.youtube.com/watch?v=E0TNyhdQEBU