STUBBS & WOOTTON: ZACHARY WEISS COLLECTION
This collaboration between slipper stalwart Stubbs & Wootton and bona fide man-about-town Zachary Weiss gives us a foot in the door for when the fun starts again.
Transatlantic propensities towards the high strata of British society go back at least two centuries. American socialite Jennie Jerome (Winston Churchill's mother) married Lord Randolph Churchill; Consuelo Vanderbilt became the Duchess of Marlborough, whilst fellow heiresses Mary Curzon (née Leiter) and Nancy Astor (née Witcher Langhorne) both ended up as chatelaines of Kedleston Hall and Cliveden House respectively. On the reversal it would be another American lady whose aunt happened to be Nancy Astor who helped instigate the American craze for the English home traditions of sophisticated elegance and low-key luxury: Nancy Lancaster – a well-renowned tastemaker of decorating was responsible for codifying the English country house look, which saw America and particularly New York State flooded with the very best British works of art and antiques. Now, what has any of this got to do with Stubbs & Wootton? The name is in fact an amalgam of two of the greatest 18th century British sporting artists, George Stubbs and John Wootton – and an example of the continuum of transatlantic enrichment of British and American culture. It is in tribute to their own artistic visions alongside his own design orientations that former American investment banker Percy Steinhart founded Stubbs & Wootton in 1993.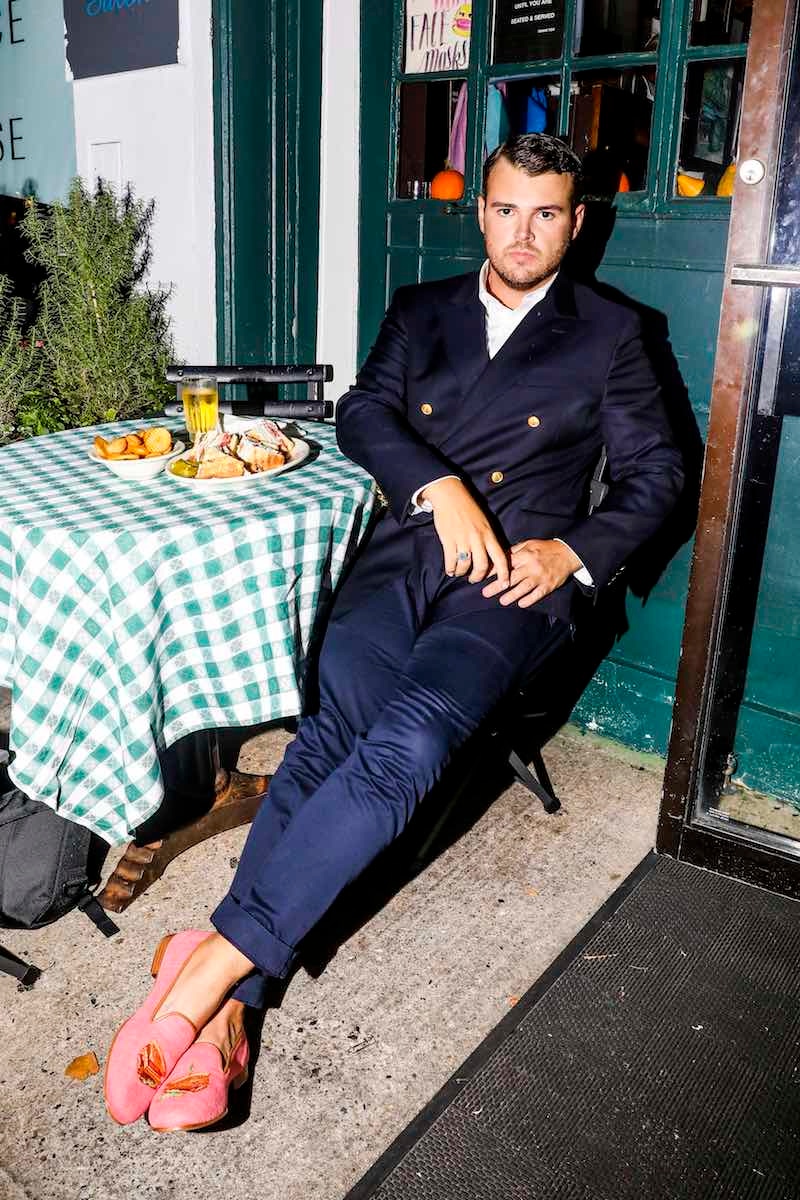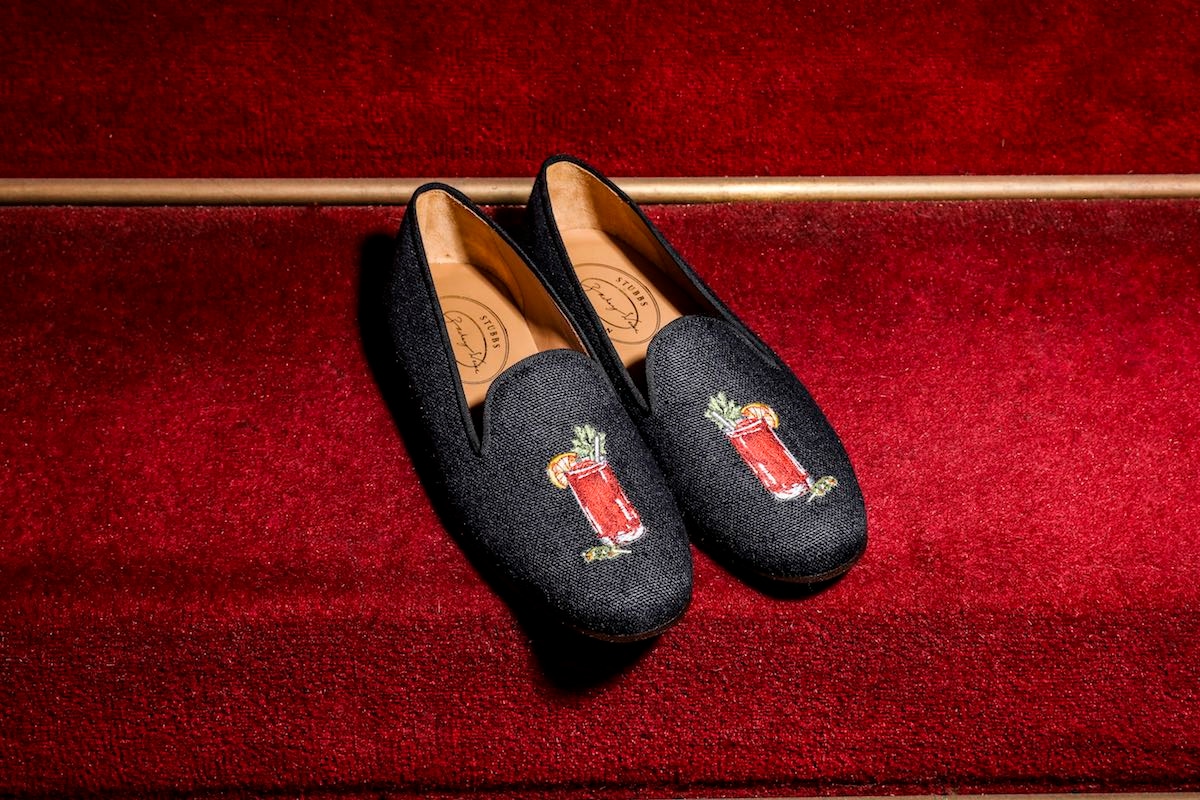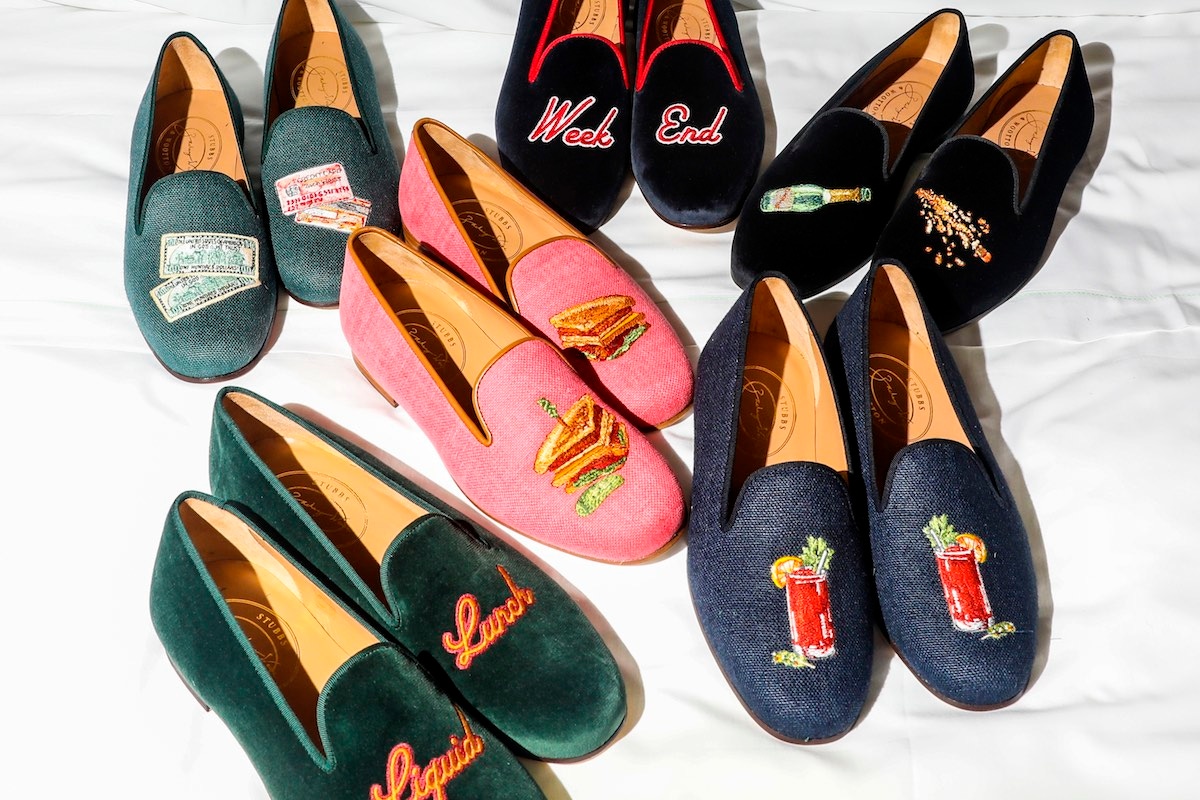 Born in Palm Beach, Florida, Mr Steinhart now lives in a beautiful 18th century home in the heart of New England: Litchfield, Connecticut where you will see décor very much in the mould of Colefax and Fowler, the interiors company once owned by the aforementioned Nancy Lancaster. The slipper specialist very quickly drew recognition for transforming the abilities of a slipper into an all-purpose shoe. Mr Steinhart says: "Our slippers can be worn with jeans to tweeds, blazers, suits and of course dinner clothes – from day to dawn". Right on cue for producing something that people are missing – the brand has collaborated with bona fide man-about-town Zachary Weiss to present a collection that pays homage to the elements of travel and hotel living. One would think this is counterintuitive, but producing a collection that is a celebration of everything that people have had to give up might just be a masterstroke. Before being cooped up in his New York apartment for all of this time, the historic St. Regis New York hotel was like a second home to Weiss, so naturally the collection is a toast to social outings and hotel living.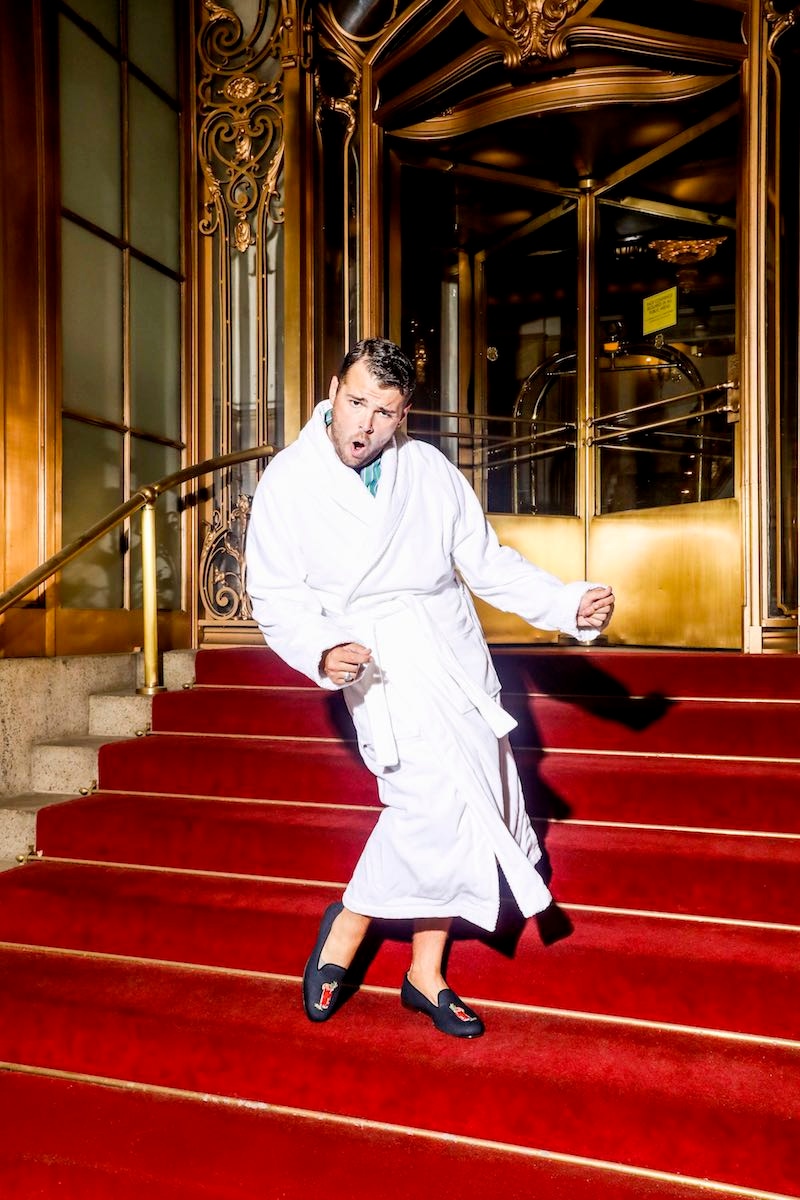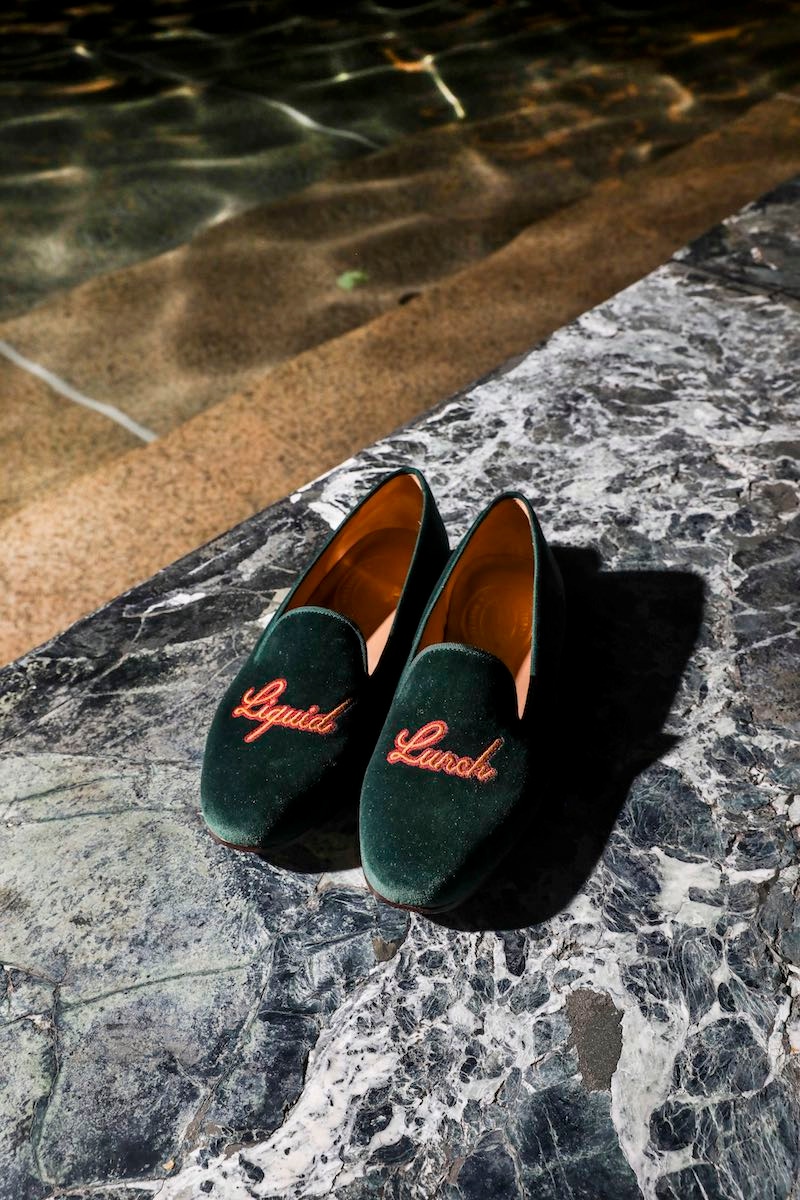 For the weekend entertainment the brand's navy cotton velvet slippers with red grosgrain trim and weekend embroideries are the perfect footwear to sport with your black tie outfit. Dancing underneath the cloud-dappled ceilings hung with gilt chandeliers to Duke Ellington, who regularly performed in the iconic St. Regis ballroom is a scene to lust after. Hand-constructed in Spain in supple leather, their black velvet slippers with champagne motif is an ode to when Weiss was taught how to sabre a bottle of champagne by the head barman at the St. Regis, whilst the Negroni embroidered slippers remind you of that soothing sharpener, enjoyed before dinner. All said, there's no need to replace these slippers after your Negroni as they work best after hours.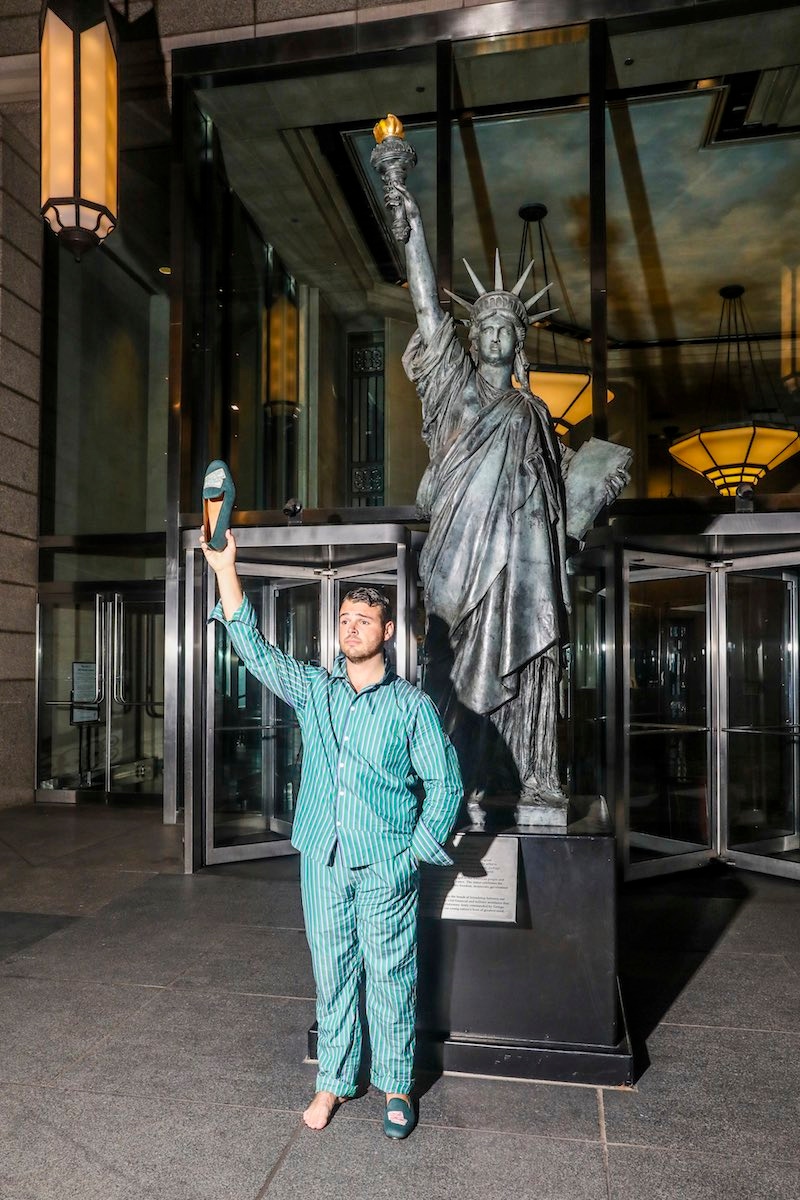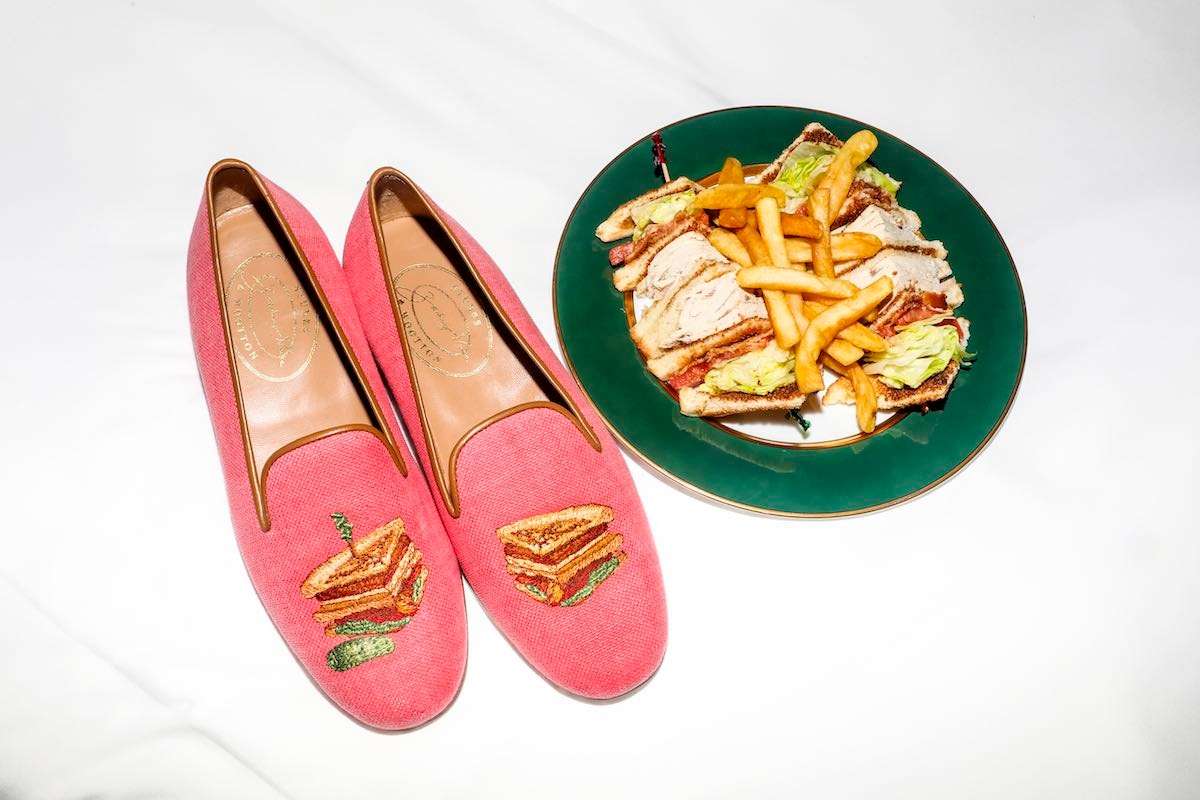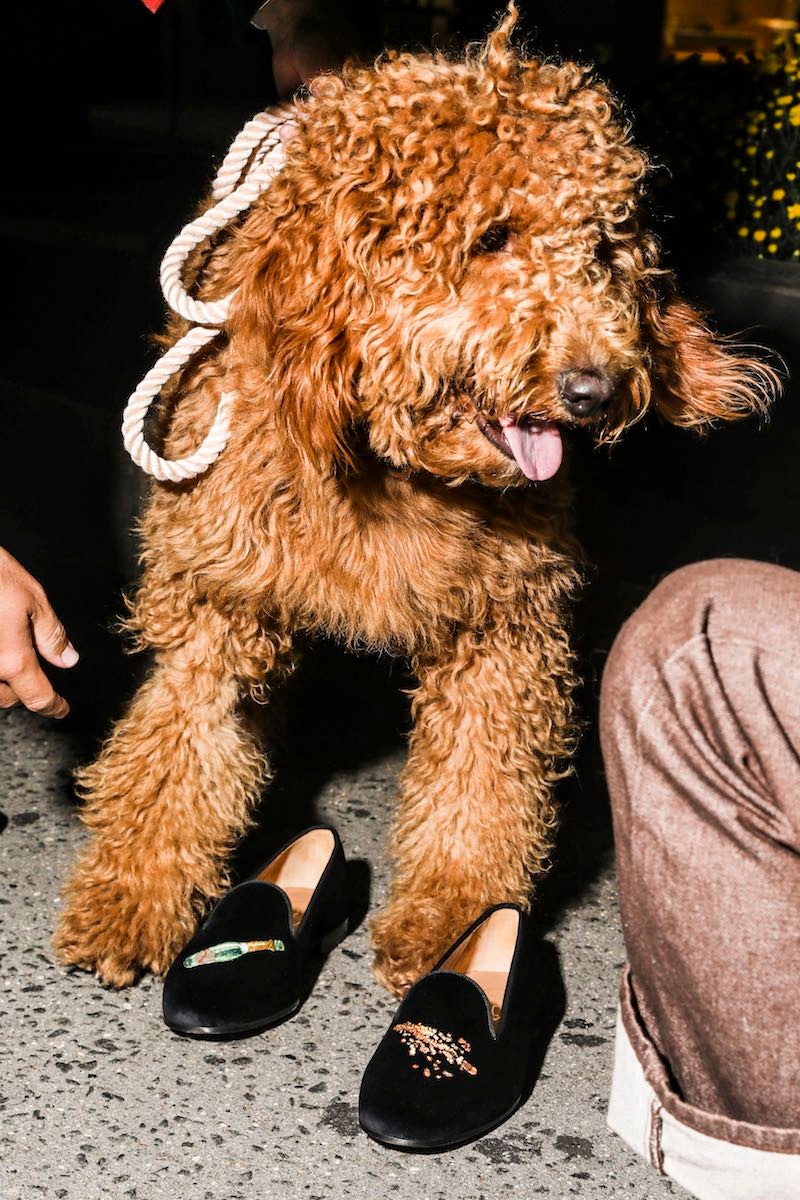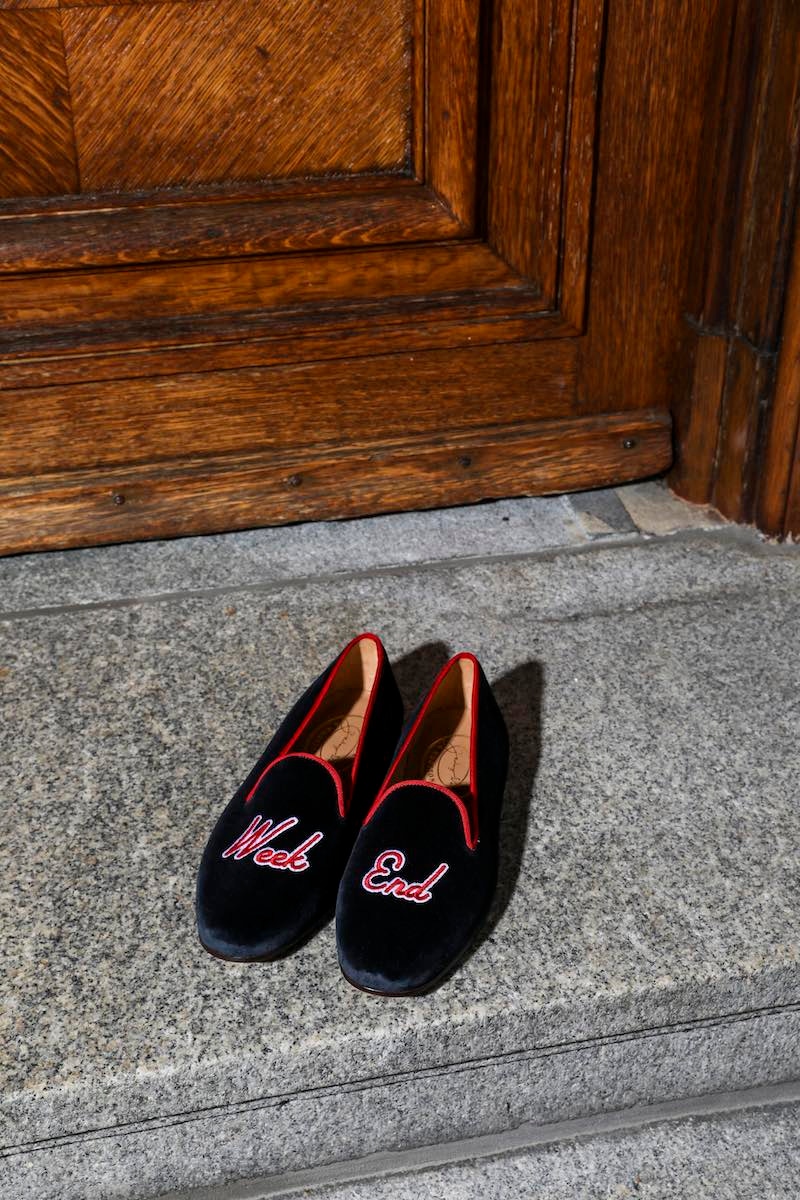 Not just due to Covid-19, the liquid lunch has been a dying phenomenon for some time, but in keeping with the festive spirit, Zachary brings it to our attention again with the hunter green cotton velvet slippers with liquid lunch embroidered on the pair. Alternatively, one can opt for the Red Snapper navy cotton linen slippers; The Red Snapper, better known to most of us as The Bloody Mary, was invented in 1934 at the St. Regis New York's King Cole Bar as an evening aperitif. Finally, we've all had those moments when your fellow acquintences have disappeared and you've been left to foot the bill, so why not poke fun at it by sporting the cash and credit card green cotton slippers, whilst you're out dining in a smart restaurant with friends. The fabulous balls held at these English country houses brought no small amounts of old-school hedonism, so it is thanks to Mr Steinhart and Zachary Weiss that they've conjured up a collection that digs a little deeper in the epicurean establishments such as the St. Regis, where the elegant
soirée
s of old, will return.