Style 101: The Motorcycle Jacket
We explore how the form-follows-function origins and rebel DNA of this classic menswear essential have remained relevant.
Origins
In the canon of iconic American garments, jeans means Levi Strauss, Hanes owns the plain white tee, Brooks Brothers has got a lock on the button-down, sneakers equals Converse, and as for the leather jacket — that's trademarked by Schott NYC.
Founded in 1913 on Manhattan's Lower East Side by Russian immigrants Irving and Jack Schott, the company got its start making raincoats. But by the late 1920s, responding to the growing popularity of motorcycles (which had proven a useful tool in World War I and subsequently became a popular alternative form of transport for civilians), Irving created a leather jacket designed specifically for bikers. Nine decades later, it continues to serve as the seminal template for biker jacket styling.
Named the Perfecto, after Irving's favourite cigar, this rugged protective garment featured a doubled-over front and generous collar for warmth, an asymmetric zip closure (Schott claims to be the first leather jacket maker to have used this type of fastening; buttons were previously de rigeur) positioned off-centre to provide greater comfort when hunched over a bike's gas tank, a belted waist for a snug fit, and epaulettes. Early iterations were cut from near indestructible horsehide (still used by the vintage-influenced
Aero Leather
on its bikers today), while supple-but-tough steer leather was later used.
Motorcycling — and the leather jacket that became synonymous with it — wasn't always considered the province of devil-may-care rebels. It only began to get bad to the bone after World War II, when a segment of returned servicemen struggled with the slow pace and low risk of civilian life, and took to super-quick, 100-plus mile-per-hour motorbikes in pursuit of a death-defying adrenalin rush. Loose associations of like-minded bikers began forming into clubs, a number of which remain active today, what police call Outlaw Motorcycle Gangs.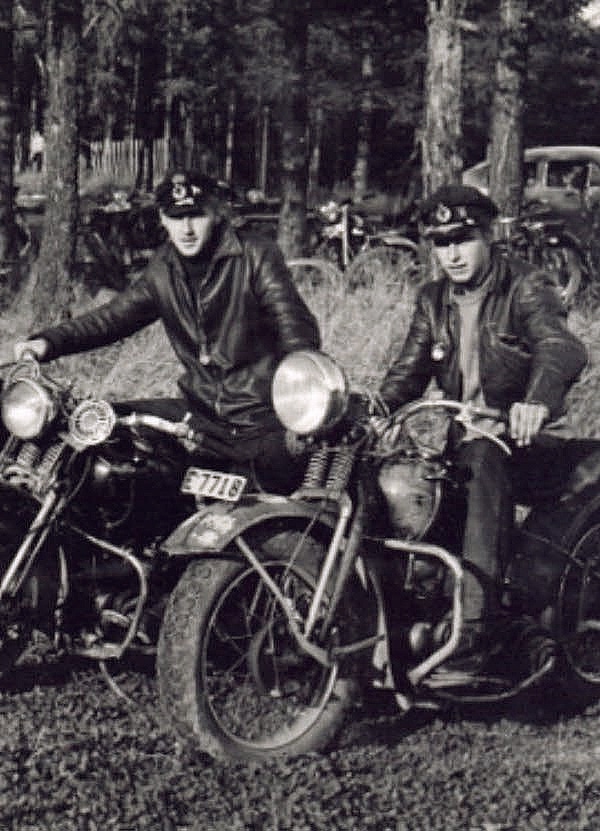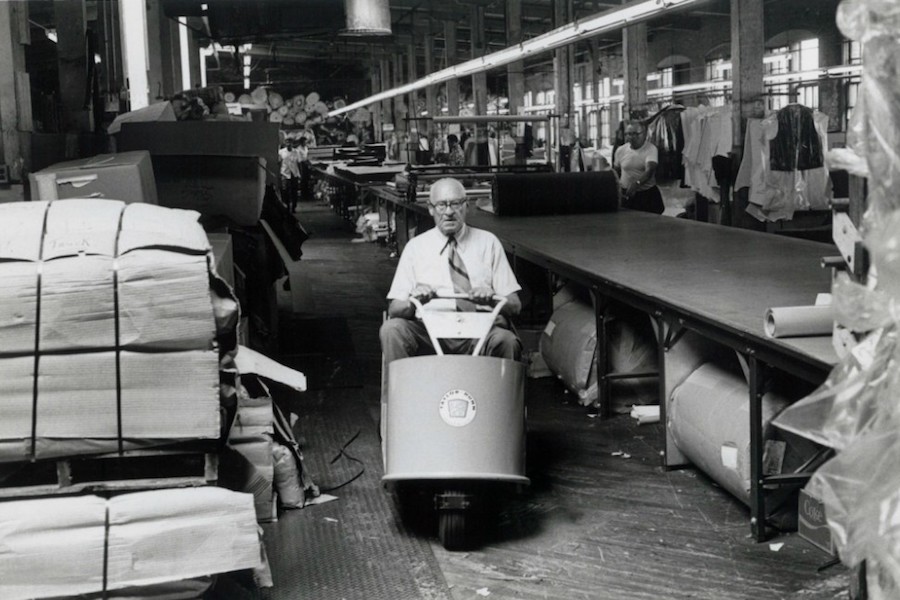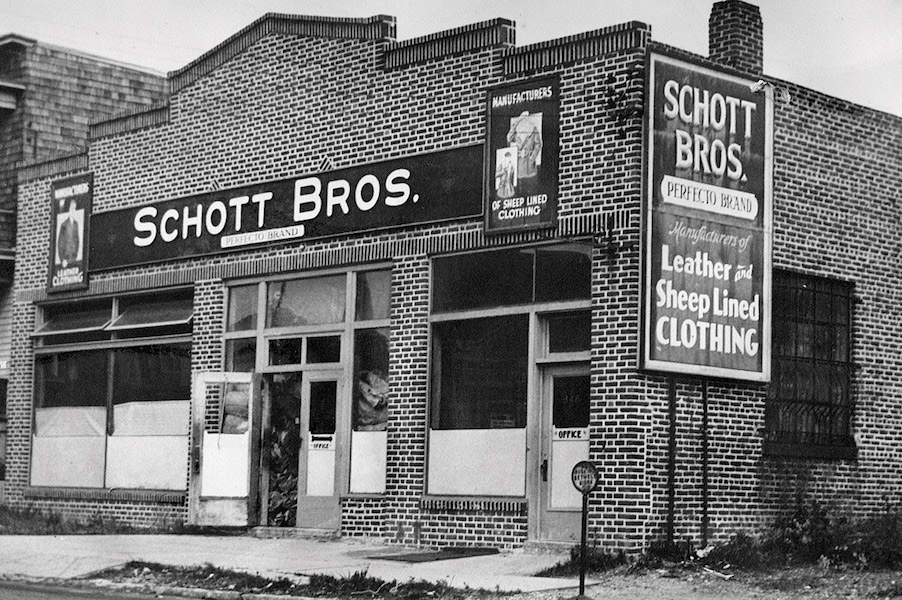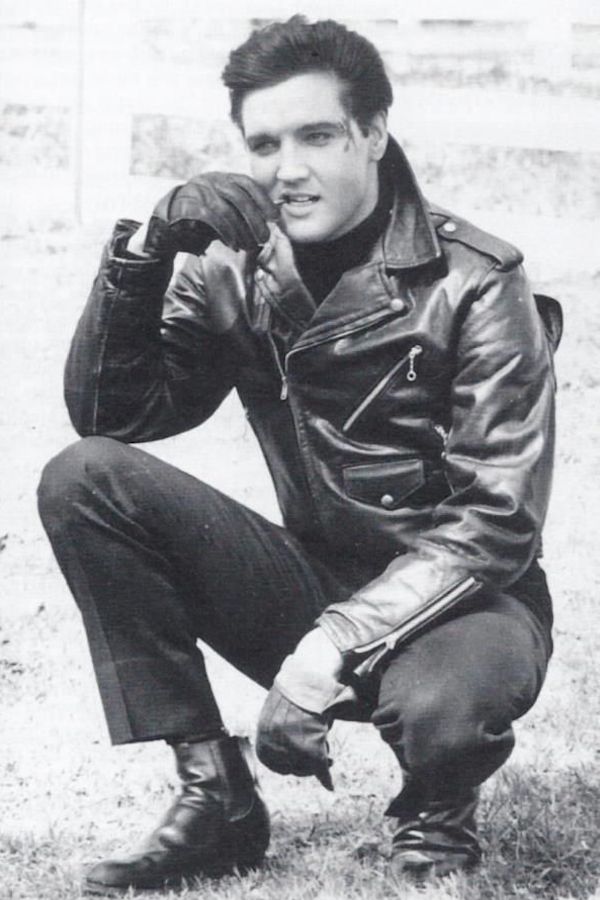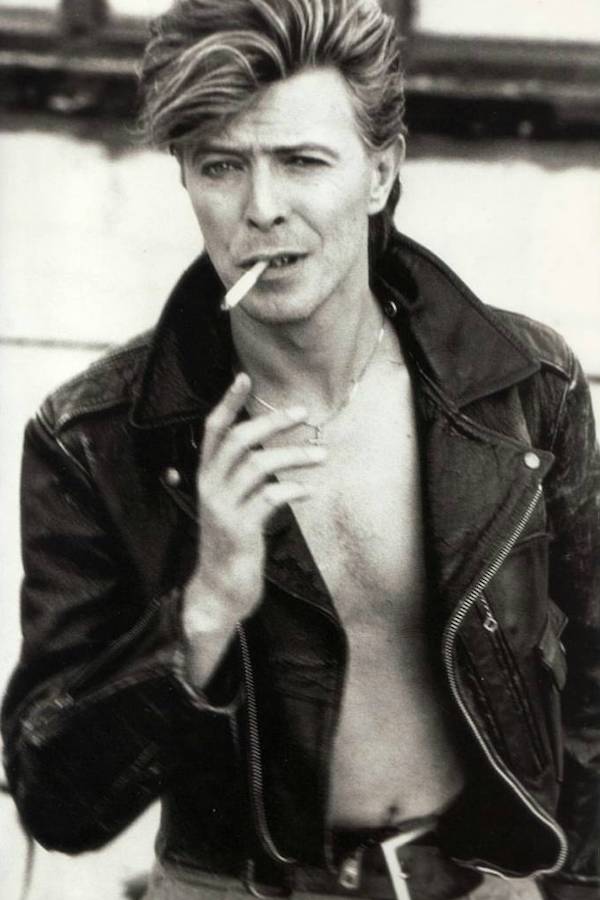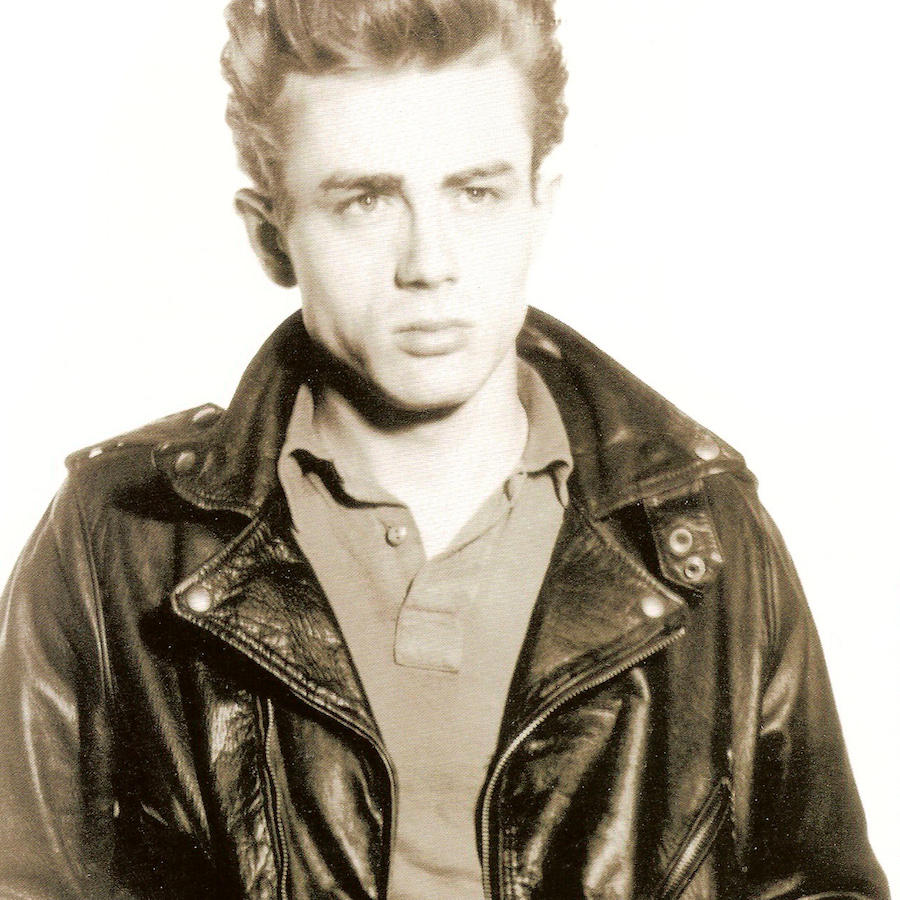 Who Wore it Well?
Mainstream audiences got their first peek inside biker gang culture (albeit, a sensationalised Hollywood take on it) with 1953 film,
The Wild One
, its storyline inspired by a much-publicised 1947 biker riot — instigated by a gang with the wonderfully apt name, the Boozefighters — in the town of Hollister, California. The movie's costume designers outfitted star
Marlon Brando
's Johnny Strabler, leader of the Black Rebel Motorcycle Club, in a Perfecto with stars on its epaulets, the gang insignia splashed on the back, and the character's name emblazoned on the breast. Legions of young American males sought to emulate Brando's testosterone-loaded "whaddaya got?" swagger, and sales of black leather jackets skyrocketed. The biker jacket had cemented its status as shorthand for anti-establishment rebellion.
James Dean never wore a biker jacket in his movies, but sported one frequently off-screen whilst in the process of living fast and dying young. Also meeting a sticky vehicular end, Peter Fonda's Captain America in 1969 hippie cinema classic
Easy Rider
provided another enduring image of the leather-clad counter-cultural figure, born to be wild, out on the highway, looking for adventure in whatever came his way.
Astride their tuned-up Norton and Triumph café racers, members of Britain's 1960s and '70s rocker subculture were termed 'leather boys' courtesy of their biker jackets. Embellished with safety pins, anarchic graffiti and copious badges, motorcycle jackets became core costume of the punk movement that followed. Sex Pistol Sid Vicious reportedly asked to be buried in his, and The Ramones made Perfectos their sartorial signature.
In all-singing, all-dancing 1978 celebration of '50s teen culture,
Grease
, John Travolta rocked a biker jacket throughout, while co-star Olivia Newton John's transformation from good girl to bad was signified with her donning of the garment. Mel Gibson sported an armour-plated biker jacket while facing the cruelties of a post-apocalyptic landscape in 1979's
Mad Max
. Pacino wore one to penetrate the Meatpacking District's S&M scene in 1980's
Cruising
. And in 1984, Arnold Schwarzenegger looked absolutely killer in a biker for
The Terminator
.
Save
Save
Save
Save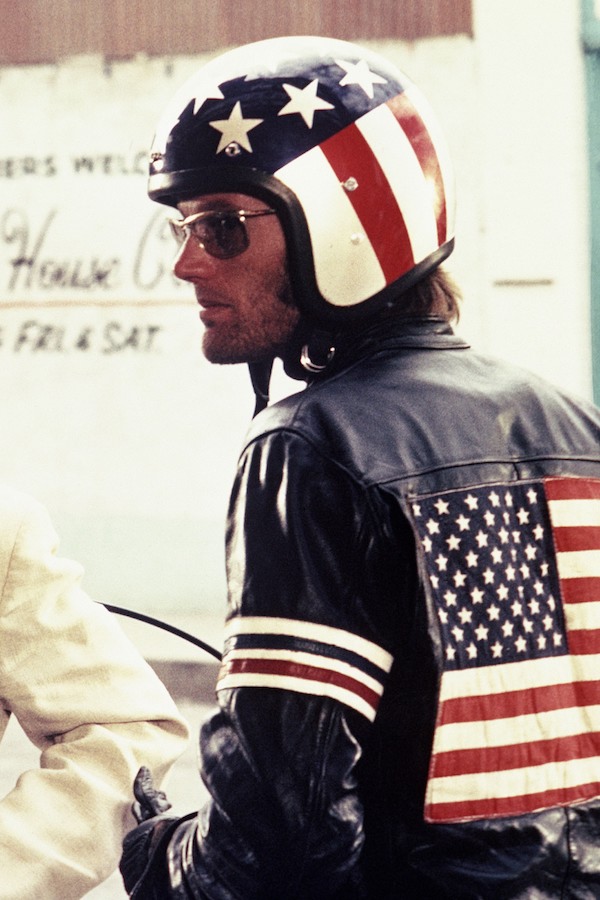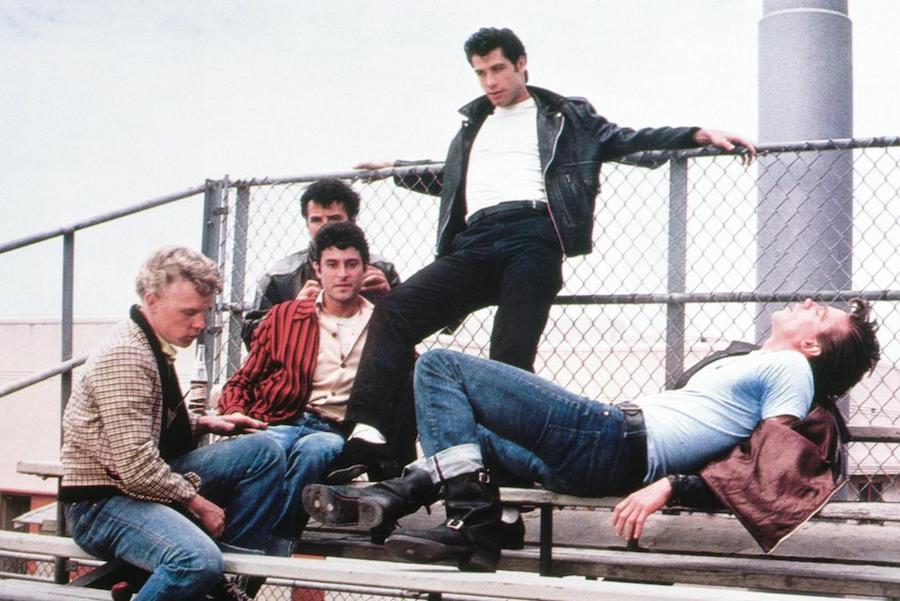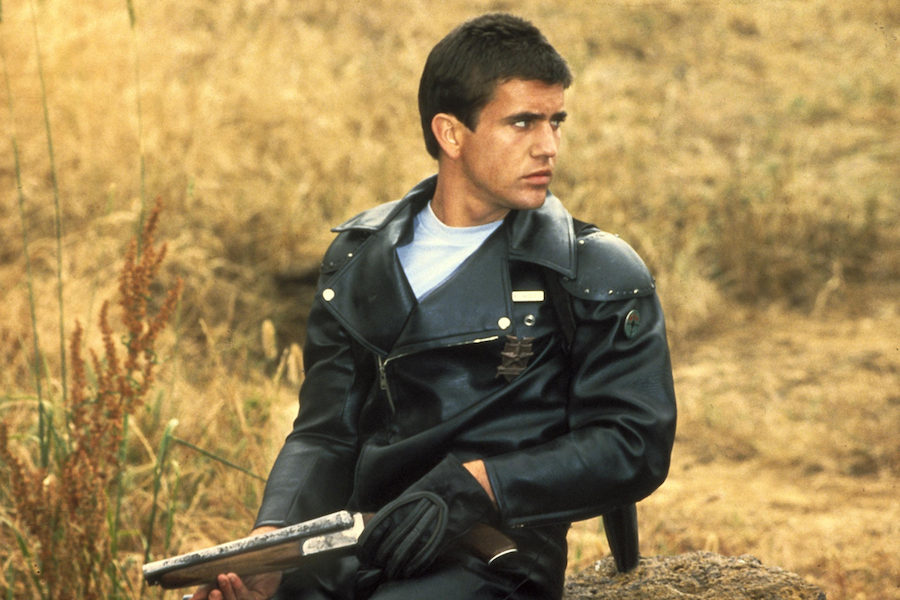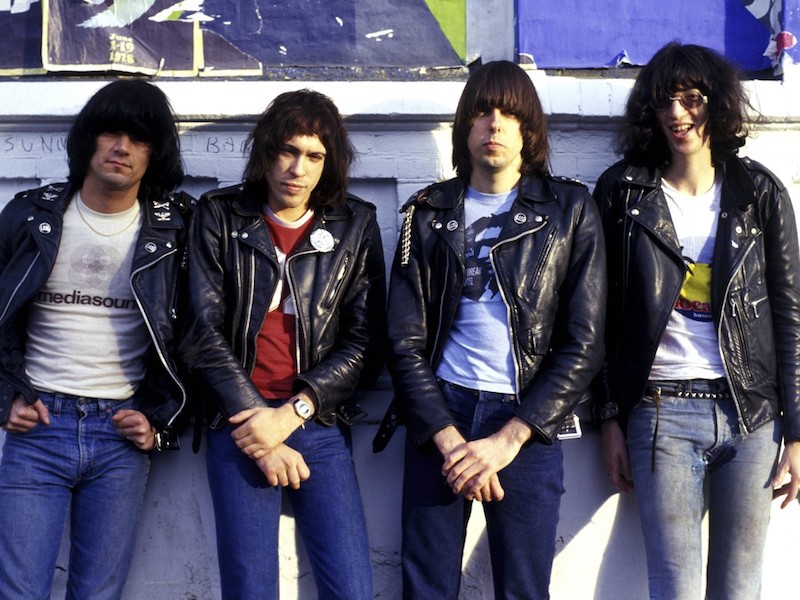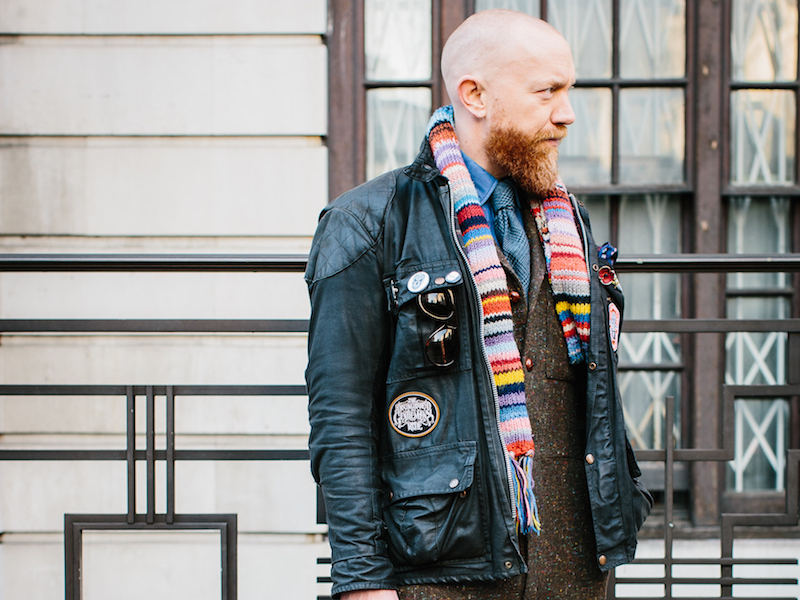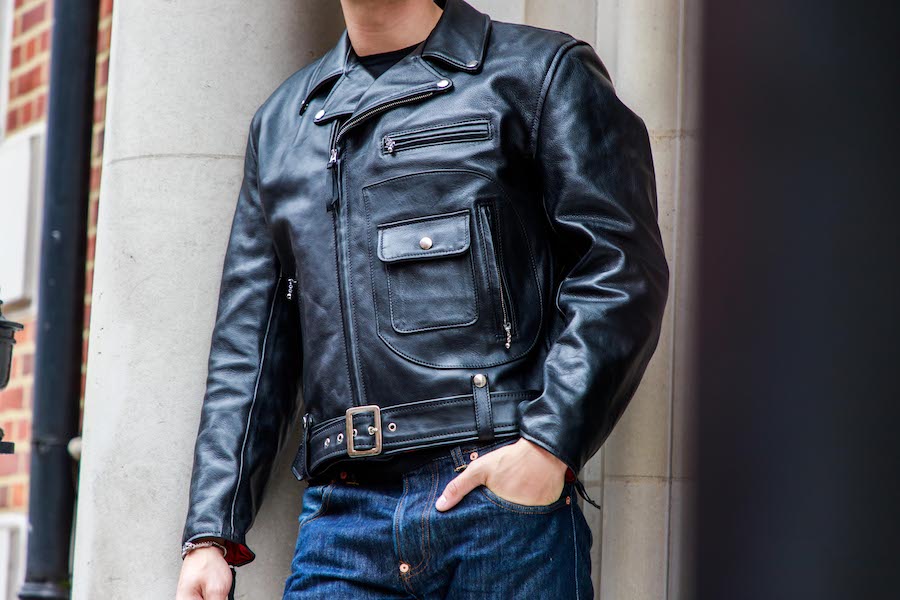 Biker Jackets Today
As so successfully demonstrated by Ralph Lauren and Hedi Slimane, the biker jacket needn't simply be coupled with a T-shirt and jeans. It also works beautifully juxtaposed with tailoring, particularly when the jacket is cut from a more refined hide like calf, lambskin, goat or suede. 
It also needn't necessarily be black. Until Brando and
The Wild One
came along, most bikers actually preferred brown leather jackets, meaning there's an authentic antique 1940s touch to selecting a jacket off the black beaten track.
For a complete throwback to the pre-Perfecto days of World War I, when riders would often wear full-length leather coats, you could choose something more voluminous. Rest assured, no matter the style, fabrication or level of sophistication, there's rebel bad-ass DNA in any biker jacket you shrug on. Get ya motor runnin', gentlemen.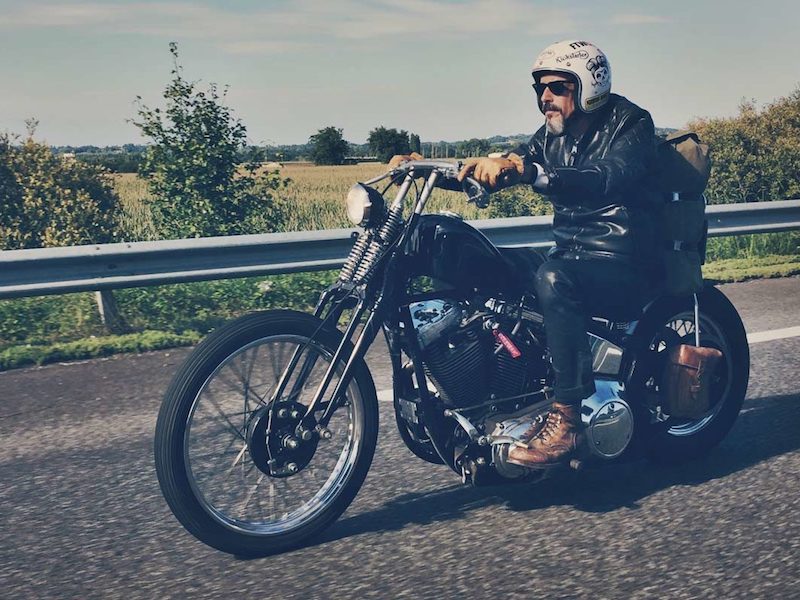 Save
Save
Save
Save
Save
Save