Style de Triomphe: Longchamp
The Prix de l'Arc de Triomphe, one of the world's foremost horse races, originated in 1920. Now over a century old, the course in the heart of Paris doesn't get any less chic.
On Sunday April 27th, 1857, a vast crowd, including the emperor Napoleon III and his wife, Eugenie de Montijo gathered to watch Longchamp's first day of racing. The Royal couple made quite the entrance by arriving at the venue in a yacht which had cruised down the river Seine. They were joined in the Royal Enclosure by Prince Nassau, Prince Murat and the Duke of Morny, an avid racegoer. Non-aristocratic members of the upper classes were not permitted into the Royal Enclosure and had to be content with watching from their barouche carriages on the lawn. Spectating in such decadent fashion at Longchamp today, particularly at Europe's richest horse race the Qatar Prix de l'Arc de Triomphe, is not too dissimilar. Now held on the first Sunday of October every year, the race attracts the fastest thoroughbreds over a mile and half from around the globe. In flat racing terms the pinnacle middle-distance test that determines the horse's class, that breeders over so many generations have been genealogically aspiring to. Located within the beautiful surroundings of Paris's second largest park Bois de Boulogne, where pivotal figures of the impressionist art movement, Edouard Manet and Edgard Degas both painted horse racing scenes, it is certainly one of the most stylish sporting events in the global calendar. To put the magnitude into perspective, Lester Piggott - widely regarded as the greatest flat jockey of all time, when winning his first Arc in 1973 on Rheingold and usually taciturn and expressionless in interview observed, "this has been the biggest thrill of my career."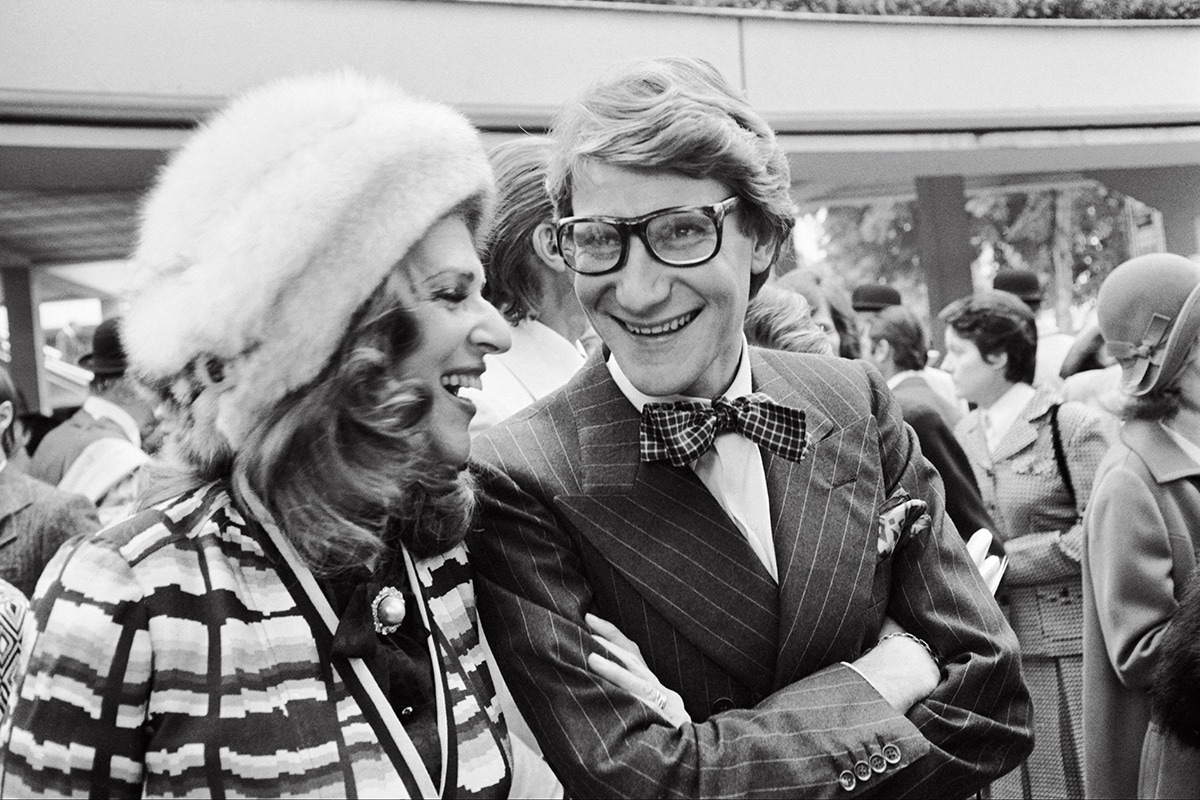 Less formal than Royal Ascot, it typifies Parisian chic but not shorn of fashion influence from all corners of the globe. There is scope for a playful side that is subtle and discreet. Gone are the days of royals entering in proper military costume, fit for an emperor, like Napoleon did all those years ago. Instead one can opt for the more classical side of Neapolitan tailoring. The city's clothiers have been dressing monarchs, aristos and erstwhile members of the social elite throughout Europe, right from the very beginning. Contrary to what an established Neapolitan tailor might imply, Neapolitan tailoring has its roots firmly in dressing the English aristocracy. Wearing clothes with Neapolitan construction, informed by English taste forms an aura of stylish French flair, quite fitting, since Longchamp is in Paris. Wandering the lush green pastures of the racecourse flanking the Seine on a mild October afternoon, a relatively lightweight jacket should be strongly considered. It is not an event to showcase garish colours and patterns. Famed Neapolitan tailoring house De Petrillo certainly don't facilitate such flashiness in their collection of jackets. Their cream and burgundy Posillipo single-breasted jacket is a beautiful example of understated elegance. It is half-lined, which makes it lighter and more breathable, creating a softer shirt-style shoulder for that effortless appearance around the racecourse. Worn with Edward Sexton's biscuit wool Hollywood Top trouser, a style that began in the 1930s and reminiscent of the art-deco movement, you will certainly feel like your part of the lost generation set of writers drinking liquor at the Dingo Bar, but instead doing the same in one of the boxes taking in the magnificent tapestry of sights at the course. To complete the outfit a mid-blue French cuffed plain shirt by Cifonelli is a classic that will go with any suiting, along with a patterned tie by Florentine tailors Sartoria Vestrucci.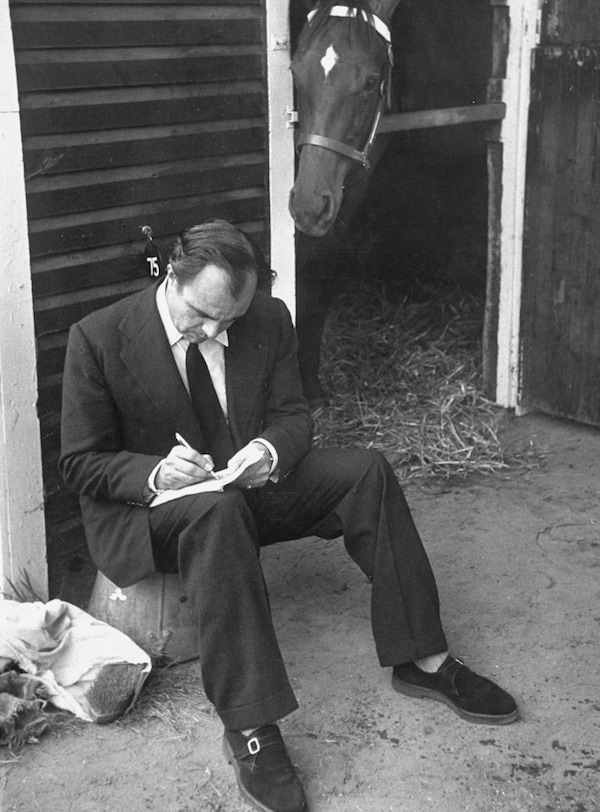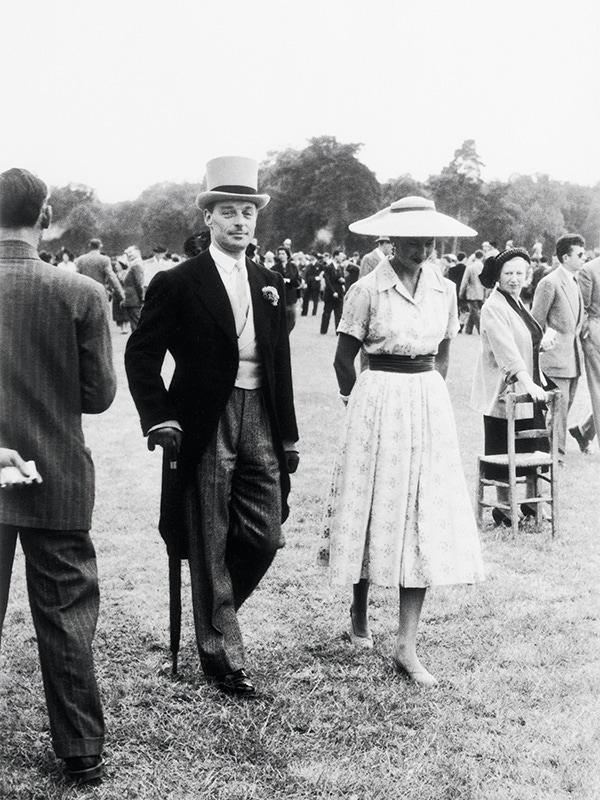 The 'golden era' for the double-breasted suit was between the two world wars in the '30s. Considering the acrimonious abdication of Edward VIII in 1936, one of greatest forbearers of the double-breasted suit, the style certainly peppered the front pages of newspapers during that time. There couldn't really be a better utopian attorney of the double-breasted suit than the Duke of Windsor who encapsulated exactly how to wear it, what to pair it with and most importantly which tailor to commission. Nestled on the edge of the Bois de Boulogne park is 4 Route du Champ d'Entrainment. Hidden between a cohort of cedrus libani trees, it became the rented villa that the Duke of Windsor would inhabit with his wife from 1953 until Wallis's death in 1986, only a short stroll to the course. A well-tailored double-breasted suit can help disguise a profile where the waist is wider than the shoulders. It is a commanding, powerful ensemble that always looks classy when complemented by the right touches of sophistication and should be strongly considered for the Arc meeting. Using a lightweight wool, B Corner have designed the perfect double-breasted two-piece suit for the occasion. Made by skilled artisans in Madrid, their navy shadow striped suit is reminiscent of the double-breasted suits that Prince Aly Khan, owner of Saint Crespin the 1959 Arc winner used to don at the meeting. It features three front flap pockets, a flap ticket pocket, buttoned cuffs and generous peak lapels. The suits tremendous quality and detail, can be easily undone, if not reciprocated by the right under layers and accessories. Tonally, combining a navy suit with a white shirt always unifies the look superbly. The collar specifics can vary ever so slightly, but brands that offer an envious collection of classically orientated designs with undoubted quality are Edward Sexton, Cordone 1956, and Emma Willis. An ever present at the meeting, usually in a white shirt was French actor, Jean Rochefort. He would sport a smart moustache and was known for his doleful eyes. In the bleaker early October's, he wore a trench coat, which is a very popular choice at Longchamp. Parisian-based tailoring house Cifonelli produce timeless trench coats, that keep those sharp showers at bay, whilst not overheating.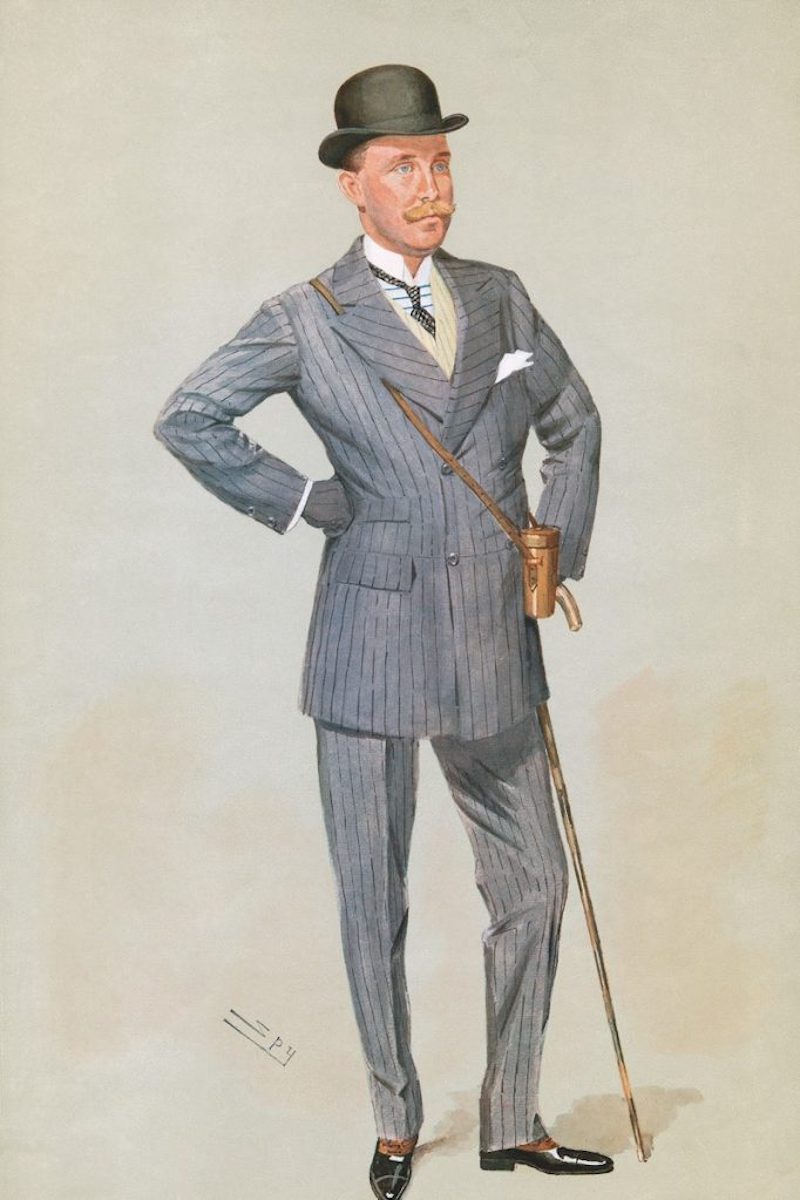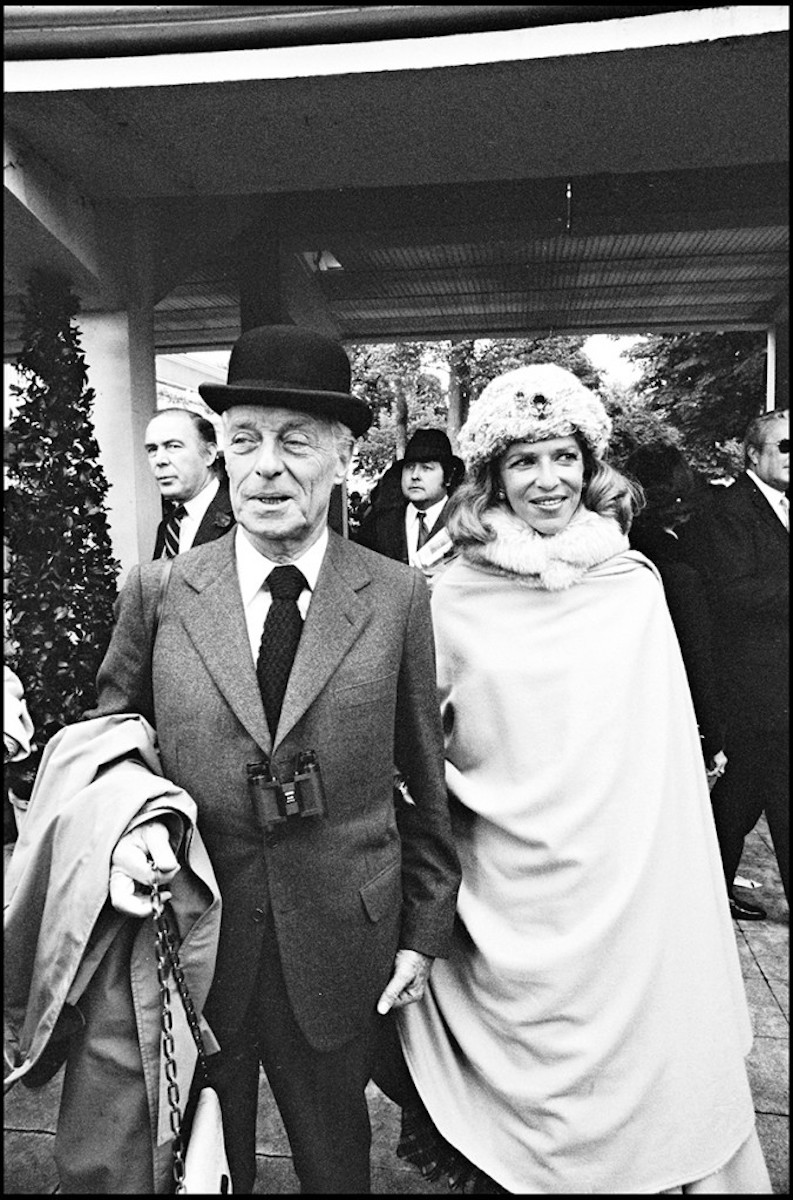 Founded by Francesca Serafin, her firm Serà Fine Silk produce charming silk ties, particularly their red print patterned assortment, which would provide some subtle colour to pinstripe and white. The black Chelsea cap-toed leather oxfords from Edward Green are practical and smart and would conclude the look imperiously. In 2016 and 2017, Chantilly hosted the prestigious Prix de L'Arc de Triomphe, whilst Longchamp was undergoing a $145 million-dollar renovation. No horse has ever triumphed three times in a row. Back in 2019 the Prince Khalid Abdullah owned and John Gosden trained filly Enable nearly completed one of the most incredible stories of all time, only to be pipped to the post by the Andre Fabre trained Waldgeist. The 2021 running is a different prospect with only one horse having previously contested the event. No less exciting it is yet another mare in Snowfall that is heavily fancied, but will have to battle it out with this year's Derby winner Adayar. Whoever is victorious, there will be trilby hats flung high into the air amongst a myriad of Le Figaro newspapers.