Style Heroes: Andy Warhol
In what would've been the year of Andy Warhol's 90th birthday, we look to the iconic artist for a lesson in balancing understated elegance with avant-garde cool.
Artist, ad man, icon: the inimitable Andy Warhol was a key cultural figure of the 20th century whose name became synonymous with a whole movement. His bold contributions to pop art had, and continue to have, enormous influence in the creative industries, not least the world of fashion – think Versace's 1991 dress emblazoned with those iconic screen prints of Monroe and Dean, Diane Von Furstenberg's 2014 'Pop Wrap' anniversary collection, or pretty much anything Jeremy Scott designs for Moschino. Over thirty years since his passing, it's not uncommon to encounter whole fashion editorials dedicated to the artist, brimming with graphic prints, bold primary colours and consumerist logos. The Warholian aesthetic is embedded in our understanding and appreciation of style, where it will presumably remain for decades to come. As influential as his art is in shaping fashion trends, it is Warhol's own style that we aspire to emulate, a style that – like many celebrated creators – came to represent a distinct aspect of his personal brand. Ironically though, his dress sense was defined by a vastly different aesthetic to that of his idiosyncratically garish prints. Whilst his work was hallmarked by colour, he was all leather jackets and dark sunglasses, adopting a largely achromatic uniform that he rarely strayed from. With his signature silver wig, pale skin and gaunt features, he appeared otherworldly, a conspicuous deviation from the glamorous glitterati of Studio 54, with whom he spent much of his time socialising.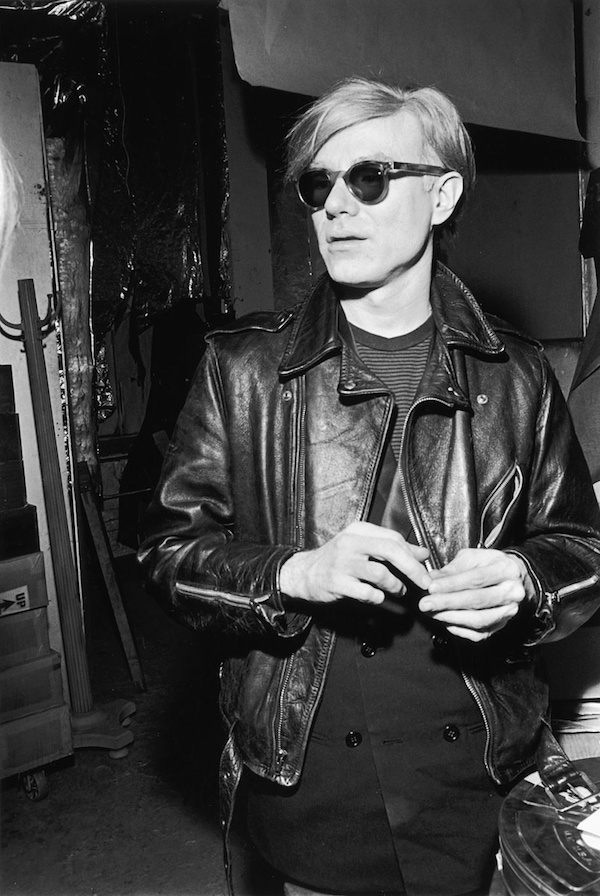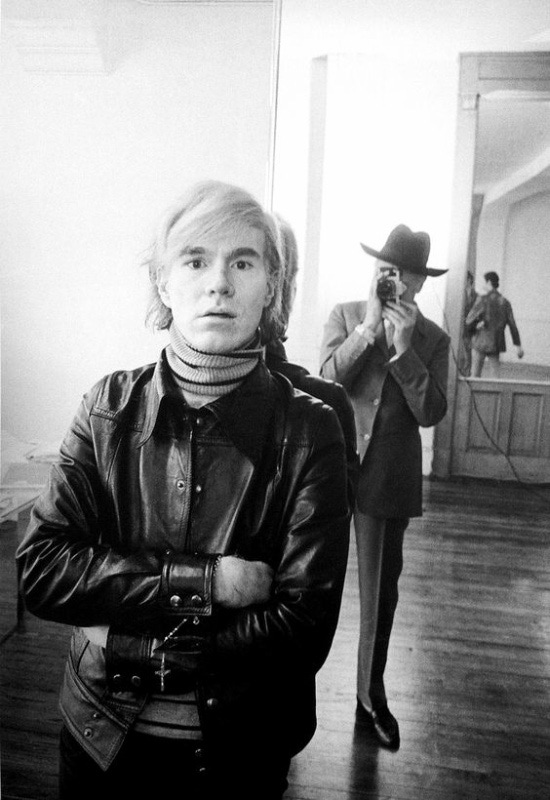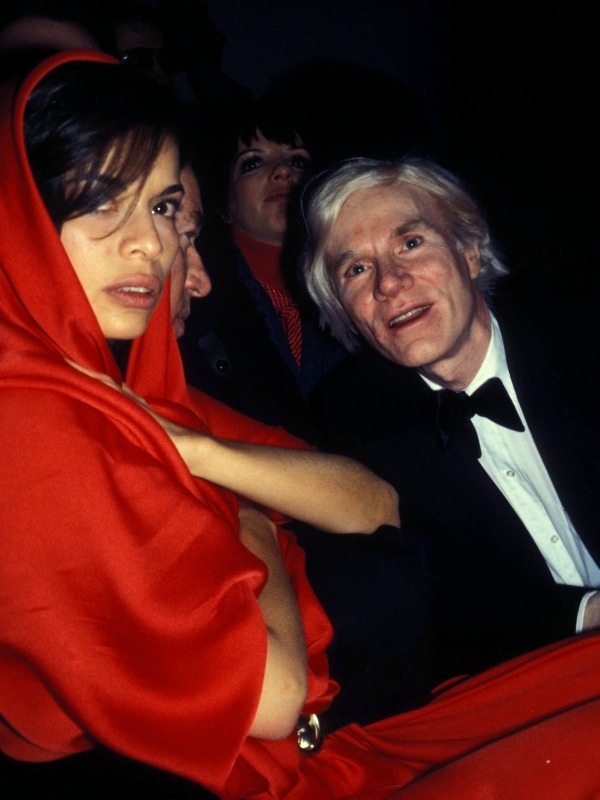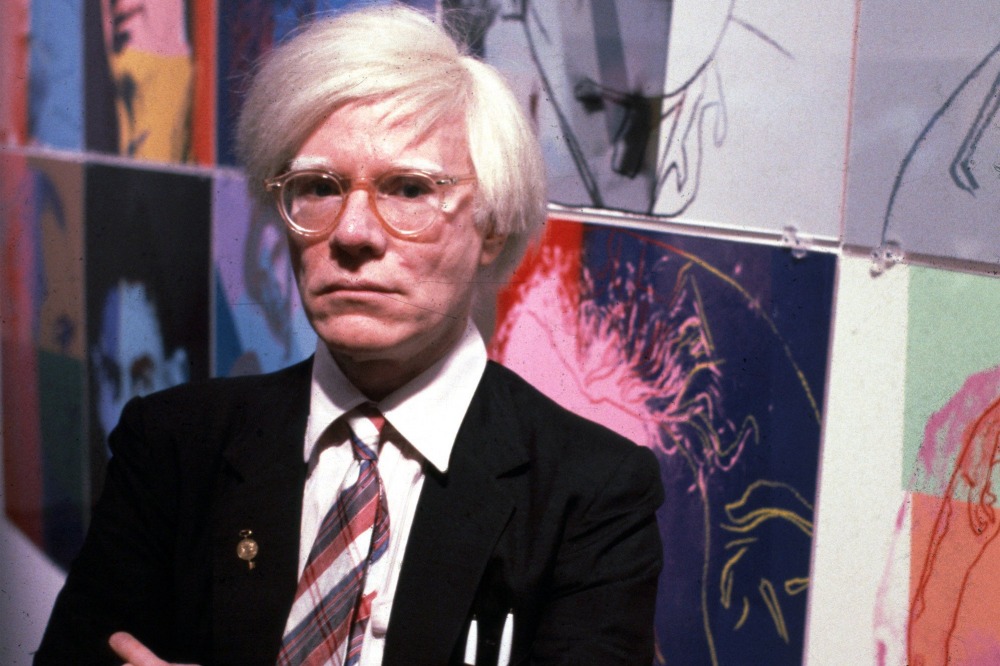 Warhol was aware of his existence in such a self-conscious world and is quoted as saying: "Fashion wasn't what you wore someplace…It was the whole reason for going." He was a voyeur surrounded by exhibitionism and famously fascinated by notions of celebrity. For someone so fixated on physical appearance, his antithetically minimalist approach to fashion was perhaps a reaction to his observations of ostentation – a statement in itself. In his 1977 collection of reflections and aphorisms,
The Philosophy of Andy Warhol (From A to B and Back Again)
, he wrote, "A good plain look is my favourite look. If I didn't want to look so 'bad,' I would want to look 'plain'. That would be my next choice." Of course, as Warhol demonstrated through his outfit choices, 'plain' doesn't equate to boring. In fact, the classicality of such a wardrobe lends itself to versatility and timelessness: Warhol's effortless combination of staples transcended trends and remains relevant 50 years on. An ensemble of plain long sleeved tees (
Breton stripes
or polo necks were Warhol's fail-safes), black jeans and
Chelsea boots
is, to this day, hard to go wrong with and makes for a reliable basis to one's habitual attire.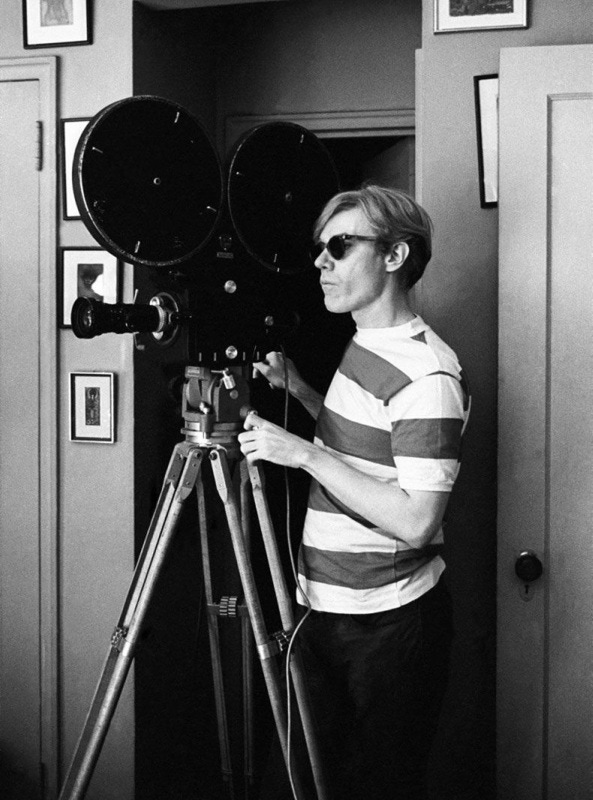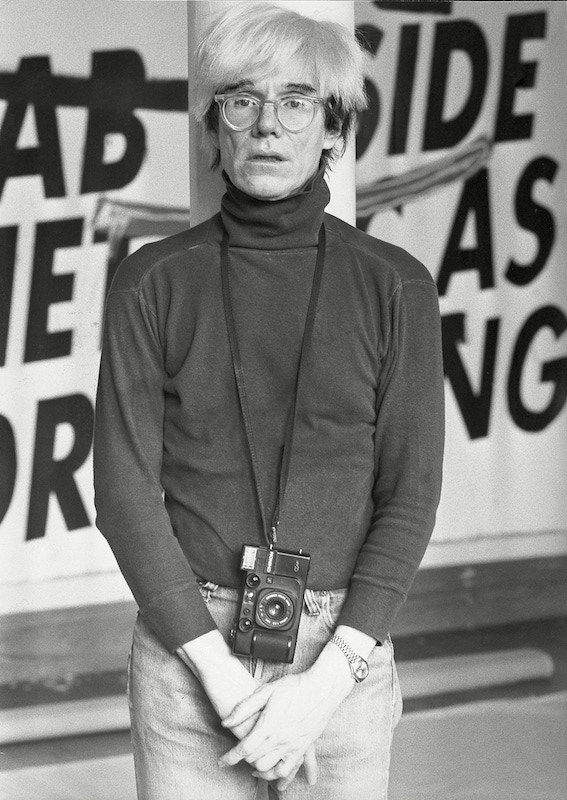 Such a low-key approach lends itself to the easy injection of personal flair and eccentricity – take Warhol's propensity for wearing glasses (he favoured
crystal-framed clear lenses
or
round
horn rimmed sunglasses), his collection of over 40 wigs or his consistently sullen expression, which he was rarely photographed without. Even the addition of a leather or
safari jacket
gave Warhol's otherwise preppy wardrobe an edge, demonstrating the efficacy of a simple and classic foundation upon which one may build to add character. When he wasn't dressed down in casual separates, Warhol tended towards sharply cut slim fit suits in black or navy. He favoured iconic British tailoring brand
Turnbull & Asser
for its classic shirts, which he paired with a patterned tie or simple black bow tie for more formal occasions. Again, such a muted look did little to detract from his distinctive quirkiness, instead acting as a means for it to emanate more strongly. An unmistakable sense of effortless cool was exuded no matter his attire, proving once more that the success of one's personal style can be attributed not necessarily to the clothes themselves, but to the attitude with which they're worn. Of course, nobody can rival the unique brand of Warhol, so in this case, we'll happily look to a specific range of garments to channel the artist's style.