Celluloid Style: Rakish Winter Films
Feeling somewhat uninspired by our drab January wardrobes, we're turning to these classic cinematic gems for a hefty dose of winter style inspiration.
We're well into winter now and, frankly, with the holiday season behind us, the novelty of frosty mornings, rosy-cheeked walks in the park and mulled wine is slowly beginning to wear off. Not to mention, the wardrobes that we excitedly stocked at the beginning of the season with various iterations of outerwear, chunky knits and roll necks in every colour are starting to seem a bit stale. Suffice it to say, we're in need of some sartorial stimulus to get us through the remaining winter months, and where better to source it than the ever-fruitful annals of cinema? Huddled under thick woollen blankets, dram in hand, these are the films we're currently re-watching for a renewed sense of purpose when it comes to winter dressing. 
The Shining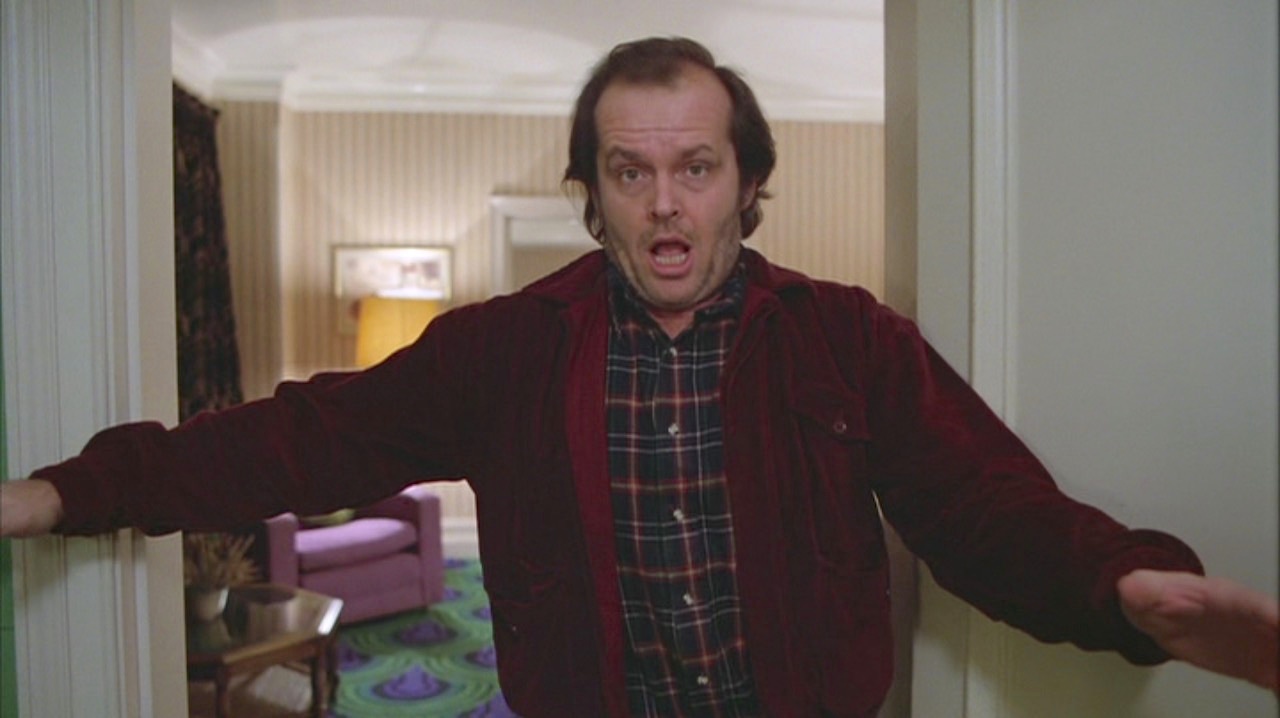 One of the horror genre's most beloved films and a veritable cult classic, Stanley Kubrick's The Shining stars Jack Nicholson as Jack Torrance, a struggling writer who retreats for the winter to a secluded hotel in the Rockies, accompanied by his wife and son. Jack doesn't take too well to the solitude and the pressure of a blank page and soon descends into madness, triggering a series of suspenseful and utterly terrifying twists and turns. Frightening as the film is, it also happens to offer a
failsafe template
for taking on the winter chill in style. Fully embracing the role of the lodge's caretaker, Jack adopts a workwear-inspired uniform comprised of trend-transcending cold weather staples: a burgundy corduroy bomber jacket, plaid collared shirt, classic blue jeans and sturdy work boots. Casual and understated, it makes for a reliable disguise for his increasing mental instability.   
Call of the Wild

One of a handful of film interpretations of Jack London's classic adventure novel, the 1935 adaptation of Call of the Wild is undoubtedly the most stylish. Clark Gable and Loretta Young star as Jack Thornton and Claire Blake, lovers fatefully brought together
in the severe Alaskan wilderness
as Jack goes to epic lengths in an attempt to strike it rich. They battle harsh elements, wolves and villainous intruders, all the while managing to maintain impeccable sartorial standards. Jack demonstrates functional winter dressing at its most elegant: think luxurious fur coats and hats, chunky military-style leather boots, a sophisticated double-breasted overshirts and flannel trousers secured in place with a wide studded leather belt. Eighty-five years on and the timeless winter style in Call of the Wild still appeals. A few 21st century tweaks and you're set.  
Downhill Racer
Robert Redford has long been revered as a style icon - both on and off screen, and his turn as the talented yet arrogant skier
Dave Chappellet
in the 1969 sports drama Downhill Racer only reinforces this
function
. The film is a study in slick alpine style, with some serious on-slope and après ski outfit inspiration courtesy of Redford's character. Aside from the pairing of a sleek blue ski jacket with suede cowboy boots, a particular sartorial highlight is the tan shearling coat that Chappellet sports when he first arrives in Switzerland, layered nonchalantly over a lightweight grey crew neck sweater and pale blue chambray work shirt. Shearling has made a strong comeback in recent years, thanks to a resurgence in '70s style. Its enduring appeal lies in the unparalleled warmth and versatility it offers - worn just as easily with sharp tailoring as with a casual ensemble of jeans and sneakers. Invest in a well-made shearling coat or jacket for decades of sartorial satisfaction. 
Billion Dollar Brain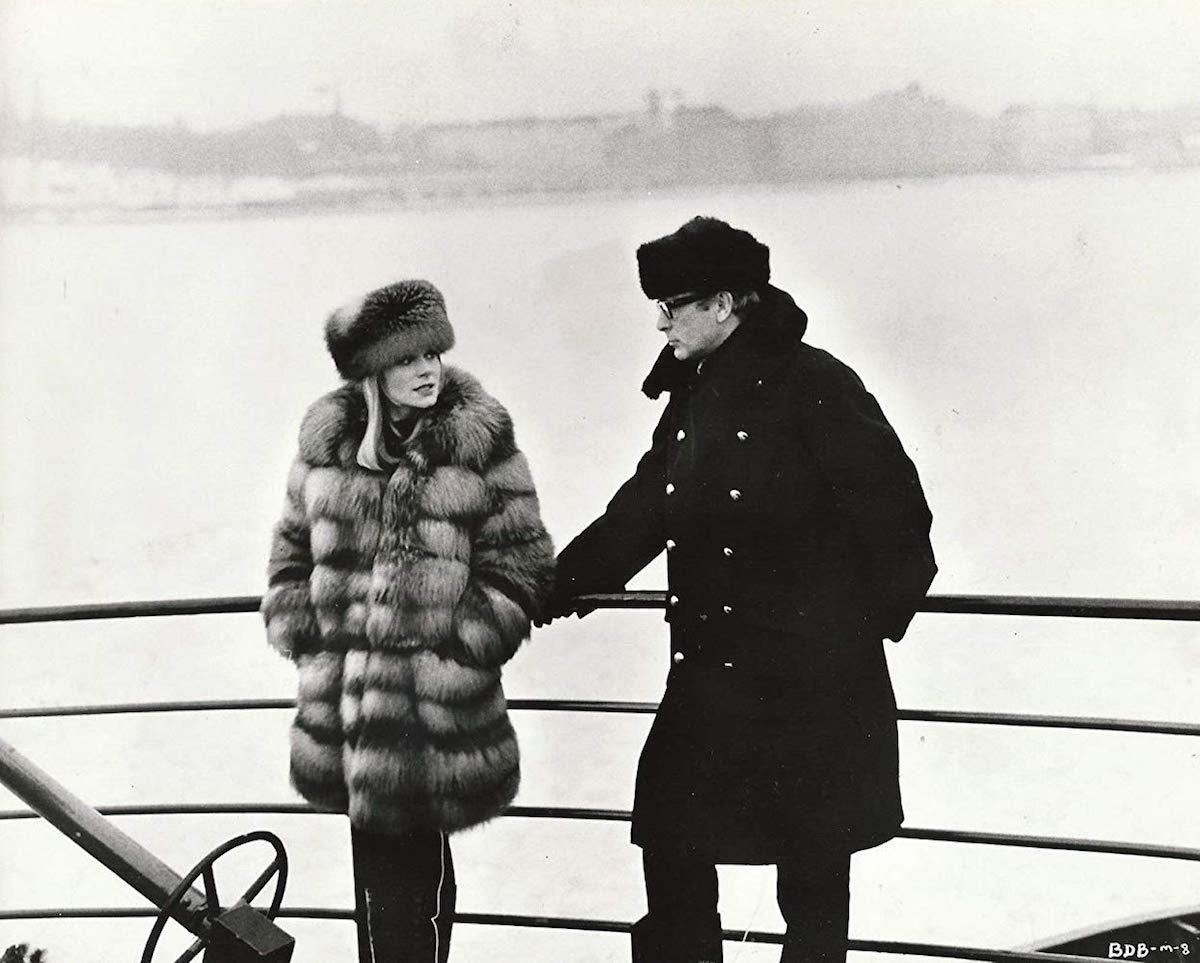 An embodiment of 1960s British cool, Michael Caine is a cultural icon whose signature mod-inspired style we repeatedly endeavour to emulate. The minimalist, clean-cut look he has come to be defined for
made it into many of his films
, including the 1967 espionage drama Billion Dollar Brain, the third of a series in which he plays an anti-hero secret agent called Harry Palmer. Set against a frosty Eastern European backdrop, the film features no shortage of winter style inspiration, with heavy coats and sumptuous furs aplenty. Most notable is Palmer's Doctor Zhivago-inspired garb, with his Russian black fur hat and long, double-breasted coat replete with military-style buttons and wide fur collar, thrown insouciantly over a suit. Of course, the look wouldn't be complete without Caine's signature Curry & Paxton thick-rimmed spectacles. Take notes.