SUAVE TO LEAD
Colonel Piers Ashfield DSO, the decorated serviceman — and a loyal reader of The Rake — takes his off-duty uniform as seriously as his military regalia.
I wasn't there when The Rake was created, but I feel certain that when the founding editors brainstormed their target audience, the type of chap who comes back from a war zone and spends his hard-earned money at Charvet would have been more or less it. If there is one man in the world who fits this bill, it is Colonel Piers Ashfield, a loyal reader of the magazine from issue one. He stumbled across it while on holiday in Hong Kong. He says: "We were on the Kowloon side. I saw The Rake on the stand and thought, 'This is gleaming' — every bit of it. And every article was of interest." The Guards regiments have a reputation for their dashing turnout, notably the bearskin headdress. And although a career in uniform has largely been the driving force behind Piers's style, he was a latecomer to it. "One looks back at me in a state of embarrassment at what I was like as a teen," he says. The Grenadiers, the United Kingdom's senior infantry regiment, has a way of whipping people into shape. He says: "One of our unofficial mottos is, 'You're twice the man in the Grenadiers', which reflects the dual role of ceremonial and operational soldiering that we do. And perhaps that's nicely reflected in the civilian style perspective, too."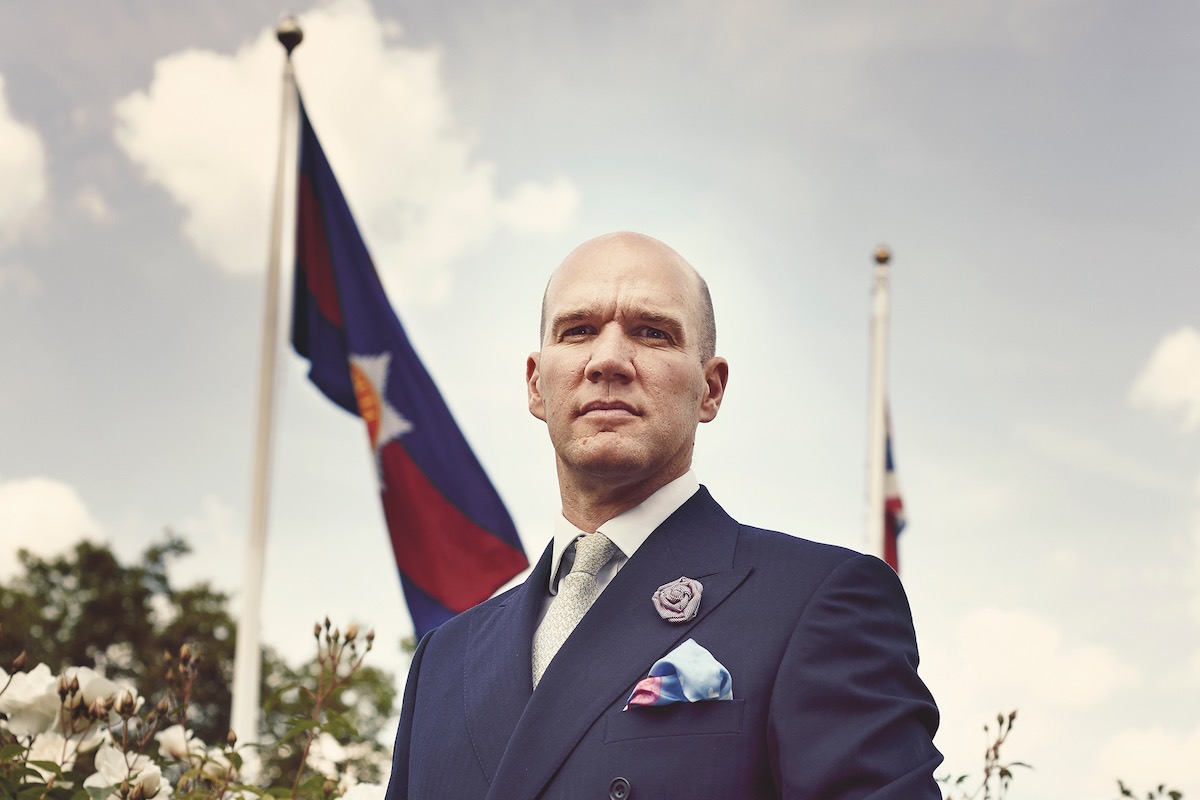 What gives Piers a special place in The Rake's heart is the knowledge that even when he was on one of his many intensive and dangerous tours of Afghanistan, he made sure to keep up to date with the magazine. "My wife would send copies to me.
The Rake
would always be that 'home' moment. I'd come back [to base] off a big operation — we'd be out for three to four weeks — and then we'd sit around... the go-to music was always Miles Davis and I'd flick through The Rake." We provided, we are happy to say, the nourishment and escapism that one would naturally seek when trapped in a desert for six months. "There's not much elegance in combat," Piers says. The good colonel had the honour of being the Field Officer in Brigade Waiting — long hand for being in charge of the Queen's Birthday Parade, also known as Trooping the Colour. It was in recognition of an exemplary career of service, which has seen Piers engaged everywhere from Northern Ireland and Iraq to Kosovo and Afghanistan, the latter of which included four tours (about two years in all). I am delighted to introduce him to you, a hero in our midst, whose valiance and fortitude under fire — which has earned him a Distinguished Service Order — is complemented by his high sartorial standards and an unassuming demeanour that is focused on duty to his country rather than personal advancement. In other words, he is the perfect soldier. We thank and salute him. 1 & 2. This Jaeger-LeCoultre Reverso was an anniversary gift from his wife while he was on tour in 2012. The reverse is engraved with an outline of Afghanistan and the years in which they were together but separated when he was on operations. Sealed with a kiss and the initial of his wife.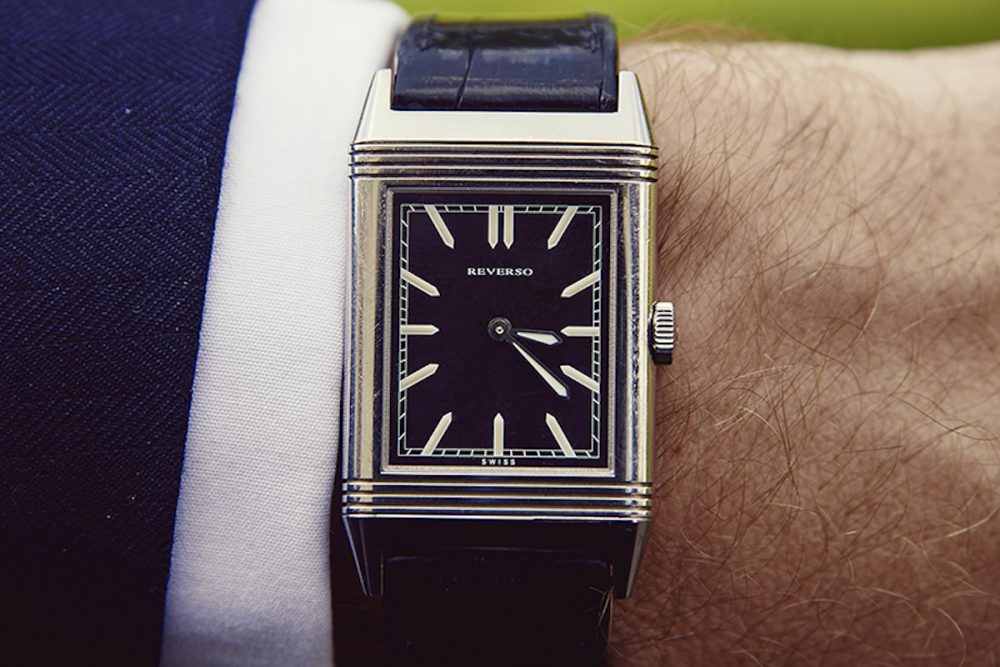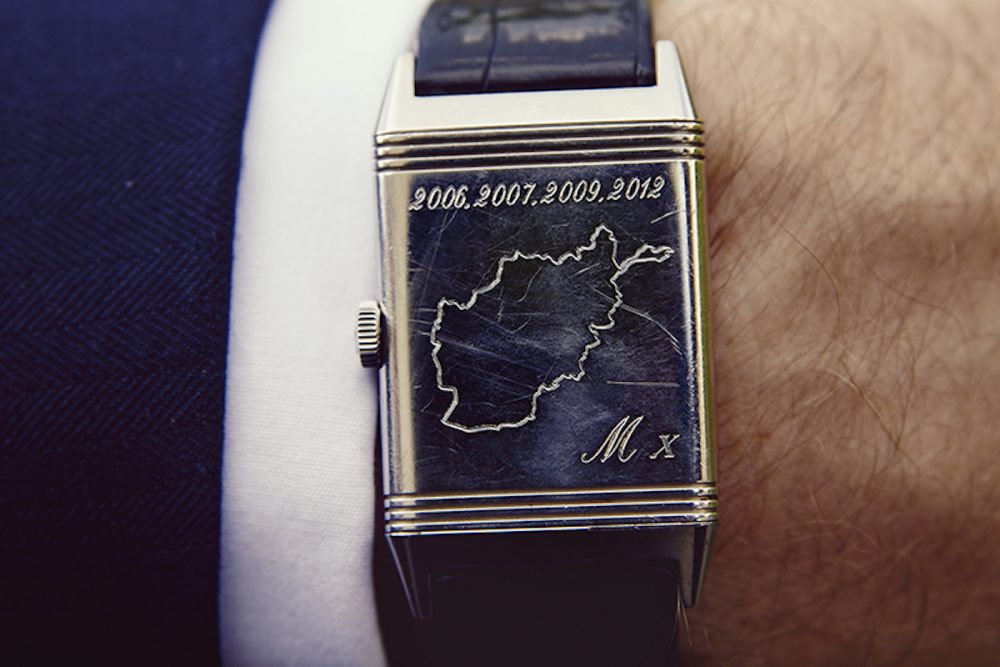 3. His first Charvet boutonnière was bought after his tour in Northern Ireland. The single item has now become a collection, spurred on by a new family tradition. "At Christmas we go to Paris to see my wife's family and always pop to Charvet to buy another boutonnière, and that has become something of a tradition.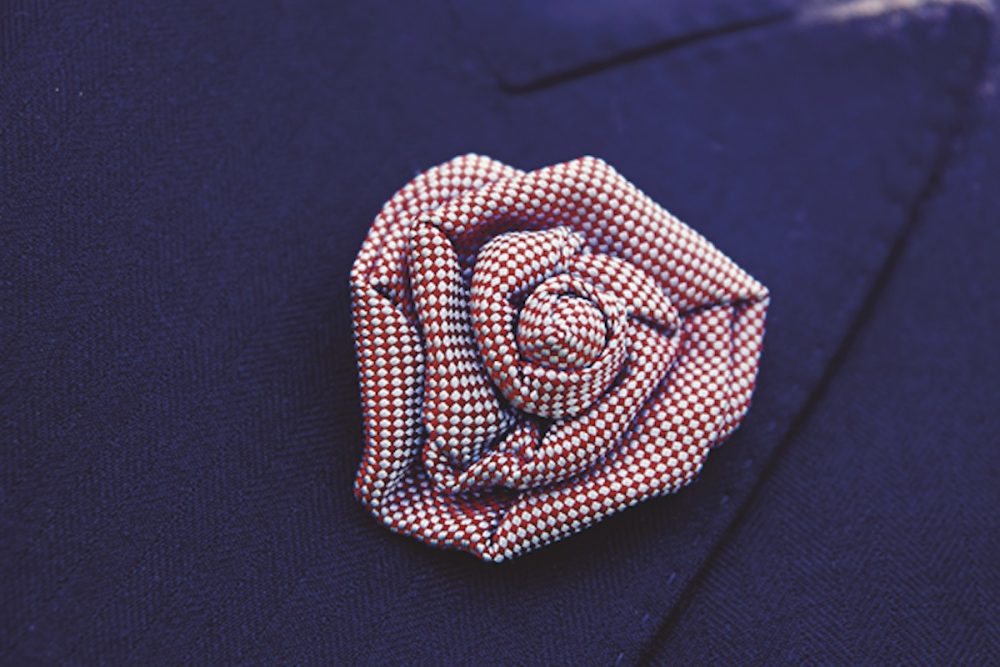 4. Contrary to expectation, when out of uniform and barracks, Piers has no temptation to pare down. "We dress up to go out," he says, which means a shirt and tie — this by Hermès is a favourite.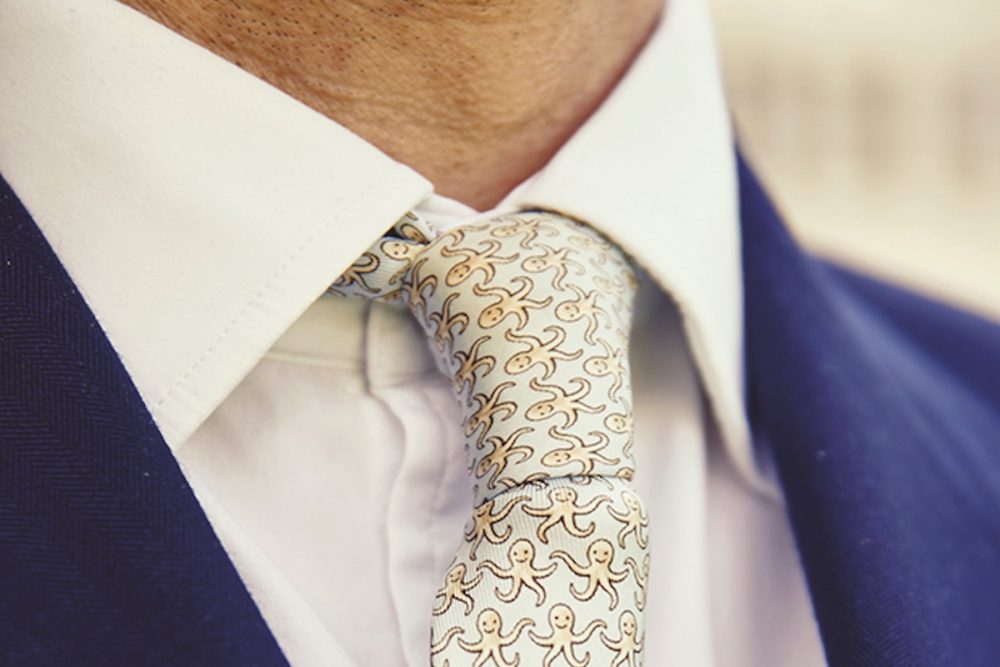 5. These 20-year-old Church's look brand new and parade-ready. Piers's tip on polishing (apart from time spent) is to use a Selvyt cloth, which really helps bring out the shine.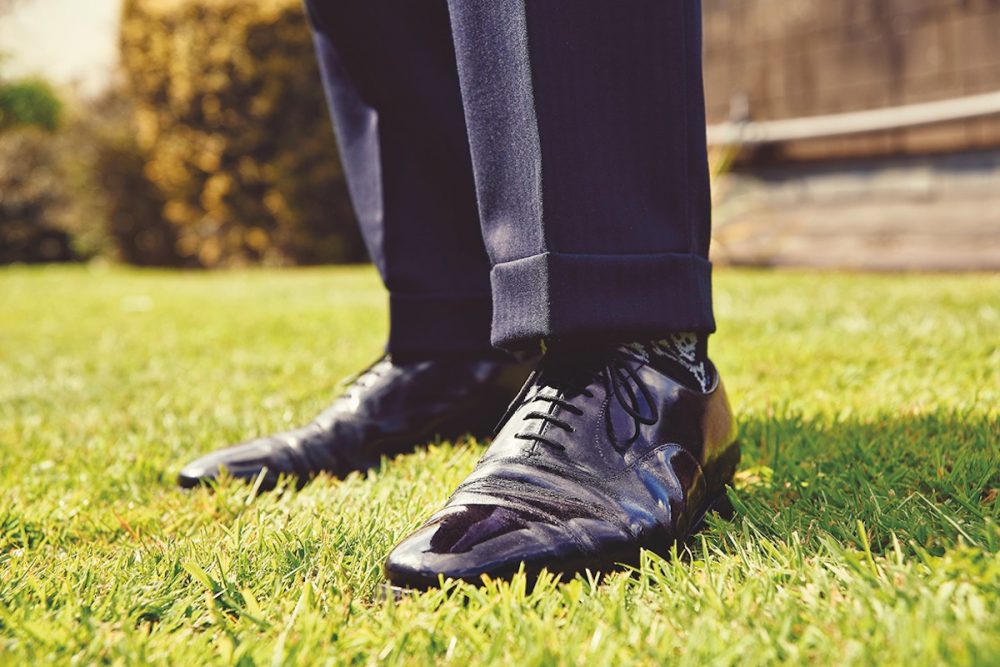 6. The Rubinacci pocket-square was an unplanned purchase. "Flicking through The Rake, you did a story on Rubinacci, and one of the features was a pocket-square of HMS Victory. At the time we were about to have a lecture from the First Sea Lord. I quite liked the idea that the First Sea Lord was cutting around with a pocket-square with HMS Victory on it. So I bought it and presented it to him as a gift. He invited me up for a rum at the Ministry of Defence. Then, having gone to buy it, I saw the Samurai pocket-square: I am a massive fan of the Bushido culture, warrior culture; there are crossovers, and they were bloody stylish, so I thought I've got to have it."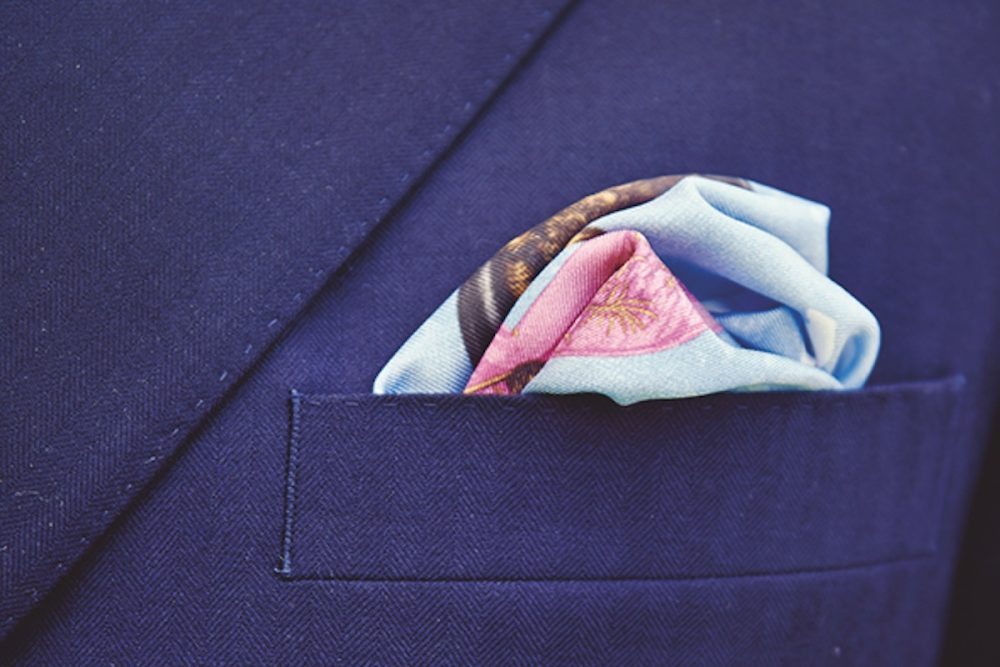 7. These cufflinks have a unique story, unlikely to be repeated in a Pocket Guide. "Early August 2012, we were out in the 'heart of darkness', a place called Gereshk in Helmand. Lots of fighting going on, and we used to have orders group every evening in this one corner of a compound, routinely at 17:30. For some reason we didn't have it one night, and an underslung grenade came whacking in, and it would have killed 10 of the commanders if we'd been there. Unbeknown to me, a platoon commander took the shrapnel out of the wall and gave it to a jeweller in London who set them into these cufflinks, and he presented them to me as a gift."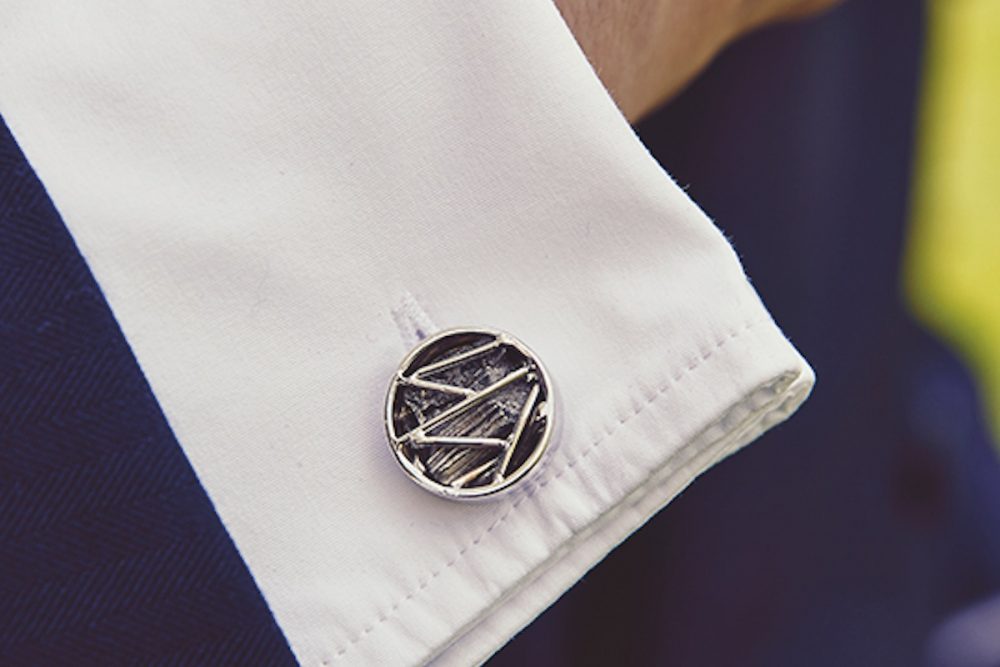 8. His velvet Broadland slippers have a reversed and interlaced design, which is the same as that of the cap badge of the Grenadier Guards. "Most companies have a 'camp colour' on their slippers, to indicate their company. As commanding officer I wanted to be impartial."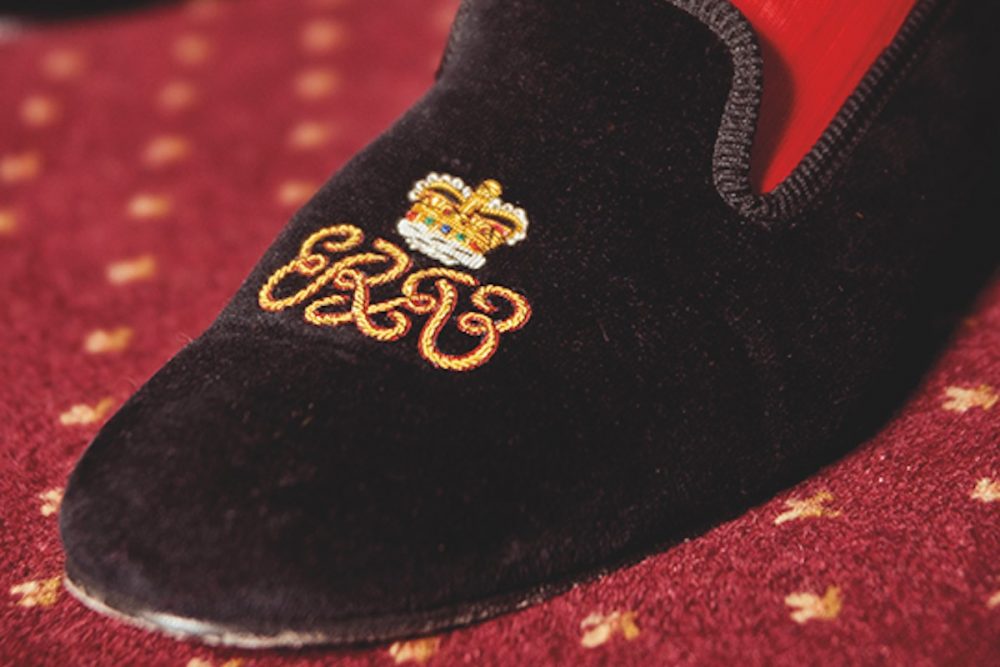 9. "I gave my old girlfriend a vintage Dunhill lighter for her birthday — I liked it so much I got one too. I found the cutter in an auction, but what is really nice is that it can only do a small gauge. So it goes well in the cigar case, where my go-to is Cohiba Maduro 5 Secretos."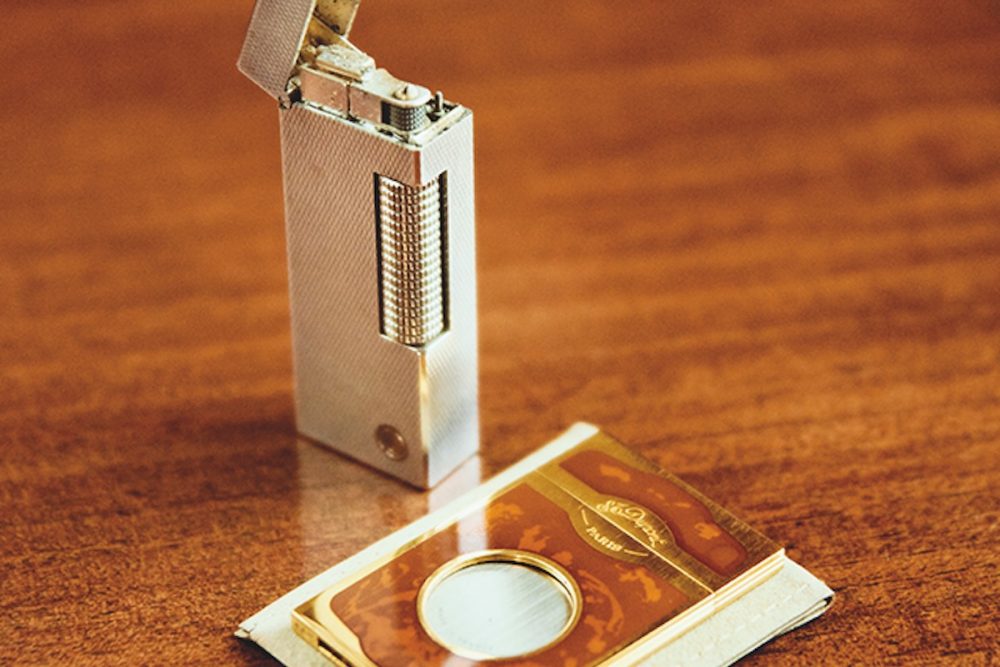 10. Medals are not there to show off, and each have a symbolism that only the wearer knows. "The Afghanistan [fourth from left] medal is most significant because of the cost of friends and the amount of times I went out there," Piers says. On the DSO [first on the left], a medal that is only issued these days to people who have undergone high-intensity tours, he says: "I was given that after the 2012 tour of Afghanistan — it's leadership in the face of the enemy, really, so it is very much a team badge. I am super-proud of it, and I'd hope the company is as well. To get one so young was quite a big deal. We did a good job so it was nice to get recognition. (See full list in main picture.)
11. He is a graduate of P Company, the fabled course for earning your parachute wings. "My first trip to Afghanistan was the first into Helmand, with 3 Para and Alamo-esque descriptions in the media in 2006. There is a Guards platoon imbedded into 3 Para, and I was part of it."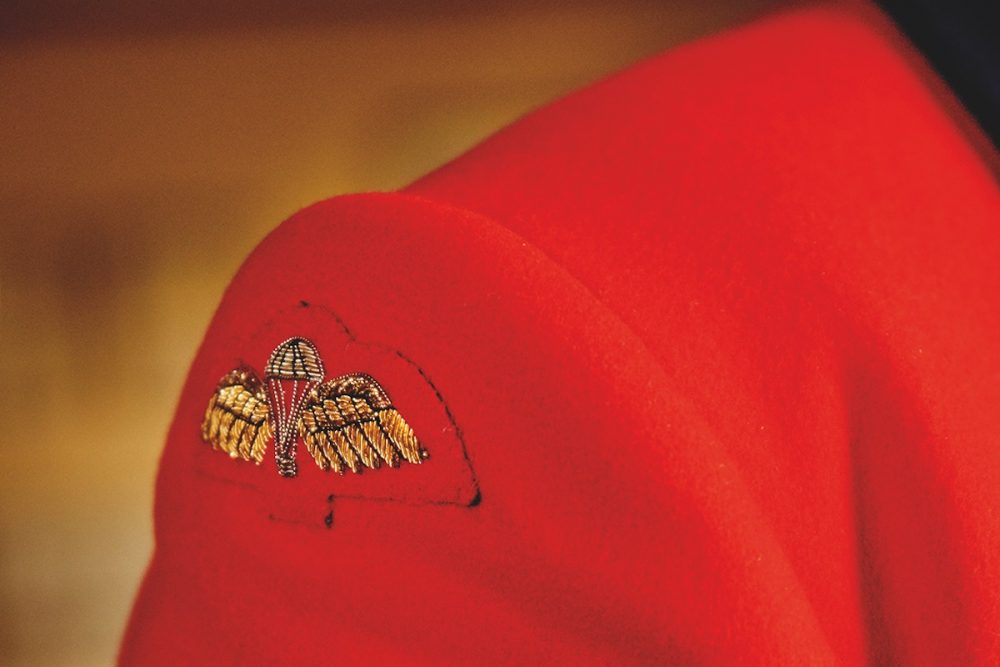 12. His studs were a stroke of luck while perusing a jewellery shop on a trip to Thailand on holiday. "I found black-star sapphires so I bought four, fully expecting to come back to the U.K. and be told they were glass. It turns out they were real and had them set into white-gold for my go-to studs.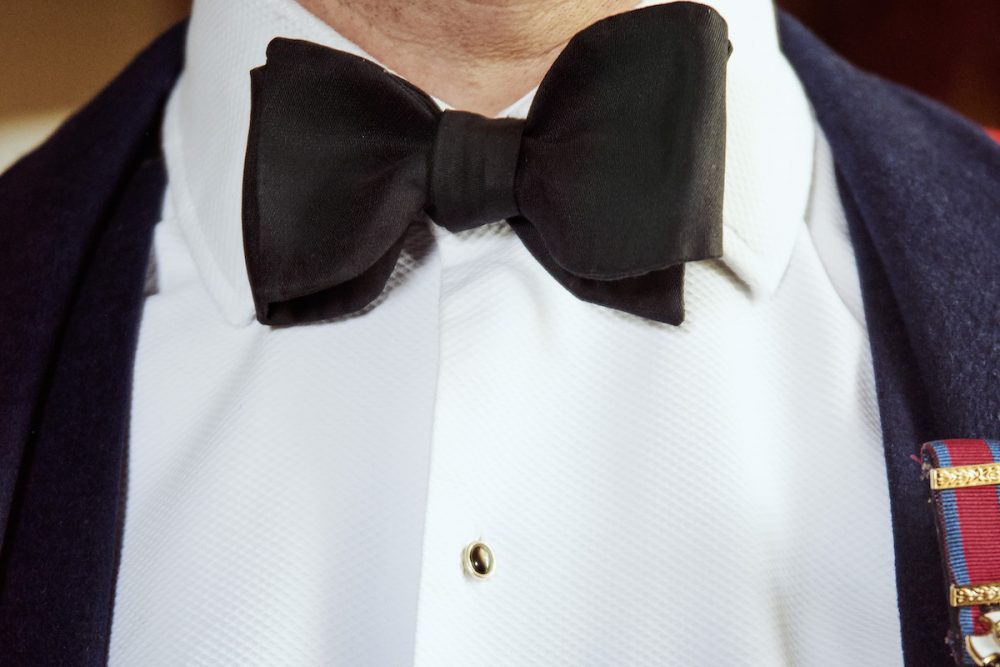 13. This Rolex was a present from his brother, who works in the city. "I looked after him a lot in his youth. A 40th birthday present, a 1940s Rolex. It is my parade watch; I was wearing it at Trooping the Colour.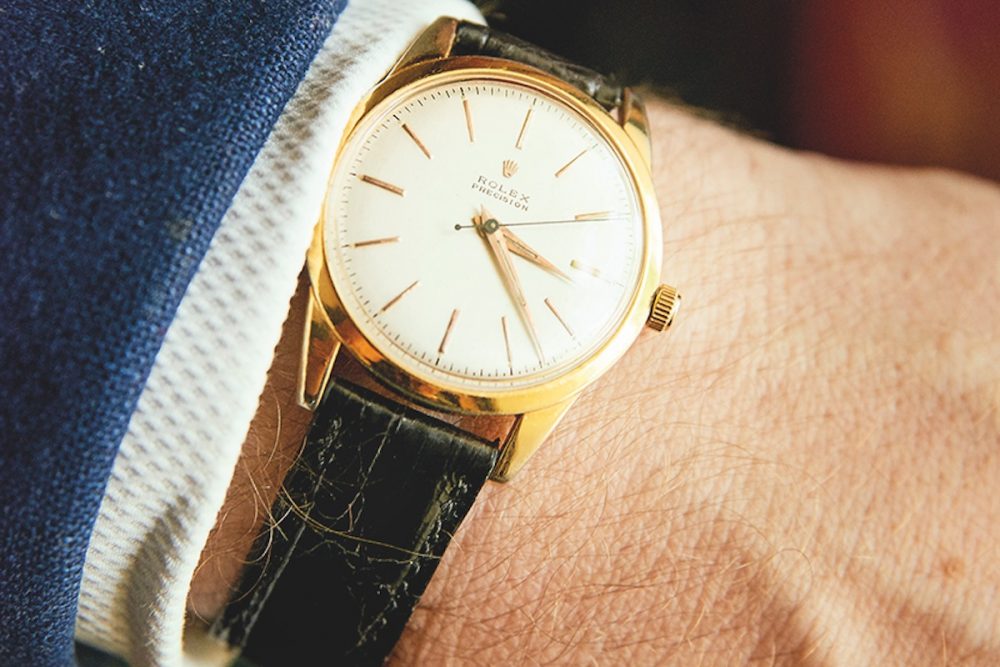 14. The cigar case fits smaller format cigars. His favourites are Cohiba Maduro 5 Secretos and Montecristo Open Eagle. There is room for an engraving on the front, but the undulations make it a complex process... Any volunteers?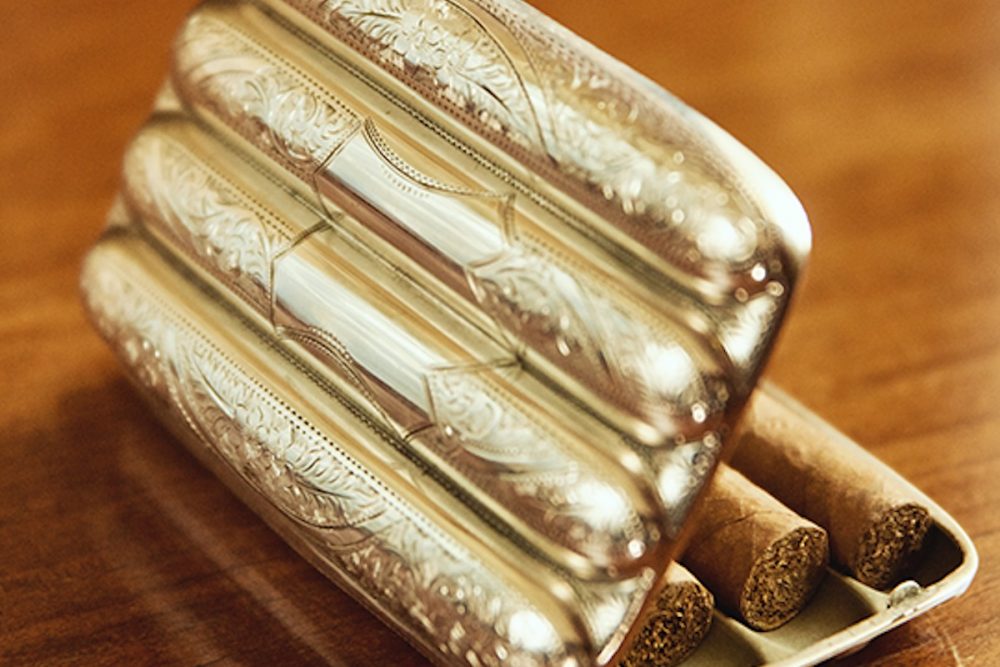 This feature originally appeared in Issue 65 of
The Rake
.