Suede reigns in Autumn
Rebellious in nature, but oozing charm and sophistication, suede can be the focal point of your outfit this autumn.
The rehabilitation of a softer, more casual, 1970s-inspired aesthetic has been quietly happening for a little while. After years of pared-back minimalism devoted to by the spiritually empty, people have realised that the sterile simplicity of clean-cut and solid designs has brought the death knell for individualism. People want to reclaim their uniqueness, which is contributing to a clothing shift towards deeper textures, flamboyancy in colour and theatrical shapes. Minimalism is centred on simplicity which is why it definitely didn't take off in the 1970s. The '70s was a complicated decade which saw pop culture and politics collide on a cataclysmic scale. It was the era of the women's rights movement, strikes and the Watergate scandal mixed in with the emergence of glam-rock. It is perhaps why the complicated and high-maintenance nature of suede became so popular during the decade. Despite this slightly unforgiving assertion about suede, there is a lot to revere about the material. It has lustful, comforting and adventurous traits, which when implemented into jackets, made by some of the most reputable menswear designers from around the world – suddenly its maintenance pitfalls are duly forgotten about. Here at The Rake we're lucky to offer a collection of suede clothing that is certainly in the top band.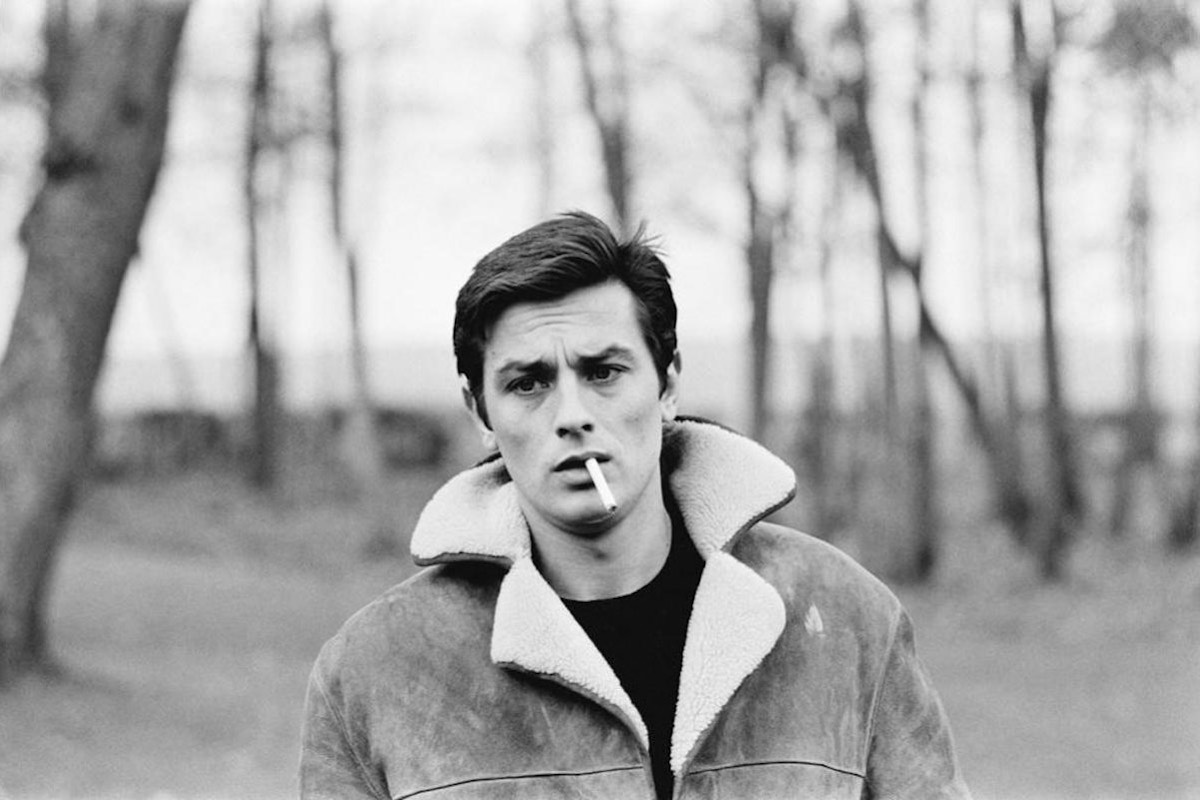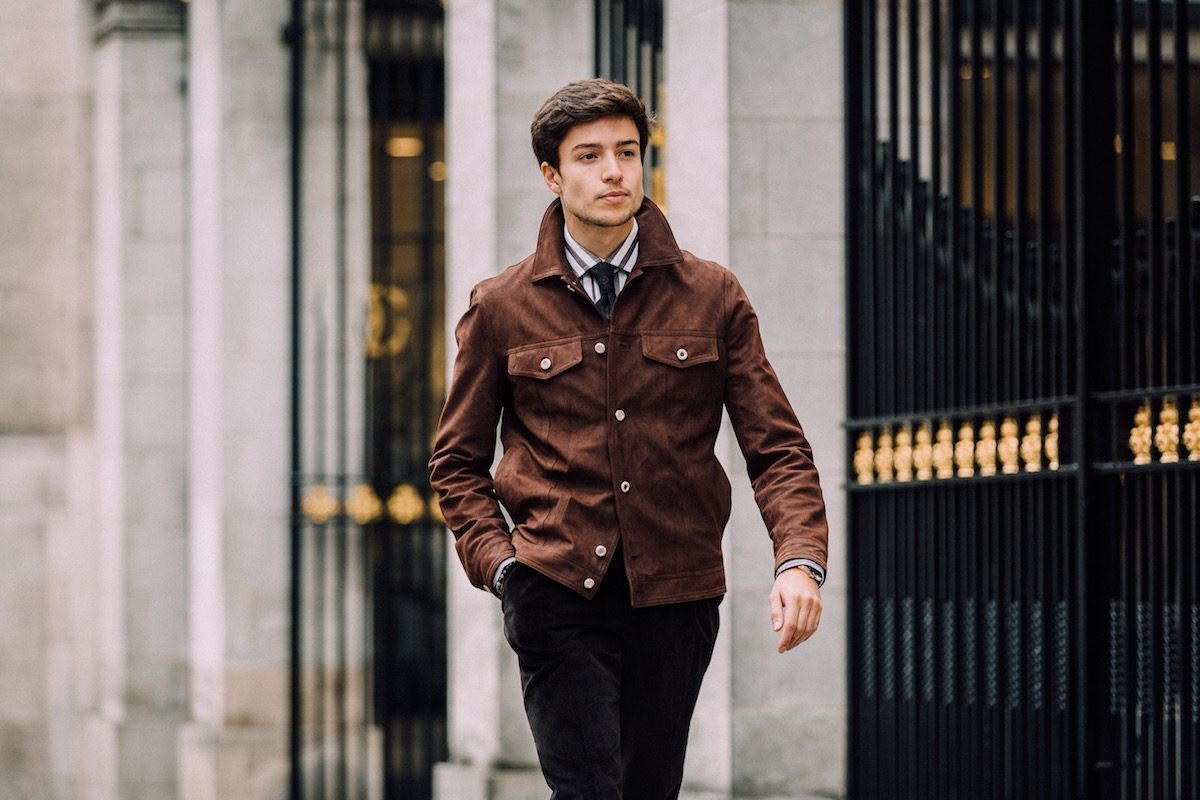 No one expresses the greatest virtues of suede as well as Alfredo Rifugio. Known as 'The King of Handmade Leather Jackets' he has been an indomitable figure of Italian craftsmanship for over 50 years. Suede in many ways has that unrivalled ability to breezily transition through seasons. Each one of Rifugio's jackets is a statement piece, with a majority of jackets known to contain over 1,800 stitches – including in the working sleeve button holes, which demonstrates the brand's sheer devotion to craft. The transition from summer to autumn is arguably the best time to don one of Alfredo Rifugio's jackets as it's warm enough for you to sport the jacket as your main piece and not have it suffocated by an overcoat. In recent years, the bomber jacket has transcended the environs of subcultural cool to become a mainstay in the modern man's wardrobe. A suede bomber jacket is also an extremely versatile autumn option and as Rifigio's designs are tailored with more sophistication than most, you can get away with either pairing them with jeans or using it is a smart casual jacket with tailored trousers and dress shoes. The brand's bombers come in a variety of hues from beige to navy in a selection of different styles from your classic bomber to a handmade cargo pocket bomber jacket. For a slightly smarter appearance, a special mention must go to their light brown suede blazer which is handmade in Naples and is wool-lined for that extra warmth. It is an indulgent and eminently practical piece that is quite unique. The brand's suede selection also comes in the form of flight jackets, Harringtons and longer safaris in extremely soft and supple textures.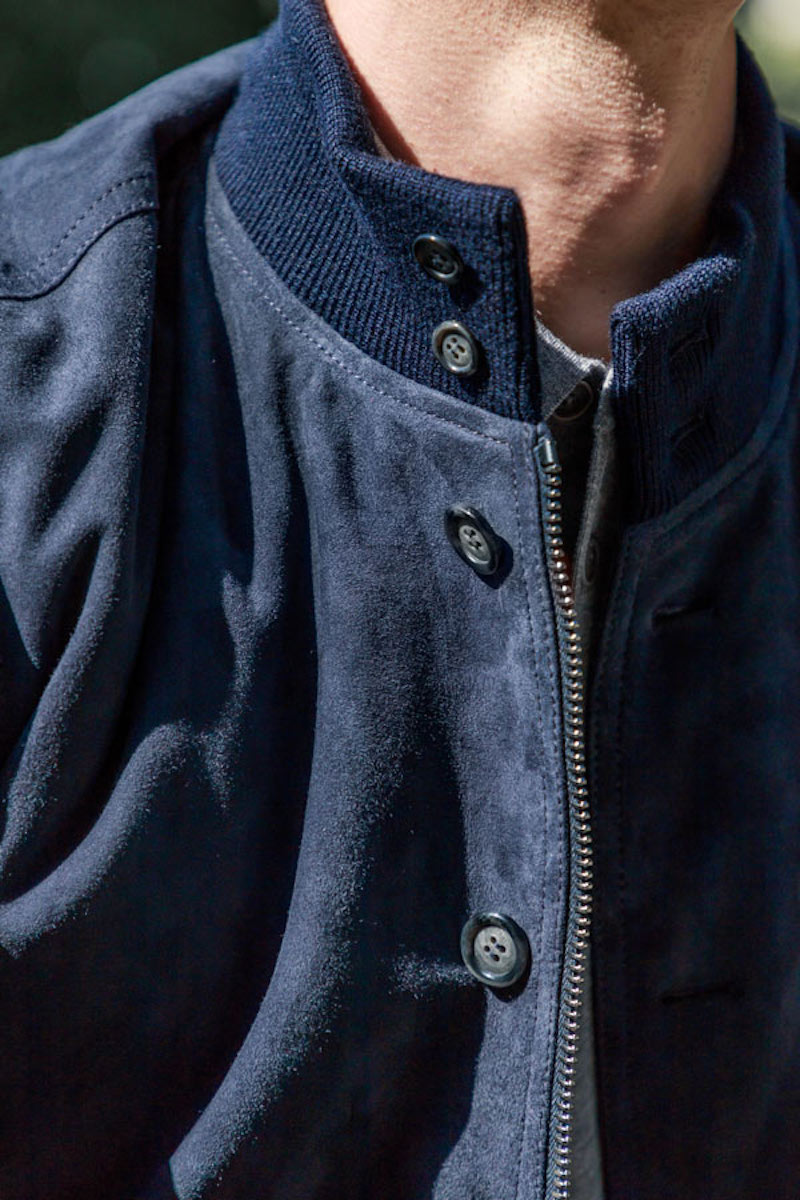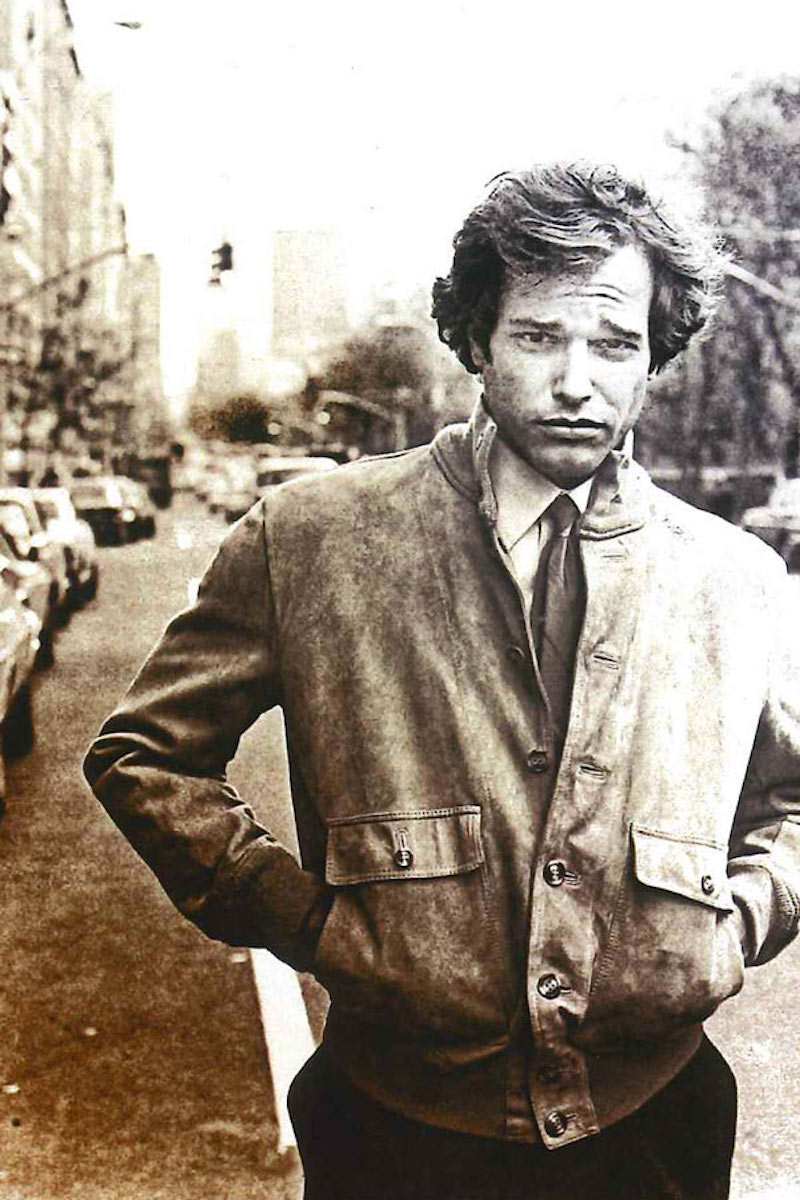 A brand synonymous with rock 'n' roll, counter-culture, renegade notoriety and testosterone-soaked masculinity is Schott NYC. It is quite fitting that they're also purveyors of undeniably cool suede jackets. Their pale blue goat suede bomber depicts this youthful, fun charm that perhaps can only be compared to the way a young Paul Newman used to carry himself. This jacket has the ability to be the centre stage of the outfit, where its beautiful shade of blue will blend in perfectly with nearly any other tone within reason. If pale blue isn't your colour the same model also comes in a rust hue and also a dark beige which is certainly more reminiscent of the brown suede jackets that Marlon Brando used to wear. At the turn of the season, when the lush green leaves still occupy the stems on the trees – a lightweight suede jacket is going to be a wise option in order not to overheat, especially if you're on the move from city to city. Made in Italy, Valstar's grey suede jacket is unlined for that lightweight feel and breathability. It features all the finer details of tailoring that you would expect from the Milanese-based brand, with its bellow patch pockets and front placket with button snaps. When inspecting the compartments of your wardrobe – the seasonal change can dictate considerable indecisiveness, but by investing in a tailored suede jacket you will be able to navigate the change in season in real style with just the right mix of sophistication and rebelliousness.