#SuitsAndSneakers pt II
Pt II of #SuitsAndSneakers concludes our delve into the most misunderstood term 'casual/formal' with two more Rakish artists on the streets of London town, captured by Garcon Jon.
Shawn Soh, Theatrical Art Director
Why do you love wearing suits with sneakers?
I have quite a large collection of sneakers and only a few pairs of formal shoes. Besides that obvious practical reason, I also really like how it looks.
How would you define your aesthetic?
I am really inspired by horror, sci-fi and monochromatic minimalism. I guess that somehow extends itself from my work to how I carry myself. In a dream world, I would be dressed in Voldemort's magnificent black cape with a pair of my favourite Nikes.
How would you define great design?
When design is at it's best, it arouses the senses, articulating imaginative personal world-views into a shared visual experience.
Why did you chose London as your home?
Where I come from isn't a place that encourages me to be who I endeavour to be. London not only has provided me with opportunities to explore my creative work, but it has also led me to meet people from all around the world. I've heard the most amazing fantastical stories about so many lives. Not to forget, the escape from my tropical homeland also allowed me to have a great winter wardrobe.
Leave us with some words of wisdom...
'When in doubt, swipe right.'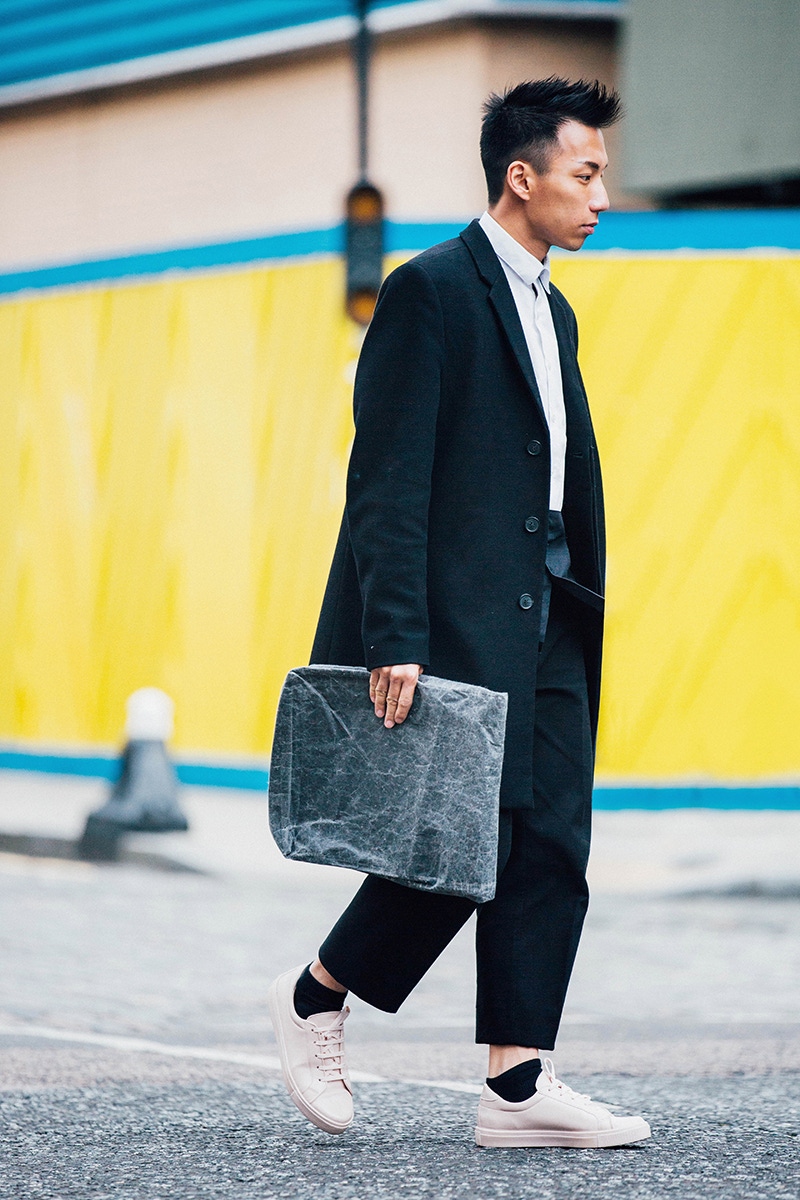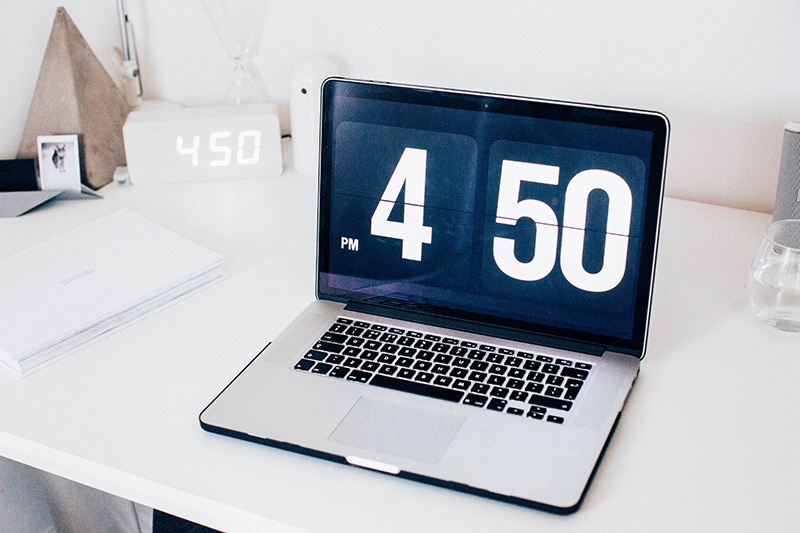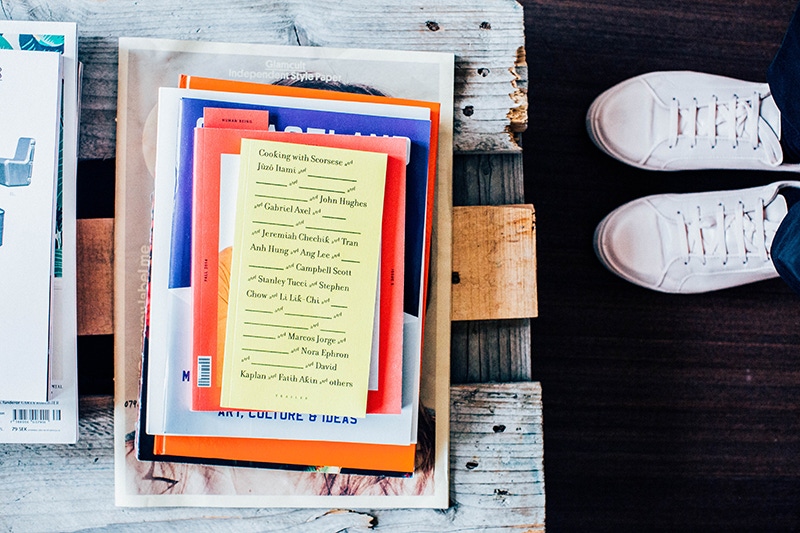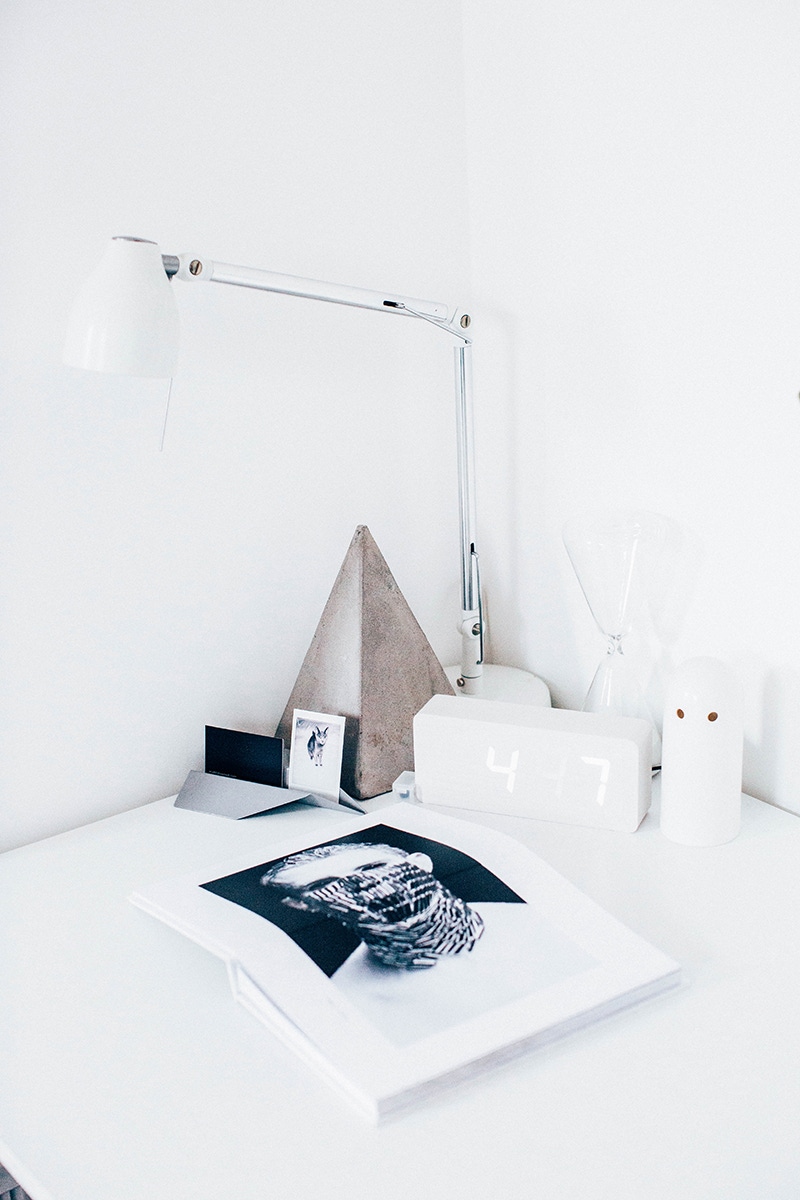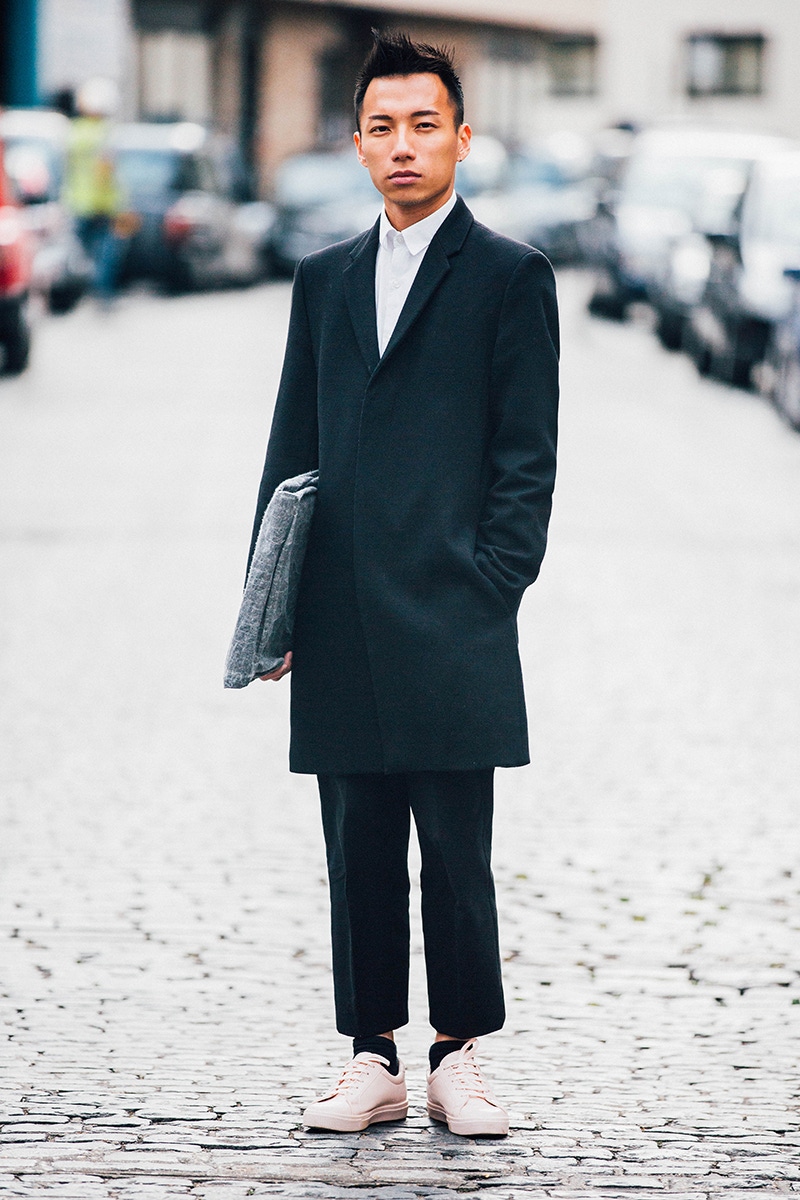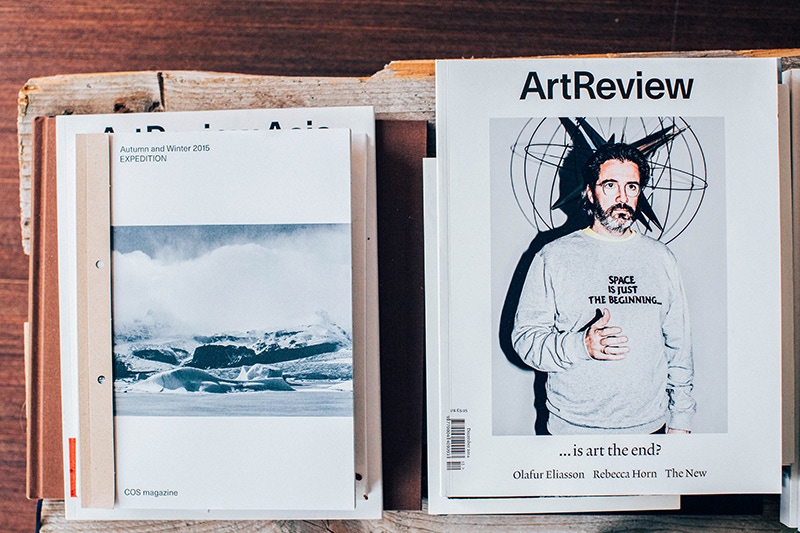 Robin E. W. Mackney, Illustrator
Why do you like wearing sneakers and suit?
I'm often running between meetings so have a need to be both smart and comfortable.
Do you always have a monochromatic palate?
Yes, I love a unified, simple look. This also relates to my passion for modernist design in architecture.
How would you describe your work?
It analyses the city. If you look the relationship between the Shard and St Pauls in the London Skyline we see a story. The Shard was built at a time of economic uncertainty so we ask, is that a sign of vulgarity or triumph? In terms of technicality, it's 2D architecture driven. For me the art is in the way it's set out on the page.
Describe yourself in 5 words.
Messy, passionate, thinker, creative, driven.
What did you want to be as a boy?
A fighter pilot. I love the idea of speed and the glamour which comes with the role. Unfortunately at 6'4 it was never a real prospect for me. As a child I always had Lego around me so building on some form has always been a passion.
Leave us with some words of wisdom.
'There's a lot of stress in life so I strive to make my life as simple as possible. Have a minimal amount of possessions but make sure each one is cherished.'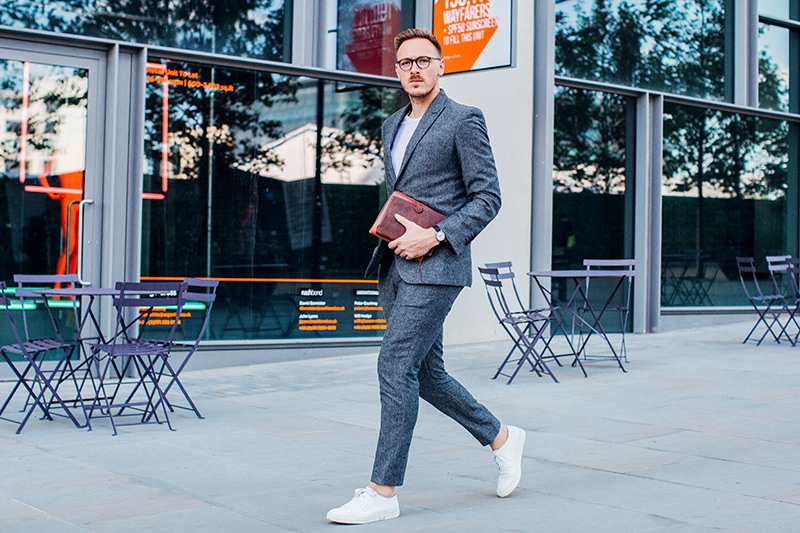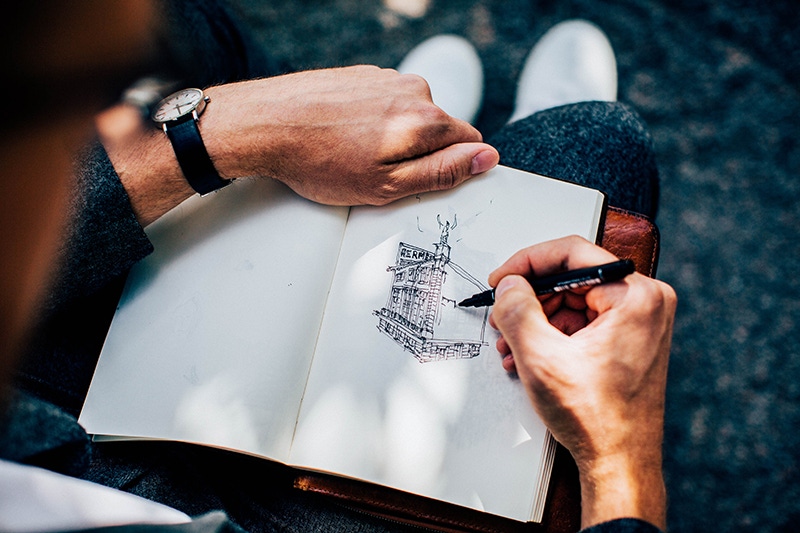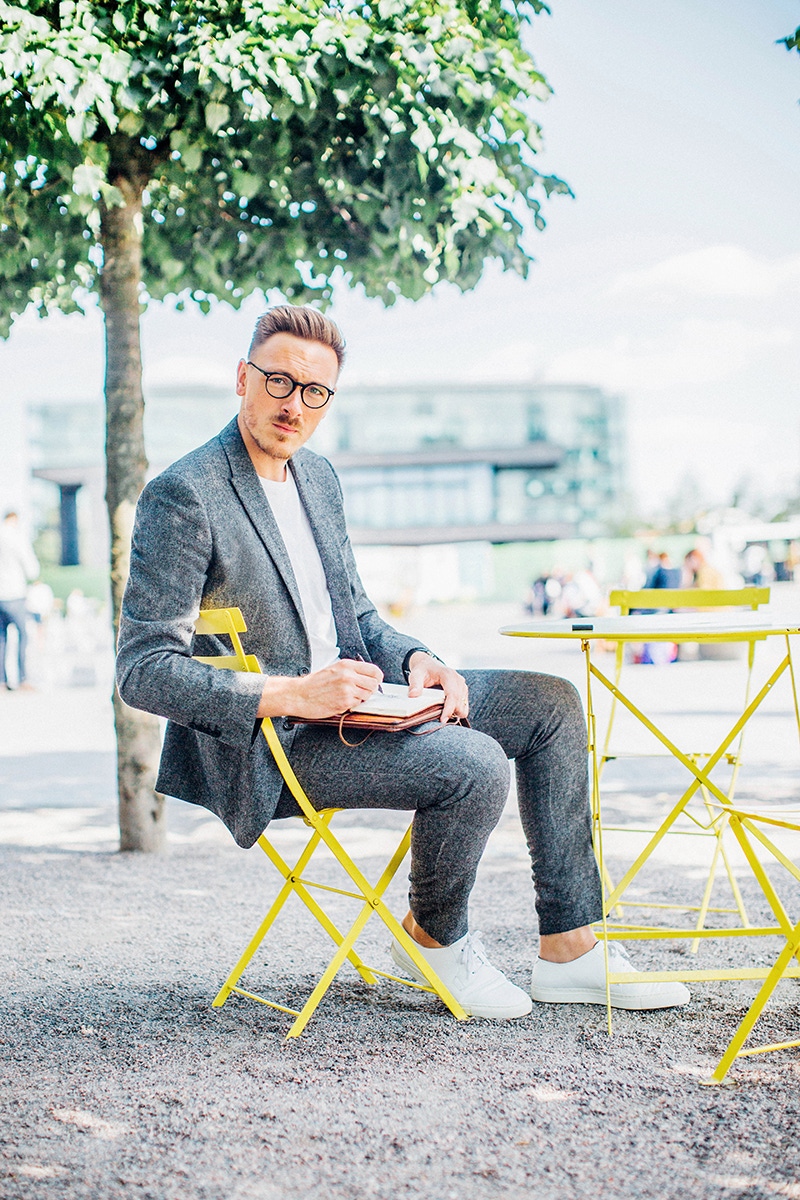 Take a look at pt I here.