SYSTEM OF A DOWNPOUR
Loro Piana have always been pioneers when it comes to textile performance. Their new Rain System range, which includes a water repellent treatment, takes technical fabrics into uncharted territory.
In late 1966, the most lauded act in popular music history were suffering serious ennui. The staples of rock music — guitars, drums, twin-track recording gear, punishing touring schedules, three-minute chorus-and-verse singles, vacuous album concepts — no longer sated their creative hunger. Instead, given carte blanche by EMI, they started to dabble not only with exotic instruments — ukuleles, sitars, tablas, darbukas, mellotrons — but also backwards guitar riffs, speeded-up piano solos, epic orchestral segues and avant-garde album concepts. I mention this because a similar vociferous hunger for experimentation, for expansion of repertoire and, crucially, for improvement has characterised Loro Piana's approach to textiles since its founding, almost a century ago, in Quarona, Italy. "Our whole history is about innovation in fabric manufacture," a spokesperson for the brand — 80 per cent of which was acquired by LVMH in 2013 — tells The Rake. "Unique knowledge that has been developed, built up, over almost a century can today be exploited by discovering and selecting the rarest raw materials, converting the fibres into the finest yarns, and producing the most beautiful fabrics. Only if you master each single step of the process can you really innovate." Pier Luigi, the son of the brand's grandfather, Pietro, once told The Rake that sourcing fine fabrics "is like being in a kitchen: if you have the best raw ingredients, you have to be a pretty bad chef to ruin the end product". The 'chefs' in Loro Piana's case, of course, are seasoned craftspeople with intimate knowledge of how cashmere and wool behave and function, while the quest to improve the brand's fabric offerings remains tireless. Pier Luigi's mission to elevate Loro Piana's material repertoire has seen him scour the world for fresh raw materials: whether it's visiting Peru in search of the fleece of the Golden Vicuña, or his discovery of sacred lotus flowers, which grow only on lakes in Myanmar, from whose stems one of the most breathable and lightweight fabrics in existence can be made.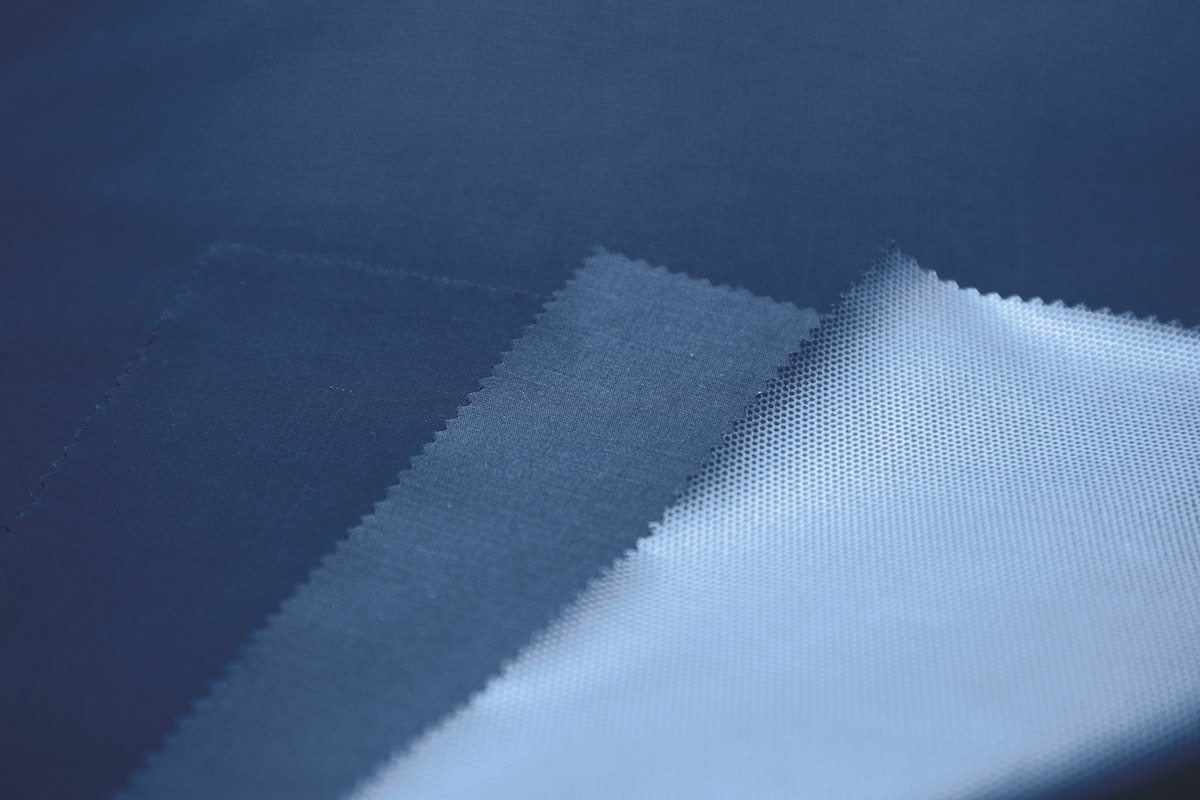 Nowadays, the Piedmont-based company is making huge strides in the area of technical fabrics, with cloths that have been engineered specifically to improve their performance against variables such as weather and body heat. The first thing to note about Loro Piana's approach, though, is the brand's recognition of the need to build upon and enhance, rather than usurp, the exceptional qualities evolution has already provided. "The highest-performing materials, such as wool and cashmere, have been provided by Mother Nature," the spokesperson explains. "A deep knowledge of all of their features is required to preserve and finally integrate them with human engineered materials." A case in point is Loro Piana's recent Volare collection, a batch of wool, cashmere, silk and linen fibres that were given vastly more breathability, stretch and comfort when mixed with fibres engineered by man rather than nature. Now, with their new range of technical sports fabrics, Loro Piana have raised the bar higher than ever, the fruits of their latest labours being garments that offer exceptional lightness, thermal insulation and imperviousness to the elements, meaning that wearers can flit between work, travel, leisure and sports activities without compromising the kind of sartorial panache that the brand's followers see as
de rigueur
. One of the major new technologies is the PFC-Free Rain System®, a water repellent treatment that can be applied to all Loro Piana fabrics (including non-laminated ones), which forms an invisible barrier around every fibre. Comparable to how Teflon makes kitchenware behave, it ensures that dust, dirt and water-based stains are not absorbed and can be wiped off in an instant. This not only makes clothing look sharper, cleaner and fresher on a day-to-day basis, but also makes it vastly more durable (and regular readers will be finely tuned to one of our major tenets: a garment is for life, not just for spring/summer).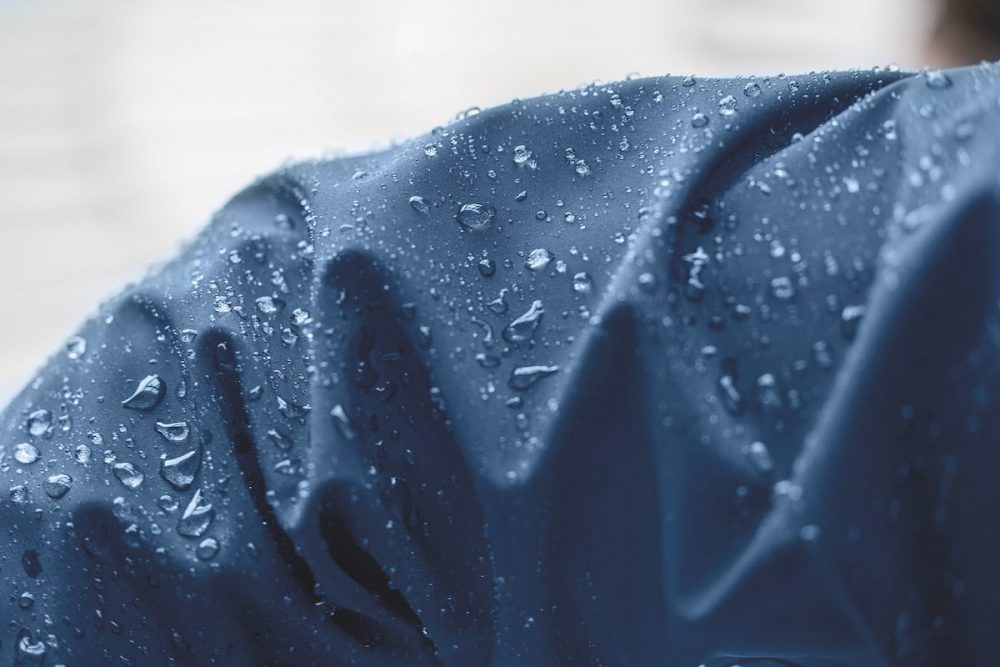 In the case of Storm System®, the above technology is used in tandem with light, thin, elasticated hydrophilic membranes. Pore-free, water resistant and breathable, these apply the principle of osmosis to the back of the fabric, wicking away water vapour and blocking ambient humidity from the wearer. Green Storm System®, meanwhile, as the name implies, protects the wearer from adverse weather in an environmentally benign way, its bio-based membrane having been sourced from renewable plant resources and treated in a way that inflicts no toxic substances on the natural world that provided it. "Earth has been around billions of years," as our source points out, "but in the last 50 we've used natural resources faster than the planet can regenerate. It's not only the use of harmful chemicals but the preservation of the resources depleted by indiscriminate use." From a chin-stroking scientific perspective, perhaps the most arresting of Loro Piana's new technical fabric innovations is Clima System®, in which ultra-fine fibres join forces with the world's thinnest material, graphene — an allotrope of carbon made up of a single layer of atoms arranged in a honeycomb-like lattice network. When placed against human skin, this layer absorbs the body's natural heat and redistributes it throughout the garment. "It's been embedded into a membrane that homogenises body heat in a few minutes, eight times faster than a traditional membrane," our source explains.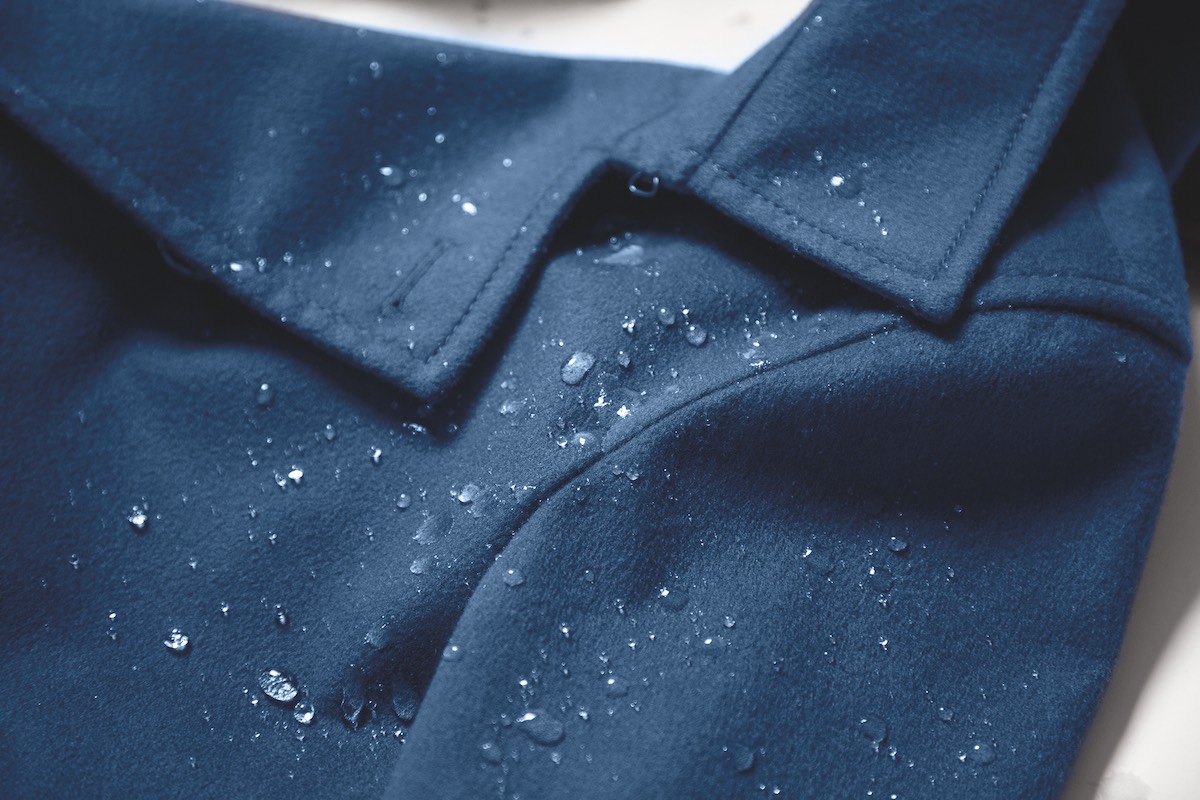 "Over the last few years, graphene has been one of the hottest topics worldwide. Despite the fact that it has probably existed for centuries, it was only successfully isolated less than two decades ago: from that point of view it's one of the youngest materials available. We're far from knowing all of its features and how these can be exploited. We've been partnering with a world-class organisation that not only produces graphene in a demonstrably sustainable way but also has a deep knowledge of the properties of the materials and how to set them." For Loro Piana, the technical fabrics narrative is an endlessly exciting one. All the more so, the spokesman says, given that we're at such an early stage of its plot arc. "Plants are only one of the possible sources and only one of the possible approaches," he says. "We concentrate on the origin of our materials, and on trying to reduce dependency on non-renewable resources when complete elimination is not yet possible. We believe that wool, in particular, is one of the most technical fibres, if not the best one, and its features can be strengthened and valorised according to the end use. The introduction of bio-based materials is not the target itself, it's a way to reach the target." With experts of this calibre, standing on the shoulders of five generations of innovators in the field, so determined to see their material quest as a journey with no final destination, expect nature and technology — the Lennon and McCartney of fibre evolution — to be producing better, more efficacious technical fabrics with each passing year. You can also view this feature in Issue 77 of
The Rake
- on newsstands now. Available to buy immediately now on TheRake.com as
single issue
,
12 month subscription
or
24 month subscription.
Subscribers, please allow up to 3 weeks to receive your magazine.