TAG Heuer Donates Pièce Unique Heuer 02T for Revolution x The Rake Covid-19 Solidarity Auction
TAG Heuer has created a Pièce Unique Heuer 02T for Revolution x The Rake Covid-19 Solidarity Auction with their special
#StayHome
logo.
When it was launched in 2016, TAG Heuer's in-house automatic tourbillon chronograph literally shook up the industry. The first reason was, of course, its price, which when released, was exactly fifty dollars less than 16,000 US dollars, making it the most accessibly priced Swiss made tourbillon in existence. The second reason that the industry was wringing its collective hands in disconcertment was that TAG Heuer also had the audacity to submit each and every one of these movements to COSC —the independent Swiss body in charge of chronometer certification — for maximum daily deviation of minus 4, plus 6 seconds. What's the big deal about this? OK. Let's go back to 1801 when Abraham-Louis Breguet, the Muhammad Ali of watchmaking, invented the tourbillon. In an attempt to combat the erosive effects of gravity on the regulating organ of the watch when it was in the vertical position, Breguet came up with the incredible idea of placing the balance, hairspring and escapement inside of a cage that rotated once on its own axis every minute. In so doing it average the error caused. Once incredibly rare, today tourbillon wristwatches are one of the most popular complications thanks to the advent of the industrial era, where CNC machining, wire erosion and even LIGA (a process where components are grown galvanically) allows the creation of components with incredible precision and speed. But most tourbillons have two things in common. They are expensive. And they are not tested for their accuracy. Of the innumerable brands that make tourbillons there were but two that actually certified their watches as chronometers, Patek Philippe and Chopard L.U.C.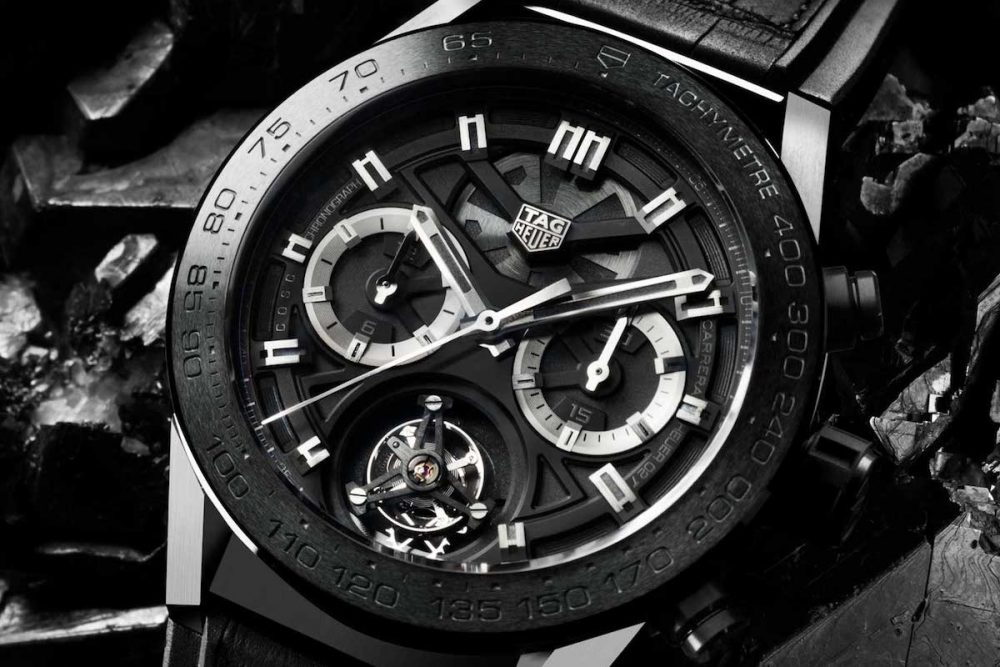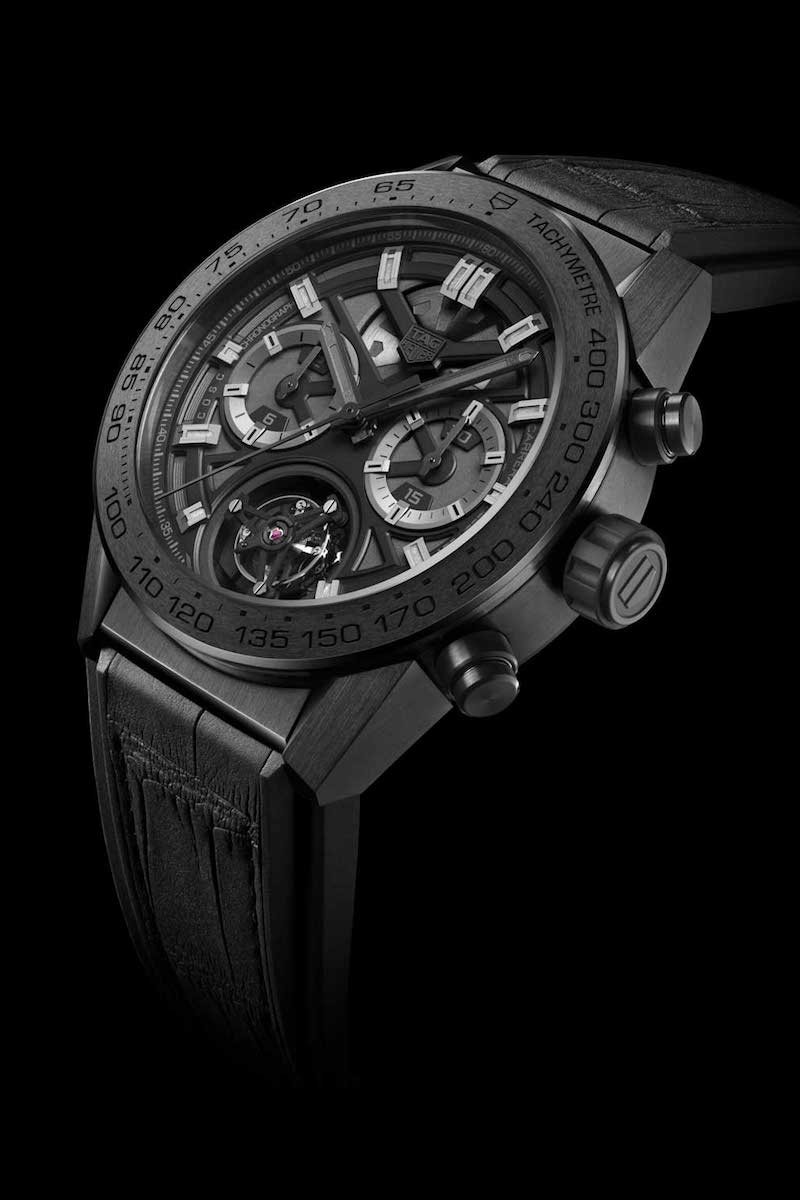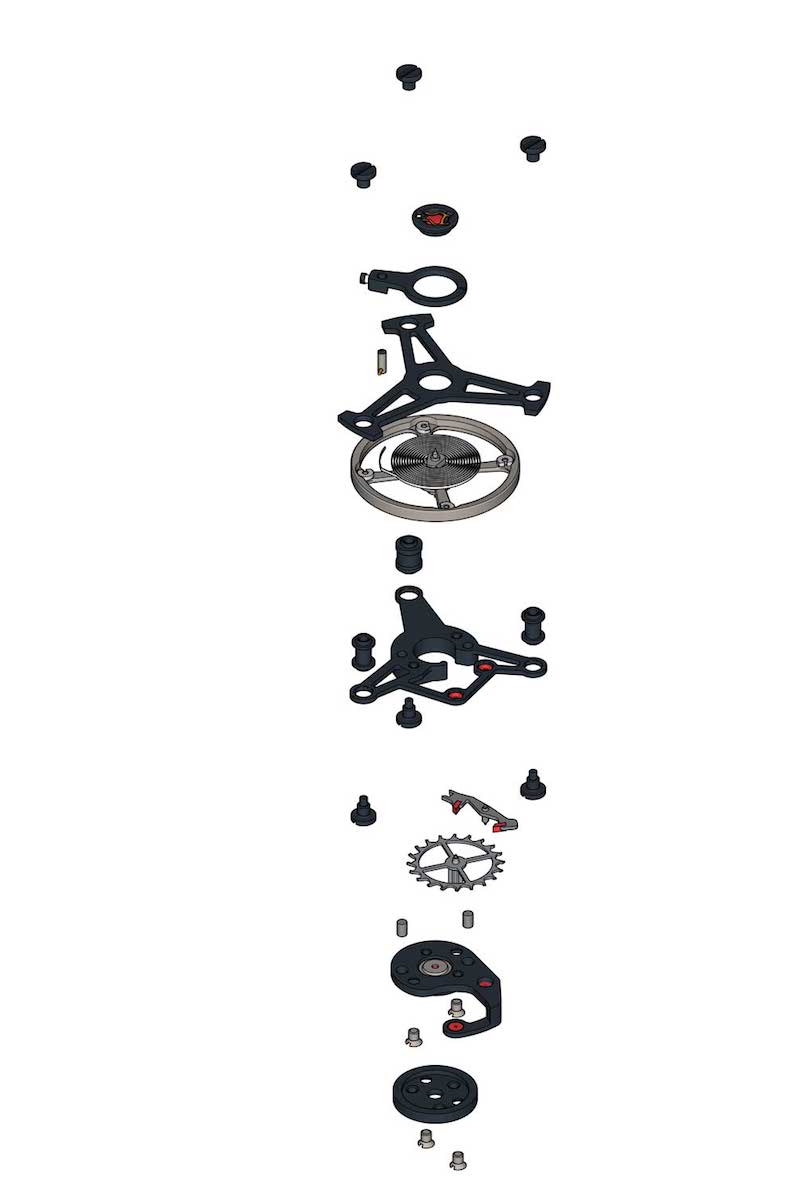 So TAG Heuer understood correctly that the first question that would be asked when they launched the world's most accessibly priced tourbillon would be, "OK it's lower in price but how well does it work?" By becoming one of only three brands that chronometrically certifies their movements, they brought a swift and emphatic end to that conversation. In 2018, TAG Heuer proceeded to one-up the other two brands by switching from COSC certification to certification from the famous Observatory in Besancon, which tested entire finished watches as opposed to COSC which tested movements (at the time). In addition to the other certified tourbillons, neither of which are chronographs, meaning the TAG Heuer 02T is the only chronometer certified tourbillon chronograph in the world. (Renaud and Papi made a few COSC certified tourbillon chronographs for Breitling in 2005, but those watches were a tiny production and costs more than 10 times as much.) Please see
here
to view all of the auction lots.
So how did TAG Heuer make the world's only tourbillon chronograph chronometer and price it so affordably? Says Guy Semon, the man behind the project, "We identified that the most expensive cost related to tourbillons was the amount of time it took a watchmaker to regulate one properly. So we created a movement where the tolerances for our components are so high it can be assembled and without any regulation run within the COSC tolerances of minus 4 plus 6 seconds a day." Says TAG Heuer's director of heritage Catherine Eberle, "Since this watch launched four years ago, it has become one of the modern icons in our brand. A watch that expresses all our history in precision timing but now utilizing a great technical step forward to provide an unbeatable value proposition." When approached about our Covid-19 Solidarity Auction it was the decision of TAG Heuer's, outgoing CEO, Stefan Bianchi and, incoming CEO, Frédéric Arnault to offer a unique execution of the Heuer 02T. On the watch's fully skeletonized dial, instead of the typical TAG Heuer logo we find the "inverted logo" which resembles the silhouette of a house. This logo along with the hashtag #stayhome was used throughout the period of self-isolation and shelter at home around the world as a symbol of unity and support by TAG Heuer. Says the brand's Heritage Director Catherine Eberle-Devaux, "We thought it would be extremely fitting to create a unique watch with a skeletonized dial and featuring this 'Stay Home' logo which became very meaningful to the TAG Heuer community throughout the Covid-19 lockdown."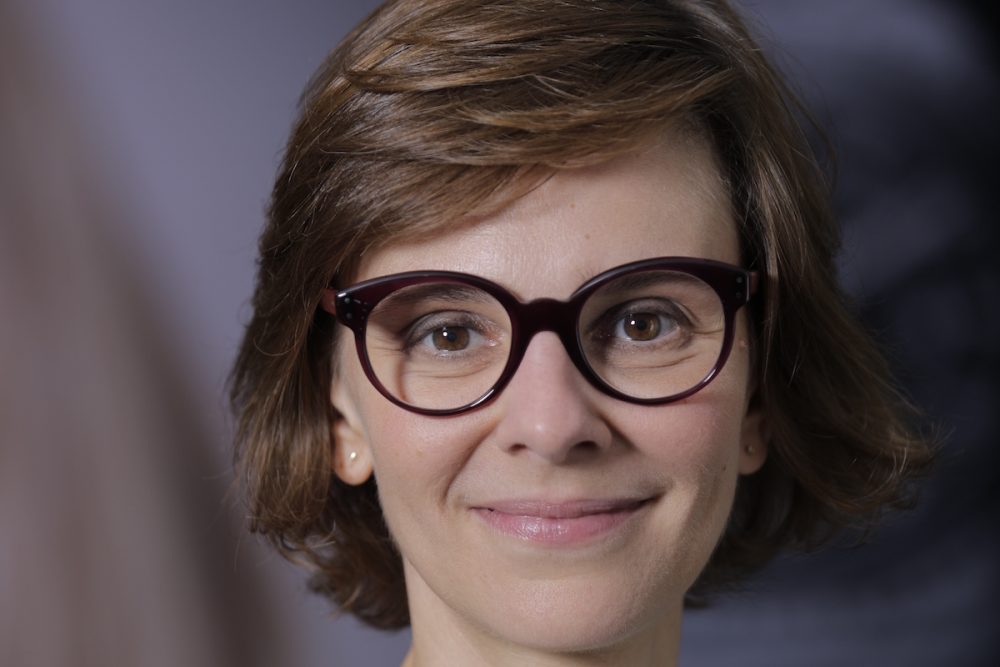 As this watch will be a piece unique, the watch will only be ready in fall however Eberle explains, "We would love to invite the winning bidder to come and visit us in La Chaux-de-Fonds and tour both our manufacture and our museum." Finally, the winner will also be invited to the Monaco for either the E Grand Prix, the Grand Prix Historic or the F-1 race in 2021. There he or she will be invited to dinner with Eberle and myself. We would like to thank TAG Heuer for this combination of an extraordinary watch and a wonderfully unique experience.