Taking The Rake Tailored Garments For A Spin
When it comes to The Rake Tailored Garments, not many do it with as much style as The Rake's CEO. Wearing the cream flannel suit, he along with our very good friends Pierre and Gregory Perego of Perego Cars, took a few icons out for a spin against an idyllic Swiss backdrop. Old friend Hedi Sersoub of The Mechanists was in tow photographing.
Combining comfort with immaculate style, The Rake Tailored Garments can extend the possibilities of the open road ahead in all cylinders of life. As part of the special collaboration between The Rake and The Bunker, our CEO, Alain Gafundi, and friends and also brothers Pierre and Gregory Perego of Perego Cars each took to the wheel of some magnificent cars, with Hedi Sersoub of The Mechanists photographing. Kindly loaned for day by Perego Cars, Alain drove a red Ferrari Testarossa, Pierre, put his foot down in a beaming Ferrari 365 GTB4 Daytona, in yellow and Gregory cruised in a black Ferrari 512BB Carburateur, which is in original condition. The old-fashioned splendour of the cars motoring along the roads of the idyllic Swiss countryside, was made all the more delectable by each driver sporting The Rake Tailored Garments in their own unique way.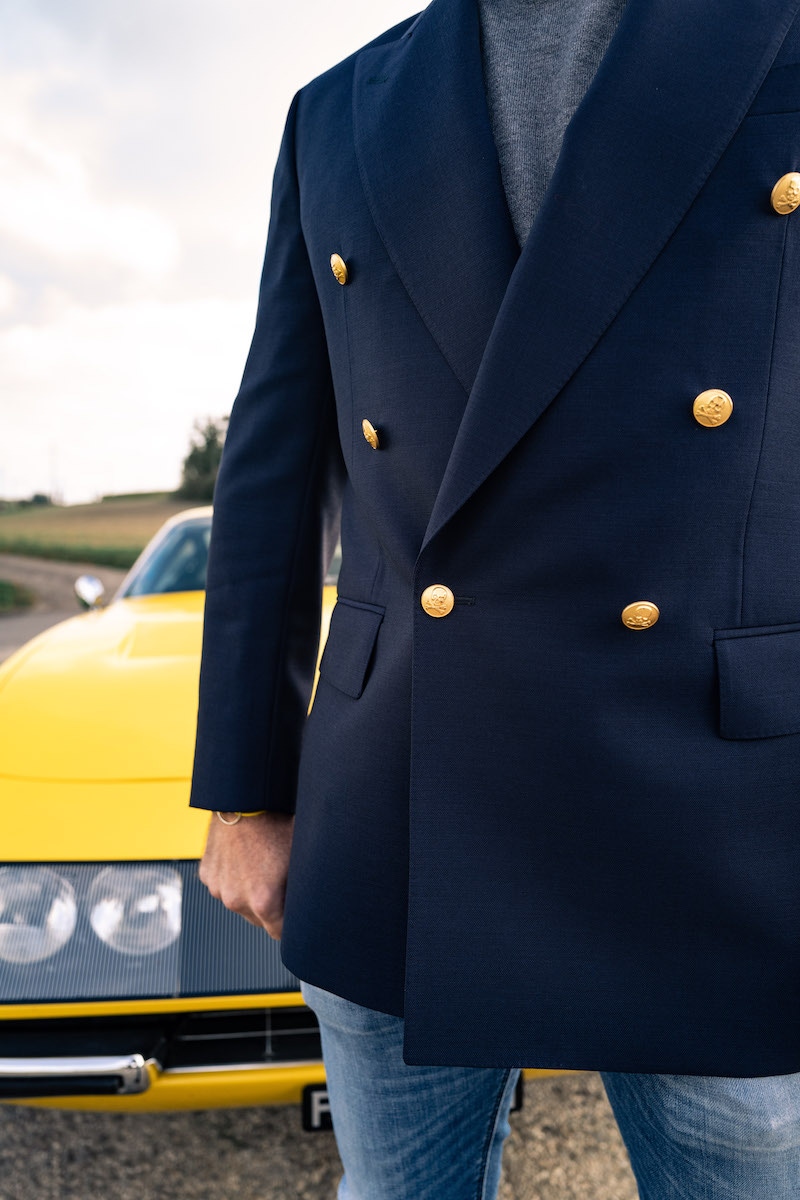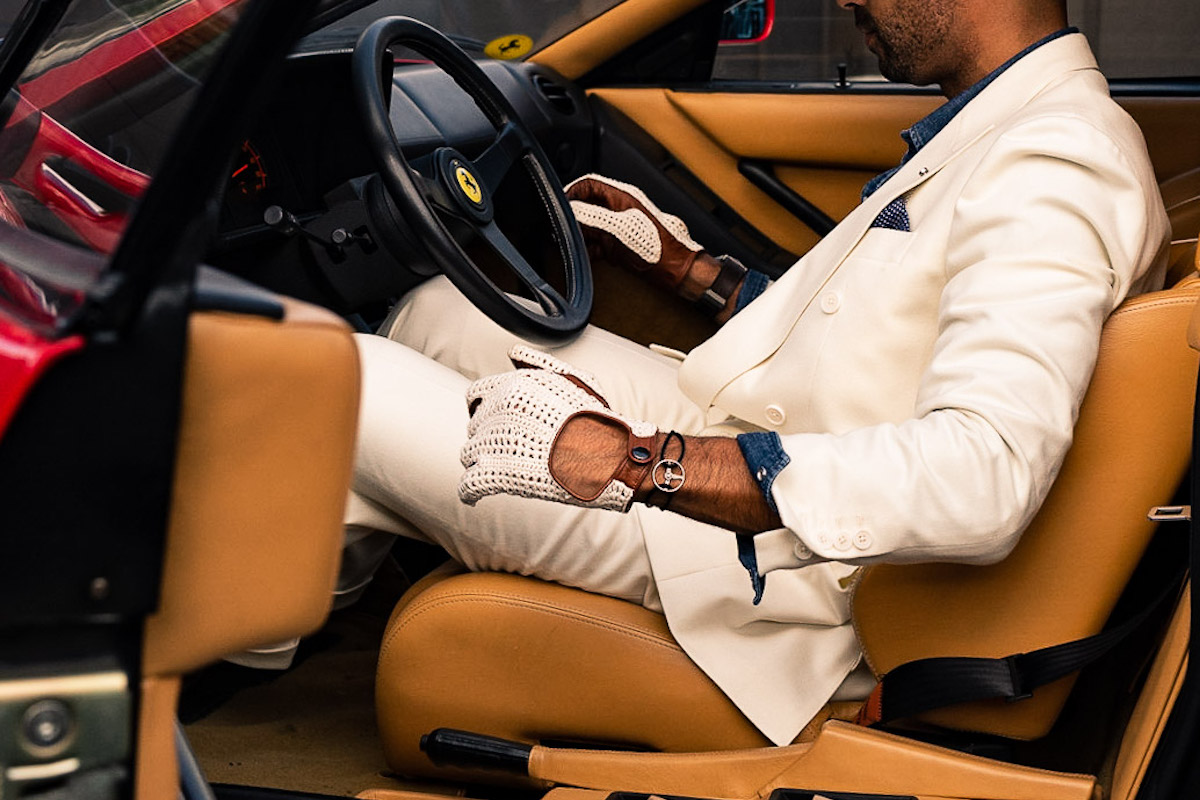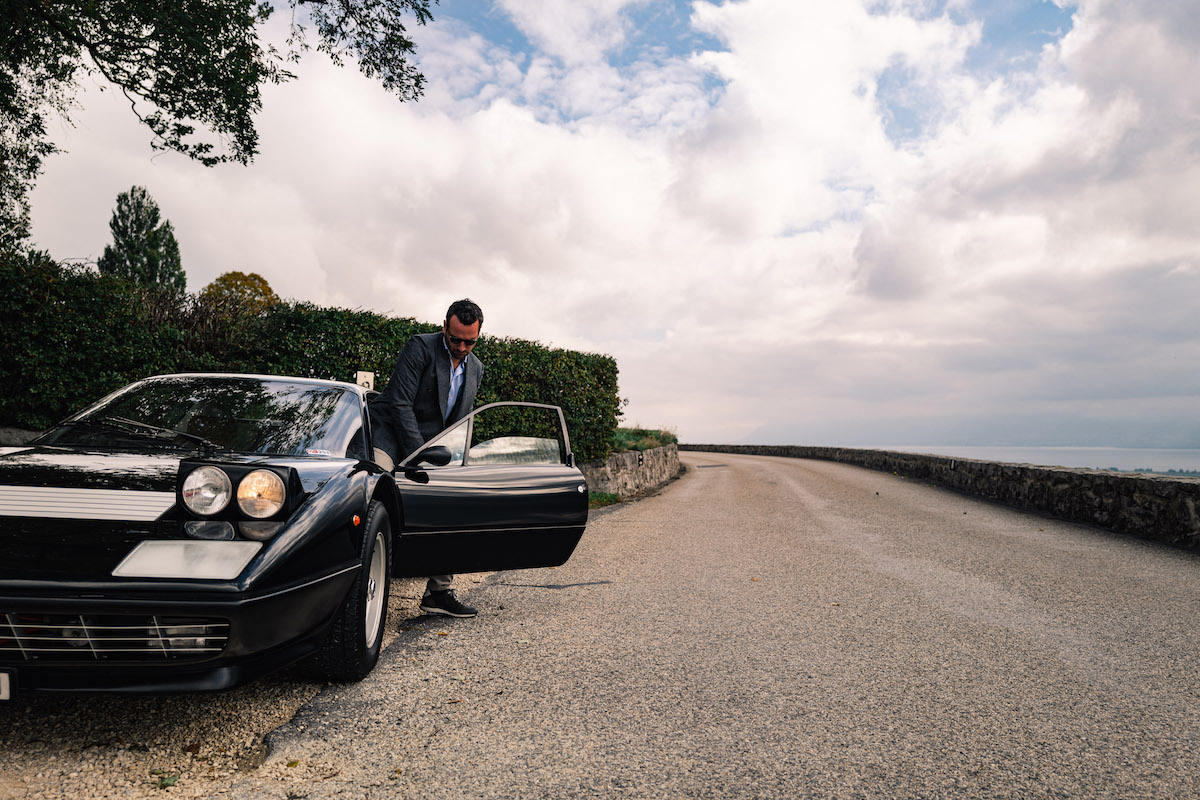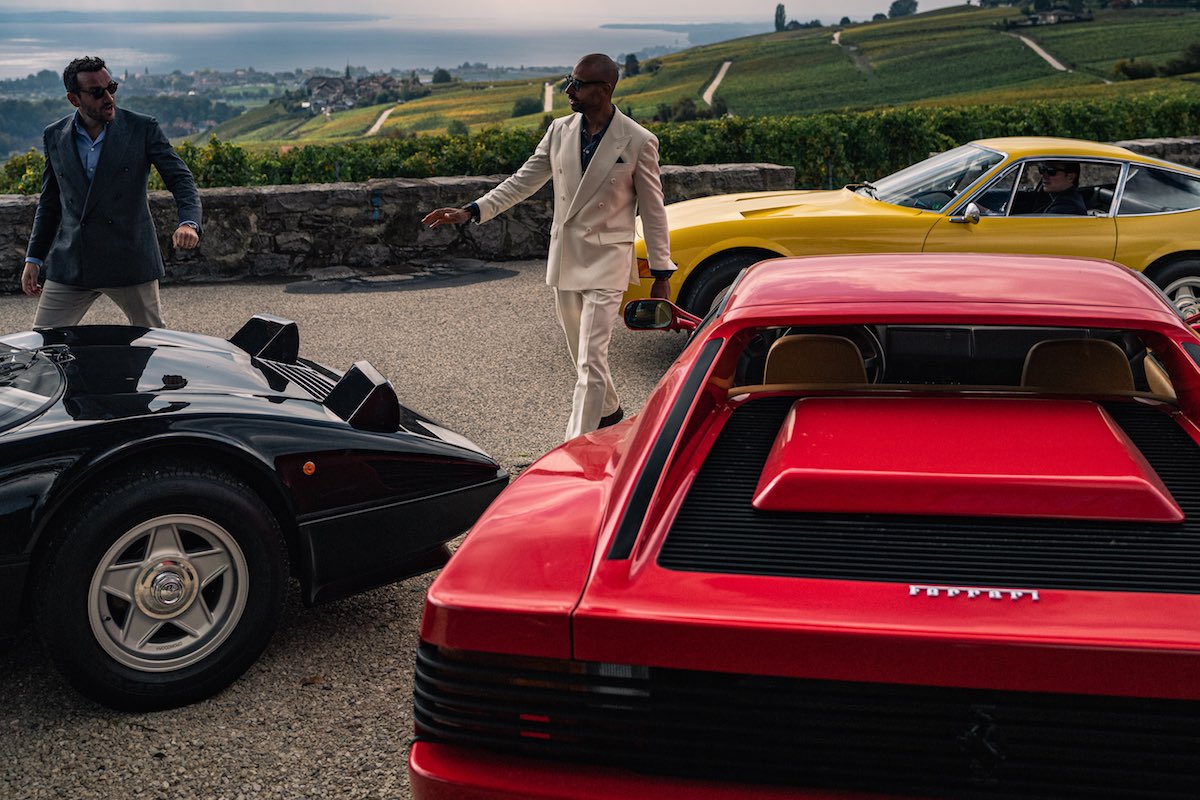 A stickler for cream jackets (he looks good in them) Alain wears the cream flannel double-breasted suit. Due to its fusion of English, Italian and French tailoring techniques the iconic suit has a swaggering silhouette, where the strategically applied cloth helps eliminate that stiff straight line. Alain makes full use of this freedom of movement by wearing the jacket unbuttoned, perpetuating his dégagé elegance. As dressing boundaries become more blurred, the incorporation of denim opens up endless dressing opportunities and just like Alain has done, Gregory dons a denim shirt underneath the grey flannel double-breasted suit for a relaxed appearance. As many of the motor racing greats did on and, off the track, Pierre wears an exquisite rollneck underneath The Rake Tailored Garments navy double-breasted 4-ply blazer for a sharper and more sophisticated aesthetic. The foundation of high-quality tailoring, using the finest materials, artisans in original styles, is neutralized by the fusing of tailoring techniques, thus allowing genuine adaptability in how you want to wear them.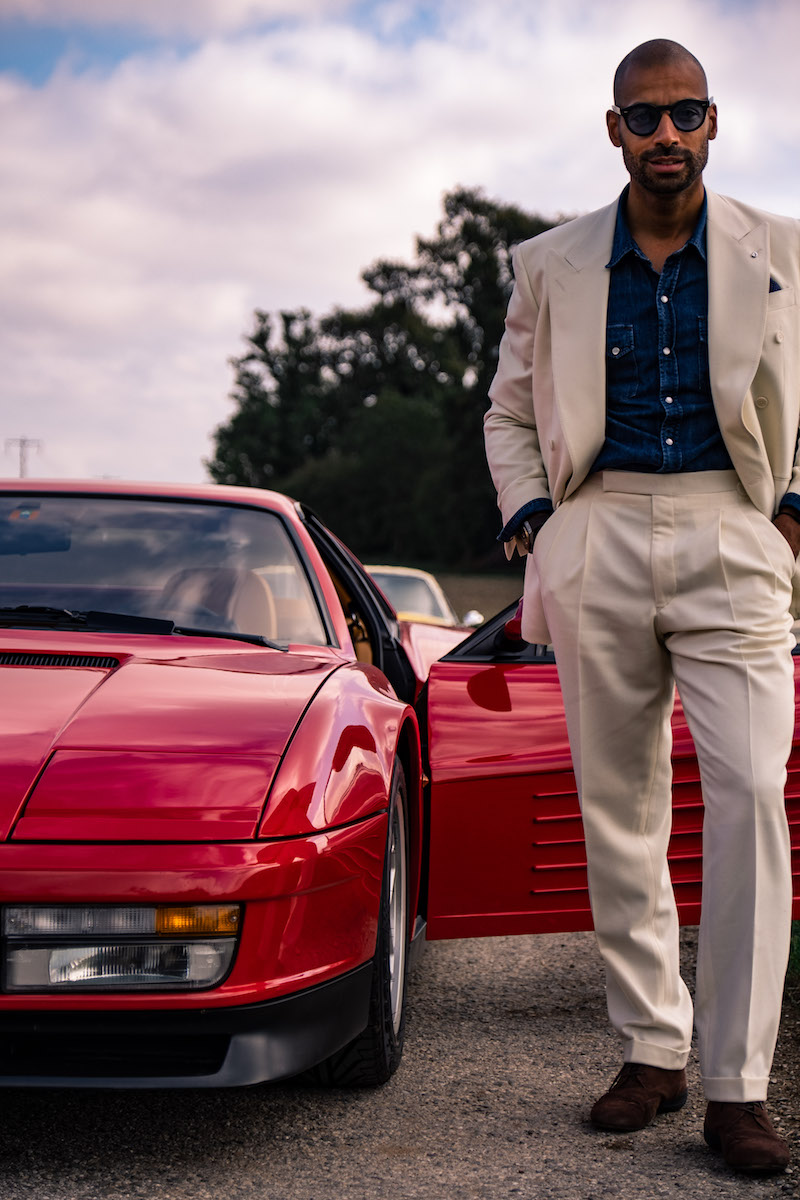 If you would like to enquire about the cars offered by Perego Cars please visit
here.