Tateossian: In Pursuit of the Extraordinary
Tateossian was built upon one man's appetite for the unconventional. Today, its unique accessories are loved the world over for their elegance and flair.
Robert Tateossian makes no secret of his distaste for the conventional. "If it's been done before, then there's no point in me doing it," he tells me. It's this pursuit of distinction that underpins his accessories line,
Tateossian
, which he founded in 1990 after years of studying and working in the vastly disparate world of finance, within which he identified a niche that needed filling. "For most people, if you were really serious about your job, you wore cufflinks," he says. "But the cufflinks that were available at the time were just the traditional monogrammed cufflinks that maybe were passed from father to son through generations, you know, double ended with a chain. There was no novelty. And most people wore the same type of cufflinks day in and day out." As a response, he set out to create cufflinks that enabled men to distinguish themselves and express their personality, in the same way that he had witnessed happening with ties. "All the bankers wore Hermès ties and everyone would be after a new Hermès tie every couple of months, but their cufflinks always remained the same, so I thought, well why not make something out of it and create something a little bit different?" So he did, and Tateossian has since become internationally renowned for its boundary pushing designs and innovative use of materials across its cufflinks and jewellery. "Nobody - well at least not our clients - wants something that everybody else has," he says. "They want something special, something that's unique, and that really is what defines a lot of the pieces that we do - it's designs that are completely unique, that stand out."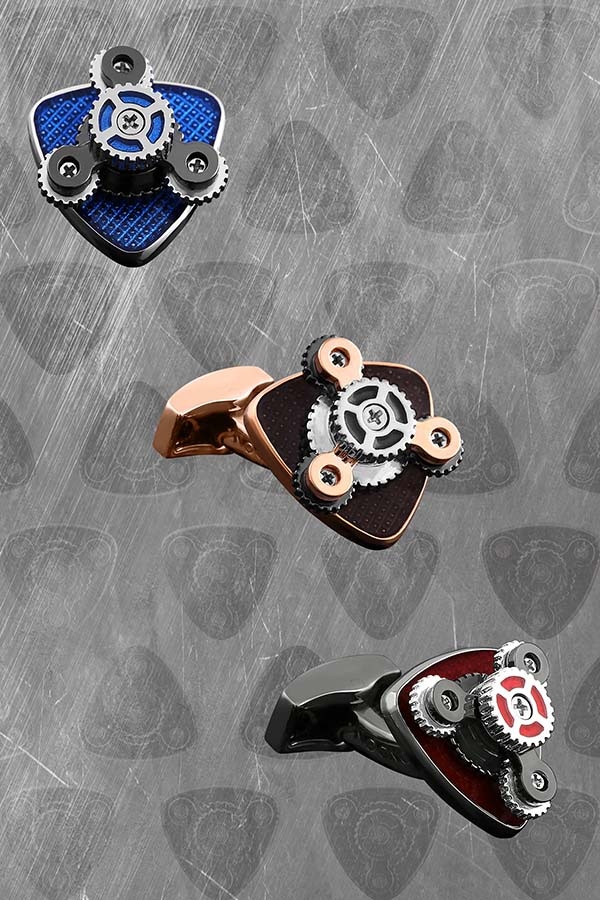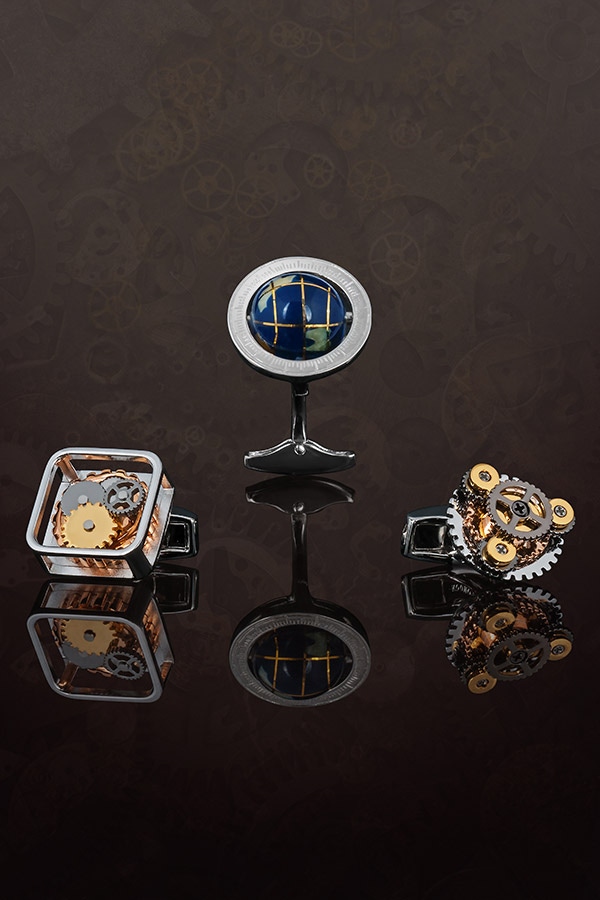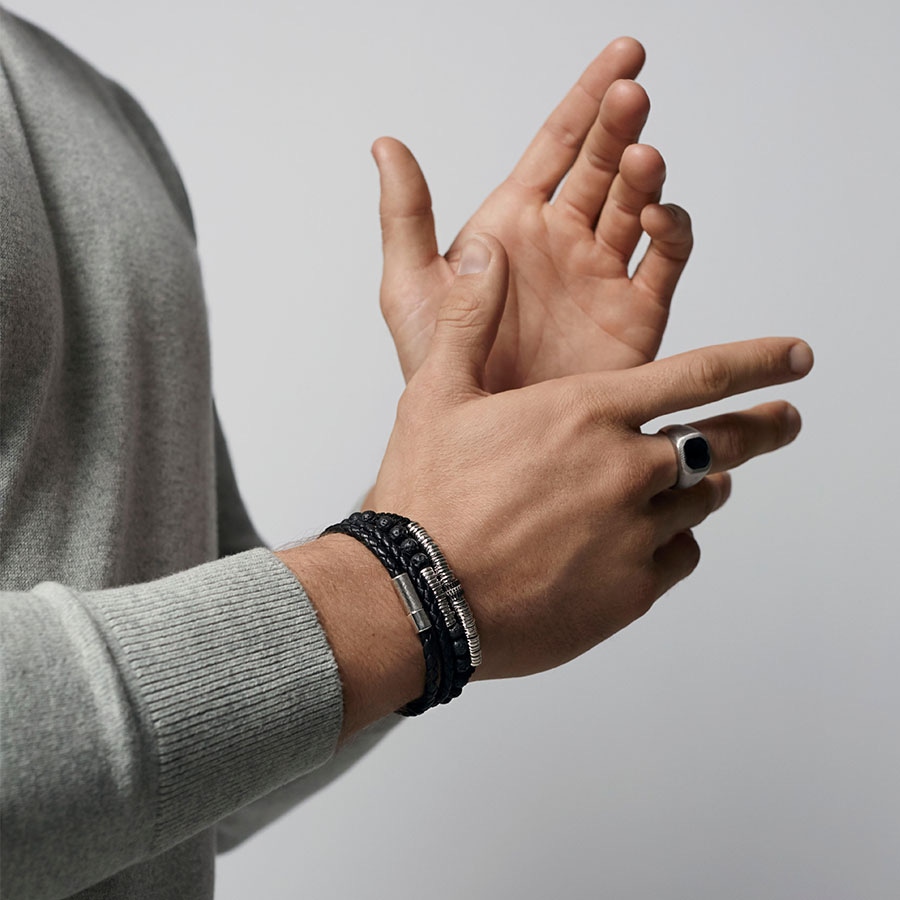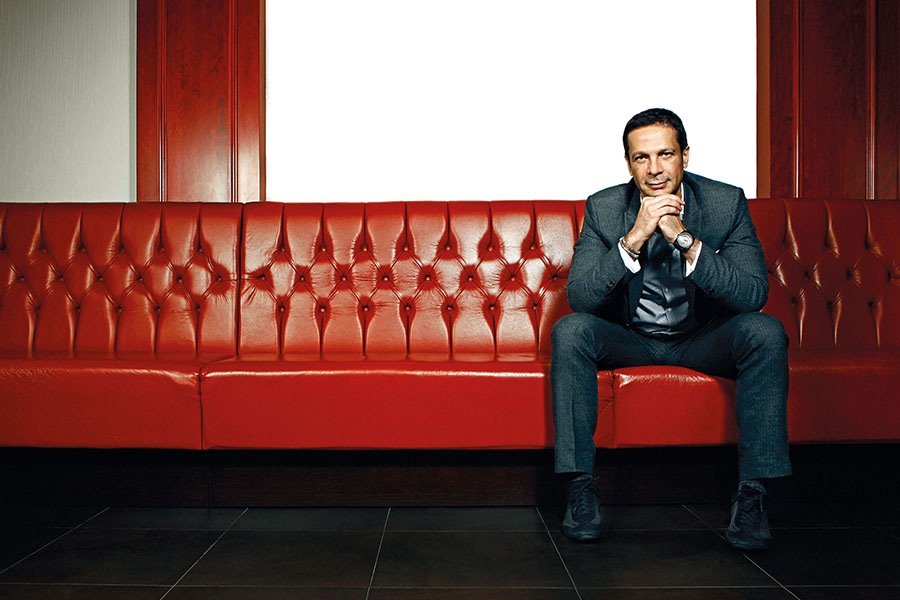 Robert is a modern day treasure hunter: his personal penchant for all things extraordinary leads him to track down rare materials like fossils, dinosaur bones and copper nuggets, which he integrates with more traditional elements like diamonds, gold and silver to craft distinctive pieces that express their wearer's identity and personal style. He sources these materials from all over the world, visiting industry specialists and hand selecting each piece one by one. "There are dealers, that are based all over, who specialise in these kind of sectors and there are industry fairs that you go to that you can actually buy these pieces from," he says. "For example, I use gold nuggets, and there are Australian mining nugget dealers that I can find these things from, or from Mexico I buy geodes… When I go to these trade shows, I'm on the hunt for that one thing that is so weird that nobody else has picked up on. I go from stall to stall looking at beads, leathers, anything that's unusual." He's steadfast in his objective and isn't willing to compromise on his visions, no matter how outlandish they may seem. He shoots for the moon - quite literally, claiming a piece of moon rock as the craziest material he's used… so far. "With a lot of my suppliers and manufacturers, their answer is always, 'But we've never done this before, we don't know if it's possible.' I say, 'Well, keep on trying until you make it possible.'"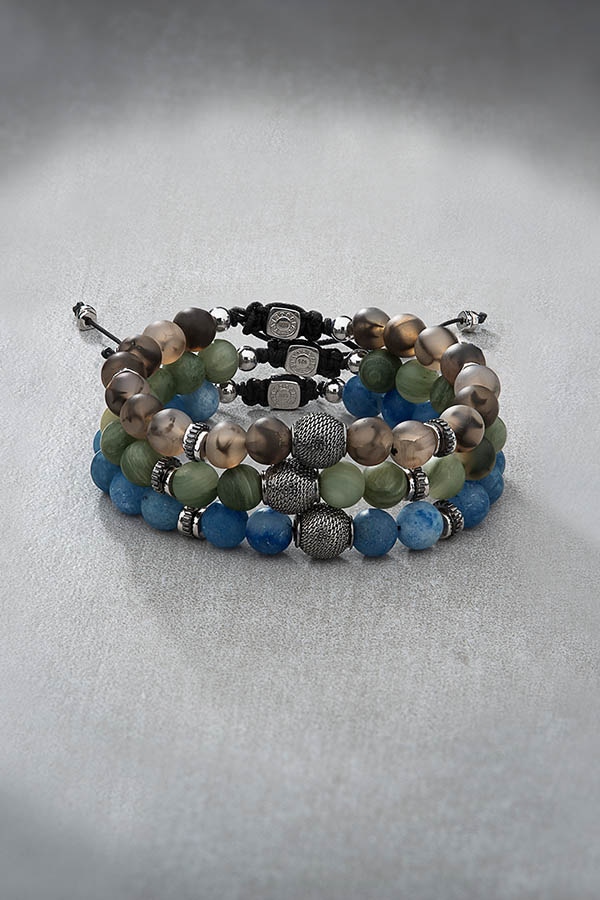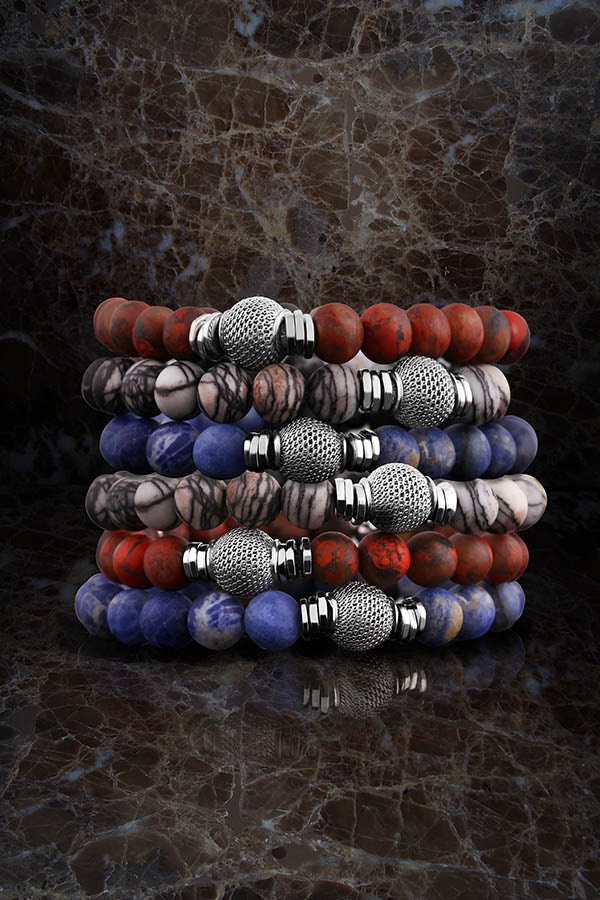 Shortage of inspiration has never been an issue for Robert. The ceaseless creativity and innovative spirit for which he is renowned is symptomatic of a life spent on the move: he was born in Kuwait to Lebanese-Armenian parents and spent his youth between Paris, Rome and Beirut, before attending college in the US. Whilst he has no formal jewellery design training, he credits his rich international upbringing with having helped to inform his "sense of the aesthetic". "People say, 'You don't have a fashion background, you don't have a design background,' but if you grew up in Rome as a kid, you're actually surrounded by style and design and beautiful architecture," he says. "All the major couture brands are all based there - Via Condotti, Via Borgognona, and as a kid I used to go shopping with my parents and their friends, so from a very early age I was exposed to design and fashion just because of where I was." Today, he spends the majority of his time travelling, and sources inspiration from the vast variety of destinations he encounters - be they the beaches of Cape Town, the streets of Milan or the skyscrapers of Shanghai. "I really do get a lot of inspiration from going to exhibitions, looking at architecture, looking at furniture... by being constantly on the move, you're always inspired." For those of us tethered to our desks in far less exotic locales, sporting a Tateossian accessory may serve as just the injection of international flavour we so crave.