TEMPLES OF TIME
Westime, the leading multi-brand purveyor of watches, never lose sight of a classic truth: that horologists are as diverse and idiosyncratic as the divine pieces they worship.
If the beatification of timepieces could be deemed a globally recognised creed — Organised Horologism, if you will — what buildings might qualify as holy sites? Any number of architecturally eclectic constructions dotted around the Jura mountains would claim to occupy consecrated ground, not least Bjarke Ingels' spiralling Musée Atelier museum designed for Audemars Piguet. Until 2020, for a few days each year, exhibition centres in Basel and Geneva became watch worshippers' equivalent of the Vatican, Kaaba, Akal Takht Sahib and the Mahabodhi Temple. Glashütte and Besançon draw plenty of pilgrims, and horological faith tourists would never visit London without a reverential saunter around Clerkenwell. Europe, in other words, is replete with potential. Though if you're the kind of worshipper who achieves spiritual enlightenment through the tactile experience of trying out the gamut of brands' latest (and former) offerings on the wrist, you're better off crossing the Atlantic and carrying out a pilgrimage of the four Westime boutiques (three in Southern California and one in Miami) while also taking in their plethora of mono-brand retail spaces for the likes of Audemars Piguet, Richard Mille, Hublot and Breitling, which stretch from the West Coast to New York via Vegas. Westime's President, Greg Simonian, whose father, John, opened the company's first branch in 1987 on L.A.'s West Side, is the fourth generation of his family to forge an horological career path. "For me, watches are more of a hereditary disease than a bug to catch — I literally grew up on the floor of my parents' first watch boutiques here in Los Angeles," he says. He insists that all such pilgrims — his flock — make for a miscellaneous bunch, united by their faith. "Westime's clients are actually quite diverse, whether you look at the number of watches they buy, the occasion for shopping for a watch, and of course the type of watch they are seeking," he tells The Rake. "Since our sales professionals have been with Westime and within the watch industry for so many years, they are true experts about watches on both the technical level, and a more historical level. From well-known brands to niche independent watch brands, they're able to share the knowledge that any client is seeking about a potential watch purchase."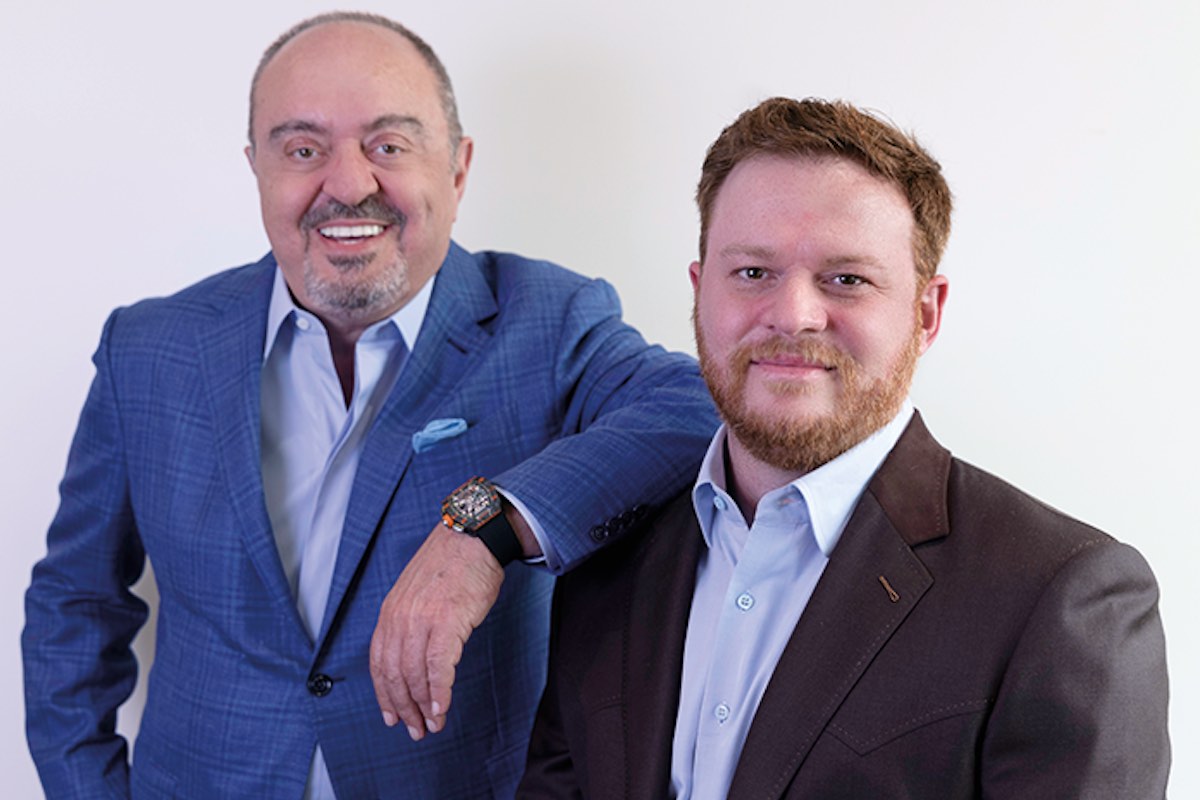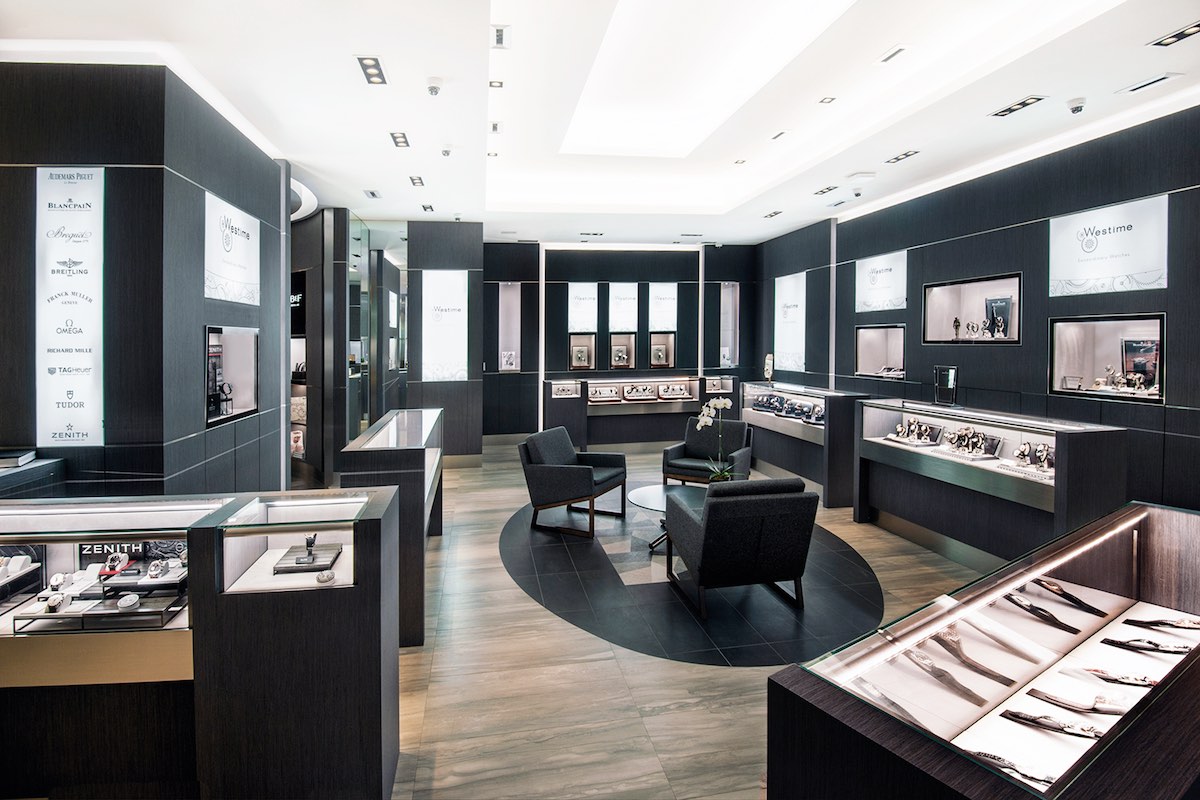 Indeed, approach a staffer at any of the four multi-brand boutiques and ask about, say, the relationship between Omega's latest Silver Snoopy Speedmaster and the Apollo 13 mission, or Breitling's Superocean Heritage '57 Limited Edition and the Covid-19 response, and they'll likely answer as comprehensively as a staffer in a dedicated store might be expected to — and the same goes for any queries you may have about Chopard, Franck Muller, Harry Winston or any other of the 50 watch brands, including independents such as Urwerk and De Bethune, whose wares are found in the boutiques. That's not to say that you should expect a homogenised spiritual experience in each of the four multi-brand outfits, however. The 3,000-square-foot Beverly Hills boutique on Rodeo Drive is packed with sun-drenched semi-private viewing lounges; the 6,600-square-foot establishment on Sunset Boulevard is a modern, asymmetrical edifice set among the strip's restaurants and nightclubs, and within which timepieces are presented amid elegantly clashing materials such as glass, Venetian plaster, steel and polished concrete; in San Diego, expect a casual browsing experience in a beachside store close to cafés and galleries; and in South Florida, customers can recline in comfortable chairs in a rotunda before sauntering off into interconnected mono-brand stores also operated by Westime. At all outlets, expect a low-pressure, gallery-esque retail culture and highly educated staff who expect you to be idiosyncratic in your tastes, whims, buying intentions and personal horological experience. Indeed, it is this determination to cater for every whim experienced by a vast, eclectic base of clients that makes Westime's pre-owned division so valuable. "Being able to offer pre-owned watches allows collectors to find discontinued products that are no longer available for purchase as new," says Simonian, who sold his first watch (a Movado) aged 12, and held positions at Longines and Blancpain in Switzerland before taking the reins at Westime 10 years ago. "A pre-owned selection also is a way for customers to purchase a watch at a lower price than a comparable new watch. By buying pre-owned from Westime, customers have the assurance that what they are buying is genuine — it comes with our own limited warranty, and it's backed by an established retailer with physical locations."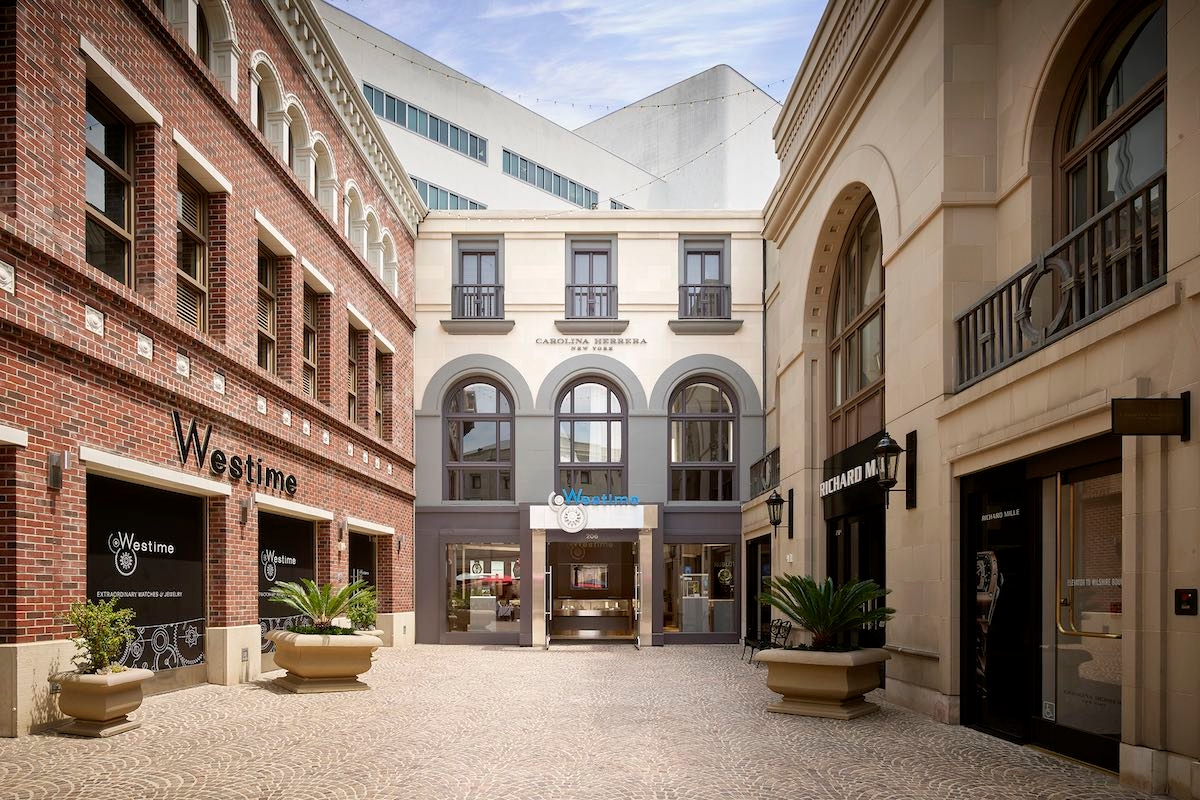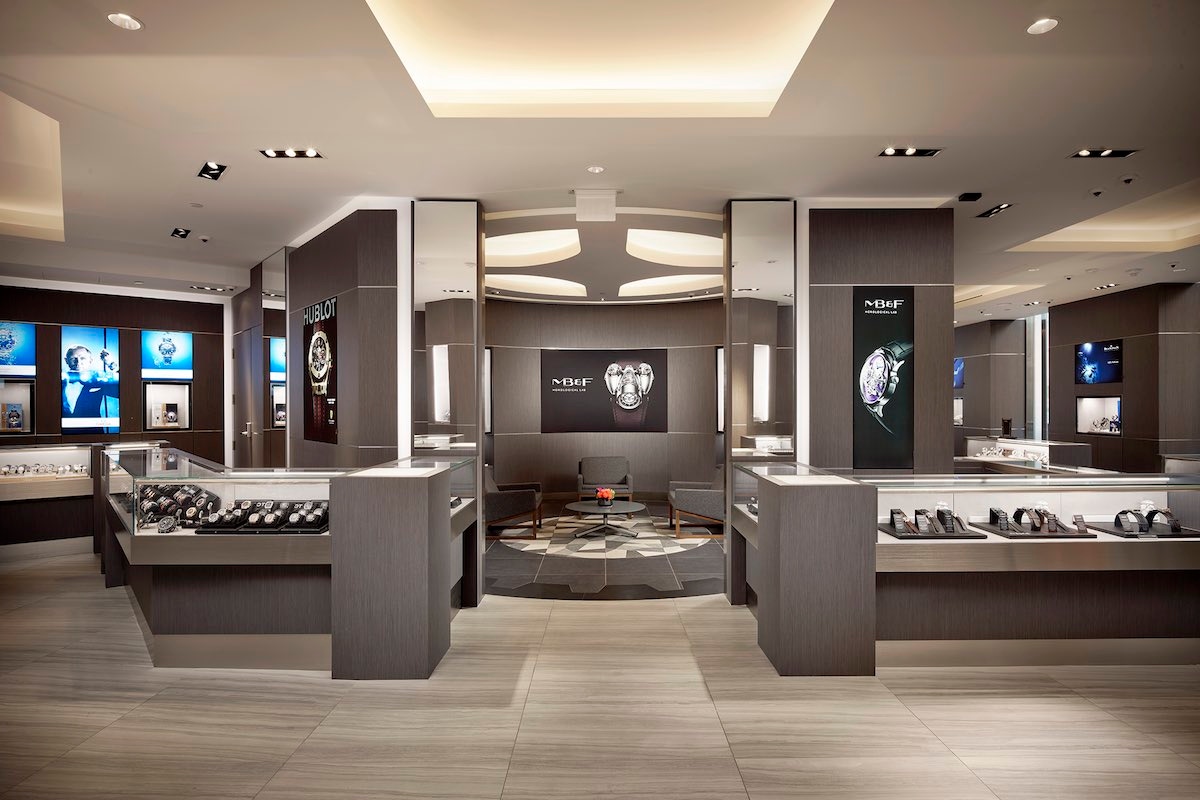 Westime is also the only authorised retailer offering certified pre-owned (CPO) Richard Mille timepieces in the Americas, which, says Simonian, means "we're able to offer customers who are looking to make a very significant watch purchase the great value of having an actual Richard Mille warranty in their own name when they purchase from us". The Richard Mille relationship is just one way in which Westime's adoration for the watch industry is warmly reciprocated — another is in Bulgari's choosing Westime's boutique in Beverly Hills as the first location for a pop-up Octo Lounge concept, with all five models that set records for thinness included in the pieces on display. A huge part of the respect felt for Westime in the global horological community is linked to their charitable endeavours: each year, they co-host fundraising events for Arnold Schwarzenegger's After School All-Stars (ASAS) national children's charity, previous guests at which have included Sylvester Stallone and Jason Statham, and Westime's support for Los Angeles-based homelessness programmes and HIV/AIDS charities has been unwavering. They are also greatly admired for their commercial nous. Simonian is a great believer in the inherent tactility of watches — "In terms of conveying the beauty of a watch, which really is a work of art that strikes an emotional chord, it honestly is easier when there is direct communication with a salesperson," he says — but Westime have nonetheless seized upon the importance of making the online experience of watches (at
westime.com
) as immersive and as fruitful as possible, an importance that has grown amid the coronavirus pandemic. One of the things about well-executed virtual worship, of course, is that it makes one hungrier to experience what you see in a tangible sense. So expect to be in the excellent company of hordes of disparate devotees once watch lovers of the world can once more unite. Read the full story in Issue 73 of
The Rake
- on newsstands now. Available to buy immediately now on TheRake.com as
single issue
,
12 month subscription
or
24 month subscription.
Subscribers, please allow up to 3 weeks to receive your magazine.