TENGRI: A RENAISSANCE OF ANCIENT FIBRES
In a world striving to become more sustainable and eco-conscious, the London-based heritage brand and design house Tengri is leading the herd.
For fabric merchants, tailoring houses and textile professionals alike, Tengri may sound vaguely familiar. Anyone outside the industry, however, could be forgiven for never having heard of it. That is, until now. In a world that is becoming more aware of its origins and its impact, Tengri may be the trump card the luxury world has been waiting for in its mission to promote preservation, sustainability and eco-consciousness. Tengri's story begins in London just over 10 years ago, but in order to understand their philosophy and ethos, one has to travel significantly further back in time, to the Eurasian steppes of the eighth century. For thousands of years, nomadic herders had stewarded animals and the land in the remote Khangai mountains of Mongolia, where semi-wild Khangai yak and camel roamed the grasslands. Fabrics — often used as trading tools along the silk roads — were imperative to the livelihood and survival of society as it was known, and opened the doors to endless possibilities, all of which would be overseen by the sky god Tengri. Tengriism — a shamanistic religion — was followed by the Khuns, Bulgars, Turkic, and Altaic people, as well as the Mongols. The religion's chief deity is Tengri, who is said to be unknowable, infinite and timeless, and is often cited as the creator of the universe.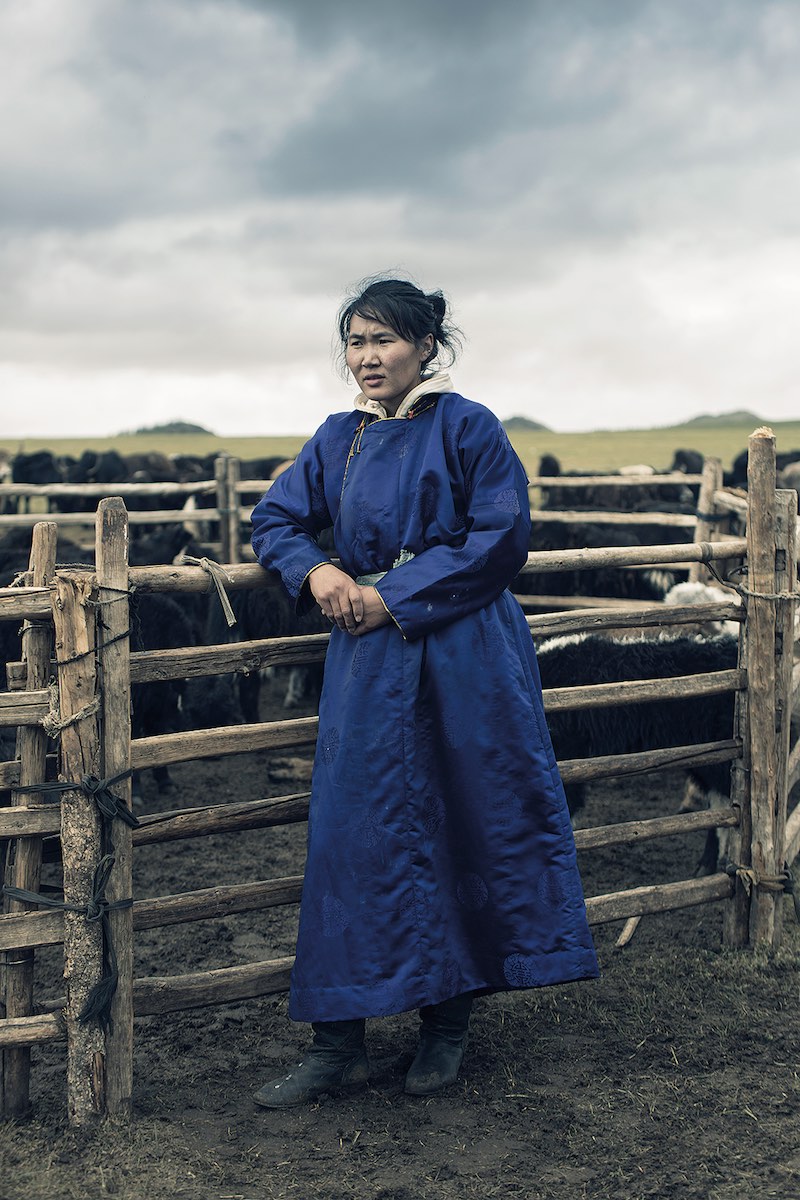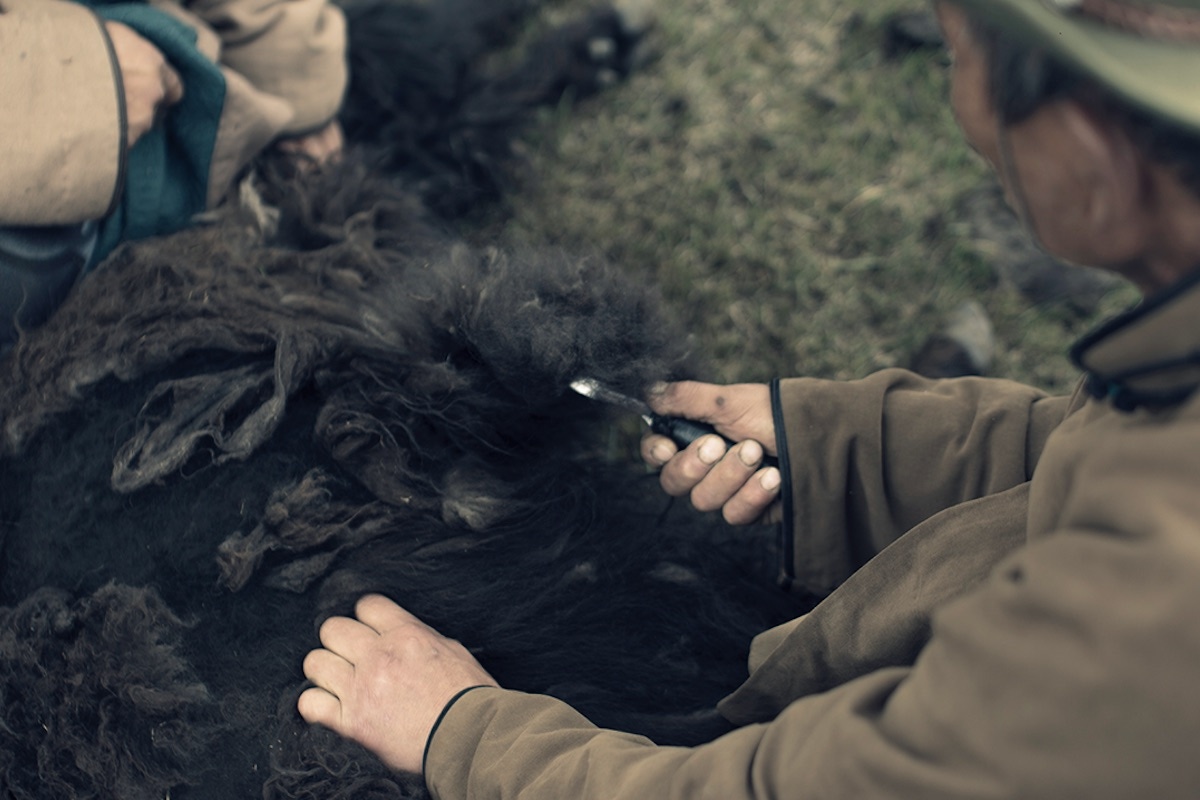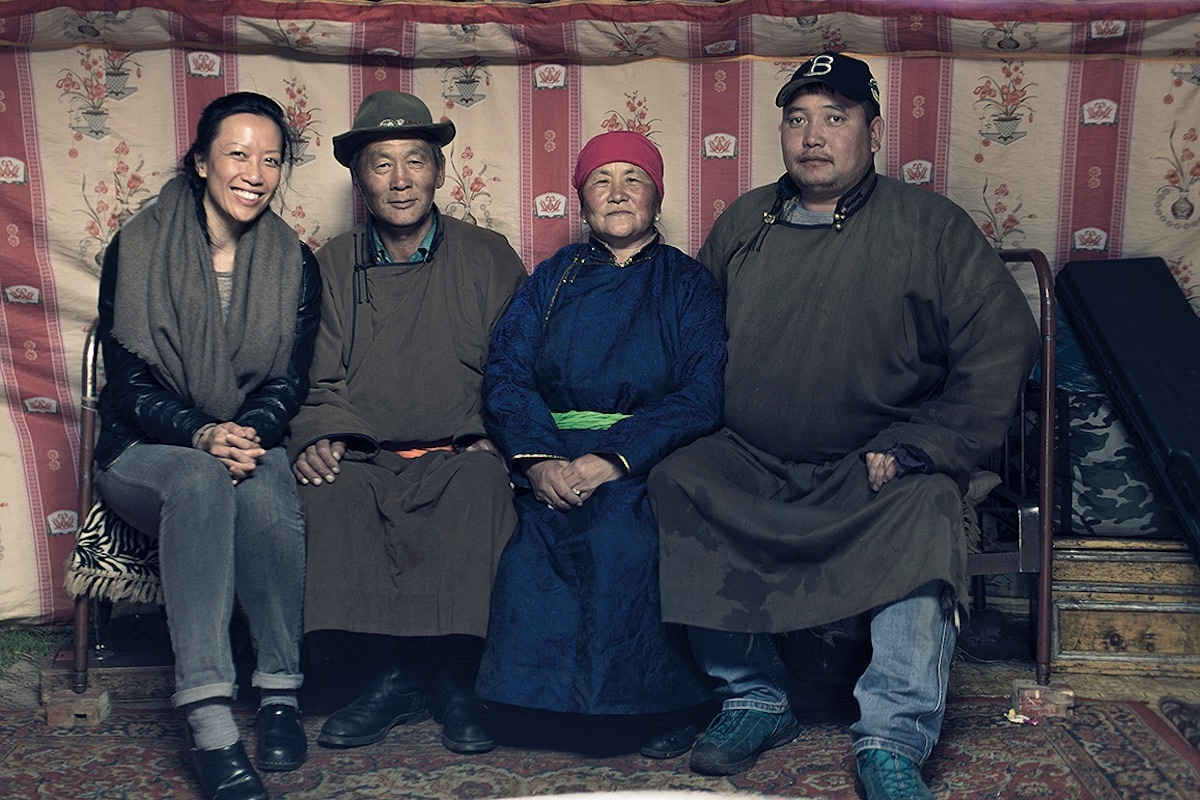 In modern language, the Mongolian 'tengri', meaning 'sky', rather aptly explains why Mongolia is also known as the Land of the Endless Blue Skies. It was on her travels through the vast expanse of land — Mongolia is approximately six times the size of the U.K. — where Nancy Johnston, the founder of Tengri, thought of the idea for the brand. "It was fascinating to see the delicate and interwoven relationship between people, animals and the land, and I developed a deeper understanding and respect for the bond between the herder families' livelihoods, their yaks, and the Mongolian landscape," she says. Rapt and inspired by her surroundings, she put her knowledge as a professional systemic social worker to use and immediately wrote her first business plan on the back of a chocolate wrapper in a dimly lit Mongolian yurt, as the story goes. She wanted to bring sustainable fibres to the forefront of the global textile industry, but importantly, to the benefit of everyone involved — the herders, the designers, the manufacturers and the customers. Another motivation was the climate crisis, which has killed millions of animals in Mongolia, thus affecting the lives and livelihoods of thousands of herders. "I needed a company name that honoured Mongolia and the relationship with the herders," Johnston says. "I was blessed and given permission to use the name Tengri, and told that I should do the utmost to give it the highest honour."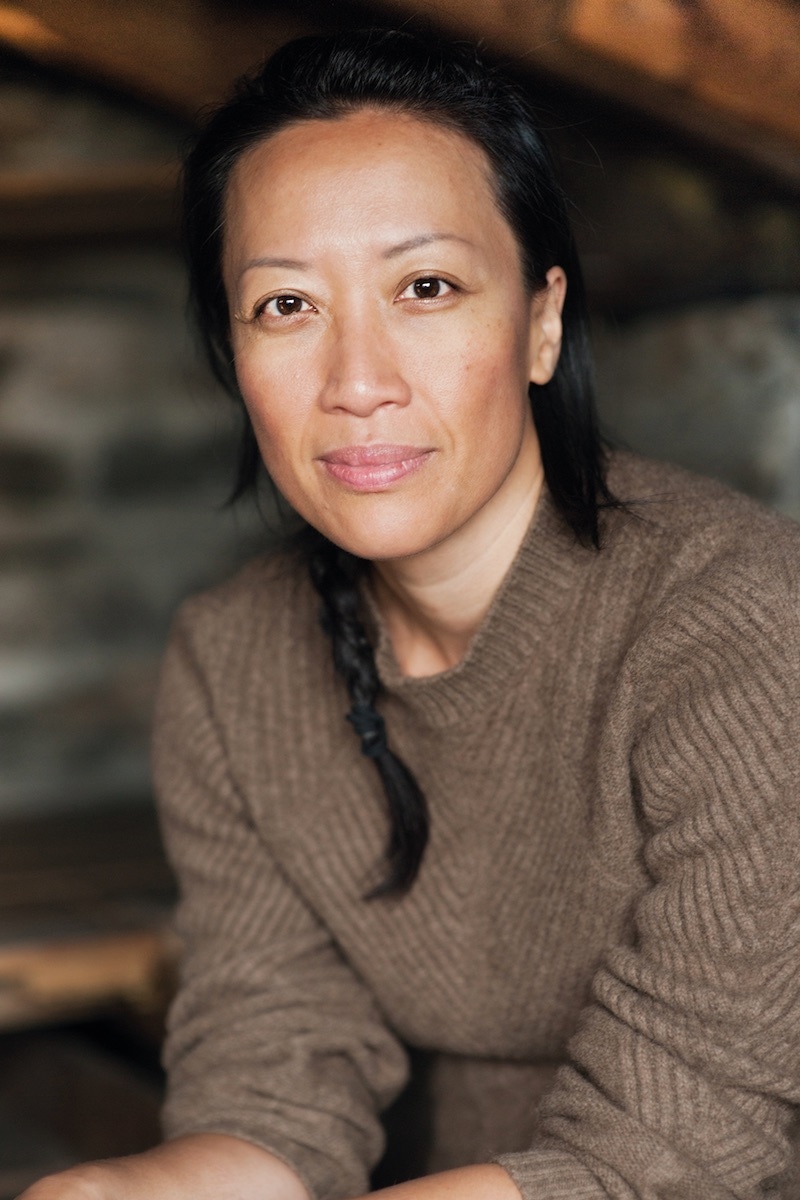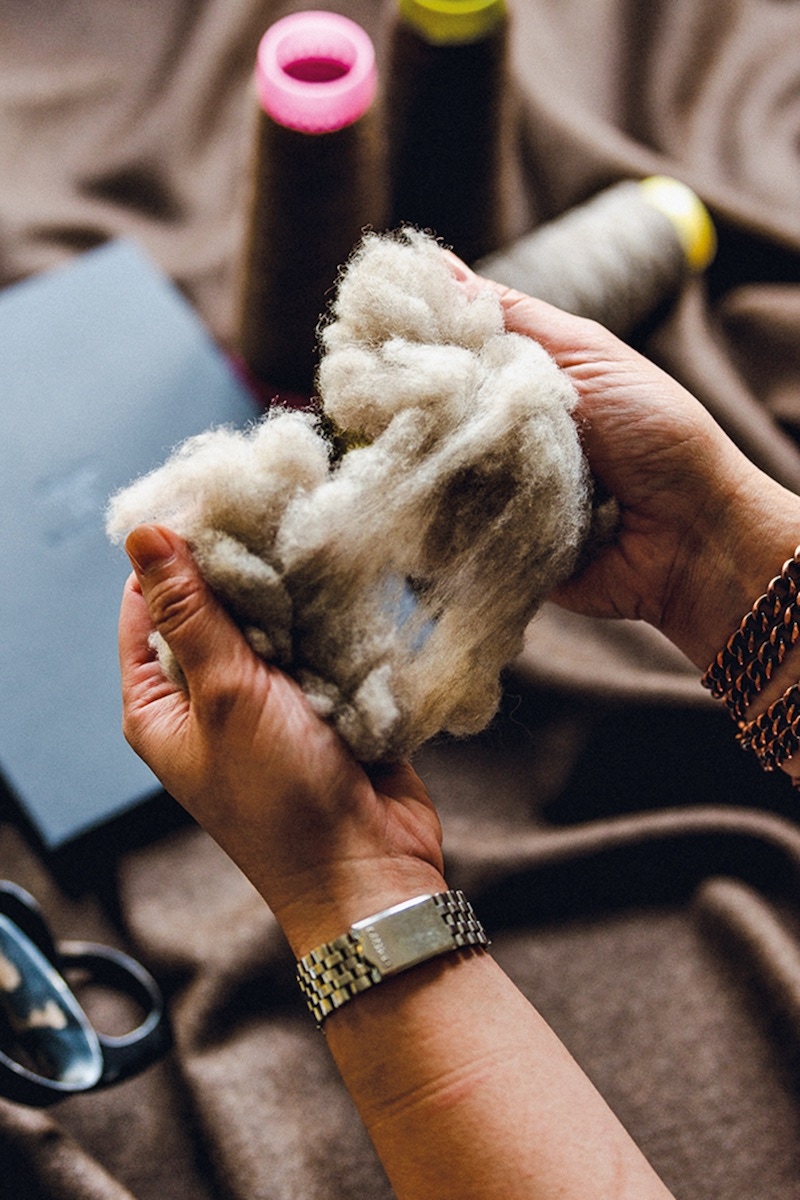 The Khangai yak is an indigenous wild species found in the Khangai mountains of western Mongolia, and is what Tengri revolves around. "Khangai yak fibres," says Johnston, "are as soft as cashmere, warmer than Merino wool, and hypoallergenic." Tengri works directly with nomadic herders who hand-comb baby yaks and camels once a year, when they shed their first winter coat, with only 100 grams of precious virgin Khangai fibres available from each yak. These fibres are hand-sorted into four natural colours: cocoa, tan and the rare, extremely valuable, silver and platinum. Once complete, the journey from the east to the rest of the world begins. At the beginning of the year, the Covid-19 pandemic stopped the clothing industry in its tracks. The benefit of 'slow fashion', however, has enabled Tengri to go against the grain and continue almost as normal. She says: "Through this period of extreme global disruption, our manifesto and business model has demonstrated exactly why the fashion and luxury apparel industry needs to change and adapt to a concept of interconnected communities. Our sustainable practices — from transparent supply chains, sourcing direct from herders as part of a long-term partnership, to working with heritage craftspeople, family owned mills and factories — have, within our own production cycles, had minimum impact.  Fortunately, cases of Covid-19 in Mongolia were very low, and with little impact on the nomadic communities Tengri works with." There is a certain excitement about the future when we talk about what 2020 and beyond has to offer. "We've just announced our entry into Khangai camel fibres, which will be joining our Khangai noble yarns and fibres collection, and we have developed exclusive cloth for tailoring as well as our Tengri Home collection," Johnston says. "We are also planning our travel experiences for 2021, launching in the autumn. This will form a series of curated itineraries, by invitation only, to Mongolia's most remote Khangai region, where the Tengri story begins. It's an exclusive expedition that charts Tengri's journey to support, preserve and protect indigenous communities, land and wildlife in one of the globe's most majestic territories."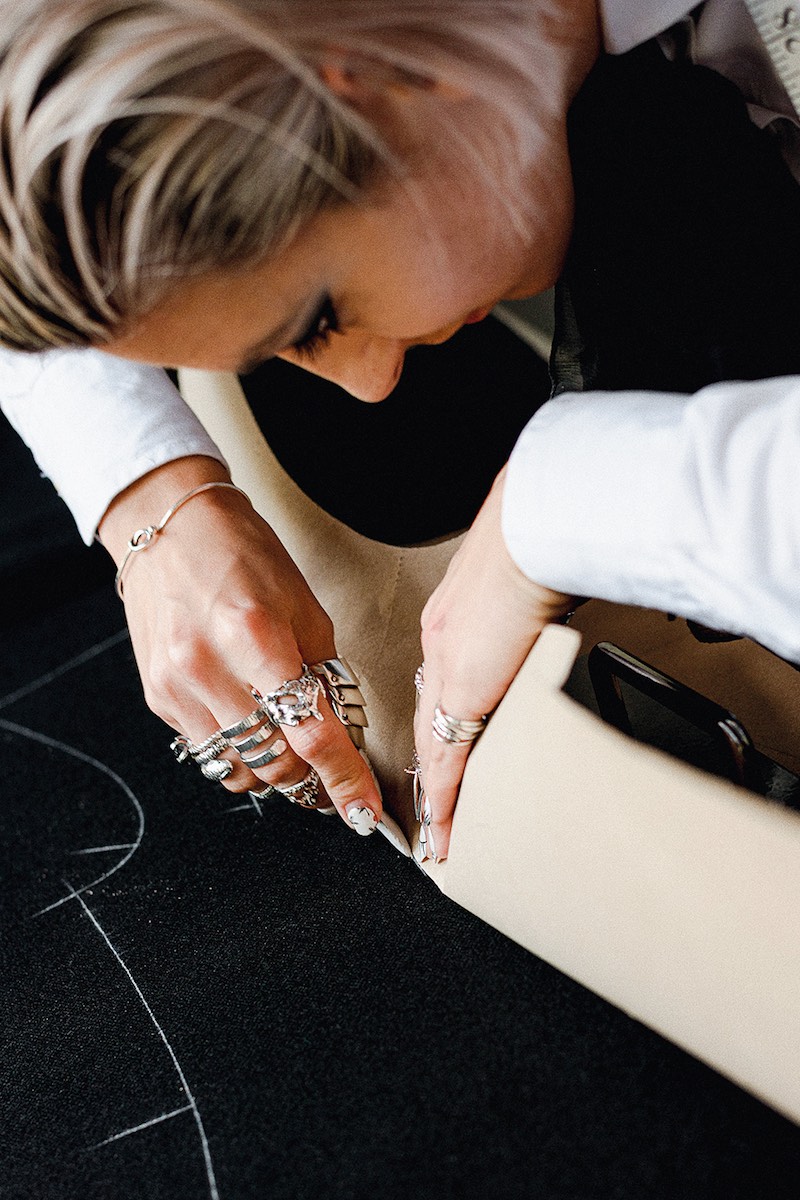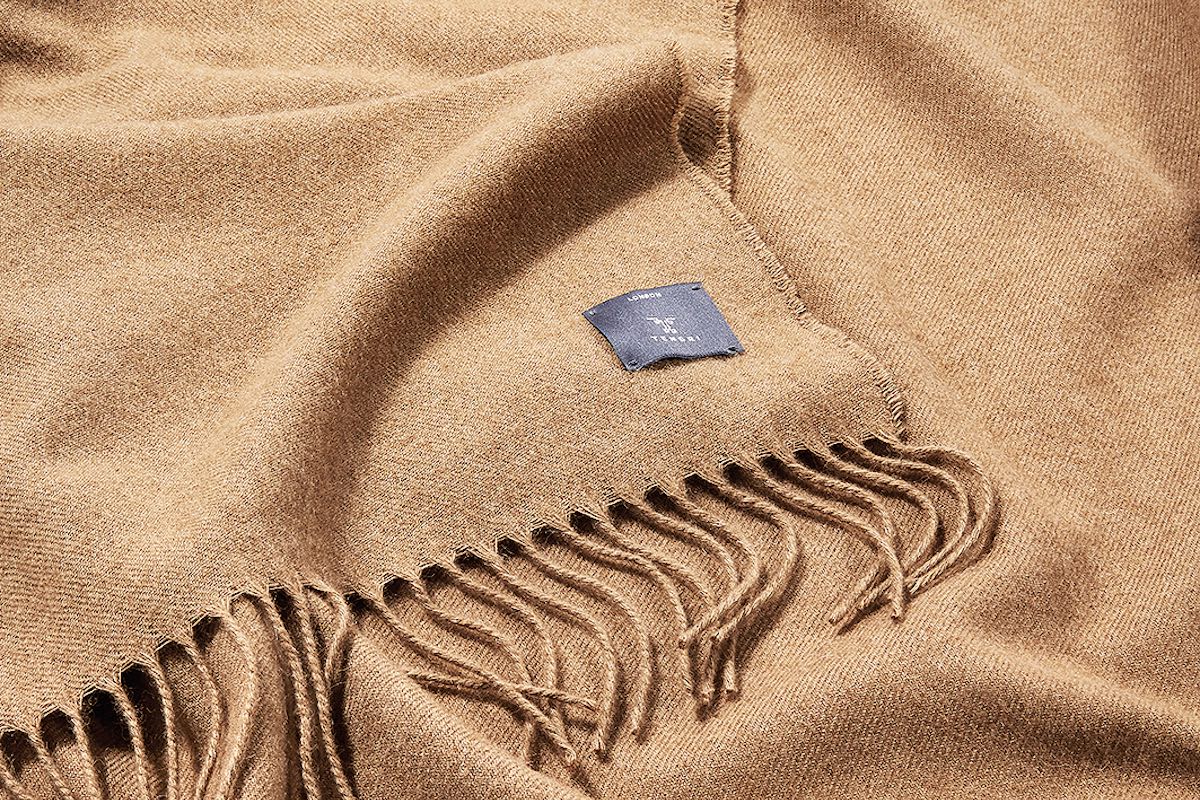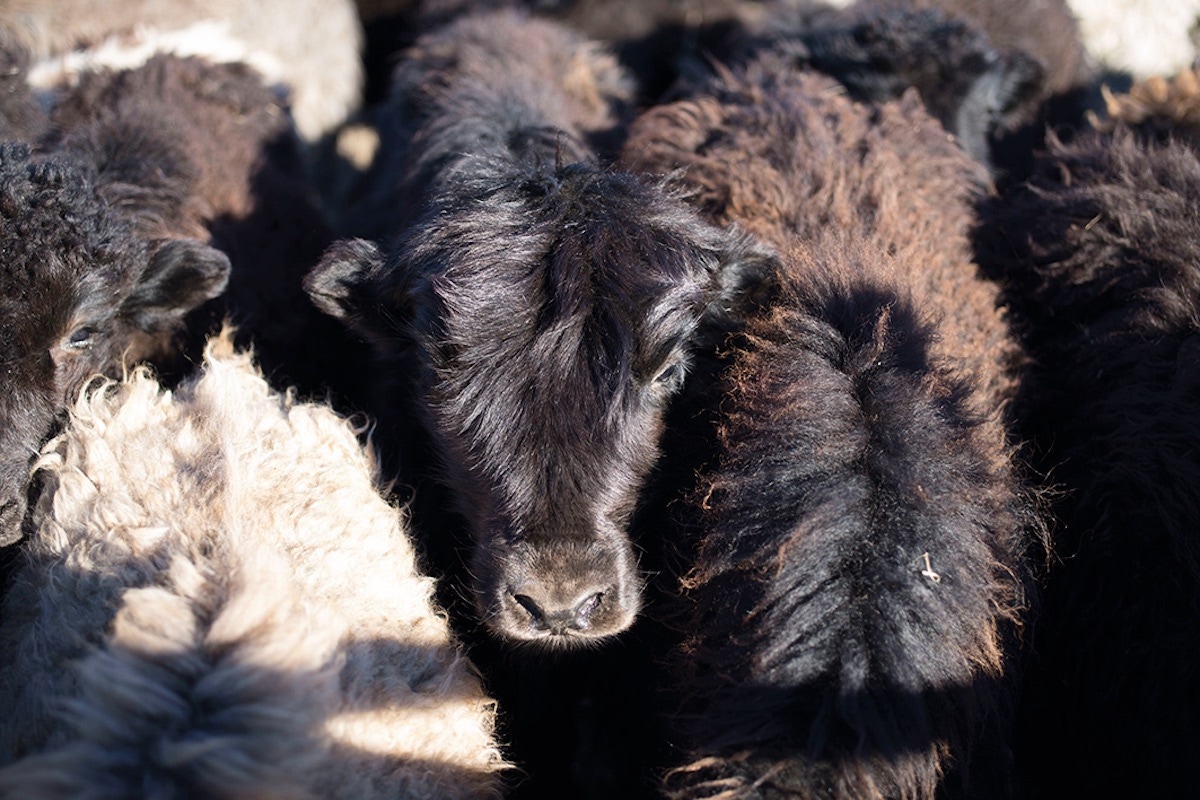 The experience aims to bring together a curated and like-minded group with shared sensibilities to strengthen personal dynamics and global problem-solving skills and to establish a deeper connection with nature and nature-based cultures. A group of up to five  will join Nancy on a journey to support conservation and to inspire curiosity and dialogue, redefining life's 'luxury' immersions, authentically connecting people, land and animals. However, Tengri's future will go beyond this travel experience. While not giving too much away, they have confirmed they are working on a number of Savile Row-related activities, as well as an upcoming design project with the sartorial couturier Martin Nicholls, the current M.D. of Norton & Sons. And with a keen eye on the next generation, the Tengri Innovation Award, which launched in 2018, has helped establish sustainable production in fashion as an industry standard. Now in its second year, the applicants aim to propose new ways of integrating these fibres. The winning student receives a yarns or fabrics sponsorship to the value of £500, a £500 cash prize, and a six-month paid internship at Tengri. The mission, therefore, is simple: to create lasting impact by bringing natural and sustainable fibres to the forefront of the luxury goods industry, and to help preserve remote landscapes, protect wildlife, and support the livelihoods of indigenous communities threatened by rapid industrialisation and land degradation. "Tengri is a culmination of my lifetime ambition to harness the power of design, research, technology, education and fair business practices," Johnston says. "We aim to improve individual consumer choice and collective action to sustainably support people's livelihoods, while protecting wildlife and the environment." Read the full story in Issue 71 of
The Rake
- on newsstands now. Available to buy immediately now on TheRake.com as
single issue
,
12 month sub
or
24 month sub.
Subscribers, please allow up to 3 weeks to receive your magazine Subscribe and buy single issues
here.