Thanks for everything, Hedi Slimane

Why contemporary sartorialists have a great deal to be grateful to this groundbreaking designer for.
News came several days ago that Hedi Slimane is moving on from the creative director's position he held for the past four years at Yves Saint Laurent — or Saint Laurent Paris, to give the house the Helvetica-stamped moniker Slimane rebranded it under.
Glance at his most recent indie-rock-surf-punk-sub-cultural-infused work, and you could be forgiven for forgetting just what a debt contemporary tailoring aficionados owe Hedi Slimane. But we're here to remind you: this man's role in the 21st-century sartorial renaissance has been immense.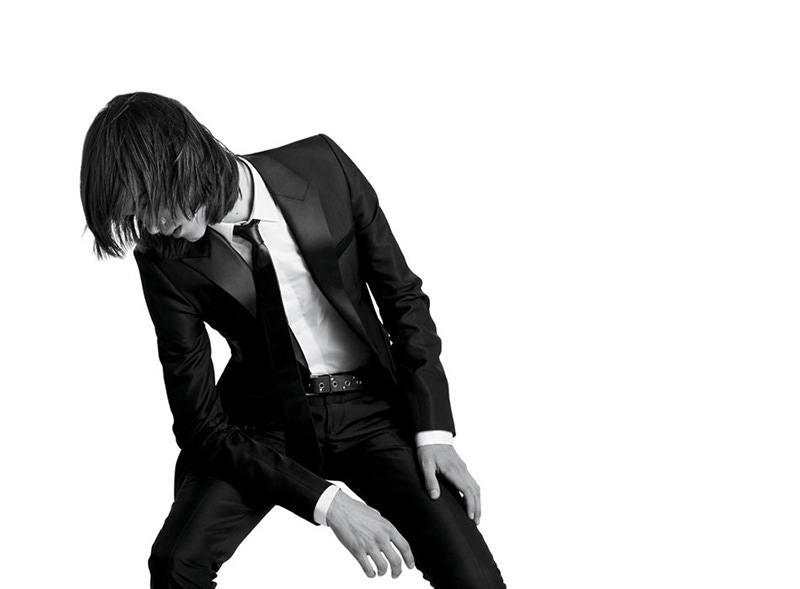 During his tenure at Saint Laurent, the music-obsessed, LA-based Slimane was best known for a yoof-culture aesthetic heavily influenced by contemporary indie rock and the '90s Grunge era. Many observers were gobsmacked by the grungy vintage look of Slimane's first collections for YSL. No less an authority than Courtney Love tweeted: "Having 'gasms at the idea of rich ladies buying what we used to wear, finally someone got the actual look exact," later telling an interviewer, "Hedi is a genius… This is what it (Grunge) really was. Hedi knows his shit. He got it accurate".
Slimane not only got the authentic rocker vibe spot-on right, he very correctly read the marketplace, sloughing off the clientele of ageing haute-bourgeois "rich ladies" — literally, a dying breed — in favour of a cooler new generation of Saint Laurent customer, with sales skyrocketing during his time at the creative helm. (Its performance sluggish before Slimane's arrival, Saint Laurent is now a star player in owner Kering's luxury portfolio, doing US$1.14 billion in revenue in 2015, representing growth of 38 percent from the previous year.)
Curiously, it was at the tail end of the Grunge era — reacting against the slouchy, eclectic thriftshop look sported by Seattle's finest, and instead creating razor-sharp, beautifully crafted rock'n'roll tailoring, tailor-made for rockers — that Hedi Slimane first truly made his mark.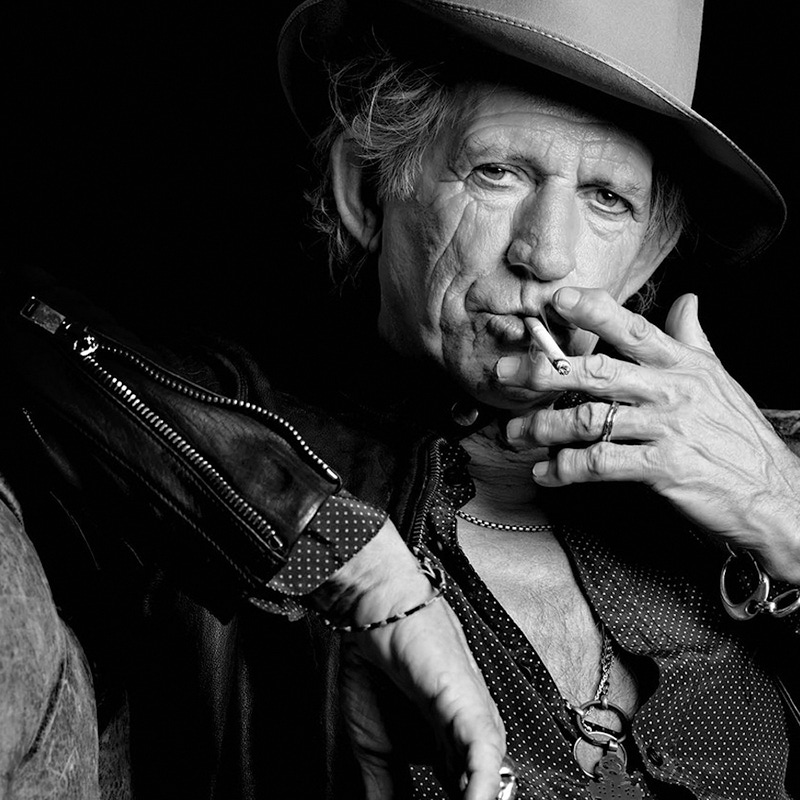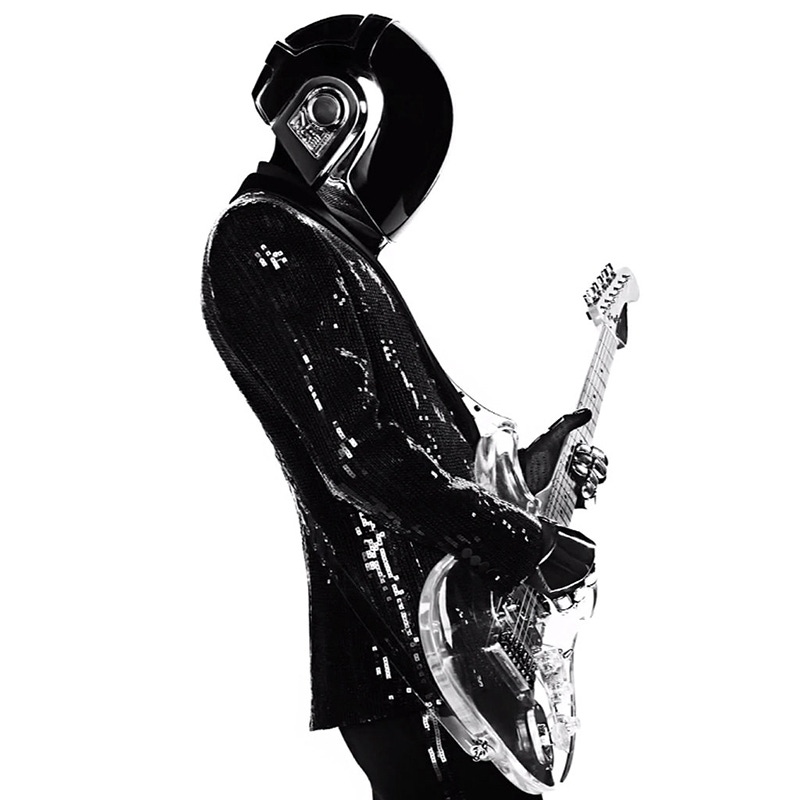 By the turn of the century, the don't-care dressing pioneered by Kurt Cobain and Co. had become the default 'alternative' style — so prevalent, it was no longer 'alternative' at all; it was standard, the mainstream. A new breed of bands had arrived, however, that favoured a sharper look: Franz Ferdinand, The Kills, Daft Punk, Phoenix, The Killers, The Libertines... Guys who took to the stage in svelte, smart, skinny-fit gear that channeled equal parts Sonny Rollins, the Rolling Stones and the Ramones. And from the moment he took over design duties at Dior Homme in 2000, that's exactly who Slimane catered to, engaging in a back-and-forth stylistic dialogue with the new century's coolest new musicians, fashion inspiring music and vice versa. (Music "will always have a predominant influence in everything I do," Slimane recently said. "For decades, I have always been surrounded by different generations of musicians… I discovered fashion through album covers and music magazines".)
The shapeless bagginess that'd been prevalent in the 1990s? Slimane killed that off, dead quick. Thanks almost solely to this oh-so-appropriately named designer, slim-cut became the new paradigm and remains so to this day. Due to Slimane's influence, men once again began wearing clothing that fit — if, on occasion, just that tad too snugly.
The skinny suits as monochromatic as his uniformly black-and-white photography, their lines inspired by the radical masculine simplicity of Beau Brummell and the radical androgynous elegance of YSL's iconic Le Smoking (Slimane had worked at Saint Laurent, under the master himself, before moving to Dior), Hedi Slimane's Dior Homme made tailoring the cool thing for hip young guys to wear — suddenly, sporting a suit wasn't a sign of conformity, but a symbol of louche rock'n'roll chic. Slimane reminded men that a suit wasn't just for business, it was also the business getting loose on the dancefloor at 2am. He showed that a suit's got strut, a suit's got swagger, and many of those he helped turn on to tailoring segued into serious sartorial devotees when the #menswear revolution of the late-'00s rolled on.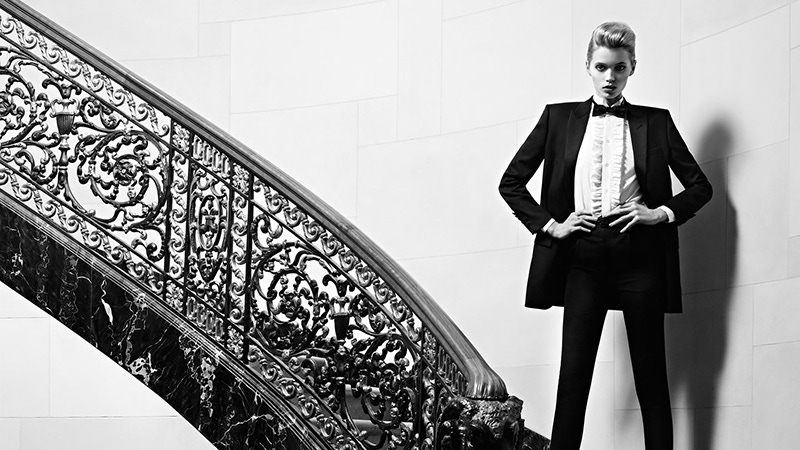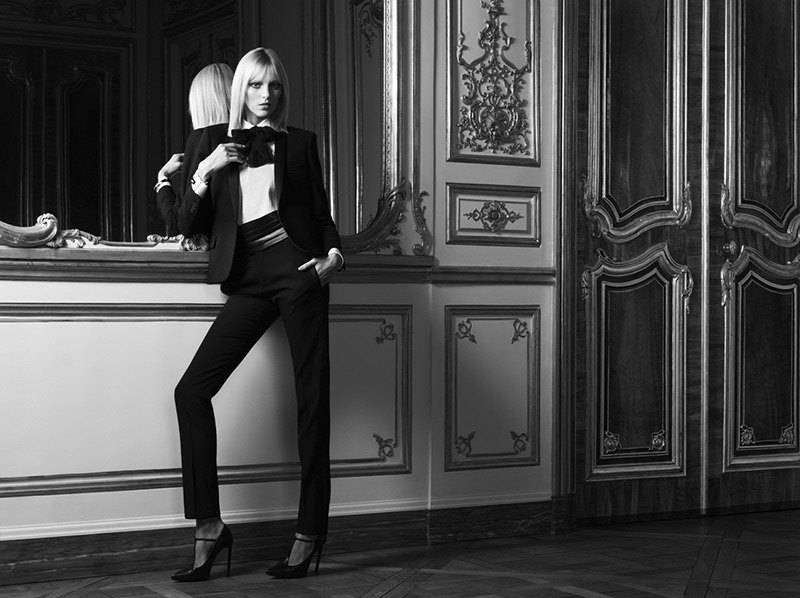 In an interview last year, Slimane expressed his deep understanding of men's style (and parallel thinking with The Rake), stating: "Menswear is about perfecting the same pieces over and over again. It is a personal taste for classic or what you call iconic items." He exhorted "Avoiding unnecessary detail… Simplifying with the best quality possible… A certain noblesse" in execution, while being sure to inject "a hint of vulgarity or a hint of risqué. I never felt comfortable with the frigid and conservative idea of good taste. Slightly wrong, slightly off, is what I understand. The right off, the right wrong." Those few remarks provide a concise formula for what constitutes the ideal in contemporary menswear. No surprise there. It's an ideal Hedi Slimane was instrumental in creating.
Thanks for everything, Monsieur Slimane. See you again soon, we hope.