THE ART OF SILENCE
For their spring-summer collection for 2021, Lardini have fused their native Italian imaginations and Japan's sense of natural grace. The result speaks for itself.
Japan's first moniker for 'suit' — sabiro — may have been named for Britain's Savile Row, but it was in Italy where the nation's early tailoring apprentices began to train, and from where they brought back the soft-shoulder silhouettes and rolled lapels taught by their (mostly) Neapolitan senseis. But what happens when Italian designers look to Japan instead? Or when the cultural yin-yang between the two meet in the middle, uniting Italian creation and Japan's meditative order? You get Lardini's upcoming spring-summer '21 collection, the 'Art of Silence'. As the founder and Creative Director, Luigi Lardini, puts it, "There's always been a mutual appreciation of Japanese and Italian craft, and this has long inspired me". The Marche-based brand, which he founded as a teenager in 1978, is renowned for its textile innovation, strong family ties, and sustainability — all characteristics that make Japanese brands appealing, too. Along with Alessio Lardini, the brand manager and second-generation family member, the Art of Silence is inspired in part by their travels east: of the natural grace of Japan, with various woven fabrics and motifs evoking the colours of small wooden villages and bamboo forests, or the serenity of cherry blossoms. It's a collection that remains Italian in its confidence but with an earthy Japanese composition. There's an eco-stance here, too, thanks to their 'Rexclusive' fabric — crafted from plastic bottles — with a hand-printed safari jacket, a new natural palette for the 'Luxor' trousers, exclusive linen and silk weaves for the unstructured jackets, and a bowling-collar tee made of fil coupé cotton, with unique dragonfly or bamboo illustrations. The name borrows from a series of quotations on nature and silence, including one by the Edo-era poet Matsuo Bashō: "When the temple bell stops, the sound keeps coming out of the flowers." Lardini's emblem, their artist's stamp, happens to be a flower on the lapel. Below, Luigi and Alessio recount how their travels have inspired the 'Art of Silence' — how one Lardini enjoys the calm of a steamy onsen bath while the other observes the smallest details of a well-dressed woman, simply passing by.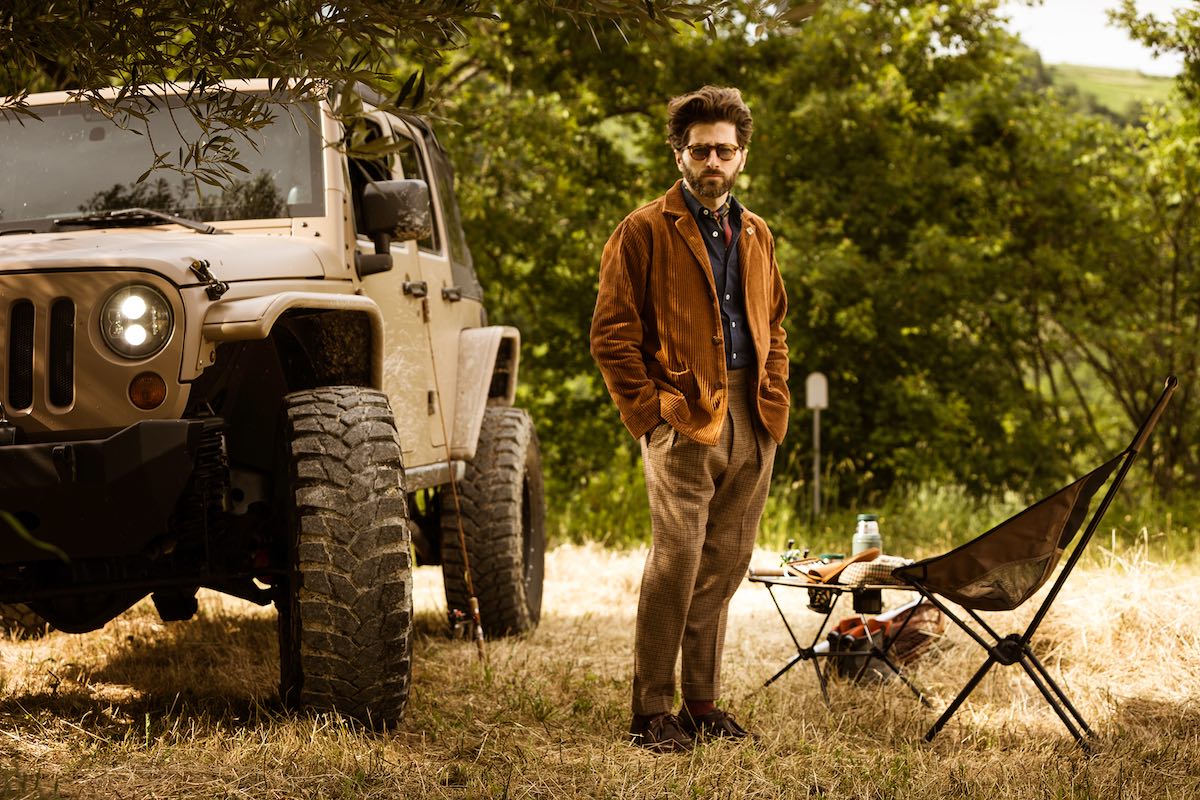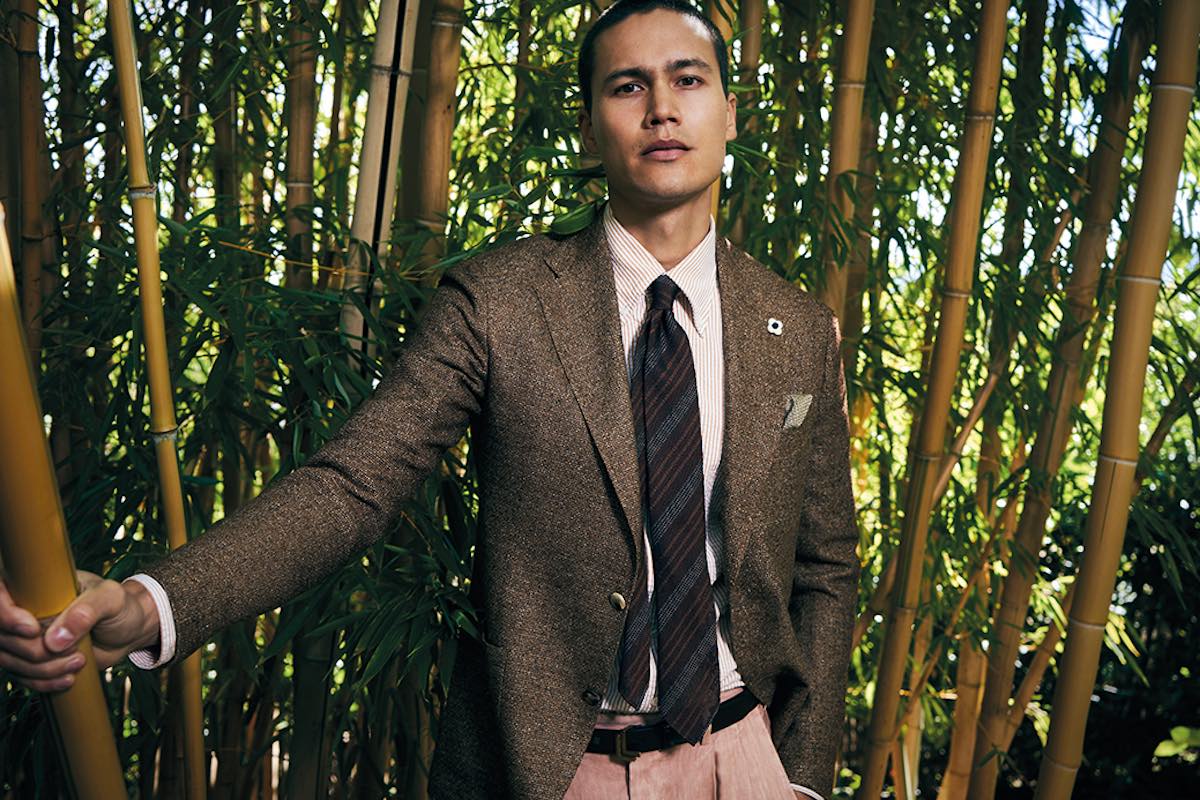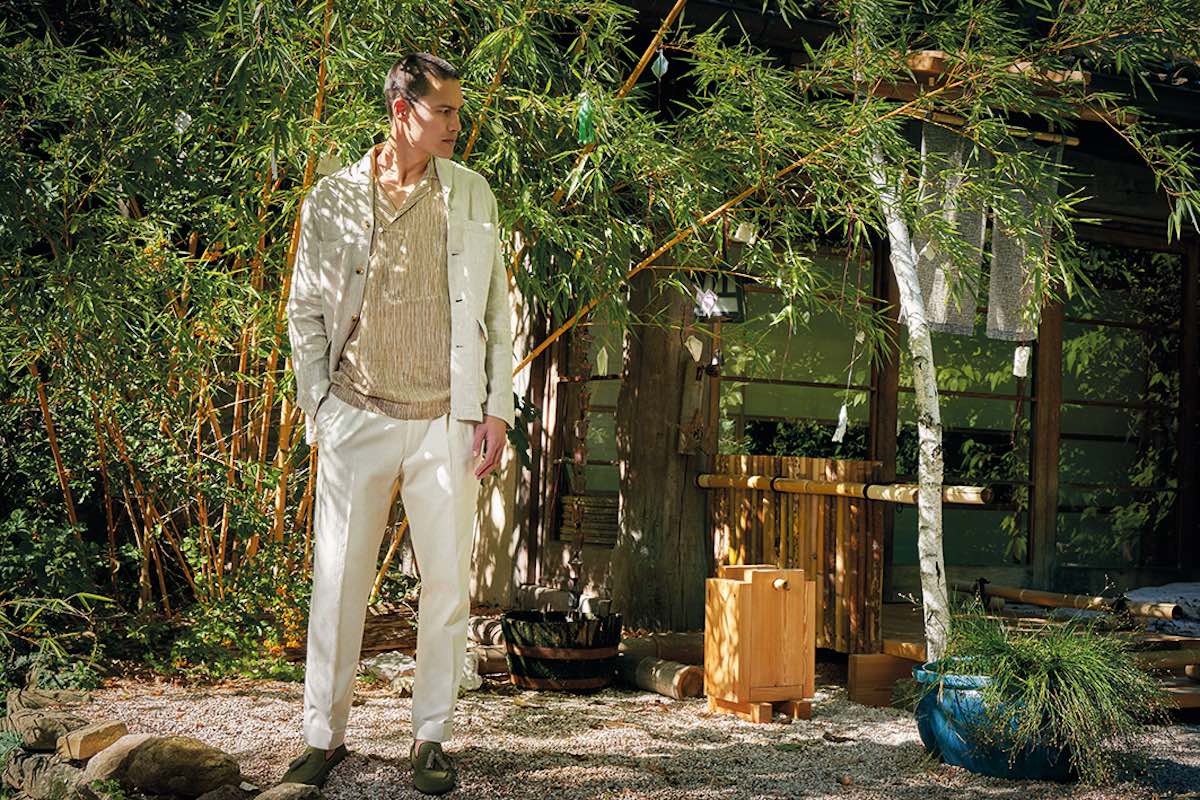 Luigi on Japan and Italy: "Among my memories collected from travels to Japan, I've always been struck by how order plays a larger role in their culture. Physical contact appears to be less common than in Italy, where it is a characteristic! These habits are seen as gestures of mutual respect instead… I believe that people in the east particularly enjoy the Italian imagination. They recognise and appreciate originality, and that includes our craftsmanship." Alessio on Japan and Italy: "Aside from work, I've chosen to visit Japan many times as a tourist so I could deepen my understanding of their culture. It can be similar to ours — like us, they have a long and ancient history behind them. I think that's what we share in common, what I look for: the continuation of a strong heritage. From my experience of Japan, Italy has a reputation for our successful history of fashion and style, which they appreciate. And in turn we admire and draw from theirs." Luigi on his favourite tradition: "Every time I visit Japan or meet a Japanese person, I am fascinated by the bowing ritual, the ojigi (お辞儀). From what I gather, the more you lean forward, the more recognition you give to the person you are meeting, the higher the sense of respect!"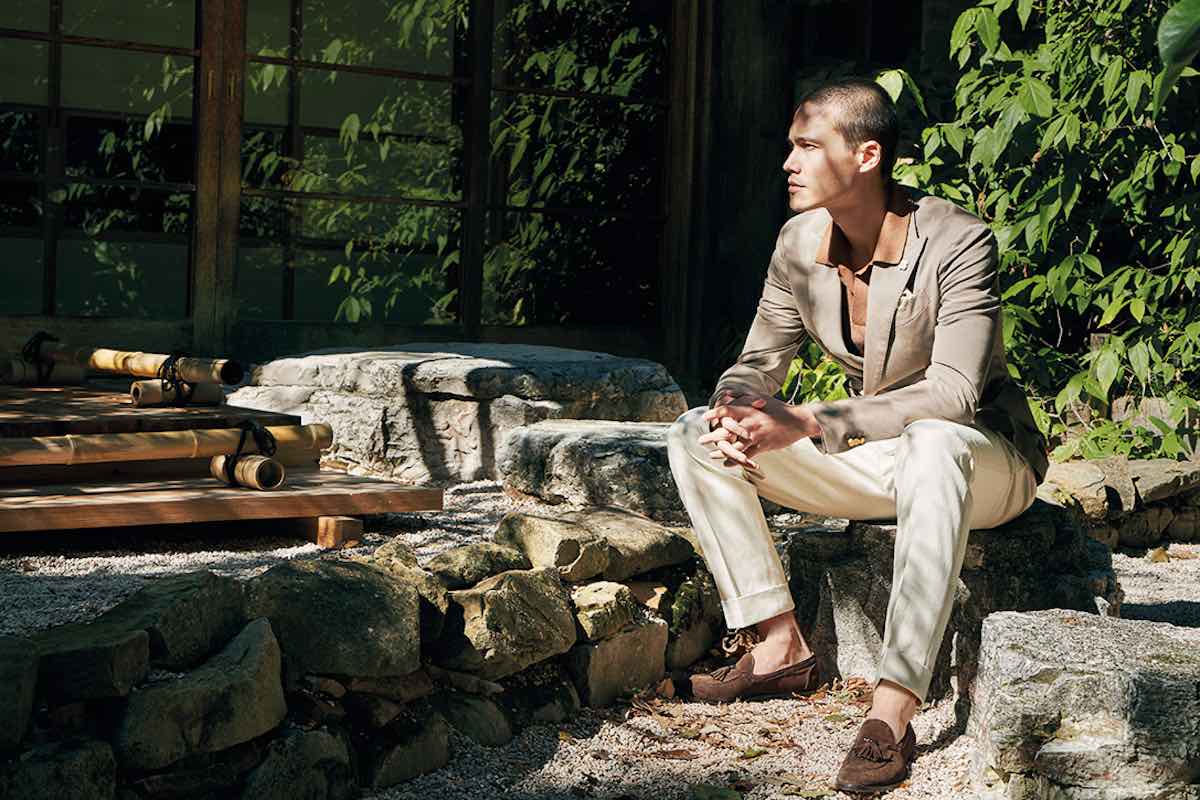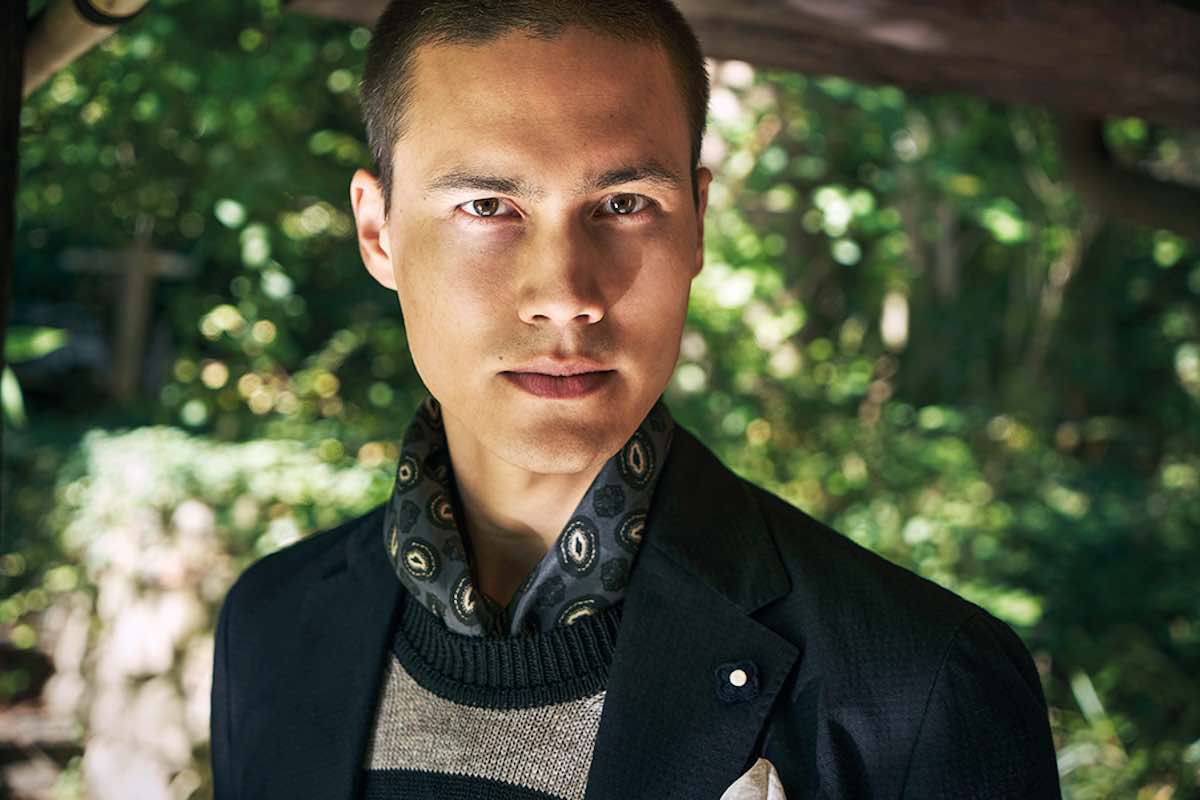 Alessio on his favourite tradition:
"The thermal sites and baths the Japanese go to at any time of the day, the onsen (温泉), made a big impression on me. You find them in the most unlikely places… It became an essential part of my daily ritual, especially after visiting the cold Hokkaido region. It allowed me to observe the culture more deeply and to slow down."
Alessio on Japan and nature:
"Japan gave me a newer respect for nature, which is reflected in this collection. Public spaces are clean, cared for, and appreciated by citizens… There are charming, colourful gardens and landscapes. I love [the cherry blossoms] which change colour vibrantly depending on the time of year."
Luigi on the collection:
"I always return home inspired by [Japanese] women. Their beauty and the way they dress… I observe the small moments, details from their looks; the colour and fit; and I interpret this in a masculine key for the new collection. As a designer I've had a fascination for traditional Japanese ceremonial dress, which often predates the arrival of tailoring in the country. For years they have served as inspiration for creating a Lardini collection."
Alessio on the collection:
"For my part, I was inspired by the colours of nature we see depicted in their art, as well as in reality. The flowers, plants, animals [like the dragonfly print] — the delicate shades — are all in constant harmony with one another. From there we built the collection's textiles for the jackets, shirts and ties, which take from organic Japanese shades of green, brown and even cherry-blossom pink. The Lardini spirit in Japan." Read the full interview in Issue 73 of
The Rake
- on newsstands now. Available to buy immediately now on TheRake.com as
single issue
,
12 month subscription
or
24 month subscription.
Subscribers, please allow up to 3 weeks to receive your magazine.
here
. SS21 will be online from March.