The Bold and the Beautiful
Who's to say that a woman's attraction to wealth and influence is any more shallow than a man's to beauty or sexual allure? Whatever the motivation, writes James Medd, it took courage and strength of character for women in the 20th century to behave in a way men considered their birthright.
History can be a harsh judge. This is particularly so when it is considering — or rather, ignoring — the effects of privilege, and rarely more than when examining the lives of famous women. The phrase 'behind every great man is a great woman' exists only because, for centuries, that great woman was forced to the back. Some, however, were bold enough to push their way forward. Most would deny this, conscious of the judgment of the present, let alone history. But if their avenue to wealth and status was restricted to little more than a 'good marriage', who is to say that a woman's attraction to wealth and influence is any more shallow than a man's to beauty or sexual allure? It would be easy, for example, to dismiss Nina Dyer, married to two of the richest men of her time, as a 'gold-digger', the female equivalent of the great playboy
Porfirio Rubirosa
. Many did, too, but she denied it with conviction. "People have called me a schemer," she said, "but nothing is further from the truth. Luck just comes my way without my doing anything about it. It has been like that during most of my grown-up life." Luck, for Nina, just so happened to take the form of great beauty and sexual allure. With these, she traded the prospect of a quiet life in a colonial backwater for one of wealth and glamour. Born in Sri Lanka (then Ceylon) in 1930, the daughter of a tea plantation owner and his Indian wife, she was comfortable enough. She yearned for more, however, and set off for her father's homeland at 20, first as a drama student in Liverpool, then in London, working as a catwalk model. With her feline eyes, full lips and ability to switch from playful lover to elegant dreamgirl as the occasion dictated, she was a natural, and took to the job and its lifestyle. Moving next to Paris, she became Pierre Balmain's favourite and a fixture on
the Riviera
, an habituée of the yacht and villa party circuit. By 1953 she had captured the attention of Dutch-born industrialist Baron Hans Heinrich Thyssen-Bornemisza. 'Heini', as he was known, had inherited an uncountable fortune made in steel and arms. Although he was married with two children, his affection for Nina was expressed in the most lavish terms. On top of a mountain of jewels, he gave her one of only four wild chinchilla coats then existent in the world, as well as two sports cars and a pair of black panthers, who followed her everywhere, hotel suites included. For Valentine's Day, he added a Jamaican island, Pellew, where she built a bamboo hut and, to great scandal, swam naked. They married in 1954, but it lasted just months. Thyssen discovered that Nina had already moved on, to a penniless but very handsome French actor. Heini was driven to punch the lover in a Paris nightclub a few weeks after the marriage but waited two years to divorce her, still apparently rather against his will. "It's a most disagreeable operation," he explained. Nina kept the panthers, along with $2.8 million, a château with 70 acres outside Paris, and $364,000 of jewels. Within a year she had turned another impossibly rich head, that of Sadruddin Aga Khan, son of the
Aga Khan
. This time the jewels included a parure specially fashioned by Cartier in honour of her panthers, and she took ownership of Pellew's neighbouring island, renamed Tiamo, which became her boathouse. Sadruddin was in almost all other ways neglectful, however. They married in 1957 but separated after three years and divorced in 1962, leaving her with a further $1.4m. After a sojourn on Pellew, Nina moved to Paris and attempted a return to modelling that ended before it had begun. She continued to expand her jewellery collection, always favouring Cartier, but had no children, few friends and little else to occupy her. Miserably, she ended her own life with an overdose of sleeping pills, aged just 35, leaving her fortune to animal welfare causes.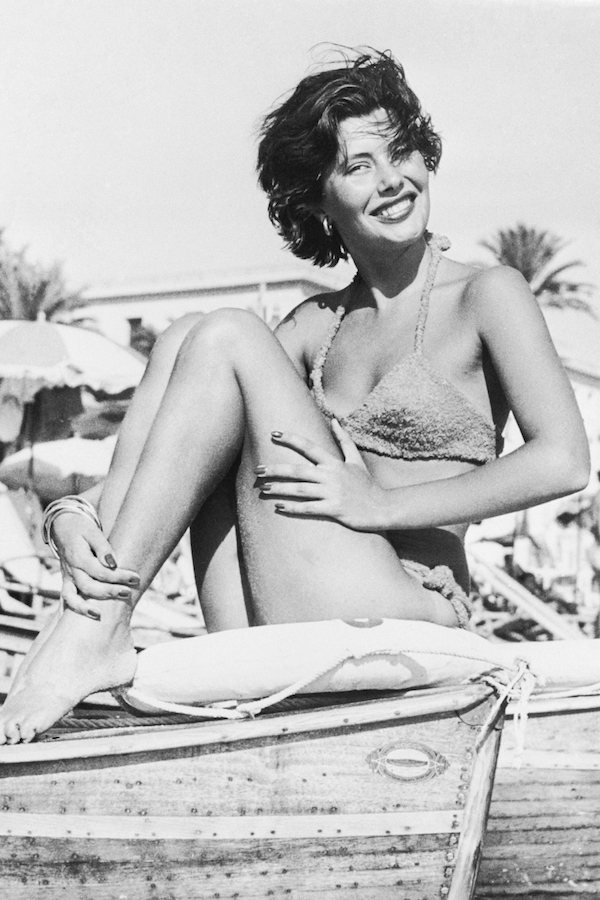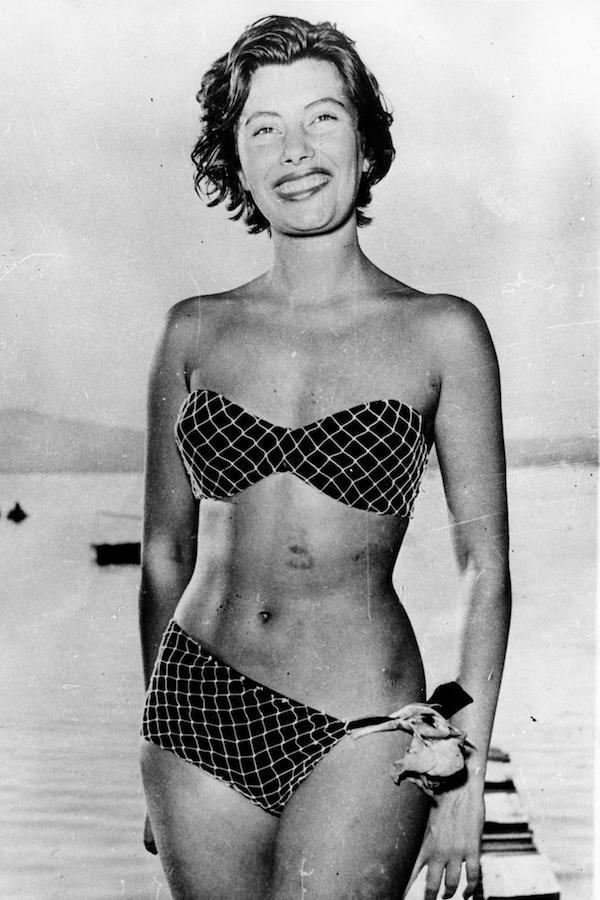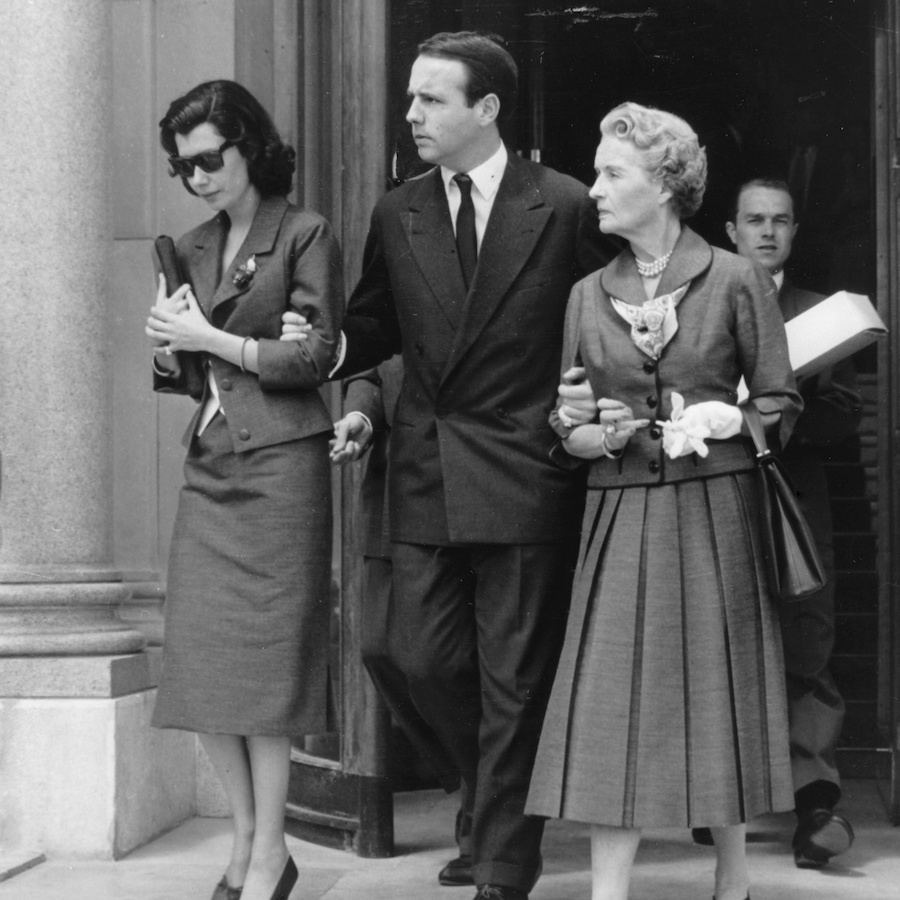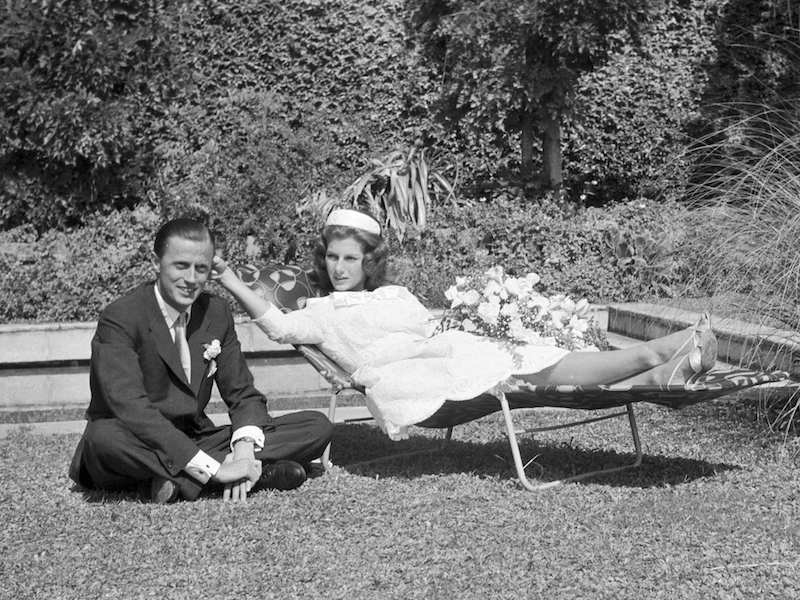 By then there was a new Baroness Thyssen, a woman with remarkable similarities to her predecessor. Fiona Campbell-Walter was another British expatriate, born in Auckland, New Zealand, in 1932 to a Scottish-born rear admiral in the Royal Navy. She was also a star model, embodying a look that spanned the monochrome formality of the post-war era with the onset of the technicolour sixties, one that found favour with photographers as disparate as Cecil Beaton and David Bailey, as well as the great fashion houses of Schiaparelli, Lanvin, Dior and Valentino. She met the freshly divorced Thyssen on the slopes of St. Moritz. "He was the most marvellously romantic figure," she later said. "He would swish down the slopes without gloves, smoking a cigarette, wearing a shirt with a great eagle on the back. He had fantastic glamour." He was equally taken with her, and, despite his resolution to remain a bachelor "for some time", they were married 12 hours after that first encounter. For a few years they lived in classical European grandeur in the villa above Lake Lugano that housed Thyssen's extraordinary art collection, including works by Degas, Goya,
Picasso
and Mondrian. Fiona was an enthusiastic wife, telling one reporter: "We have mutual interests and no secrets at all. There will be no misunderstandings." Sadly, the Baron did not agree, and in 1965 they split. When she asked why, he told her, in the fashion of one jaded by a life free from all friction, that she should have been more flirtatious with other men in order to make him want her. She moved to London with their two children and a £420,000 settlement, but was soon linked to another great European heir. This time it was Alexander Onassis, scion of Aristotle, and 16 years her junior. She resisted the relationship for four years but relented when he was 20, to the aggressive disapproval of the shipping magnate and his family. To her eyes, it was a battle for control. "What really worried him," she said later, "was that I 'trained' his son." For the oligarchs of the time, female allure was all very well, but it was never to trump male authority. No account was taken for the age gap of Onassis's own marriages — both his second wife, Jackie
Kennedy
, and his first were 23 years younger than him. Fiona always claimed to have been uninterested in her lover's wealth and only ever took gifts bought with his own salary. This was not to be a tale of love conquering all, however. In 1973, Alexander died in a plane crash. In an echo of Nina Dyer's will, Fiona devoted her energies to animal welfare. It's tempting to find a metaphor of domination and repressed power in this mutual interest.
Subscribe here to read the full story or pick up your copy of Issue 52, on newsstands now.