The Brioni Bespoke Experience, Featuring Glen Powell
Brioni is pleased to introduce its new campaign featuring actor and producer Glen Powell.
There is a shifting tide, the oracles have sensed it and the birds overhead are exhibiting their customary sixth sense for anything afoot. What it means for those of us interested in men's luxury and craftsmanship is still to be fully realised but it is pretty clear that the dedication to craftsmanship and quiet luxury, a study of quality and traditions of garments and items that are beautifully made by hand, by skilled artisans whose training is vocational, is no longer restricted to small ateliers, as larger brands are replenishing their efforts and strategies with sartorial engine oil, and the most exciting brand to sound the war cry as a bannerman for bespoke is Brioni. Let's be clear, bespoke has always been something Brioni has been passionate about, but the challenge has always been one of messaging, maintaining the narrative as an innovative and forward-thinking brand for a modern audience by promoting an ancient art. The latest campaign by Brioni put that problem to bed. Featuring Glen Powell, the slick, devilishly handsome (with an extra scoop of devil) actor who practically the entire world saw in Top Gun: Maverick, Brioni have chosen their emissary wisely.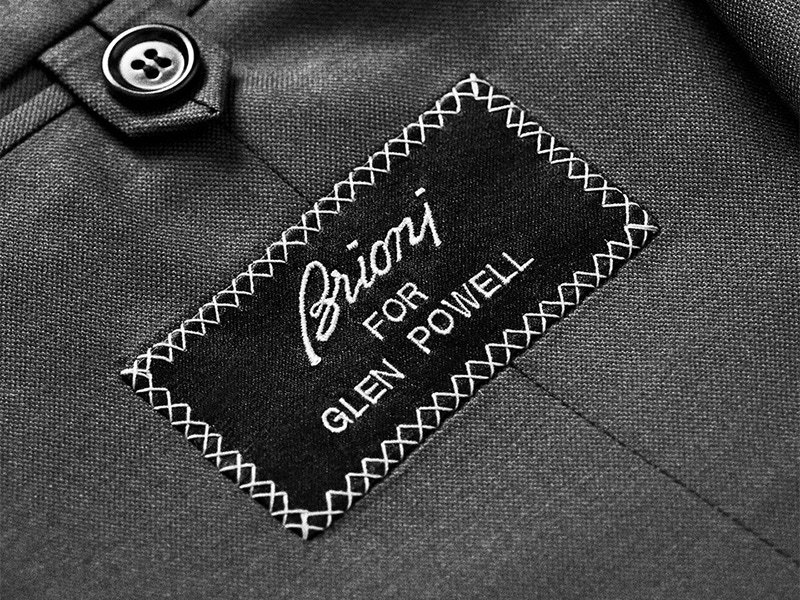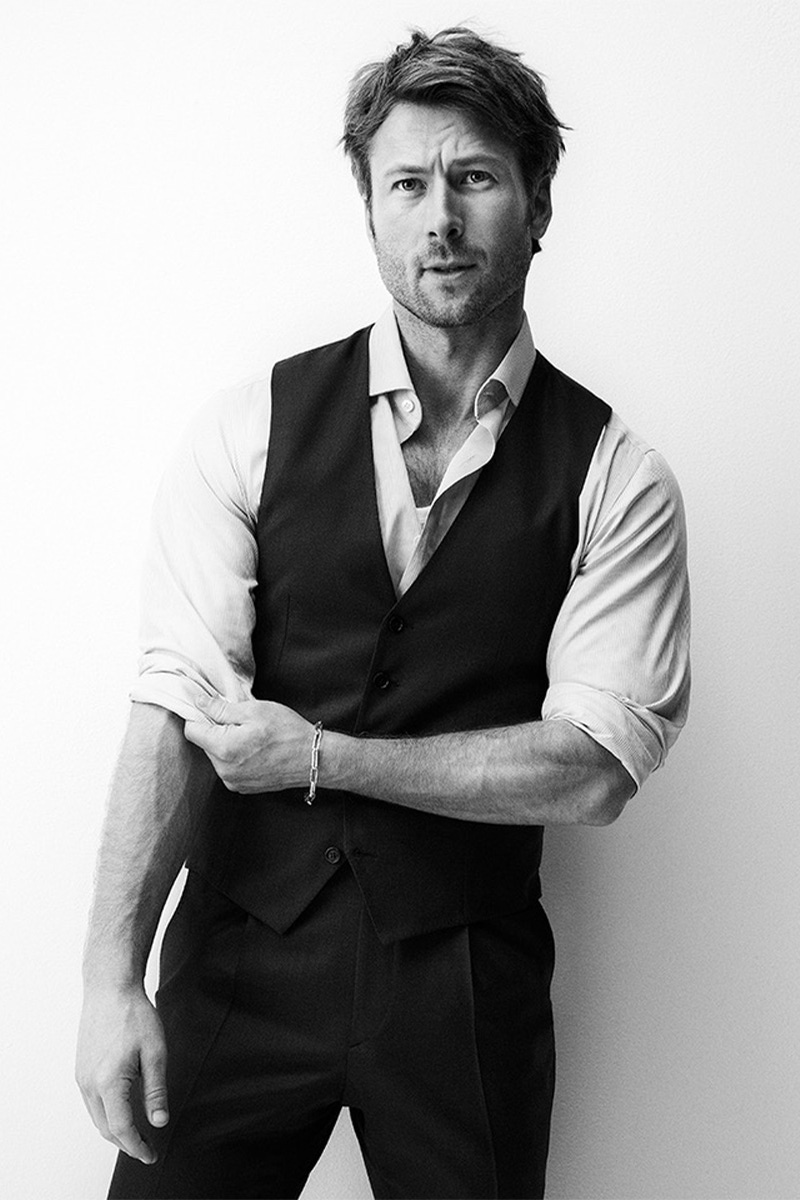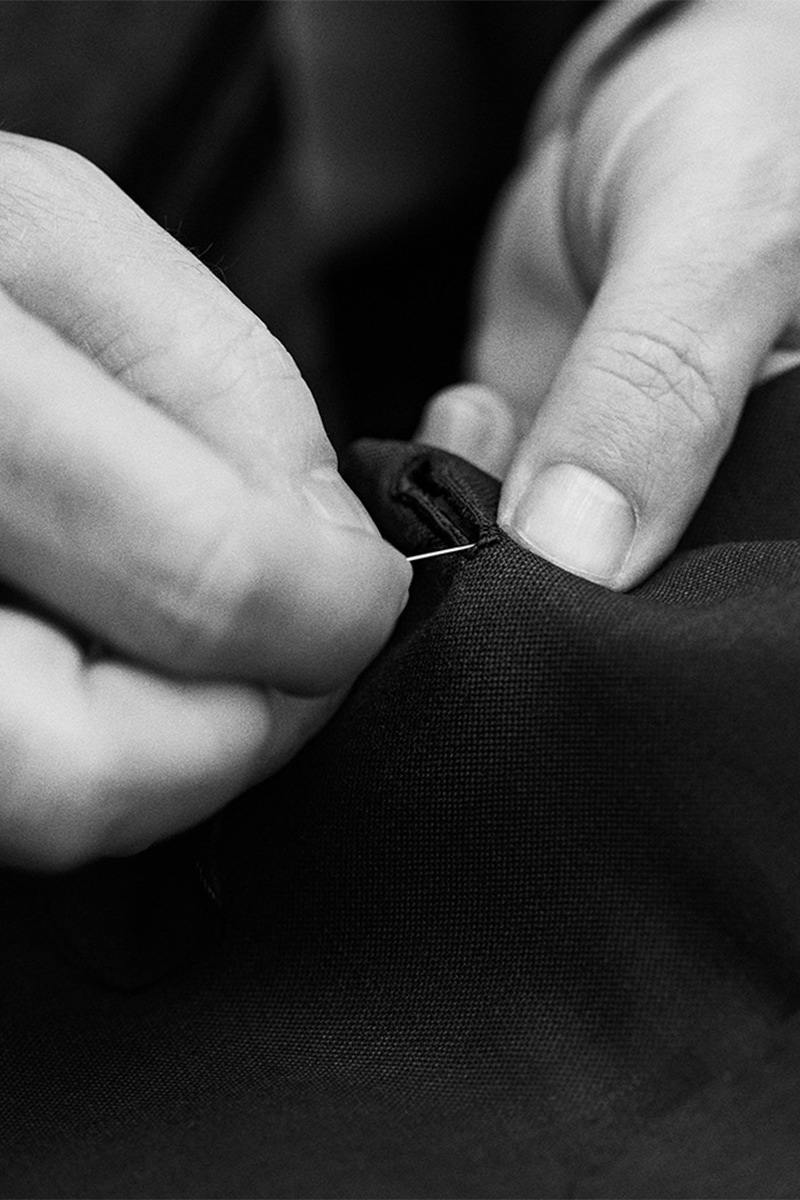 The images by Gregory Harris, which feature the ebullient and fetching Powell wearing a selection of bespoke garments, from a three-piece suit to a double-breasted ensemble, is, as it should be, all about the details. The razor-sharp reverse pleats, the palm-wide notch lapel, two-inch turnups, relaxed levels of padding (flexing its Italian roots) and even a spalla camicia shoulder, a Neopolitan shoulder design of origin where the sleeve is tucked into the arm hole, rather than placed alongside it. Then of course there are his paper pattern's, grounding the shoot back to what this really is all about, the brand's in-house artisans putting their time and energy, not to mention talent, into making something that is exclusively for you. In this case it is a movie star but the message is the same, what it is for him shall also be for you, you too can become the ultimate Brioni man.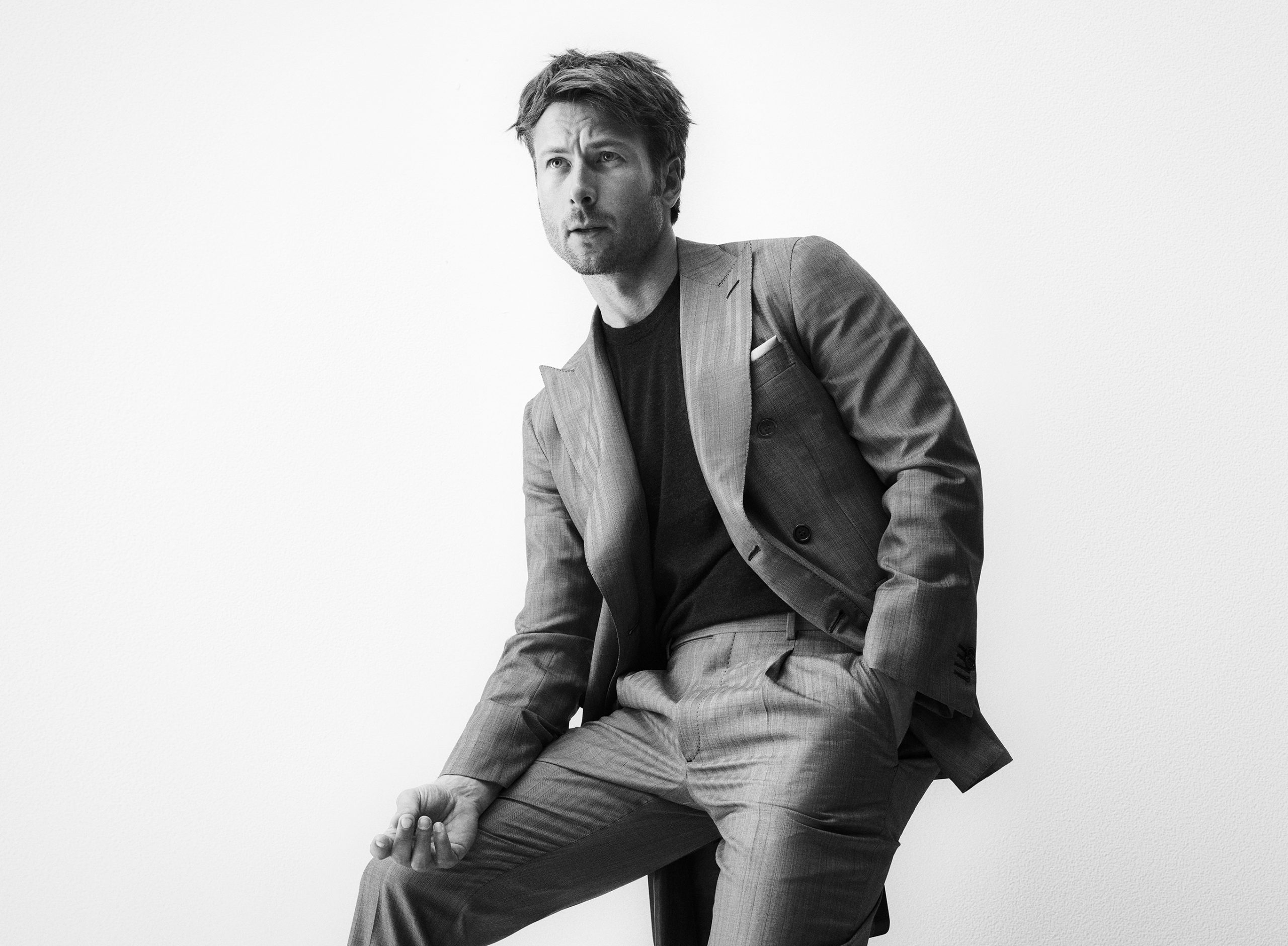 Wherever you are in the world, Brioni will be able to get a tailor to you for a consultation, measurement of fitting, of course you may also book an appointment in-store, but an at-home visit is a great example of what bespoke support by brands are able to deliver in terms of service. Fashion houses hold the key to one of the portals through which various cultures express themselves. Brioni clearly believes that this is not just translated into bespoke, but it is the zenith of that ideal. The unique experience that comes from creating a garment from nothing, choosing a 2D length of cloth that shall be made 3D, a manifestation of not just your shape but your personality, and not only that, it is a signal to the world on the false economy of cheap clothing, and that environmental friendliness, sustainability and ethical practices are unmatchable in the bespoke world, and Brioni is on a mission to inform the world.