THE CHASE OF THE THRILL
On land, on ice or in water, whether clutching wheel or reins, the short life of Spanish aristocrat Alfonso de Portago — and his violent death — touched upon a single theme: his uncontrollable desire to rewrite distance-over-time ratios.
Being the 13th Count of Mejorada as well as the 17th Marquis of Portago, not to mention the grandson of the Governor of Madrid (aka the 9th Marquess of Portago) and the godson of King Alfonso XIII, Alfonso Antonio Vicente Eduardo Angel Blas Francisco de Borja Cabeza de Vaca y Leighton pretty much had the first part of the phrase 'gentleman racer' nailed from birth. And what of the second part? Pictures of the Spanish aristocrat in a Ferrari 860 Monza — in which he tore up the track at the Windsor airfield in the Bahamas in 1956 — are but pieces in the jigsaw, for Portago also raced bobsleighs (finishing fourth in the 1956 Winter Olympics), horses (he twice took part in the Grand National at Aintree), and — between pursuing his polo, jai alai and fencing smarts — swam at international level. It's fair to surmise that no one has ever walked the planet who better personifies the time-honoured concept of a man-of-breeding devoting his life to cocking a snook at the laws of physics.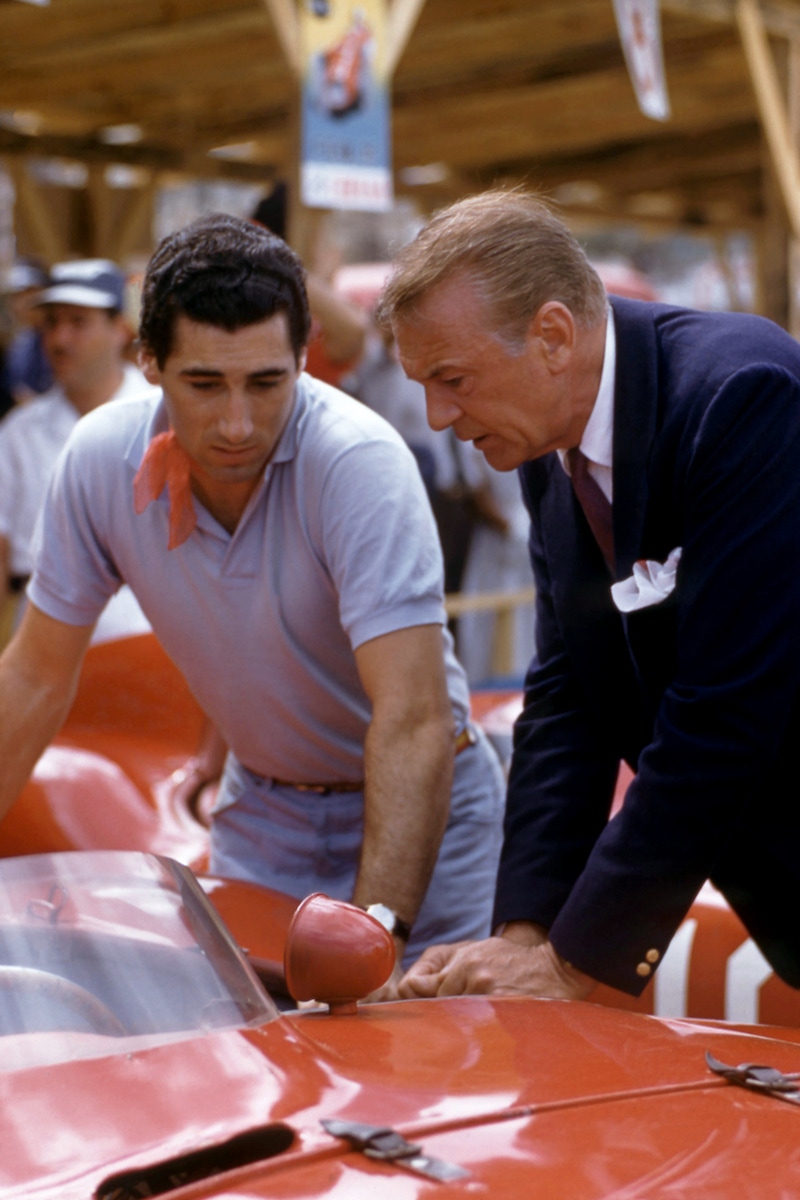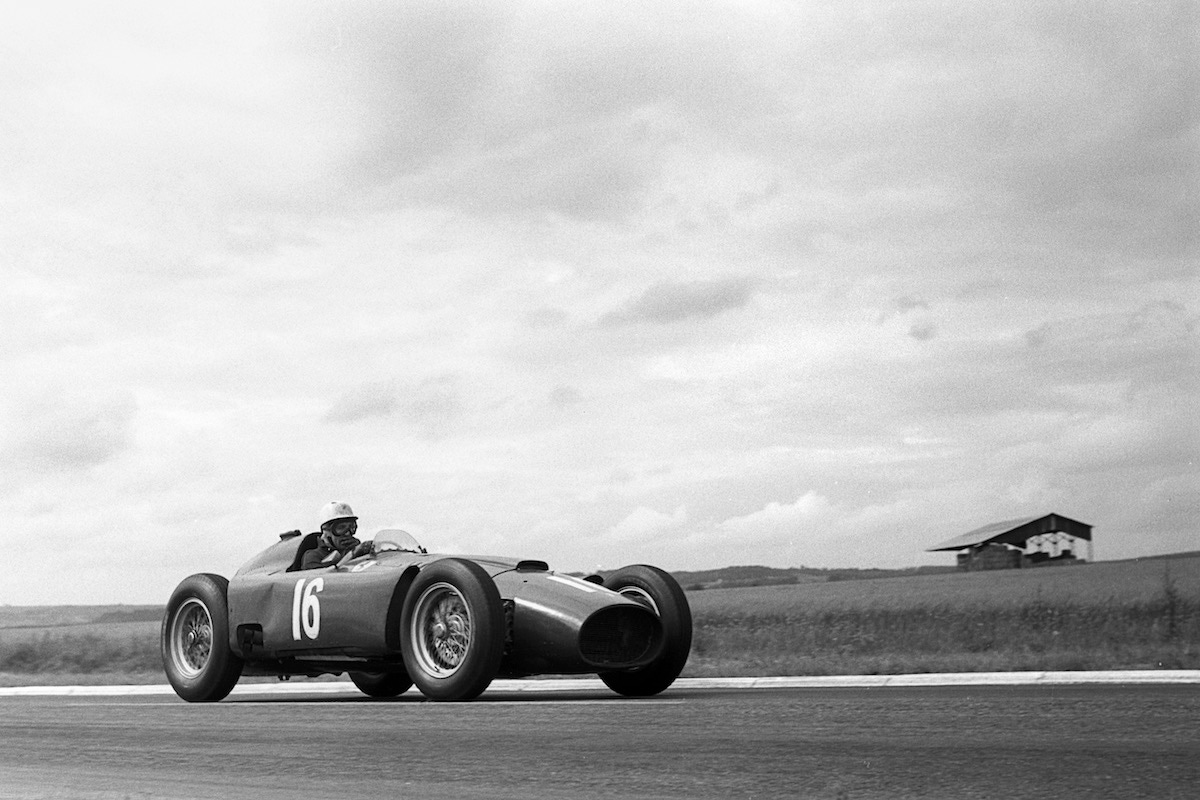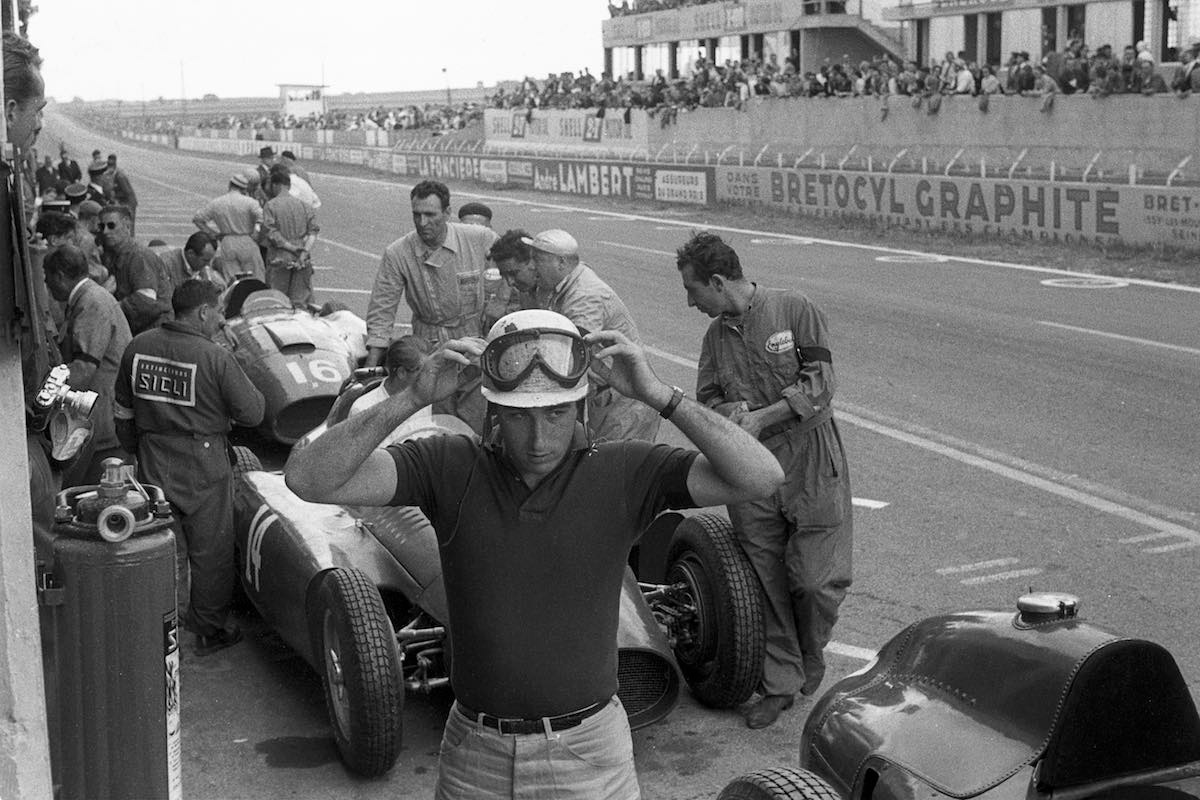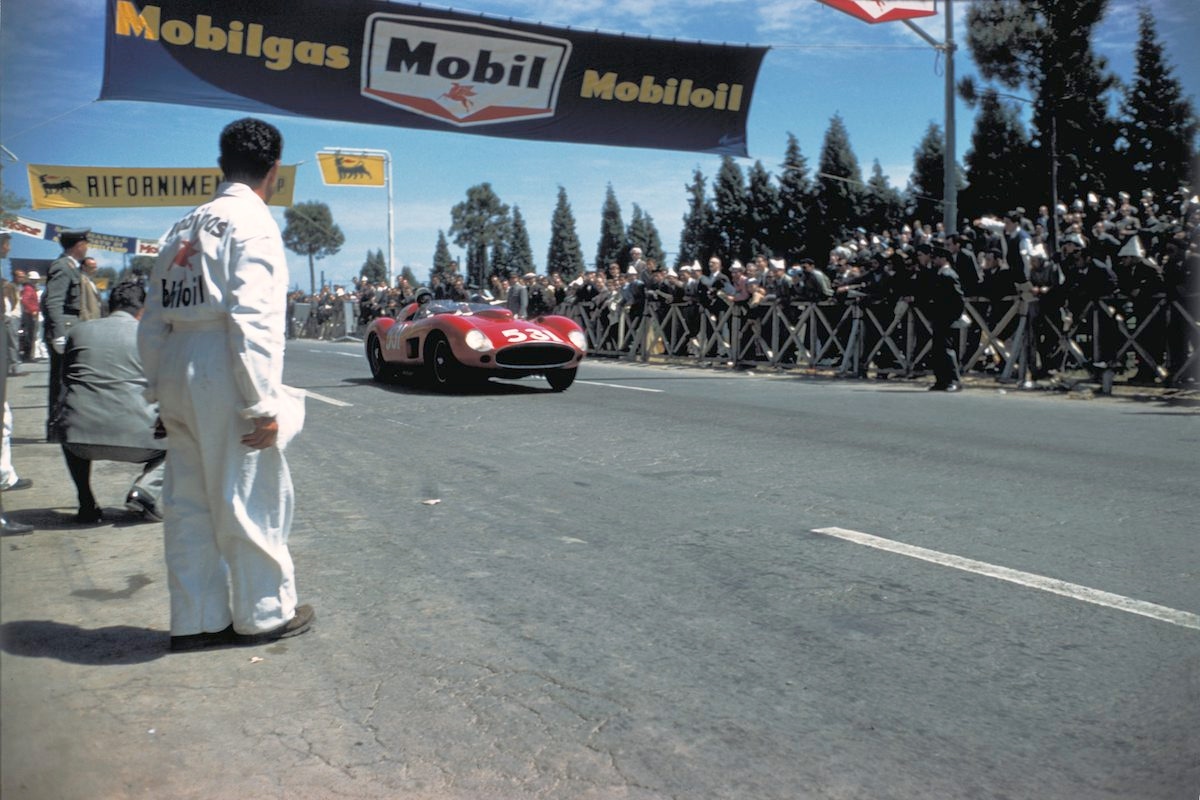 Born in London in 1928 with adventure in his veins (one of his forefathers was Alvar Nuñez, who once crossed the U.S. by foot), his father the president of Madrid's Puerta de Hierro country club (and arguably Spain's best golfer), and his mother an Irish nurse, 'Fon' — as he was known to his friends — demonstrated his fearless fondness for getting from A to B at lightning speed aged just 17, when, having already acquired his pilot's licence, he lost it immediately, winning a bet by flying someone else's plane underneath London's Tower Bridge. Positively Byronic in his amativeness, he was known to remark that in a different age he'd have been a knight-errant, prompting friends to joke that he'd been born three or four centuries too late. Having grown up on the family estate in Biarritz, by the age of 17 he could be found squiring the female denizens of Paris's raging nightlife scene; he married the American former model Carroll McDaniel, whom he barely knew, at 20 years of age, and had two children with her before an affair with the actress Linda Christian led to divorce proceedings: his days as an international Lothario had barely begun.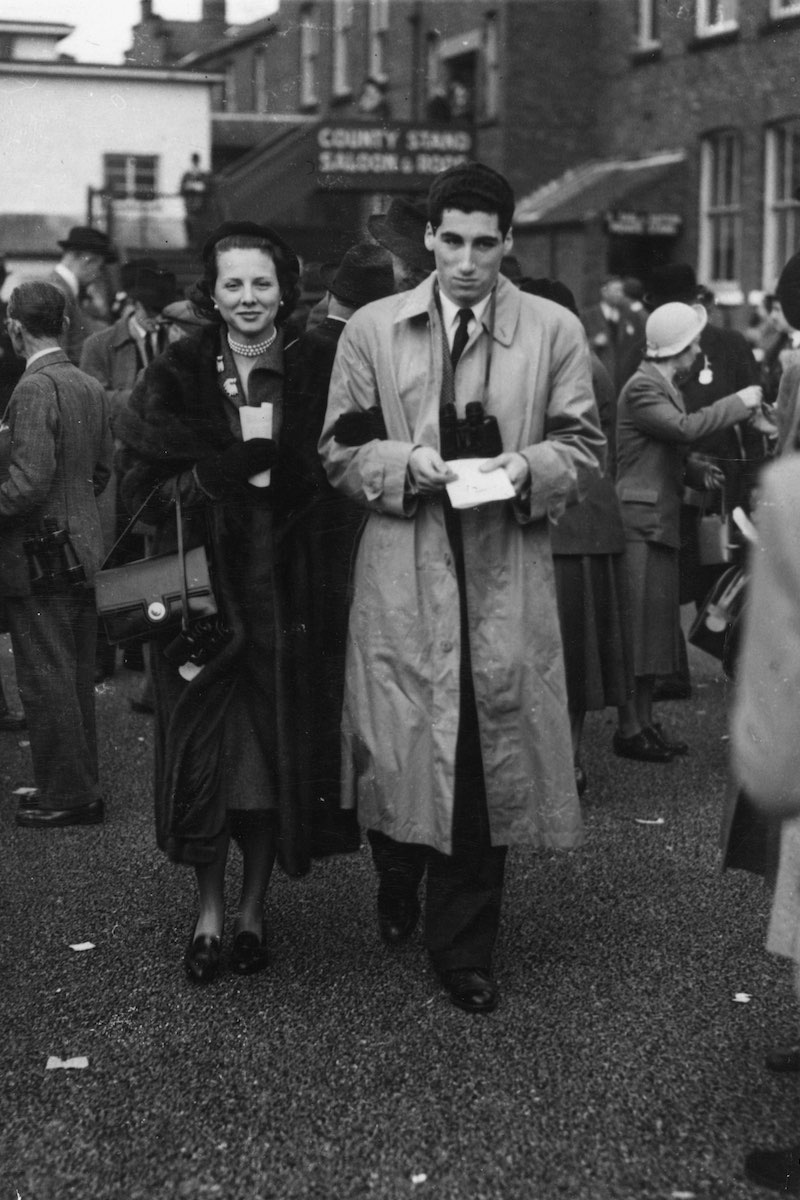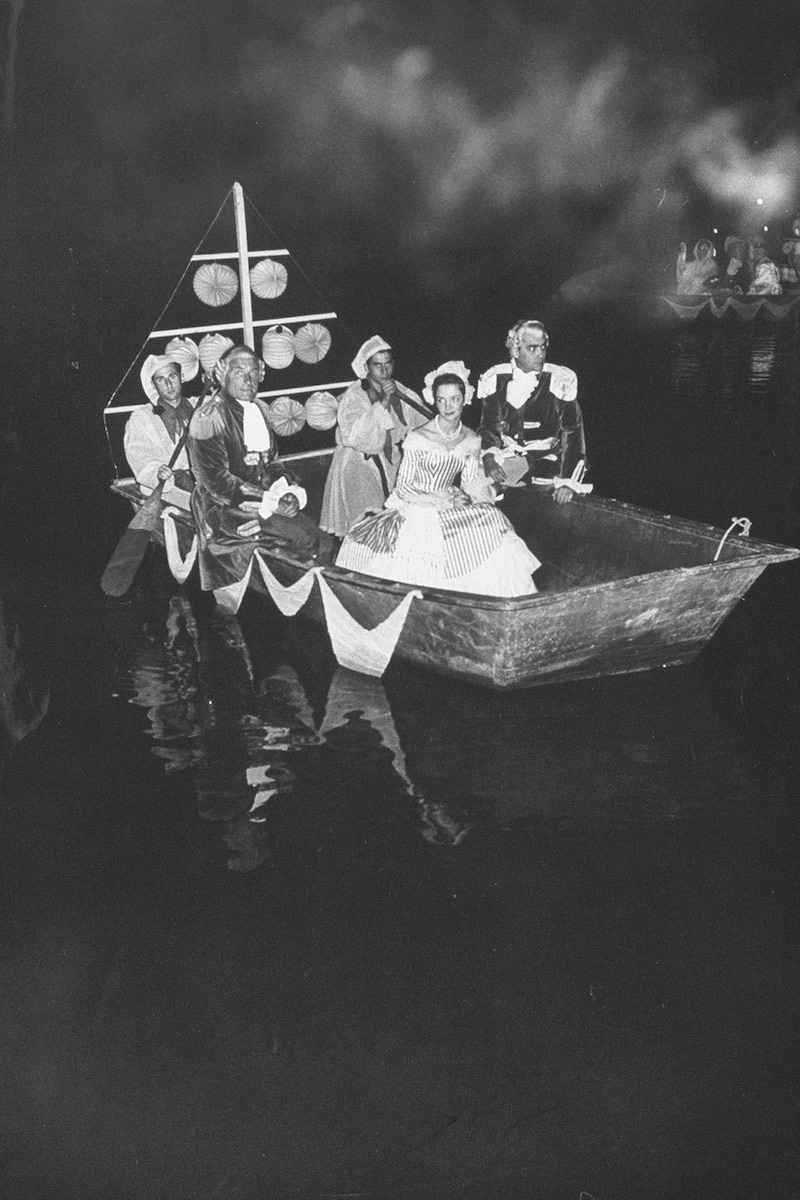 It was when Portago moved to New York in 1953 that he really began to foster a reputation as a playboy, embarking on love affairs with women such as Dorian Leigh, the supermodel. He was no popinjay, it seems — according to one
Motor Sport
magazine account, this inveterate gambler would be seen playing several roulette tables at once, "seldom without his favourite grubby leather jacket, thick black hair habitually uncut, dark shaven, a cigarette pasted to his lower lip". His effect on women, though, could it be bottled, would have quadrupled his wealth overnight. "De Portago," Enzo Ferrari said, "was a kind of magnificent hippy who made quite an impression on women because he was a handsome man. What sticks in my mind is that gentlemanly image that always managed to emerge from the crude appearance he cultivated." It was at New York's Auto Show, which he attended with a new friend by the name of Edmund Nelson — an Air Force veteran who was working as a lift boy at the Plaza — that Fon (or 'the Madcap Marquis', as another nickname went), having put on 14 kilos since those heady horse-racing days, when he saddled 32 winners from 36 rides in a single week, caught the motorsport bug, and hastily agreed to be co-driver for Italian-American Ferrari and Le Mans 24 Hours legend Luigi Chinetti in the forthcoming Carrera Panamericana in Mexico. Read the full story in Issue 72 of
The Rake
- on newsstands now. Available to buy immediately now on TheRake.com as
single issue
,
12 month subscription
or
24 month subscription.
Subscribers, please allow up to 3 weeks to receive your magazine.