Peak of Perfection: the Chedi Andermatt
With endless opportunities for unbridled relaxation, the Chedi Andermatt is a chic alpine retreat that will leave you in high spirits.
A stunning two-and-a-half hour train journey from Zurich is Andermatt, a charming alpine town nestled against a breathtaking backdrop of mountainous landscape. Unlike some of Switzerland's more established ski resorts, the former military village has only
recently come into its own
as a luxury tourist destination, thanks to a billion-pound resuscitation plan that saw the construction of an award-winning 18-hole golf course, new ski infrastructure, restaurants, a classical music concert hall, 500 apartments and six hotels.
At the centre of the reinvigorated town is the jewel of its crown: the Chedi Andermatt, a five-star haven of luxury that has the pleasure seeking jet set flocking in droves. Designed by renowned Kuala-Lumpur-based architect Jean Michel Gathy, the 123-room hotel fuses traditional Alpine style with Asian influences to create a zen-like environment where comfort and relaxation are the primary objectives. High vaulted ceilings and expansive open-plan common areas generate a great sense of space, but there's a simultaneous warmth, achieved through the use of dark woods, soft lighting and an abundance of fireplaces. The peaceful atmosphere extends to the bedrooms, designed to inspire true tranquility and blissful rest, with ultra-comfortable Hästens beds, cashmere throws and plush fur cushions, all
adhering
to a deep, earthy colour palette. Bathrooms are enormous and spa-like, with freestanding bathtubs, heated floors and delishly scented Acqua di Parma products. Luxurious feels like an understatement.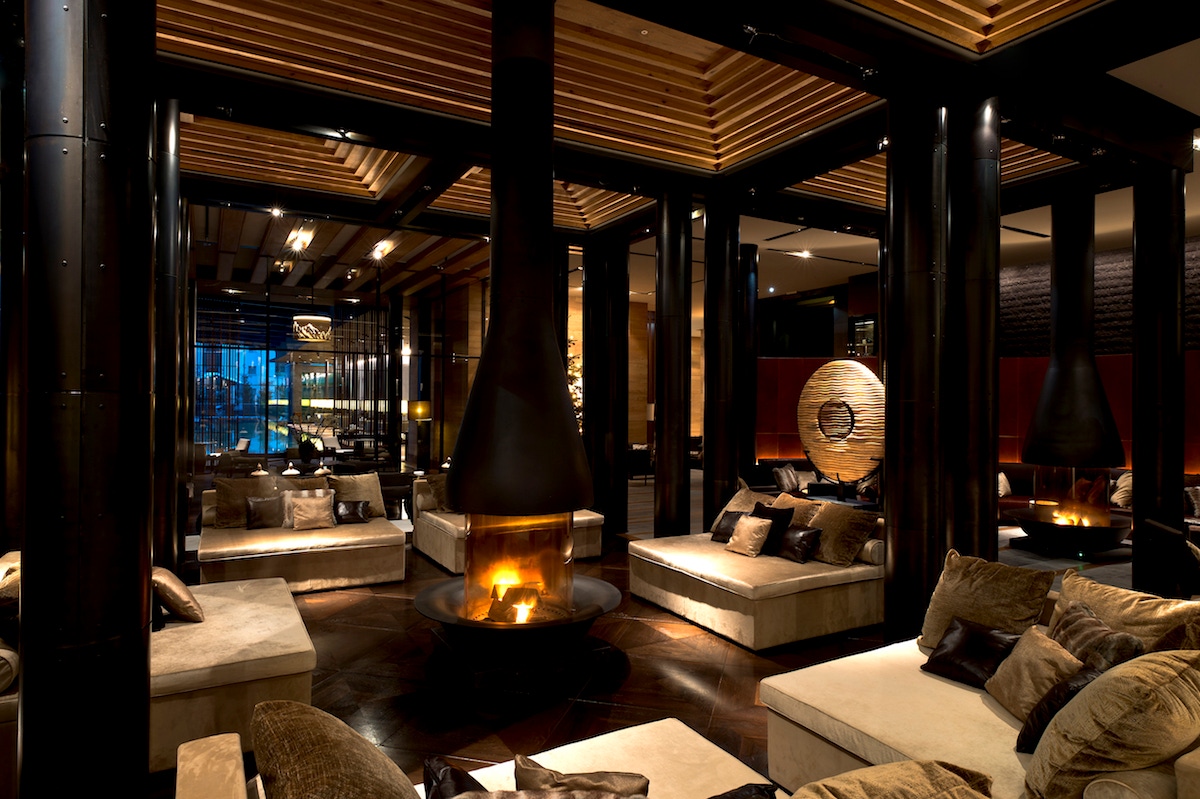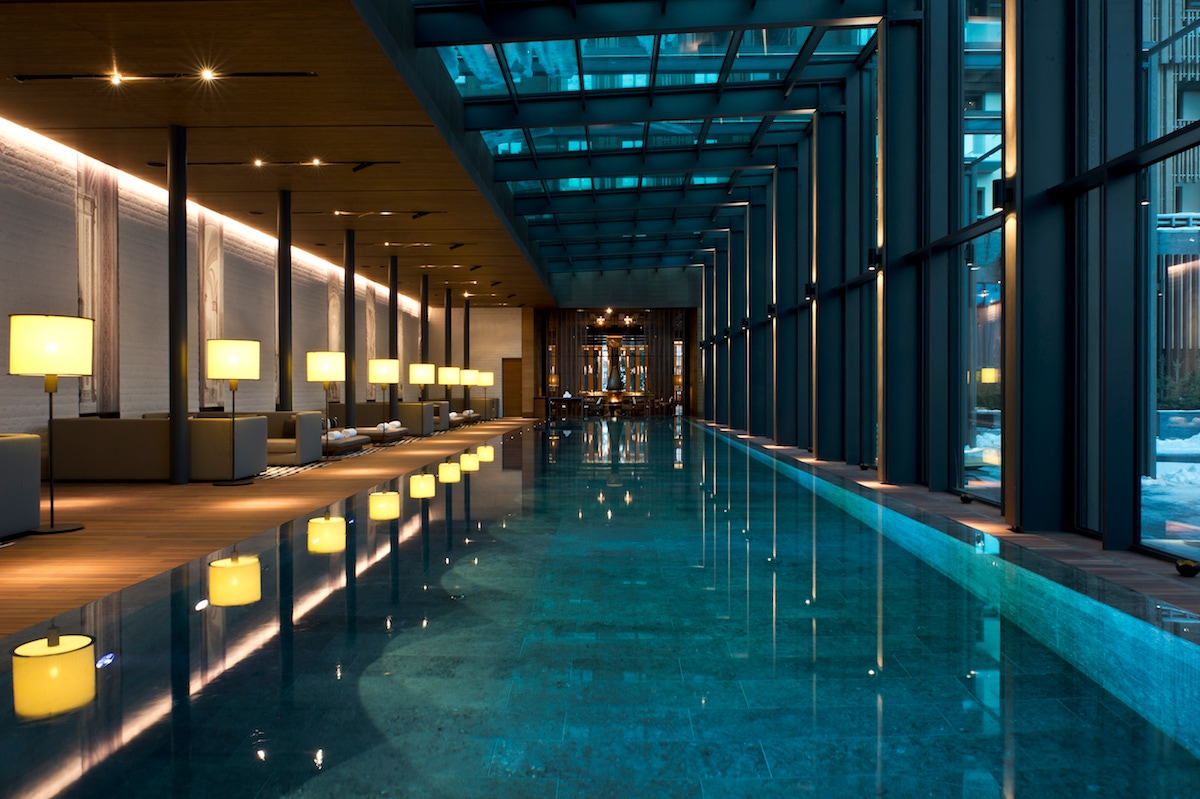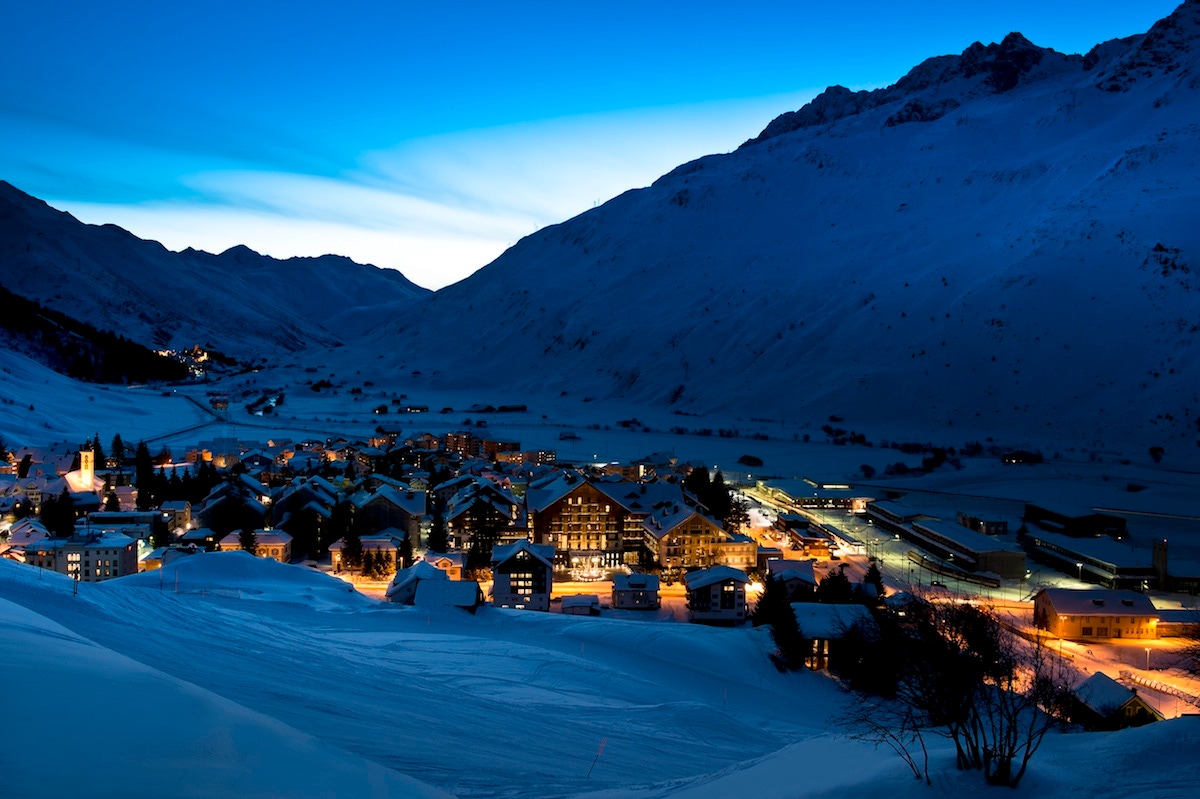 Of all the
Chedi's
drawcards, perhaps 
most notable
is its Spa and Health Club, which you'll be all the more grateful for after a long day on the slopes. A 35-metre indoor pool features views through floor-to-ceiling windows across the snow-capped Swiss alps, or opt to take in the vista from the steaming outdoor pool. Spa treatments are based on traditional Asian healing techniques and make use of natural Tata Harper products, while further facilities include a Finnish sauna, bio sauna, steam room, sol-steam room and hot and cold plunge pools. Even for the most cynical, it's impossible not to leave feeling like a new and improved you. 
There are opportunities for indulgence at every turn: from the moody and cavernous Cigar Library - with its walk-in humidor and over 270 cigars sourced from various ends of the earth - to the Michelin-starred Japanese Restaurant, which fuses Western haute cuisine with authentic Japanese sushi and sashimi in modern five to ten-course Kaiseki menus, or the five-metre high glass-encased cheese cellar, offering an epicurean experience like no other. 
Understandably, the prospect of removing oneself from such sumptuous quarters can be disconcerting, but it would be remiss not to make the most of the awe-inspiring alpine surroundings. In winter, ski enthusiasts will be in heaven, with approximately 120 kilometres of freshly powdered pistes. Staying true to the promise of five-star service, the Chedi offers an exclusive ski butler service: personal ski butlers are on hand to rent equipment from, escort you to and from the slopes, provide gourmet refreshments and slide off your boots at the end of the day. The summer months in Andermatt are just as divine, with plentiful opportunities for hikers and cyclists to explore the alps and take in the crystal clear mountain lakes, cascading waterfalls and deep gorges.
With the appeal of its natural beauty and small town charm, it's only a matter of time before Andermatt garners the same level of popularity as ski resort towns like St. Moritz and Gstaad. It's reassuring to know that the Chedi exists as a destination in itself - a bolthole of luxury to escape to for guiltless indulgence and pure contentedness. Even when the crowds come flocking. For more information, visit
myswitzerland.com
.