THE FABRIC OF MODERN SOCIETY
Loro Piana's new range of jersey textiles is a high-tech improvement on a form of knitting — though fear not, not the variety associated with rocking chairs, unwanted Christmas gifts, and amicable Olympic divers.
The rudimentaries of many ancient human innovations — from animal husbandry to timekeeping via beaded jewellery and blacksmithing — have been fixed ever since they were conceived. Like certain tangible inventions (the paperclip, the mousetrap and the bicycle, to name three), in terms of the principles by which they function, they have always pretty much left the patent office alone to deal with the fuzzier brushstrokes of human ingenuity. Other progressive pursuits — automotive engineering, navigational equipment, medicine and the distribution of text all spring to mind — improve, fundamentally, at a dizzying rate, and seem destined always to do so. The creation of textiles is most firmly in the latter camp. Weaving began with Neolithic Homo sapiens stretching, twisting and lacing together plant fibres, and has since undergone constant augmentation, with more and more elaborate methods of vertical threads (warp) with horizontal threads (weft) coming into being; the earliest examples of the requisite machinery is from 4400BC Egypt, while horizontal, foot-operated looms appear around the 11th century, a few hundred years before the Industrial Revolution and its flying shuttles, spinning jennys, power looms, spinning mules and cotton gins. The innovators from that era would never have anticipated the vocabulary doing the rounds in the boardrooms of mills in Bradford and Biella ('air texturising', 'Cloud-based pattern data', 'thread fluctuation control') today.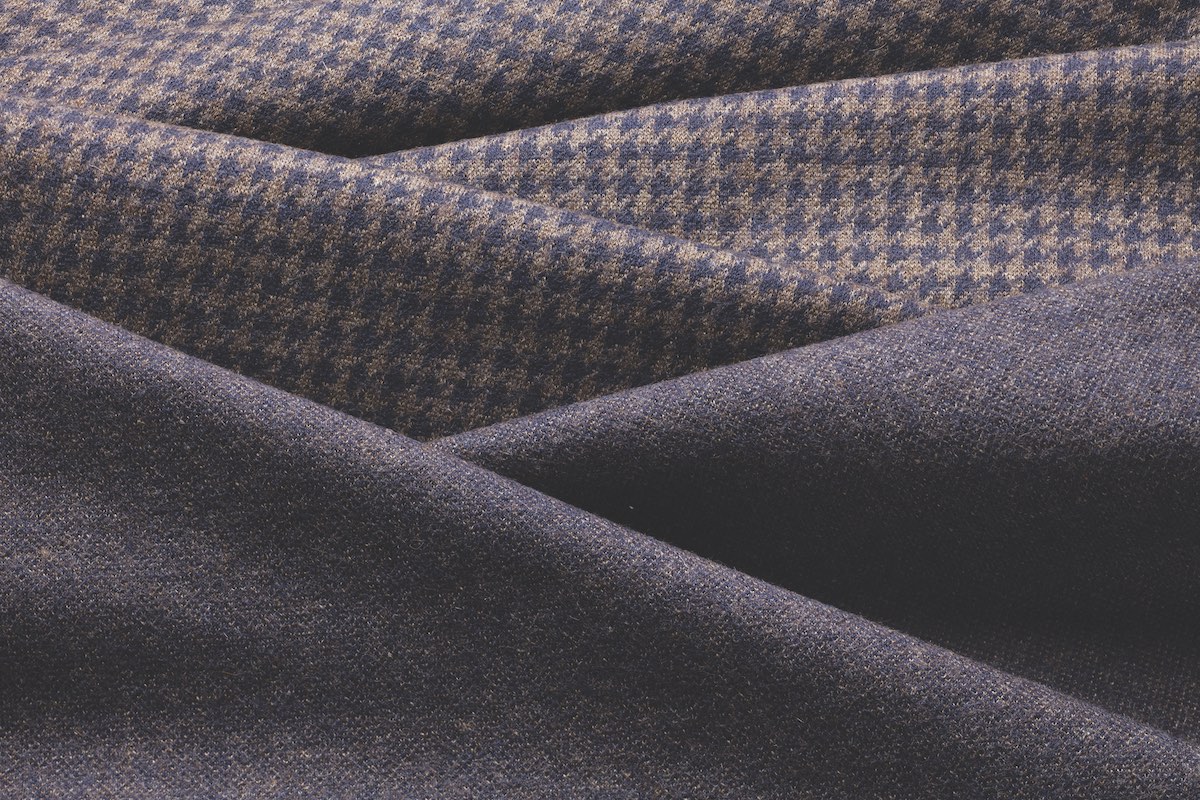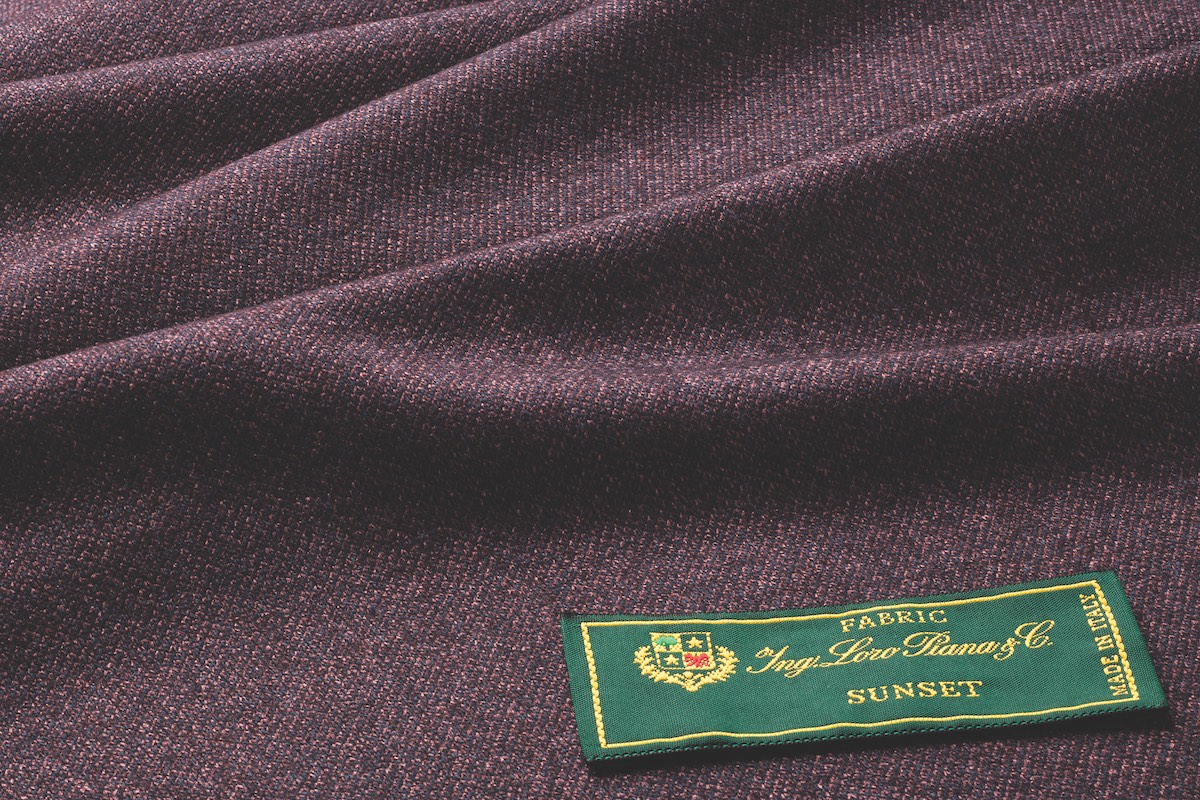 Similarly, knitting, which probably originated in Egypt between 500AD and 1200AD, leapt forward in increments (a notable one being William Lee's invention of the stocking frame knitting machine in 1589) on its way to a modern-day scenario whereby the simple concept of intermeshing loops of yarns underpins high-tech performance fabrics that are used not only to bolster the athleisure and casual-formal canons but also those in aerospace, healthcare and the military. You would think that textile innovation would reach a saturation point, that there would be no more free space to advance into. Try telling that, though, to a certain producer of high-end cashmere and wool products founded in the Italian textiles hotspot of Trivero in 1924. The latest range of fabrics from Loro Piana — a brand whose research and development visionaries are to textile innovation what Bentley and Aston Martin's powertrain engineers are to automotive innovation — is a high-tech improvement on a form of knitting (and not the variety associated with rocking chairs, amorphous Christmas gifts and amicable Olympic divers, but that named after the island, Jersey, on which it was first practised in the medieval period). Jersey has — it is a textile, after all — come a long way from the heavyweight wool garments once made for nautical types whose modern, tight-fitting, crew-neck ancestors are today still known as 'jerseys'. And Loro Piana's new range of jersey fabrics takes the material into even more exciting realms, in the process redefining sartorial borders, reinventing formalwear and facilitating more fluid interpretations of conventional gender boundaries and use categories (and as regular readers know, our status as "the modern voice of classic elegance" does not preclude us from championing the blurring of the lines between active and formal, urban and rural-wear or traditionally masculine and feminine forms).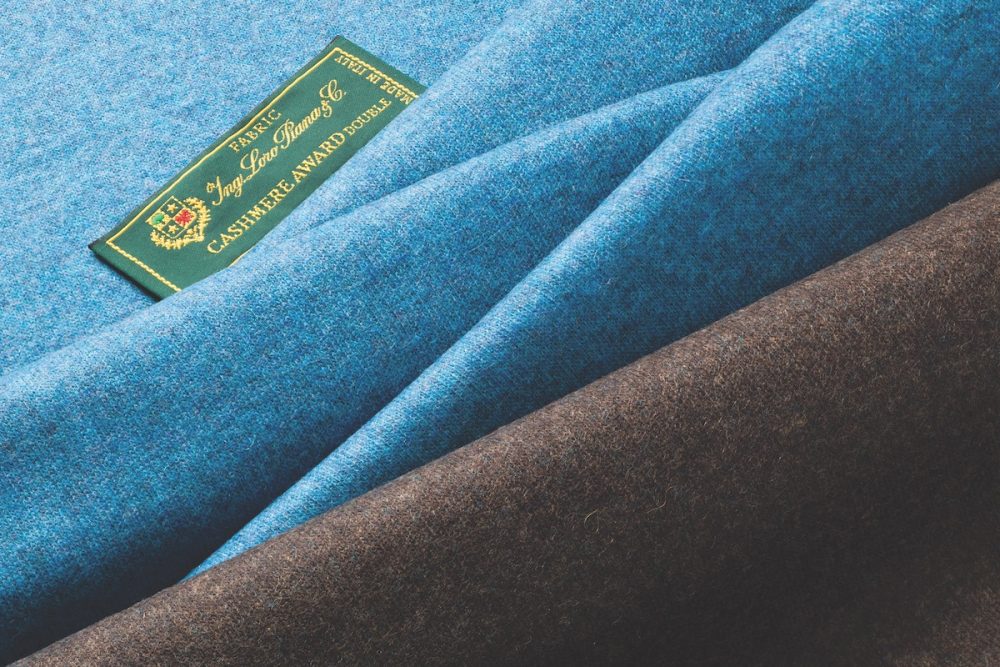 'Single jersey' (also known as 'smooth knit'), the most common knit fabric, is made with a single series of needles on single-bed machines and has two distinguishable faces: one whose V-shaped stitches create a smooth surface; another whose stitch arches are piled. 'Interlock knit', meanwhile, which is produced by two series of needles using double-bed machines, is less elastic and more compact than other types of knit, and has a ribbed knit-like appearance. 'Pique', created using single-bed machines with two rows arching upwards and downwards, has the distinctive texture we've come to associate with sporty polos, while 'Milano stitch' — comprised of alternating lines of tubular and plain stitching — is stronger and weightier, and suitable for jackets and suits. 'Pile fabric' has a second yarn knitted onto a smooth base, leaving small raised rings that, once they've been teaselled, call to mind the appearance of velour and offer abundant thermal insulation; 'double structure' sees two single jerseys invisibly bound together (ideal for overcoats and jackets). Finally, the collection includes a fabric whose existence can be attributed to arguably the most important invention in woven textile history: that patented by the French weaver and merchant Joseph-Marie Jacquard in 1804, which simplified the manufacturing of intricate design patterns such as brocade, damask and matelassé, and whose heirs are still generating reams of cloth in beguilingly intricate colour configurations to this day.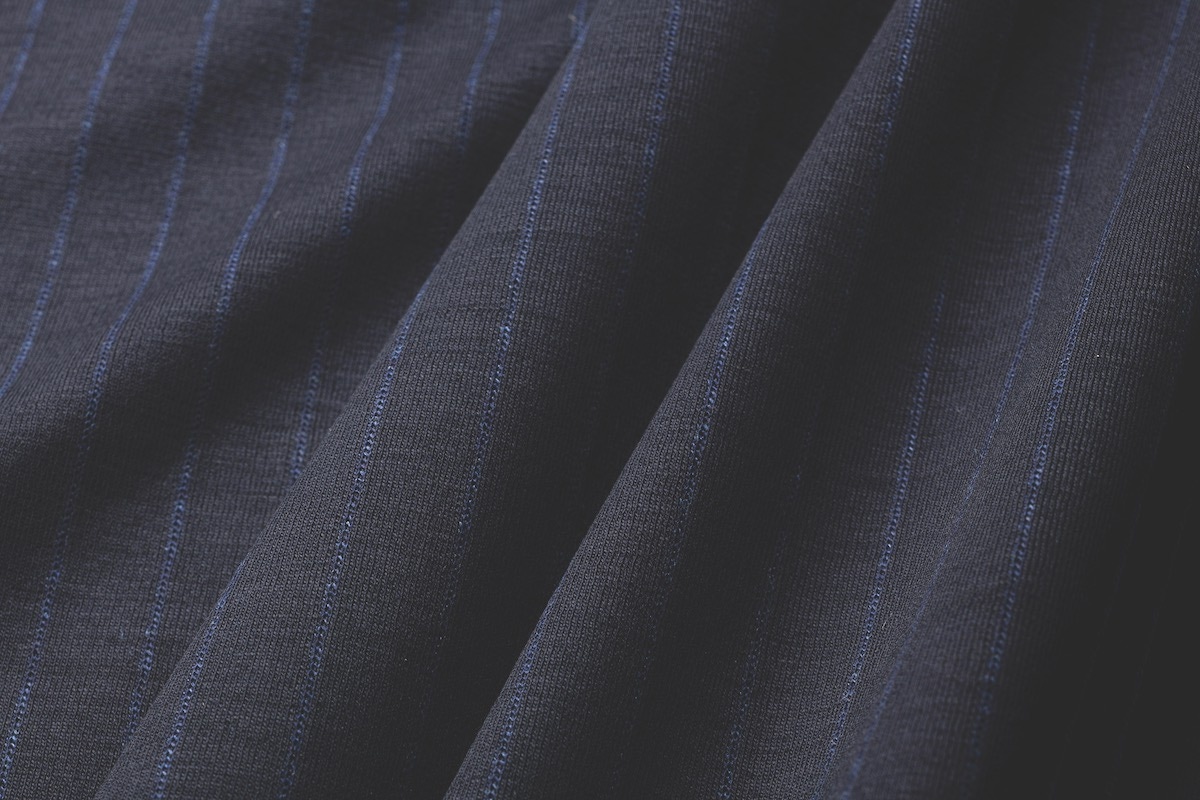 What all these new jersey fabrics have in common — besides being created by the looping of a single strand of yarn using the best raw materials in the world — is greater elasticity in all directions, making Loro Piana's sweater jackets, outerwear, dresses, skirts, jackets, overcoats and trousers not only more comfortable but superior in terms of drape and silhouette, not to mention wearability and dimensional stability. They offer enveloping comfort, two-way stretch and impressive adaptation to the wearer's movements. They're also available in a vast range of solid shades and patterns, in a wide range of weights, and having been subjected to as many different finishes applied to them (including Storm System, a recent, environmentally friendly upgrade to the game-changing treatment Loro Piana have applied to their natural fabrics since 1994, which improves their performance against the elements). It's now a century since Coco Chanel sent jersey's sartorial cache skywards, also sending seismic shocks through women's fashion, by introducing the fabric to her collections. We're convinced she'd approve heartily of the sartorial trailblazers at Loro Piana and their significant upgrade of jersey fabric and all its admirable faculties. You can also read this article in Issue 78 of
The Rake
- on newsstands now. Available to buy immediately now on TheRake.com as
single issue
,
12 month subscription
or
24 month subscription.
Subscribers, please allow up to 3 weeks to receive your magazine.