The Five Items for a Trans-seasonal wardrobe
Summer might be hitting full swing, but menswear collections are already changing season. These five items will ensure you transition perfectly.
The summer may not have even peaked quite yet (does it ever in London?) but it's around this time of year that menswear collections start to shift as the first drops of autumn/winter collections begin to emerge. This change in season opens a gateway to endless stylistic possibilities for the sartorially-minded individual, and yet the limbo months of late August through to (hopefully) early November also present something of a style quandary, being too cool for summer attire but too balmy for winter layers. Welcome then, to trans-seasonal dressing. The term may sound bold and difficult to comprehend, but nailing the concept isn't an arduous task. As the prefix suggests, this type of dressing requires a certain fluidity in your wardrobe. It doesn't necessarily mean you have to pack away all your linen goods and batten down the hatches. Trans-seasonal dressing presents a unique opportunity to invest in items that will not only see you through to winter's beginnings, but will allow its wearer the opportunity to express himself in a clever and thoughtful disposition. These are not simply 'one-season wonders.' Rather, they are staple items that will not only support the 'in-between' phase, but can provide a base foundation for a successful wardrobe for years to come.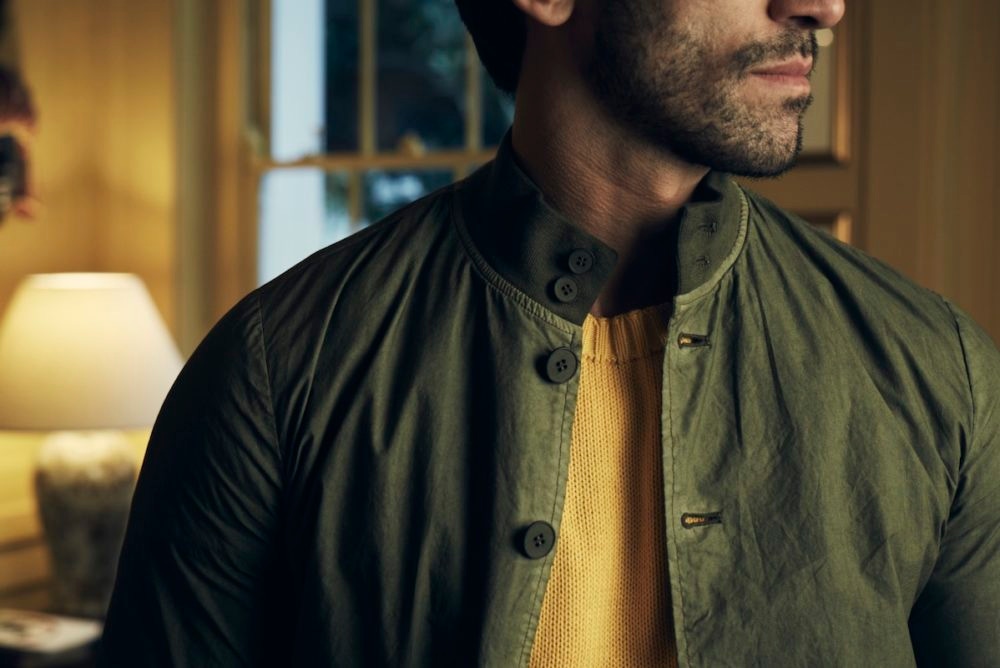 The versatile bomber jacket was born from military roots, used by pilots and airmen who would operate propeller aircraft in fluctuating weather conditions. The traditional bomber jacket afforded the luxury of fleece lining which supported heat retention, and from the perspective of a fashionable garment, its whole design, from the elasticated waist and sleeves to the high collar and utilitarian pockets, meant it was a stalwart from the get-go. Today, most brands will design their own iteration of the classic bomber jacket, adding modern touches to its silhouette which is, without doubt, inspired by the MA-1 Flight jacket. From a contemporary point of view, the beauty of the bomber lies in its versatility, not least because it comes in so many guises. Ideally then, you would be wise to harbour a lightweight cotton version, mid-weight suede, and heavyweight padded wool version in your wardrobe to cover all meteorological eventualities (and sartorial ones too).
No matter the occasion - or the season - the casual sports blazer can make a world of difference to any man's wardrobe, elevating one's style in an effortless manner. A lightweight navy blazer will see out the summer season in style, but can lend its practicality to a number of occasions this autumn. Pair a single breasted navy blazer casually with mid-washed denim jeans, or formally with earthy tone pleated pants. On the topic of earth-tone, blazers of this palette prove another great trans-seasonal gem.
Rubinacci
cater for this style extremely well with their jackets, such as this
one
, made from a blend of virgin wool, silk and linen, which creates the perfect unison of lightweight and heavy - and perfect for transitional dressing.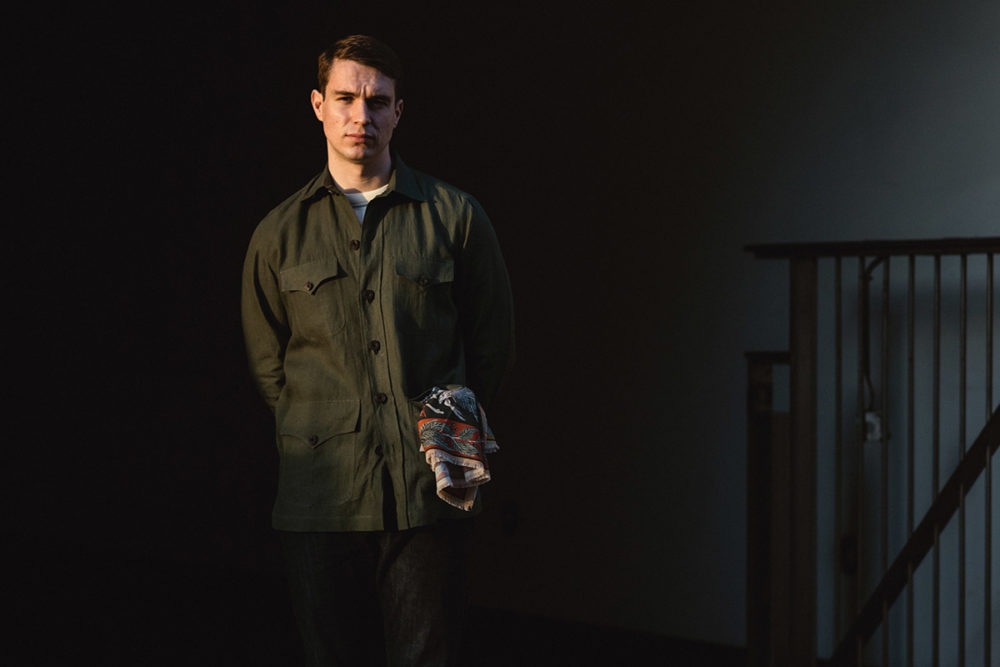 The shirt jacket is known by many different names, such as the overshirt, chore jacket or even the painter's jacket (please refrain from using the term 'shacket'), but when it comes down to it, serves the same purpose: functionality. Originally a utilitarian piece used by labourers and such like, the shirt jacket has, today, been transformed into a valued item of integrity, style and function - and the perfect piece to bridge the gap between summer and autumn dressing. Indeed, workwear is going through a very nice renaissance right now, in part thanks to the Japanese who have brought their obsessive attention to detail to the category. I'd suggest pairing up a shirt jacket over a pique polo and tapered trousers, or if you want to dress down a little, marry it with casual chinos and a denim shirt for the weekend.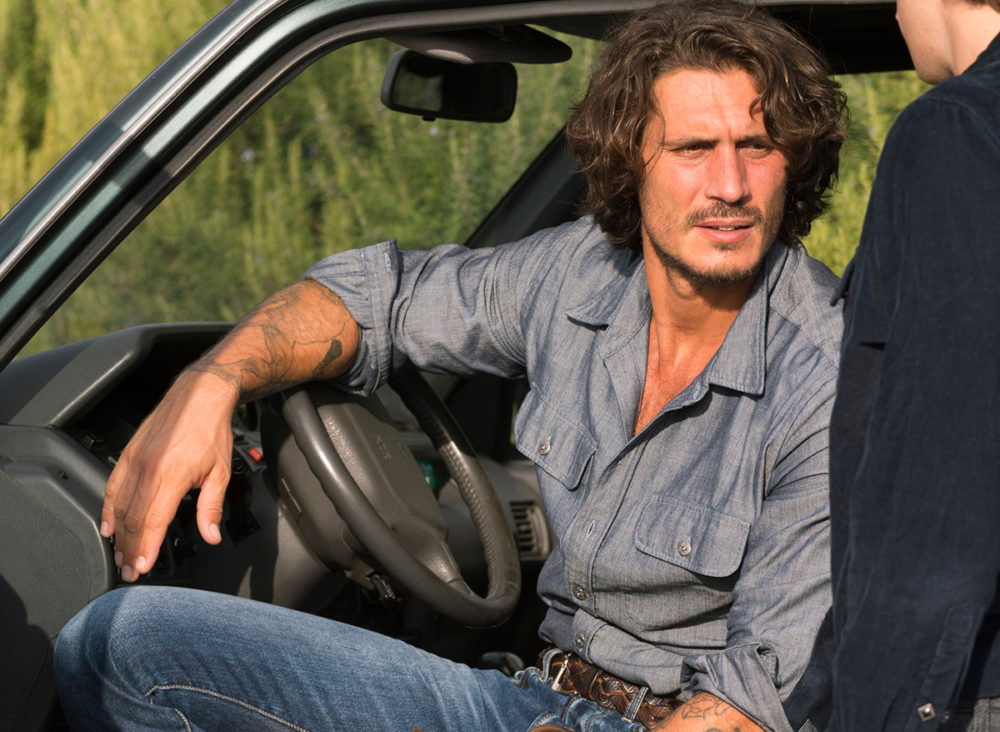 A good quality pair of denim jeans - especially selvedge denim - should reside in every man's wardrobe, no matter the season. But when discussing the best trans-seasonal items, we can't think of a more pertinent inclusion than the trusted pair of denim jeans. To add to this category,
Barbanera's
blue Japanese selvedge denim is ideal for those wishing to explore casualwear this coming season. If you tend to fancy the style, colour and fit of selvedge denim, it couldn't come more highly recommended. Its weight will add that touch of comfort as the weather cools, but above all, pairs effortlessly well with practically everything it comes in contact with (except white sofas - indigo dye is a nightmare to get out). Also consider 
Blackhorse Lane
selvedge denim jeans, crafted in England from 14oz selvedge denim. This pair will work perfectly with a casual t-shirt and a blouson or bomber on top. Understated and effortlessly cool, no matter the season.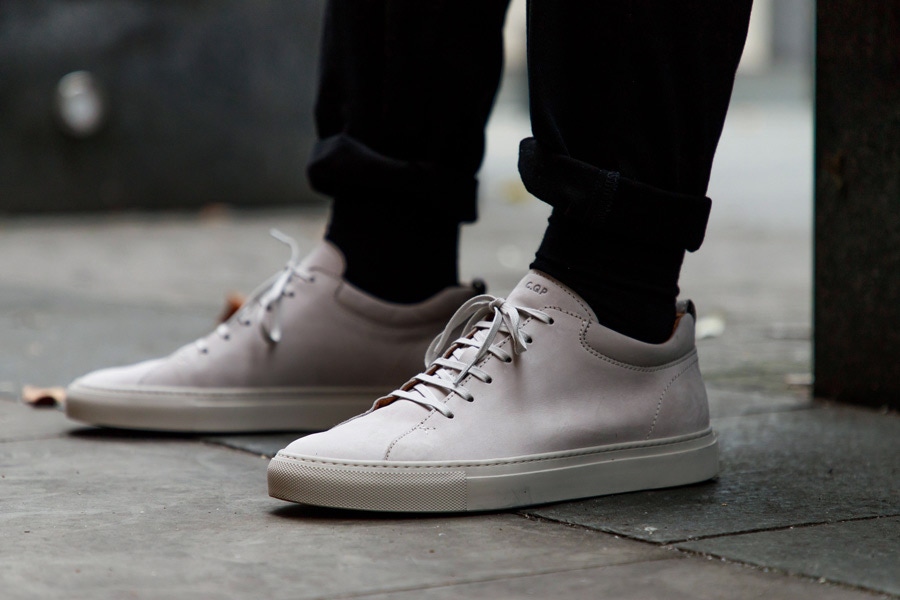 It goes without saying that the simple lo-fi white sneaker should be a part of every man's footwear repertoire, if for no other reason than versatility: it's never been easier to slip on a pair of denim jeans or pleated chinos, a casual t-shirt, lightweight jacket and a pair of fresh leather sneakers to finish. It's just as easy to suggest a low-profile leather sneaker with tailored trousers; chic, smart and elegant (if executed in the right manner). Take
Uniform Standard
white leather series 1 sneakers. Perfectly crafted from fine Italian leather, this sneaker will not only bridge the summer to autumn gap in style, it will become a regular go-to for months beyond.