THE FRAME GAME
The London atelier of eyewear specialists E.B. Meyrowitz offers a bespoke service and exclusive designs made in the U.K. If you've ever wanted spectacles made from mammoth ivory or fossilised coral, step this way..
I have said it before, but it remains a detail that proves remarkable to me: there are select brands that began their lives in countries that do not exist any more. There is something impossibly romantic, even fantastical, about that. Granted, this is largely to do with the geopolitical upheaval that Europe has endured over the past few centuries of rising and declining empires, world wars and reunifications. As a Briton, we (and the heritage brands herein) stayed under one flag, and so are not used to shifting allegiances. In contrast, for example, E.B. Meyrowitz was established in 1875 in Prussia. The firm's eponym, Emil Bruno Meyrowitz, sold a variety of optical instruments as well as spectacles, and he expanded to several major cities, including Paris and New York. In time, as with many members of the Prussian royal house, Meyrowitz would go through a fractious period both in ownership and function. The locations around the world are upmarket modern-day opticians that sell all manner of frames from all kinds of designers, save for one of those locations — the E.B. Meyrowitz boutique in London. Here, you will find exclusive Meyrowitz designs, all made in the U.K. at traditional workshops, and a full bespoke service. Having spent some time on Bond Street, their store is now in the spiritual home of understated elegance: the Royal Arcade. It is owned and run by Sheel Davison-Lungley, a creative genius and the perfect hostess. Sheel is a very particular type of proprietor. She's rightfully proud of her brand, but she is no saleswoman (or at least you never feel pitched to). She used to work at the shop as an optician, which is where her training and expertise lie, but when the opportunity came to take over the boutique in the late eighties, and with a creative dexterity bursting out, she jumped at the chance.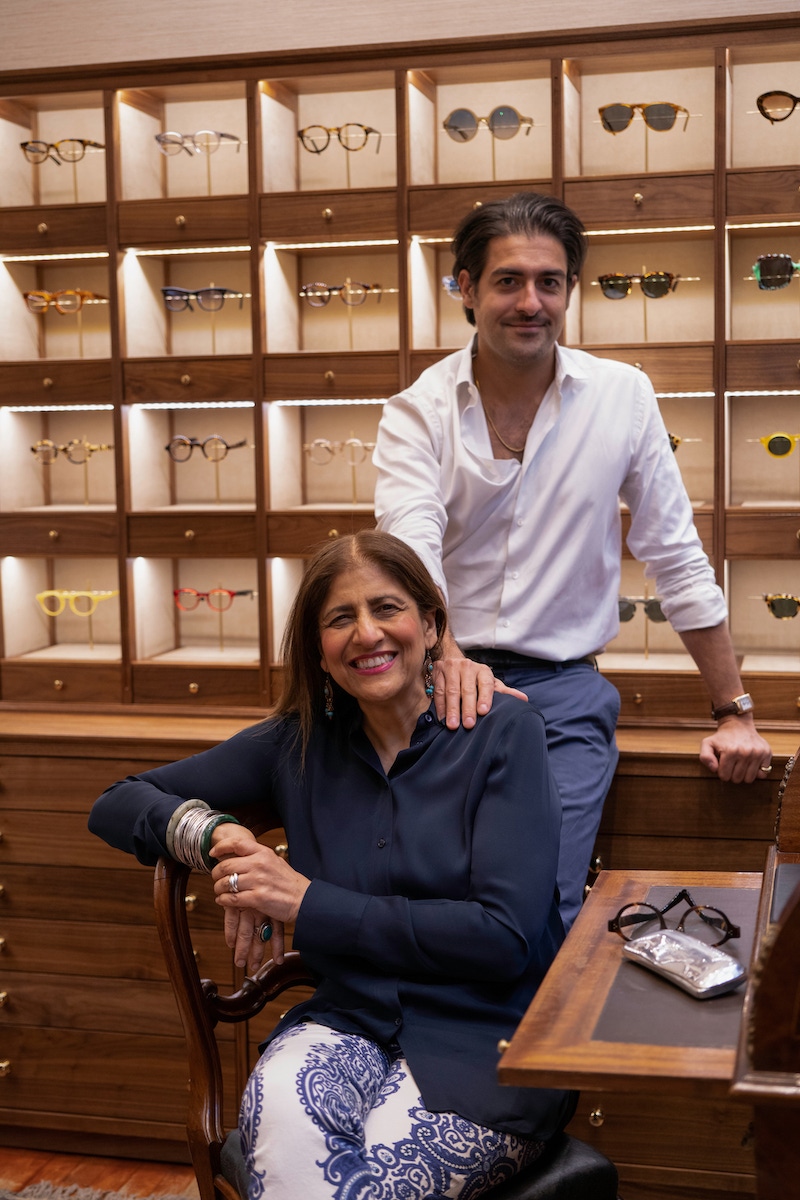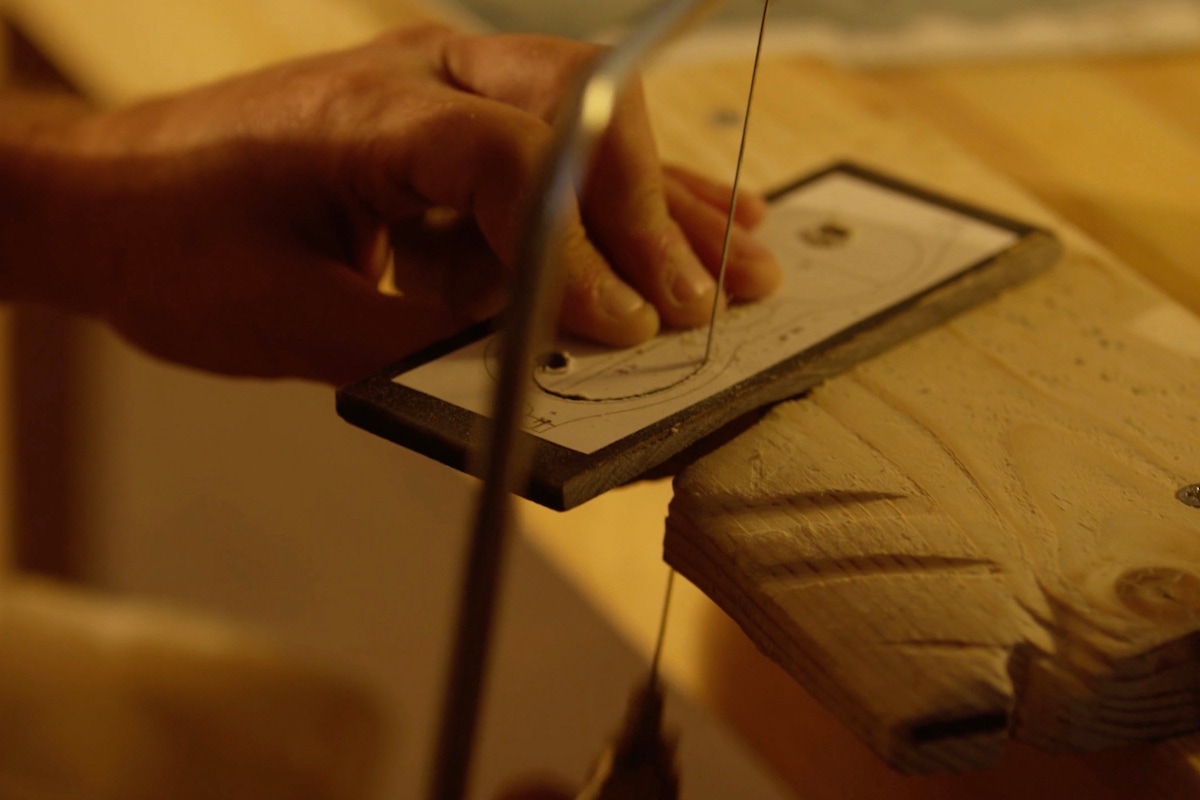 As Creative Director, she not only provides the traditional service of an optician — albeit an elevated version, with the measuring tools equivalent to the conformateur at Lock & Co — but of a frame designer. There is an enormous archive of extraordinarily diverse frames she has designed. Like a tailor, she has a good idea as to what shapes enhance and complement our good and bad bits. Our faces don't escape the scrutiny of our self-consciousness, and we sometimes need to rely on a professional to steer us in a better direction. When you are fitted for a pair of spectacles, there are approximately 23 measurements taken across the face, eyes and head. Jamie Davison-Lungley, the Brand Director and scion of the house, says: "This level of detail allows us the ability to design and build not only aesthetically beautiful pieces of eyewear but ones that fit perfectly and offer superlative levels of vision. There is more variance in our faces from person to person than on any other part of our body, and based on that it is quite obvious that a pair of spectacles need to be made properly. They are also going to be the first thing that anyone will ever see on you, so when you consider that, it is an important thing to get right."Of course, as with choosing a suit, the measurements are important, but the real fun comes with choosing your material. Traditional offerings such as acetate, buffalo horn and tortoiseshell; precious metals like gold and platinum; and dappled woods, including walnut, maple and acacia burl, are all up for grabs.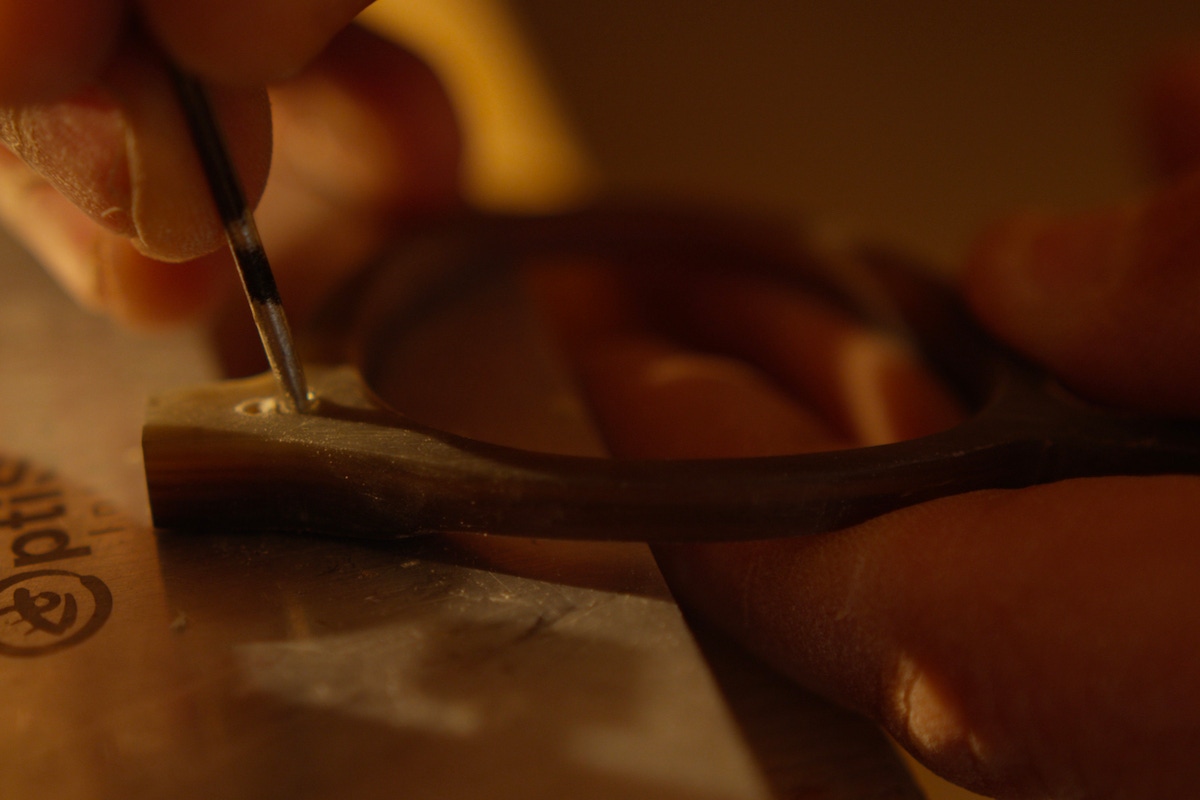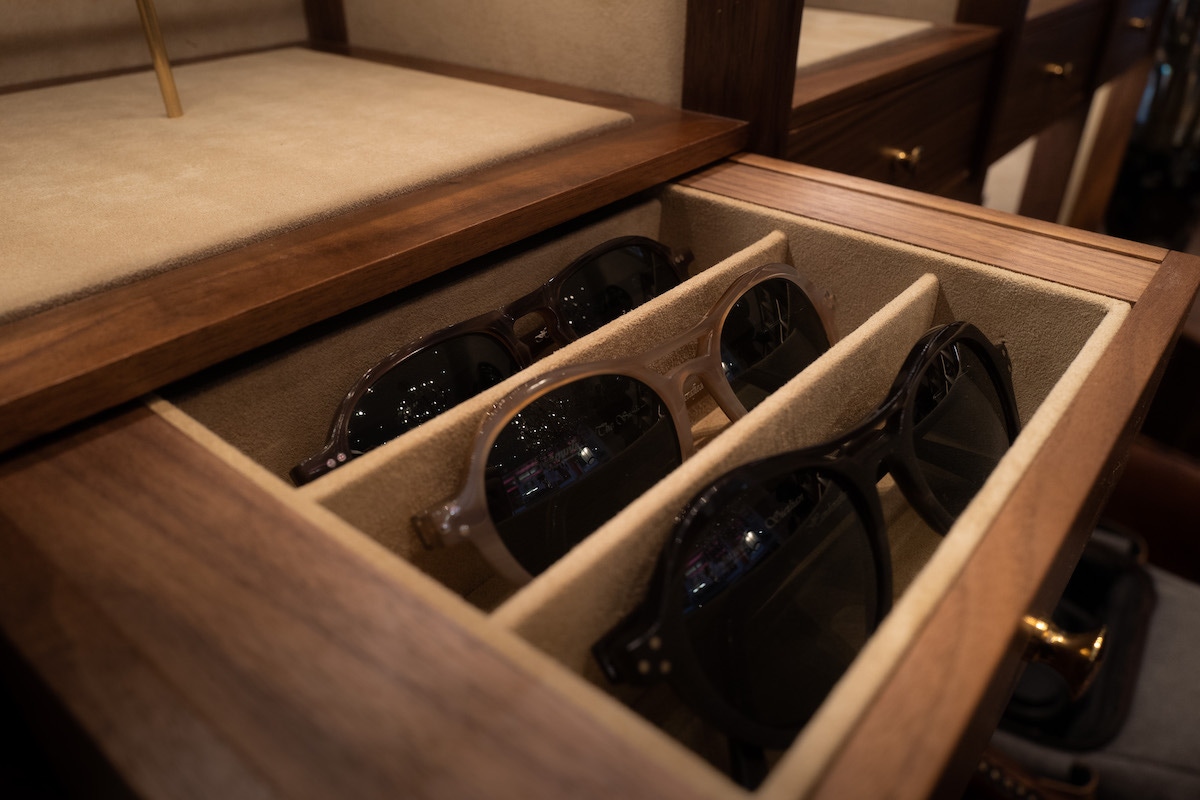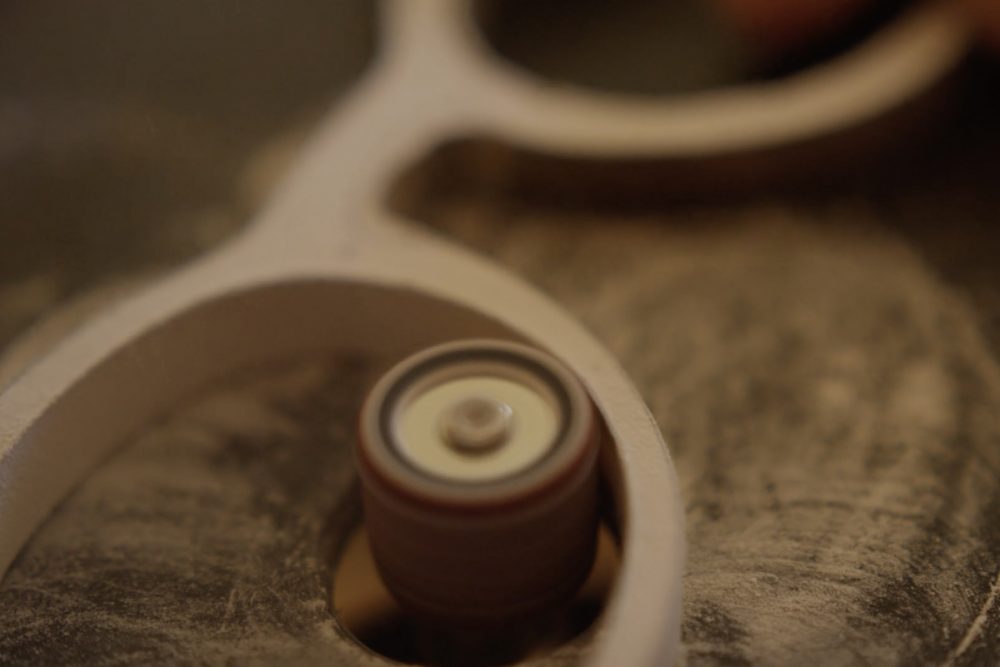 There is a level up, however, referred to modestly as "exotic". In the tailoring trade, exotic material refers to vicuña; in shoemaking, to crocodile or stingray. In frame making, they go prehistoric: "Mammoth ivory is quite an unusual one," Jamie says. "It's dug up in the Siberian permafrost and can be anywhere up to 30,000 years old. It's a terribly tricky material to work with, but the results are outstanding." They are always looking to add options to their roster, the latest of which is fossilised coral. "Some of the motifs at play are truly jaw dropping," he says. In terms of manufacturing, the process can take just a few weeks (a blink of an eye for those used to waiting a few years for bespoke shoes). The workshops are reminiscent of jewellers: craftsmen at raised benches using traditional tools delicately, and following the design specifications sketched out by Sheel after the fitting and design consultation at Royal Arcade. The frames are returned from the factory with the kind of finish that makes the notion they have been through any kind of drilling, sawing or sanding seem impossible. Sheel is consistently working on frame designs that have specialist materials and technical alacrity in mind. So the cross-section you see in the shop is as variegated as a shoe shop, but each frame carries the same kind of finish and lustre that is unique to the brand. You can spot some pairs of Meyrowitz spectacles a long way off. This may be down to the designs, but truthfully, as with a beautiful suit, the fit and the comfort with which the client wears them is key. The lenses will be chosen in the same way that a tailor chooses a trouser maker, knowing who would make the best lenses for the client based on the particularities of their eyesight as well as variables such as the client's job. Jamie says, "You can't mess around, as these are an optical device". Which brings me crashing back to Earth, having got lost in the fantastical world of bespoke craftsmanship: I am reminded that spectacles are serious medical devices and have a practical use, which punctures the frivolous machinations of someone with 20:20 vision, like me. (Save for an astigmatism, which the team at E.B. Meyrowitz caught in my eye test on site.) Fortunately, they do sunglasses as well. You can also view this feature in Issue 76 of
The Rake
- on newsstands worldwide now. Available to buy immediately now on TheRake.com as
single issue
,
12 month subscription
or
24 month subscription.
Subscribers, please allow up to 3 weeks to receive your magazine.