The Future Perfect: Bentley's outer space
To celebrate Bentley's centenary and the launch of the incredible concept EXP 100 GT, we caught up with Head of Exterior Design John-Paul Gregory to talk curves, grills and the future of car design.
Even from the corner of your eye, you know instantly that that fleeting glimpse of bodywork you just spied is a Bentley. The bold matrix grille, the muscular haunch, the distinctive negative scoop carved out of the full volume at the rear, all entirely and uniquely Bentley. In many ways, the car maker's identity comes from the shape of the exterior. 
Only in the car industry do you first and foremost judge a book by the look, feel and sound of its cover. An appreciation of the prose within comes when you flick through the gears, but it's the cover that hooks you first.
 Bentley's latest tome, a futuristic treatise called the EXP 100 GT is well worth a read, not least because of said cover: an immaculately sweeping gesture of skill, modernity and craftsmanship presided over by Bentley's Head of Exterior Design, John-Paul Gregory.
Designing a concept car looks like a hoot on the surface. You get all of your most creative engineers and designers together around a proverbial blank piece of paper and tell them to go nuts. Well, that's what many car marques do. Bentley however, has a century of heritage to honour. There's a risk that heritage brands rest on their laurels, but not so with Bentley. Throughout the last 100 years, the carmaker has consistently been at the vanguard of new technologies, and the arrival of the EXP 100 GT is testament to the marque's forward-looking evolution.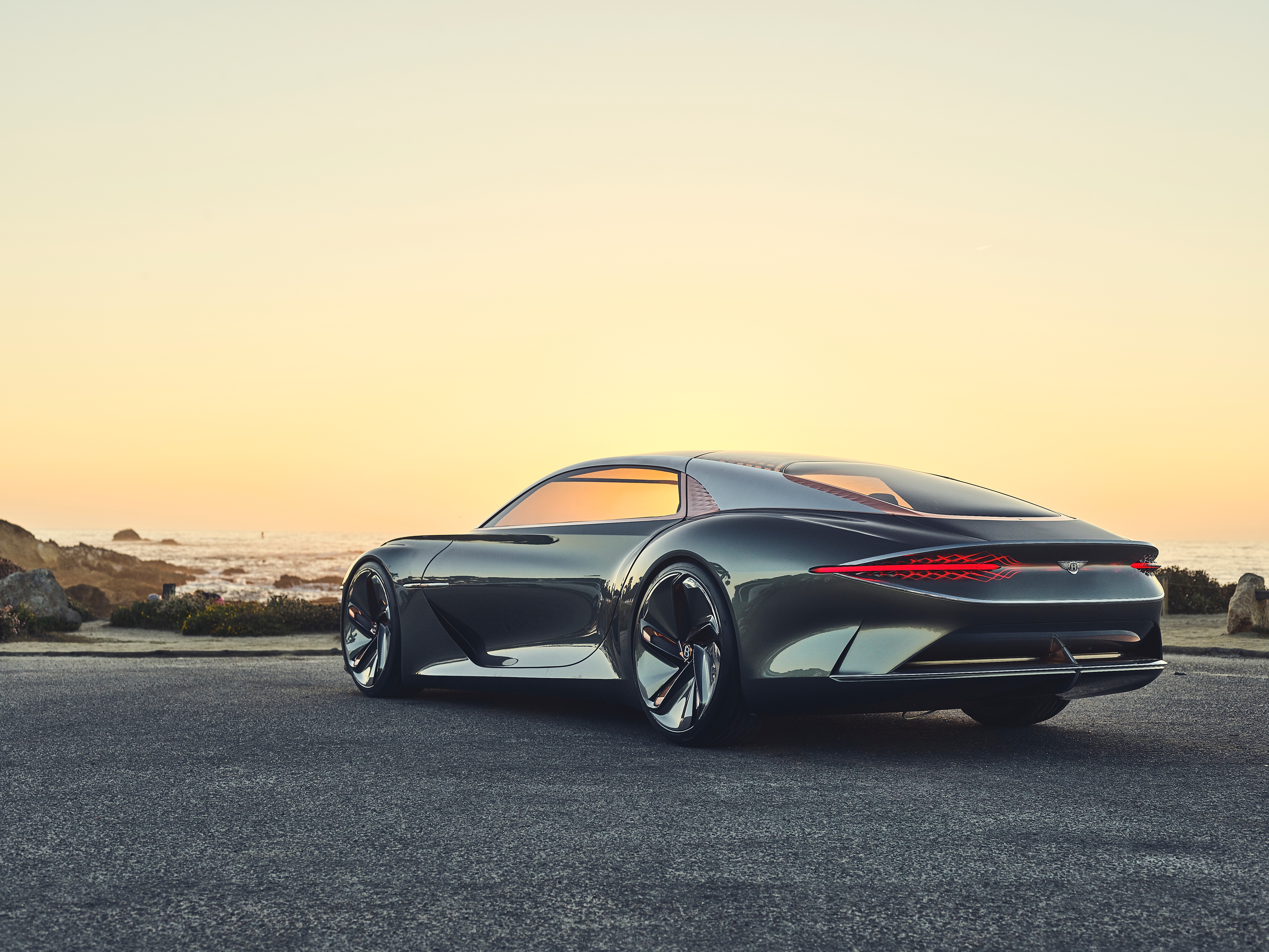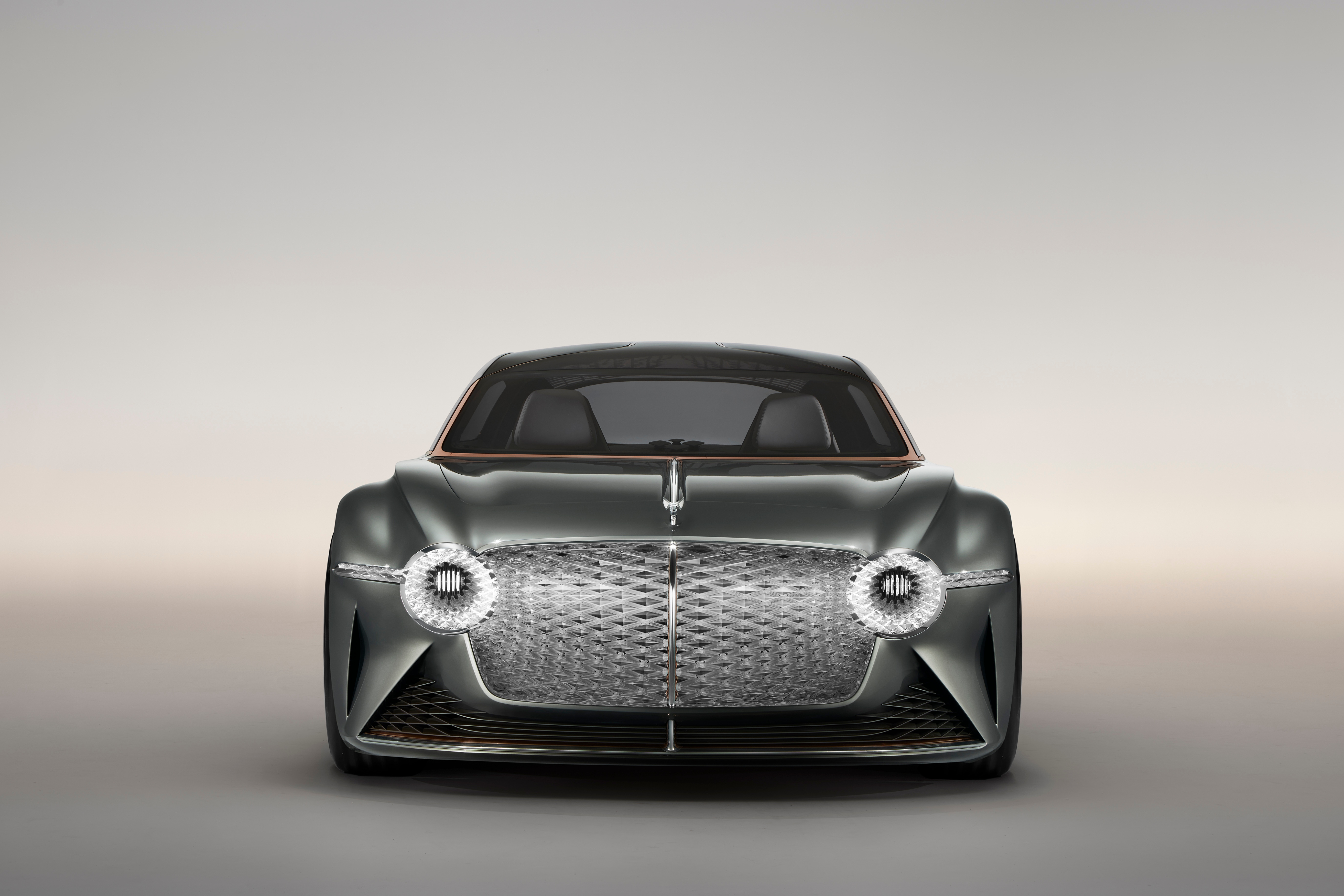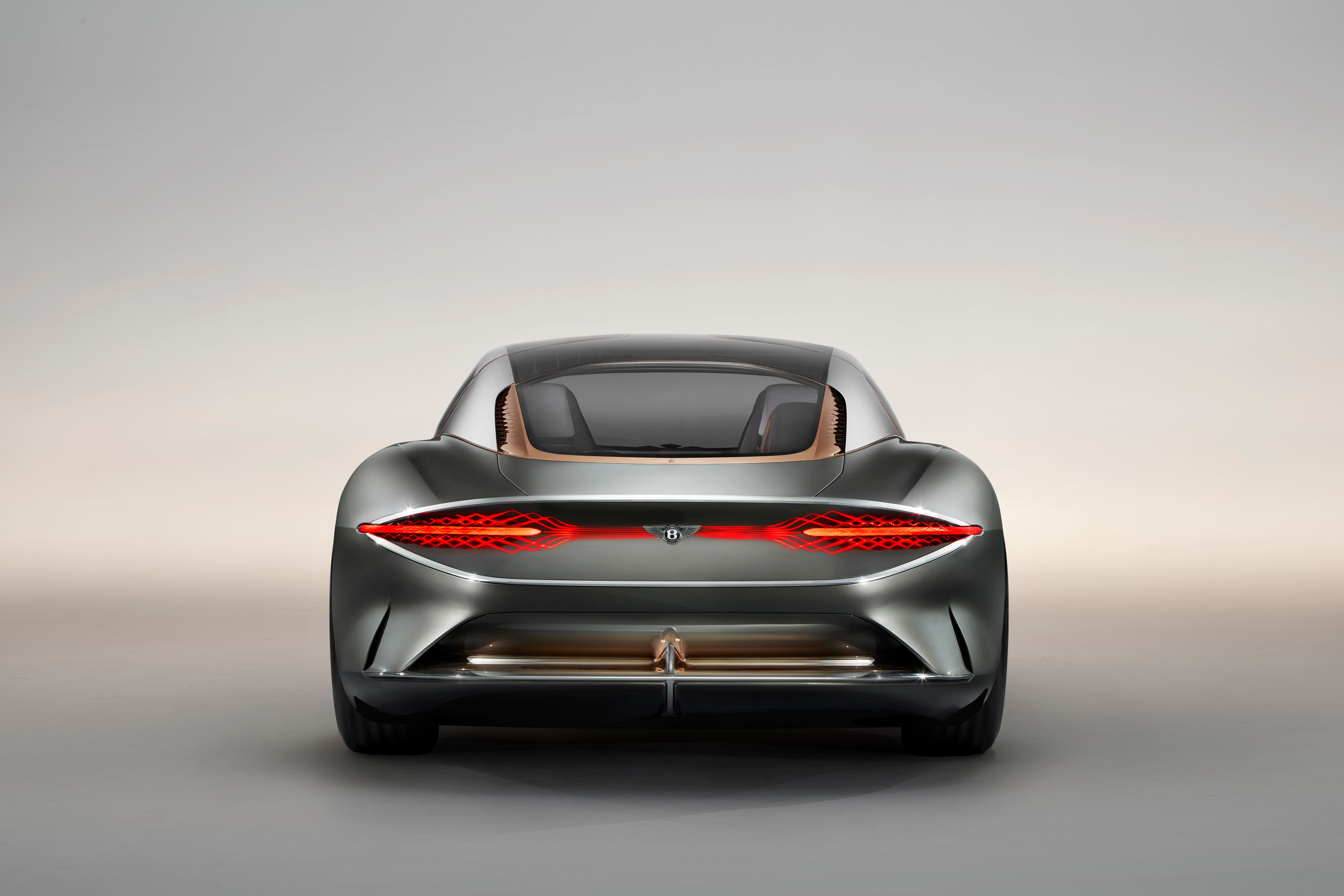 "First and foremost, our statement is that we want to carry on making inspirational cars," explains Gregory. "This car was to celebrate our 100th birthday. So of course, we referenced our deep and wonderful heritage. This car is about making a statement about design and also about what type of products we want to make in the future, what type of brand we want to become in the future."
Clearly, the team have worked hard to ensure that Bentley's personality continues to shine through in every aspect of the concept's design. For example, this is the first time they have designed a 100% glass canopy cabin but the traditional dominant nose and bonnet shape remain. A recognisable flourish with a difference, the classic Bentley round lights have been positioned quite far inwards, while a very strong chin balances the dominant front end and, finally, one large statement door. Ambitiously different and yet comfortingly similar. It's what we all hope our futures to look like.
Click here to find out more about the EXP 100 GT and explore Bentley's vision for the future.