The Gigi: Don't Look Back
Masterminded by the Boglioli brothers, The Gigi was born out of a desire to constantly develop and explore the fashion world, where their refreshing unstructured emphasis on tailoring sees clever experimentation with fabrication, cut and colour.
The Gigi is a menswear project begun by Pierluigi and Mario Boglioli, the eponymous brothers behind the Italian brand of their own name. It's a serious question: what do you do after the success of Boglioli? For the brothers, it was having a long break once they sold the company in 2004. But it wasn't long before the fashion bug struck again, and in 2014 they got back together for The Gigi, releasing only a small selection of smart menswear pieces. Since then, the brand has earned a cult appeal around its smartly masculine essentials, with their blazers and shirts appealing to people of all ages. The trademark here, unsurprising for those who follow Boglioli, is unstructured tailoring made in Italy. However, The Gigi is more known for experimenting with patterns and textures, adding a little quirkiness to Boglioli's reserved-elegance. It's certainly fair to say that they are more easily paired with sneakers or casual looks (a pair of white trainers go nicely); but still carry that sense of old-school Milanese cool.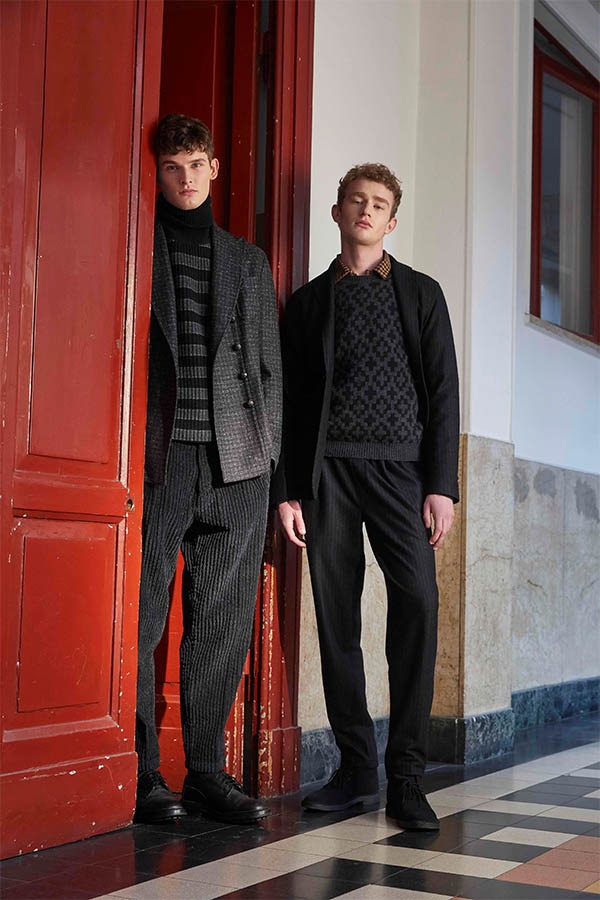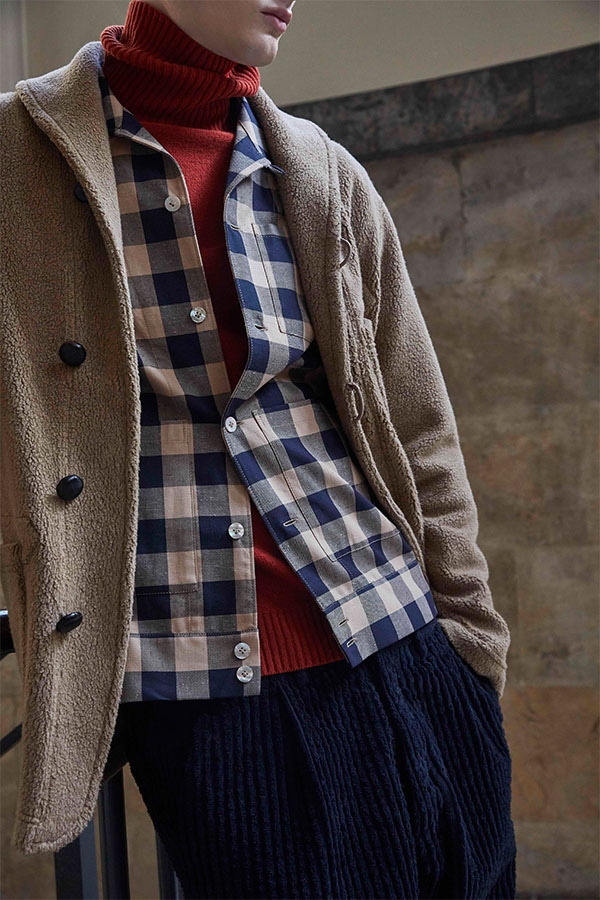 Each item crafted by <em>The Gigi</em> has the words 'Don't Look Back' stitched within (Pierluigi's personal motto). It's an apt message, perhaps a reminder. The brothers continue to design some impressive collections, bearing the DNA of their past: their business successes, eye for fabrics, and experience growing up with a family of tailors. Although, it seems they are looking firmly ahead. Both Mario and Pierluigi (along with designer Ana Gimeno Brugada) are finding new ways to challenge tailoring that are, in their own words, 'beyond the horizon of widespread conformism'. How does something so familiar feel so new? Perhaps it is in the Boglioli brothers' blood. Maybe it is in their choice of fabrics and design. Or it could, again, simply come down to Pierluigi's motto and personal philosophy - the art of: 'Don't Look Back'