The Grandmaster: Tony Leung
Ed Cripps unfurls why cinematic muse and quietly brilliant actor Tony Leung is the 21st century's answer to a director's prayer.
Tony Leung is the elusive grandmaster of Asian acting, a melancholy tastemaker. Admired by Brad Pitt and
Robert De Niro
, his unruffled minor-chord charisma has inspired some of Asia's finest auteurs (Ang Lee, Hou Hsiao-Hsien, John Woo), but most electrifyingly the Hong Kong director Wong Kar-wai, with whom he has worked seven times. The pair have been responsible for some of the most transcendently stylish moments in world cinema over the last twenty years, hazy symphonies of cinematography, fashion, music and emotional mystique.
Leung himself has suggested his mournful disposition stemmed from his parents' divorce. A cheeky extrovert until they split when Leung was six (a relative rarity in traditional sixties China), he turned inward, reluctant to tell people out of shame. Fortunately, he has since met three life-changing kindred spirits. Leung describes his relationship with Wong Kar-wai as "very strange". They seldom spend time together or talk on the phone, but just connect: "When he shows me a book he wants to turn into a movie, I already know his feelings about it. I can picture the colour, the movement, the stillness he wants… He's more than just a friend; he's a kind of soulmate".
He doesn't appear in Wong Kar-wai's 
Chungking Express 
until about halfway, but from the second Leung turns up at the snack café in his police uniform to 'California Dreamin', he shimmers across the screen like steam. Calm, courteous and seductive, he starts a relationship with a flight attendant (never have toy aeroplanes looked more erotic), but keeps missing her at the snack café they both attend, watched by Faye Wong's lonely waitress. The quirky understatement of the end, centred on a napkin boarding-pass and scored to Wong's Cantonese cover of The Cranberries' 'Dreams', is as lovely and poignant as
The Apartment
's "Shut up and deal". Quentin Tarantino was so obsessed with 
Chungking Express
 that it was the first foreign film he released as part of his Rolling Thunder distribution company (watch him praise it
here
in this rather sweet DVD intro).
Leung and Wong's other key collaboration was 
In The Mood For Love
, which 
Sight & Sound
's 2012 poll acclaimed as the greatest film of the twenty-first century. Tony Leung and Maggie Cheung play neighbours whose spouses, they realise, are having an affair with each other. To cope, they "play" each other's partners in an ambiguous charade of how they imagine the affair. It is cinema as music, dreamlike, cello-tempered, muggy with subtext, an unfathomably elegant masquerade of roles-within-roles and frames-within-frames, all orchestrated to the 
unforgettable Yumeji's theme
, a slow dance to the music of time. Leung has described Cheung as his alter-ego: "Maggie is a truly formidable partner – one to waltz with. We do not spend a lot of time with each other, as we like to keep some mystery between us. Whenever I see her, I discover something new about her".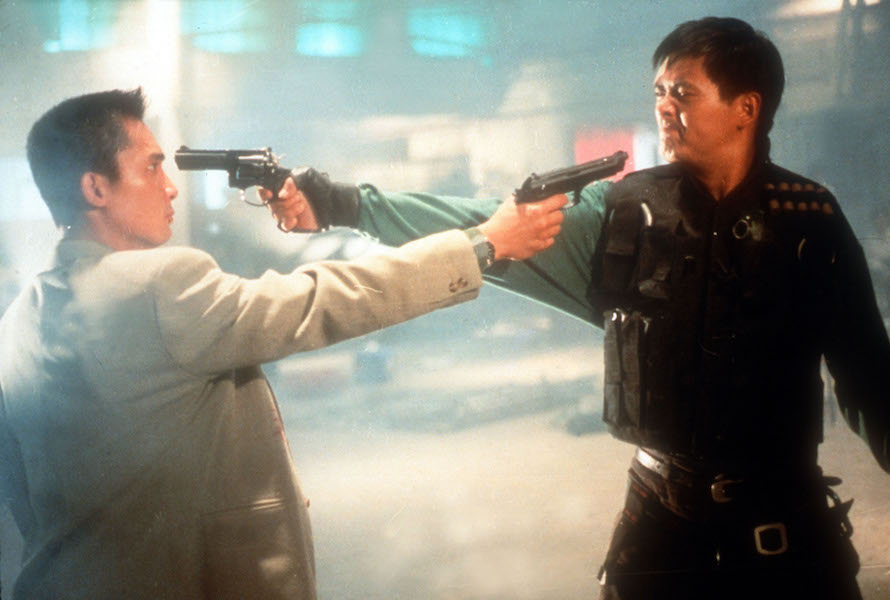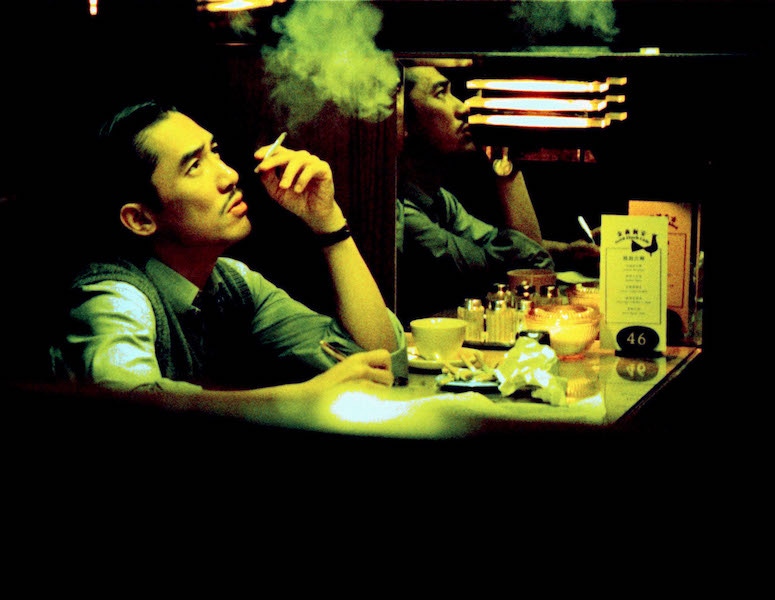 It is also simply one of the most stylish films ever. Jean-Paul Gaultier is an avowed disciple and one senses its influence on 
Mad Men
 in the bespoke cut of slim suits, immaculate ties and sixties milieu. Wong Kar-wai was so esteemed all over the world for the look of his films that, in 2015, he was hired as Creative Director of the New York Met Gala, as featured in documentary 
The First Monday in May
.
Leung is a versatile enigma. He has played an undercover cop in John Woo's 
Hard Boiled
 opposite Chow Yun-fat, a deaf-mute terror victim in Hou Hsiao-Hsien's 
A City of Sadness
, a gay Buenos Aires ex-pat in Wong Kar-wai's
 Happy Together
, a special agent in Ang Lee's sexually daring 
Lust, Caution
 and Ip Man, the martial-artist who trained Bruce Lee in Wong Kar-wai's 
The Grandmaster
. He has anchored two of the most profitable Asian films of all time, 
Infernal Affairs
 (which
Martin Scorsese
remade as 
The Departed
) and 
Hero, 
and reprised his journalist Chow for Wong Kar-wai's 
2046
, a darker sequel of sorts to 
In The Mood For Love
.
As mesmerically guarded in private as on screen, he has been in a relationship with Chinese-Canadian actress Carina Lau since 1989. When they married at Bhutan's Uma Paro resort in 2008, the local media went into meltdown and spent fortunes trying to catch a glimpse behind the flanks of security. Rumour has it the ring cost ten million Hong Kong dollars, the wedding itself thirty million,
Chungking Express
co-star Faye Wong sang and (no surprise) Wong Kar-wai directed the ceremony.
What next for Tony Leung at 54? He has never appeared in a Hollywood film, but has said, tantalisingly, that he would like to do one Hollywood movie, just one, and has repeatedly said he's keen to work with Martin Scorsese.
With his violent artistry, inscrutable magnetism, deadpan humour and deft tailoring, can you imagine what a Scorsese or a Tarantino could do with Tony Leung? Let the battle for him commence.