The Umbrella: Flooded in History
Empowered as sun protection in 11th century BC ancient China, to being tightly furled underneath English bankers arms on London Bridges, the umbrella has an unprecedented history that is making a storming comeback.
Perhaps it's down to the rise of technical fabrics, or the re-emergence of the hood as something acceptable in the wardrobes of the over-12s. Maybe it's because of heritage style, with its emphasis on the dependable and rugged, or perhaps because we spend much of our time secreted in climate controlled rooms or vehicles. But the umbrella, it seems, is not what it was. One of menswear's few contraptions, it was once regarded as being as much as tool for gesticulation as for protection from the rain. Indeed, look to Gene Kelly's most famous dance routine and it was decidedly more for the former than the latter, and this despite the downpour. Yet, look to the glistening city streets today, and it might be assumed that the proper umbrella had furled its last. But the umbrella deserves resurrection - not just because it's a marvel of engineering, one which, like the steam engine, may feel as though its day is done but which nevertheless retains ardent fans of the technology's very peculiarity and charm, but because, as Jonas Hanway discovered, it's an effective style signature, and all the more so as fewer men use one. Hanway was the traveller who, in the early 1700s, was accused of affectation - and of damaging the coachmen's trade - for carrying what, until that time, had been considered an accessory strictly for women; and more a parasol to keep the sun off one's porcelain skin than to keep the heavens from one's brow (the name 'umbrella' comes from 'umbra', Latin for 'shade'). Hanway was rediscovering an idea that had somehow been long lost: the earliest examples of the umbrella date to the 11th century BC, the ancient Chinese being the first to waterproof their sun protection. It wasn't really embraced during Hanway's lifetime either, despite its steady if slow uptake. The first patent registered for an umbrella wasn't until 1786, the year after he died. Just as remarkably, this patent was for a design that defined the umbrella as a canopy stretched over collapsible ribs extending from a central shaft.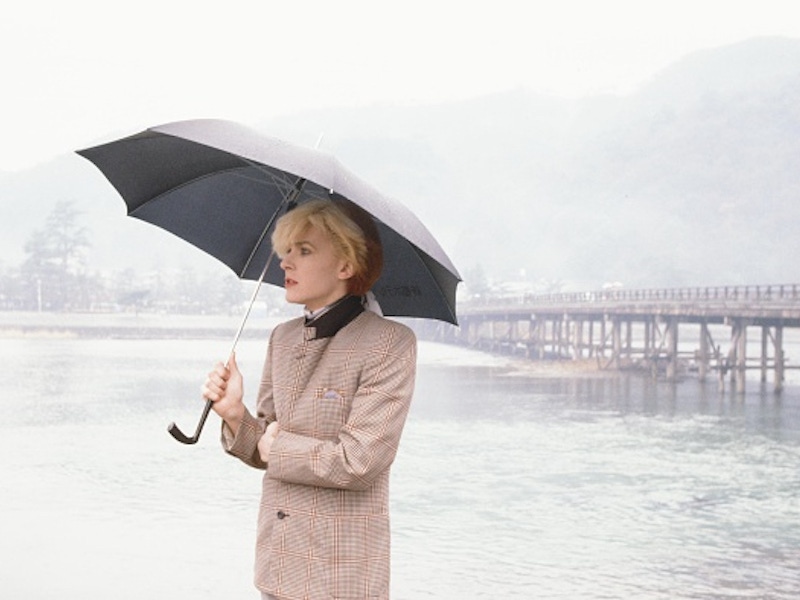 Indeed, over time the materials used have improved in performance and quality, but the umbrella's design itself has barely advanced in 250 years. Oiled canvas replaced with advanced water-repellent mircofibres; wood or whalebone with stronger, lighter metals - an idea first proposed by gunsmith Henry Holland in 1843, and then perfected in 1852 by Samuel Fox, who would go on to become one of the UK's most acclaimed makers, and remains as much; through to the use of ash for the 'tube', as in the examples from makers Lockwood. Perhaps only wind-resistance - the use of double-jointed hinges to afford a degree of flex in the umbrella's structure, and allowing it to be forcibly whipped inside out without damage - has inspired progress. And transparency - though this only encourages the deplorably anti-social behaviour that sees some pavement-hogging umbrella wielders refuse to lift their devices to let wet and miserable pedestrians by without taking out one of their eyes. So, if you could be bothered to carry it, an umbrella afforded a mobile rain shelter - allowing you to forego heavy outerwear in warmer but wet months the likes of spring; or when enjoying 18 holes but unsure of the forecast and ready to take the risk - in 2017 a woman was killed by lightning while standing under her umbrella during a round. But, like a pair of cufflinks, it's tempting to conclude that function is really secondary to form. It's the look of the umbrella and its feel in the hand - part walking-stick, part swing thing, part cudgel or rapier - where the umbrella comes into its own, especially when the walking stick cannot escape its connotations of old age and carrying a cudgel is to ask for trouble. This is something the Bulgarian Secret Police no doubt concluded when they used an umbrella-like gun to fire a pellet of poison into the leg of dissident Georgi Markov as he was striding across London's Waterloo Bridge in 1978. Back then, of course, the assassin would have been just one of hundreds of gents similarly striding across the same and every other bridge over the Thames on their way to the financial quarter, the tightly furled, always black stick umbrella being as much part of English banker attire then as pin-striped suit and bowler hat. Again, said umbrellas were rarely put up. They were totems of profession, but also of position and of class. The right umbrella is still a totem of classiness.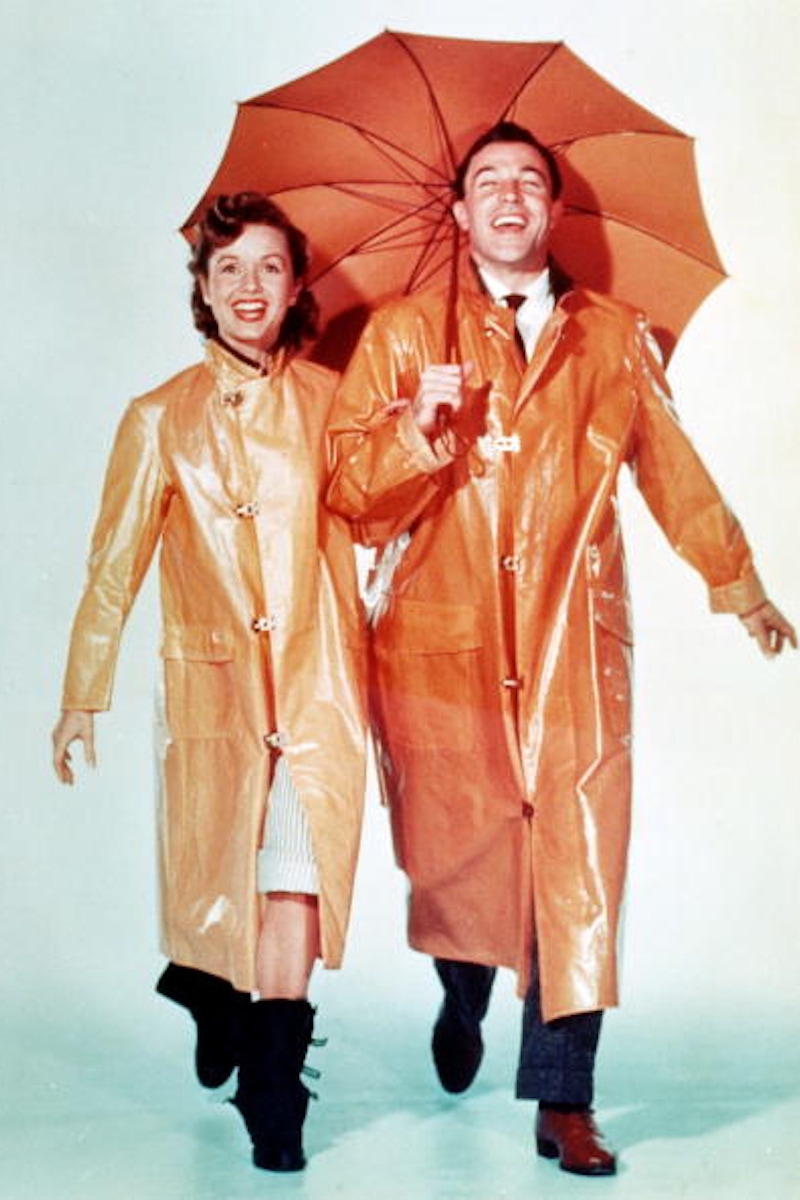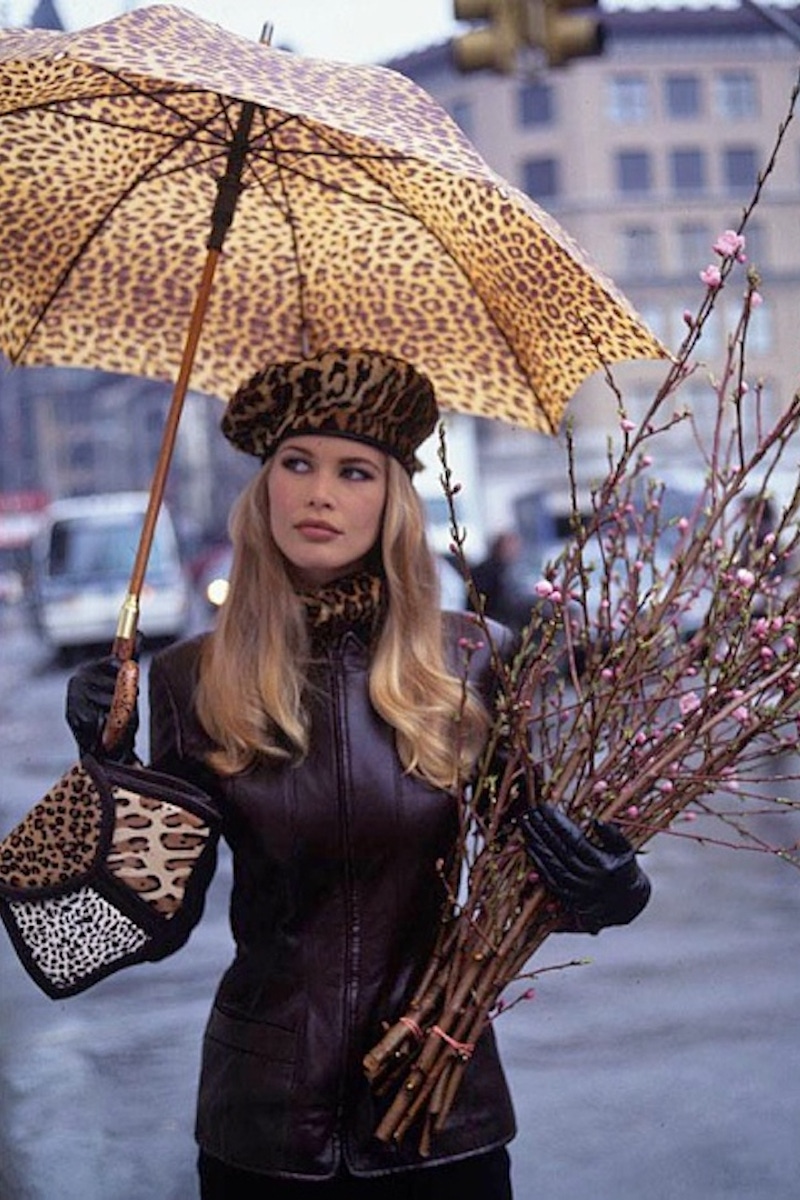 Yes, the umbrella is one of those objects that can be acquired for a few quid, proffered by opportunistic hawkers who know the local meteorology better than you. But umbrella making at its best is a craft and the best see that reflected in their price. Likewise, steer clear of the gaudy, the branded - you're not a walking billboard for some city firm or corporate shin-dig - and the over-sized. As the Casuals proved, golf umbrellas should only ever be seen on a gold course, where taste rarely has a presence. This is why the popular folding umbrella - first designed by one Hans Haupt in 1928, although not appearing as a working version thanks to one Bradford Phillips 50 years ago this year - should also be dismissed. Its utility may be every bit as great as that of a standard umbrella - more so, arguably, given its compactness - but its precisely in this that it loses all opportunity for flamboyance. You can't give directions, lead a crowd or strike a pose with a folding umbrella. This is something John Steed would appreciate - the classic English gent and Avenger. No, not the Marvel variety - with outfits as outlandish as theirs, style is not on the agenda - but the 1960s British thriller-lite series in which the kick-ass Emma Peel is accompanied by her umbrella-wielding not-quite-beau. His umbrella may have concealed a saber, but even ready for rain, and touted with a flourish, it meant he always cut a dash.