The King and Queen of Buckingham Palace
She was the long-necked 'Swan', poised and free-spirited, with connections to the glamorous American elite. He was choice European aristocracy, cynical and noble, with a Clark Gable moustache and 'real' money. Originally published in Issue 48 of The Rake, together, says Stuart Husband, Lee Radziwill and her husband Prince Stanislas burned brightly on both sides of the Atlantic throughout the heady days of the sixties.
On March 26, 1957, James Symington, an attaché at the American embassy in London, held a dinner party for three urbane couples: the publishing scion and ambassadorial assistant Michael Temple Canfield and his wife, Caroline Lee Bouvier, the younger sister of Jackie Kennedy; Prince Stanislas 'Stas' Radziwill, an émigré Polish aristocrat displaced by the second world war, and his wife, Grace Kolin, a Swiss shipping heiress; and Lord and Lady Dudley, a Conservative politician and a Viscountess. "I remember the date because it was a birthday party for my son," Symington said later. "After their divorces, Lee married Radziwill, Grace married Lord Dudley, and Michael married Lady Dudley. It was quite a trio!" This relationship roundelay may be indicative of post-war social ferment, or of F. Scott Fitzgerald's remark to Ernest Hemingway that "the rich are different from you and me". Hemingway's alleged riposte — "Yes, they have more money" — is particularly pertinent in the case of the Radziwills. Lee's mother, Janet Lee Bouvier, had taught her daughters one simple rule: marry into a fortune. Stas, 19 years Lee's senior, had built a substantial one by investing in London real estate. Together, and with their wealth of political, artistic and aristocratic connections in Europe and America, the Radziwills fashioned themselves into a potent social force, with the poised, free-spirited Lee, bankrolled by an indulgent Stas, serving as the ultimate muse for designers and authors, from Lorenzo Mongiardino to Truman Capote. But Lee always maintained that there was a lot more to the union than mere expediency. "Being married to Stas was certainly the happiest part of my life, so he must have been the love of my life," she recalled in an interview with the interior designer Nicky Haslam in The New York Times. If sparks did fly between Lee and Stas at that pivotal dinner party, it may have been because each recognised in the other a kindred, restive spirit. As a girl, Lee had lived in the shadow of her elder sister, whom her father — the stockbroker, ladies' man and notorious drinker John Vernou Bouvier (known as 'Black Jack' in homage to his perpetual deep tan and roguish reputation) — ostentatiously favoured. Jackie won the equestrian trophies and earned top grades at their Connecticut school, but Lee was generally regarded by those who knew both sisters as equally, if not more, beautiful and stylish, with a keener eye for fashion, colour and design; she was trim and dauntingly erect, with a swan-like neck and high cheekbones, huskily voiced, and favoured with eyes that, as Capote enthused, were "gold-brown, like a glass of brandy resting on a table in front of firelight".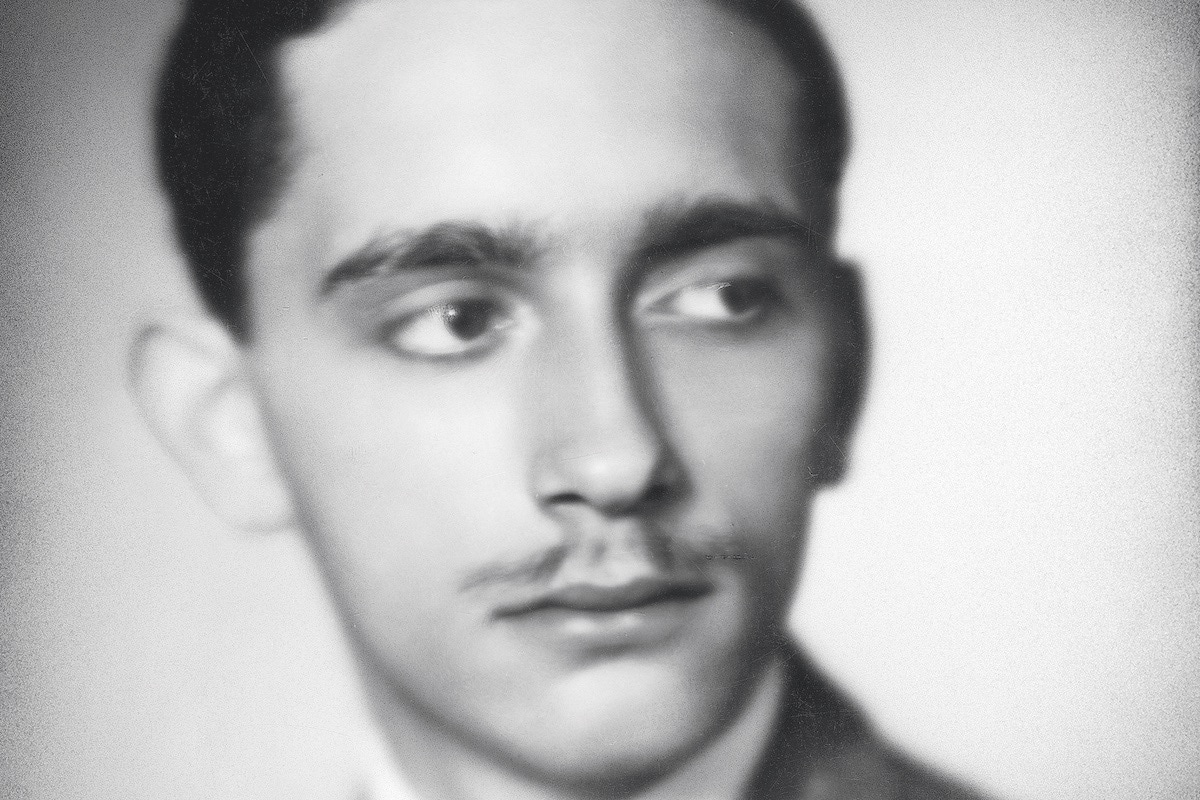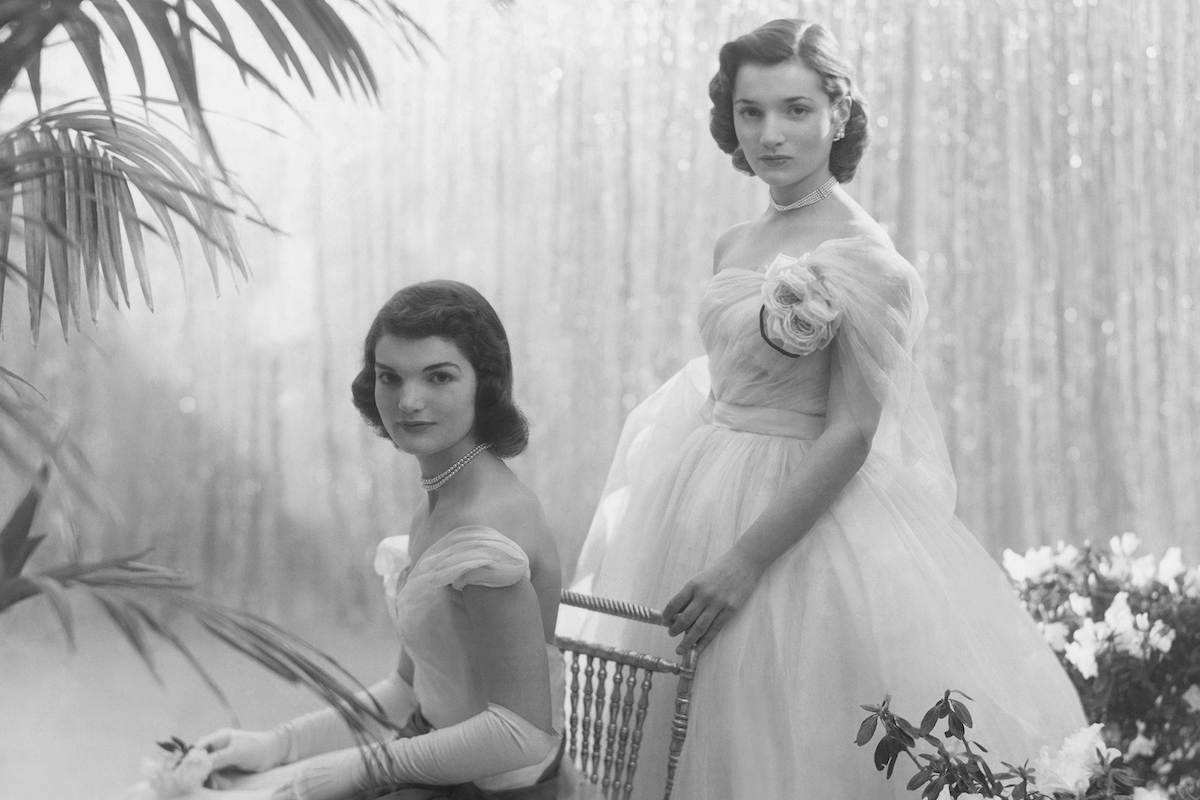 As Black Jack's allure diminished in a miasma of highballs and teetering bank balances, Janet divorced him in favour of investment banker Hugh D. Auchincloss, described as "a magnum of chloroform" by his stepson Gore Vidal, but with the means to set the family up in well-appointed Virginia and Rhode Island estates. Lee fumed at her mother's slights ("she endlessly told me I was too fat"), pined for her father — "I loved his idiosyncrasies, like the way he always wore his patent evening shoes with his swimming trunks" — and plotted to get away, taking a Grand Tour of Europe with Jackie in the summer of 1951 (where, in one of the sublime-to-ridiculous juxtapositions the earthily humoured Lee always relished, she followed a meeting with art historian Bernard Berenson and an enlightening discourse on Renaissance art with a wardrobe malfunction when her underwear fell down as she was being introduced to an ambassador), working as a special assistant to Diana Vreeland at Harper's Bazaar and marrying Michael Temple Canfield at the age of 20. "I couldn't wait to be on my own," Lee said later, "and he was very bright and super-handsome." Michael was the adopted son of Cass Canfield, publishing titan and president of Harper & Row, but he was rumoured to be the illegitimate son of the Duke of Kent and the American Happy Valley socialite Kiki Preston, and he assumed the elegant and dissolute airs of the English aristocracy, favouring Savile Row suits and a prodigious alcohol intake. After Jackie upstaged Lee again by marrying Jack Kennedy in 1953, the couples enjoyed a giddy social whirl in London (where Kennedy's father, Joe, had served as ambassador), but, according to Diana DuBois's book In Her Sister's Shadow, Michael and Lee's inability to conceive a child, and his drinking-induced depressions ("He said I was so in tune with life, and he wasn't any longer," Lee later remarked), factored into their growing estrangement, along with the remuneration package: when Michael asked Jackie how he could hold on to Lee, she allegedly replied: "With some real money." Enter Prince Stanislas Radziwill. His forebears had been one of the wealthiest dynasties in 15th and 16th-century Europe, with extensive estates in modern-day Poland, Lithuania and Belarus; one breathless account has them owning no fewer than 28,170 houses in their imperial phase. By the time of Stas's advent, however, their circumstances were very much reduced. When Nazi Germany invaded Poland in 1939, Stas became a refugee, fleeing to the Swiss border and frequenting soup kitchens before a fortuitous meeting with Rose de Monleon, the monied daughter of a Swiss count, who became his first wife. They broke up after five years, much to the chagrin of Stas's father, Prince Janusz, who branded him the black sheep of the family for his rakish ways. Undaunted, Stas married Grace Kolin and moved to London, where he began assembling a choice property portfolio in partnership with the developer Felix Fenston under the patronage of the Duke of Westminster. Now the 'real money' came rolling in, though Stas was still considered something of an outsider in London social circles. "It was extraordinary," wrote Sarah Bradford in her biography of Jackie Kennedy, America's Queen, "because he practically couldn't write, no one could understand a word he said, and he didn't know anyone."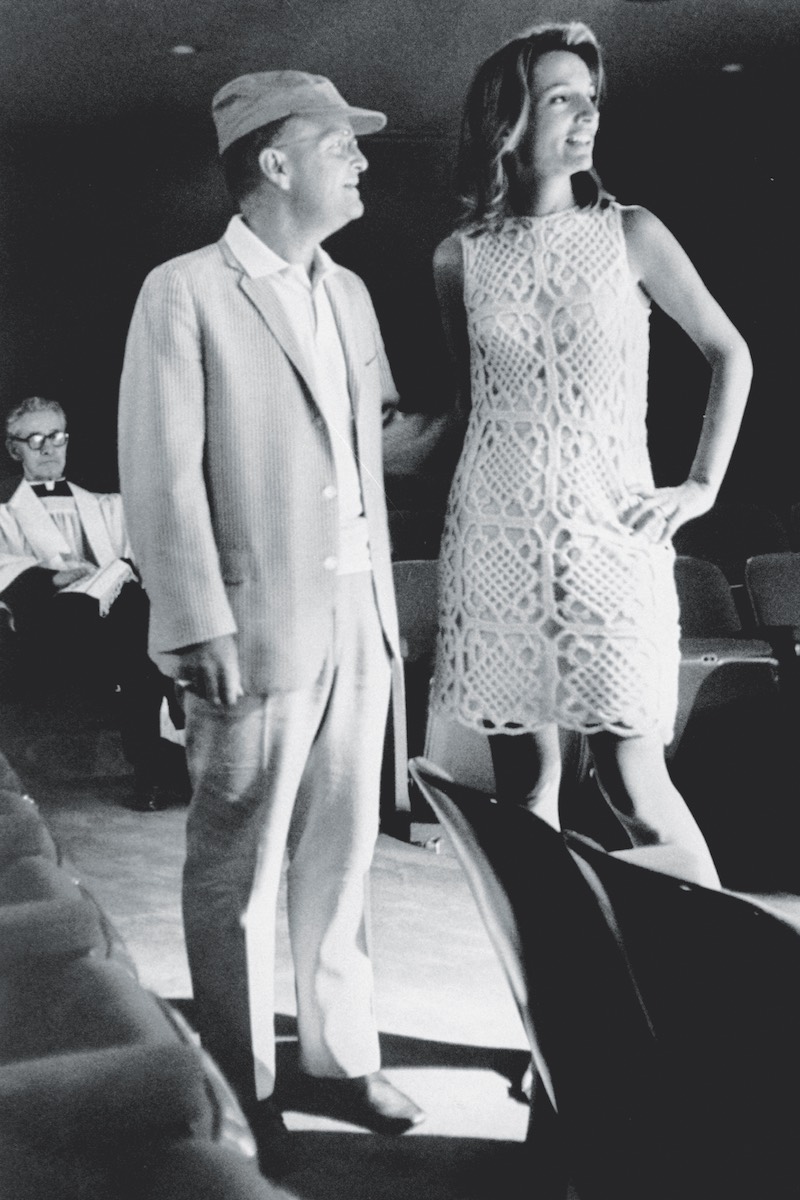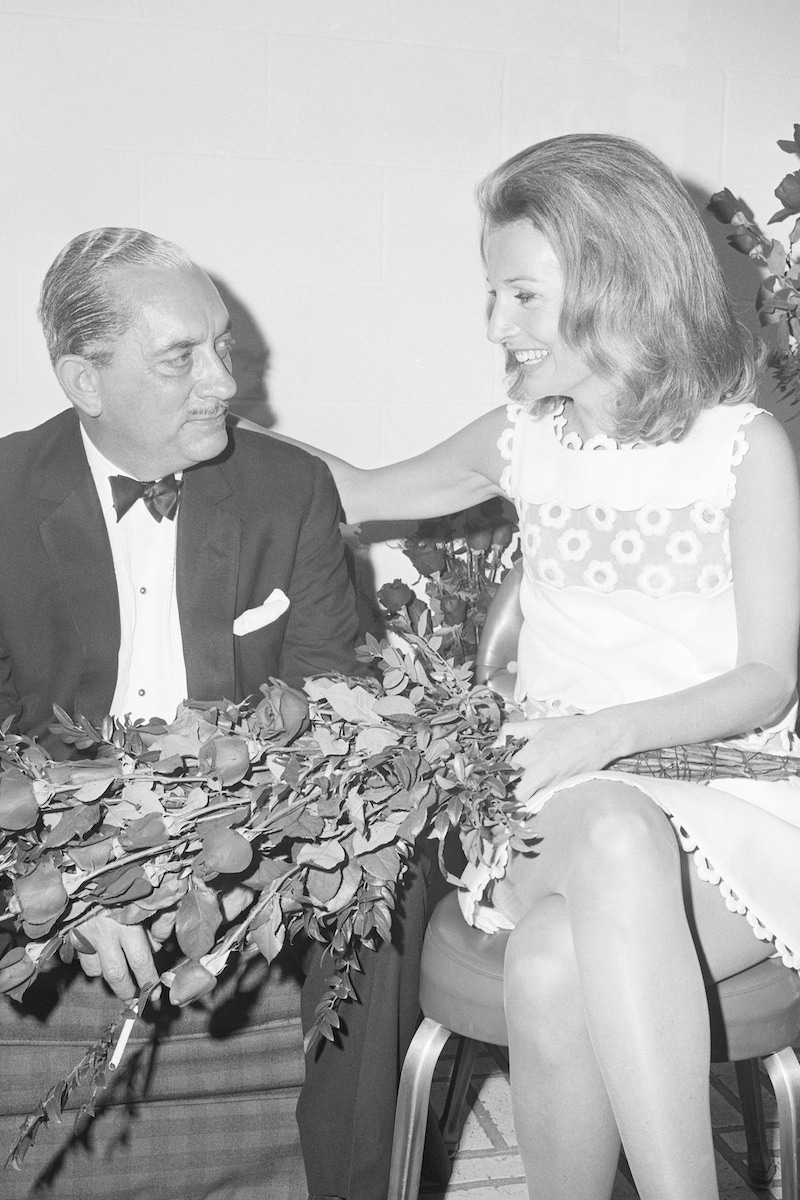 The latter problem was solved when he married into the Kennedy dynasty: suddenly, everyone wanted to know him. People couldn't help but notice what a spruce and unflappable consort he made when accompanying Lee (who revelled in her title of princess), in Dior or Givenchy, to the likes of Capote's Black & White Ball in 1966; others couldn't help but notice how, with his Clark Gable moustache and beetle-browed savoir faire, he resembled a slightly more vampiric version of Black Jack Bouvier. "My mother's remark when I introduced Stas to her — 'Why, he is nothing but a European version of your father!' — made me love him all the more," she wrote in her memoir,
Lee
. "He was a curious mixture of the cynical and the noble," according to his niece, the Comtesse de Ornado. At any rate, with Lee at his side, "he got right into all the Kennedy connections", wrote Sarah Bradford, "and they in turn adored him". The Radziwills settled into a gilded London life. They had two children, Anthony and Anna Christina, and divided their time between a handsome Georgian townhouse at Buckingham Place (Princess Lee was tickled that they were just one vowel short of a bona fide royal residence) and a 17th-century bakehouse in Oxfordshire named Turville Grange, with 50 acres of land. Stas patronised Savile Row's Henry Poole for his worsted DBs, and Lee worked with the designer Mongiardino to transform both houses into
World of Interiors
centrefolds. "Lee always took to heart Diana Vreeland's remark that 'elegance is refusal'," said her friend André Leon Talley, former editor-at-large for
Vogue
. "The lack of clutter, the care with which she chose her
objets
, and her sense of editing, from her clothes to her friends to the menus for dinner, all bear that out." "Mongiardino glued the walls of the dining room with Sicilian scarves," Lee told Nicky Haslam, "and asked (the Italian illustrator and costume designer) Lila de Nobili to paint each child with their favourite animals criss-crossed by bands of flowers. It was a perfect Turgenev room. To me, that's the essence of great design... something simple and original that stays in the mind for ever." After Jack Kennedy became President in 1961, Lee and Stas made frequent visits to the White House (Lee occupying the Queen's bedroom and Stas the Lincoln Bedroom), and an exception to the 'no divorcees' rule was made when they accompanied the President and Mrs. Kennedy to Buckingham Palace (the real one) on a state visit later that year. However, the Radziwills were already starting to splinter. Capote, who became close to Lee in the early sixties (he called her 'Princess Dear'), wrote to Cecil Beaton in 1962: "Understand her marriage is all but finito." Stas was jealous, moody, and unsympathetic to Lee's desire for greater independence, despite taking other lovers himself. Still, he remained devoted to Lee: according to DuBois, he once confided to a friend, with equal parts admiration and exasperation: "The little girl is very, very small. It is fantastic how much she costs to dress." It was against this backdrop that Lee became entangled with the Greek shipping tycoon Aristotle Onassis. "He was magnetic," she later told the talkshow host Larry King. "He moved like a potentate, noticing and wanting to be noticed, an habitual cigar in his hand. Who didn't think about marrying him?" Stas was bought off with a directorship of Olympic Airways, owned by Onassis, but Bobby Kennedy, goaded by the gossip and no fan of Onassis, regarded Lee's relationship as a betrayal, compounded in 1963 when, following the death of her new-born son Patrick, Jackie joined Lee on board Onassis's 325-foot yacht, Christina. The sisterly rivalry once again reared its head, however, as Onassis palpably transferred his affections from Lee to Jackie (he would eventually marry her in 1968).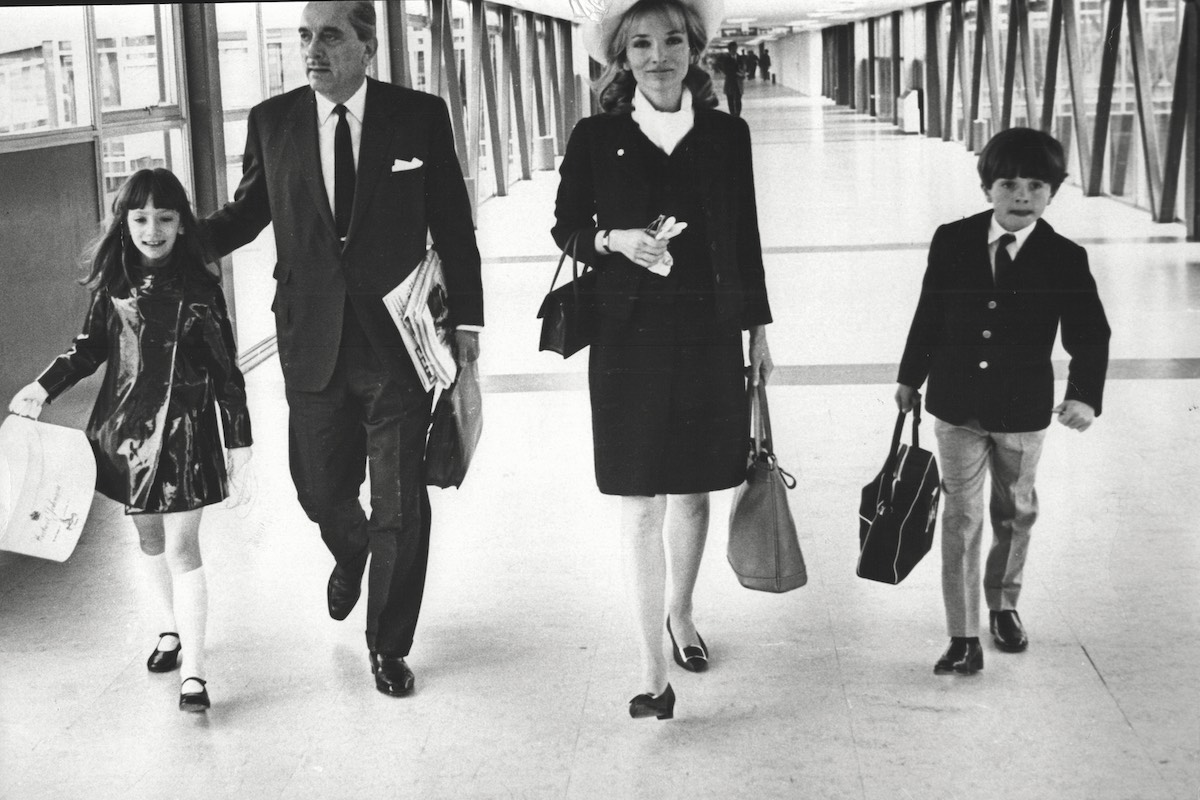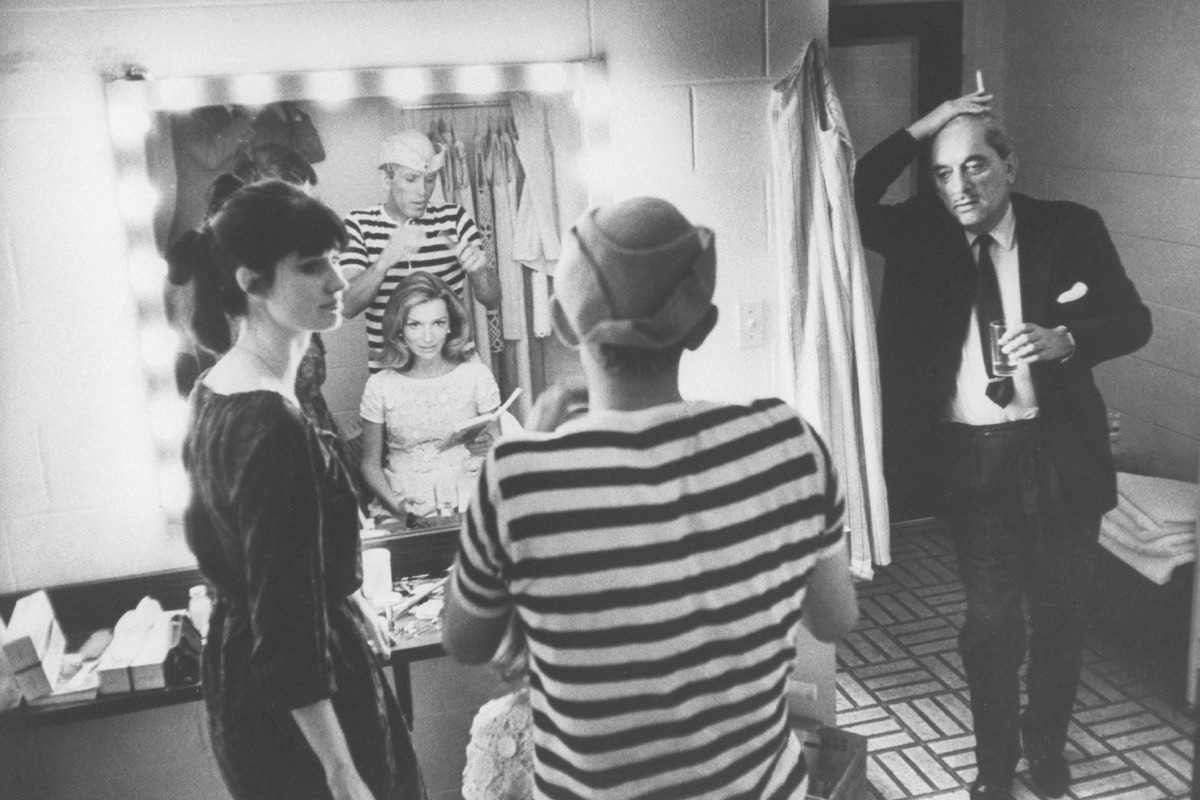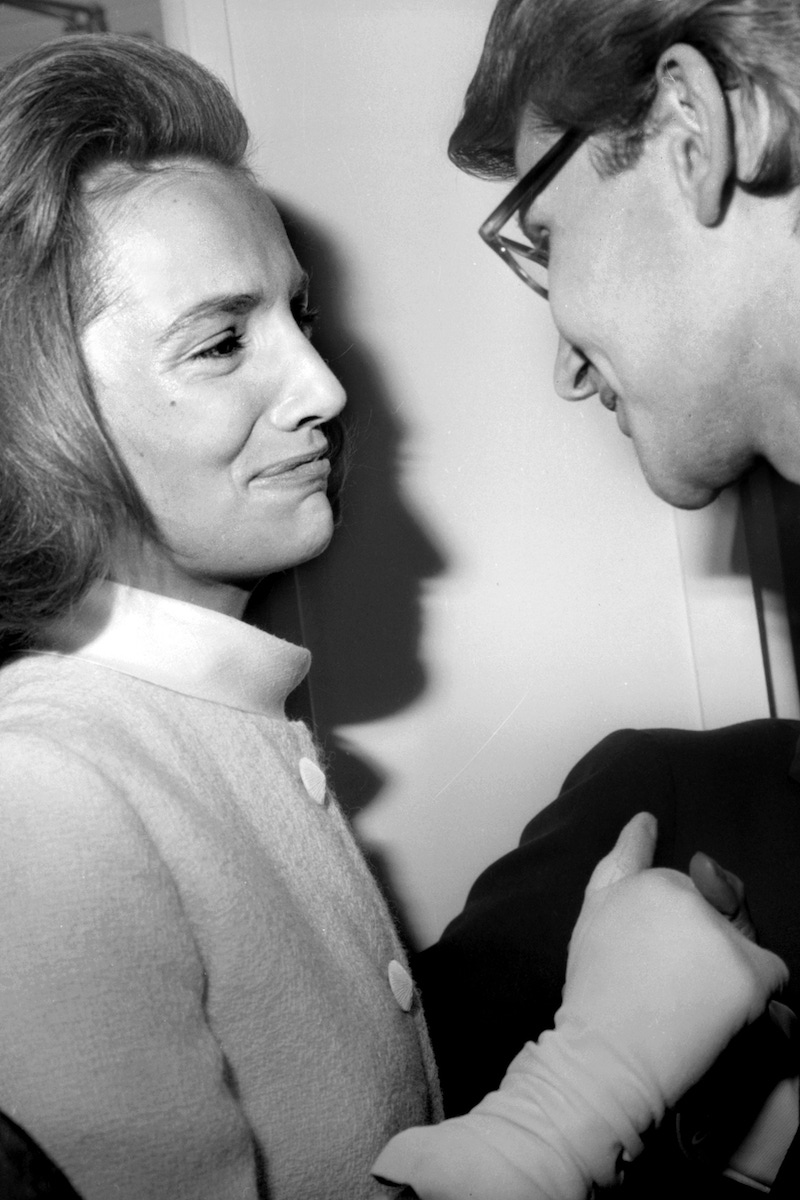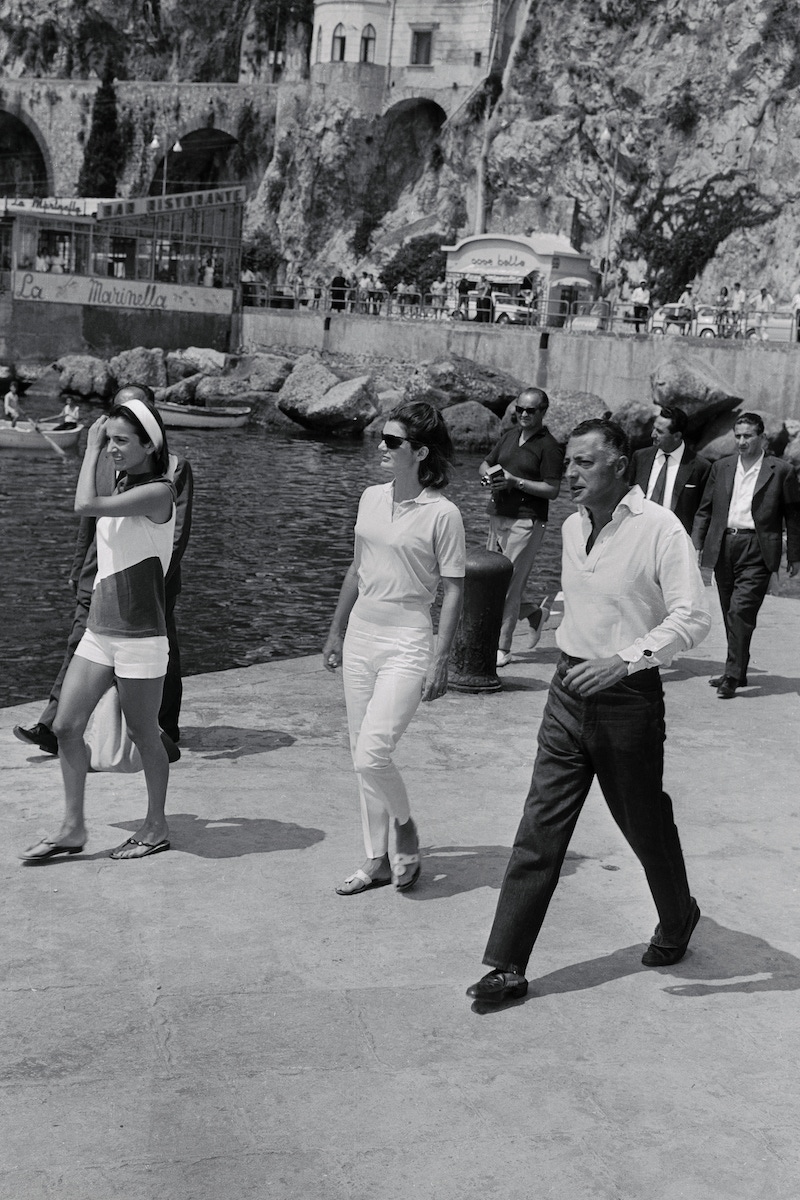 Following President Kennedy's assassination in 1963, Lee bought a duplex on Fifth Avenue to be near Jackie; Mongiardino created a cherry-red velvet living room, and Francis Bacon's Man Turning was hung in the hall library (Stas had acquired the painting when, improbably, he provided cover for Bacon's more onerous gambling debts). "There were so many things I couldn't do when my brother-in-law was president," Lee told Vanity Fair earlier this year. "Finally, I felt free." But free to do what? She wrote articles on fashion and culture for Ladies' Home Journal, but Capote, fancying himself a Pygmalion figure, had grander plans for her. "He thought there was nothing I couldn't do," Lee recalled. "He thought that I must go into the theatre and that I'd make the perfect Tracy Lord [the heroine of The Philadelphia Story, immortalised by Katharine Hepburn]." Stas, whose interests mostly ran to business and shooting, took a dim view of this new turn of events. Lee revealed: "He said, 'You have everything in life, a perfect life, why do you want to go out and get criticised?' 'Why?' I said. 'Because I've always wanted to do this.'" Despite Capote's intense coaching, and a wardrobe designed by Yves Saint Laurent, he was proved right. After opening night in Chicago, Lee's couture got better reviews than she did. ("She at least laid a golden egg," was the Daily News' magnanimous verdict). Capote persisted, arranging a further star vehicle for her in a T.V. adaptation of the Otto Preminger classic Laura, with similarly damning results. Despite — or because of — the notoriety, Lee was offered other roles in movies and plays, but Stas put his foot down. "He said, 'I'll never let you see the children', so that was that," she recalled. "A terrible shame." If that dispute didn't precipitate the end of the marriage by the early seventies, Lee's affair with the photographer and adventurer Peter Beard — a close friend of Stas's, and decidedly Kennedyesque in his boyish charm and tousled hair — most definitely did. Lee went on to serve as muse for everyone from Giorgio Armani (she worked as his P.R.) to Sofia Coppola. Stas, however, was heartbroken: his fortunes had dwindled by the time their divorce became final, in 1974, and he cut a rather forlorn figure. When he died of a heart attack two years later, aged just 62, it was discovered that his estate was essentially bankrupt, with nothing to leave to his children. It was a downbeat end to a relationship that encompassed a social, political and creative whirl as giddy as the couple-swapping that precipitated it. But Princess Radziwill, now 83 and with further triumphs and tragedies behind her — the death of her son Anthony from cancer aged 40, a third marriage (and divorce) to filmmaker Herbert Ross — has latterly been looking back with the kinder, gentler purview of a grand dame in her still formidably fashionable dotage. Her illustrated memoirs, Happy Times and Lee, showcase her legendary family (the Jacks, Jackies and Bobbys), and her fabled friends (the Nureyevs, Capotes and Berensons). But she reserves a special place for the Prince. "There were other infatuations, other loves, even," she confided to Nicky Haslam. "But never the joy or knowledge of life and living that I experienced with Stas." This article originally appeared in Issue 48 of The Rake.