The King of Clubs
Mark Birley was an aesthete par excellence and a fabulous raconteur, described as a cross between James Bond and Charlie de Beistegui. He dominated London society in the second half of the 20th century, creating several of the most exclusive hotspots in town, from Annabel's to George.
"I am afraid that Mr. Birley cannot come to the phone because he is busy relaxing." It is without doubt the best excuse I have ever heard for not being able to take a call, and if one knew anything about Mark Birley it was that he was not someone to look kindly on being interrupted while he was busy relaxing. Relaxing was a sort of religious activity — or do I mean inactivity — and he would go to ends nobody else knew existed to ensure that it remained sacred. During the 1990s he and I arranged some backgammon evenings at Thurloe Lodge, his large, exquisite house tucked away in almost rural calm just across the road from the Victoria and Albert museum in south-west London. I remember being impressed with the way things were arranged for each player, so that everything — backgammon board, drink, cigar, ashtray, notepad, and so on — could be accessed without moving the arm above the elbow. The final match was played on Mark's board, which had been made for him by Hermès, with a tapestry playing surface. I asked him why he had chosen tapestry. In explanation he rolled a pair of dice. "What did you hear?" "Nothing," I said. "Exactly," he replied. Not even the faintest rattle of dice would be allowed to intrude on his cashmere existence.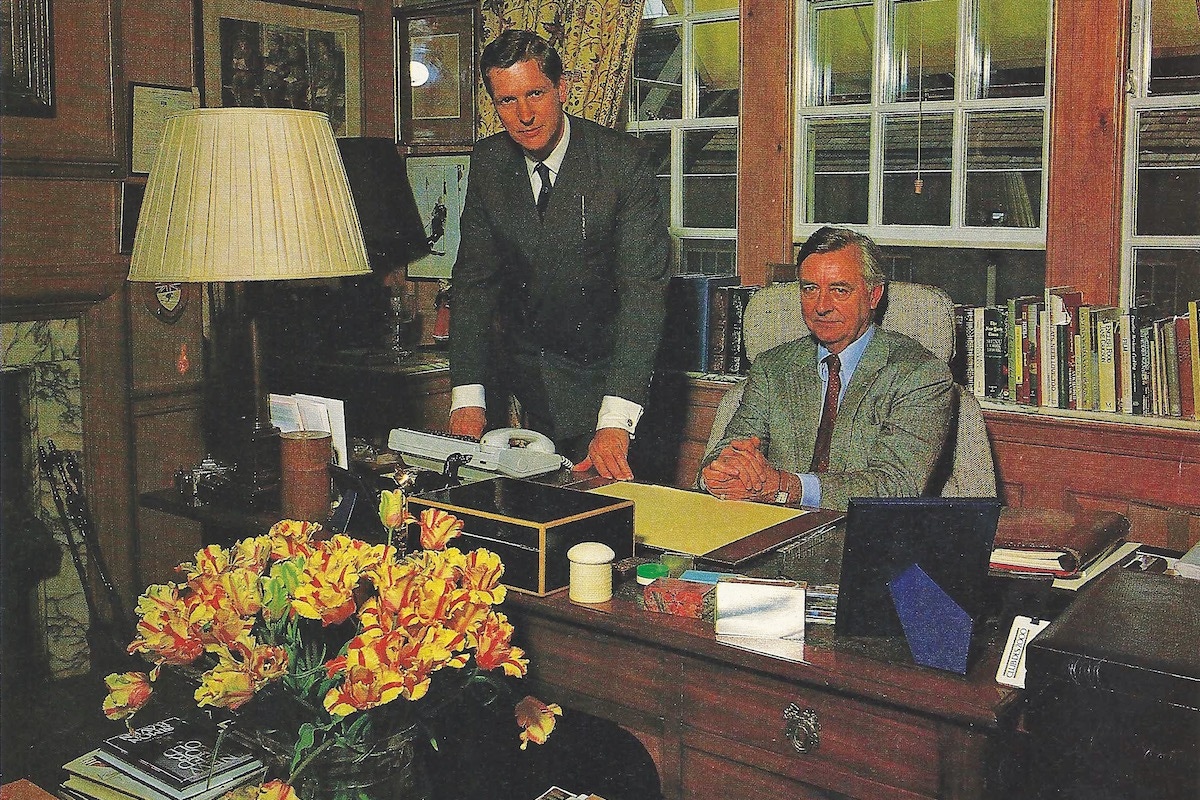 Mark Birley is a legend, a sort of cross between James Bond and Charlie de Beistegui. He was more than six feet tall, impeccably dressed, able to identify the vintage of your claret at 20 yards, a competitive rally driver, an accomplished skier, and a deadly backgammon player who lived life wreathed in a nimbus of cigar smoke and lady-killing charm. He combined these masculine qualities with exquisite taste: he knew about decorating, food and flowers; I once heard that the flower bill for Thurloe was in the region of £350,000 per annum. His monument is modern Mayfair, a London quartier he dominated (if one can dominate languidly, that is) for almost half a century. Rather like the medieval monarch who consolidated his control of a conquered land by building a network of castles, Mark subjugated Mayfair with clubs. Beginning with the most famous basement in the world — Annabel's in Berkeley Square — every decade or so he would open a new establishment: Mark's Club, Harry's Bar, the Bath & Racquets, and finally George. Having known of Mark for a long time, I first met him properly a little over 25 years ago. He had invited me round for a drink one early summer evening, and Elvira, his housekeeper, showed me onto the terrace that overlooked his large garden. It was only a drink but it clearly made a deep impression, as, among the jumble of confused and flickering images of memory, it emerges as a short but perfect film of balletic grace.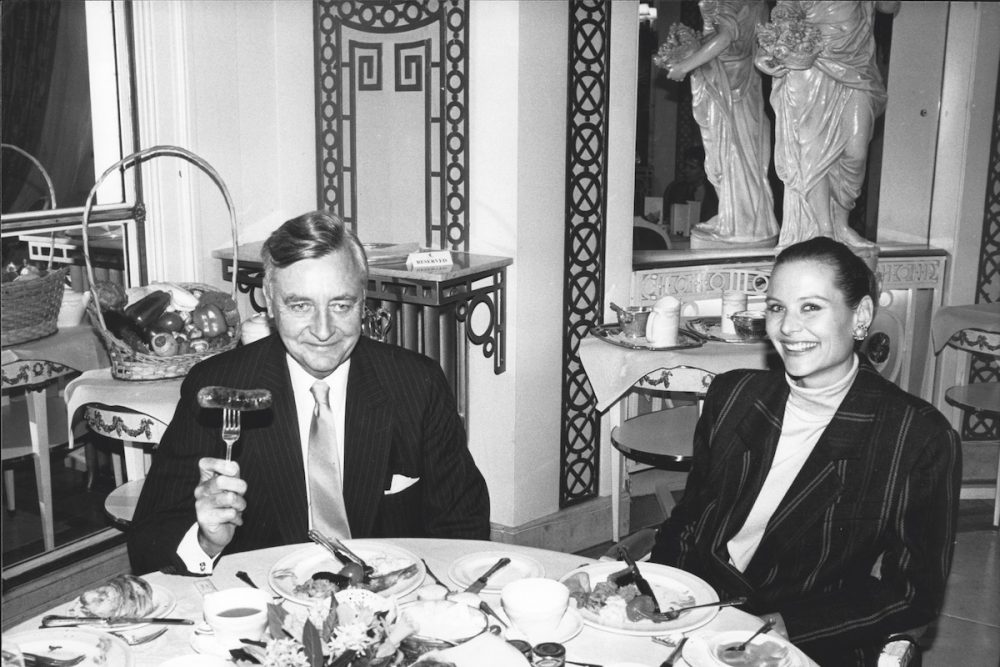 He was drinking a Bellini. There was a jug of freshly squeezed peach juice on the table, covered in linen (more, I think, for decorative purposes than to protect it from stray insects, for if there were stray insects at Thurloe they knew better than to intrude on one's Bellini). Next to it was a box of the then just recently launched Cohiba Siglo series of cigars nonchalantly open on the table — for anyone to dig into as if it were a bowl of peanuts. More than that, there was something intangible but hugely powerful: once I had been buzzed through the perimeter wall, a noticeable calm had descended, the cares of the outside world had begun to recede, even the noise of the traffic on Cromwell Road had ceased to be audible. Being alive suddenly seemed an altogether better and more civilised idea than it had just a few seconds earlier. Birley, his house and his clubs all had an almost magical effect on the mood and a balming effect on the spirit. If art has the power to touch the soul and invigorate the spirit, Mark was an artist, a great artist. But then he grew up in a creative household. His father, Sir Oswald Birley M.C., painted anyone who was anyone in the first half of the 20th century: more members of the royal family than any of his contemporaries, four prime ministers in a row, sundry politicians, generals, noblemen, debutantes and landed gentry by the dozen. His oeuvre is like an illustrated Burke's and Debrett's. For an entire generation, a portrait by Birley was society essential and a social passport. Though as well as knowing how to paint, he knew how to live: he would always give his sitters a good lunch in his studio and he was keen to introduce his son to life's compensations. Mark's early life followed the familiar trajectory of the day: Eton, where one of his more esoteric memories was of the future British politician Jeremy Thorpe being flogged for smoking a meerschaum pipe in bed; and then University College, Oxford, where he attended more race meetings than lectures and was not encouraged to return for a second year. He tried his hand at advertising before finding his métier as a purveyor of the better things that life had to offer with the opening of the first Hermès shop in London. Not one to shirk his duties, Birley would not go out for lunch, preferring instead to have smoked salmon and lobster sent around from nearby Wilton's.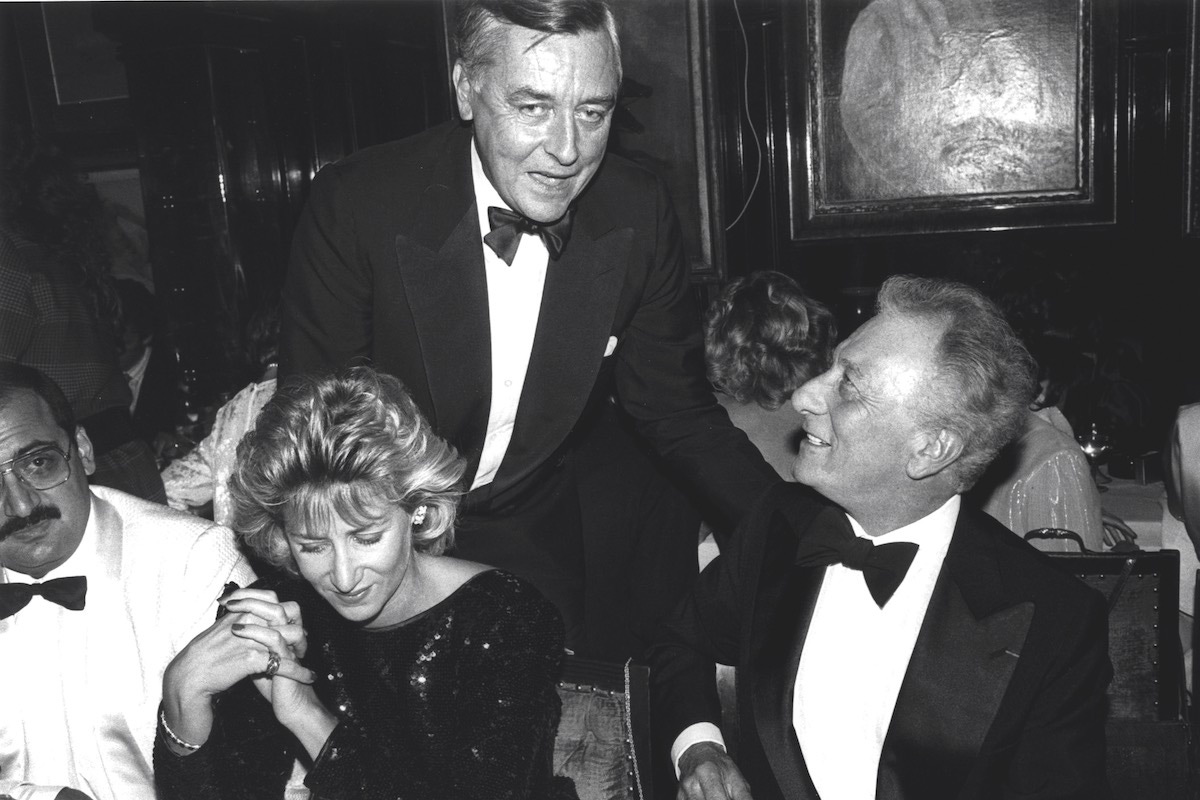 The secret of great retail, he once told me, was down to two things: a sofa and a staff of pretty girls. After lunch at Wilton's, a customer would toddle in, collapse on the sofa, be flirted with by the pretty girls, and then buy their wife a 100-guinea handbag. Birley ran his shop like a club, so in the early 1960s it was simple enough to transition to running what, in a letter inviting founder members, he disingenuously termed "a small American bar and comfortable sitting room" in what he called "the vaults of 44 Berkeley Square". As well as drinks and dinner there would be dancing to music "reproduced by high fidelity sound equipment, probably better than any you have come across". It was a very Mark invitation, understated and almost throwaway in tone, reflecting none of the hard work that had gone into its creation, not least the digging out by hand of 5,000 tons of London earth to create the space in which Philip Jebb, the architect nephew of Hilaire Belloc, created the famous dining room with its pillars of polished brass. Located beneath the then infamous Clermont Club, where the sort of people Mark's father had painted were relieved of their fortunes by casino proprietor par excellence John Aspinall, and named after his wife, Lady Annabel, the club was more successful than anyone could have imagined. Everyone wanted to get in but not everyone could, and that was part of the attraction. Annabel's was an autocracy, where everything and everyone conformed to Mark's exacting aesthetic standards, including the club's patrons. "We didn't let The Beatles in one night because they were badly dressed," Birley once told me, notwithstanding that "Brian Epstein used to come the whole time". Still, the mop-topped quartet could console themselves that they were in the best of company: there is a story that on one night three kings were denied entrance. Is it true? Even if it is not, the story has entered Birley folklore, and that is characteristic of the Birley mythology. I was told by Mohammed, the major-domo of Thurloe Lodge and Annabel's, that once, while holidaying in the hills above Marbella, Mark complained about the cream and had regular supplies flown out from London; he even asked Mohammed to see what the office in London could do about the ice cubes in Andalusia (but presumably airlifting ice cubes to Marbella in midsummer was beyond even his staff). Hearing these accounts at first hand, it is easy to then give credence to the other stories that make up the legend: that he once flew a valet to the south of France to polish his shoes; that on sitting down in a restaurant and finding nothing on the menu that appealed he rang Harry's Bar and ordered a takeaway. Did Mark Birley really do these things? I believe so, and many more: after all, a man who instructs his housekeeper to inform callers that he is unable to come to the phone because he is "busy relaxing" is capable of anything. This article originally appeared in Issue 50 of
The Rake
.