THE KING'S REACH: Prince Charles
He is compassionate, active, intelligent and inquisitive — a man of taste and culture who wishes, like most, to be 'of the world'. He also happens to be the longest-serving heir to the British throne. The Prince of Wales has sometimes struggled to balance his private instincts and public obligations — and his biggest test awaits him. How will the reign of King Charles unfold? Originally published in Issue 41 of The Rake, royal biographer Hugo Vickers writes that it could be a fascinating late-life flowering.
There are often sharp contrasts in how we perceive ourselves and how others see us. There is no greater example of this than the Prince of Wales, who considers himself the most misunderstood man of modern times. Maybe it is so. There are those who admire him in full measure while others have reservations. In some ways it is a pity that this very caring and earnest man was born with a princely title. As such, it was expected of him to fulfil certain prescribed roles as heir to the throne. In his case there is the additional dilemma that he has carved out a useful role as Prince of Wales, involved with copious enterprises. He has to work out how to dovetail this into his future role as monarch, with all the contrary demands this will impose. Much of the good he has done has been eclipsed, in the public mind, by his two marriages. Both have been the subject of considerable controversy and divisiveness in the past, though there is no doubt that after years of turmoil, a calm plateau has finally been reached. Had he been a private individual, no one would have taken much interest in whom he married, or, indeed, whether he married at all. Style icon Only because he is a member of the Royal Family do people also take an interest in how he dresses. Admittedly, this is not as intense as the interest in the clothes of Diana, Princess of Wales, but still the interest is there. The front-cover portrait of Prince Charles puts me in mind of the imposing David Wilkie portrait of George IV in Royal Stewart tartan, painted to mark his first visit to Scotland in 1822. In this instance the Prince of Wales looks equally magnificent and substantial, in the uniform of Colonel-in-Chief of the Toronto Scottish Regiment (Queen Elizabeth The Queen Mother's Own). If his fashion sense had to be summed up in a word, that word would be 'conventional'. The Prince of Wales rarely appears without a tie (unlike his sons, Prince William and Prince Harry). He wears smartly cut suits from Anderson & Sheppard, on Savile Row, to whom he was directed soon after his first marriage, by the Princess of Wales. He has remained loyal to them for more than 30 years, and favours their double-breasted jackets. He likes the double-vents at the back of his suits, a style invented by Frederick Scholte, whose son Dudley was at Heath Mount school with Cecil Beaton. Mr. Hitchcock, their top cutter, will still come out of retirement to fit Prince Charles, visiting him at Clarence House. Anderson & Sheppard also provide him with his morning dress suits. Like other members of the Royal Family, notably the late Sir Angus Ogilvy, he wears the white line in the black waistcoat, which delineates the tie better. (Tailors have been known to say to clients: "We don't get much call for that these days, Sir.") Royalty have a habit of hanging on to their clothes. The Duke of Windsor wore the same suit in which he married in 1937 at Princess Marina's funeral in 1968 (and it still fitted him perfectly). The morning coat Prince Charles wore at his wedding in 2005 was made seven years before, and his fawn-coloured overcoat was made in 1987. At Royal Ascot, where the Prince can be slightly more rakish, he wears a grey morning suit but with a black top hat. Some of his suits have been patched. When travelling abroad in hot climates, the Prince has been known to wear a lightweight, light-coloured suit, even sometimes when adorned with his medals. He has never learnt how to avoid being accosted with unconventional head gear on his overseas visits, so there is a host of photographs of him variously adorned with Red Indian feathers, Arab headgear, or J.R. Ewing hats.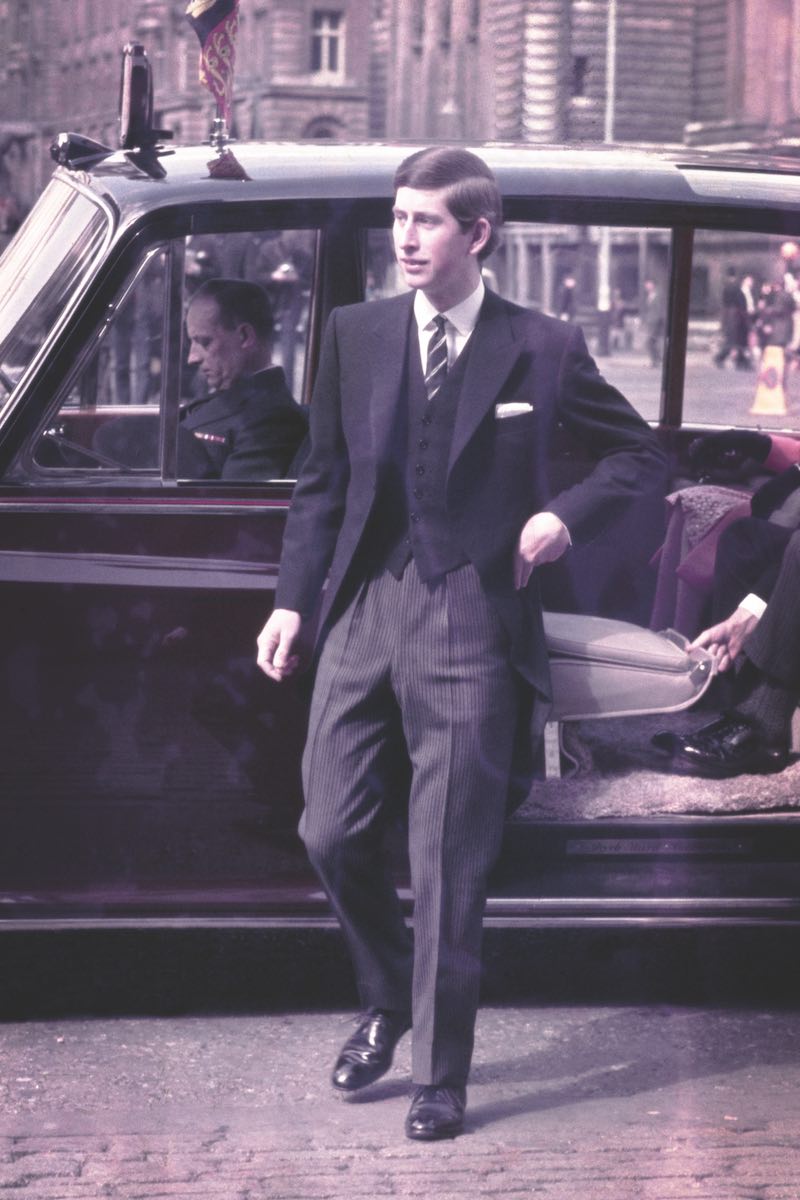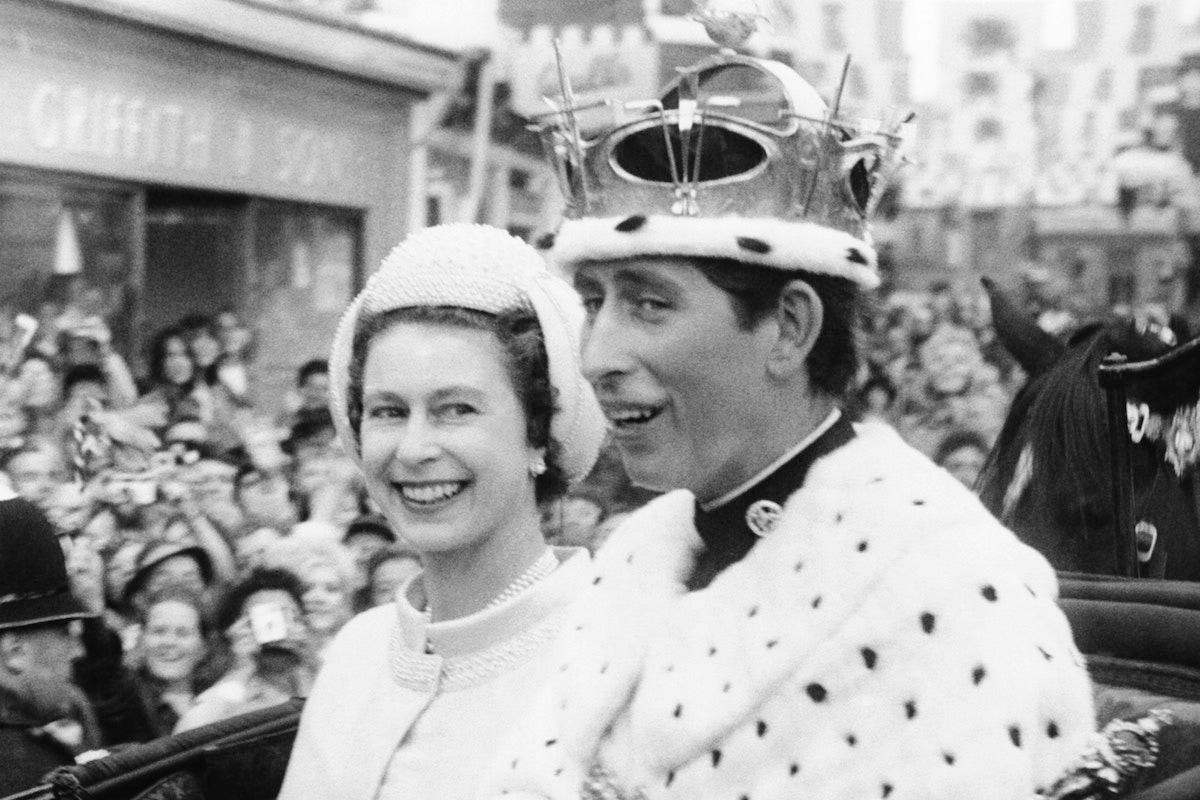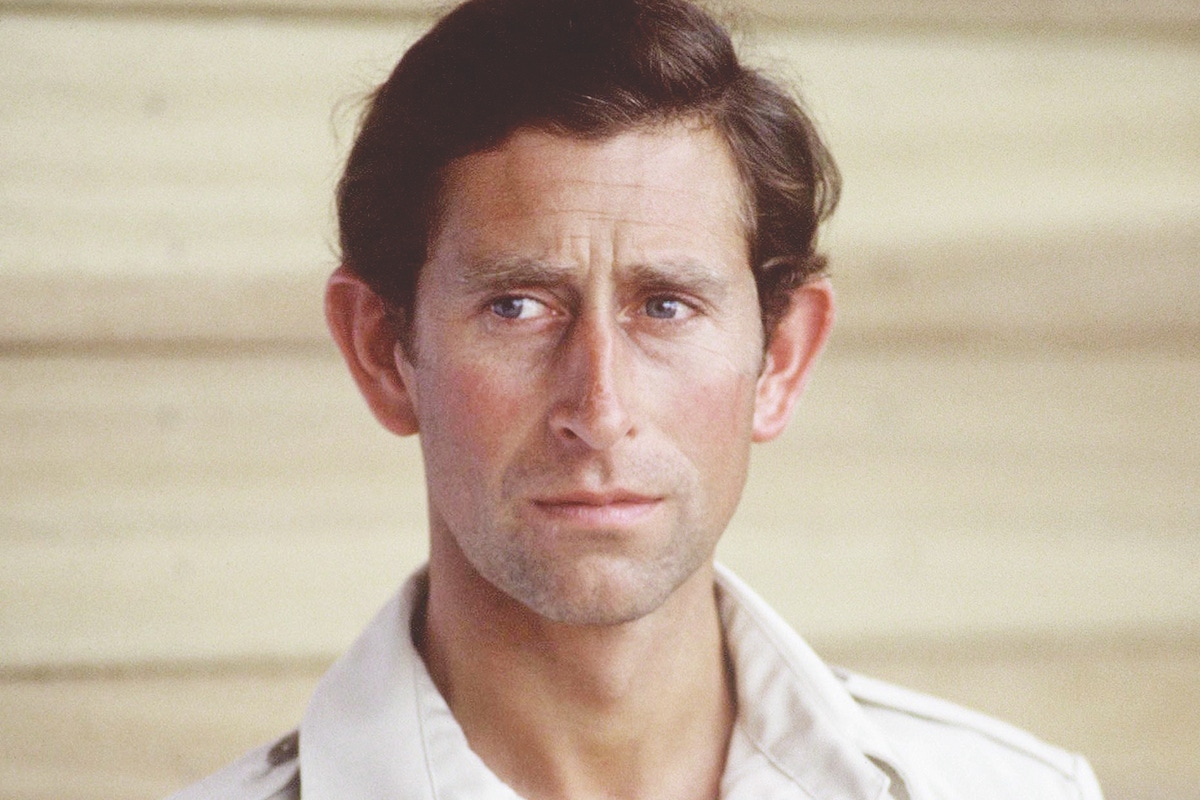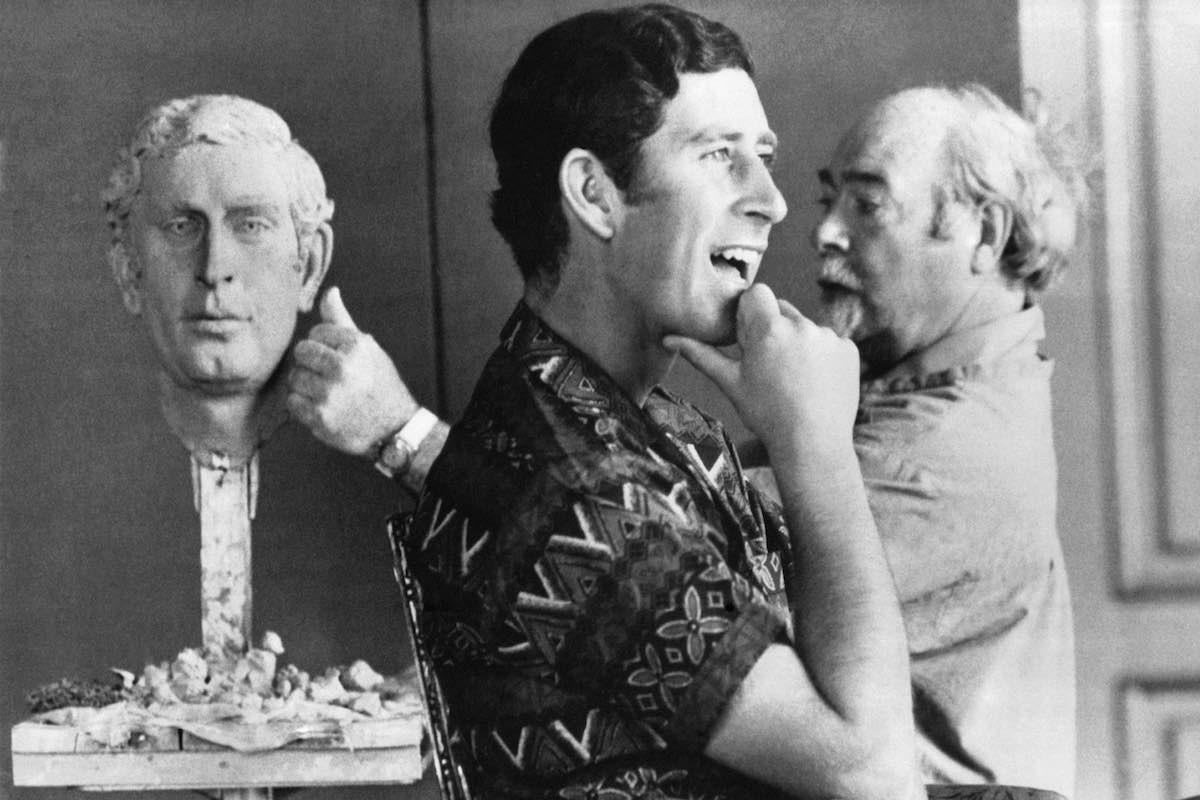 His shirts still come from Turnbull & Asser, to whom he gave his Royal Warrant in 1982. A fine firm, established in 1885, the cutters also visit him in a variety of places to measure him as quickly and efficiently as possible. His shoes (and riding boots) come from John Lobb in St. James's Street, where they retain 'lasts' for many years. (Famously, Coral Browne ordered a pair of shoes for Guy Burgess there long after his defection to Russia.  For obvious reasons, he had not paid them a personal visit for some years). In February 1971 Charles attended the annual dinner of the Master Tailors' Benevolent Association. He entered the Europa Hotel, wearing a shooting jacket in tweed, and with his hands behind his back. He told the guests that his style of dressing had attracted contradictory comment. "Recently I was described as being dressed as an out-of-work parson," he said. "Another time I was described as one of the best-dressed men in the world. I wonder how they decide. I think they make it up in the bar." He then told the guests that it was sometimes thought that he and his father both stood with their hands behind their backs as if it were some kind of hereditary trait. "The answer is, we both have the same tailor [Edward Watson at that time] … He makes the sleeves so tight, we can't get our hands out in front," he said in jest.  More seriously, he added: "When I go abroad, I am, in a sense, showing what is the best British tailoring, and I know at least I can rest content that I am standing up in a well-cut shabby suit." The Prince was responding to an attack in The Tailor and Cutter. Karl Dallas (named after Karl Marx, and author of 1967's Swinging London: A Guide To Where The Action Is) had accused him of promoting the cult of shabbiness. Dallas said he was not as bad as some aristocrats who looked as if they had escaped from a Carry On film, that his suits were well made and that he looked splendid when in uniform. But turn-ups were an issue. Sometimes he wore them, sometimes he did not:  "It would be pleasant to conclude that he was conspicuously changing back to turn-ups like the rest of his generation, but we fear that we are in fact seeing survivals of earlier suits not yet completely superseded or worn out." Dallas went on to say that his trouser widths were the same as they would have been a decade ago, that the seats were as baggy as those worn by an old man, and that the 'boxy' style of his jackets were thrown out of proportion by his fondness for the then fashionable wide ties. But Dallas concluded that Prince Charles dressed considerably better than the Foreign Secretary, Sir Alec Douglas-Home, or President Richard Nixon. Patrick Grant, of Norton & Co, once said: "Prince Charles has always sat tantalisingly on that boundary between hip and square. The haircut and the double-breasted suit would pass muster in either camp, but you always get a sense that he is holding something back, that somewhere not far from this there is the spirit of the great reveller Edward VII fighting to come out." It would be wrong to suggest that Prince Charles is a style-setter like Edward VII, and I remember the Duke of Windsor's Private Secretary, John Utter, saying: "If you or I wore the kind of clothes the Duke wears, we would look ridiculous, but he gets away with it". He was referring to the loud checks and the bright, unconventional colours often worn by the Duke of Windsor even in old age. Prince Charles is not a trendsetter, since we do not see men emulating his style. He has no sartorial followers. He still wears the kind of clothes that his father, the Duke of Edinburgh, wears, as well as the other male members of the Royal Family: smart, conventional, and appropriate for his role and station in life, but above all the best that British tailors can produce. The 'black spider' letters More interesting are his forays into the public arena. Some say he courts controversy. The truth is that, as a man who travels the breadth of England, he knows the country well, better than most of us, better than most government ministers, and if he sees something going wrong he feels he has a moral duty to bring this to the attention of the appropriate authority. As a former private secretary put it: "He is a man who has no ambition but to make a difference for the better and to do good." In May this year a long legal battle between The Guardian and the British government was resolved in favour of the newspaper  when the Supreme Court of the United Kingdom ruled that various letters written by the Prince to government ministers should be made public. These letters, nicknamed the 'black spider memos', were penned by the Prince, largely in his own hand. His supporters insist he was acting privately, and the letters were written to draw the attention of government ministers to a range of issues. It was widely accepted that the Prince was acting out of conscience because he had concerns, and that he hoped to achieve good for others by so doing. His then Private Secretary, Sir Michael Peat, stated in 2007 that the Prince was "always very careful to ensure he is not politically contentious or party political, and as far as I am aware even his most ardent critic has never suggested he is".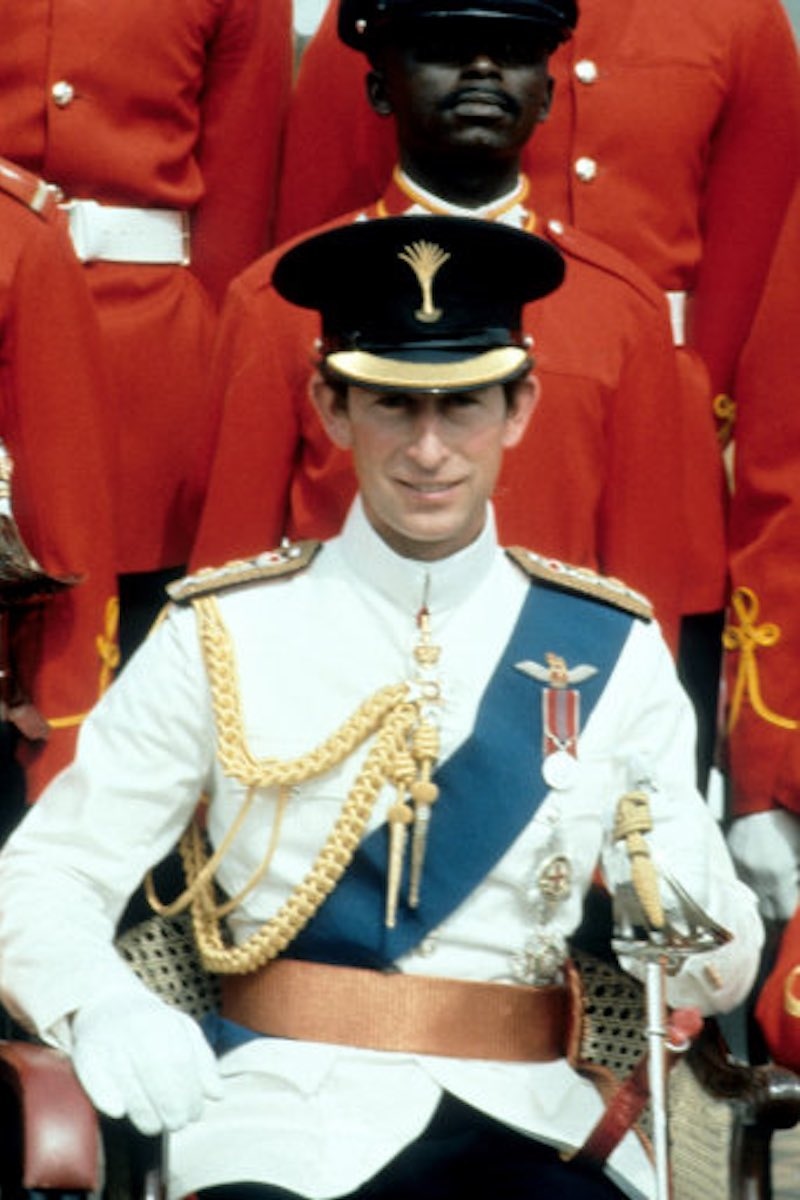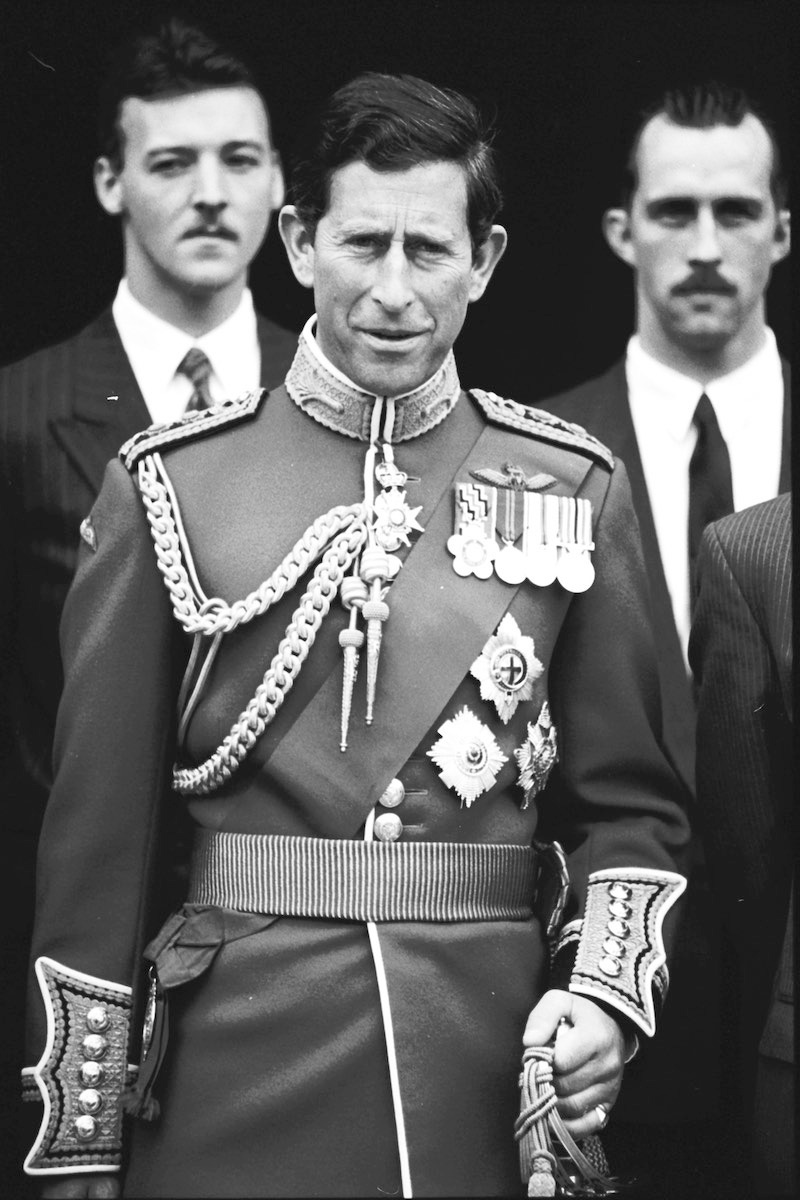 When a Guardian journalist applied to see these letters in 2005, under the Freedom of Information Act, it set off a 10-year legal argument with government. When, in 2012, the Attorney General, Dominic Grieve, vetoed their release, it was assumed the Prince was meddling in public affairs and trying to influence ministers to his own advantage. The matter was not helped by the Attorney General stating that the publication of the letters might jeopardise his future neutral position as monarch, though he did make the point that the Prince had written the letters with the expectation they would remain private. The media got excited. In March 2015 the Supreme Court overturned the government's decision. I am not a lawyer but it appears they did so on the grounds that the Attorney General did not have the right to make the decision in that way, rather than out of a specific wish to see these private letters published. The Supreme Court did not like the government issuing vetoes under the Freedom of Information Act and stated that the Attorney General's veto was unlawful under European Commission law. I do not believe The Guardian can have known the contents of the letters or they would never have created this storm in a teacup. Twenty-seven letters were published, dated between September 2004 and April 2005. When they were read, they showed that the Prince was a caring figure, impressively knowledgeable and simply highlighting certain issues that might have slipped below the ministerial radar. One issue that concerned him was that troops sent to Afghanistan were not given adequate equipment. As Colonel of a number of regiments, this was a fair point for him to make. I was invited to give my views on Newsnight but was in Malta on Commonwealth Walkways business. What I would have asked is, which is the more preferable: that the Prince go on television and criticise the government publicly on an issue of that kind, or that he write privately to the Prime Minister? In his travels throughout Britain Prince Charles has special access. He can talk to men of influence and men at the grass roots; he has even spent a few days dwelling as a crofter in the Outer Hebrides. How many government ministers have done that? Of course he should be allowed to express his views, and I believe he should be able to do so without them being made public.  (This has now been safeguarded by subsequent legislation). He worries about the welfare of the British people and feels that if he remains mute, he would be failing in his duty. The Charities It was Prince Albert, the husband of Queen Victoria, who first identified that one of the roles of the Royal Family should be to undertake charitable work. Thus figures such as Princess Helena (Princess Christian) founded nursing homes and allied themselves to nursing organisations. This belief has extended to the present day. Whole books have been written about Prince Charles's charitable enterprises and his 'mission'. Prince Charles was keen from an early age to make a contribution. At all times he has wished to emulate his father, and many of his initiatives follow from what the Duke of Edinburgh himself did, in particular in the fields of inspiring young people to achieve more and pointing out the dangers that so-called civilisation is causing to the environment — green issues and saving the planet for future generations. On leaving the Royal Navy in 1976, he became President of the King George's Jubilee Fund. He set up the Prince's Trust, and eventually the funds of the former were transferred to it. This has been immensely successful, its aim to give disadvantaged young people a start or a new start in life. From this, numerous other trusts and organisations have been started, including Business in the Community, Seeing is Believing (which takes top executives to see what is happening at ground level), The Prince of Wales's Institute of Architecture, his Drawing School, and a host more. These organisations are involved with inner cities, Islam, business leaders, study support, youth business, holiday camps and disability (to cite but a few). The Prince was sometimes criticised for supporting the traditionally 'un-supportable' — young offenders, the illiterate, drug addicts, the hopeless. There are countless examples of people who had given up on being given a second chance. A Flying Start Award was given to a homeless teenager, Karine Harris; she is now working in the building industry. He is a great catalyst and convenor. He is one of a handful of people (former U.S. President Bill Clinton is another) who can get people round a table. In 2009 he held a summit for his Prince's Rainforest Project, with Angela Merkel, Nicolas Sarkozy, Kevin Rudd, Silvio Berlusconi, Hillary Clinton and others. An effective example of constructive 'interference' was his appearance in person to experience the floods in Somerset, south-west England, in 2014. Politicians soon followed in his wake, and £140 million was granted to aid the damage. His tentacles stretch across the Commonwealth and into countries such as Romania. In Canada there is a well-sponsored organisation, Prince's Charities Canada, which noted that in 2012 Canadians got first-hand experience of seeing what four decades of charitable work had achieved.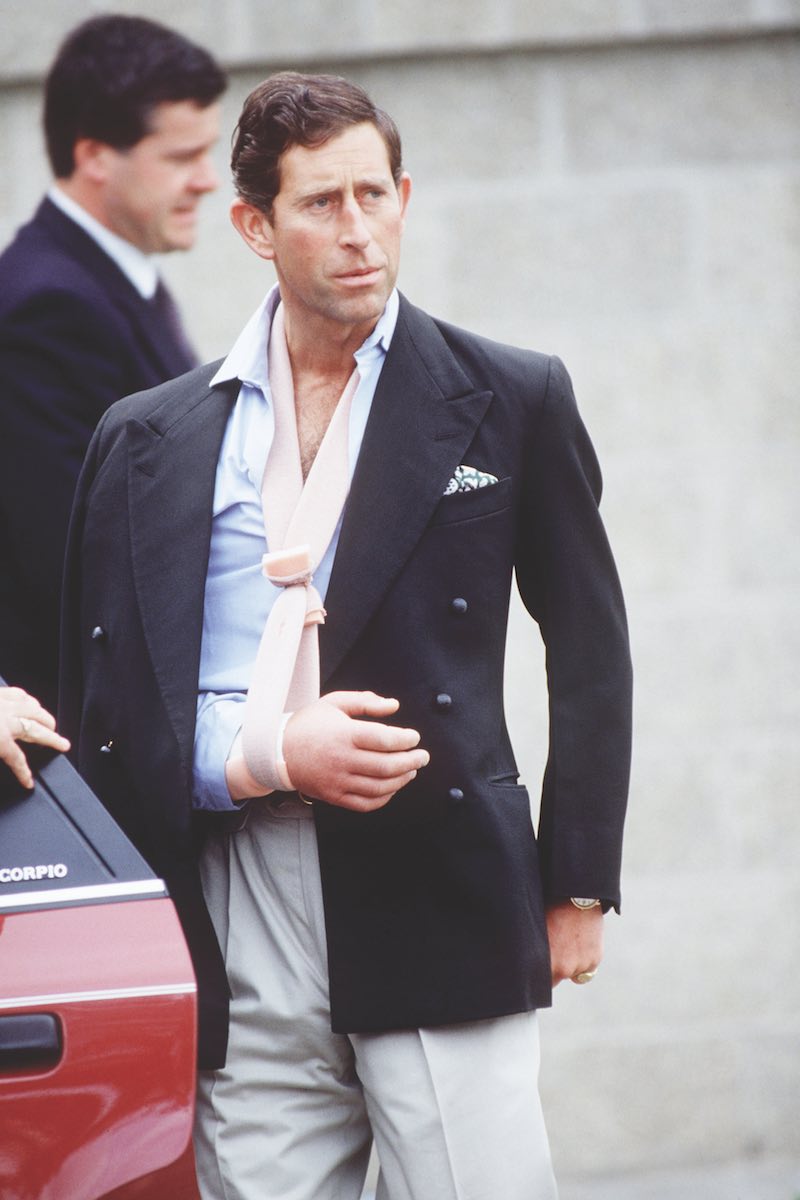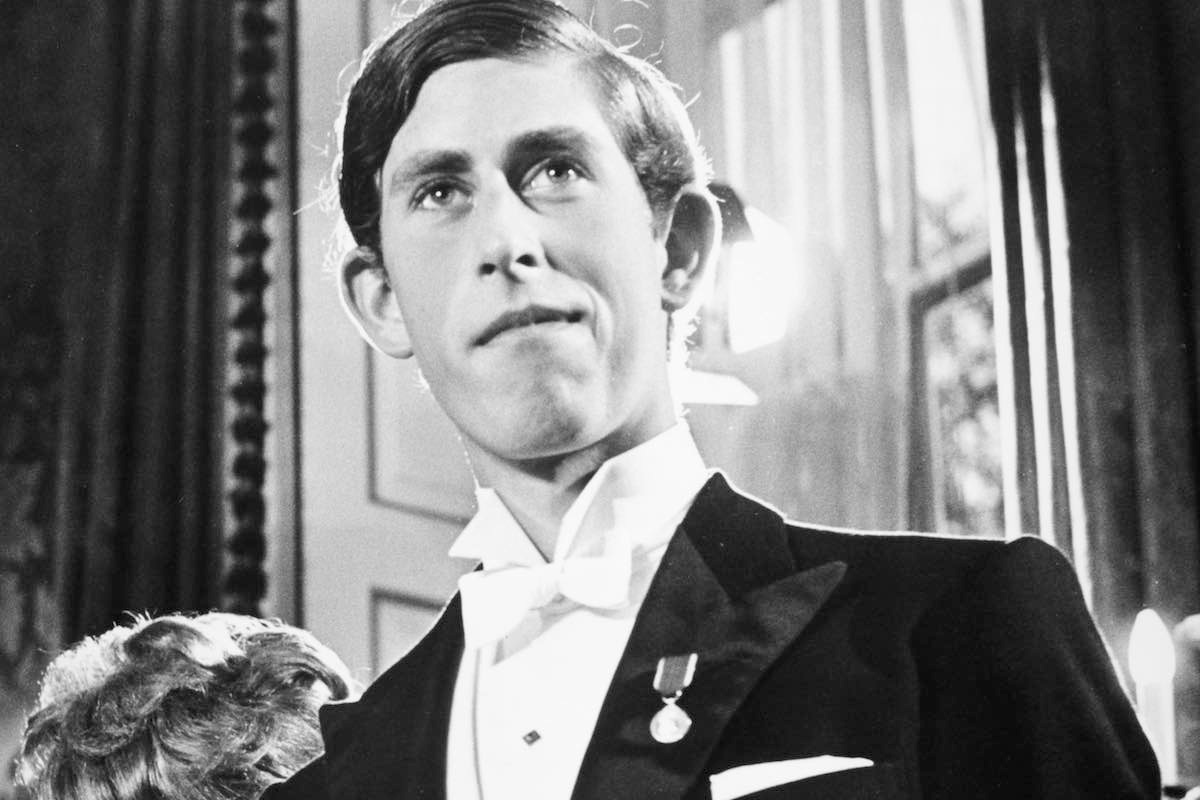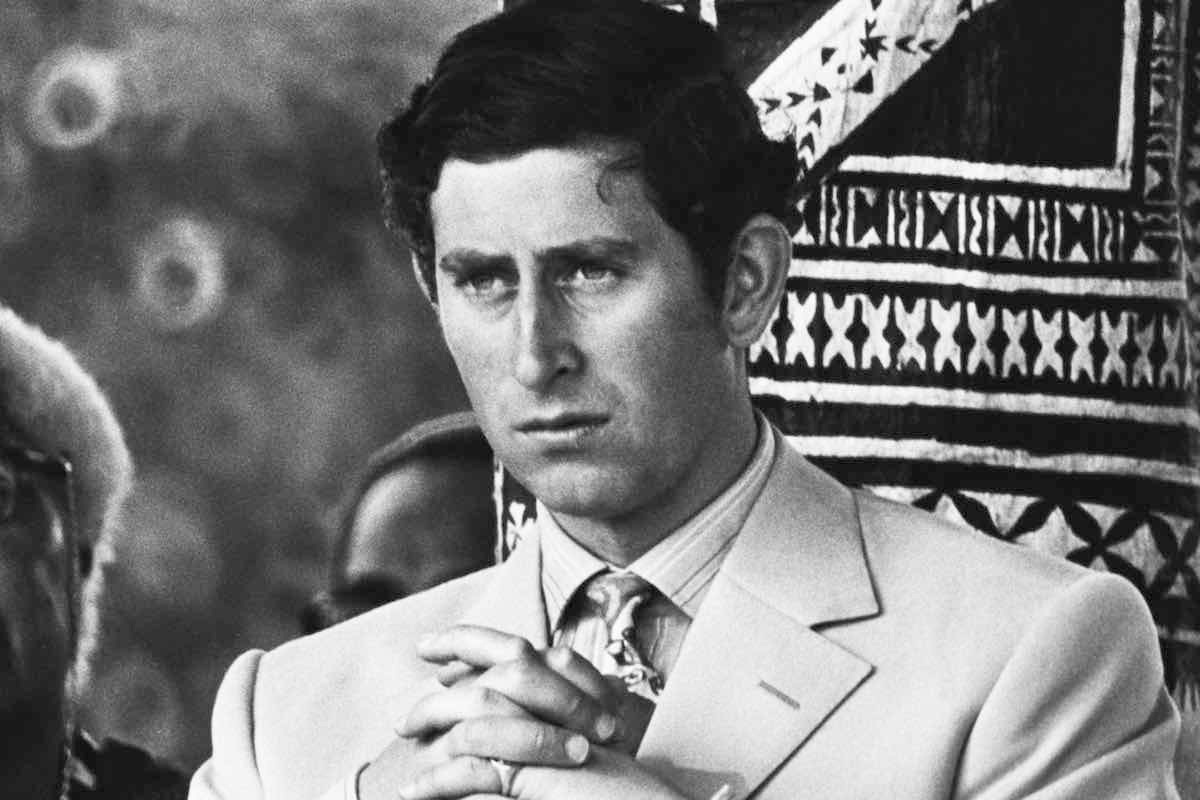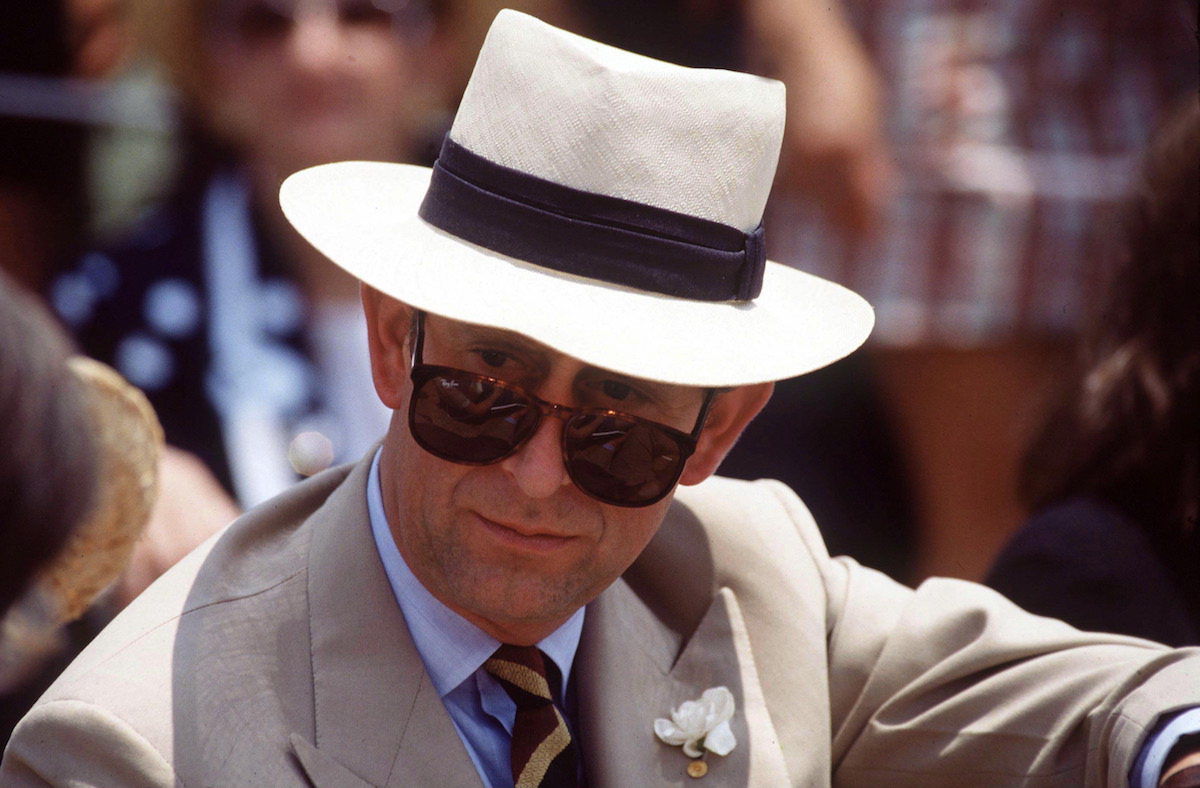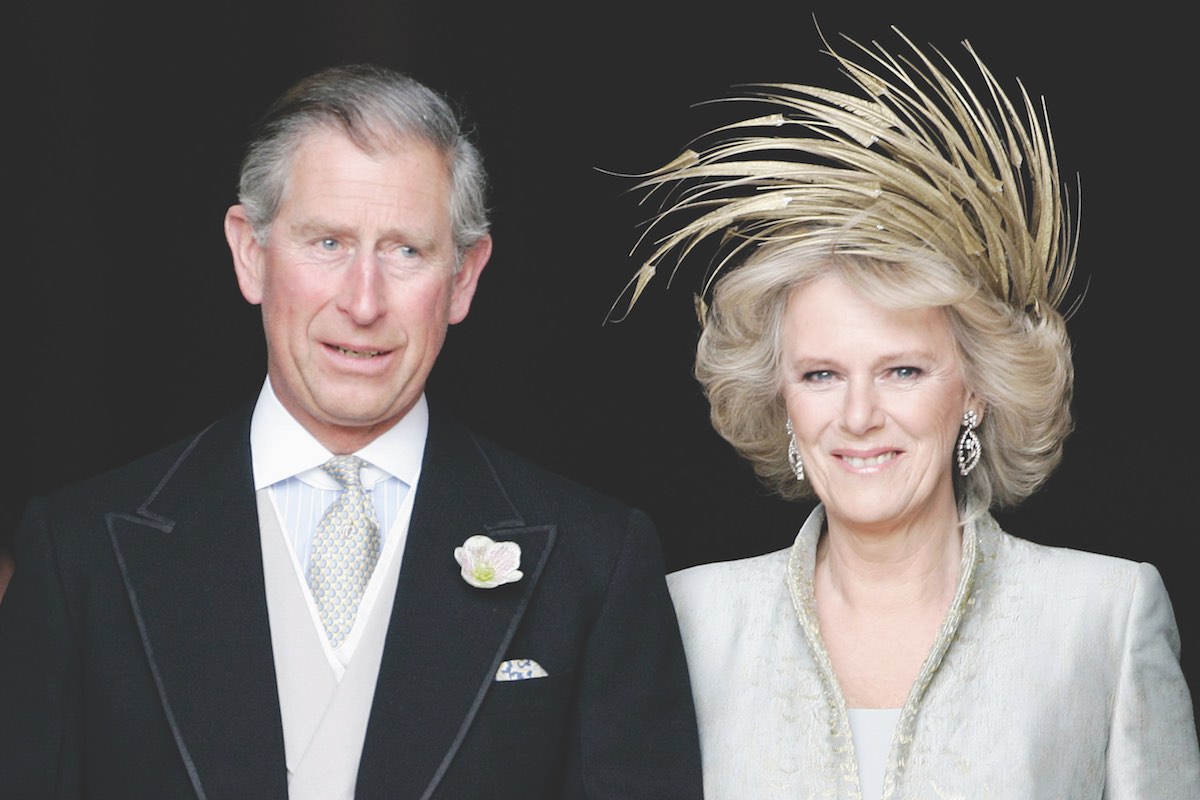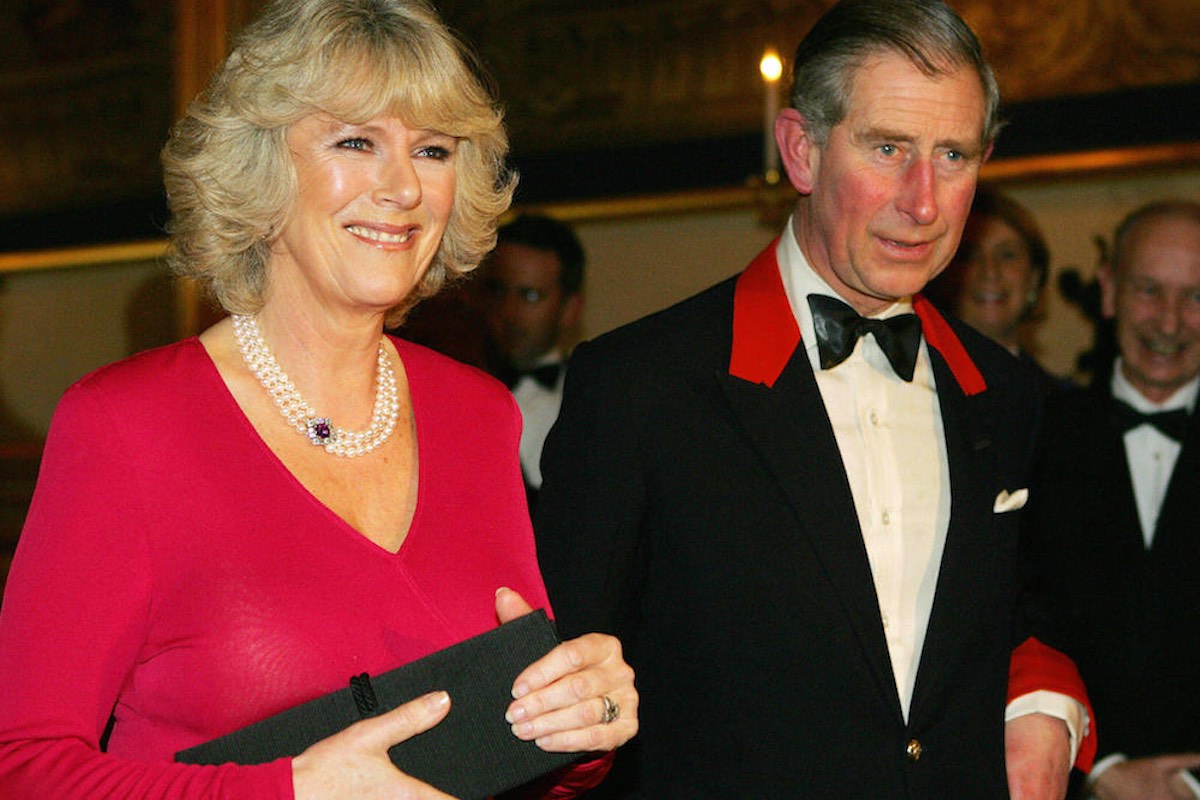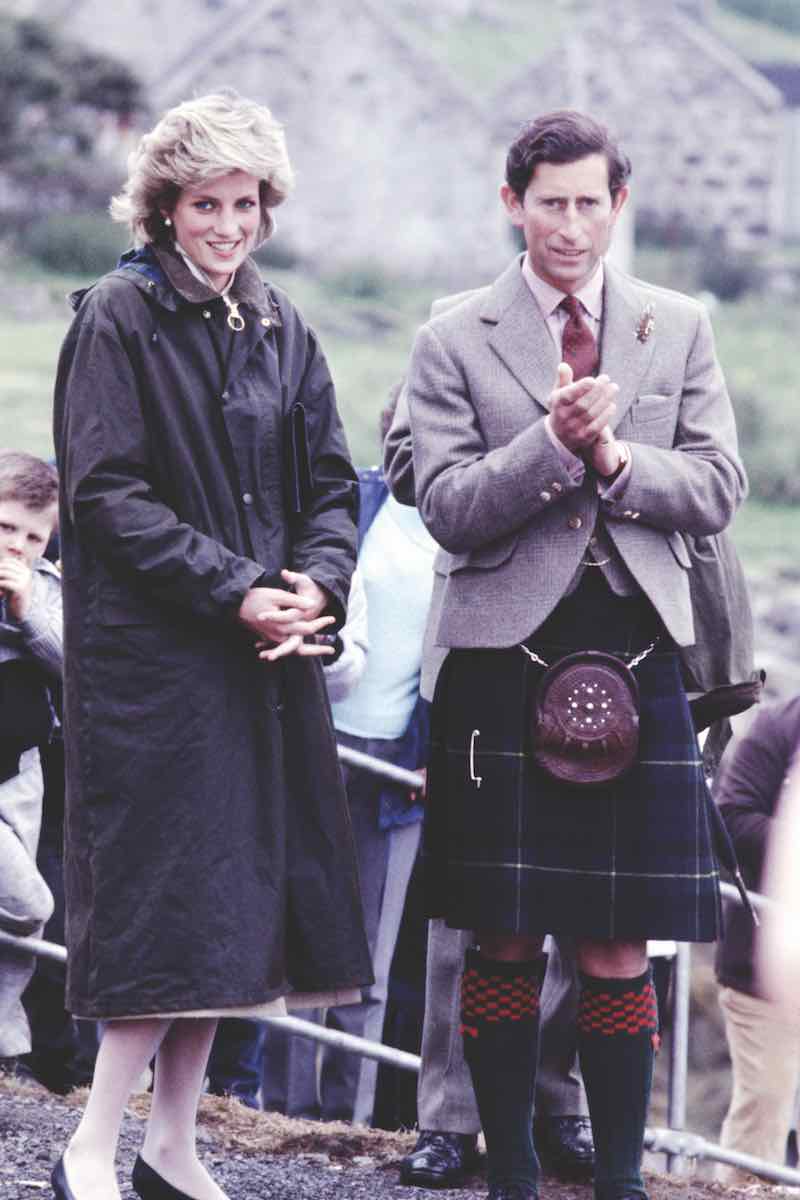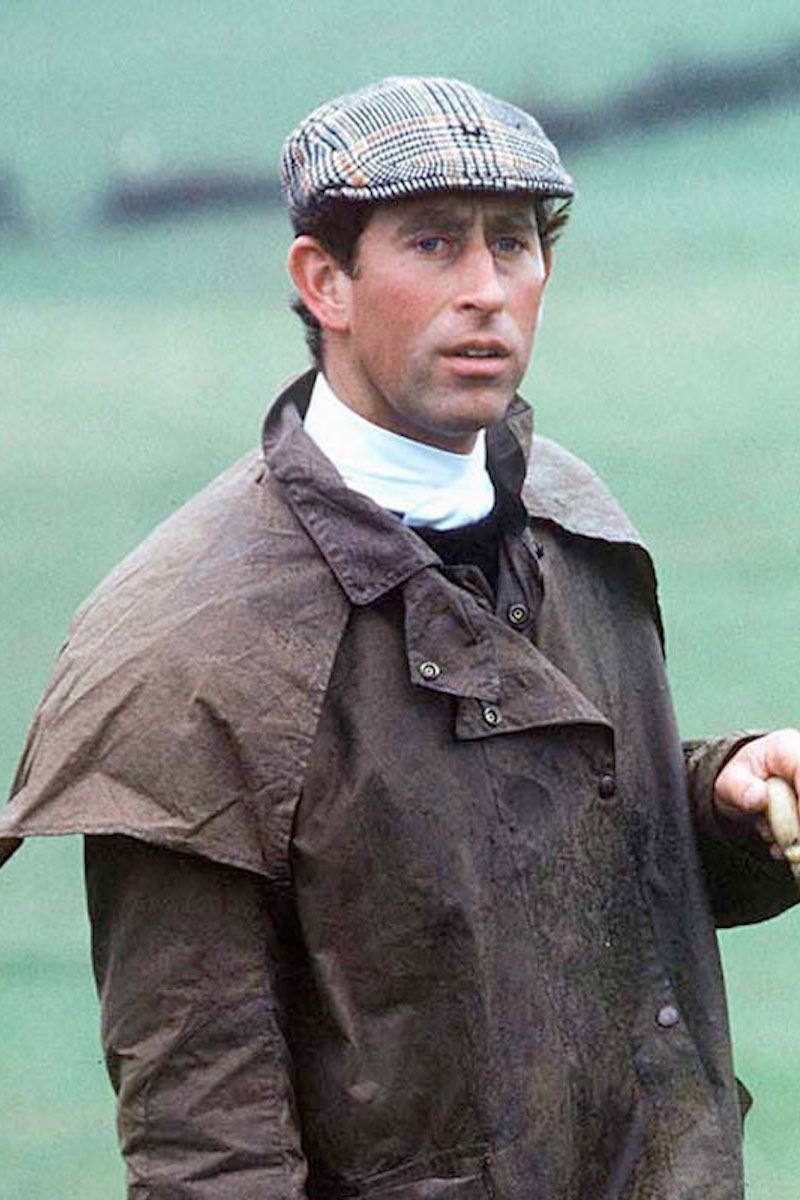 Camilla In 1994 Jonathan Dimbleby published his authorised life of Prince Charles. Although occasionally reserved in his pronouncements, Dimbleby was essentially voicing Prince Charles's feelings to the world — as they stood in 1994. The Prince opened files, authorised access and hoped that by this approach he could place much of the past behind him and could proceed unencumbered into the future. We must therefore take seriously anything that Dimbleby wrote about Camilla Parker Bowles, now the Duchess of Cornwall. There is a line in that book that sums up the relationship: "In Camilla Parker Bowles, the Prince found the warmth, the understanding and the steadiness for which he had always longed and had never been able to find with any other person." Parker Bowles was always said to be the one element in the Prince of Wales's life that was non-negotiable. They met when they were both in their early twenties. As Camilla Shand, she was something of a girl about town, more worldly than Prince Charles, devoid of his shyness, and fond of outdoor pursuits. She smoked, which he professed to dislike, but in her case was prepared to overlook. She had an earthy quality. She had the confidence of her class, best summed up as the Gloucestershire hunting set (though she came from Sussex). Her friends did not talk to gossip columnists nor quest to appear in Tatler. If their pictures were published, it was not by their manoeuvring. They were introduced to one another by Prince Charles's Cambridge friend Lucia Santa Cruz, who pointed out that Edward VII and Camilla's ancestress, Alice Keppel, had been somewhat close to each other. According to Dimbleby, she was "pretty, bubbly, and she smiled with her eyes as well as her mouth".  When he wrote that "she did not preen herself", what he meant was that she took scant interest in her appearance or clothes. They evidently enjoyed unsophisticated humour, the Goons, and "silly accents and daft looks". Evidently Prince Charles "lost his heart to her almost at once". Arguably, once the heart was lost, he entered into a long romantic saga, frustrated by outside events, which was only resolved by his marriage to her in 2005, some 33 years later. In 1972 the public image of the Prince of Wales was already in sharp contrast to the man himself. He was considered the world's most eligible bachelor, a kind of royal Action Man, with the world at his feet. But the truth was different. He was wracked by inner turmoil of many kinds, one being that he never believed that anyone he might want to marry would wish to marry him or take on the responsibilities that the position demanded, not to mention the relentless media scrutiny. For his wife would one day be Queen at his side. There was a further problem. The Prince was in the Navy, and in January 1973 he was destined to depart in HMS Minerva for an eight-month stint at sea. He last saw Camilla in December 1972 and then he sailed away.  They parted with no assurance that the relationship would survive the eight months' separation. This would be a cause of considerable regret to the Prince in the ensuing years. It would appear that Camilla took the view that she could never be Princess of Wales, since she would not be considered suitable. She returned to Andrew Parker Bowles, who had been in her life before her brief encounter (six months or so) with Prince Charles. Parker Bowles was a handsome cavalry officer in the Royal Horse Guards (the Blues), a man devoid of the Prince's inherent shyness, who did not hesitate to strike in amatory matters. He was to prove something of a ladies' man, with numerous society conquests, and before his marriage he had dated Princess Anne. In every respect he was a more dashing suitor than her introspective Prince.  By April she was engaged to him. Prince Charles was devastated. He had enjoyed "such a blissful, peaceful and mutually happy relationship". Now he felt an acute sense of emptiness, made worse by the unwelcome news that his sister, Princess Anne, was to marry Lieutenant Mark Phillips, which he denounced as a serious mismatch. Prince Charles left the Royal Navy at the end of 1976. By now the press were hot on the heels of the idea that he should find himself a wife. This intensified when he turned 30 in 1978, since he had unwisely declared that he had thought 30 was a pretty good age for a man like him to take a wife. His 30th birthday passed and there was no bride. Andrew Parker Bowles was close to the Royal Family. His parents were close friends of the Queen Mother. The Queen Mother frequently invited the Parker Bowles parents, Derek and Dame Ann, to stay, and later the names of Andrew and Camilla Parker Bowles appeared in the visitors' book of the Castle of Mey, the Queen Mother's home in the extreme north of Scotland. Parker Bowles was rising in the Household Cavalry.  He had played polo in Prince Charles's team and was on his way to becoming Commanding Officer of the Household Cavalry Mounted Regiment from 1981 to 1983, and Silver Stick from 1987 to 1990. He was part of the inner circle of guests of the Royal Family, and so too was Camilla. It is hard to delve into the private marriages of others. There is little doubt that Andrew Parker Bowles was a popular figure in royal circles and on the London social scene. This may have given Prince Charles the impetus to resume his friendship with Camilla, by now the mother of two children, Tom (born in 1974, a godson of Prince Charles) and Laura in 1978. Certainly, by 1979 she was his closest female confidante, and despite rumours that they were having an affair he refused to sacrifice her to convention. He told Dimbleby that she was his "touchstone" and his "sounding board". I remember being told at the time that Camilla Parker Bowles played a prominent role in sanctioning Lady Diana Spencer as the Prince's bride. Everyone was aware that he had to marry for dynastic reasons. On paper Diana was perfect, an untarnished aristocrat brought up virtually in sight of Sandringham, the scion of a well-known family, the Spencers, and very much in the mould of the Queen Mother, or so it seemed. Indeed, both her grandmothers, and four of her great-aunts, were ladies-in-waiting to the Queen Mother. Lady Diana Spencer was no stranger to royalty. Although contemporary sources, even within Clarence House, give contradictory versions of the circumstances of that marriage, one thing is certain: Lady Diana Spencer was in love with Prince Charles. History would tend to confirm that he was not in love with her. I remember a courtier at the time stating: "No one told her that love was not part of the deal." The Prince remained in thrall to Camilla, but he realised that he had to marry.  In so doing he had to give up Camilla — and he famously presented her with a bracelet stamped with the initials 'GF', standing for 'Girl Friday'. Unfortunately, Lady Diana Spencer found this present and was deeply upset by it. The balance of evidence is that the Prince hardly saw Camilla for the next five years. Meanwhile, his young bride, married in July 1981, did him proud by producing two fine sons, Prince William, in 1982, and Prince Harry, in 1984. She became immensely popular in the media, eclipsing Prince Charles on his public engagements. Presently one commentator began to wonder whether Prince Charles was in fact the only man in London "not in love with her". But the Princess of Wales was convinced that her husband was continuing his affair with Camilla. Only in 1986, after the marriage had irretrievably broken down, leaving Prince Charles describing himself as "in a kind of a cage, pacing up and down in it, and longing to be free", did he return to Camilla. The twice-broken love affair resumed. It would, therefore, be fair to say that despite the reams of prose written about the so-called love between Charles and Diana, in the end the real love affair was between Charles and Camilla. Nor was the Princess of Wales unaware of this, famously stating in her 1995 Panorama interview: "There were three people in this marriage." Matters between the Waleses went from bad to worse, and regrettably both sides tried to present their side of the story — the Princess collaborating with Andrew Morton on her 1992 book, the Prince talking to Dimbleby on television and confessing his adultery with Camilla, and then the Dimbleby biography. The last straw in this unedifying process was the Princess's Panorama interview, in which she went so far as to suggest he would make a bad king. At that point the Queen intervened and insisted that the formal separation that had taken place in 1992 become divorce. They were divorced in 1996, and the Princess was killed in a car accident in Paris in August 1997. In the meantime, Prince Charles had been vexing himself as to how to get Camilla Parker Bowles accepted by a hostile British public. Gradually Camilla was brought from the shadows, seen with him at public events, re-introduced to the Queen, and finally, at the beginning of 2005, it was announced that the couple would marry. Their plans were beset by every possible problem. In April they were married in a civil ceremony in the Guildhall, Windsor, with a service of blessing in St George's Chapel. Some of her old friends say she desperately wanted to be married to Prince Charles. Others detected a hint of laziness in her character that meant she would not be vindictive to those who had denigrated her in the past. She had to take on royal duties and responsibilities, and even her sternest critics would find it hard to fault her in the carrying out of those duties. Nor in the 10 years of her marriage has she made a single misplaced comment or stepped out of line. Indeed, she is expert at saving the day when the Prince himself shows signs of tetchiness.  She covers well for him. Though he will never be other than a somewhat troubled soul, he has been more generous in support of Camilla than he ever was of his first wife, referring to her as "my darling wife" in speeches. Clearly the Queen likes her and she has been given both the Royal Family Order and a GCVO (Dame Grand Cross of the Royal Victorian Order). She frequently wears the most extravagant of the Queen Mother's jewels, including the five-strand diamond necklace (bequeathed in 1942 by Mrs. Ronald Greville). Wisely, she kept her own home in Wiltshire, which serves as an occasional bolt-hole from royal life. So what kind of a king will Prince Charles be? The answer is that we don't know. But when he becomes King, he becomes in essence a new man. Bertie, Prince of Wales was considered a wastrel until he became Edward VII, and was soon one of the most respected diplomatic monarchs in Europe. Frances Donaldson wrote that the Duke of Windsor was three different men — a much loved and popular Prince of Wales, a tetchy king with a huge problem on his mind, and an embittered ex-king as Duke of Windsor.  The qualities of George VI, formerly a shy Duke of York, only found full expression when he presided over a nation at war with Germany between 1940 and 1945. Then look at the transformation of the Duchess of Cornwall. Literally until the day of her wedding to the Prince in 2005, the media portrayed her as the hated mistress. Immediately afterwards she was seen as the supportive wife. Prince Charles often feels he has pulled a short straw in life. His mother, the Queen, will be a hard act to follow. His son, Prince William, is popular, and every appearance of young Prince George is welcomed with gooey-eyed delight. Prince Charles is held in high esteem by many who have worked with him on his projects. He is a man of taste and culture, and his reign might prove most interesting. His potential may have a fascinating late-life flowering. It is extremely unlikely that Prince Charles will behave as 'King Charles III' in the recent West End production — forced to abdicate for being too political and refusing to sanction legislation passed by parliament.  He is well aware of the constitutional restraints placed on a monarch. For a long time he has realised that his principal contribution to this country is as Prince of Wales. This article originally appeared in Issue 41 of The Rake.