The Most Rakish Menswear Stores On The Planet: Slowear
With four brands underneath its sartorial umbrella, the Venetian menswear label Slowear provides the modern day man an all-you-can-need wardrobe plus an unparalleled customer service experience, we visit its latest outpost in Marylebone.
I'd be lying if I were to proclaim I've been aware of Slowear for some time, for which I am slightly ashamed, as it encapsulates everything a menswear label should be and everything I admire. The family-owned Venetian brand is a leading example of a brand entirely devoted to craft and material with a contemporary cut. It's abject of trends and fads and devoid of consumer patterns. It's forward-thinking and innovation resides at its forefront, yet the brand is steeped in heritage which surpasses most of its competitors. This amalgamation of honest qualities is incomparable to a lot of other brands, and largely sets the metropolitan lifestyle brand outside the menswear-saturated pack.
For clarity and for those unaware like I once was, Slowear is the umbrella to a handful of craft-orientated labels that came together in 2003, yet the company started out with Incotex in 1951. Founded by Carlo Compagno, Incotex is lauded for producing 'the best trousers in the world' (and for inventing the chino, I'm told), and to be honest that profound moniker isn't far off the mark. Offering casual and formal trousers in a range of fits, the touch and design specifications make it all the more believable as the brand is heavily inspired by traditional men's tailoring. For instance, the 'blue loop' is a clever addition which holds the belt's tongue in place, and thus secures your belt and buckle. On the inside of the waistband there is a 'shirt blocker' — thin rows of rubber — which stop one's shirt from riding up and out. Although in some circumstances Incotex trousers are seen as a casual trouser, it is still a sartorial garment, emphasised by the back's V-split. An attractive detail which, aside from its aesthetic appeal, ensures maximum comfort — a tailor's mark, if you like.
Today the company is run by Carlo's two sons, Roberto and Marzio, and following their acquisitions of Montedoro, Zanone and Glanshirt — all of which they wore with Incotex growing up — in 2003, Slowear was officially born. The brand's first syllable 'Slow' is a nod to the design approach that transcends all of the brands underneath its umbrella. Slowear takes time in perfecting fit, fabric and finish and aside from the construction, the ethos also filters through its retail service (which I will come onto later).
One of the three acquired brands in 2003 was Montedoro, a functional outerwear and accessories label originally founded in 1958 that provides the outer shell of the company with strong emphasis on quality and construction. It offers lightweight, functional and contemporary clothing from Harrington jackets and pea coats to technical and houndstooth wool-blend blazers. It's all made with the modern, city-dweller man in mind, fabric and innovation truly underpin the brand, for which Zanone is the standout.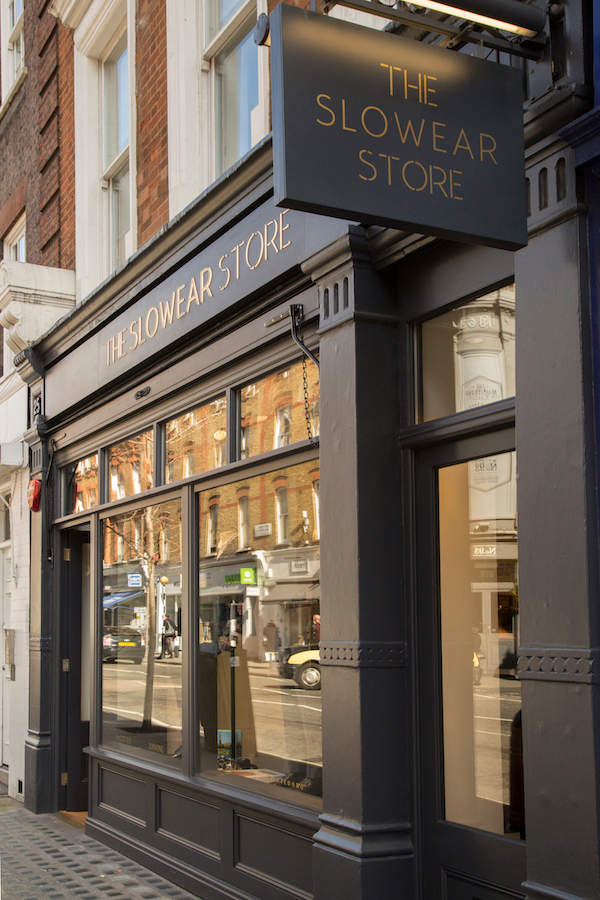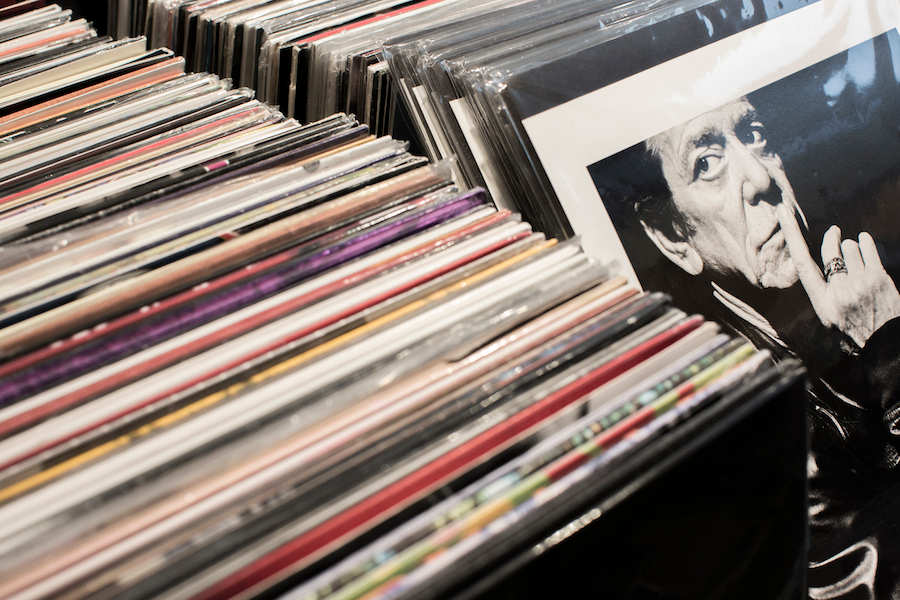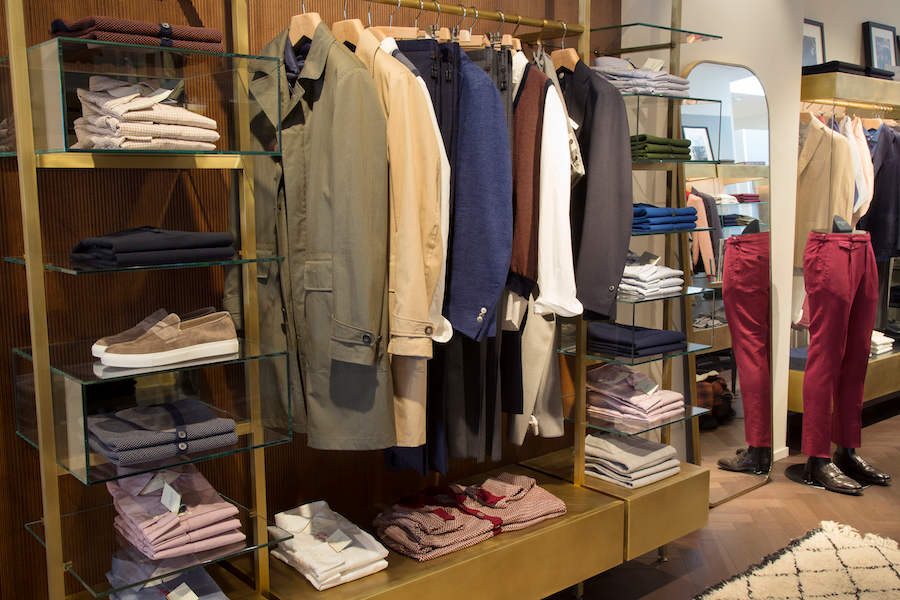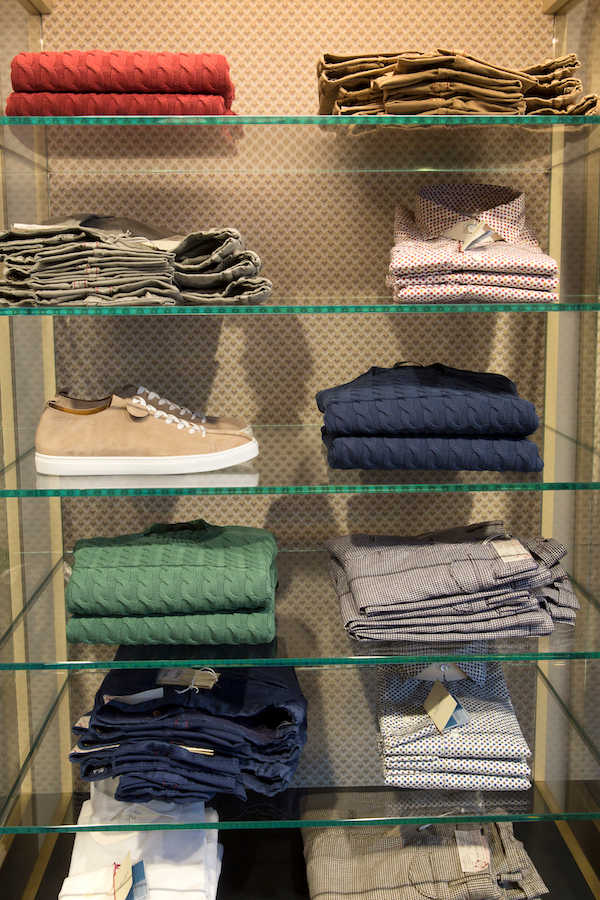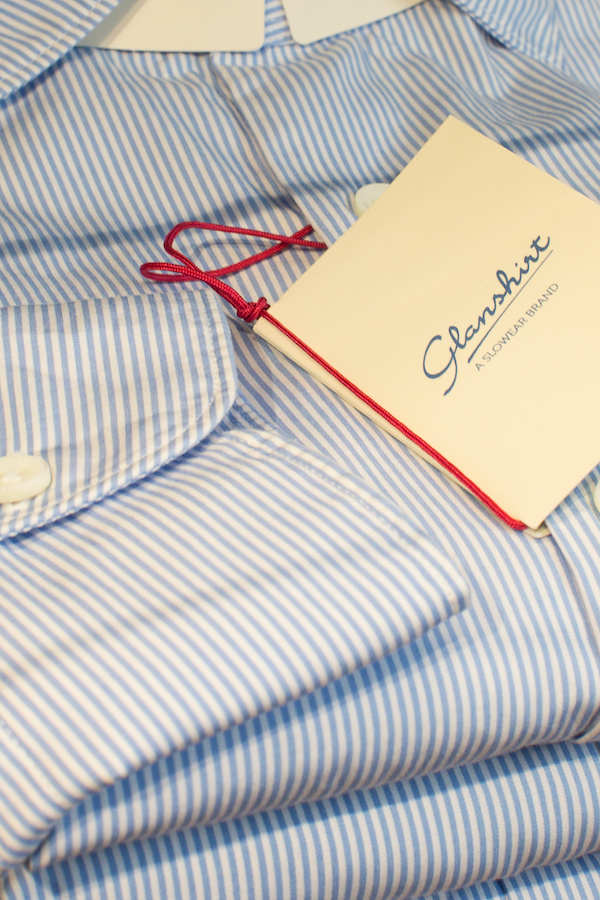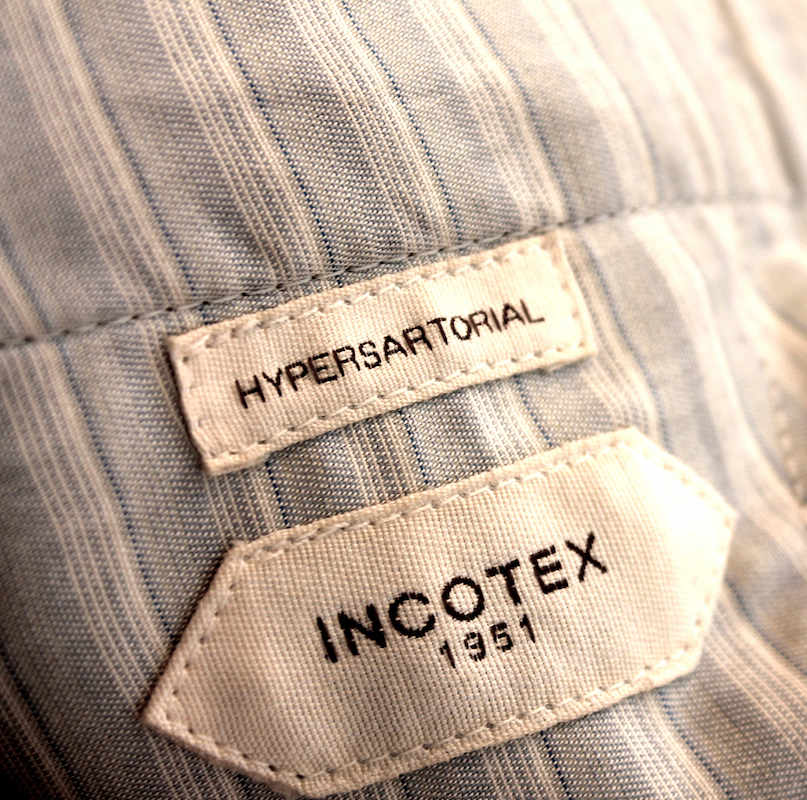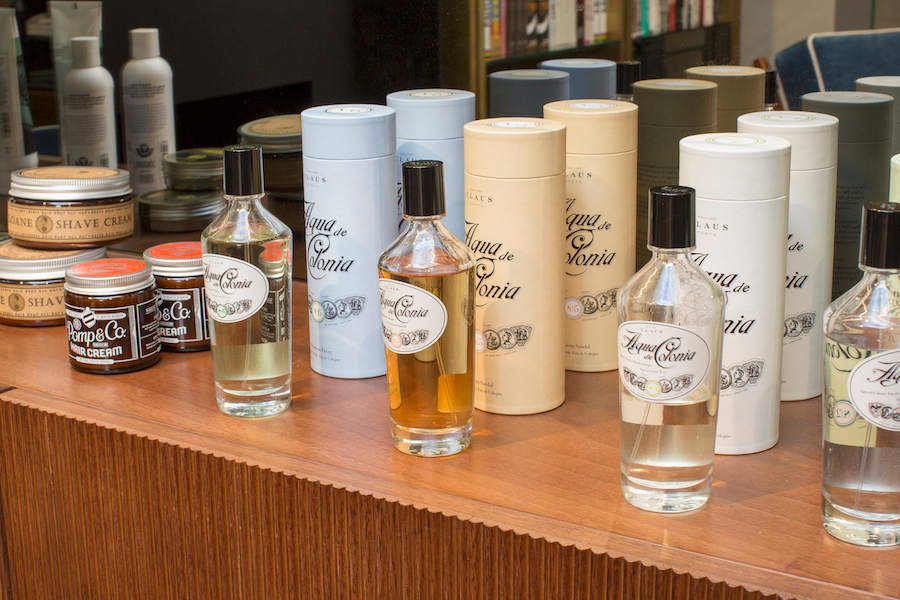 Innovative knitwear sounds rather contrived but the brand has developed fabrics using cutting edge technology to create all-seasonal wardrobe staples. Icecotton, which Slowear had patented and to the touch feels cool, breathable and light, and Flexwool, an extremely tight and twisted wool, push the conventional boundaries which some think are natural fibres' limitations. And part of Slowear's appeal is that it weaves most of its fabrics and owns many factories in Italy, Portugal and Romania and thus is able to get creative. Examples include a shawl-collar cardigan to a convertible cardigan with a detachable lining, to plain-weave sweaters and mélange cotton-pique polo shirts — all of which are distinctly classic with a contemporary feel.
The last component underneath the umbrella is Glanshirt, founded in 1960, which offers three fits and styles from plaid, lumberjack shirts to preppy oxfords, as well as chambray shirts ideal for warmer season getaways. Together, all four brands provide one with the foundations a modern man needs to dress accordingly. Slowear isn't fashion, "we are simply ourselves," Roberto Compagno tells me, "we try to focus on things we like and we don't follow seasonal trends, we design our products independently from external influences."
I always have time for a brand which in addition to its range of garments, accessories and shoes (which come under the Officina Slowear sub-divisional label), offers something else which tickle my fancies. Slowear offers a wide range of books on men's style, jazz, design, cigars and novels by Hunter S. Thompson. Then there's its vinyl offering of the likes of AC/DC, The Beatles, The Rolling Stones and bands and artists of similar ilk. It's the small details which count, and Slowear recognises their importance. Whether you're in its Tokyo outpost or its most recent in Marylebone, you'll come across the same service, the same grooming products and accessories, the same biscuits and even the same music (Roberto, an avid rock 'n' roll fan, controls every store's music from his phone).
To truly understand the Slowear story and brand, one needs to experience the way it conducts itself with customers in its store, of which there are over 30 around the world. "We want to offer all of our customers our Slowear shopping experience," Compagno says. So, depending on the hour of day you're offered coffee or prosecco after being warmly welcomed. Clearly, Slowear is a saving grace to the issues our founder, Wei Koh raised in his Founder's Letter in Issue 49 of The Rake, whereby he was disgruntled, let's say, with the retail service one largely receives these days. It seems that the key to success is very simple, as Compagno puts it, "the idea is to create a welcoming, comfortable, home-like ambiance in line with the space we fit in and aligned with our guests."