THE NEW TESTAMENT
He has known the brand forever, he says — and mainly for its socks. Now Freddie Briance is leading New & Lingwood into a challenging future. The young chief executive tells THE RAKE why the label's 'intangible tension' will be key to his success…
It's a brand that has spent more than a century and a half responding to and shaping the zeitgeist of British style: from the fabled Blitz spirit (it rose from the ashes six years after being decimated by the Luftwaffe in 1940) and the literal old-school-tie syndrome (it's been the official school uniform outfitters for Eton for the past five generations) to its role now as a branch of a very modern form of Britishness — eclectic, cosmopolitan and exhibiting a thoughtfully executed stylistic derring-do. Today, with a young C.E.O. at the helm — the London Business School alumnus Freddie Briance — a fresh chapter is beginning for New & Lingwood, who have provided apparel for royalty (princes William, Harry, and Michael of Kent), political royalty (David Cameron, Boris Johnson) and showbiz and intellectual figures including Hugh Laurie, Tom Hiddleston, John Maynard Keynes and Aldous Huxley. Expect all that you love about New & Lingwood — all its glorious bold-versus-sober potency — to remain within those adjacent stores straddling Piccadilly Arcade on Jermyn Street (stand behind the Beau Brummell statue and he appears to be pondering which of its two doors to darken first). For Briance — as congenial as he is astute, articulate and driven — has one eye fixed on the establishment's history. Also expect, however, New & Lingwood to move into exciting territory when it comes to commercial innovation.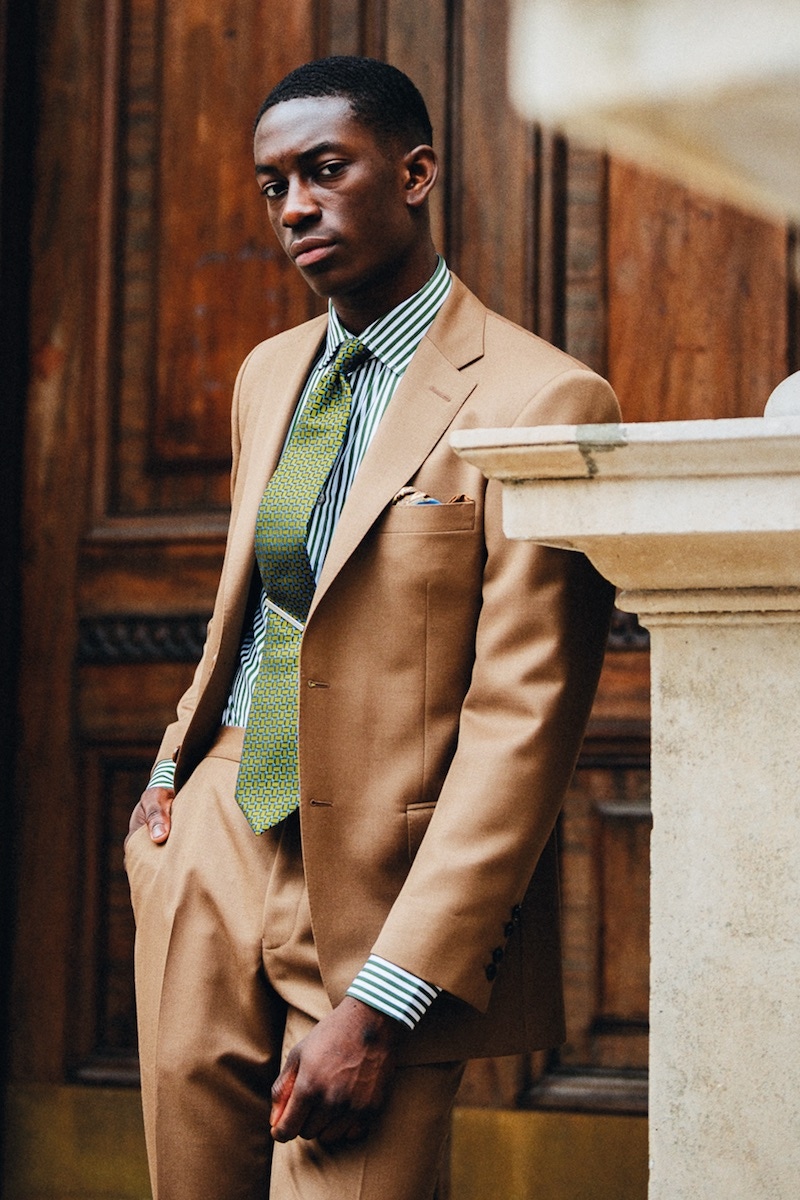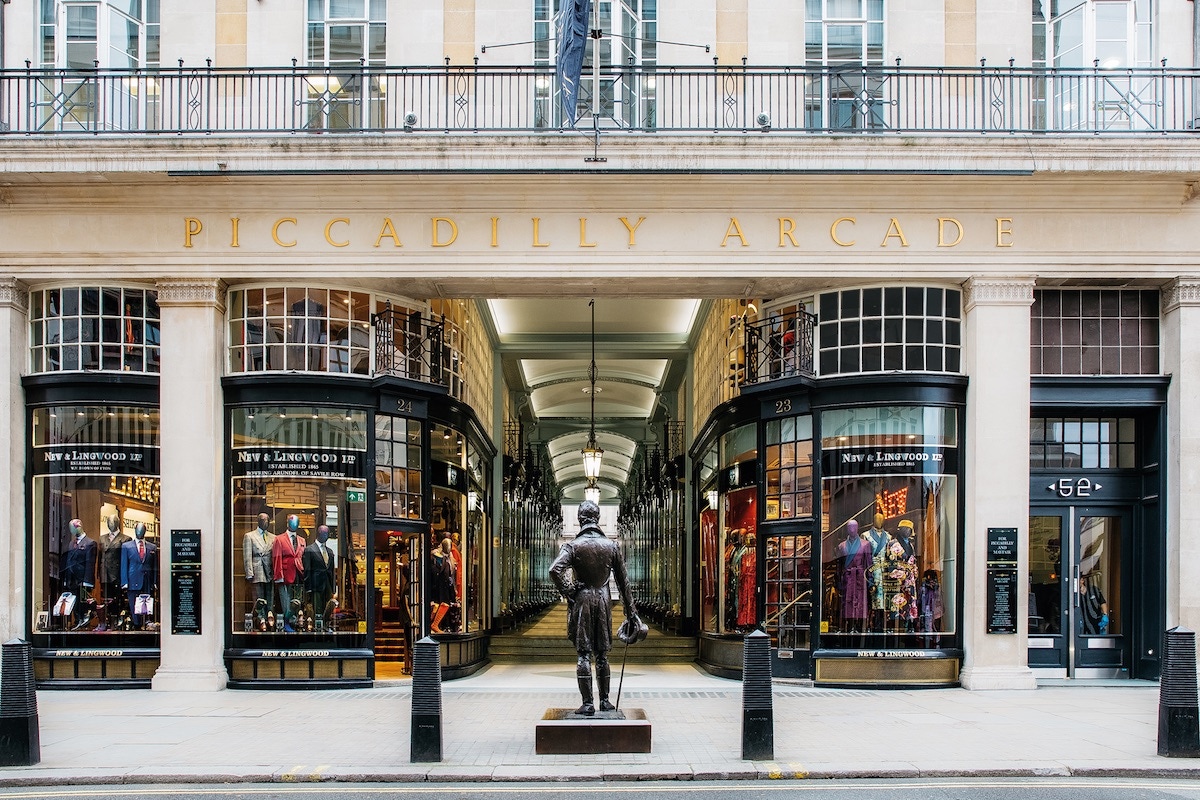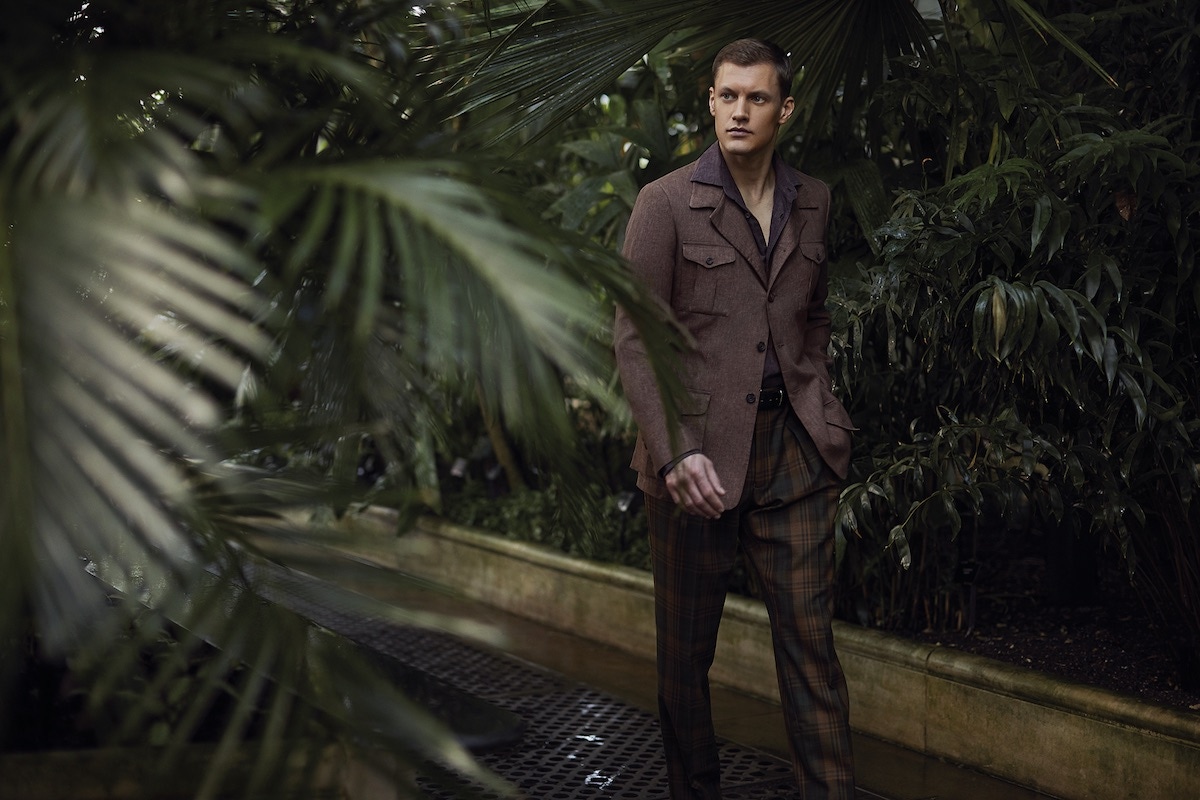 I feel like I've always had a very clear perspective on what I like and what I don't when it comes to style, but I wouldn't say there was a specific 'aha' moment, when I realised that fashion or retail would be the industry for me. It was much more a disconnected series of realisations — that I loved the product elements that are at the core of retail and that I was quite well suited to the commercial side of things. My parents might say there were signs — a slightly strange fascination with seemingly random and specific items of clothing or shoes that would more often than not turn into trends. It was really when I was 15 that I got my first taste of what was to come. I was in China with my family and somehow ended up in a suit factory — I honestly can't remember how or why. I remember one of the tailors walking me through the whole process, explaining how the jackets were made, showing me the rolls of fabrics, the linings and seemingly endless ways that you could personalise things. I got my first suit made there — it's a pretty average suit on the outside but has this brilliant lining with suitcases on the inside. I still have that suit even though it doesn't fit, and perhaps never did. I just remember being fascinated by the process of how it was made and loving that I could design it. At university I wanted to start my own jacket business. The concept was to sell jackets that were more interesting and wacky than all the options I found pretty boring at the time. Thankfully I passed on that, as I think Rowing Blazers now does a much better job than I would have done! I got my first internship at Thomas Pink while I was at university. All my friends were off to management consultancy firms or banks, but it was very clear to me that those career paths weren't for me. That summer was a real eye opener. Getting to observe the inner workings of a brand but also seeing the complexity of how everything worked together leaves you with a sense of awe, but also a quite clear list of things to master if you want to succeed in the industry.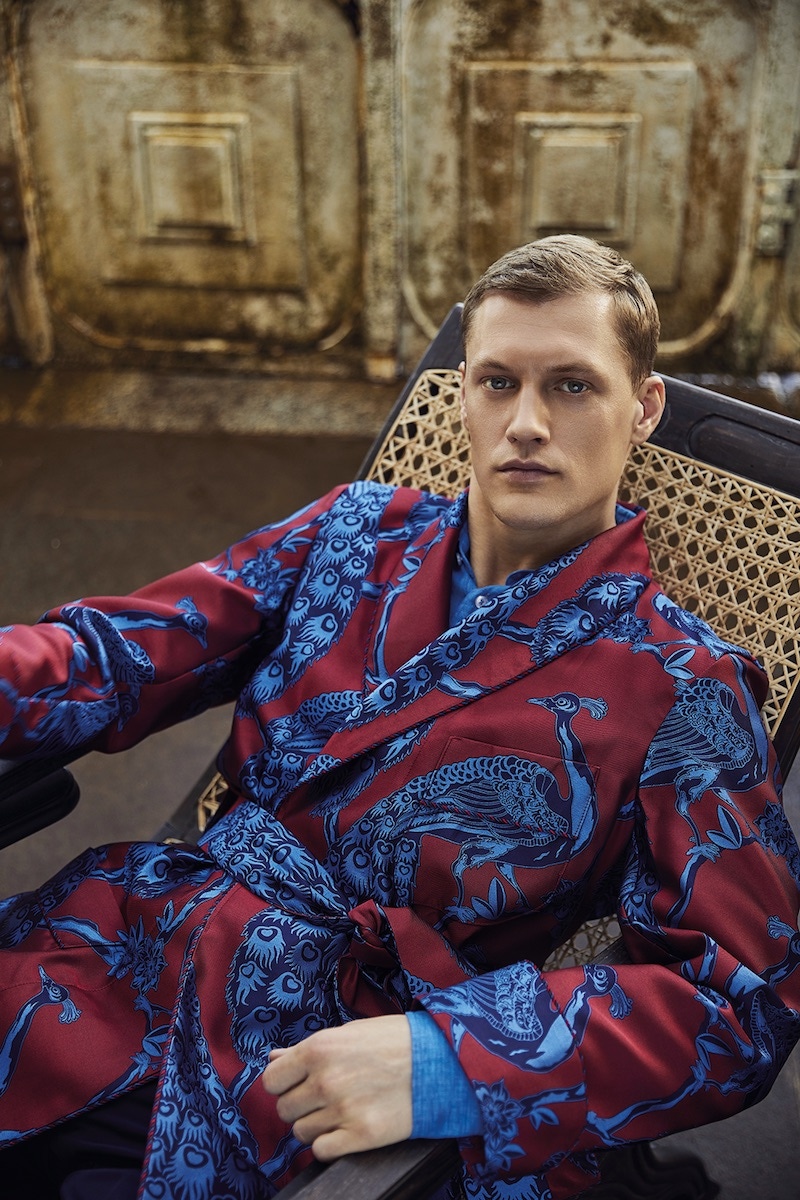 My first proper look under the hood at New & Lingwood? When I found out it had been acquired in 2015 and was looking to expand. I had known the brand forever — largely for its socks — but when I walked through the shop on Jermyn Street I just thought, There's so much potential here that's not being capitalised on. How can I get involved? There wasn't a role for me back then, so I joined an e-commerce start-up, went to business school, and spent some time running a start-up accelerator programme. Towards the beginning of 2019 I got back in touch with the team to see if my perspective on the brand and broader experience was interesting to the owners. In so many Jermyn Street brands, because of their history and size, there's so much more value in what they're producing compared to what you get from the high street. The challenge is that most people don't walk down Jermyn Street in their everyday lives. And most people discover brands in a completely different way now than they used to. When I looked at N&L I felt like there were some fundamentals that could probably improve, but most importantly that the story had to be told to new customers and in a way that represented the progressive brand that it is. With any brand, you need to make sure you have a strong idea of what your identity is — your DNA — but you have to evolve that to suit the environment of the day. As an example, our connection to Eton is part of our founding story, and we still dress the boys today through our shop on Eton High Street, but our brand — and the product and attitude that comes with it — is as much, if not more, forged from the 100 years we've been on Jermyn Street, at the heart of menswear and all that comes with it. So what we're doing now is asking ourselves, What parts of the brand's identity aren't tied to a physical location or a school but are actually tied to an attitude that transcends any particular space or era? What do all heritage brands do, and why do they inspire inter-generational loyalty? They find something that has lasting appeal, a specific part of their identity or a perspective, and they bring that with them into products and services that meet the needs of their customers of the time. So we say, "Let's not be suffocated by an element of our heritage — that stops us from evolving and reaching new customers who may not identify with that specific part of our history". New & Lingwood has hundreds of different types of customers from all around the world, some of whom love it being associated with a certain street or a certain school, but others simply like the fact that it's the highest-quality clothing that creates a distinctive, iconic look. Do we embrace flexible dressing? You only have to look at the people who work in our stores. My lifestyle is not rigid, nor are our customers'. People nowadays dress appropriately for the specific day they have ahead — for the day-to-day functions they'll be carrying out and the lifestyle they're living. And naturally that's very diverse.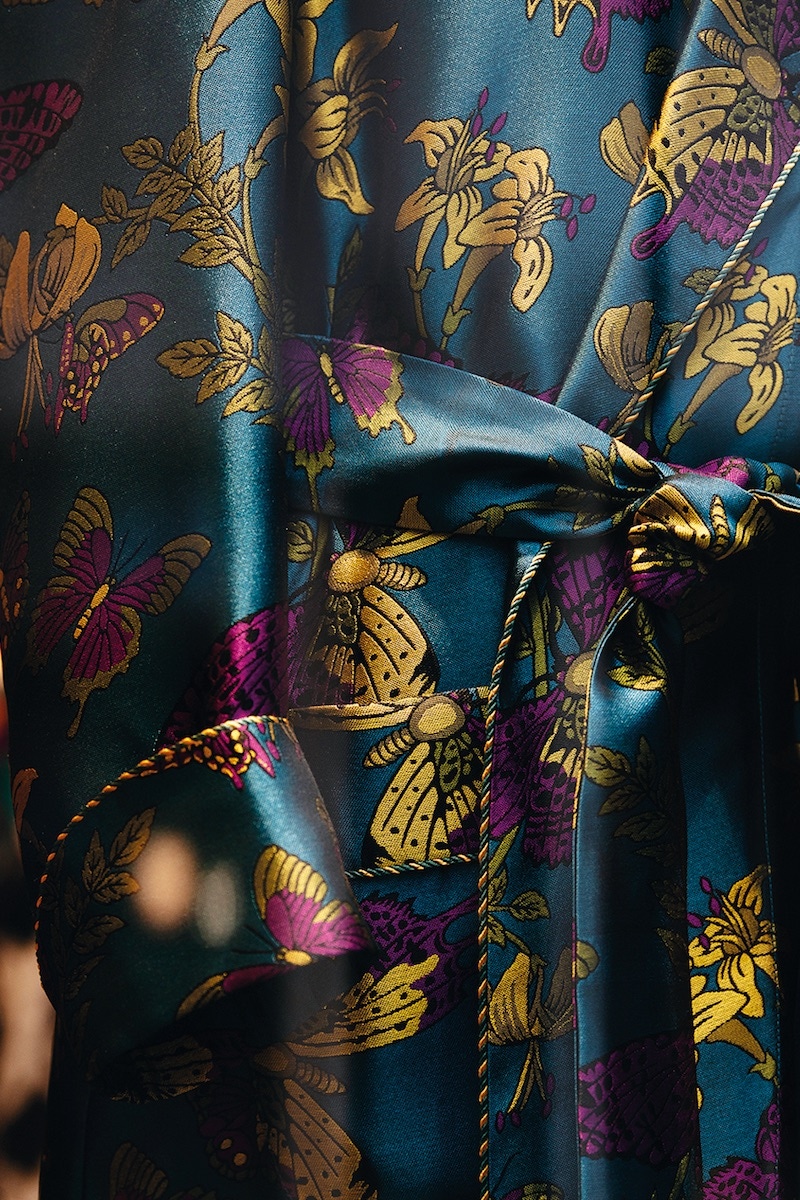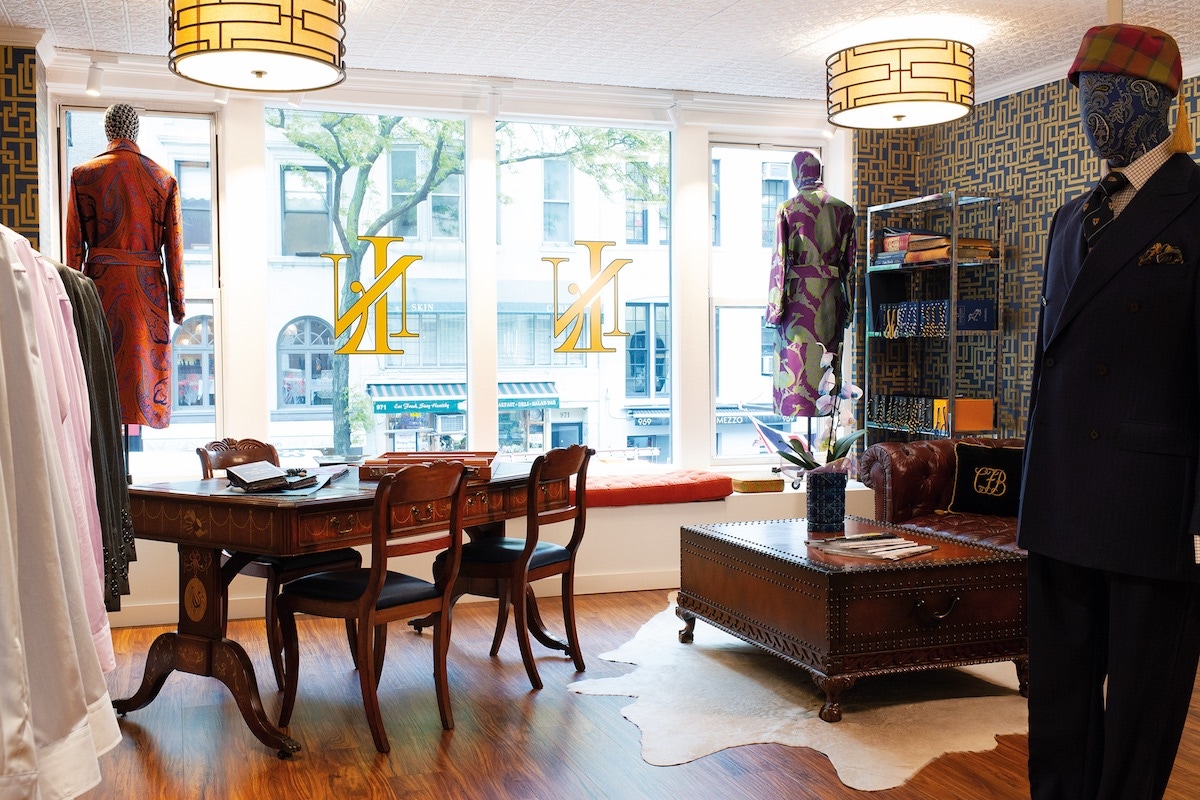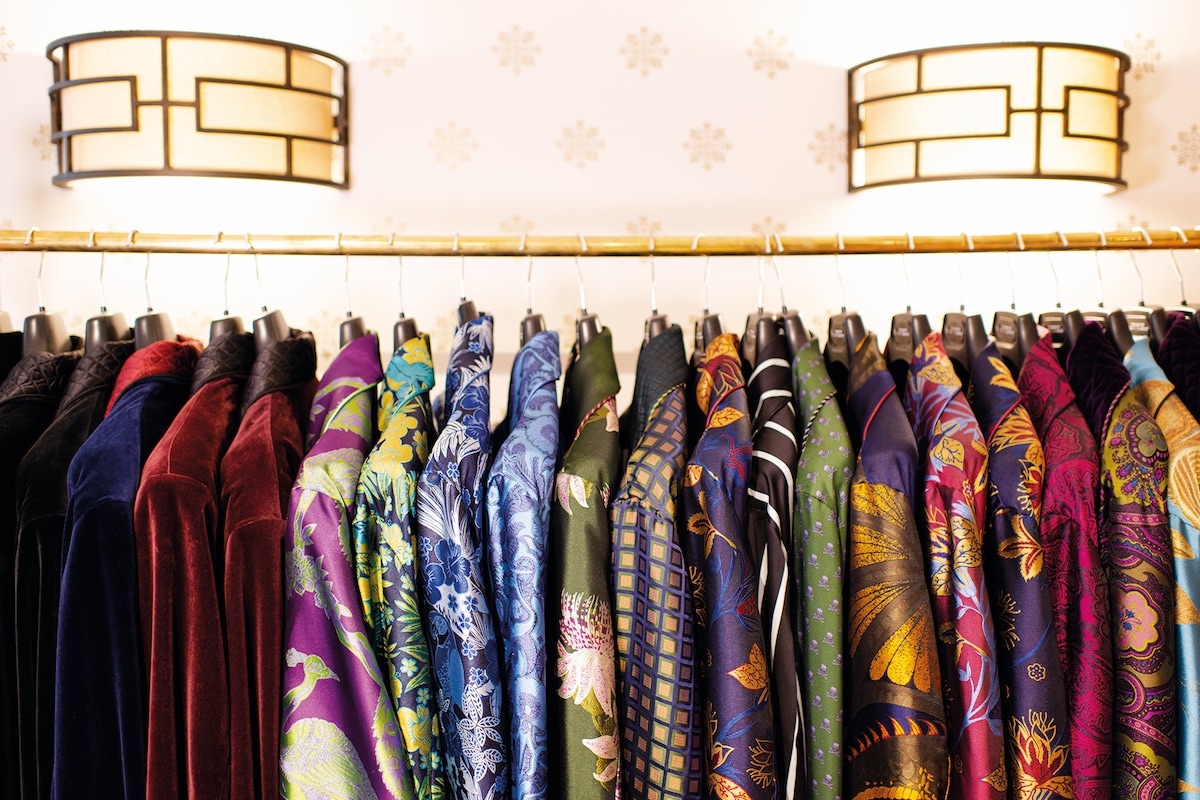 I definitely think of New & Lingwood as a British brand,
mainly because so much of its history, its inspiration, its manufacturing, is based in the U.K. But it's modern British, and modern Britain is cosmopolitan and progressive. What I love about New & Lingwood is that in the DNA it has built over the past 150 years it has that intangible tension between the classic and contemporary, sophistication and freedom.
I'd probably agree that being a relatively young C.E.O. affects my approach.
There's a degree to which when you're younger you have to fight a little harder for your place at the table and prove yourself regularly. I think that's fair. I started out as C.O.O. at N&L, rather than C.E.O., and I was quite keen to not take on the C.E.O. role unless senior figures inside the business were very confident that I could deliver what needed to be done, and that we could immediately show some results and positive direction. Because you are younger, and have less experience, you're naïve in a positive way. You can take risks because you're not hindered by the baggage that experience can sometimes impose. You can say, "I believe this is a good idea — I'm looking at the data that suggests this idea should work, and I want to pursue it".
It helps being part of a digital native age group
when tackling online growth, but in that regard I think perspective counts more than age. There are 70-year-olds who are far more proficient than I am on Instagram and Snapchat, and there are 25-year-olds who are complete Luddites. So your age doesn't matter, your approach does. As a young C.E.O. I've gone through a career trajectory that is perhaps more typical for my generation. I've jumped between sectors and roles in shorter increments than was typical in the past. This can be a good or a bad thing depending on who you ask, but it has given me a breadth of experience and exposure to a broad range of perspectives on the right way to build a business, run teams and engage with your customers. While all that may bring a fresh perspective, what I'm very conscious of is how much more important it is for me to draw on the experience of people who have been in the space for a long time and have that invaluable institutional knowledge that I lack. We're fortunate to have that in spades in our retail and product team, so I definitely try and absorb as much of that as possible.
Menswear is a huge, huge category that has many sub-sections
, but when we look to the future, a trait that I think will be pervasive in all areas is the emphasis on easy dressing in our everyday lives, and I don't think that's going anywhere. Once you've been comfortable it's quite hard to go back to not being comfortable. What we're trying to figure out is, how can we embrace the idea that people are going to want more relaxed styling but remain stylish? We need to recognise the fact that there are positive innovations in fabrics and in construction techniques that we can adopt without deviating from what is essentially our core proposition — timeless and iconic attire with distinction, flair and durability.
Comfort can be the physical feeling of the clothes you're wearing
— lightness, breathability, stretch and all of that stuff, but if you emphasise that type of comfort to an extent where you lose other core characteristics of garments — durability, its reference points, all the other things that make us enjoy wearing certain clothes — then you might sacrifice the second part of comfort that clothes provide: the concept that clothes are comfortable because they are appropriate to your situation.
We've definitely seen our loungewear business explode,
and we're just getting started there. Of course, that doesn't mean everyone's going to be walking down the street in pyjamas and dressing gowns… I also don't think it means we're all going to be wearing tracksuits everywhere, because the fundamental reason we all wear clothes is to express our characters. One of the things we're realising during lockdown is that relaxing clothes are only relaxing to wear when they offer a break from wearing more formal clothes, in the same way that the weekend's not that great if you don't have a week leading up to it. It's a yin and yang thing.
We're conscious that if you make a beeline for styles that are very relevant right now,
you risk becoming irrelevant over the longer period of time. Luxury conglomerates have the ability to flex up and flex down their different portfolios, whereas if you're a single brand, particularly a heritage brand, you need to think hard about what's going to stick.
Menswear brands are now not just being assessed on what they're making but also how they're selling it.
How do you keep on selling to customers in the manner in which they want to be sold to? Zegna is clearly experimenting with this — check out the vast interactive computer terminals in their major stores. That won't be right for all brands, but they're not afraid to make bold steps, and that for me is what we need to see a lot more of in menswear. The winners will be those who can do it in a tasteful way… but there's nothing new there! Read the full story in Issue 70 of
The Rake
- on newsstands now. Subscribe and buy single issues
here.