The Oenophile: Super-Tuscan Adventures
Christie's International Director of Wine, Tim Triptree MW, heads to the rolling hills of Tuscany for a super-charged adventure in rich, ripe reds.
With spring in the air, thoughts turn to summer holidays and Tuscany will be high on the list of top destinations for many as this is a wonderful region to visit, not only in terms of wines and weather but cuisine and culture too. The wine region is accessible from either Florence or Pisa airports and a short drive down to Chianti country and then further south-west to the Tuscan coastal area of Maremma. I was lucky enough to visit Tuscany last month as I was invited to the grand opening of the very impressive new Masseto winery on 12 April, which was at their Estate in Bolgheri, a relatively new vineyard area close to the coast and world-famous for the Super-Tuscan Estates of Sassicaia, Ornellaia and Masseto amongst others. I took the opportunity to arrange some visits to other wineries in the region and, of course, explore some of the region's restaurants (highlights were a casual dinner at Ristorante Trattoria Angiolino in the heart of Florence and La Pineta on the Bolgheri coast).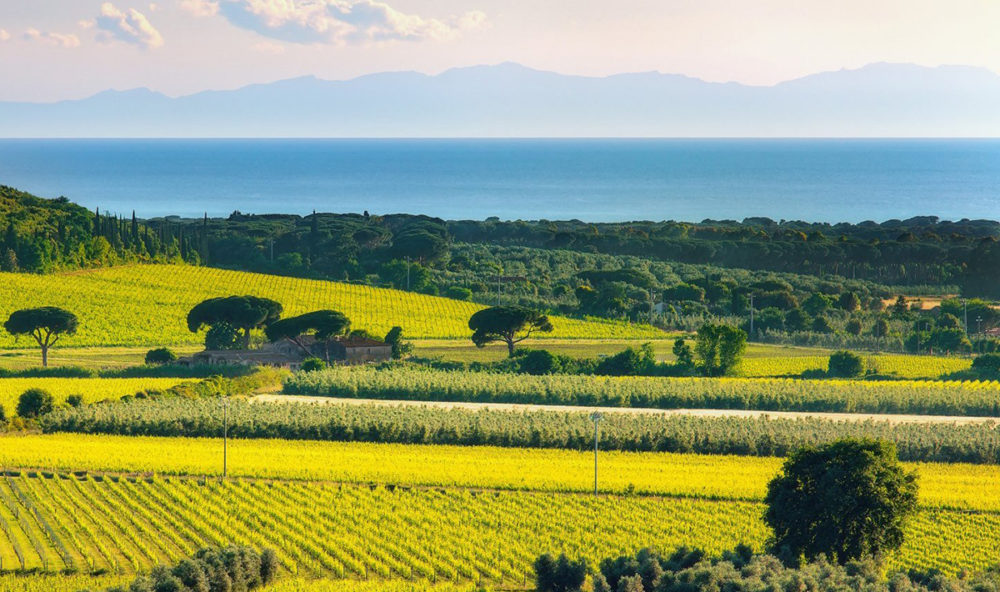 In terms of wine, traditionally Tuscany would have meant red wines produced from Sangiovese grapes and names such as Chianti, Chianti Classico, Brunello di Montalcino and Vino Nobile de Montepulciano, all being famous for age-worthy, slightly rustic red wines with sour cherry aromas and flavours with a delightful earthy, dusty, herbal (thyme and sage) and tea-leaf character. These wines were generally aged for long periods in large Slavonian oak barrels called
botti
. Today, Tuscany is as famous for the traditional Italian Sangiovese as now for French and international grape varieties such as Merlot (think Masseto, Messorio from Le Macchiole, Palafreno from Querciabella and Redigaffi from Tua Rita), Cabernet Sauvignon-based blends (such as Ornellaia, Sassicaia, Solaia from Marchese Antinori, Guisto di Notri from Tua Rita and Camartina from Querciabella), Cabernet Franc (Paleo from Le Macchiole) and even Syrah (Per Sempre & Keir from Tua Rita). Super-Tuscans became the name for these "non-traditional" wines as originally, the grape varieties were against the rules of the Consorzio (the regulatory body for wine production in the region) and had to be bottled under a different system called IGT. These wines have become so popular that new appellations have been created, such as Bolgheri DOC, where the rules allow the use of international grapes such as Cabernet Sauvignon and Petit Verdot. Sassicaia has even been given its own appellation, DOC Bolgheri Sassicaia, which stipulates a minimum of 80% Cabernet Sauvignon with at least 18 months ageing in 225-litre oak barriques. Even international white grapes have been planted with a new white Ornellaia Bianco (a blend of Sauvignon Blanc and Viognier) and a very interesting and delicious white from Querciabella called Batàr which is an oak barrel-fermented white made from Pinot Blanc and Chardonnay, made in a Burgundian style. Interestingly, clones have been taken from Domaine Henri Gouges in Burgundy and planted on their estate in Tuscany. The first vintage of this wine was 1988 and it was originally called Batard, which was very controversial at the time – as this was deemed too close to Batard-Montrachet which is a famous white Burgundy from Chardonnay – and so the name has now lost the D to appease our French friends.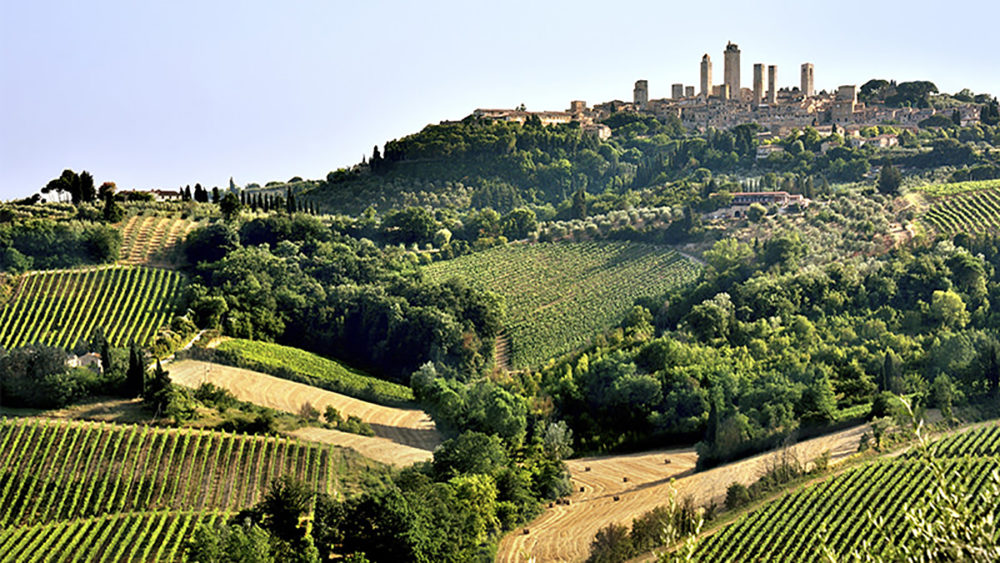 On the drive down from Florence I stopped off at Tenuta Tignanello, which is about half an hour drive south and located in a stunning area. I tasted Marchesi Antinori's world-renowned Super-Tuscan's Tignanello, a Sangiovese-based wine with Cabernet Sauvignon (normally 80% Sangiovese) and Solaia, which is the opposite with 80% Cabernet Sauvignon and 20% Sangiovese. Both stunning wines, their recent vintages 2015 & 2016 are exceptional wines that will be top of collection lists for wine connoisseurs. Christie's in London will be offering a selection of wines direct from the Marchesi Antinori cellars on 6 June, including vintages of Tignanello and Solaia back to 1997. The prime reason for my visit was to the Masseto winery opening party, which certainly did not disappoint. Guests were treated to a Krug Grand Cuvée reception on arrival on their stunning outdoor terrace overlooking the vineyards and coastline, together with a spectacular sunset (which couldn't have been better orchestrated). We were then given a tour inside the new winery by winemaker Axel Heinz, and the doors to the barrel ageing room (currently awaiting the new upcoming harvest) were drawn back to reveal two large dinner tables. A fantastic meal was served accompanied by Corton Charlemagne 2016 from Bonneau du Martray and three superlative vintages of Masseto served from double-magnum.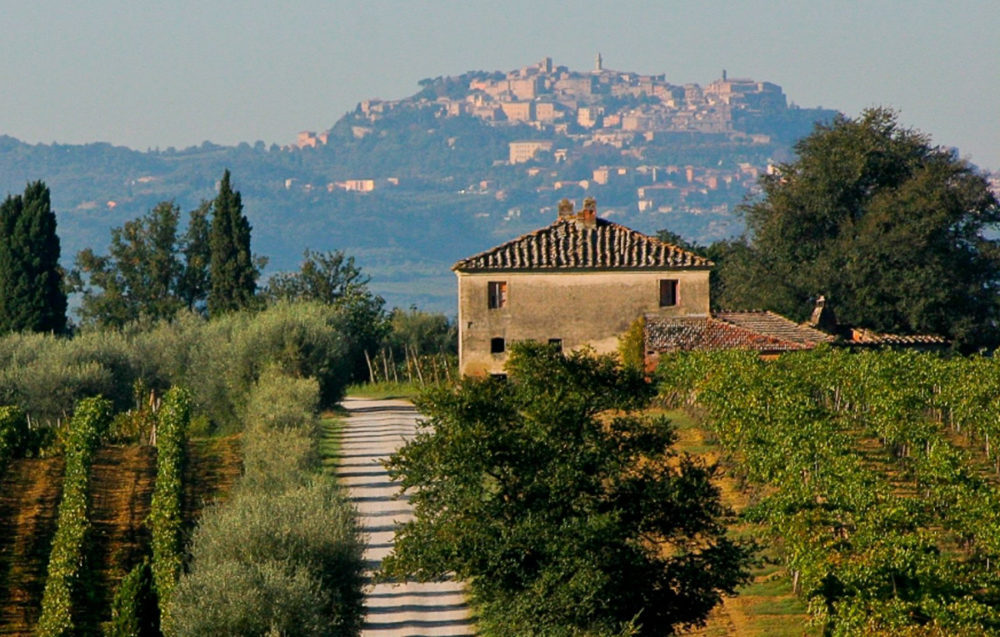 The 2015 Masseto, which was one of the best wines I tasted last year in Hong Kong when we did a sale direct from Masseto, again lived up to the hype and my first encounter. The 2004 Masseto was drinking superbly with explosive rich ripe black fruit aromas and flavours and a hint of spice developing, while the 1996 Masseto was also fantastic, revealing complex aromatics of cinnamon spice, leather and cedar with a sweet core of red cherry fruit flavours. A truly memorable evening and a great end to my Super-Tuscan adventure. Christie's Hong Kong will be offering a large selection of Masseto, including double-magnums and other Super-Tuscan wines in the 25 May auction so don't miss it! Hit the links below to find out more about the upcoming auctions.
Christie's Finest & Rarest Wines and Spirits Featuring Prestigious Collections & Exceptional Whisky
- Hong Kong, 24 May 2019
Christie's Finest and Rarest Wines and Spirits
– London, 5 - 6 June 2019