The Oenophile: Festive Drinks
The festive period and drinking go hand in hand. Christie's Tim Triptree is here to ensure you imbibe the best.
A traditional Christmas is about classic wines, and it certainly helps to pair correctly with festive food. I was lucky enough to have lunch recently with a legend amongst wine aficionados, Christie's Senior Consultant and author of Vintage Wine, Michael Broadbent MW, who admitted that even at 91-years-old, he still has Champagne each and every morning! With that in mind, what better start to Christmas morning than a glass of bubbles, perhaps even with a dash of freshly squeezed orange to make a Bucks Fizz (which Michael is very partial to and, he claims, will "ease you in gently" if you have over-indulged on Christmas Eve!), although the Champenois will probably disown me for suggesting adding orange juice to their fizz (but if you must, then choose a Brut Non-Vintage Champagne). One of my favourite Champagne houses is Louis Roederer due in a large part to their extremely talented winemaker, Jean-Baptiste Lécaillon who produces "gastronomic" Champagnes that are ideal with matching with food. I recommend their Louis Roederer Brut from the excellent 2012 vintage, made from 70% Pinot Noir and 30% Chardonnay, aged on lees for 4 years and with 9g/l dosage (the sugars added when the yeast sediments are removed at disgorgement) combining freshness, elegance and delicate aromas of citrus fruits, brioche and toasted almonds. Ideal food matching would be scrambled eggs with smoked salmon and fresh cracked black pepper -  a perfect start to Christmas morning! For a splurge, their recently released Cristal 2008 would be perfect choice: and please serve in a tulip shaped wine glass rather than flutes. Cristal 2008 is 60% Pinot Noir with 40% Chardonnay, aged for almost 9 years and with a slightly lower dosage of 7.5 g/l. A masterpiece of power yet with precision and elegance.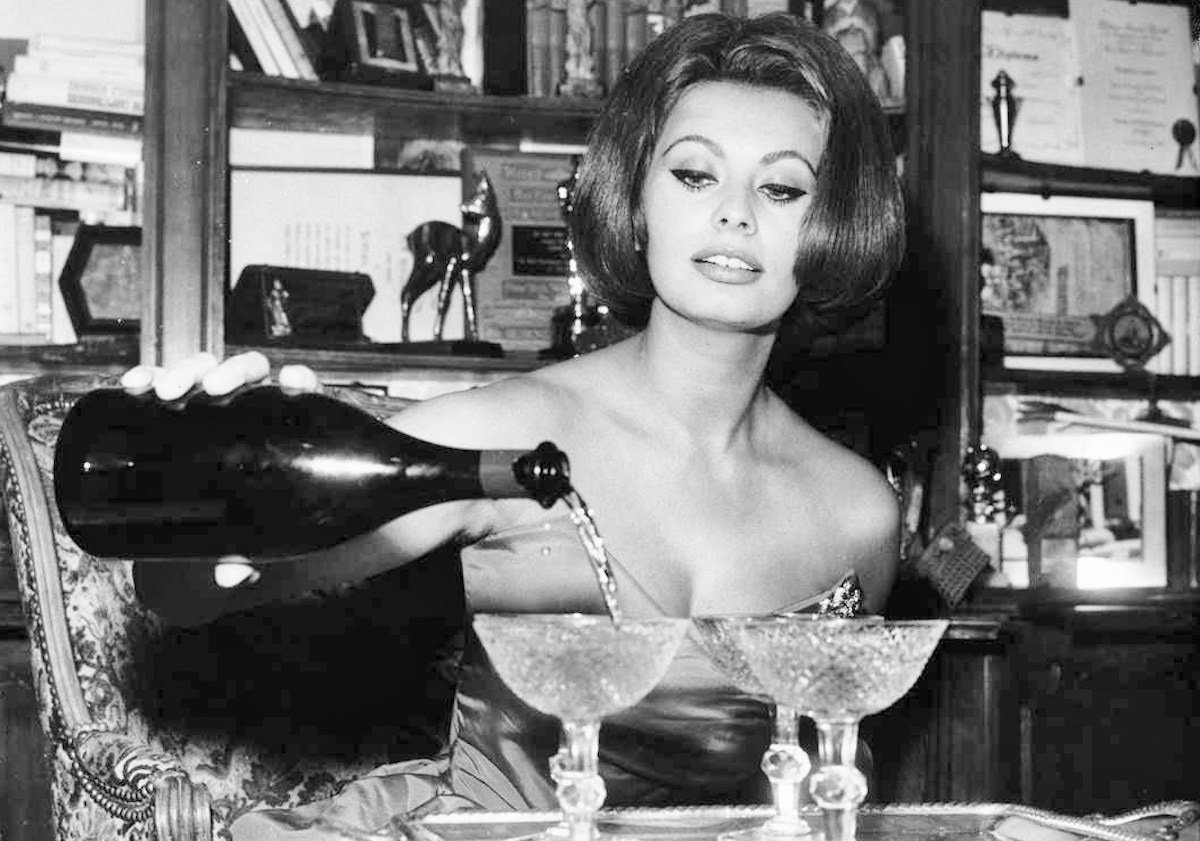 White Burgundy would be my choice to kick off Christmas lunch, particularly with a fish starter such as smoked salmon. Chablis Grand Cru provides excellent value for money. The wines typically have a minerally and steely quality balanced by refreshing acidity and intense green apple and citrus flavours. Some producers use some oak which imparts the wine with subtle savoury nutty notes. There are seven Chablis Grand Cru: Blanchot, Bougros, Les Clos, Grenouilles, Preuses, Valmur, Vaudésir and one unofficial La Moutonne, all of which are very intense with long flavour persistence on the palate and multi-layered complexity. These top-level Chardonnay wines combine a bracing minerally elegance with concentration of fruit flavours on the palate. Turkey with all the trimmings can be paired with either a white or a red wine; my suggestion would be to give guests the option of either, or both in my case! White options from Burgundy include Meursault, Puligny-Montrachet and Chassagne-Montrachet and if money is no object then opt for the Grand Crus of Corton Charlemagne and exceedingly rare Montrachet. These are fuller bodied and more opulent versions in comparison to the slightly cooler climate of Chablis, which is located further north, typically with well-integrated spice and oatmeal characters from the oak fermentation and ageing. For red wines, I would advise those with supple tannins and bright red fruit; think of it like a dash of cranberry with the turkey. Red Burgundy, which is Pinot Noir fits the bill, and as it is a special occasion, the wines from Domaine Armand Rousseau, Georges Roumier, Dujac, Clos de Tart, JF Mugnier, and of course Romanée-Conti are personal favourites, although difficult to find as demand for these wines outstrips supply, so good luck!
Christmas wouldn't be Christmas without some fortified wines to go with the Christmas pudding and the nutty, dried fruit-flavoured spicy character in 20-Year-Old tawny port pairs superbly, such as from Quinta do Noval. Finish with a single malt Scotch whisky. Christie's broke the world record for a single bottle of whisky, The Macallan 1926, selling for £1.2 million on the 29
th
November in London. However, thankfully there are more reasonably priced whiskies from The Macallan. I was lucky enough to be at a dinner with their master-distiller, Nick Savage, and we were treated to superlative examples, including The Macallan Genesis Limited Edition, which was exceedingly good with aromas of cinnamon spice, dried fruits and hints of Christmas cake, ideal at this time of year. Wishing you a very Merry Christmas!
Click here for all the latest news on Christie's upcoming wines and spirits auctions.