The Oenophile: Mapping Champagne
Christie's International Director of Wine, Tim Triptree MW, this month focuses on the finer points of fizz.
With the summer (hopefully!) on its way, thoughts turn to what to drink when the weather heats up. Something crisp and refreshing and ideally well-chilled. Champagne will be high on this list of summer drinks. Champagne should be served cold, between 8-10 degrees and has lovely bright floral and citrus aromatics with mouthwatering lemon, lime, and red fruits flavours with high levels of refreshing zesty acidity. Champagne is one of the most northerly wine regions in Europe, located northeast of Paris and therefore the climate is cooler and the Chardonnay, Pinot Noir and Pinot Meunier grapes (there are seven permitted varieties in Champagne; including the lesser-known Petit Meslier, Arbane, Pinot Gris and Pinot Blanc, but the vast majority are made from the classic three grapes) do not gain as much sugars compared to warmer climates and retain high levels of acidity. In fact, the harvested grapes in Champagne typically only have enough sugars that, once fermented, make a base wine of about 10 or 11 degrees' alcohol. The second fermentation, which gives the wines their fizz and finished alcohol level around 12.5% ABV, is created by adding extra sugars and yeasts (called liqueur de tirage) to the still base wines before reclosing and allowing the slow fermentation in bottle (called prise de mousse) and ageing on the lees (which gives the Champagnes the characteristic brioche, toast and fresh baked bread aromatics – termed autolytic character). This high level of acidity means Champagne is vibrant, refreshing and ideal for warmer weather. Traditionally, in order to balance the high acidity, sugars (called liqueur d'expédition) were then again added at the disgorgement process when the dead yeast cells are removed from the bottle so the wines are clear and bright. This is called dosage. Champagnes are available in different levels of sweetness from bone dry with no added sugars (no dosage which are called Brut Zero or Brut Nature and must be naturally less than 3 grams per litre (g/l) of residual sugars). The next level is Extra Brut, which has less than 6 grams added followed by Brut with less than 12 grams. There are also other lesser known and harder to find styles called Extra Dry (12-17 g/l) and Sec (17-32 g/l), Demi-sec: 32-50 g/l, while the sweetest is Doux with more than 50 g/l. My preferred style is Extra Brut, but I also enjoy Zero dosage which is a particularly good match with sushi and sashimi, and Brut (dosage levels for Brut have reduced over recent years).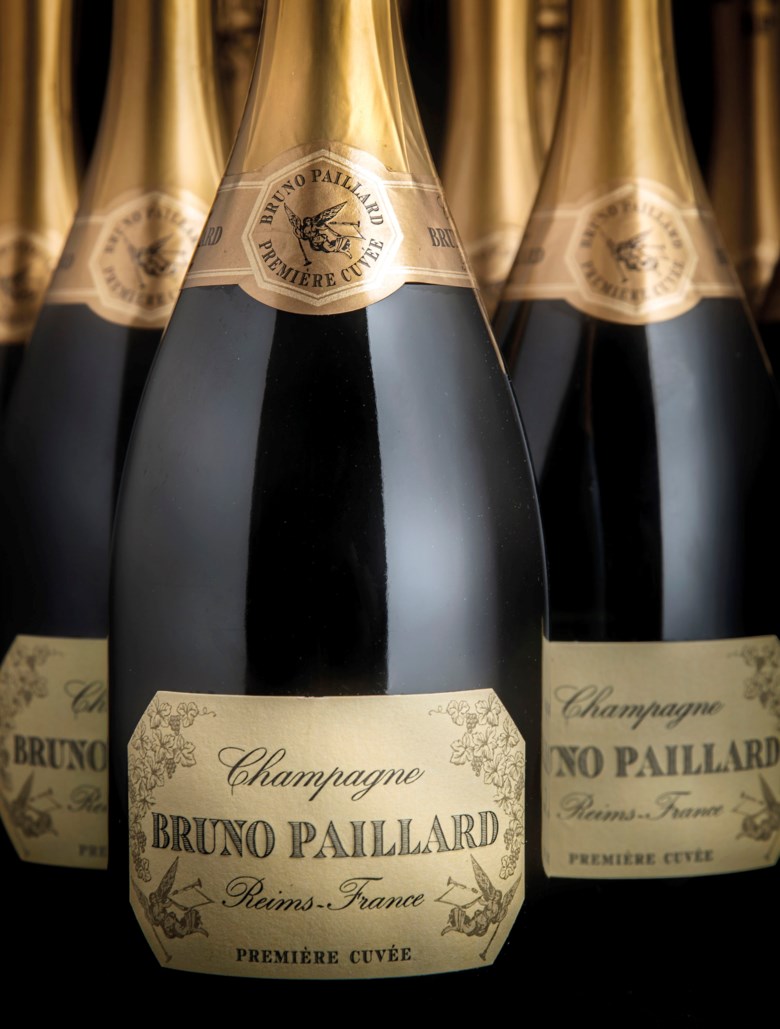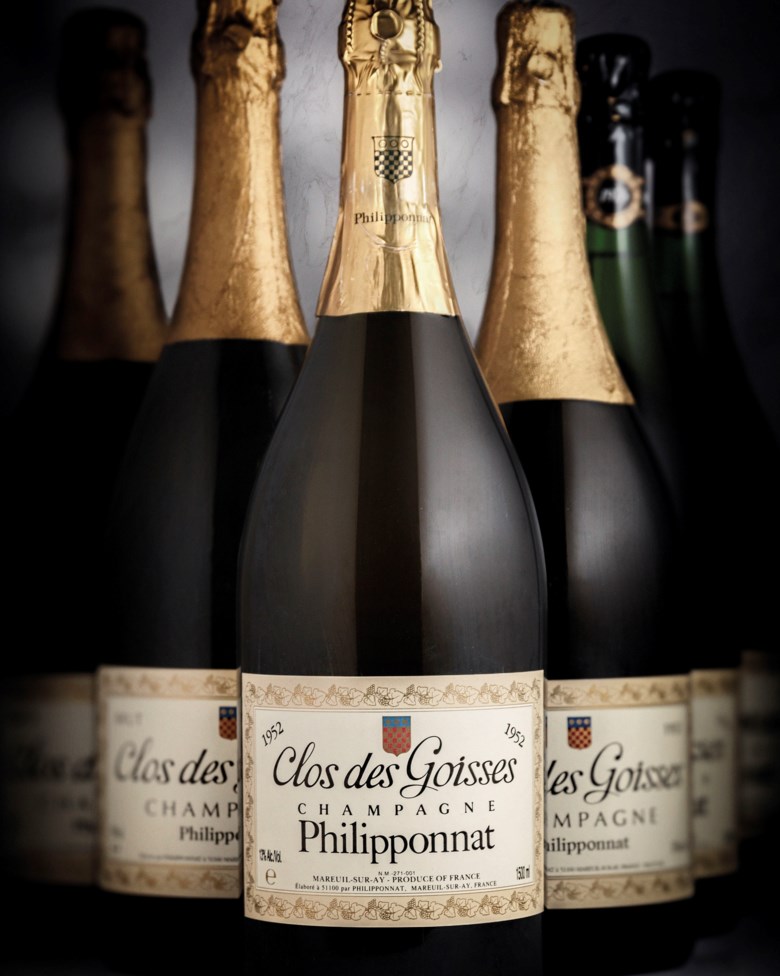 I was fortunate to visit Champagne in February this year along with David Eley and a colleague Noah May as we were working on a project that involves offering fantastic champagnes direct from the cellars of four of Champagne's finest producers; Henri Giraud, Bruno Paillard, Philipponnat and Jacques Selosse, along with a new map of the region. I have been lucky enough to have tasted champagnes from these four producers on numerous occasions and their wines are undoubtedly amongst the very finest from the region, producing distinctive, vibrant and precise champagnes with significant ageing ability that enables them to evolve multi-layered complexity while retaining the power and intensity combined with finesse and elegance that is the hallmark of top champagne. This project owes a debt of gratitude to David Eley who has lived in the Champagne region in order to research and illustrate a wonderful "
The New Illustrated Champagne Map"
, one of which will be sold with one of the lots from each of these four producers in an upcoming Christie's auction. The varied
terroir
of Champagne is fundamental to the nuances between different vineyards and wines, and conveying and explaining these subtle differences is key to understanding the wines from this fascinating region. In simplified terms, the Côte des Blancs, which is located south of Epernay, is famous for Chardonnay; the Montagne de Reims is famous for Pinot Noir; and the Marne Valley is renowned for Pinot Meunier, but the Champagne region has many different soils, exposures, hills and aspects that different grapes can be planted depending on the suitability of the site. One of the warmest vineyards is the famous Clos des Goisses, which I can personally attest that it is very steep and has ideal due-south exposure so the sun warms the 5.5 hectare walled vineyard and produces very powerful, rich wines.
Tim Triptree MW, International Director, Wine
If you're looking to top-up your fizz knowledge, click here to read Tim's expert guide.