Fossil Fuelled: The Ongoing Curse of the Rockefellers
Being a powerhouse family in America brings untold wealth and power – and a pretty hefty jinx, if the Standard Oil family's fortunes are anything to go by.
The most peculiar incident of them all happened in 1961, when the 23-year-old son of Nelson Rockefeller – New York Governor, future Vice President and grandson of Standard Oil founder John D. Rockefeller - found himself adrift on an overturned catamaran off the southwest coast of New Guinea. Michael Clark Rockefeller – who had been hunting wooden carvings of the Asmat people for his father's newly opened Museum of Primitive Art – decided to swim ashore. Presumed eaten by sharks, he was later concluded to have made it to land, only to become the main course in a cannibalistic ritual.  
It is just one of many jerk-upright-and-take-notice yarns that chroniclers of the Rockefeller narrative will encounter. The most powerful family in the history of the most powerful nation on the planet, their story begins in the mid-19
th
Century with a young assistant bookkeeper by the name of John Davison Rockefeller. The son of a feckless huckster, aged just ten John allegedly loaned $50 to a local farmer at 7 per cent interest; by 16, he had had a two-pronged ambition: to live to 100 having made $100,000. He died two months shy of his 98th birthday, but it's impossible to overstate the extent to which goal number two was accomplished.
By 22, John had saved enough money to build a company which drilled oil wells, and a refinery to go with it. Witnessing the developed world's growing appetite for oil thanks to the arrival of the automobile and the hunger for affordable indoor lighting, Rockefeller senior bought his partners' stock. When oil transportation moved from the railroads to the pipelines, he reacted like lightening. His first oil refinery, established near Cleveland, incorporated the Standard Oil Company in 1870, and by 1882 its grip on the flow of American black gold was tight enough to prompt the passing of antitrust laws.
The breaking up of Standard Oil unlocked share values and saw the dynasty founder's fortunes double overnight, and by the time John retreated to the great refinery in the sky in 1937, his assets amounted to 1.5 per cent of America's total economic output. Malcolm Gladwell, in his 2008 book 'Outliers', estimates the value of Rockefeller's fortune at its peak at $318.3 billion making him, in relative terms, three times richer than Bill Gates is today. His son's building of the Rockefeller Center, an expanse of 19 commercial skyscrapers whose centrepiece serves as a statement dagger thrust into the heart of Midtown Manhattan – at the start of the Depression, no less, and financed solely by the family – remains a fitting monolith to almost unfathomable power ever wielded by a single family.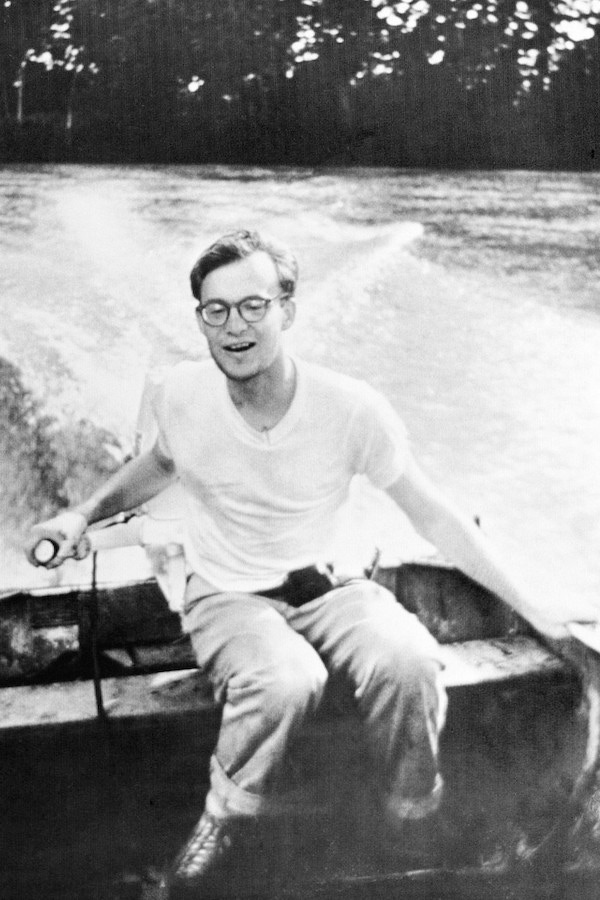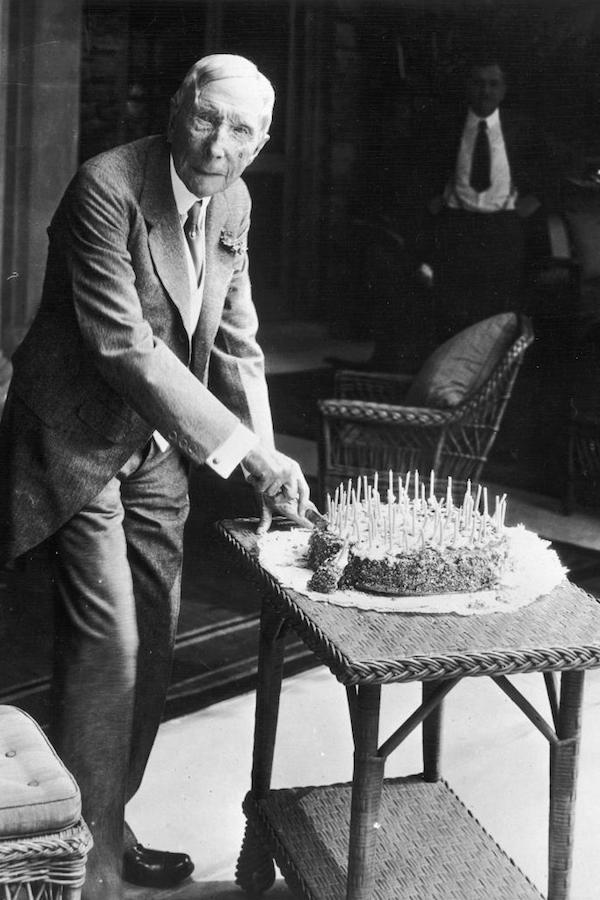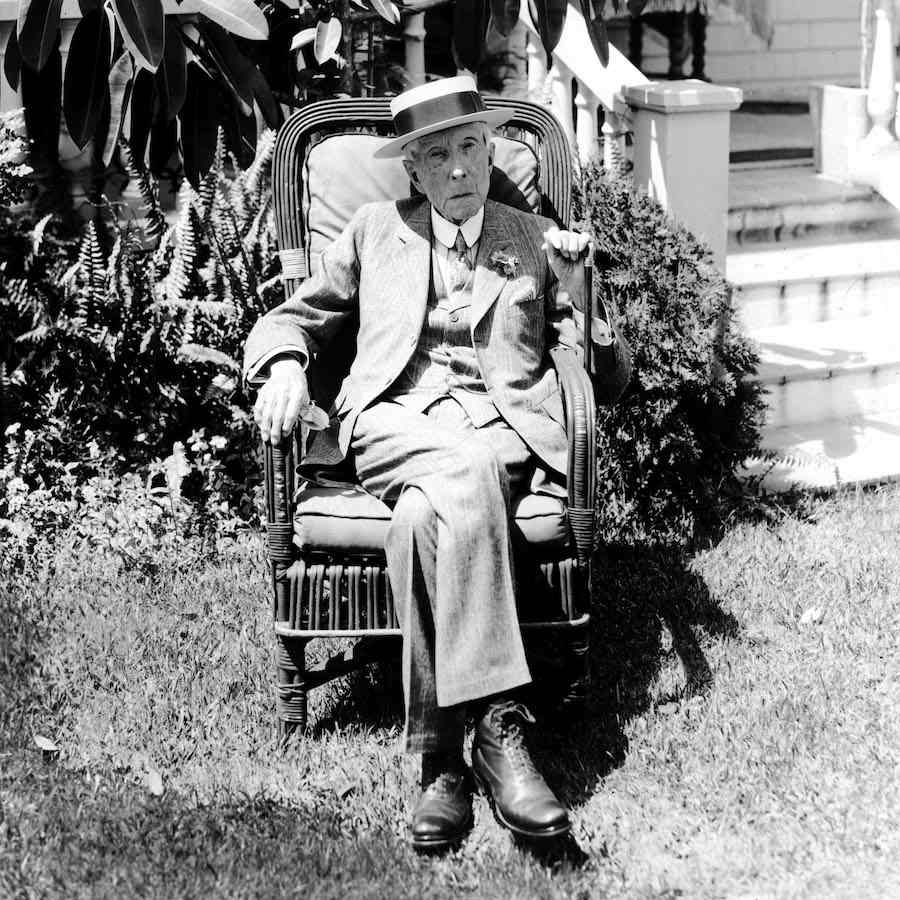 To his critics, the founder of the dynasty was the consummate 'robber baron', whose monopolistic tactics eliminated competition and enabled him to preside over oil prices in the manner of a rake-happy croupier. To his admirers, he gave American capitalism a shake-up that contributed as much as any prophet, pilgrim or president to the establishment of the USA as we know today, as well as vast amounts of endeavour to charitable causes (he tithed 10 percent of his income from his first pay-cheque onwards to charity and, by the end of his life in 1937, John D. Rockefeller had given away more than $500 million – around half of his amassed fortune - while the Rockefeller Foundation continues to thrive and provide to this day). The family's commercial legacy is in fine fettle today: the spin-offs spawned when Standard Oil was broken up by the federal government
under the Sherman Antitrust Act in 1911 include ConocoPhillips, BP, Chevron CVX and Exxon-Mobil.
But it's the family's personal tribulations – their inexhaustible ability the wealthy and powerful always seem to have in spades to weave scandal, gossip and tragedy into life's rich tapestry – that continue to capture the popular imagination.
A decade before the mysterious
New Guinea incident,
in 1951, Winifred Rockefeller killed herself and two of her children at their Greenwich home. Nelson Rockefeller, having served four terms as New York Governor, in 1979 died in mysterious circumstances at home with his 25-year-old assistant – a year after his brother John Rockefeller III had been killed in a deadly head-on crash near the family's Pocantico Hills estate.
Another bizarre twist in the family tale saw German-born con man Christian Gerhartsreiter, for 16 years from the early 1990s, pose as Clark Rockefeller, even convincing his wife for more than a decade that he was a scion and heir of the oil dynasty (he was later charged with murder), while the family's most recent catastrophe saw Richard Rockefeller, great grandson of the great patriarch – a doctor who had been developing PTSD treatments for war veterans – involved with a fatal light aircraft crash outside New York City, while returning to his Maine home after his father's 99th birthday celebration.
Add to the above bouts of depression, alleged affairs and divorces citing mental cruelty, and the conclusion that power brings as much adversity as it does responsibility starts to look tempting. Consider, in tandem, the 150 years of turmoil suffered by a family considered the nearest America has to royals – one which has been involved in public service for most of the period since its first forebears emigrated from Ireland in the mid-19
th
Century – and that conclusion becomes unavoidable.