The Radical Eye at Tate Modern London
A man of many tastes, many talents and many excesses, Sir Elton John is an artist in more than one sense. He is also, it transpires, a great collector, as is testified by a new and fascinating exhibition at the Tate Modern in London.
Singer, songwriter, father, fundraiser, 
philanthropist
 – and not necessarily in that order -Sir Elton John, a man of many talents, has recently focused his attention on adding 'collector' to that list. As he has confessed many a time, when Elton does something, he doesn't just do it once or twice, he invests his time, money, energy and soul, over and over again, until he has exhausted it to the point of rehab, burn out, million-dollar spending sprees and life-threatening illness. He is the king of accidental excess, including in his back-catalogue of purchases everything from flowers (between 1996 and 1997 he reportedly spent £293,000.00 on floral arrangements), to Aston Martins, Bentleys and Jaguars (of which he has an entire garage or three).
"
As you know," he once told 
The Guardian
, "I can't have one pair of shoes, I can't have one CD, I can't have one bunch of flowers, one car, one ornament, I mean, that's my mindset." This month, Tate Modern London has opened its doors to thousands of visitors who have flocked to see a slightly more unexpected collection of Sir John's. It's not flashy or flamboyant, as is so characteristic of the man himself, but instead is subtle, refined, considered, and incredibly classy. 
That
, I hasten to add, is not the surprise – Sir John has always been an admirable character in a class entirely his own, but for a man whose life has been repeatedly 'papped' and pulled and torn apart in the press, his appreciation for photography is a paradox of sorts. Rather than nursing a grudge, 
The Radical Eye
 commends many a name that offered entirely new perspectives during the period between the 1920s and 1950s and pushed the boundaries of portraiture and documentary photography – with Man Ray, Irving Penn, André Kertész, Imogen Cunningham, Edward Steichen and Ansel Adams among the curation. "I got sober in 1990 and had my eyes opened," says Elton in the exhibition's audio guide, "I looked at things in a different light and photography was the thing that attracted me." The collection would be poignant enough to stand alone without the superstar's name to support it, but the ties between him and each photograph are incredibly personal. Even the frames are his own, hung and arranged almost identically to how they are in his home. Two of the prints, Man Ray's 
Noire et Blanche
, hang above his bed, as they bring him so much pure joy, and the beautiful frames are no accident either. He treats them like "children", insistent that each one is taken down now and again to "rest", and the enjoyment he gets from every one – some no bigger than a credit card – is genuine and touching to experience.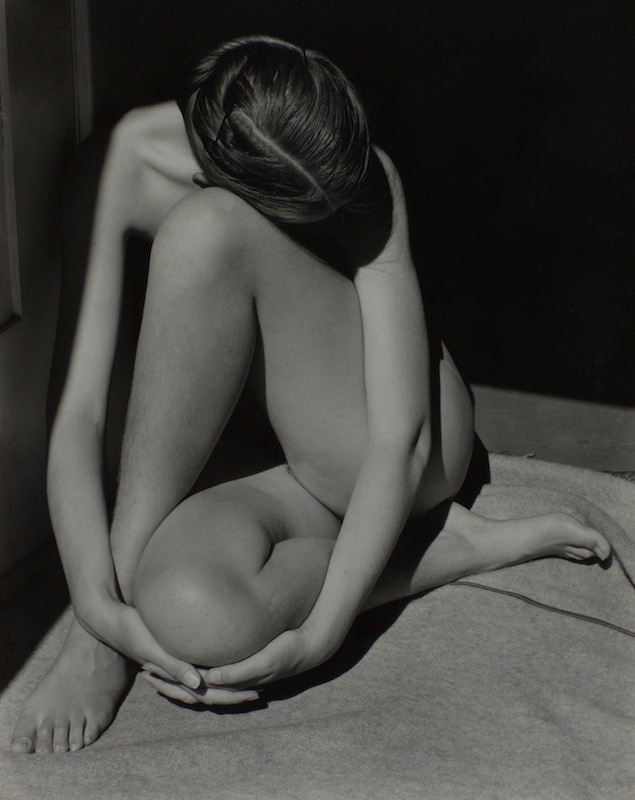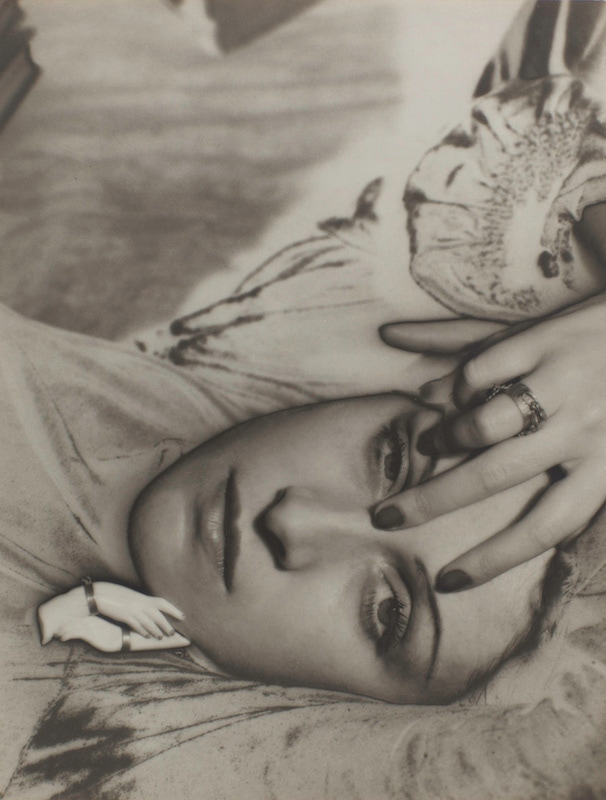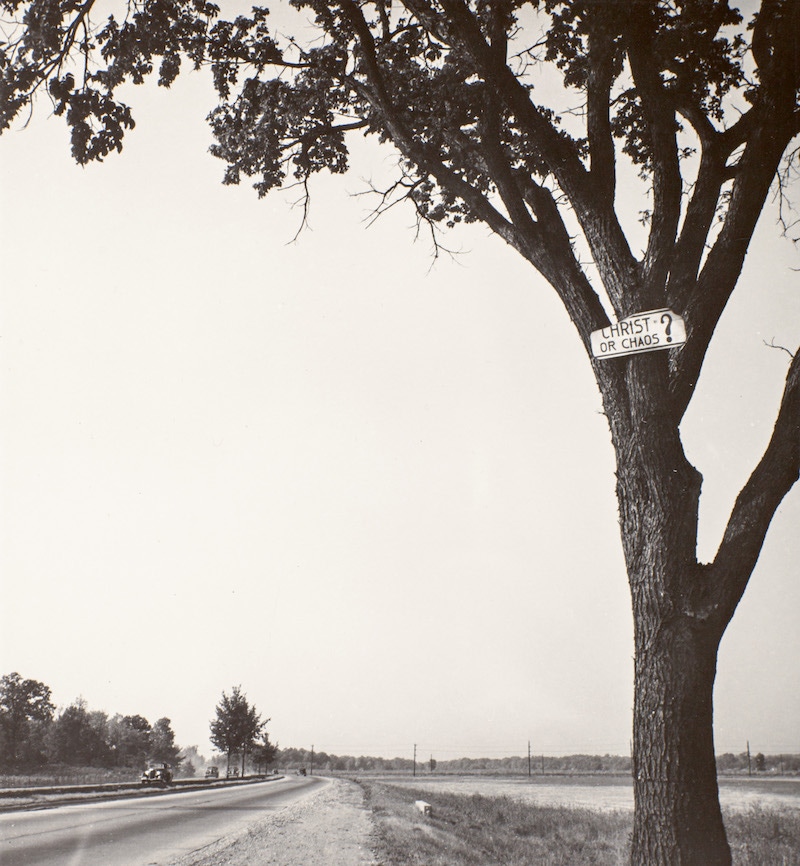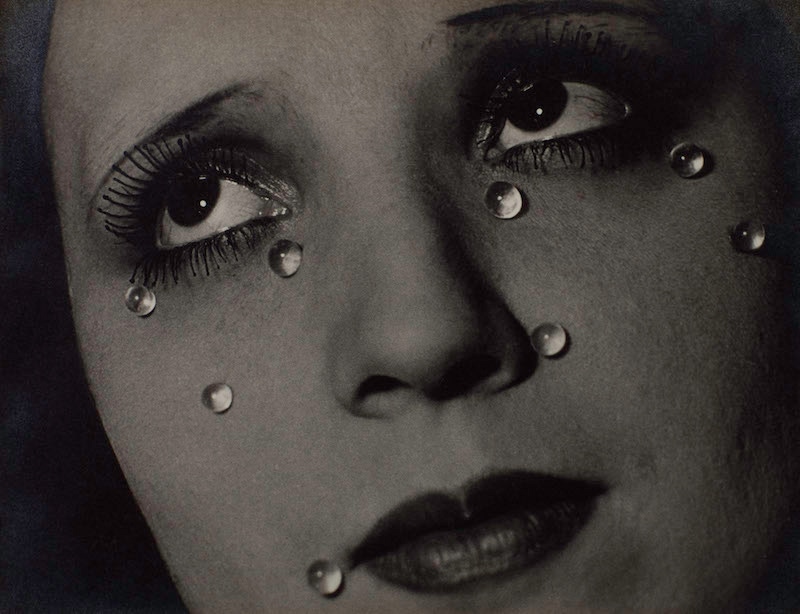 Compelled by a fascination with the concept of photography as art, the Modernist movement and the people behind the lens as well as the people in front of it, Sir John's interest, too, exists on an emotional level. One of the most universally striking images, Doreothea Lange's
Migrant Mother
(1936) is a humbling personification of strength in the face of adversity. The children (two of the woman's seven) bury their faces shyly in their mothers' neck, their careworn clothes tattered and her frown lines etched deep like wind-beaten sand dunes. One of the more iconic shots – it came to epitomise the Great Depression and the families who suffered through it – sits side by side (or at least wall-to-wall) with names one may not have heard of – Piv van Os, Josef Breitenbach, Margaret De Patta. That, Sir John says, is the beauty of this collection – he doesn't buy for the grandiosity of owning a big name, claiming, "I never buy anything for investment… This collection is about love, not collecting for the sake of it or grandstanding." A difficult claim to contest, when one considers the collection has slowly blossomed over the years, out of view from the public eye. Pivotal to the collection is the idea of breaking with convention and swimming against the tide – experimentalism reigned-in and boundaries blurred with progressive photography technology, techniques, subjects and composition, with heavy influences from avant-garde ideologies like Surrealism and Dada only serving to encourage the change. Solarisation, distortions, exposure and reflections were, in the 1920s-1950s, groundbreaking methods of expression, while nudes, portraits and the introduction of colour changed the way society as a whole viewed photography. Sir John confesses there's "just something about" black and white photographs, the way images were originally taken, that he finds speaks to him much more. Considering his notoriously colourful and outré on (and often off) stage ensembles – suits and all-in-ones in sequins, feathers and flashy colours finished with platform boots, giant collars, wings and headdresses – his artistic taste when it comes to mediums other than music seems to tap into a much more nuanced aesthetic. Practising 
largesse and liberality
 may come as naturally to Elton John as his sensitive lyrics, captivating melodies and sway-inducing piano playing, but it's not without its flipside, the underbelly of which is lined with a medley of original prints now hanging in the Tate Modern. His 2004 release 
My Elusive Drug
 spoke of the relentlessness of his addiction, but hinted at how none of it matters when you find something, or someone, you love; 'I've taken the pills/I got burnt out and chilled by the cold/But I've no regrets and that being said/You know cheap thrills can get pretty old'. There's nothing cheap about this collection, but it's certainly thrilling to experience. What are you waiting for?
www.tate.org.uk