The Rake Staff's sale edit
The Rake's staff curate a capsule wardrobe comprised of their favourite pieces from the Sale.
Tom Chamberlin, Editor
This sale is a giving me cause to dream, to load my mind with make believe and of far far away. Don't get me wrong, I love being with my wife and children, but to be doing so perfectly dressed in some peculiar corner of the other end of nowhere just seduces temptation. Would that it were so simple. Alas the dream is much more likely to slip away into the land of might have been. Nevertheless, the capacity for clothes to uplift remains so there is every reason to find that inspiration in the selection. Take for example the Burma jacket from Grenfell, a triumph of both design and practicality. The masculine, utilitarian nature of the jacket – with bellows pockets and epaulettes, belie the subtle beauty of this piece, with such exquisite colouring (being but also not being beige if you catch my drift) and slender lines, it being a long-term favourite of mine is a forgone conclusion. I think that a light-coloured coat should be matched with a darker colour shirt, so this olive linen shirt from Bagutta, which ticks the intrepid-chic box and also pairs well with beige. It's always wise to accessorise and scarves are ideal for this. Scarves like this one from Drake's is not designed to stifle you in the heat. They travel extremely well and the materials mean you're not suffocated by the synthetics. Though I'm trying to convey a travel ensemble, I still recommend trousers when you have a brand like Cordone on the site. The baby blue trouser is a winner for all hours of the day whereas shorts are not. Note the double buttoning at the hip, the inverted pleats and the turn ups, and now look at the price. These Franceschetti tasseled loafers are comfortable shoes for the home in lockdown, but if you are lucky enough to get away soon, you could wear these out and never take them off.
Rikesh Chauhan, Social Media Manager
The two things I always consider when buying clothes for myself are quality of material and the timelessness of style. I try not to purchase much, so when I do I need to ensure I'd happily be able to wear it in 3, 4, 5 years' time. I also know what I like, which is why you'll see a consistency of soft construction and warm tones in my picks.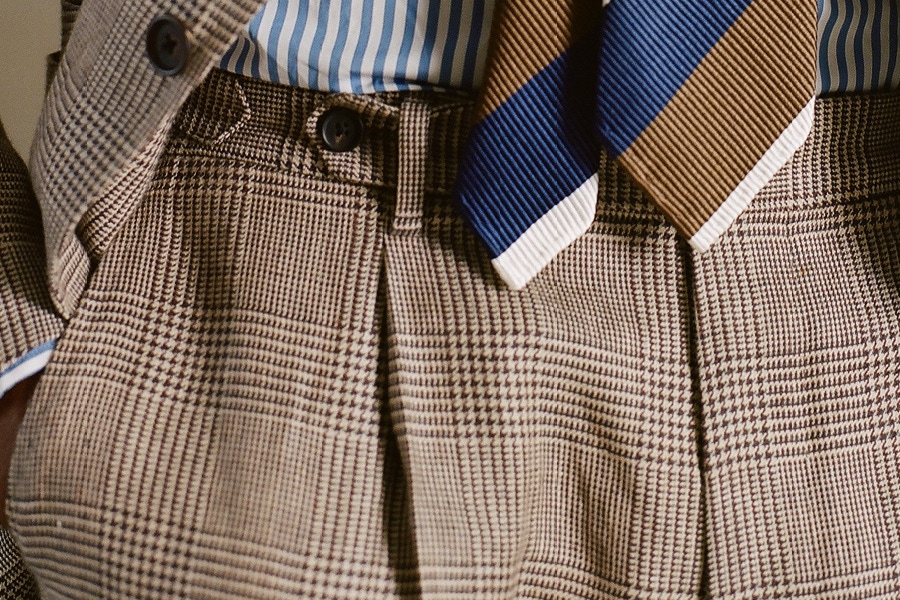 Camoshita are one of my favourite brands and I love brown double breasted jackets, so a Camoshita chocolate brown DB is a bit of a no-brainer for me. As is Cordone's broad stripe linen shirt, which is great when paired with the jacket for a smarter look or under Cifonelli's white cashmere sweater for a casual ensemble. Bagutta's linen shirt is ideal for this time of year, and my two other must-haves from the sale are the ecru and brown Glencheck linen trousers by Drake's, and Belsire's wovan loafers. In brown. Obviously.
Drew Laidlaw Hoare, Marketing Director
My wife always tells me to shop ahead of the seasons but I never do, though I'm thinking that I may make a start this season with these chic cream corduroy trousers from Pommella, one of the finest trouser makers in the world right now. Another item I have my eye on is a linen check jacket from De Petrillo. I haven't worn loud checks since the heyday of Pitti Uomo, but I feel this summer could be the time to revisit this style - best worn with a go hard, or go home mindset. Next on my list are some white trousers from Rubinacci, which contrary to popular belief, I feel can be worn in the middle of summer and the middle of winter, so I know I'll get plenty of wear out of these. I'm a big fan of wide stripe shirts and in G.Inglese's blue and white five-lines shirt, the colours seem to emanate this retro feel to the outfit, whilst their meticulous attention to detail to craftsmanship ensures that it looks very smart with a jacket. I really, really enjoy wearing ties - so whilst I'm not often wearing one during lockdown - this G. Inglese tie will be my go-to in the future as it reminds me of getting dressed up for school, and it will pair well with my G.Inglese shirt and other tailoring combinations. The rugby shirt is a less obvious decision, but I like how the Drake's team wear them with jeans and loafers so I'll do my best to emulate the style.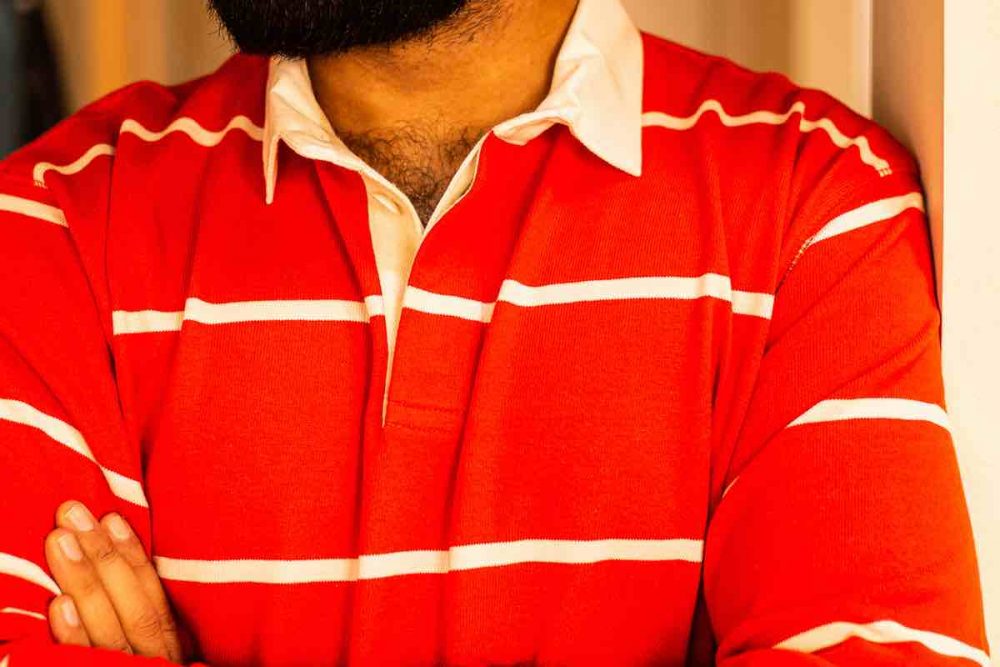 Hugo Curran, Feature Writer
In the overbearing world of fast fashion, cognitive dissonance can strike each time you've been coerced into buying something that you only marginally want. It's rare you fall in love and cherish these items, which is why I tend to buy things very sporadically, but when I do it has to tick all the boxes or at least most and I don't mind spending that little but extra. It has to come from a brand whose foundation is high-quality craftsmanship which all of The Rake brands do adhere to. In terms of style I look for subtle originality where I can be transported back to a time or place, but I don't mind combining unusual combinations, which is particularly evident in the pairing of a cotton broad stripe shirt from G. Inglese, where its Capri-collar along with a newsboy cap from Laird Hatters will combine beautifully for a cool but mischievous look.
As the height of summer is about to hit mainland Europe, lighter tones always work well for a blonde person who can carry it off with a deft assurance, that isn't so easy in winter. And in Yuri & Yuri's Capelli trousers with double-pleats, they fit the bill perfectly and of course a pair of sunglasses are needed in summer and there's no better suited to this outfit than the squared frame bottle green sunglasses from The Bespoke Dudes Eyewear. Dark brown loafers verging on ox-blood are more casual than black, and the neatness of Franceschetti's Newport penny loafers match exquisitely with pale trousers. Finally, in the evenings, having a drink in the piazza, shirts might not to be enough to keep you warm and in Inis Meáin's knitted linen pub jacket, it will be the perfect top-layer whilst accentuating the artistry of the Capri collar from G. Inglese's shirt. Please click
here
to view the full Sale.