The Rake End of Season Sale: Capture the remaining Gems
It is not always a rite of passage to discover the hidden treasures in a sale, but here we hand-pick the best of the rest which isn't always detectable at first glance.
It is so often at the end of the sale pilgrimage, that your thinking of what to buy has become impaired somewhat, with no clear route into finding what you want. Here at the Rake we bring you an oasis of calm in the final days of sale with some outstanding items primarily in an abundance of size options, from some of the most reputable brands around the world. Few companies are as likely to enrich the shearling component of a modern gentleman's outerwear collection as Alfredo Rifugio. An indomitable figure of Italian craftsmanship for over 50 years: seeing apparel in an off-price state from 'The King of Leather Jackets' is like spotting a snow leopard in southern Siberia. As there's a chill in the air (possibly from the Russian province) Rifugio's honey shearling zipped jacket is an extremely stylish option to keep the bitter winds at bay. Wear a toasty rollneck from Altea and flannel trousers from Edward Sexton with it and you'll be channelling Steve Buscemi in Fargo, 1996. Another iconic piece of outerwear and a rare commodity amongst smaller artisans, Fortela's duffle coat scales the best parts of dégagé elegance, comfort and light-hearted humour, which we all need this winter.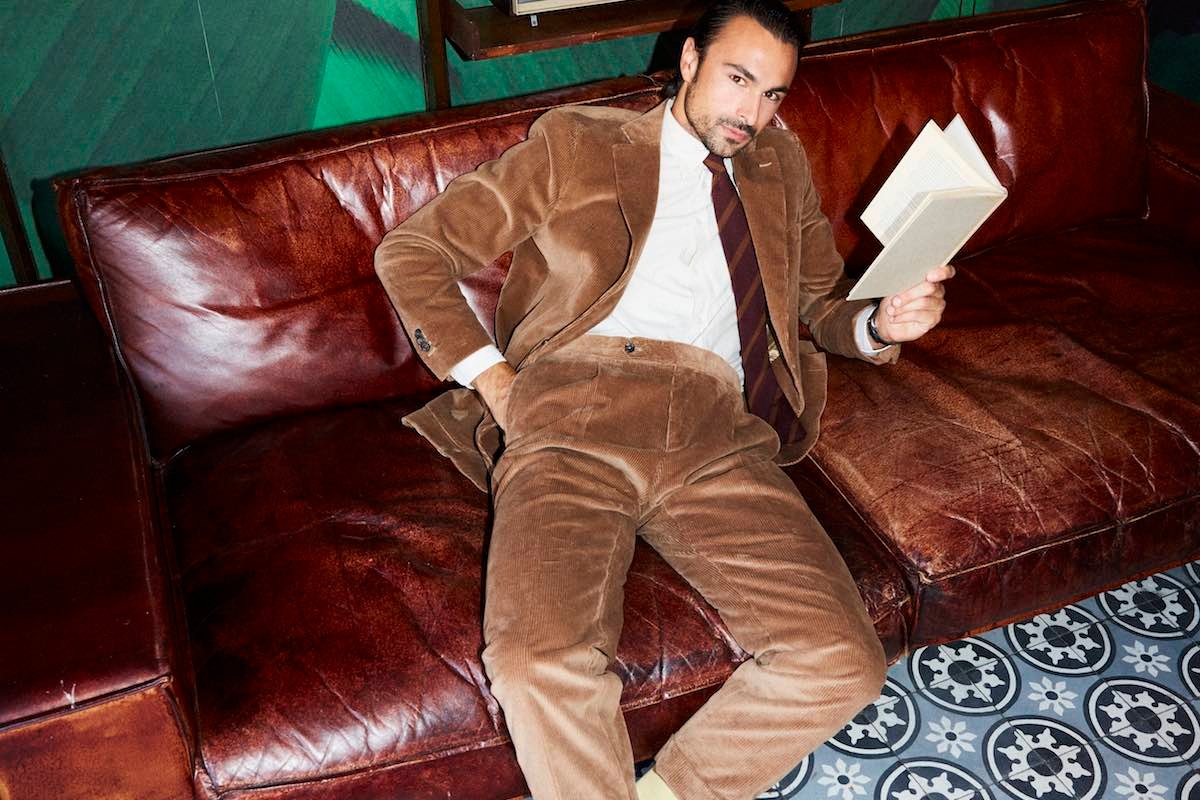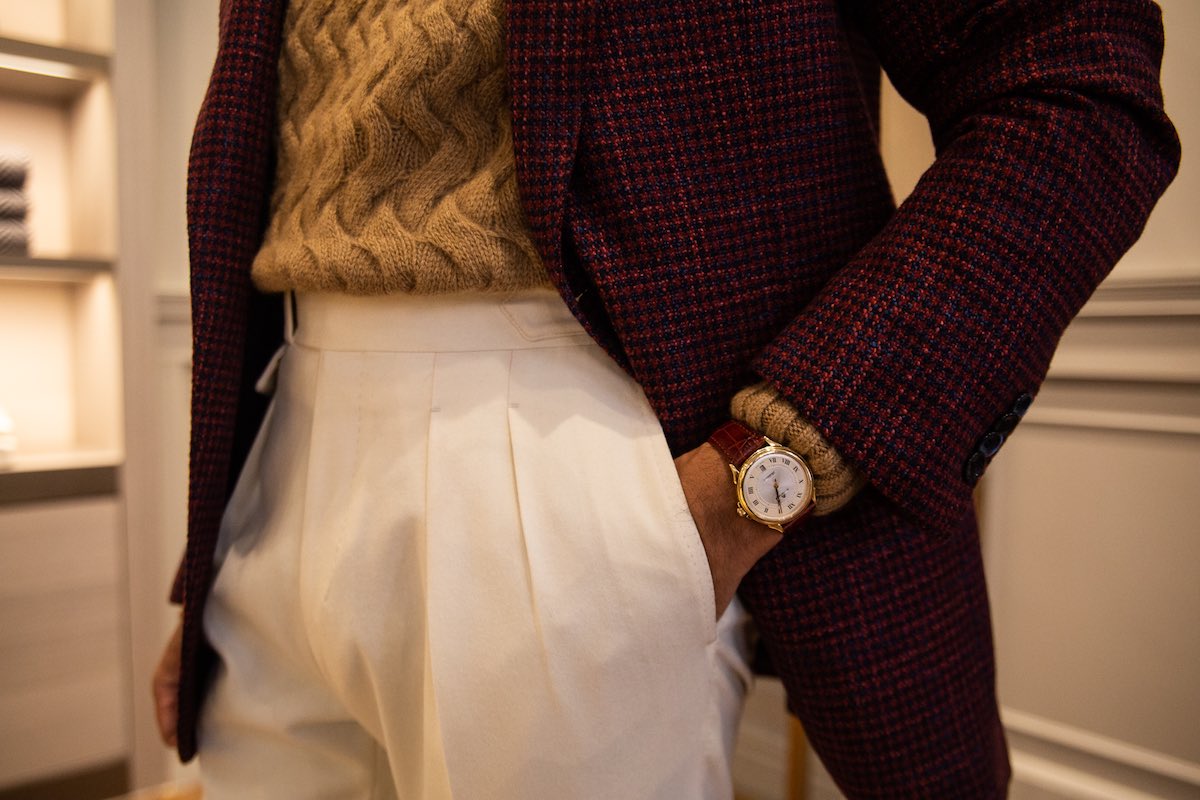 Author Tom Wolfe was famous for wearing head-to-toe white year-round. No one is suggesting you follow Wolfe's example, but white in winter can be refreshing in these gloomy times. It is likely Wolfe would have been an admirer of The Rake Tailored Garments cream VBC flannel double-breasted suit. It's certainly not your typical work suit; its fusion of English, Italian and French tailoring allows one endless opportunity for freedom of expression in the way you want to wear it. Also using a concoction of cultural styles to form his own personal look and through his brand Fortela, Alessandro Squarzi has yet again shown that white can be worn well in winter through their white cotton twill trousers and off-white cotton cycle jacket. Corduroy gained a reputation as a 'poor man's velvet', but a surge in popularity in the 1970s meant corduroy strode back into people's minds as a versatile, durable fabric with a tactile finish. If worn with a cotton shirt or sleeker rollneck, Gaiola's tobacco corduroy jacket is a stylish option, whilst L.B.M. 1911's gold corduroy limited edition single-breasted jacket imbues similar qualities.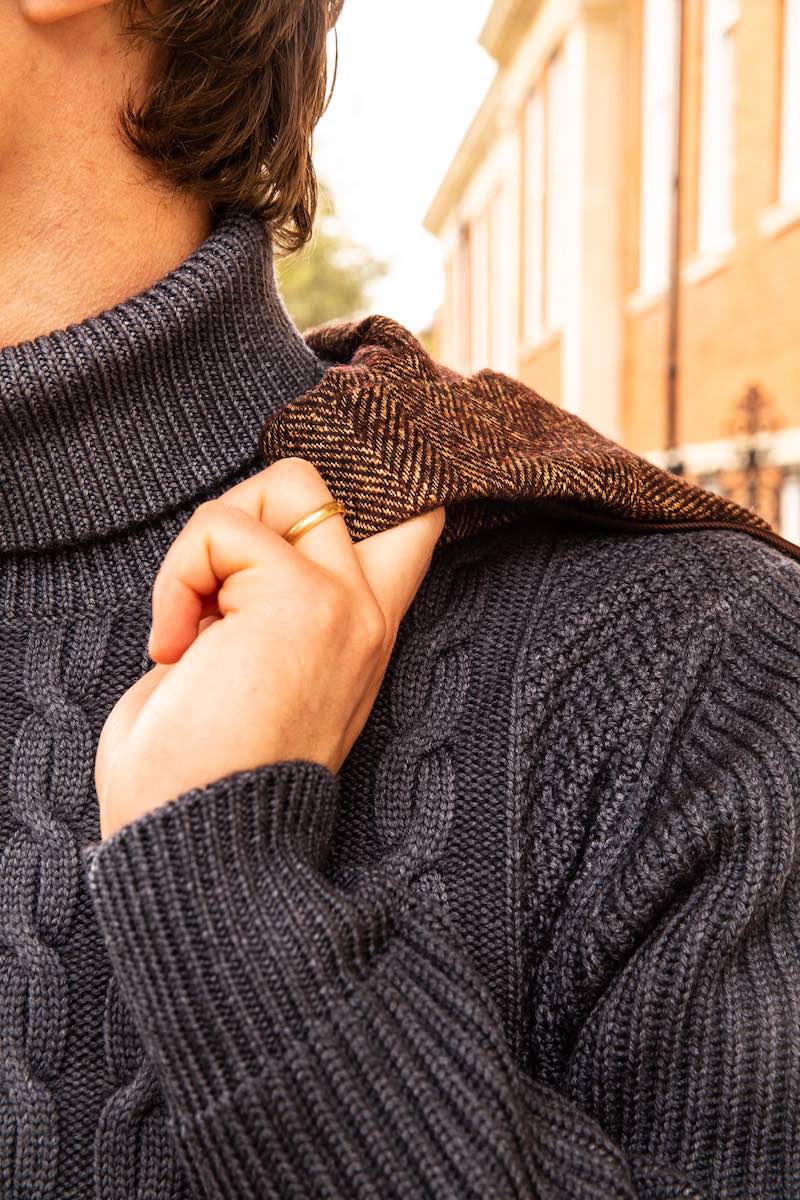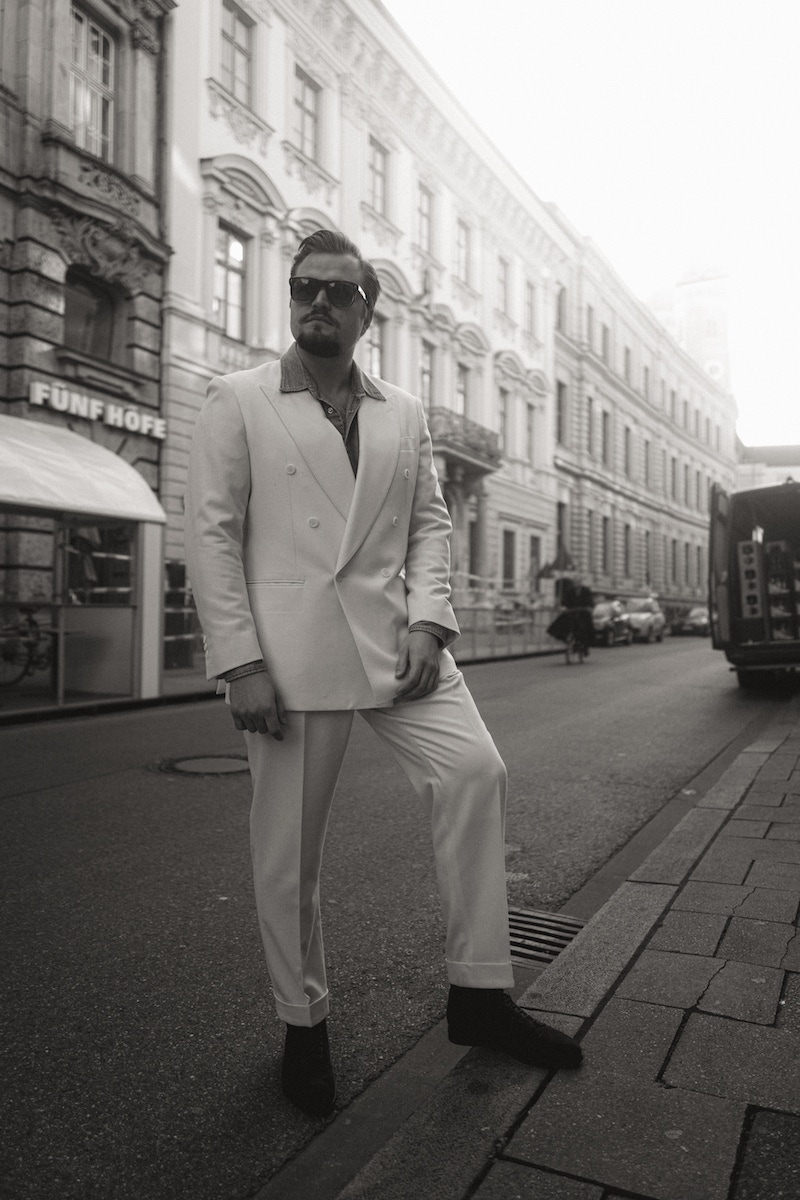 Steering your outfits away from formality and into the era of relaxed dressing, whilst staying warm is no easy feat. This is when the unsung category of knitwear comes in and luckily in The Rake's sale we have high-quality knitted yarns in abundance. No brand quite typifies the romance of island knitwear quite like Inis Meáin – a brand based on the island of the same name, on the west coast of Ireland. Amongst their traditional knitting mastery is their Sligo cashmere and wool Carpenter's jacket. Crafted from cashmere, blended with merino wools, its understated fusion of browns with its slightly disorderly and rugged texture bespeaks a certain bohemian charm. Alternatively, there is knitwear with haute couture know-how from Cifonelli, which would act as a warm layer beneath either De Petrillo's brown and beige cashmere check jacket or Caruso's brown and green wool check jacket.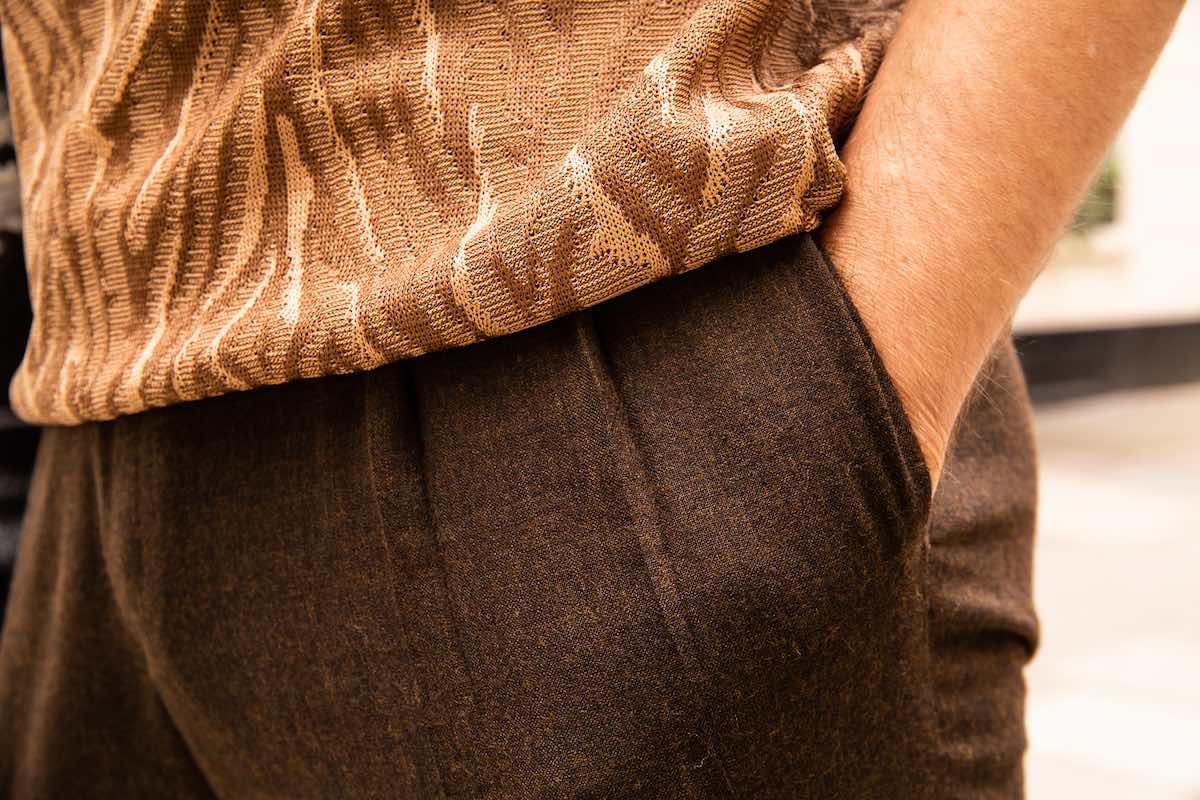 Pleated trousers might have been your grandfather's pants-du-jour back in the day, but don't let memories of the old boy's dress code put you off. Both single-and double-pleated trousers are having a mini-renaissance and in Edward Sexton's charcoal VBC flannel Hollywood trousers, you'll certainly feel like you're moving in the same circles as the great actors of the silver screen. Finally, in keeping with the Hollywood-style, Yuri & Yuri's mocha brown Clifford trousers protrude all of the finer details you would expect of high-calibre trousers.