The Rake meets Luke Edward Hall
The artist allowed The Rake a glimpse into his North London studio for a masterclass in colour and curiosity...
Luke Edward Hall opens the door, allows The Rake in to his studio, and – in a quintessentially English manner – asks, 'would you like some tea?' The artist (and designer) is in demand these days, but he's taken some time to speak to The Rake about his work. He pops over to the kettle, 'I'll be with you in a moment'.
That's OK, we don't mind dawdling; admiring all the whimsical artefacts, prints, and vintage Italian tins. The room kind of sweeps you away into a whirlwind of colour. It is clearly the sanctuary of a sentimental, obsessive soul – a miner of beautiful objects, an artiste (although Marie Kondo might have a few words). Of course, everything is placed purposely so Luke can soak up inspiration for his work.
Work of which The Rake readers may have inadvertently admired in some of their favourite brands. His menswear collaborations include designing Rowing Blazers' rugby shirts ('very creative people'), gorgeous Drake's accessories ('they are doing something very special, right now'), and on velvet Stubbs & Wootton shoes. There's a pair loafing around in his studio, in fact. Fancied anything 'Greco-Roman' recently? Felt a desire to pair pink socks and green cords? Blame the paint-stained prints of Mr. Hall himself.
'I've had this studio since 2015', he says. Before that, Luke began a three-year menswear degree at Central Saint Martin's College in London. After selling antiques for a while with his partner Duncan, he was offered a chance to work in interior design. Since then, he has been commissioned by the likes of Burberry, Christies, the Royal Academy, and London's Liberty store; his career has been covered extensively by the media – Vogue magazine dubbing him a 'Wunderkind' - and now The Rake. He smiles modestly when we recount his success, 'I sort of fell into it'.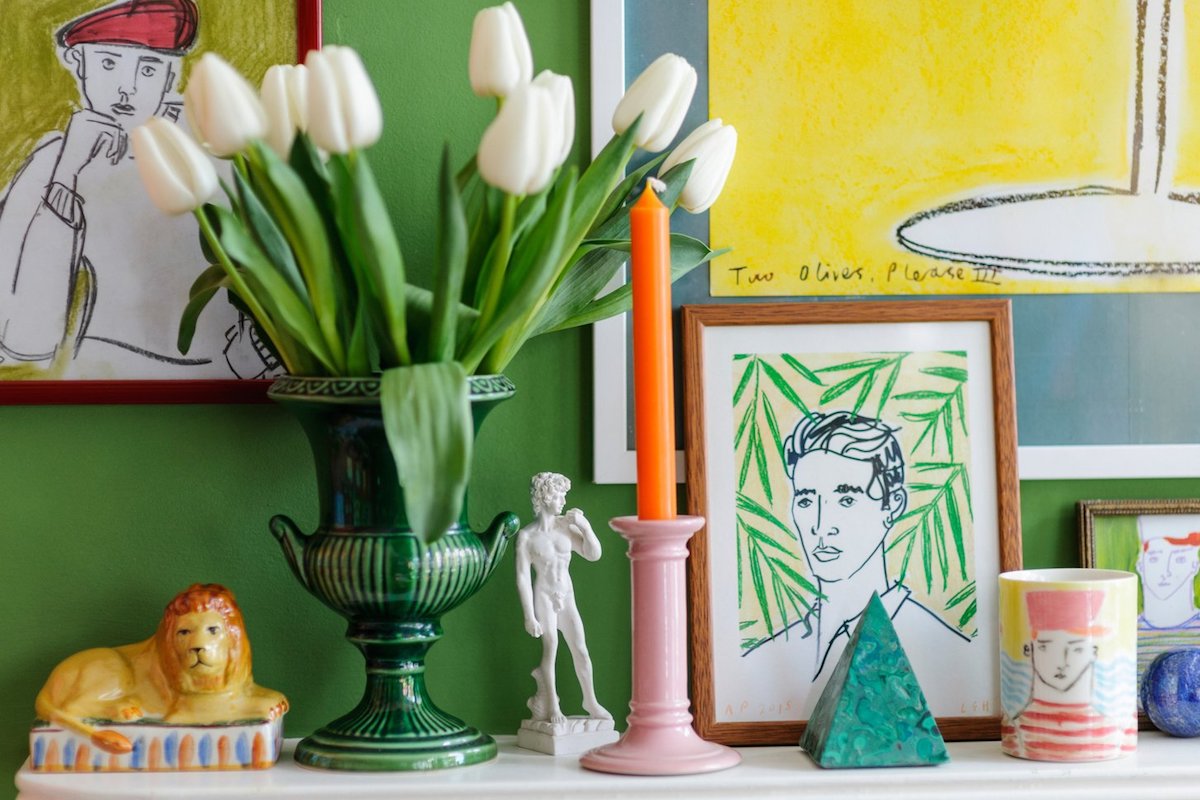 Luke brings the tea over and sits down. Beside him is a pink column topped with the bust of a handsome Roman youth. They could be the same person. We discuss his Greco-Roman influence. 'I've been in love with mythology ever since I was a child', he says, 'You know, my first menswear collection at CSM was named after Endymion (the Aeolian shepherd from Greek myth) … My love for Greco-Roman stories has always been there… Everything I design is about storytelling'.
Storytelling and colour: 'Whether I design a cushion or a pair of trousers, the first thing I think about is the colour'. It's not unusual then, that Luke carries these principles into his own personal style. Today he is wearing a roomy tweed jacket; a stripy jumper; green trousers; lovingly-bashed chestnut brogues, and pink socks. No black roll-neck à-la Warhol.
'Wearing clashing colours can work surprisingly well', he notes, 'one of my favourite pairings is fuchsia and telephone box red… when I see people who wear all-black, I think they are missing out on the rainbow of delightful colours they could experiment with'. On his Instagram, you can find the artist in yellow-plaid blazers or burgundy coloured Venetian tabarro-capes.
To the uninformed, Luke's explosive and eccentric style might go against the thread of our stiff-lipped, apparently uniform British-isms. But an adoration of colour and culture is something old Blighty has always done well (in menswear, think New & Lingwood, or the art-inspired pocket squares of Rampley & Co). Luke is the latest in a long line of outward-looking maximalist British creatives; sort of reminiscent of Oscar Wilde or Virginia Woolf's Edwardian-bohème Bloomsbury Group. I imagine their studios looked very similar. 'I'm very inspired by them (Bloomsbury Group), and in particular the work of Duncan Grant… But also, David Hockney. His style in undoubtedly his own: the block colours, and the way he plays with the palette of his sweaters, and odd socks! … It's very original'.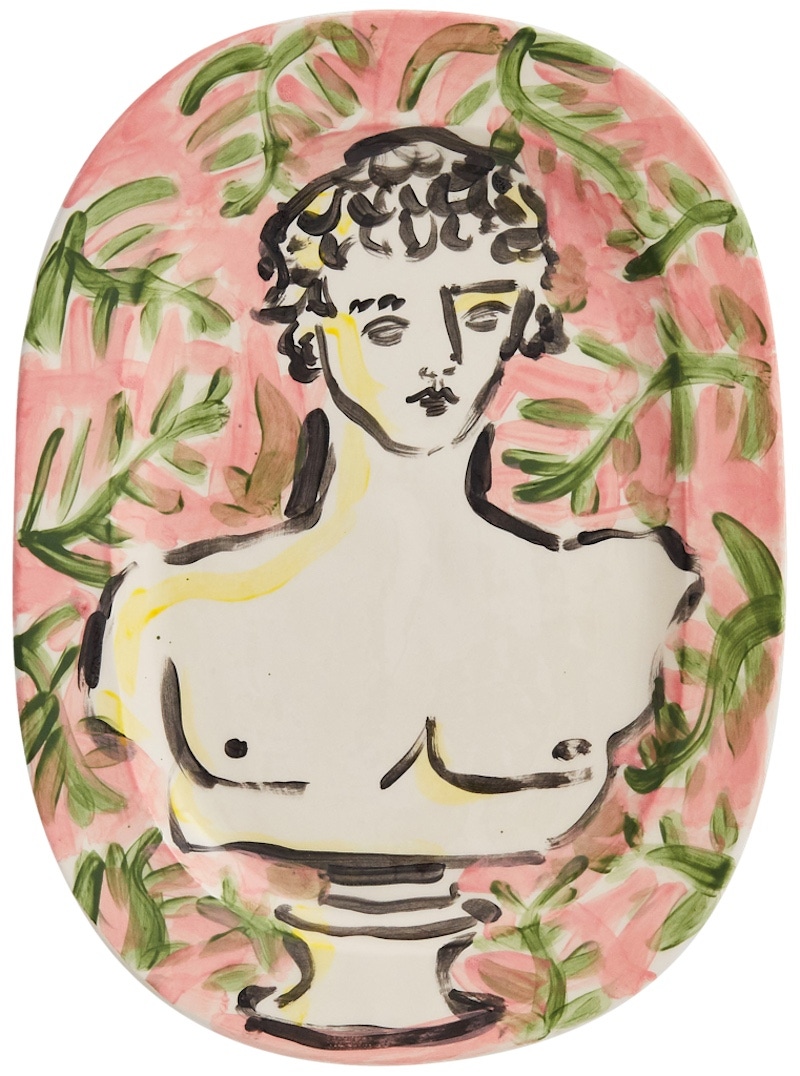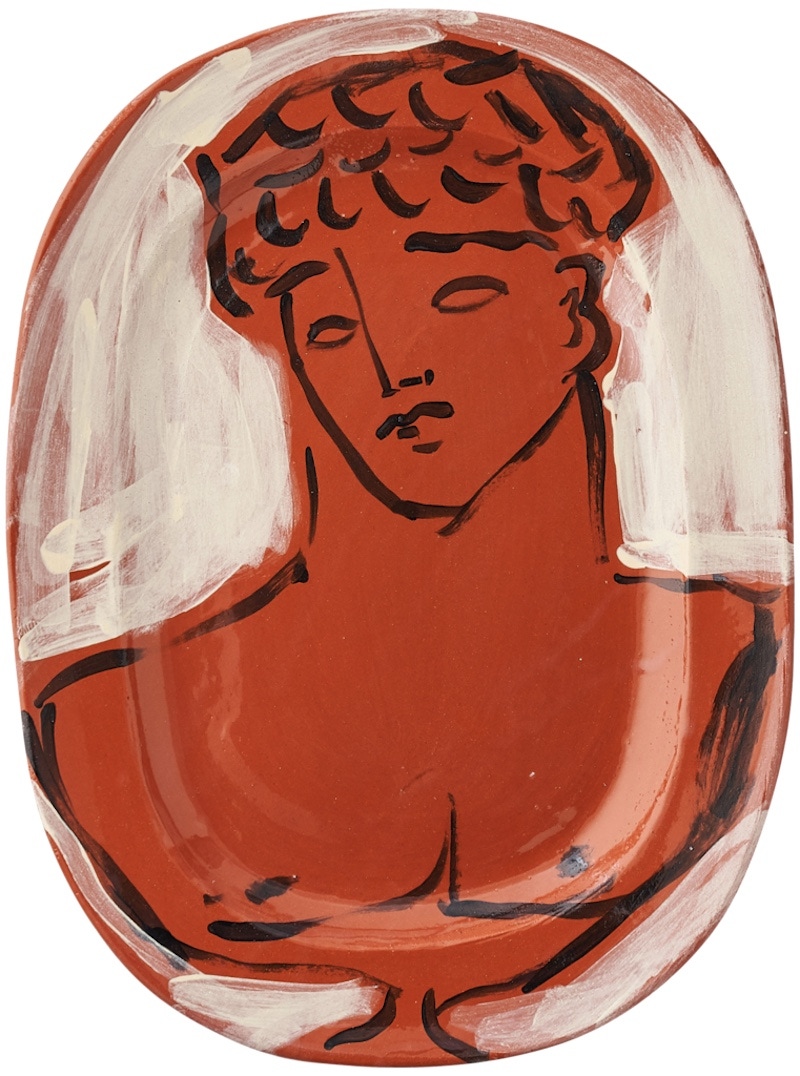 Our conversation delves into Hockney, the cinema of Wes Anderson (Luke's favourite is The Darjeeling Limited), and the difference between Italian and English tailoring ('I prefer the 'swishier' styles of the English, but I think Italians have a better sense of style for all occasions'). The cliché of the tortured, brooding artist begets Luke. He is neither. Instead, he is polite, open, and deeply interesting. 'Oh, (I snap back to interview mode) I wanted to ask you what you hate about menswear today' - but quickly realise it is far too pessimistic for Luke's world. 'Well', he says, and rephrases the question with typically English courtesy: 'what could we do without?'
'Overly slim silhouettes: thin lapels, ties and trousers. I hate 'skinny' things', he notes, 'I am also not a big fan of the Peacocks of Pitti Uomo look'. Luke believes men should avoid trends. 'I say this about interior design too. One ought to be able to trust their own instincts! – to mix things up'
Luke's own sartorial instincts – in part - echo the revitalisation of preppy style (think the Henley Regatta, or Ralph Lauren ads from the eighties). Once resigned as unfashionably 'WASP-y', brands are exploring the look in new, creative ways. We discuss his experiences working with two such brands: Stubbs and Wootton and Drake's. 'They've trusted me to take full creative control… You know, in terms of style, Drake's has a really good sense of balance. They take classic English-preppy-eccentricity and make it relevant to everyone'.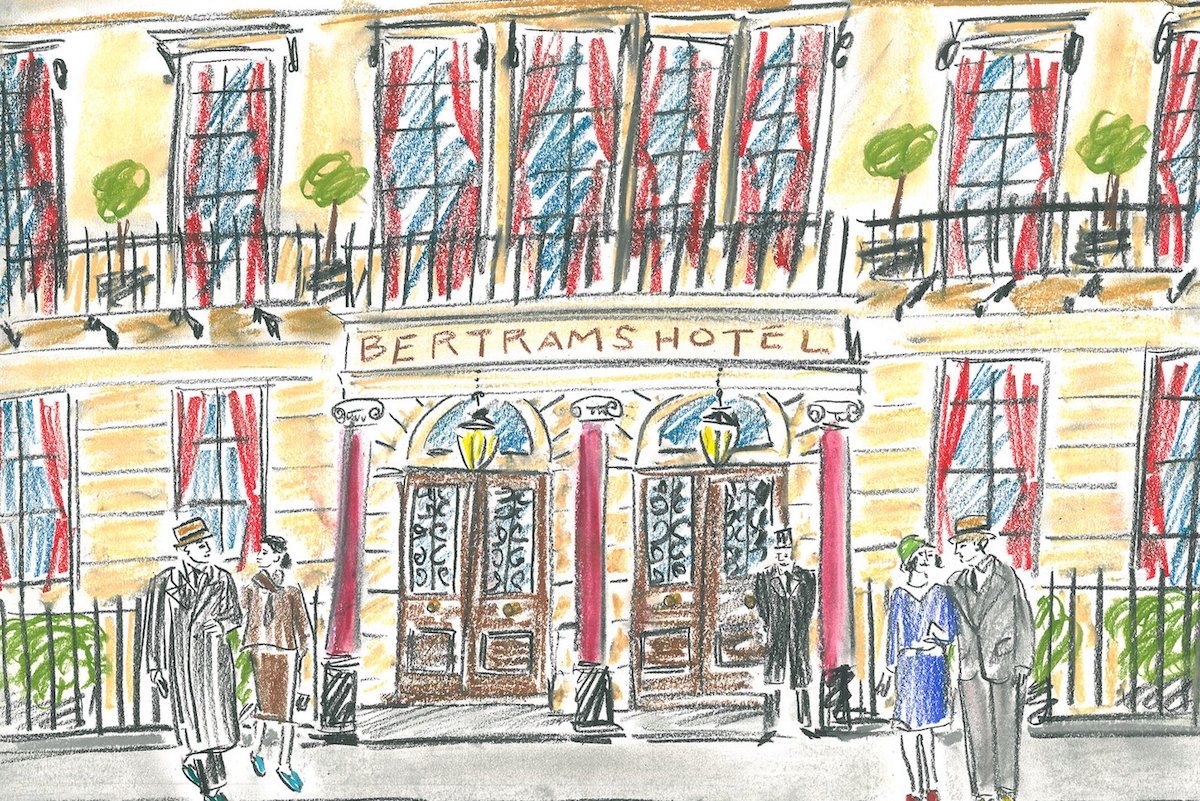 He points out the Greek motifs on his Stubbs and Wootton loafers. Aside from their collaboration, the brand has commissioned Luke to illustrate and depict various idyllic scenes of the English countryside. 'My partner and I are looking to rent a cottage in the country, actually… I've picked up some old books about gardening that I want to get stuck into'. He exposes himself as a bit of an old soul, 'in some ways', Luke reflects – his studio filled with gorgeous antiques, books, and postcards - 'I do look to the past'.
The past, of course, is a joy to revisit; but Luke isn't stuck in it. His work - on a porcelain plate or slipper - heralds some much-needed optimism for our apparently bleak times. His work respects the classic ideals of beauty (colour, storytelling, youth) but explores them with a contemporary eye. The result is that inexplicable, makes-you-feel-good, transcendent, something some of us recognise as 'beautiful'; redefined over the last couple of decades by the obscurity of modern art, where beauty can mean a black dot 0n white canvas, if you wish it.
When Luke Edward Hall talks about beauty, thankfully we know which kind he is referring to.