The Rake Riders Community
As we're in the final days of The Rake Riders Cycling Club new limited edition kit being available, we thought it apt to delve into The Rake Riders Community.
The Rake Riders Cycling Community is not too dissimilar to the Barefoot Society, that we touched upon during the recent launch of the Ralph Lauren for The Rake 'Bearfoot Negroni Bear' watch. The Barefoot Society is unofficial and fanciful, but exists between a likeminded legion of people who reside barefoot for the shared view that it is a gentle source of happiness, authenticity and freedom. The Rake Riders is a club of sorts, but is set up to be accessible to anyone around the world, to not only unite cycling enthusiasts, but to usher a camaraderie where people can enjoy the freedom, vitality and adventure that cycling brings. You don't have to be cycling with the people in this group (although some do) to feel part of it. The idea of creating The Rake Riders Cycling Club limited edition kit, is that people from all corners of the globe can join a select group, by wearing the kit. Whether you're on a steep climb in the Alps or riding through the urban metropolis of Singapore, there will be someone donning the same kit as you and experiencing similar emotions when in the saddle. The buying window for The Rake Riders Cycling Club kit is open from now until Sunday 30th May 2021. Delivery for this limited edition kit will be 4-5 weeks.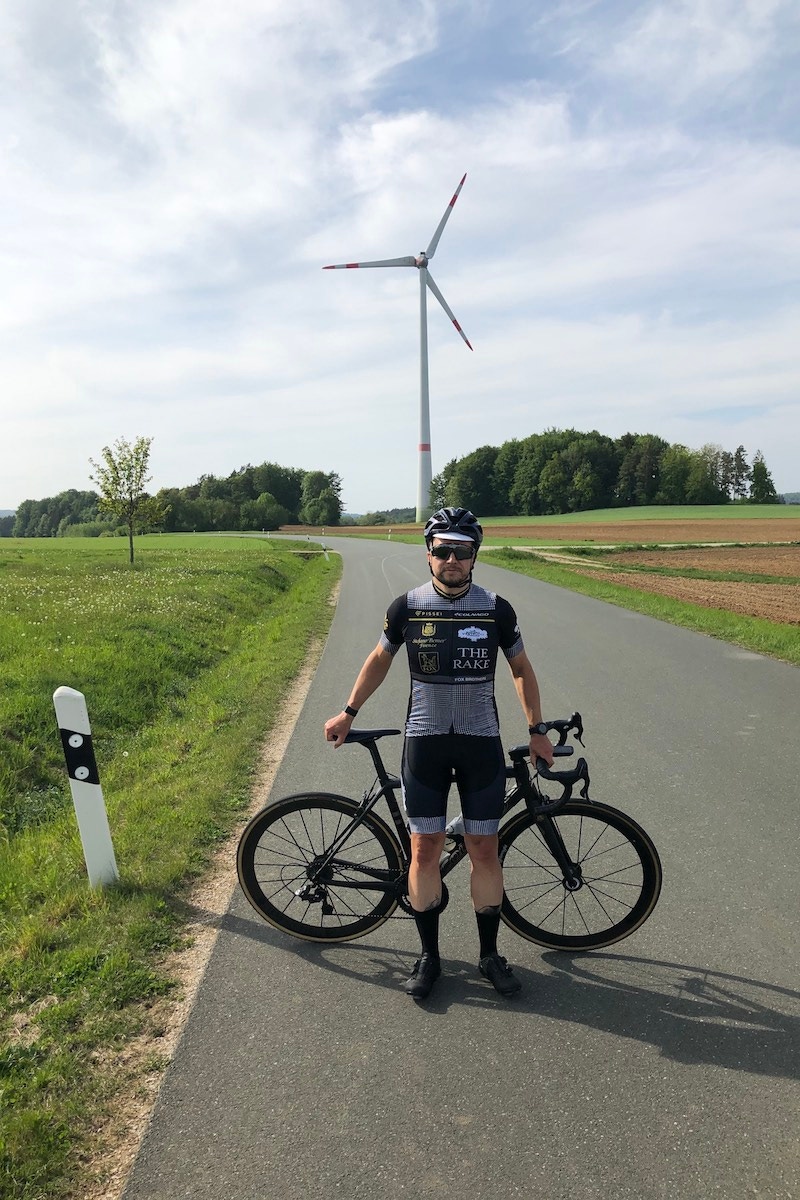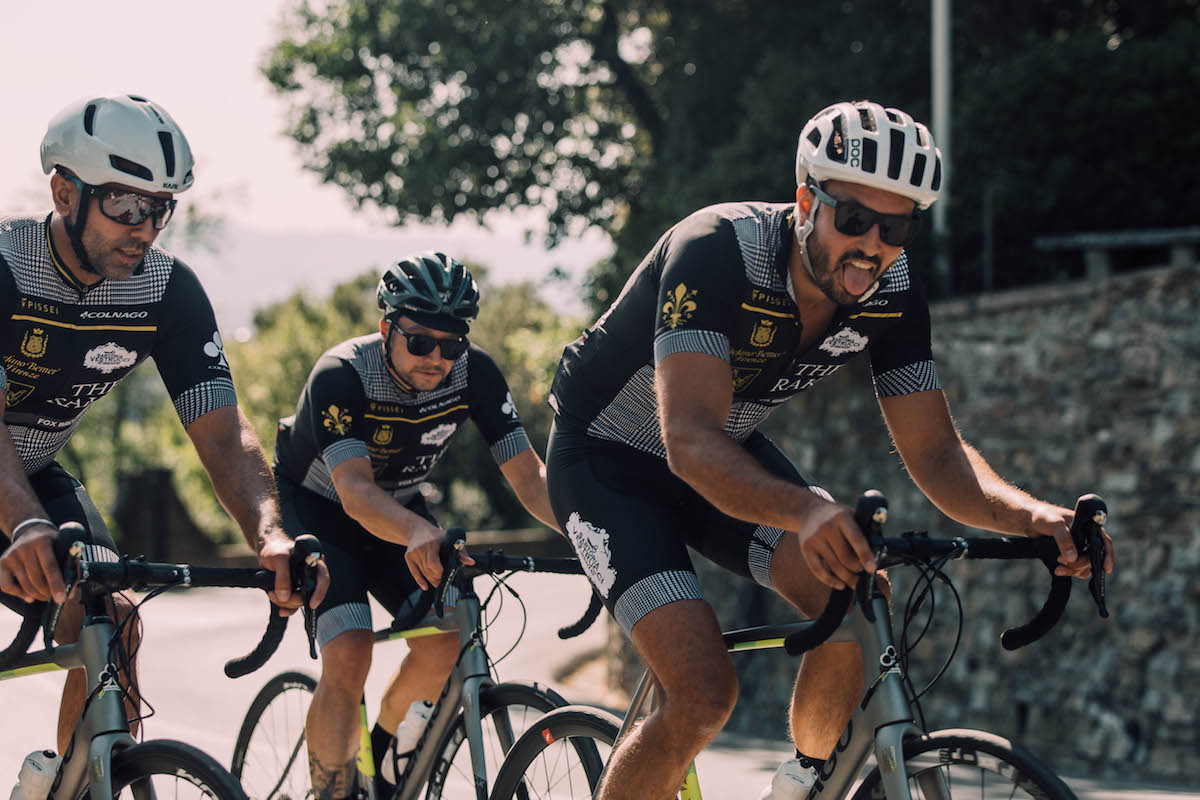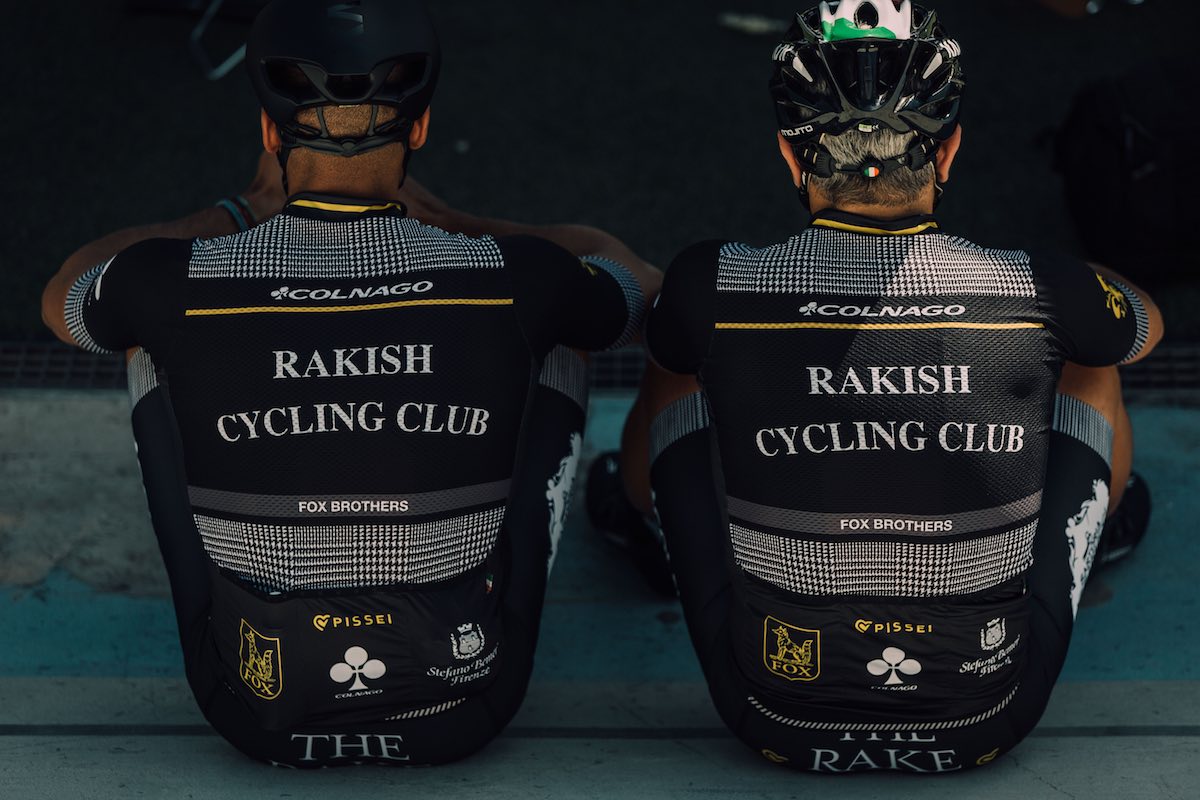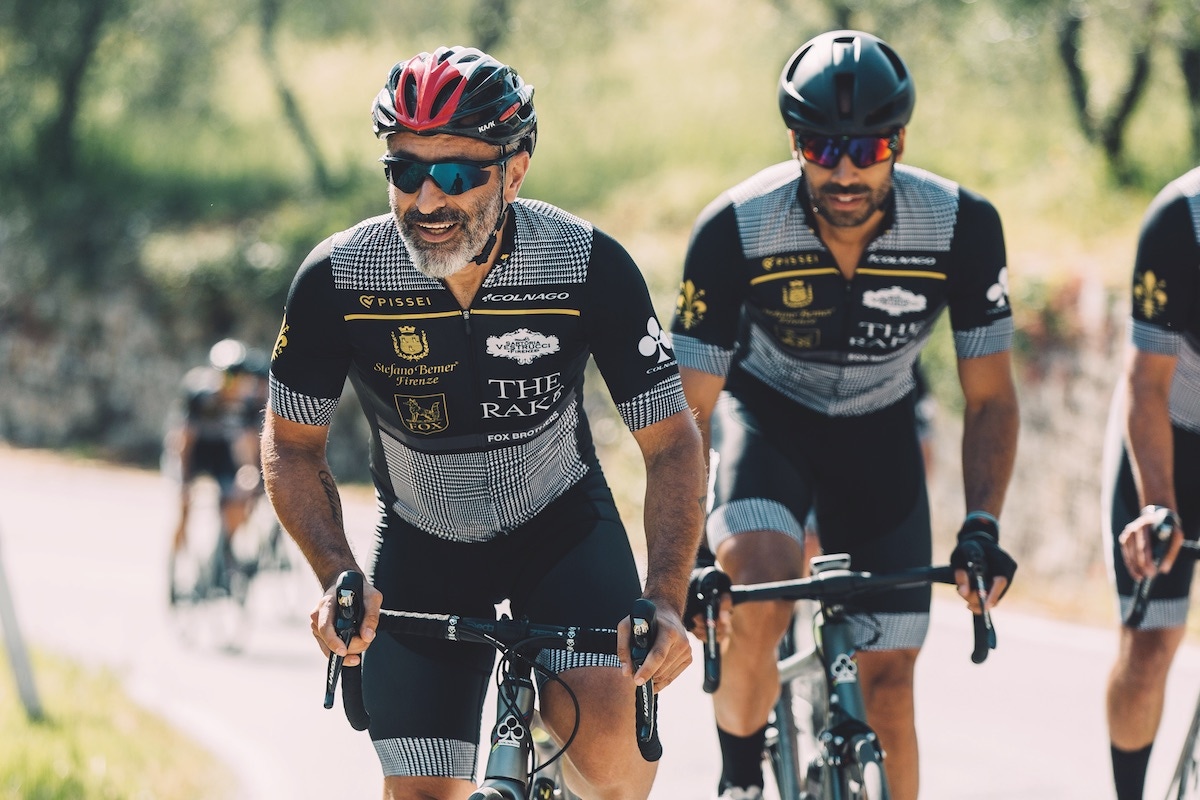 The kit is Made in Italy by Pissei, who are world-renowned pioneers of innovation when it comes to designing and crafting sports-jerseys. Known to produce cycling gear to the highest quality they disrupt technological standards to unthinkable levels, whilst maintaining an attractive graphic style which is certainly evident in this collection. Every single item made by Pissei has been carefully designed to the tiniest detail not only in terms of function, but also style: similar to The Rake's ethos they don't want to sacrifice good looks. It is a club that prides itself on the virtues of humour and enjoyment rather than competition. This is perfectly epitomized by The Rake Riders Negroni red Cycling Club top. In this case wearing the Negroni jersey can help eradicate (at least for a short while) the severities of life when you're in the saddle, and of course is a prompt to be able to enjoy a drink after a gruelling climb. Made in a polyamide blend, this resplendent top is light and breathable, which helps negate some of the intolerable aspects of cycling, such as the blistering heat.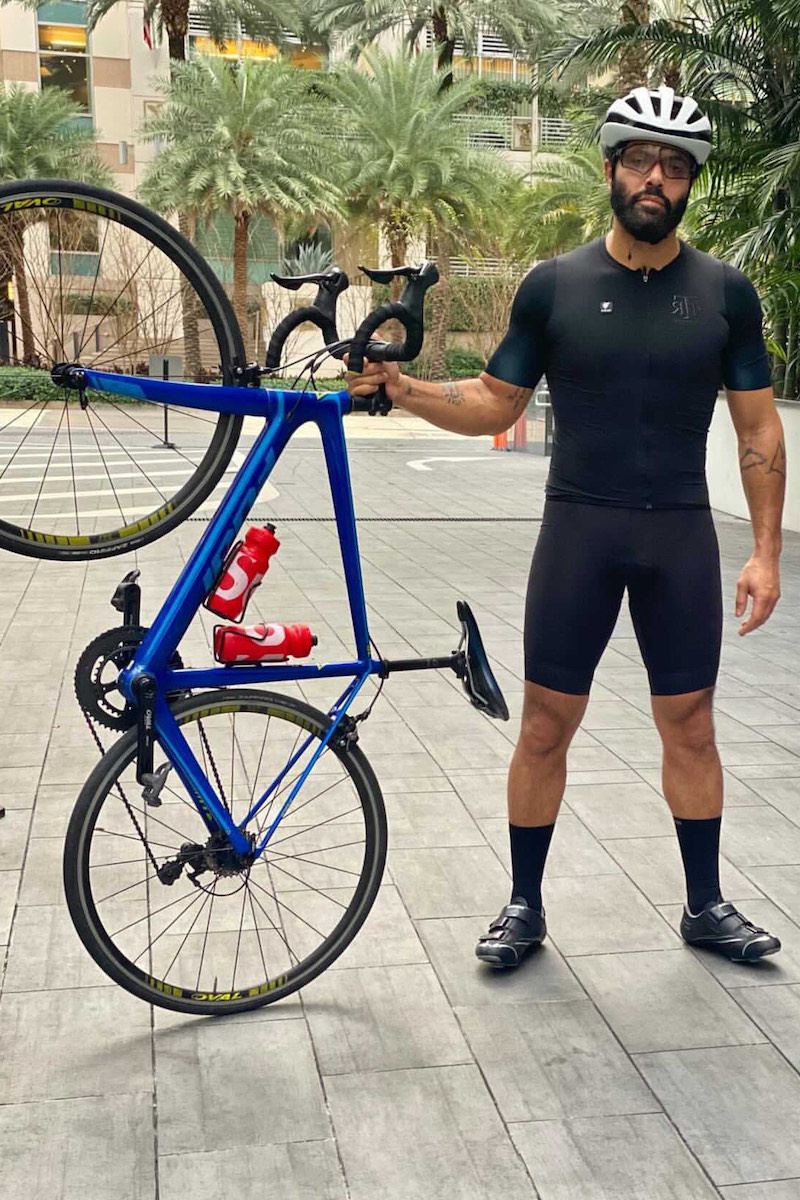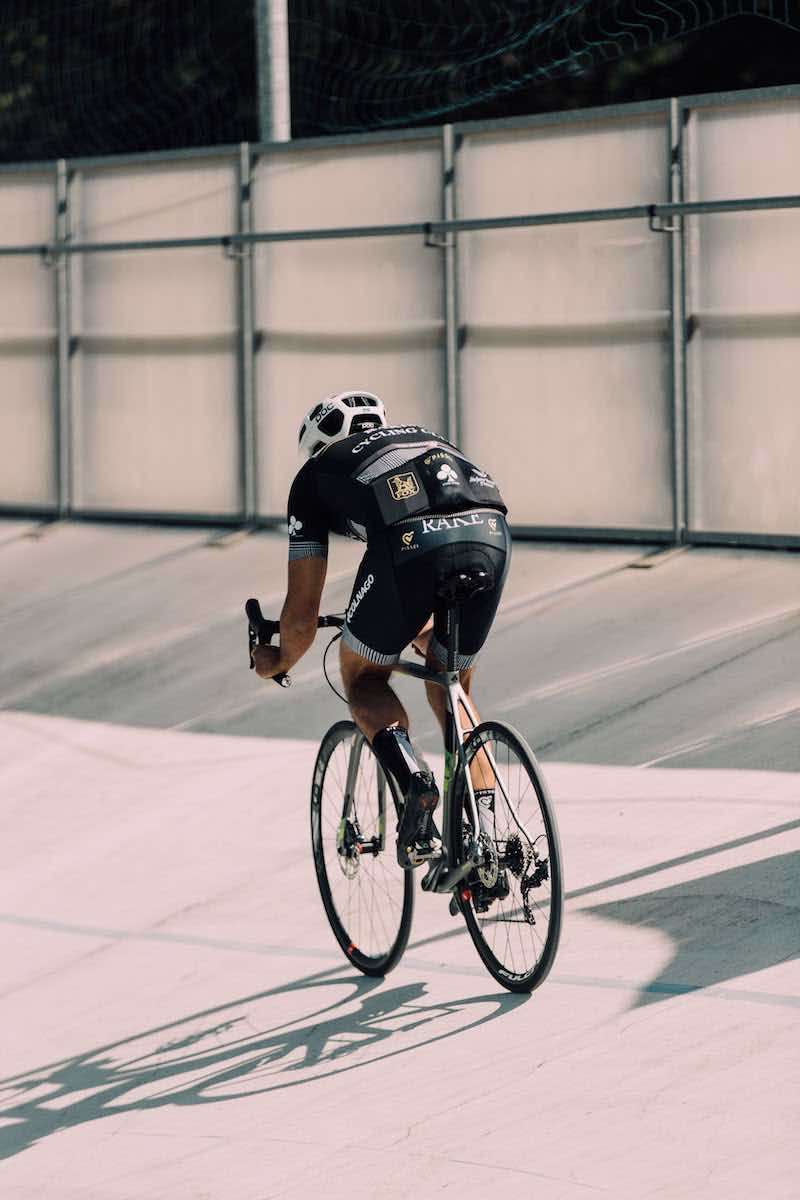 The Prince of Wales check, named for Edward VII and made fashionable by his grandson has always had a place in the wardrobe of the well-dressed. Having the famed check imbued on some of last year's kit proved extremely popular, and so we're delighted to offer two updated versions. The black POW check NYC edition cycling bib shorts and POW check NYC edition jersey are both adorned with various brand logos of some of the Rakish Riders Club partners. One of those partners is Tommaso Melani of the inimitable shoemakers Stefano Bemer. As mentioned before many people in the club do not know each other, but in the world of menswear it has attracted individuals who both share a passion for the industry and cycling. Douglas Cordeaux of Fox Brothers and Co., Angel Ramos from New York, Matteo Mango, Mark Schmid, Patrick Reinhardt and Jason Sarai are just a few of the many that have joined together to take part in cycling rides. The Rake, Colnago X Fox Brothers cycling ride at Pitti was a fine example.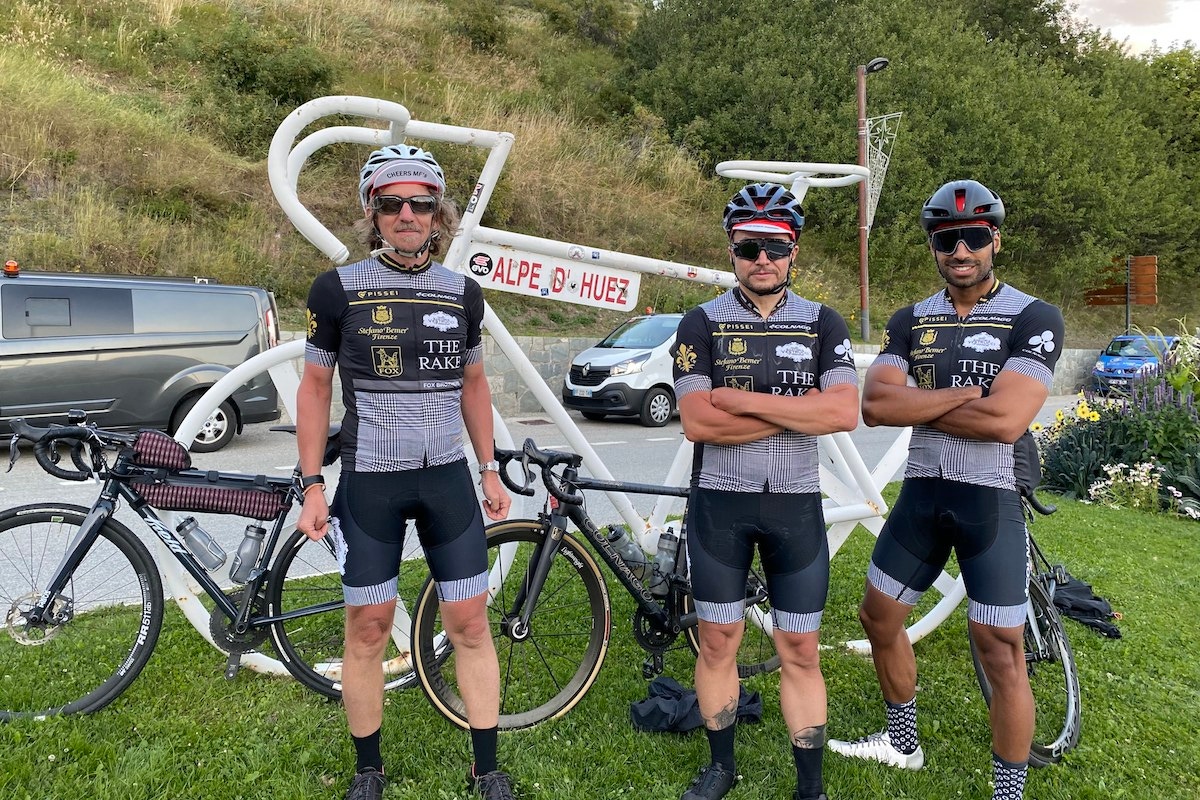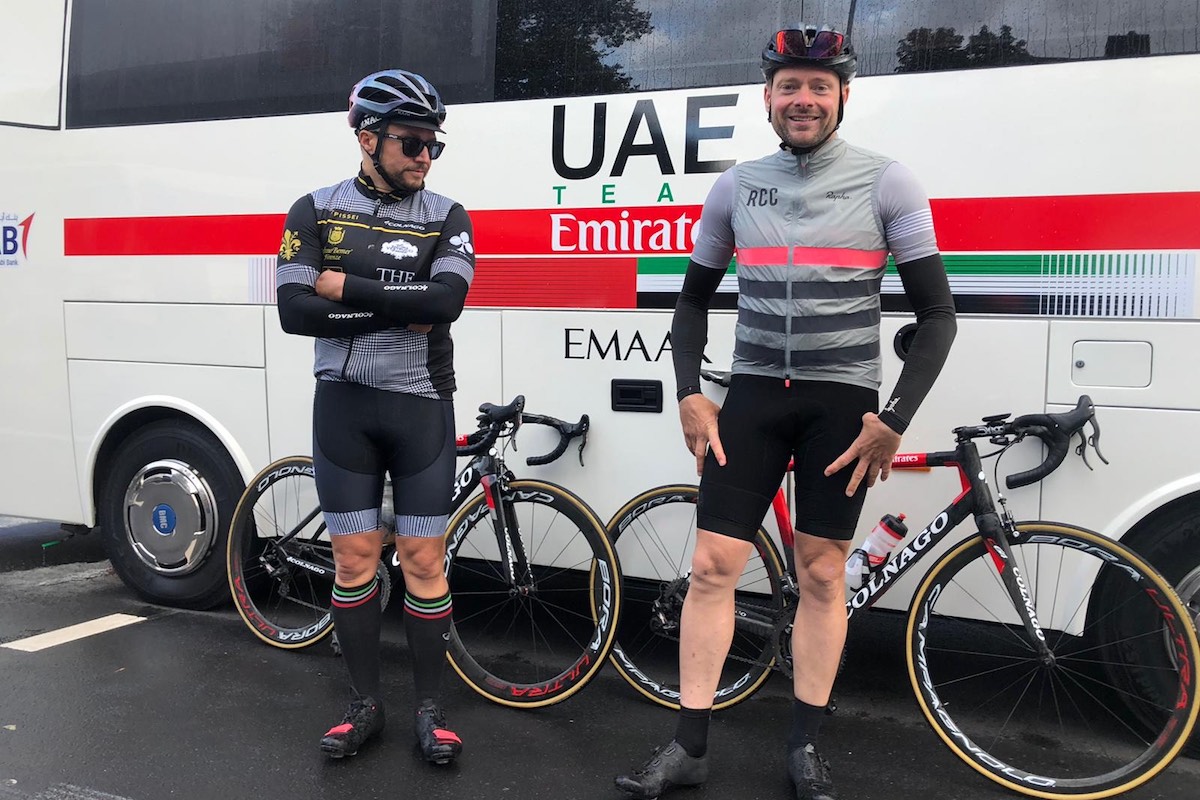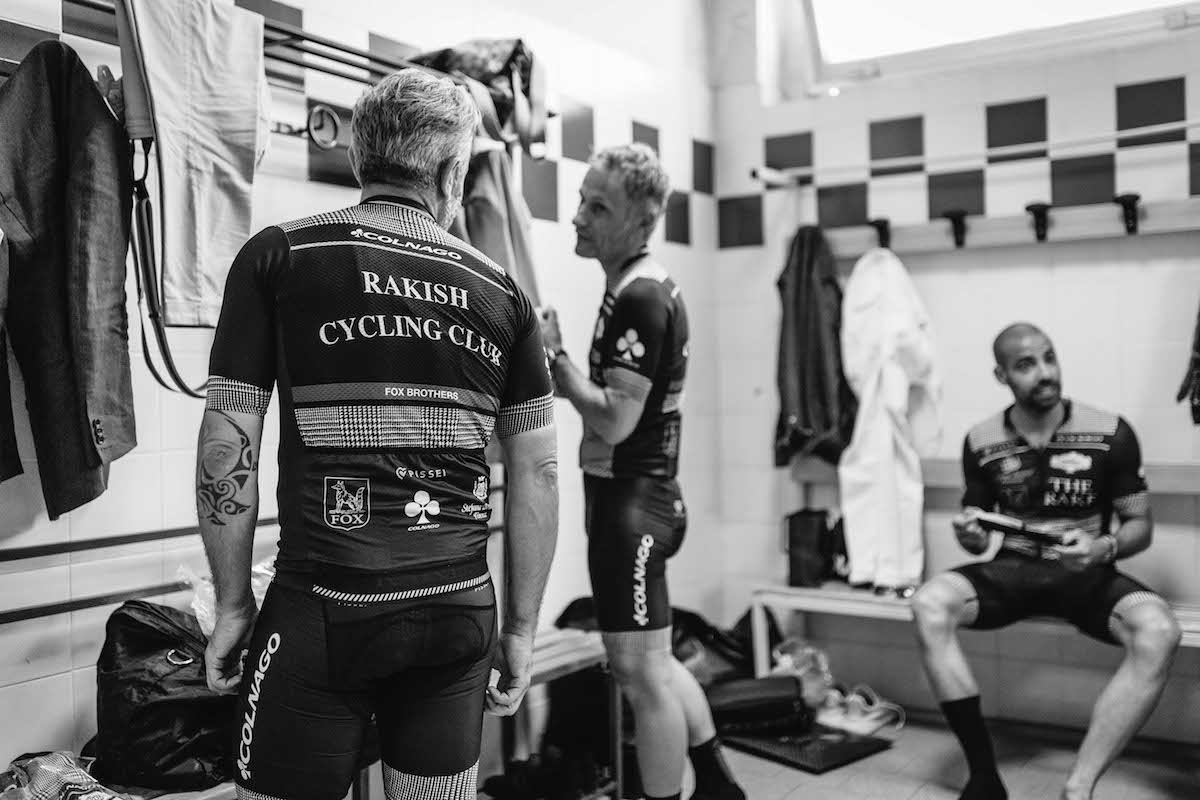 A cycling hat has the ability to service multiple styles during a ride, which can look downright cool. Fausti Coppi often sported a pair of shades stationed below a hat which had its brim flipped up, which is the same style of cap that The Rake is now offering as part of our new collection. Elsewhere, there is custom summer socks, a black jersey with red sleeves, and three more pairs of bib shorts, which each have a different colour insignia. The various colourways sum up The Rake Riders Cycling Club, in that it's set up to be a fun and lighthearted club, but without compromising on quality and style. The buying window for The Rake Riders Cycling Club kit is open from now until Sunday 30th May 2021. Delivery for this limited edition kit will be 4-5 weeks.