The Rake Sale: Cordone 1956
Cordone 1956 are well-known for adding a healthy soupçon of elegance and resplendence into their shirting repertoire. Here we narrow down your search for the ultimate summer shirt from the brand in The Rake Sale.
Cordone 1956 epitomise the best of Italian tradition. Each garment is handmade by its small team of artisans based in Aielli, Abruzzo, around 80 miles east of Rome. Luigi Cordone Jr. has been at the helm for a number of years and continues the shirting mastery at the family fiefdom. He once told The Rake: "A handmade garment has a unique flavour. Every day I see my workers embroidering armholes or buttonholes, and I think we really should create a school to pass these crafts on. Our collection is vast, not only in terms of product but details, too — we do this to try to differentiate ourselves from our competitors. Customers notice things like pleated shoulders, hand-finished buttonholes and shoulder seams: they're very attentive to anything that can make them a better product for use on a daily basis."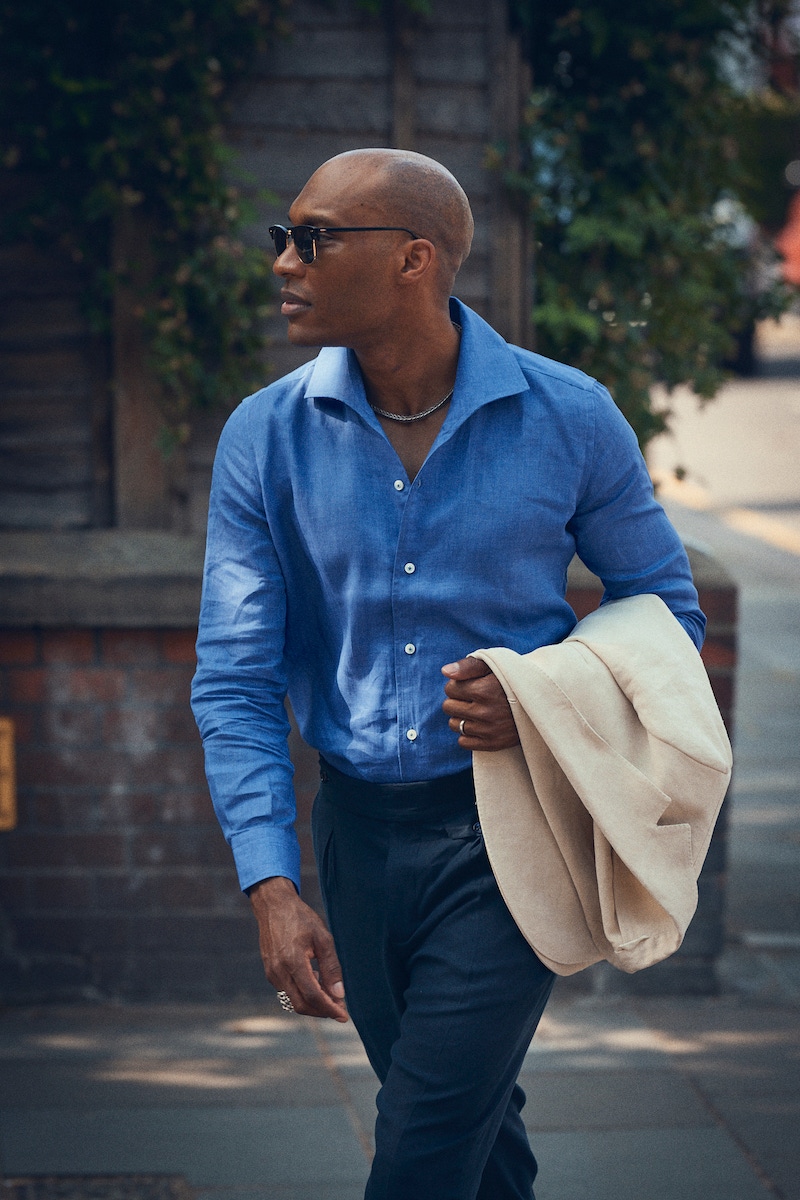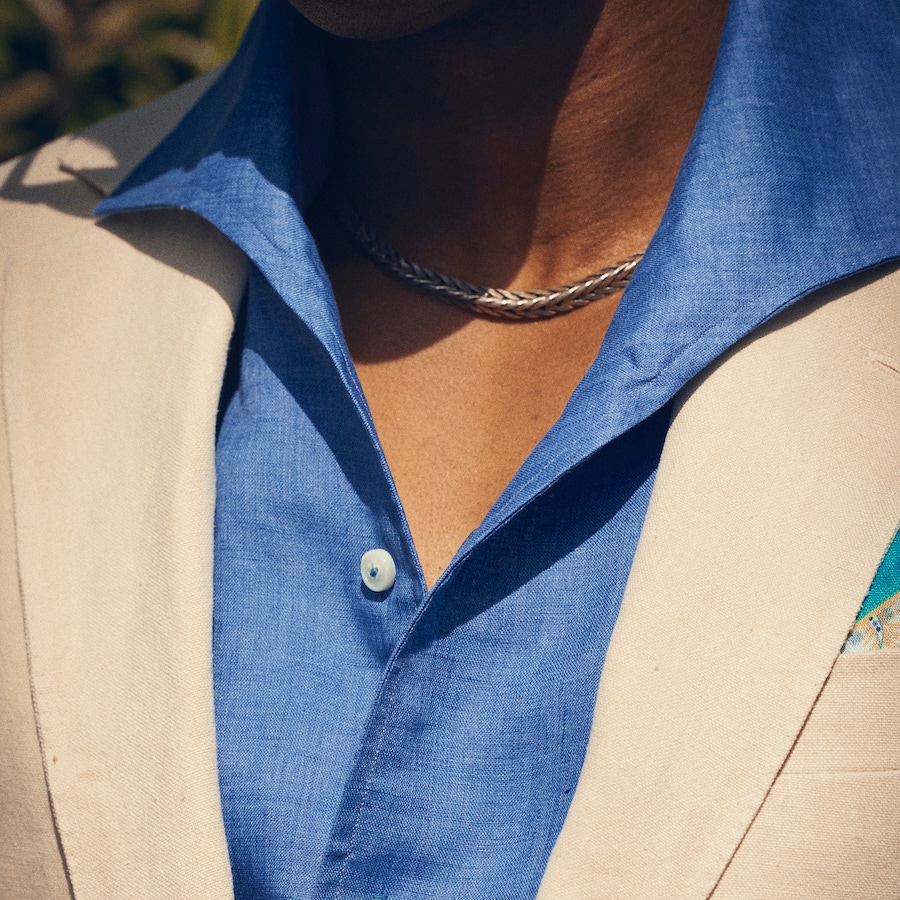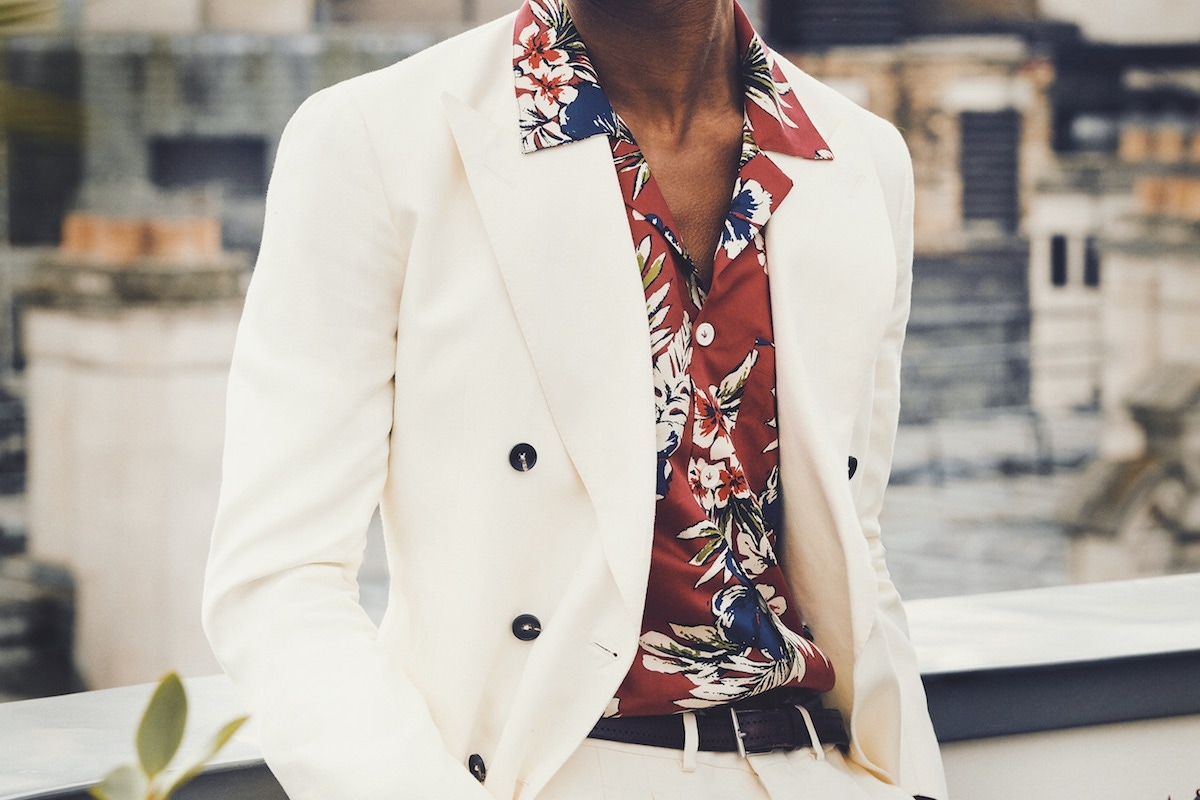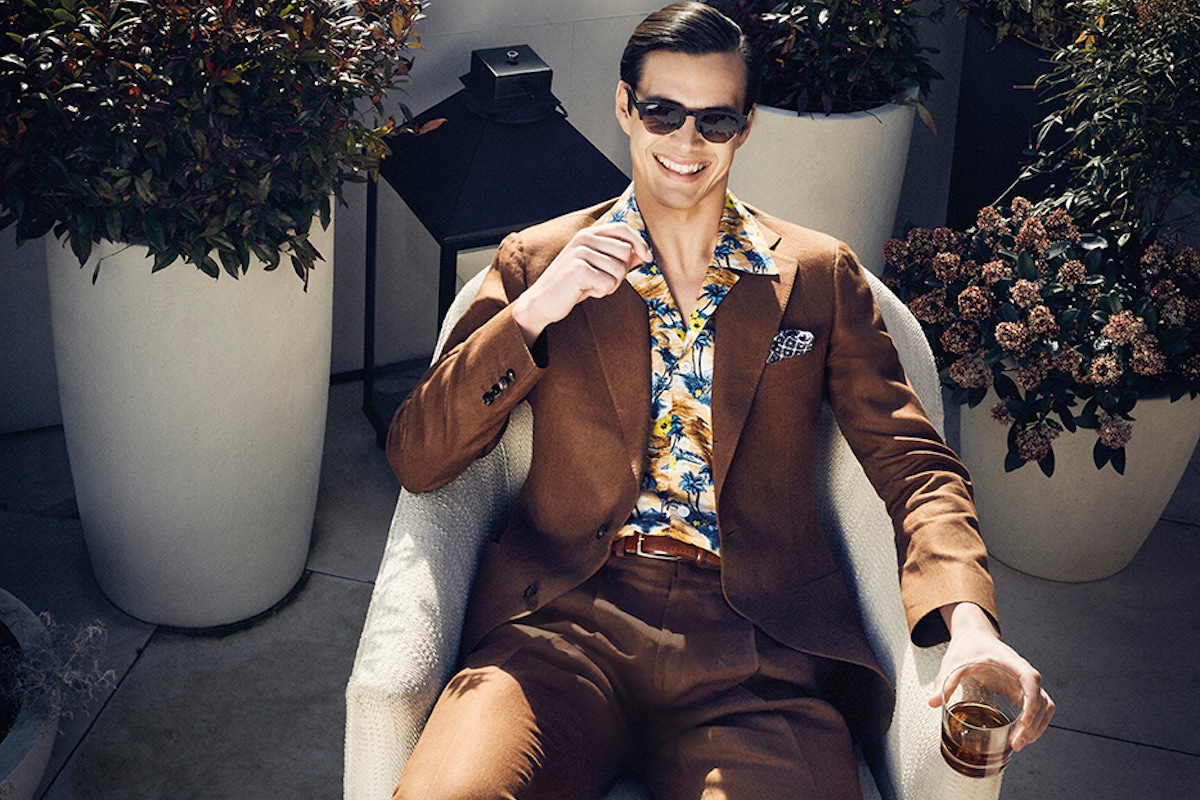 Made from a silky viscose, which is soft and breathable, Cordone 1956's series of Hawaiian shirts are designed with an impeccably cut camp collar. The substantial width and precision of cut of the camp collar is what makes it overlap so harmoniously with jacket lapels. And we're not just talking about notch lapels, but also jackets with wide peak lapels – as favoured and demonstrated so stylishly by The Rake's Founder Wei Koh. Along with bona fide photographers and style aficionados Karl-Edwin Guerre and Milad Abedi, Wei Koh was an enthusiastic and early adopter of pairing Hawaiian shirts with jackets and suits. What makes this such a captivating collection is the versatility of their colour palettes. There is endless scope to mix and match with different tones. You can pair the same blue of their Ewa Beach Hawaiian shirt with a navy double-breasted suit by cleverly using the cream and red of the pattern for a sophisticated contrast. Pertaining more towards the height of summer, their cream and red viscose Volcano shirt would add some attitude to a pale linen jacket, whilst their brown and azure Maui shirt acts as the perfect foil to an off-white jacket for a look of laid-back Riviera nonchalance. Alternatively, the yellow and brown Hilo version, blends in beautifully with a darker shade of trouser and jacket. Or you can make full use of their jovial spirit and wear them on their own, tucked into a pair of their high-waisted white shorts.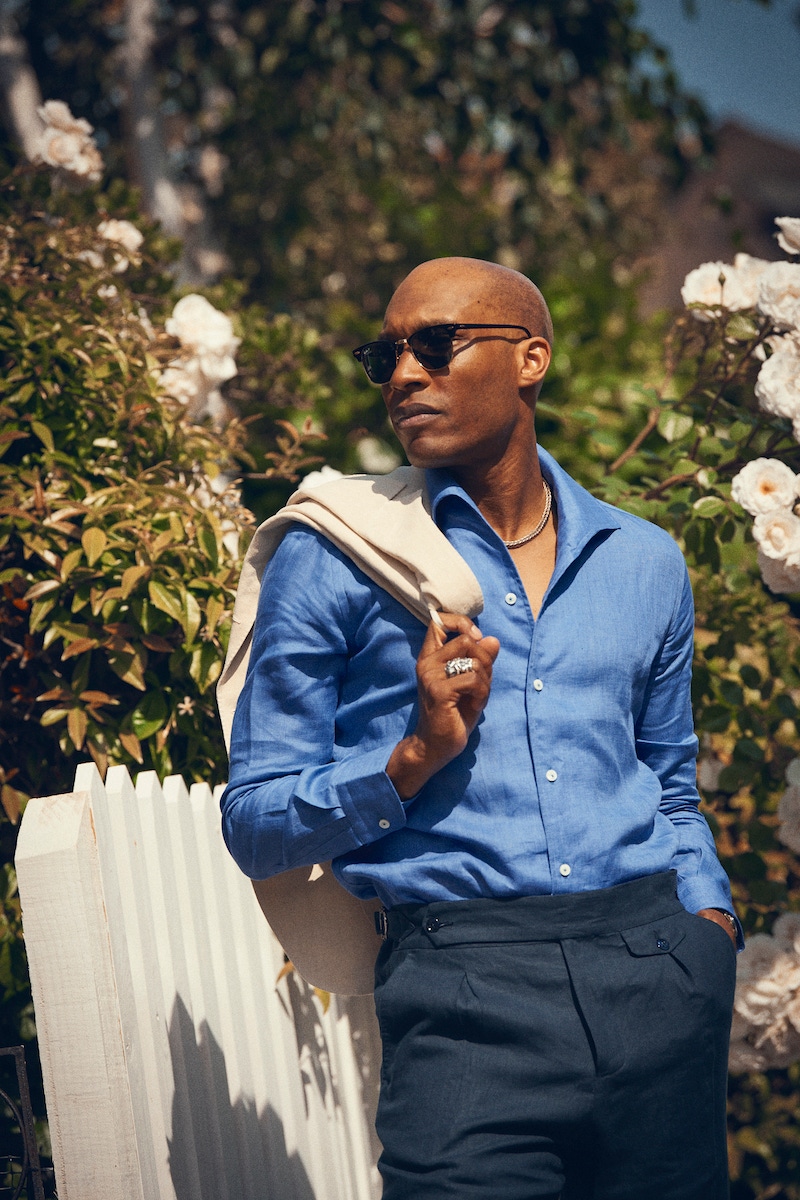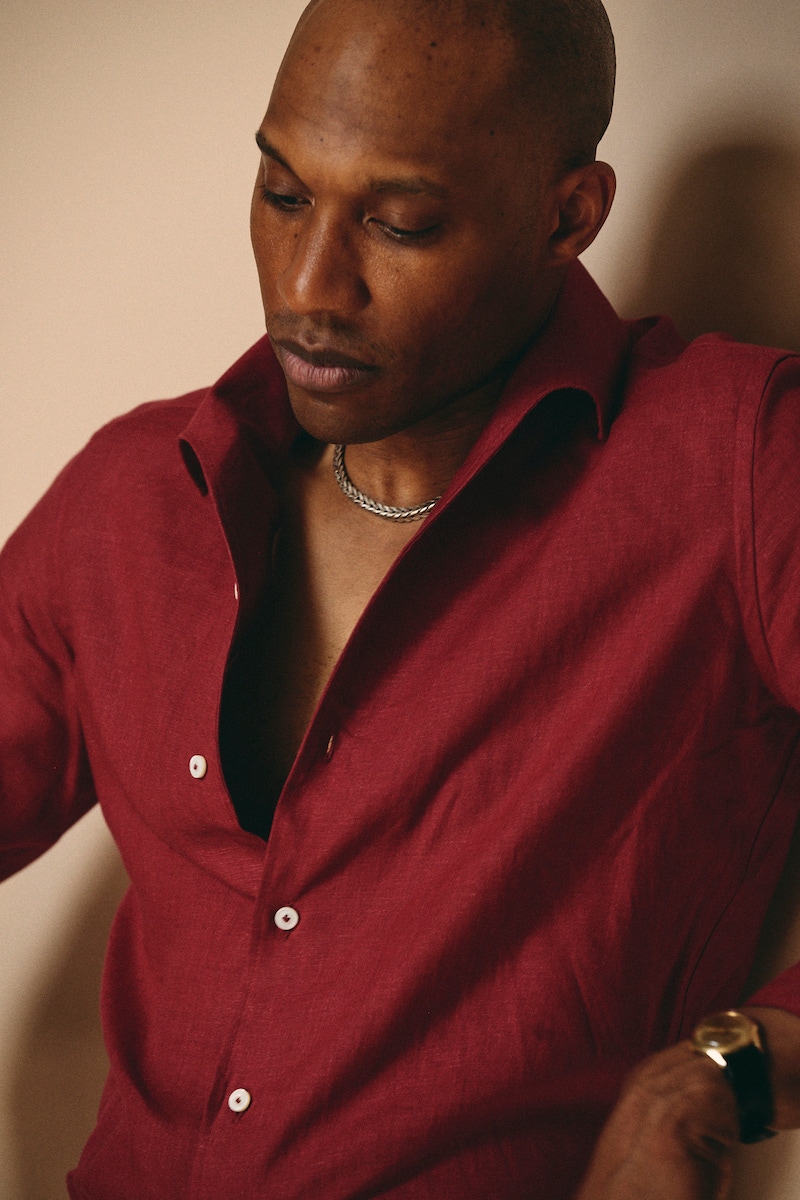 As the name suggests their Capri collar shirts are destined for the height of summer in the chic surroundings of the Amalfi Coast. Cut in high-quality linen and in a faded azure hue, this Capri collar creation is the ultimate shirt for a sojourn to the Riviera. You have the option of brown, navy, green, white and a resplendent bordeaux in this style. Additionally, on the casual and practical side of the spectrum are the brand's linen overshirts, which come with the added utility of two bellows breast pockets adorned with gold buttons. Cordone 1956 are renowned for the artisanal skills and craftsmanship applied to each and every piece that bears the label. In a rust shade, their plain T-shirt is a cool option to have in your summer armoury. You see too many T-shirts with brash logos these days, but with the brand's understated range, you will have no trouble staying under the radar. Designed in classic Italian style, their trousers come in the appropriate summer fabrics of seersucker and linen, with the added detail of a Gurka-style waistband. They are perfect travel pants, due to their lightweight and breathable nature, and it must be mentioned that seersucker trousers with the traditional design details that keep their shape are hard to come by on the market. To boost your tailored shorts compartment in your wardrobe there is linen and seersucker creations, cut with the same artisanal methods as their trousers. Elsewhere, with extreme cutaway collars, there are handmade shirts in the gingham pattern, plus shirts in more conventional stripes, that would be suitable for your back to business attire. Finally, there is the ever so adaptable polo shirt in a variety of hues and in Cordone's choice of high-quality cotton, which will be useful to have in your arsenal heading into the summer season.